NHL Power Rankings: Every team's best offseason move
Scott Audette / National Hockey League / Getty
This is the first edition of theScore's NHL Power Rankings for the 2021-22 campaign. Check back for updated rankings every second Monday during the regular season.
In this edition, we identify the smartest transaction each team pulled off over the summer.
1. Tampa Bay Lightning
The defending champs didn't have the cap room to make any major splashes, but the Lightning did bring in a handful of veterans on cheap deals. Zach Bogosian stands out above the rest, though. Bogosian's still a very dependable third-pairing blue-liner, but the Bolts convinced him to ink a three-year deal worth just $850,000 per season. That's a bargain.
2. Colorado Avalanche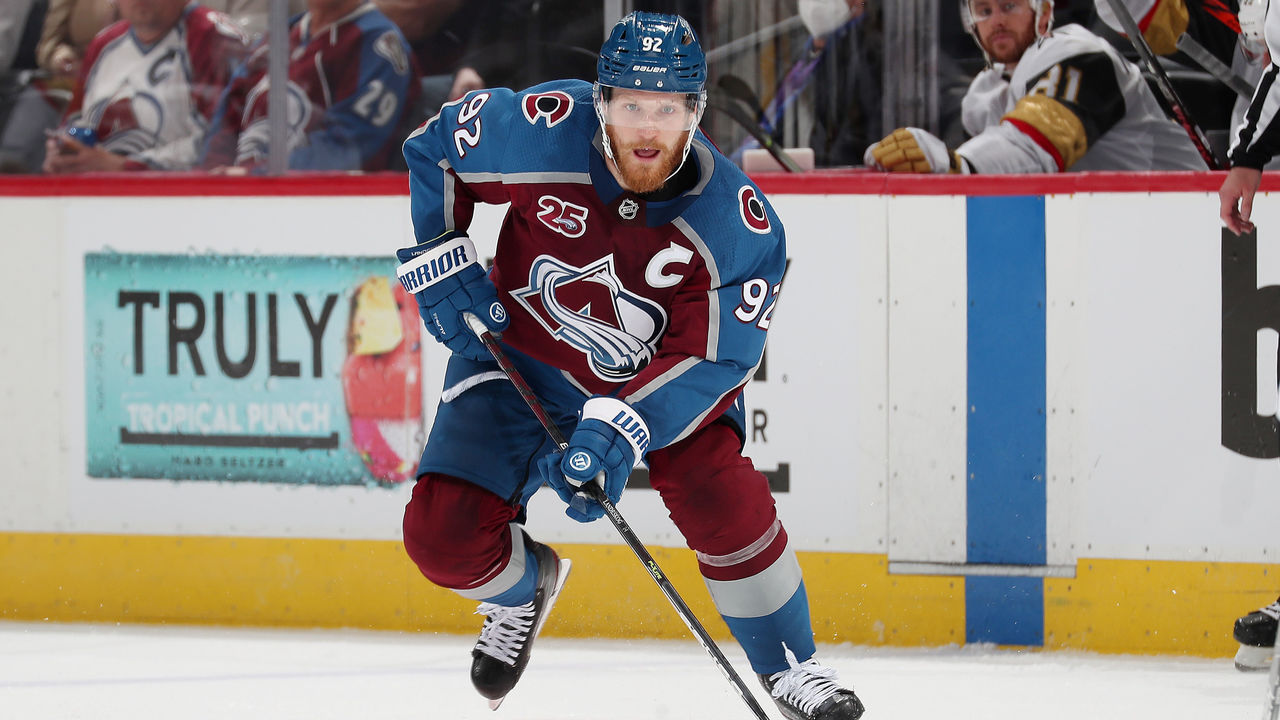 Losing Gabriel Landeskog in free agency would have been a devastating blow to the Avalanche's identity. The new deal for Colorado's captain may be a financial headache in a few years, but it'll all be worth it in the end if the franchise can raise a championship banner.
3. Vegas Golden Knights
Nolan Patrick's career hasn't gotten off to a great start after a migraine disorder kept him out for the entire 2019-20 campaign. The Golden Knights scooped up the 2017 NHL Draft's second overall pick, which is an extremely low-risk move that could end up paying dividends if the 23-year-old can find the spark in his game within a potent Vegas lineup.
4. New York Islanders
The Zach Parise signing might be the Islanders' most commendable offseason decision for all we know, but thanks to Lou Lamoriello, the details of that deal still aren't clear. So with that in mind, Adam Pelech's new contract earns the distinction despite being a max-length pact. The underrated shutdown blue-liner is a key cog in Barry Trotz's well-oiled defensive machine.
5. Boston Bruins
It was a no-brainer for the Bruins to retain Taylor Hall's services this campaign. After acquiring the 2018 Hart Trophy winner from the Sabres before the trade deadline, Hall put up 14 points in 16 regular-season games in Beantown, translating to 72 points over 82 contests. Inking him to a four-year deal that carries an average annual value of $6 million makes it even sweeter.
6. Florida Panthers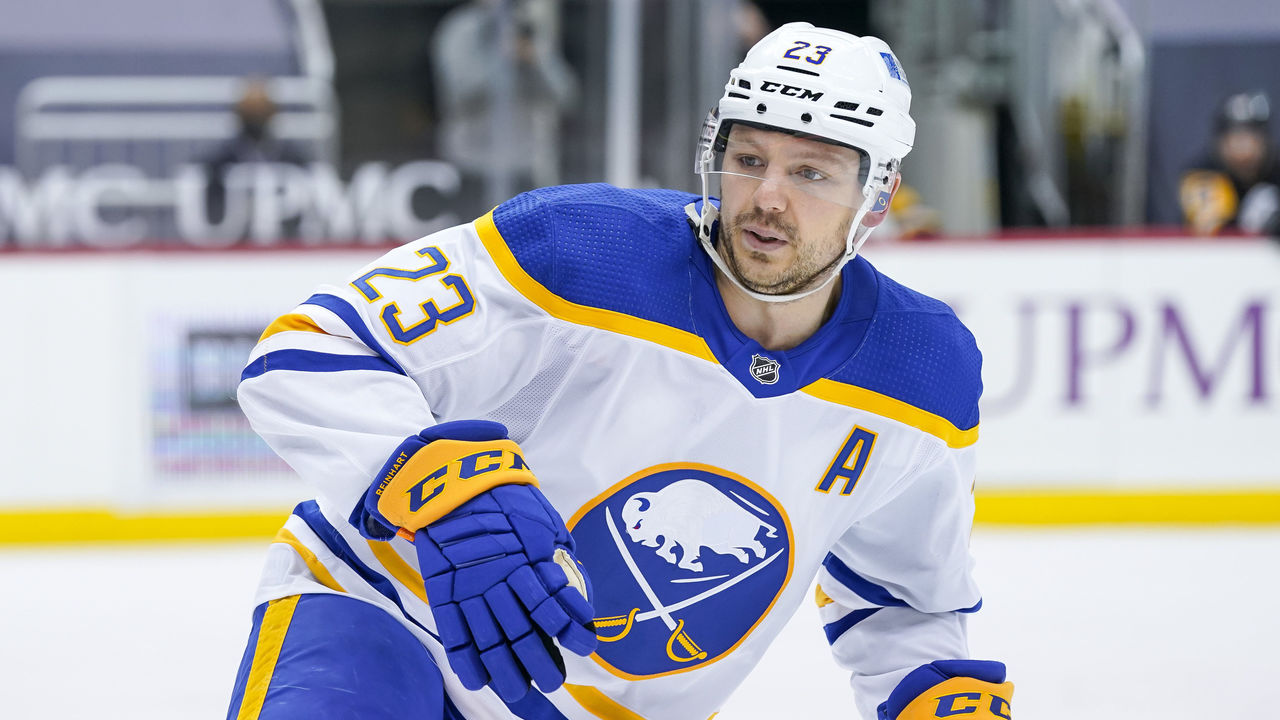 The Sam Reinhart acquisition was a great move on multiple fronts. Not only did the Panthers only surrender a first-round pick and a depth goalie, but the three-year pact worth $6.5-million per year was also a steal. Reinhart is a legitimate top-six forward that the Cats sorely needed.
7. Toronto Maple Leafs
The Maple Leafs rummaged through the bargain bin for their offseason additions, and Michael Bunting could be the gem of the bunch. The club hopes he can replace some - or a lot - of what Zach Hyman brought to the table, and if he can, that's a steal for Toronto at $925,000 per year.
8. Winnipeg Jets
The Jets needed to address their glaring issues on defense this summer, and acquiring both Brenden Dillon and Nate Schmidt did just that. It's hard to discern which move is necessarily better, so let's call it a tie as their arrivals will bring a ton of stability to Winnipeg's blue line.
9. Carolina Hurricanes
There's far more to choose from when determining what the Hurricanes' worst move was, but they did sign franchise cornerstone Andrei Svechnikov to an eight-year deal carrying a $7.75-million cap hit. The talented forward has three solid seasons under his belt, and he's still only 21.
10. Washington Capitals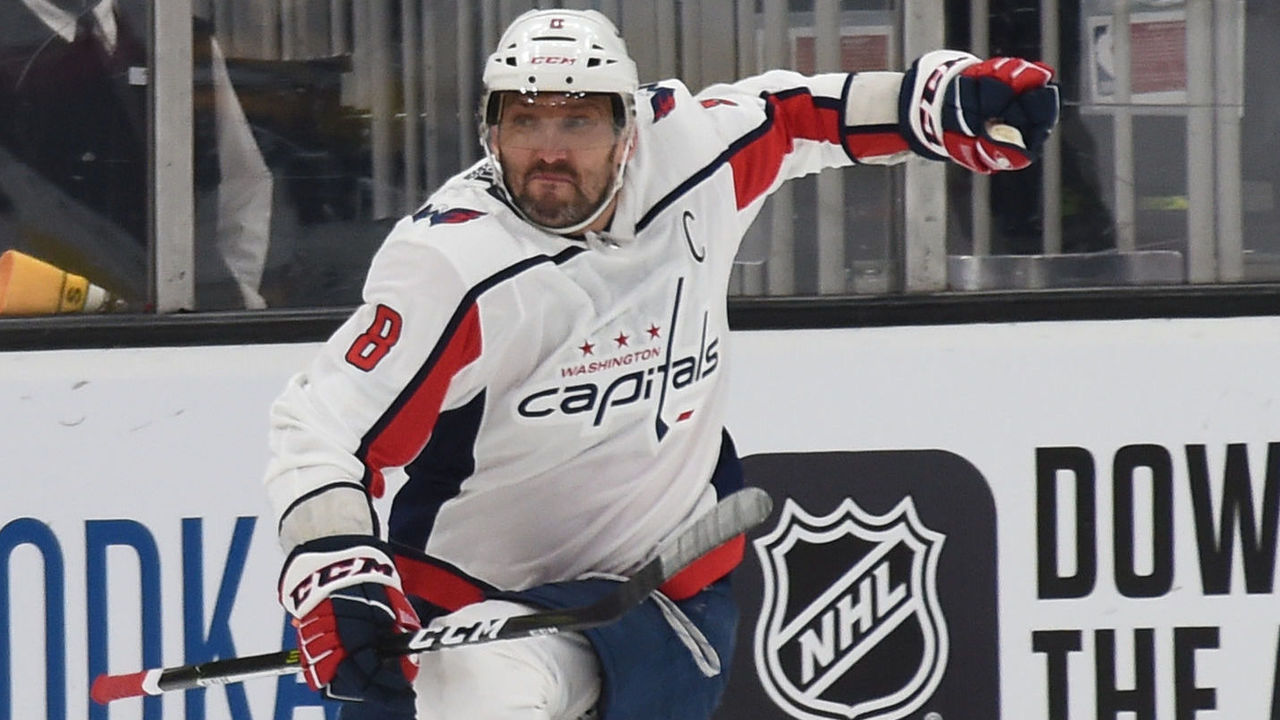 Everyone thank the Capitals for giving us five more years of Alex Ovechkin. Was the extension entirely expected? Yes. Is it awesome that the Great Eight gets to stay in Washington while chasing down the Great One's goal record? Also yes. With minimal drama and a $47.5 million price tag, all eyes will be on Ovi.
11. Pittsburgh Penguins
The Pens weren't overly busy this offseason. While we like the addition of Brock McGinn, Pittsburgh's best move was getting underappreciated and elite checking forwards Teddy Blueger (2 years, $2.2 million AAV) and Zach Aston-Reese (1 year, $1.725 million) to re-sign for cheap.
12. Edmonton Oilers
Hyman is an outstanding fit in Edmonton. The Oilers may have given him too many years, but he's a player that can contribute in every facet of the game. Look for him to have a big campaign riding shotgun with either Connor McDavid or Leon Draisaitl.
13. Dallas Stars
After the Minnesota Wild bought Ryan Suter out, the Stars wasted no time snatching up the veteran. Suter's game has been steadily declining, but the 36-year-old is still a more than capable defenseman on both sides of the puck. He will help bolster one of the league's deepest blue lines in Dallas.
14. St. Louis Blues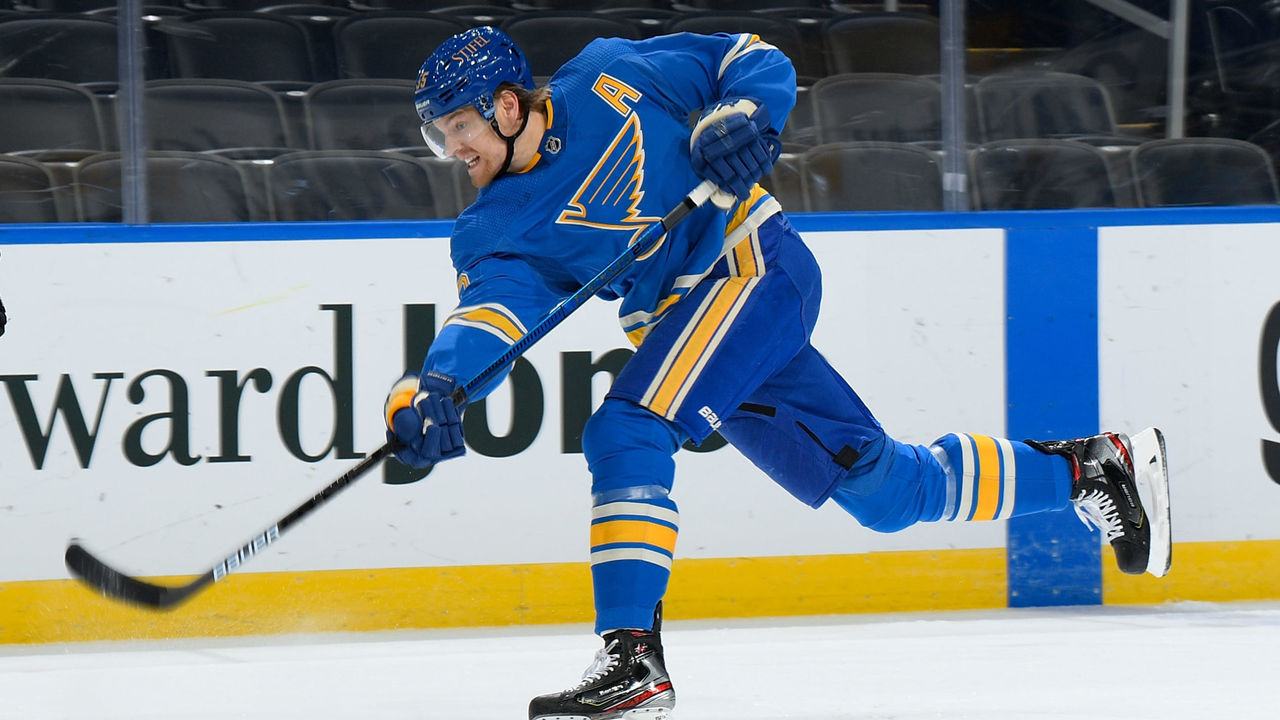 Acquiring forward Pavel Buchnevich from the New York Rangers and then signing him to a team-friendly contract would be the choice if the Blues hadn't also extended Colton Parayko on reasonable terms. The dependable blue-liner is now under contract through 2029-30, but his cap hit will only be $1 million more than his current one when the new agreement begins in 2022-23.
15. New York Rangers
Speaking of the Rangers, their return for Buchnevich was relatively underwhelming, acquiring Sammy Blais and a second-round pick from St. Louis. New York also overpaid to make the team tougher up front this offseason, but at least the future in the crease is bright. If 25-year-old Igor Shesterkin can keep up his strong performance in the Big Apple, the Rangers secured their No. 1 netminder for four years at a decent $5.56 million cap hit.
16. Montreal Canadiens
Christian Dvorak was a much-needed addition down the middle of the ice for the Canadiens after centers Phillip Danault and Jesperi Kotkaniemi departed. The former Arizona Coyote is a solid two-way pivot on a team-friendly four-year contract worth $4.45 million per season.
17. Minnesota Wild
Minnesota had an eventful offseason, but finally securing a long-term deal with Kirill Kaprizov was easily general manager Bill Guerin's most impactful move. The reigning Calder Trophy winner is the heartbeat of the Wild's offense, and the club couldn't afford to have him miss training camp and potentially damage the relationship between team and player.
18. Philadelphia Flyers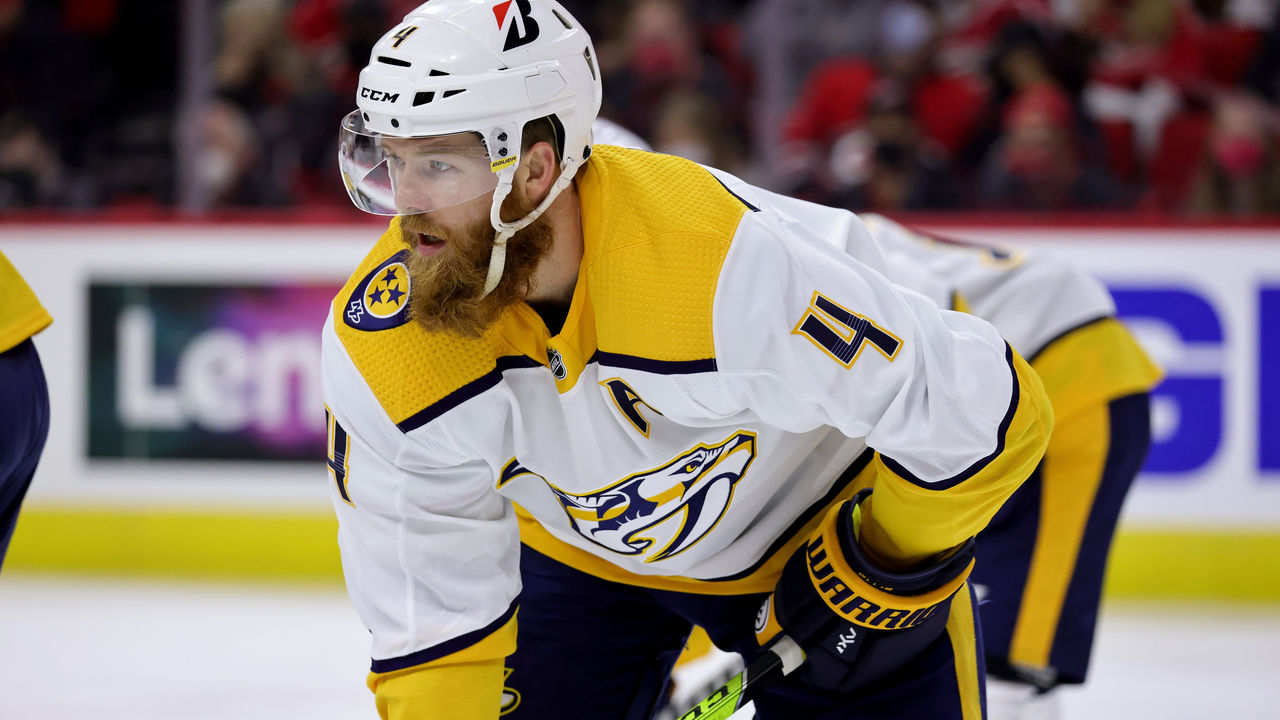 The Flyers made many interesting moves this summer, but trading for Ryan Ellis had to be the best. The versatile blue-liner is already locked up long-term with a fair average annual value of $6.25-million and will help stabilize Philadelphia's defense, which struggled mightily last campaign.
19. Chicago Blackhawks
Landing Seth Jones was huge for the Blackhawks, but they gave up a lot to get him. So while that will certainly help Chicago, the club's best move was fetching Marc-Andre Fleury for virtually nothing in AHL/ECHL player Mikael Hakkarainen. Any time you can get the reigning Vezina Trophy winner for a 23-year-old forward who's played zero NHL games, you have to do it.
20. Vancouver Canucks
The Canucks had to get out from underneath some bad contracts, and that's what they did in a trade with the Coyotes. The organization shipped out Loui Eriksson, Jay Beagle, and Antoine Roussel, who will make a combined $12 million against the cap this season. Though Vancouver had to take on six years of Oliver Ekman-Larsson at $8.25 million in return, the team was able to get the promising Conor Garland under contract for five years. Here's hoping the Canucks' best moves are still to come, with both Quinn Hughes and Elias Pettersson remaining unsigned.
21. Los Angeles Kings
Viktor Arvidsson and Alex Edler were savvy additions, but Phillip Danault will have a massive impact on the Kings. Yes, $5.5 million per season for a 28-year-old center with a career high of 53 points may seem pricey, but Danault's arguably the best defensive center in the league. Having an elite matchup center will allow coach Todd McLellan to shelter his young forwards and ease the burden for Anze Kopitar, who could be in line for a career-best offensive season.
22. New Jersey Devils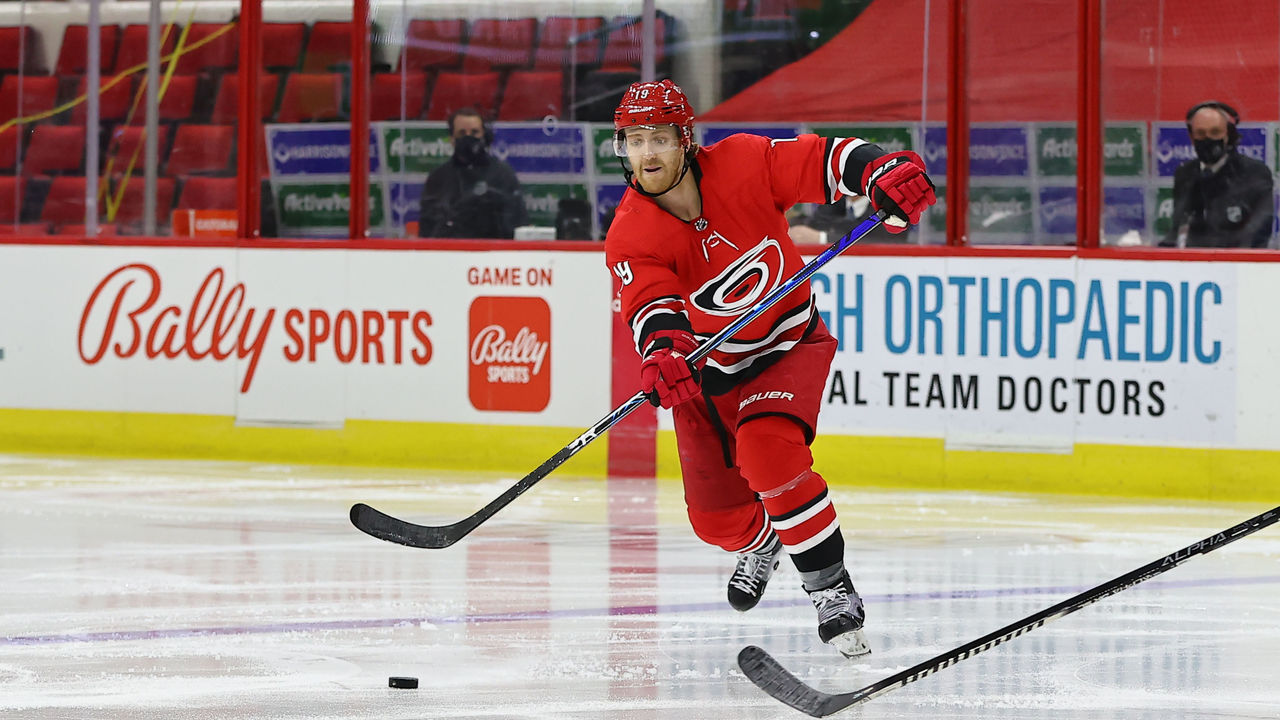 Dougie Hamilton, in a landslide. The Devils landed the big fish in this summer's free-agent crop, and he'll anchor New Jersey's top pair for many years to come.
23. Calgary Flames
Snagging defenseman Nikita Zadorov from the Blackhawks could end up being the Flames' best decision of the offseason. Over the last three campaigns, the towering defenseman ranks third among blue-liners in hits (593) and brings a booming physical presence that Calgary desperately needs.
24. Nashville Predators
The Predators made some questionable moves this summer, but they did well signing Juuse Saros to a four-year, $20-million deal. The Nashville netminder led the NHL in goals saved above expected and goals saved above average at five-on-five in 2021. The Preds will now have the 26-year-old under contract for his prime years at a reasonable rate.
25. Ottawa Senators
As a club that's banking on its youth, the Senators are going to have to be patient. It takes time to develop the future, so getting one of those pieces signed to a six-year deal with an average annual value of $4.975 million was good business. The 23-year-old Drake Batherson is full of potential, and he put up a solid 34 points in 56 games in 2020-21.
26. Seattle Kraken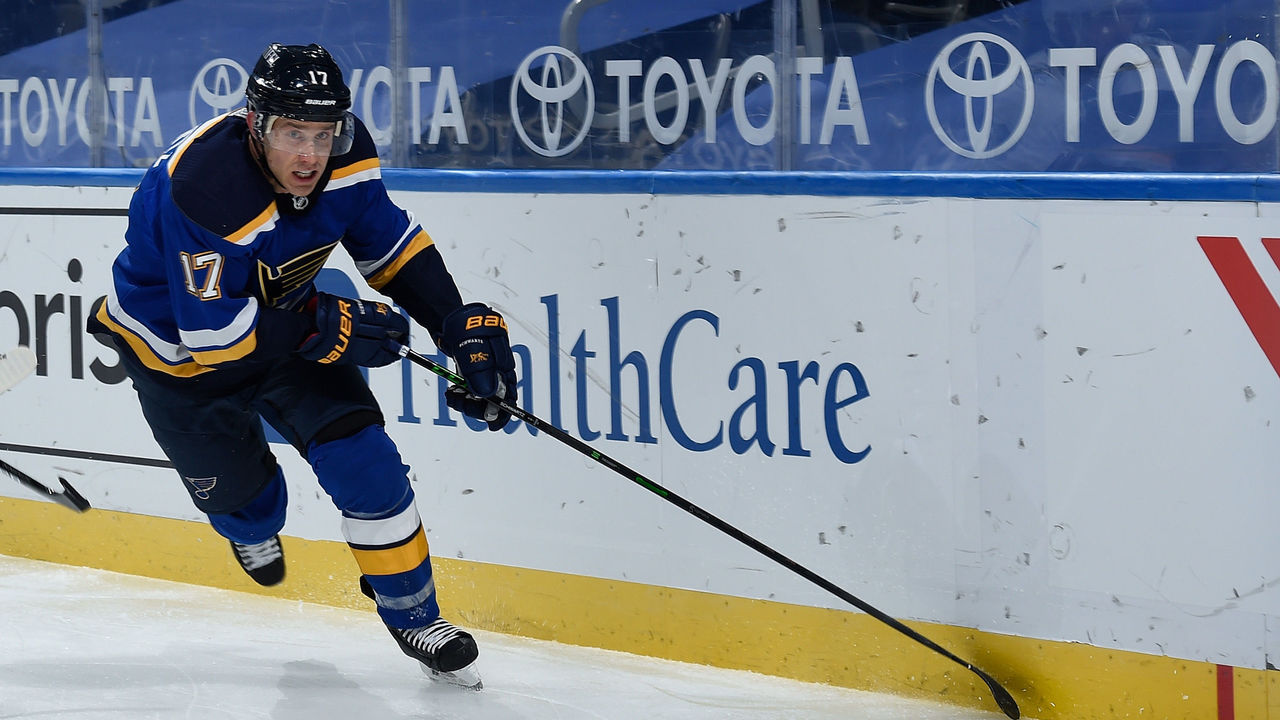 There's obviously a lot to choose from here, but the Kraken signing Jaden Schwartz as a UFA - without having to use an expansion pick on him - was a great move. A five-year contract worth $5.5 million per season is more than fair, especially if Schwartz can return to his 50-60 point form.
27. San Jose Sharks
Expectations for the Sharks aren't very high this campaign, but Nick Bonino is a quality pivot who's effective at both ends of the ice. That he joined for only $2.05 million per season is the cherry on top.
28. Columbus Blue Jackets
After holding onto Artemi Panarin and Sergei Bobrovsky until they became free agents, pulling the trigger on a trade for Seth Jones was the best thing the Blue Jackets could have done. GM Jarmo Kekalainen got a great haul for the defenseman, ultimately ending up with two first-round picks alongside young blue-liners Adam Boqvist and Jake Bean, who both have great potential.
29. Detroit Red Wings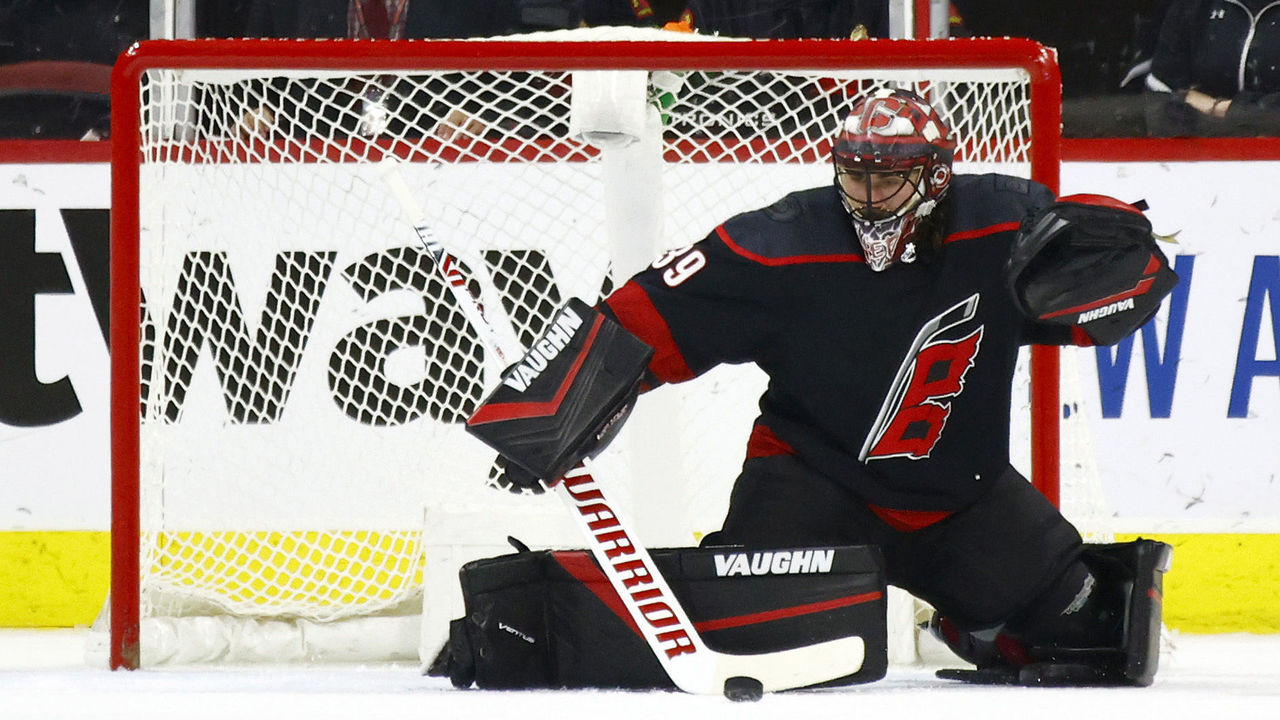 This one's a no-brainer, as the Red Wings' fleecing of the Hurricanes for Calder finalist Alex Nedeljkovic was by far Detroit's best offseason acquisition. The move was one of the best in the league, with Red Wings GM Steve Yzerman landing the promising 25-year-old goaltender from Carolina for 33-year-old netminder Jonathan Bernier and a third-round pick.
30. Anaheim Ducks
There aren't a whole lot of offseason deals to choose from when it comes to the Ducks. Re-upping long-time captain Ryan Getzlaf for one year was wise since it's a young squad, but getting Max Comtois signed to a two-year, $4.075 million pact was tidy business. The 22-year-old flashed his potential last campaign, leading offensively starved Anaheim with 33 points in 55 games. Comtois also showed promise on a line with Trevor Zegras and Troy Terry: The trio controlled 62% of the expected goals at five-on-five, according to Natural Stat Trick.
31. Arizona Coyotes
The Coyotes did a great job stockpiling draft picks for their rebuild this offseason. Their best move, though, was netting a free second-round pick just for taking on Shayne Gostisbehere's contract. The former 65-point D-man has just two years left on his deal, is still just 28, and could rejuvenate his career in the desert.
32. Buffalo Sabres
We all expected a blockbuster trade involving a certain Sabres captain by now, but it's yet to happen. Given Buffalo's current state and what the club faces down the road, we'll throw the Sabres a bone and award some credit for drafting Owen Power - a legitimate building block for the future - first overall.
(Salary source: CapFriendly)
(Analytics source: Evolving Hockey)
Comments
✕
NHL Power Rankings: Every team's best offseason move
  Got something to say? Leave a comment below!