3 looming questions as Habs-Jets series shifts to Montreal
Darcy Finley / Getty Images
After upsetting the Toronto Maple Leafs and Edmonton Oilers, the Montreal Canadiens and Winnipeg Jets are competing for North Division supremacy. So far, the upstart Canadiens have gained a convincing 2-0 series edge. Here are three looming questions in the leadup to Sunday's Game 3 at the Bell Centre:
Did we sleep on Habs' ceiling?
Perhaps five playoff games isn't long enough to judge a hockey team one way or another, but what the Habs have accomplished over the past 10 days should be turning heads. Not only in Canada, either - across the NHL.
Since Game 5 of the first round, the Habs have limited the Leafs and Jets - two teams armed with plenty of offensive talent - to a grand total of nine goals in 316 minutes of action. The Jets so far have been minimized at five-on-five, generating only eight total high-danger shot attempts through two games, according to Natural Stat Trick. Montreal has controlled the neutral zone, outmuscled opponents in 50/50 puck battles in the corners, and generally played a responsible, predictable brand of hockey in front of Carey Price.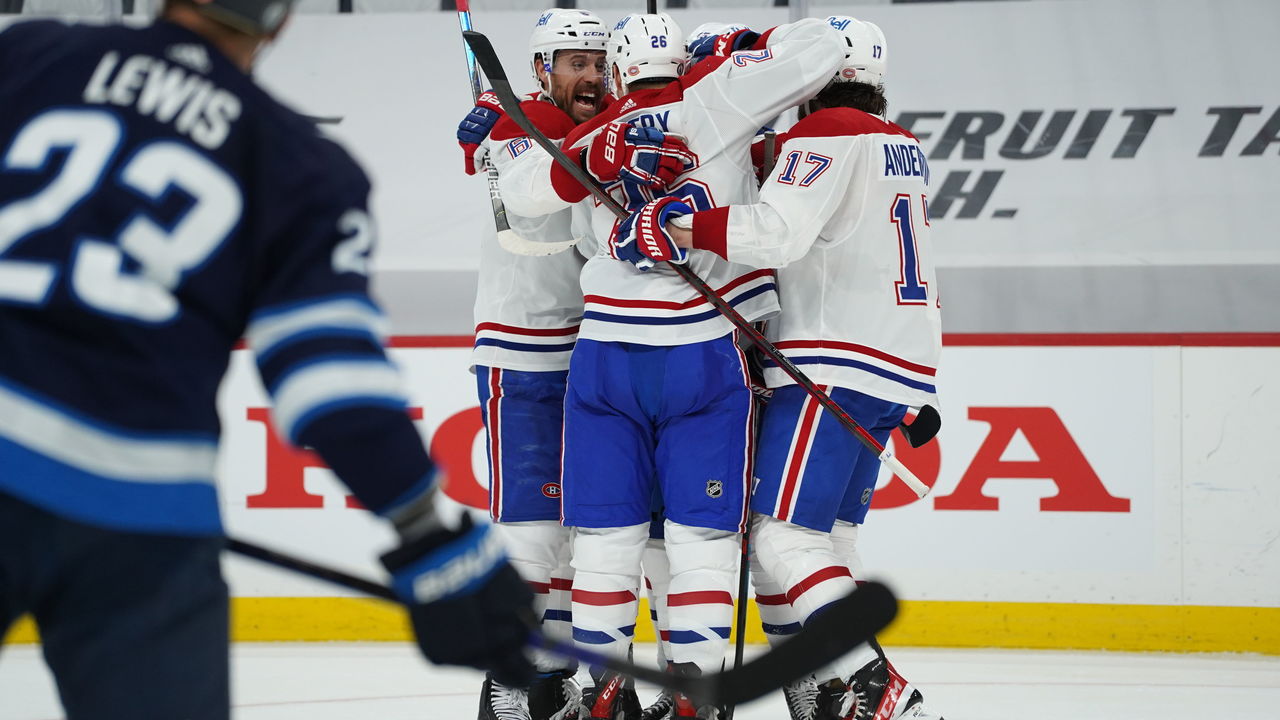 It's boring to watch (Friday's Game 2 versus the Jets was a snoozefest) yet also damn effective; over the past five games, the Habs haven't trailed for a single second. Montreal, who entered the postseason as the North Division's No. 4 seed following a rollercoaster regular season that included a coach firing and an uninspiring 24-21-11 record, has found its game at the ideal time.
"We're really playing together," defenseman Ben Chiarot told reporters Friday after shutting out the Jets, 1-0. "Everyone's supporting the puck, coming back in the D zone. There's easy outs all over the place. They have an aggressive forecheck, we're doing a good job of supporting each other and defending well in our own zone. It's a big key to why we're having success."
Interim head coach Dominique Ducharme is getting the veterans and rookies to buy in, and the contributions are coming from every part of the lineup. The entire group seems to be on the exact same wavelength.
Youngster Jesperi Kotkaniemi is now at eight goals in 18 postseason games. Corey Perry, a savvy offseason pickup, has looked like an entirely different player in the playoffs. Physical blue-liner Chiarot, two-way sniper Tyler Toffoli, and cerebral center Nick Suzuki are also among the standout performers.
The X-factor will always be Price - and the $10.5-million netminder is completely dialed-in at the moment with a .935 save percentage. He's been squaring up to shooters perfectly, controlling rebounds with precision, and rising to the occasion when the moment calls for a big save.
"We're sticking to what's working. Hockey's kind of a funny thing that way. You never know when you heat up at the right time," Price said Friday.
When will Dubois show up?
Pierre-Luc Dubois may be the most frustrating player in the 2021 postseason. Seriously, where in the world has Playoff Warrior Dubois gone?
You know the guy. Dubois was the dominating two-way force of that Columbus-Toronto series in the 2020 bubble and also the kid who helped guide the Blue Jackets to a shocking sweep of the mighty 2018-19 Tampa Bay Lightning. His history of leveling up when the stakes rise made the 22-year-old an appealing midseason trade target for the Jets.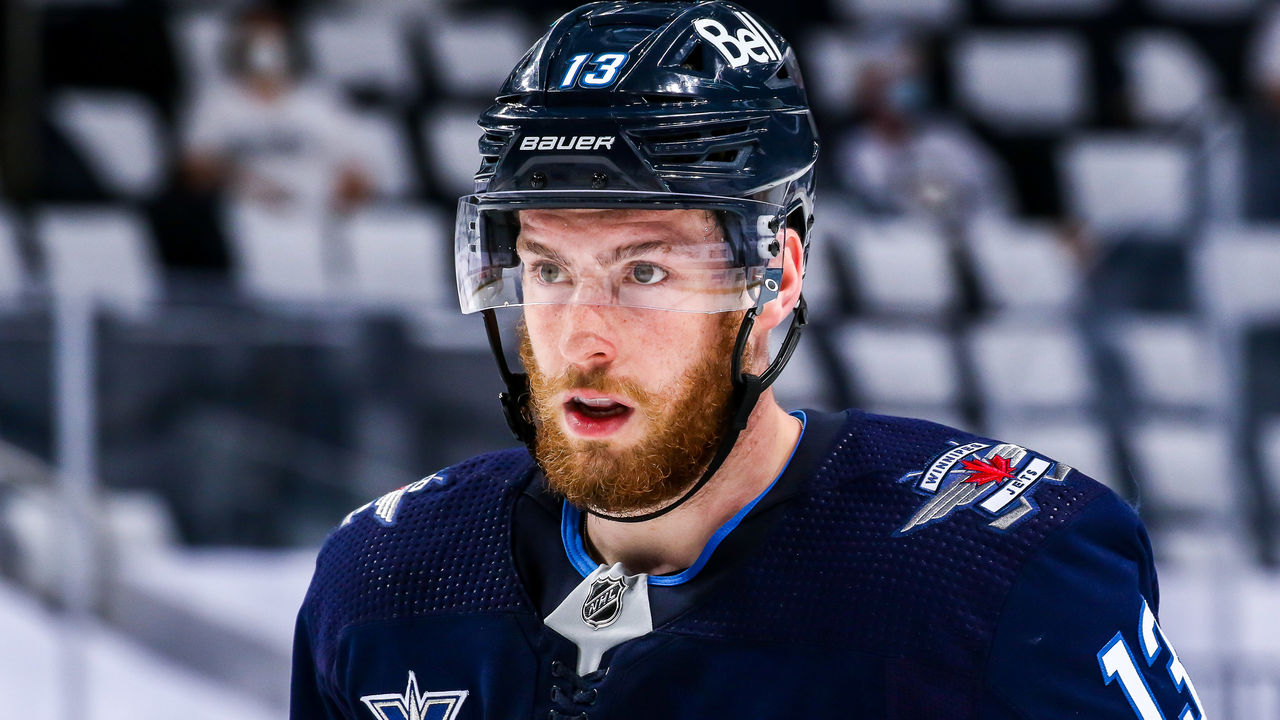 However, after a lackluster showing post-trade (20 points in 41 regular-season games), the playoff energy, enthusiasm, and engagement typical of Dubois - not to mention the clutch scoring - hasn't been evident through five games.
On Friday, with a brilliant opportunity to shine thanks to a suspension to Jets No. 1 center Mark Scheifele and an injury to No. 2 Paul Stastny, Dubois was about as invisible as a strong-skating 6-foot-2 pivot could be. He recorded one shot attempt in 20 minutes despite lining up alongside stud wingers Blake Wheeler and Kyle Connor for his even-strength shifts. Dubois did draw an assist on Derek Forbort's Game 1 goal, but that's about it against the Habs.
Seeing as he missed the first game of the playoffs with an undisclosed injury, Dubois could be dealing with something. Still, if he's healthy enough to warrant first-line minutes, he should be producing at a higher rate. He has recorded three total assists, and those other two helpers came on the power play against the Oilers.
In other words, Dubois hasn't shown up yet and is running out of chances. If Stastny returns to the lineup for Game 3, some of the pressure to produce will be reduced. Yet that shouldn't matter for Dubois, a guy with so much to give.
Can the Jets tighten up?
Listen, the Jets must press early and often to climb back into this series. They need to infiltrate the Habs' structure to generate higher-quality looks on Price.
That's absolutely crucial - and so is tightening up their own defensive work.
Despite trailing 6-3 in total goals, Winnipeg has allowed only three even-strength markers in two games. Not bad, right? Well, the tricky thing is, the three goals - all scored in the first period of Game 1 - can be blamed on the five skaters, not reigning Vezina Trophy winner Connor Hellebuyck.
To recap, Kotkaniemi redirected a beautiful shot-pass to make it 1-0; he was left uncovered just outside the crease. Then Eric Staal shoveled in a cross-crease pass to make it 2-0; he was left uncovered in pretty much the same spot. And then Suzuki tucked the puck past Hellebuyck during a two-on-one to make it 3-1; he was left uncovered on his way to the side of the net.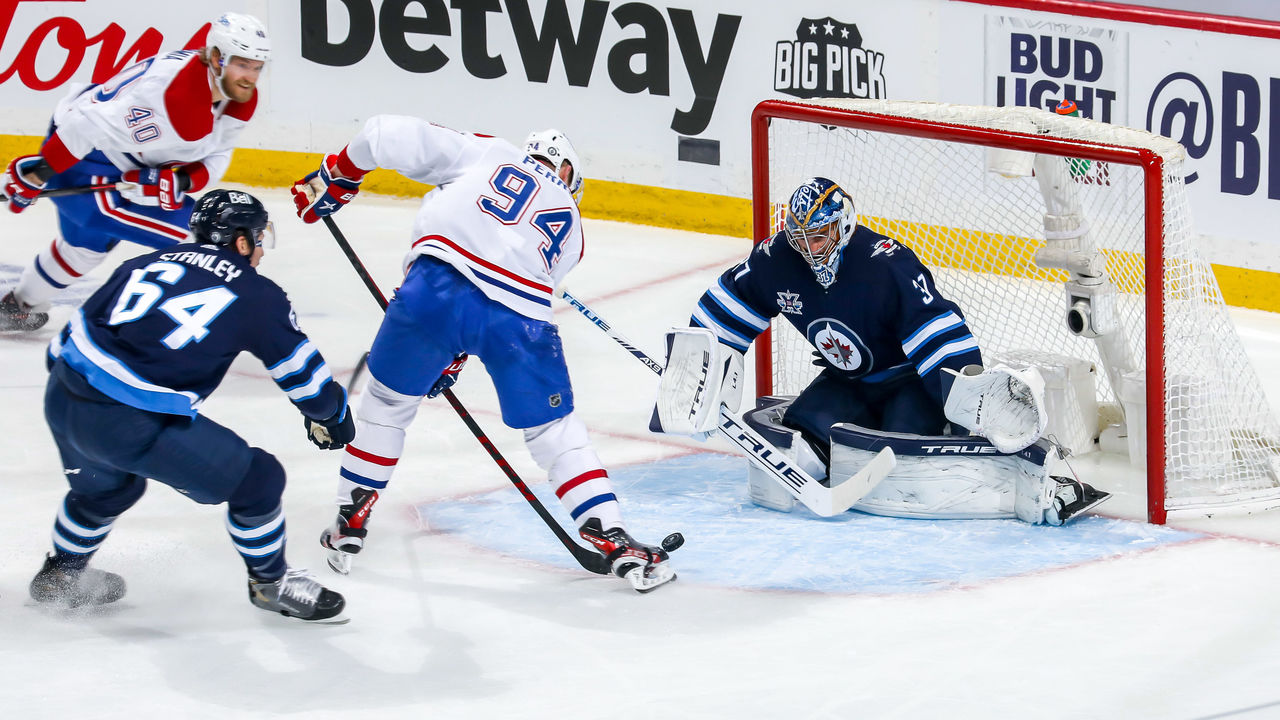 If you're splitting hairs, maybe Hellebuyck should have stonewalled Suzuki. Maybe. Still, that's one "miss" on the 49 even-strength shots Montreal has generated over two games - many of which have been of the dangerous variety, usually off odd-man rushes. In total, the Habs have accumulated 5.33 expected goals at even strength, according to Natural Stat Trick, which suggests Hellebuyck has turned aside the equivalent of roughly four extra goals based on the quality and quantity of shots he's faced.
Plain and simple, the dude in goalie gear needs help.
All of this is not particularly surprising given the personnel of Winnipeg's blue line, and it doesn't help that top-four defenseman Dylan DeMelo is out. However, the Jets are undoubtedly playing too loose in front of Hellebuyck - heck, Shea Weber had a breakaway in Game 1! - and it could prove especially costly in Game 3 and 4 when Montreal gets last change and can dictate matchups.
With Price in the other net and the Habs rolling as a group, relying on Hellebuyck - and not much else - is not a recipe for success.
John Matisz is theScore's senior NHL writer. You can follow John on Twitter (@MatiszJohn) and contact him via email (john.matisz@thescore.com).
Comments
✕
3 looming questions as Habs-Jets series shifts to Montreal
  Got something to say? Leave a comment below!