Blockbuster! Picking winners and losers from Laine-Dubois trade
Icon Sportswire / Getty Images
The Columbus Blue Jackets and Winnipeg Jets completed a blockbuster trade on Saturday: Pierre-Luc Dubois and a 2022 third-round draft pick are off to Winnipeg in exchange for Patrik Laine and Jack Roslovic. The Jets are retaining 26% of Laine's cap hit ($6.75 million) and salary ($7.5 million).
Let's take a look at some winners and losers from the intriguing swap:
Winner: Pierre-Luc Dubois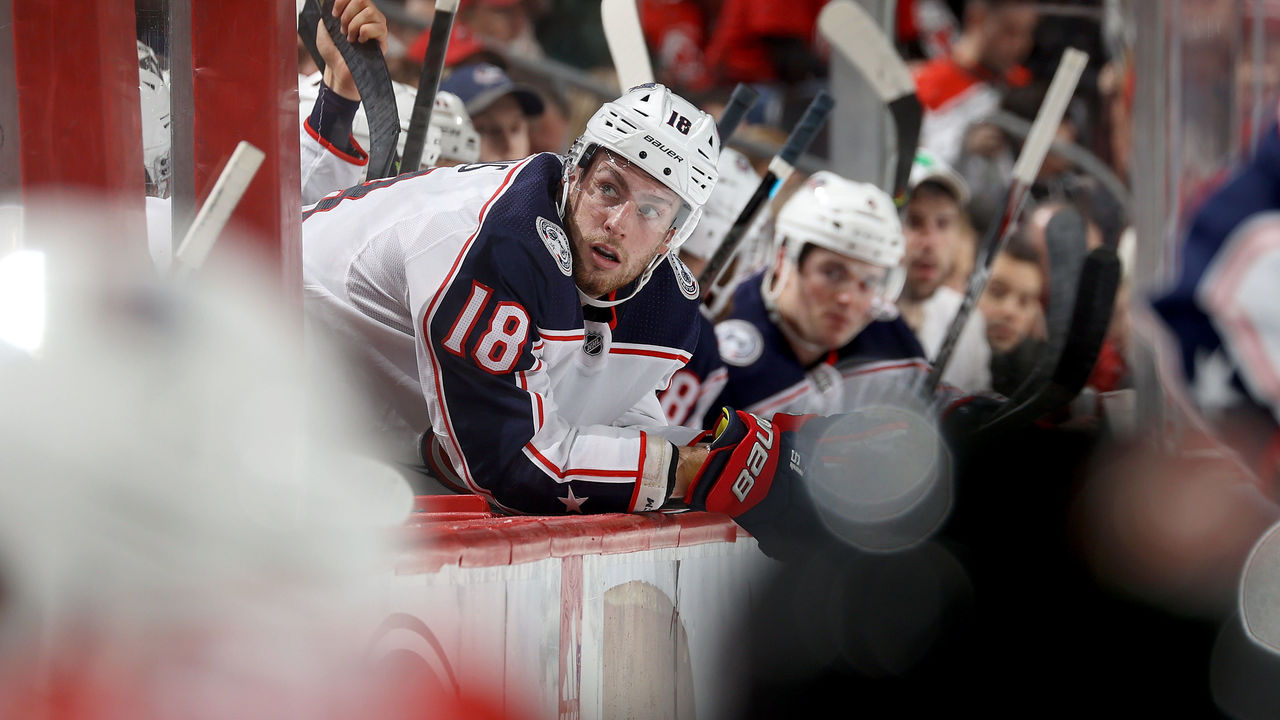 Dubois' wish has been granted … sort of.
Disgruntled and pouty in Columbus, Dubois reportedly made it known to Blue Jackets general manager Jarmo Kekalainen during recent contract negotiations that he preferred to play on a bigger stage. Winnipeg is arguably on par with Columbus as far as market sizes go, so even though Dubois forced Kekalainen's hand, he didn't exactly land in Montreal.
However, the trade has gifted Dubois something significant: The opportunity to unlock his potential on the offensive side of the puck. After a 14-day quarantine, the 22-year-old center will slide into the Jets' top-six behind Mark Scheifele with at least one of Winnipeg's stud wingers - Kyle Connor, Nik Ehlers, Blake Wheeler - lining up beside him. (For context, Dubois' linemates at 5-on-5 through five games in Columbus had been Oliver Bjorkstrand and Mikhail Grigorenko. He recorded one point in 62:40 of ice time.)
That being said, Dubois' reputation has taken a major hit over the past few days. Columbus head coach John Tortorella justifiably benched him for the final 40 minutes of Thursday's game against the Tampa Bay Lightning. Based on the cringeworthy tape, Dubois seemed to quit on his teammates, essentially using poor play and a lackluster effort as leverage - and it worked.
While it remains up to Dubois to repair his image in his new home, the third pick in the 2016 NHL draft should get along nicely with new bench boss Paul Maurice because, well, who doesn't get along with Maurice? Also of note: Dubois' dad, Eric, is an assistant coach for the Jets' AHL affiliate. The familiarity between franchise and player might smooth the transition.
Loser: CBJ brass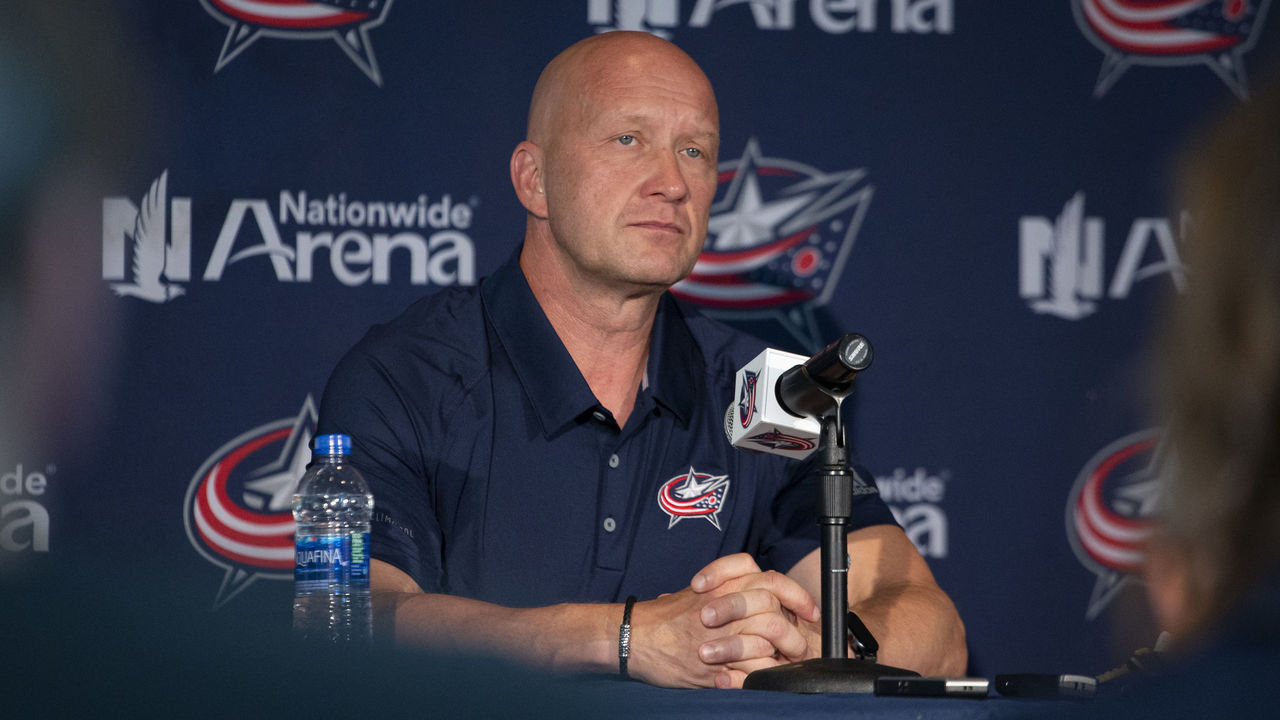 Another star player has left the Blue Jackets organization.
Superstar Artemi Panarin and starting goalie Sergei Bobrovsky told Columbus brass early in 2018-19 that they would not re-sign with the team at the end of the season. Even winning the club's first playoff series couldn't convince them - or in-season pickup Matt Duchene - to change their minds.
Practically speaking, Columbus now has a hole at the center position. Recent transgressions aside, Dubois is an attractive long-term piece - a 6-foot-3, two-way guy who skates well and can put up 50-60 points over a full campaign. His breakout performance in the bubbled postseason underlined his already strong case as a building block alongside Seth Jones and Zach Werenski.
In other words, losing Dubois sucks, no matter who's coming back the other way. There's certainly no guarantee Laine - a pending restricted free agent - will want to make Columbus his home beyond this truncated season, but there is hope.
"We're going to try to build a long-term relationship with him," Kekalainen told reporters Saturday afternoon, noting he'd already had preliminary discussions with Laine's camp on an extension. We'll see where that goes over the next few months.
Winner: CBJ brass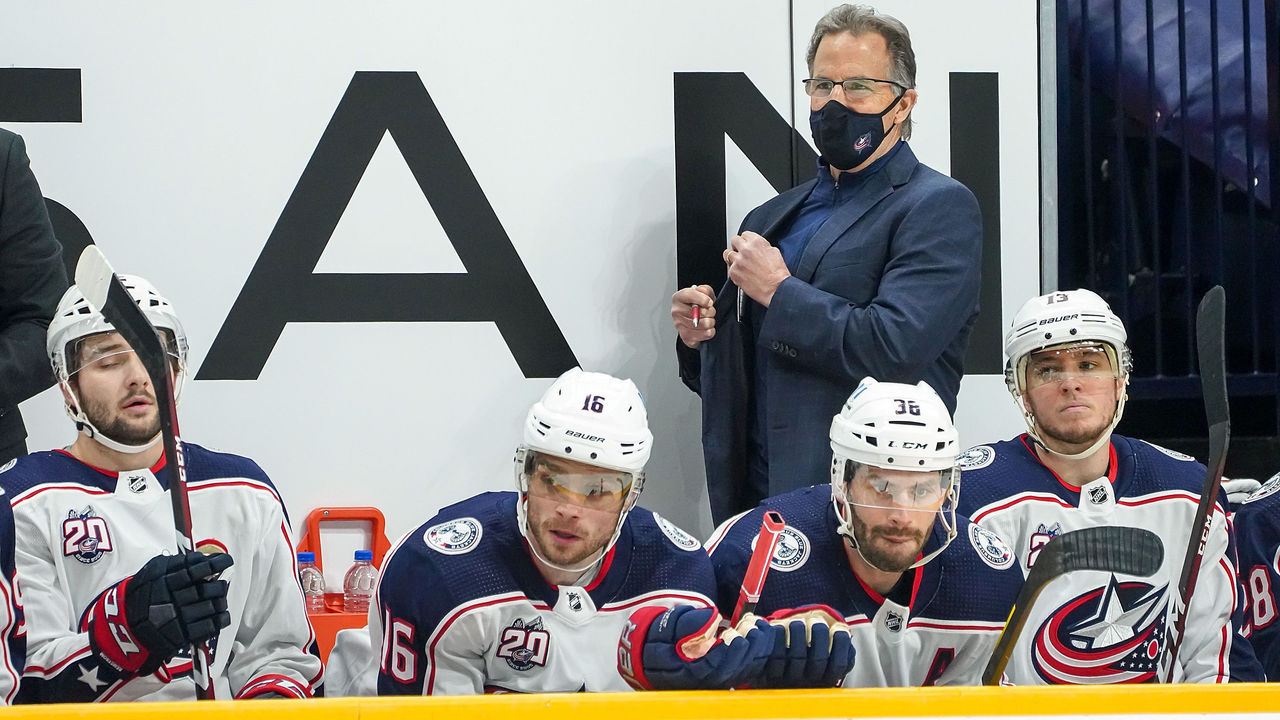 Yes, Kekalainen and company are also winners. Let me explain.
The GM-coach duo of Kekalainen and Tortorella is about as strong as it gets in the NHL. They support each other unequivocally, which is a rare dynamic in a league that constantly spits out coaches. GMs sometimes side with the player in untenable situations, but that just doesn't happen in Columbus.
The culture the Blue Jackets have built is stronger today than it was yesterday. There is no grey area, no second-guessing where the organization stands on so-called star player entitlement. It's a commendable approach for a small-market club. If you're going to have a difficult time attracting star players for typical reasons - the off-ice lifestyle, the spotlight, a tradition of excellence - you might as well double down on the team-orientated brand.
Plus, Laine is a generational shooter, and Tortorella desperately needs another goal scorer - maybe two - at his disposal. From a purely hockey standpoint, they have acquired a tantalizing winger with 50-goal potential. And Roslovic, who's from Ohio and signed a two-year deal as part of the trade, helps deepen the forward group. He could be a middle-six center for years to come.
There are far worse trade packages. I like what Columbus accomplished.
Loser: Patrik Laine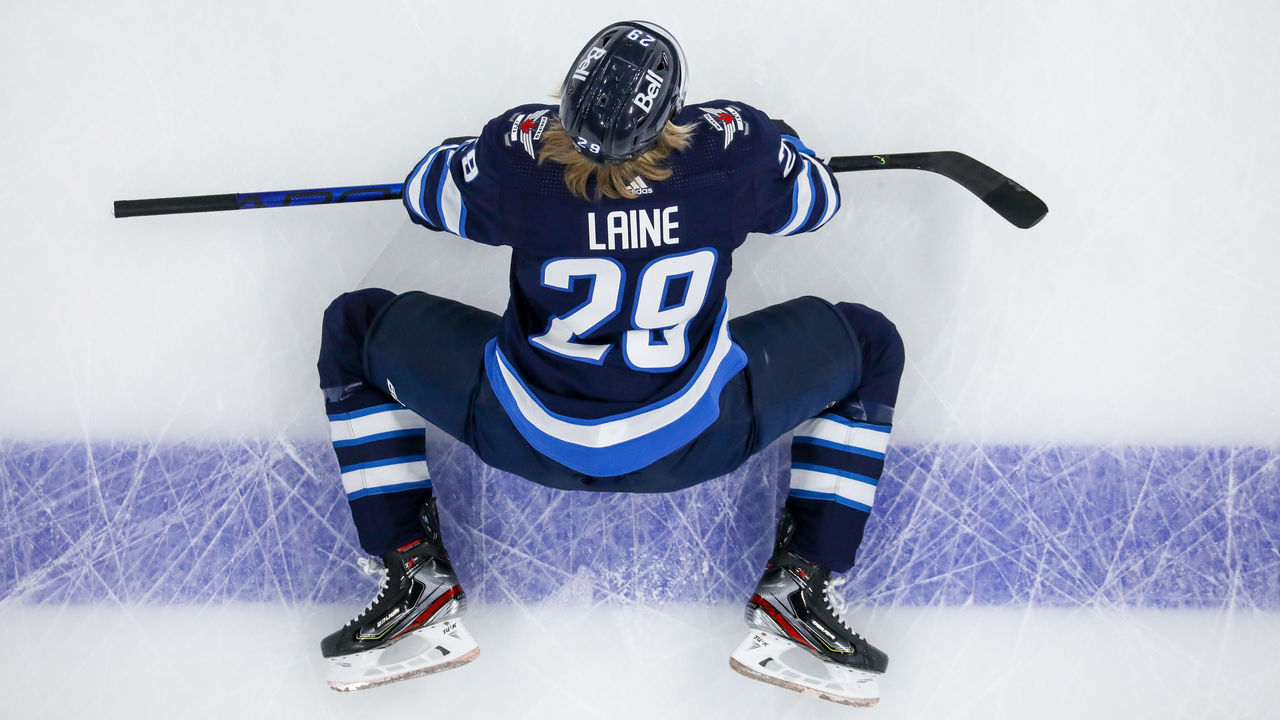 There are so many ways to look at Saturday's news from Laine's perspective.
You could argue he's a winner: Similar to Dubois, the trade offers Laine - who's also 22 and uber-talented - a clean slate and a sterner coach. He will be Columbus' top offensive dog by a sizeable margin, which is a notable change from being one of many top dogs in Winnipeg. Ice time and usage shouldn't be an issue, and the power play will likely run through his wicked shot.
But on the flip side, is Laine capable of being the top dog, the guy who's expected night in and night out to carry the offense? He mainly rode shotgun with the Jets as he tried to round out his two-way game. And who's going to feed him passes? Max Domi? Alex Texier? Mikko Koivu? At first glance, the fit doesn't scream "This is a home run!" like it does for Winnipeg and Dubois.
The fact that Columbus is the destination - out of the 30 NHL teams Laine could have conceivably been traded to - makes him a slight loser. Simply put, considering his skill set and trajectory as a player, there are a handful of better scenarios across the league. But, hey, maybe Laine will prove us wrong here.
Winner: Lovers of chaos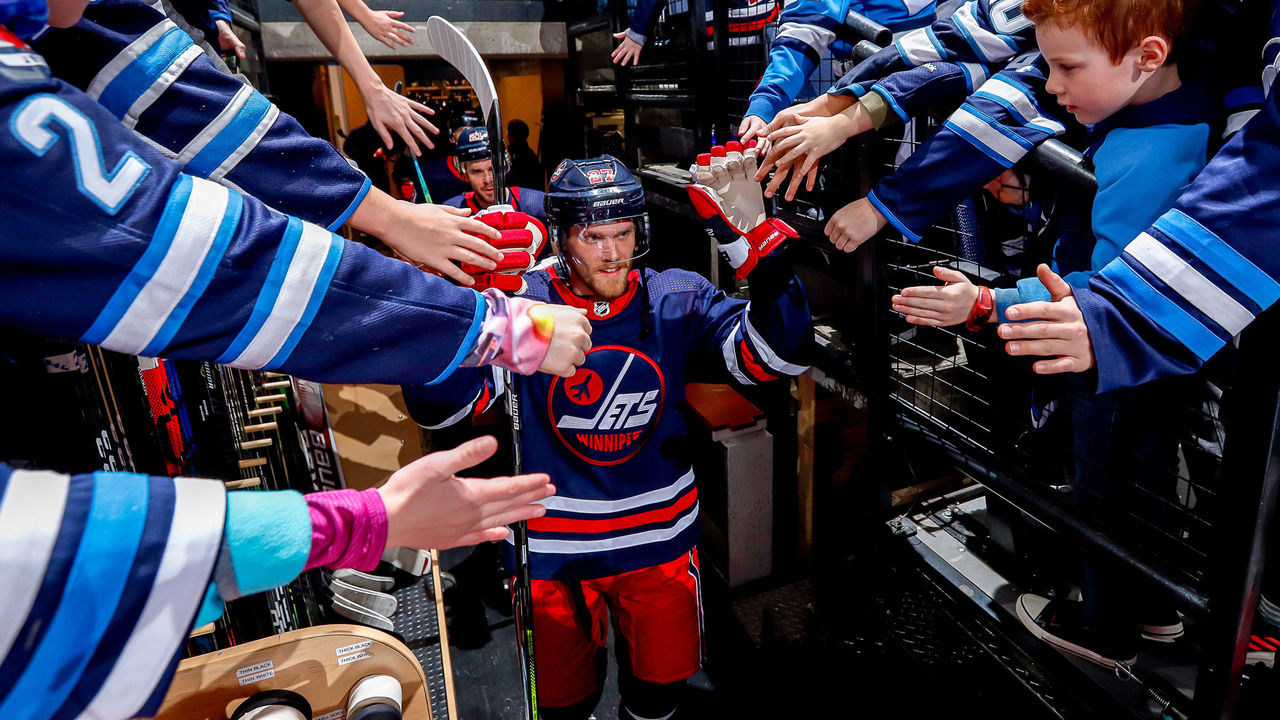 Hockey fans, and specifically those who love the transactional side of pro sports, are big winners here. A mid-pandemic blockbuster? Sign. Me. Up.
Couple the household names with the uncertain long-term outlooks for both situations, and you have plenty of storylines to follow now and later. Both players wanted out and got their wish but landed in comparable markets (and by the way, Columbus and Winnipeg are objectively awesome hockey cities regardless of size) and on teams that, at the end of the day, are imperfect. Even after the trade, both the Jets and Blue Jackets could easily go on lengthy playoff runs or miss the playoffs entirely.
Let's not forget Dubois is also on a short-term deal ($5 million this year and next) and will still be an RFA when his deal's up in 2022. Will Dubois and/or Laine be on the move again sometime before their respective contracts expire, or are these simultaneous changes of scenery the first steps towards both finding a permanent NHL home? Let the pontificating continue.
John Matisz is theScore's national hockey writer. You can follow John on Twitter (@MatiszJohn) and contact him via email (john.matisz@thescore.com).
Comments
✕
Blockbuster! Picking winners and losers from Laine-Dubois trade
  Got something to say? Leave a comment below!