What lessons can be learned from last year's NHL trade deadline?
Andy Devlin / National Hockey League / Getty
With the NHL trade deadline less than a week away, general managers around the league can learn a few lessons from the past.
Below, we analyze some of the biggest trades prior to the 2020 deadline to determine what worked, and what didn't.
Golden Knights improve goal prevention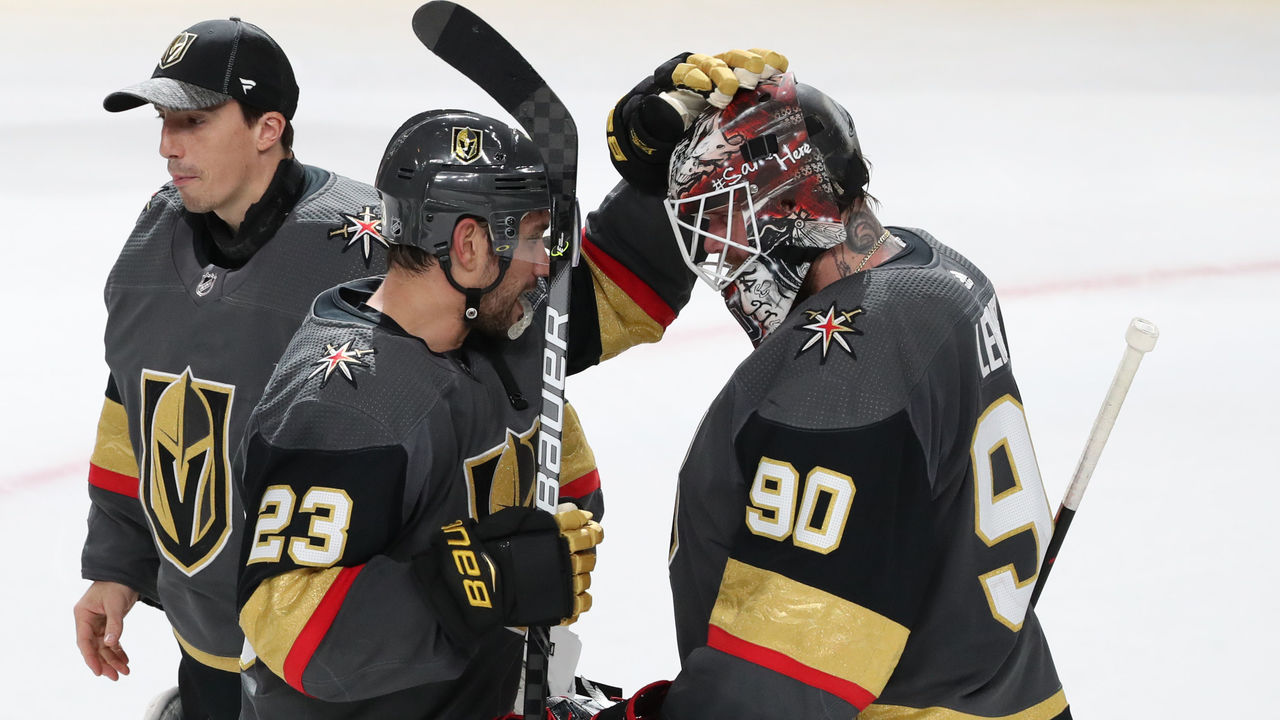 The Golden Knights made two major splashes last year - both aimed at improving goal prevention.
On Feb. 19, they landed defenseman Alec Martinez from the Los Angeles Kings in exchange for a second-round pick in 2020 and 2021. On deadline day, Vegas acquired goaltender Robin Lehner from the Chicago Blackhawks for goaltender Malcolm Subban, defenseman Slava Demin, and a 2020 second-rounder. They also surrendered a 2020 fifth-round pick to the Toronto Maple Leafs for retaining a portion of Lehner's salary.
Martinez helped stabilize the Golden Knights' defense. He had an additional season left on his contract and is currently in the midst of a career year offensively.
Lehner became Vegas' primary goaltender for the postseason in 2020, sporting a .917 save percentage and 1.99 goals-against average in 16 games during the team's trip to the Western Conference Final. The pending UFA then signed a five-year, $25-million contract to stay in Sin City.
Vegas may not have won the Cup last year, but if they can go all the way this season, Martinez and Lehner will likely play big roles. Having both players for more than one year without giving up a first-rounder was a huge win for Vegas.
The lesson: Term/re-signability is ideal. This year's expansion draft complicates things, though.
Lightning go all in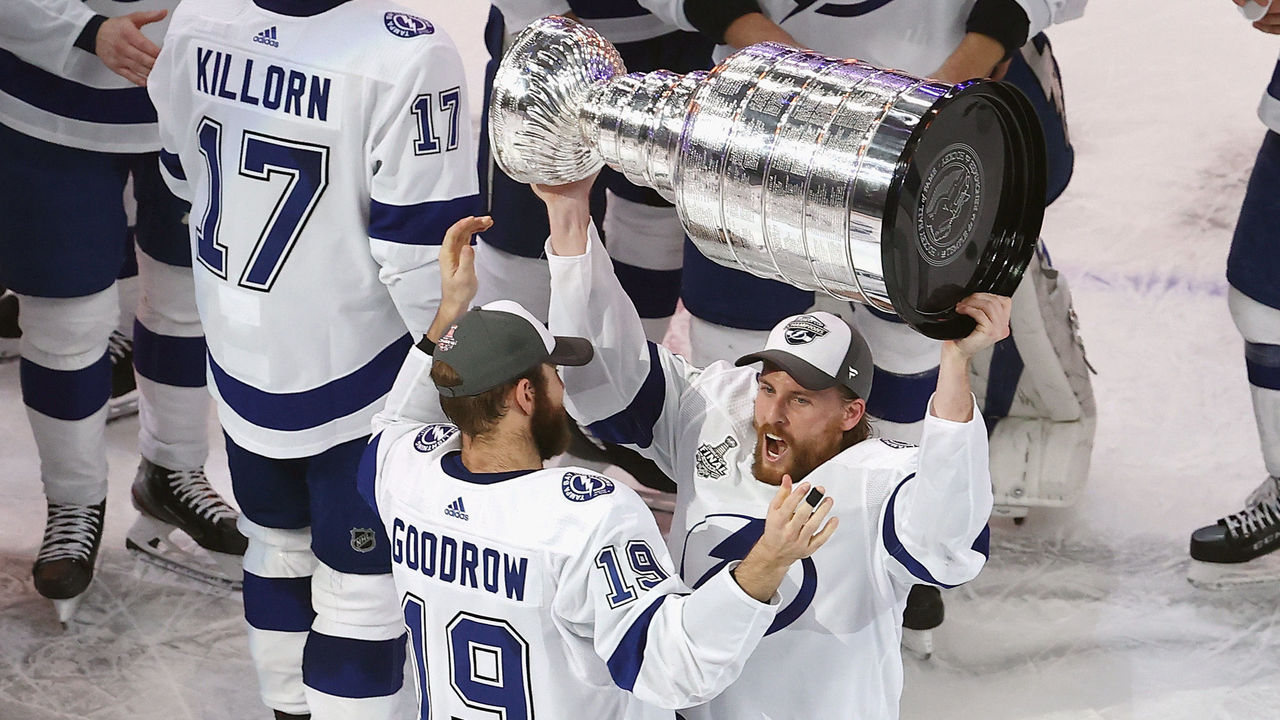 The Lightning made a pair of key trades in the buildup to the 2020 deadline.
On Feb. 16 - eight days prior - they acquired forward Blake Coleman from the New Jersey Devils for a 2020 first-round pick and prospect Nolan Foote (a 2019 first-rounder). On deadline day, Tampa Bay stayed busy and landed forward Barclay Goodrow and a 2020 third-round pick from the San Jose Sharks for a 2020 first-rounder and AHLer Anthony Greco.
Neither Coleman nor Goodrow were household names at the time. Coleman had never reached 40 points and Goodrow had never reached 30. However, both players had a track record of being excellent defensive forwards; the pair were also on extremely team-friendly deals and signed for an additional season.
The Lightning entered the 2020 playoffs right in the heart of their Cup window, knowing a cap crunch was on the horizon. They choked in 2019 after a record-setting regular season and needed more bite come playoff time. Coleman and Goodrow gave the Bolts exactly what they needed and formed an integral checking line alongside Yanni Gourde en route to winning the Stanley Cup.
Buyer's lesson: Overpaying is worth it if you're a legitimate Cup contender.
Seller's lesson: Trading away players with term nets better returns.
Hurricanes make trio of splashes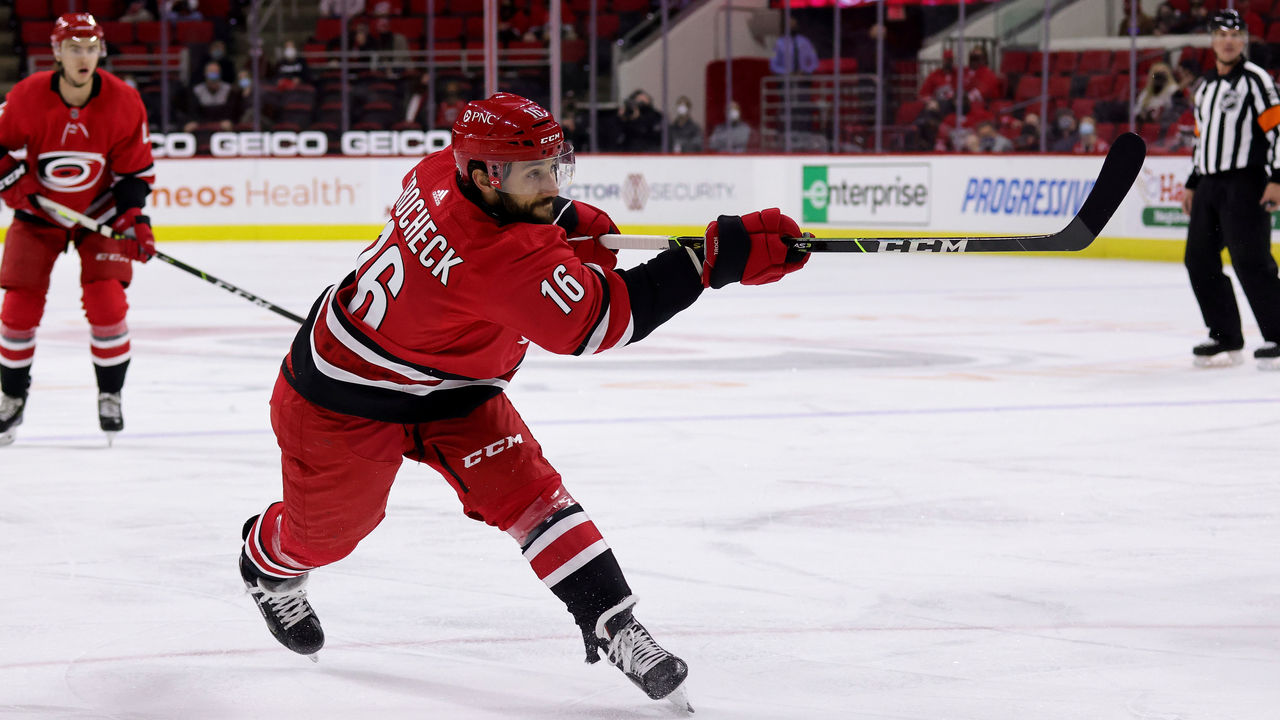 The Hurricanes swung three major deals on deadline day last year, and there are lessons to be learned from each individual trade.
Trade 1: Acquired forward Vincent Trocheck from the Florida Panthers for forwards Erik Haula, Lucas Wallmark, Eetu Luostarinen, and defenseman Chase Priskie.
Trocheck was the best player in the deal and is in the midst of a career year this season. Top centers on team-friendly contracts do not grow on trees and Florida's depth at the position beyond Aleksander Barkov is thin. This was an incredibly short-sighted move by former Panthers GM Dale Tallon.
The lesson: Quality is always better than quantity - especially with centers.
Trade 2: Acquired defenseman Sami Vatanen from the New Jersey Devils for forward Janne Kuokkanen, defenseman Fredrik Claesson, and a 2020 conditional fourth-round pick.
Vatanen was injured at the time of the trade and never suited up for the Canes in the regular season. However, with the NHL's COVID-19 pause, he was able to play in seven of the team's eight playoff games. Even though Carolina didn't make a deep run, he proved to be a valuable commodity after other members of the blue line suffered injuries.
The lesson: It never hurts to add blue-line depth for a low cost.
Trade 3: Acquired defenseman Brady Skjei from the New York Rangers for a 2020 first-round pick.
This was one of the oddest moves of the deadline. There were no rumors Skjei was even available, considering two years earlier he had signed a six-year contract with a $5.25-million AAV. He had an excellent rookie season with New York in 2016-17 but has failed to regain his offensive touch since. His defensive metrics are fairly average, too.
This was a cap dump and some excellent asset management by the Rangers; Skjei has been a serviceable yet underwhelming top-four defenseman for Carolina. If the Hurricanes' impending cap crunch this offseason (Dougie Hamilton and Andrei Svechnikov are due for big raises) forces them to trade Skjei, they'd probably be lucky to get a mid-round pick.
The lesson: Don't commit valuable assets and long-term cap space to unproven players.
Canucks add key forward
The Canucks joined the frenzy on deadline day by acquiring winger Tyler Toffoli from the Kings for a 2020 second-round pick, a conditional 2020 fourth-round pick, and forwards Tyler Madden and Tim Schaller.
Toffoli was excellent for the Canucks down the stretch, registering six goals and four assists in 10 games. He also recorded four points in seven postseason contests.
While Toffoli was with the Canucks, it seemed like an excellent trade. The team desperately needed another top-six winger, and he appeared to be the perfect complement.
In hindsight, the Canucks were never ready to make a deep playoff run. They also didn't have the future cap space to re-sign the forward. Surrendering a good prospect and a second-rounder (which L.A. used on Brock Faber) was not worth it for 17 games of Toffoli.
The lesson: Don't give up valuable assets for pure rentals if you're not a legitimate Cup contender.
Comments
✕
What lessons can be learned from last year's NHL trade deadline?
  Got something to say? Leave a comment below!