NHL deadline big board: Ranking potential trade candidates
The NHL's April 12 trade deadline is fast approaching, and while this year's frenzy may be more diminished than usual, several big-name players could still be on the move.
Canada's government has reportedly halved the quarantine period for NHLers entering the country, but the league's flat salary cap, the looming expansion draft, and the overall financial impact of the COVID-19 pandemic could still dissuade teams from completing a trade they would make during a normal season. However, the current level of parity around the league and a heightened need for playoff revenue amid the aforementioned budget concerns could lead some of the many bubble teams to become buyers when they might typically lean toward selling.
Some other big boards list players based on their likelihood of being traded, but we're basing ours primarily on the NHLers' overall impact. We've excluded some players on contending clubs because their teams seem unlikely to sell.
Here are the NHL's top potential trade candidates ahead of the 3 p.m. ET deadline on April 12:
NMC = No-move clause
MNTC = Modified no-trade clause
The top 10
1. Mattias Ekholm
Ekholm will surely be in high demand for numerous reasons. The Predators will clearly be in sell mode considering how poorly their campaign's gone and how decimated they've been by injuries to other key players.
The steady defenseman has another year left on his deal after this one. However, that extra season of team control could mean the 30-year-old is more likely to be moved because it would fetch Nashville a greater return than the franchise would get for a rental. The acquiring side would also benefit from his team-friendly cap hit, and given both of those factors, it would be surprising if the Predators didn't trade Ekholm.
2. Jonathan Bernier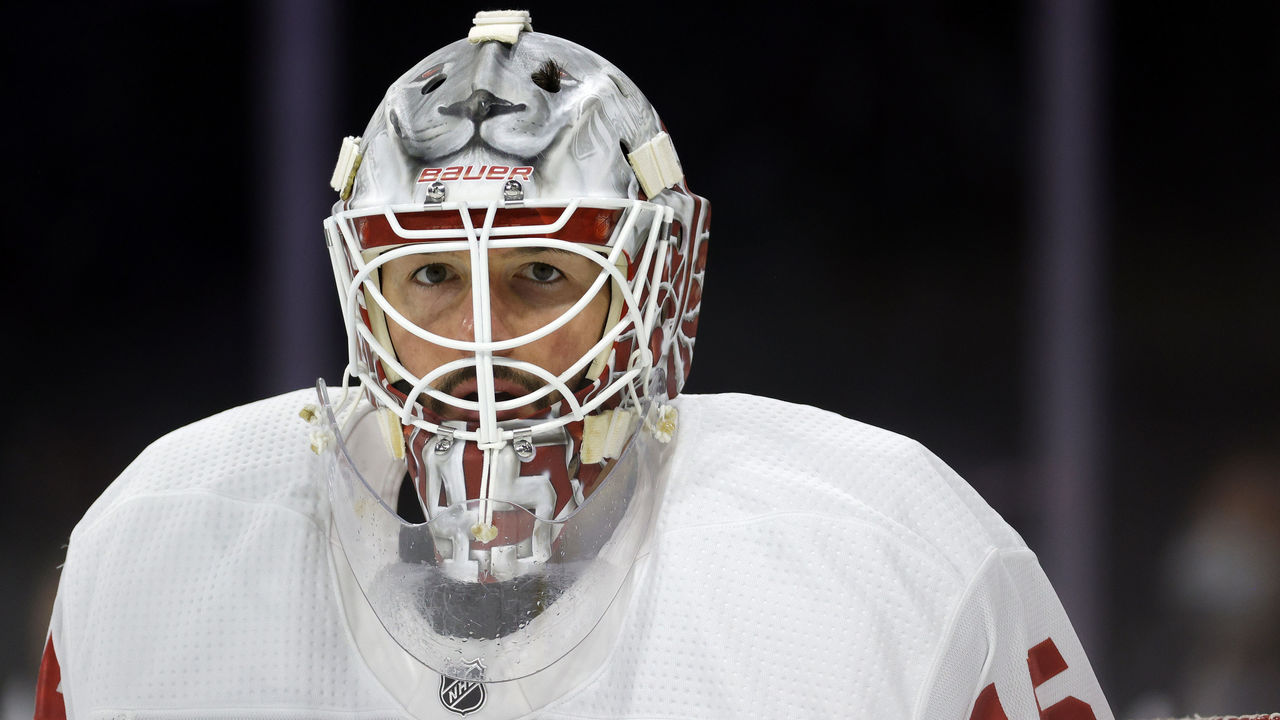 It's been another forgettable year for the Red Wings, but Bernier is posting shockingly solid numbers. The goaltender's resurgence has been especially remarkable, considering he's a 32-year-old and is backstopping one of the NHL's worst teams. Bernier recently missed 10 games with an injury, but he's back on the active roster now, so the veteran could be a reliable No. 2 option for clubs in need.
3. Mikael Granlund
| Team | Signed through | Cap hit |
| --- | --- | --- |
| Predators | 2021 | $3.75M |
Ekholm will be the most coveted Predators skater ahead of the deadline, but Granlund should have his share of suitors, too. The 29-year-old forward hasn't matched his past production with the Minnesota Wild since they traded him to Nashville in February 2019, but his underlying numbers are favorable - and so is his cap hit.
4. Alex Iafallo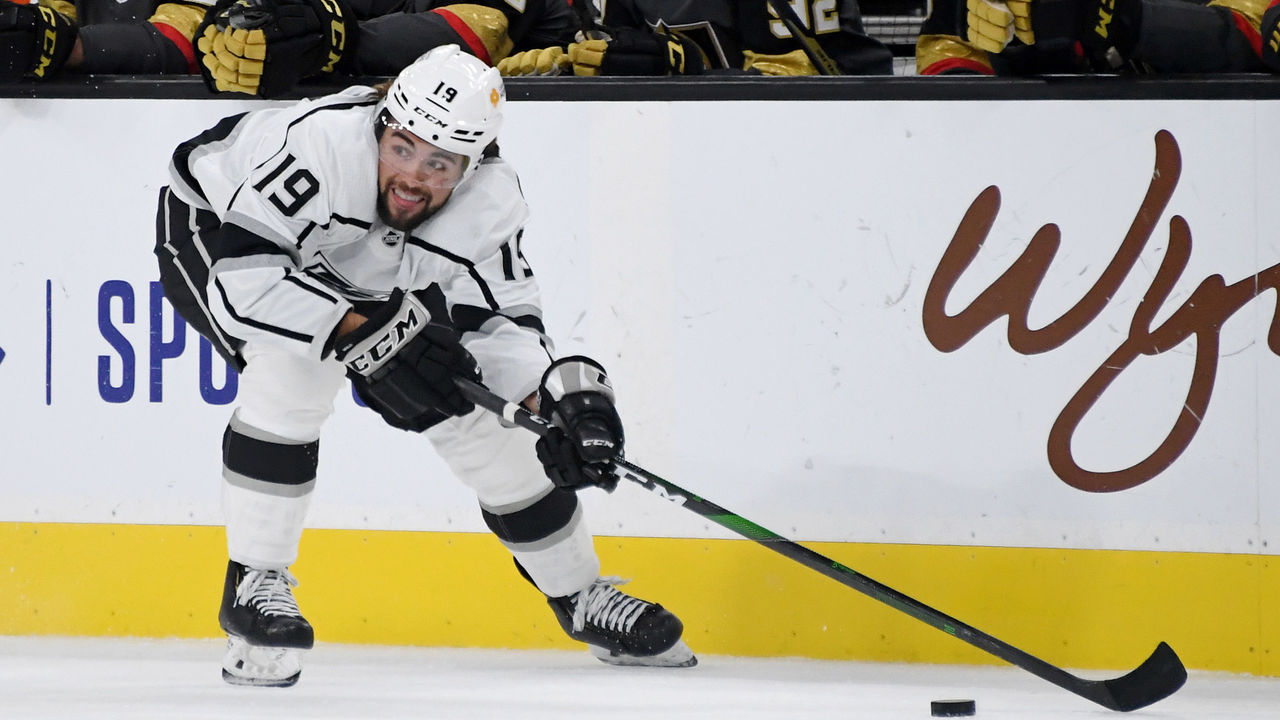 It's not an absolute certainty that the Kings will deal Iafallo, but they've reportedly started taking calls to gauge interest in the 27-year-old forward while also negotiating a contract extension. If the two parties can't come to terms and Los Angeles looks to move him, Iafallo would be one of the top forwards available.
5. Rickard Rakell
Rakell is another NHLer with contract terms that extend beyond this campaign, but the forward would also be a tantalizing trade candidate like Ekholm if the Ducks opt to move him. Rakell is streaky, but he's a solid two-way player who posts impressive analytic figures - particularly his stellar share of individual scoring chances. He's currently injured, but the issue doesn't appear to be a long-term concern at the moment.
6. Josh Manson
| Team | Signed through | Cap hit |
| --- | --- | --- |
| Ducks | 2022 | $4.1M |
Manson is a big, physical defenseman who could be available for the right price. The 29-year-old will likely be more expensive than most rental options since he has an extra year on his contract, and any interested buyers will have to work around his modified no-trade clause. Still, he's the kind of player who coaches and general managers love to have at their disposal come playoff time.
7. Ryan Dzingel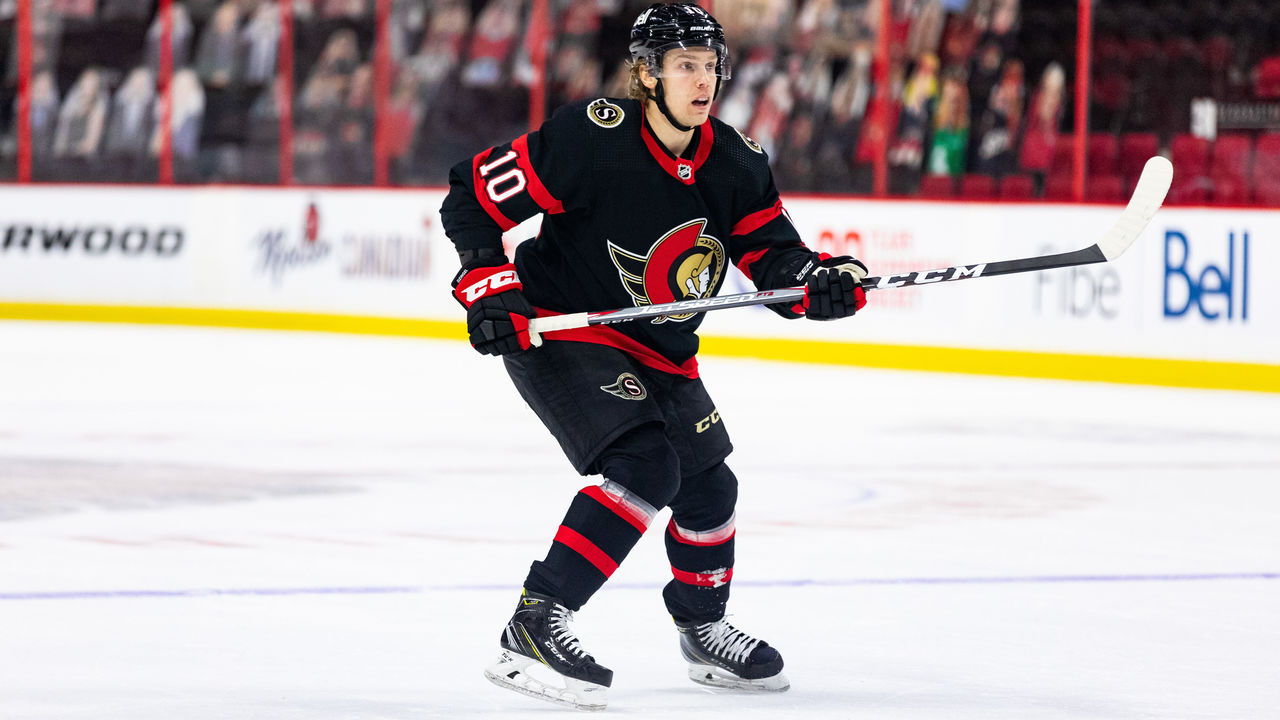 Dzingel has turned his season around since the Senators re-acquired him. The left wing's goal-scoring touch appears to be back, and he's driving play at a high rate relative to his heavy defensive-zone deployment. Buyers should surely beware, though, considering how underwhelming his stints outside of Ottawa have been.
8. Scott Laughton
The Flyers have several pending UFAs they could trade if the franchise opts to sell before Monday's deadline, but Laughton is the most likely to be dealt. The center's cap hit is team-friendly, and he would be a solid addition to a contender's bottom-six group of forwards.
9. Luke Glendening
| Team | Signed through | Cap hit |
| --- | --- | --- |
| Red Wings | 2021 | $1.8M |
Glendening has spent his entire eight-year NHL career with the Red Wings and has strung together some solid seasons. The price to bring the 31-year-old in won't be astronomical, and he could provide some solid depth at the center position for teams in need.
10. Alex Goligoski
| Team | Signed through | Cap hit |
| --- | --- | --- |
| Coyotes | 2021 | $5.47M |
Goligoski is one of the top blue-liners who could be moved prior to the deadline. The 35-year-old leads the Coyotes in blocked shots this season and can still chip in a bit offensively.
The rest
(Salary source: CapFriendly)
Comments
✕
NHL deadline big board: Ranking potential trade candidates
  Got something to say? Leave a comment below!