Capital assessment: Evaluating Senators' rebuild after 3 years
Andre Ringuette / National Hockey League / Getty
On March 1, 2018, exactly three years ago to this day, Ottawa Senators owner Eugene Melnyk announced his club was entering a rebuild.
"Now is the time for us to focus on the future, rather than dwelling on a difficult season," Melnyk wrote at the time.
At that point, the Senators hit rock bottom. The team, one year removed from being a goal away from the Stanley Cup Final, sat 29th in the league standings.
We decided this three-year anniversary would serve as a good opportunity to dive into Ottawa's rebuild, ask some pressing questions, and determine whether the team is on the right track.
How realistic was Melnyk's timeline?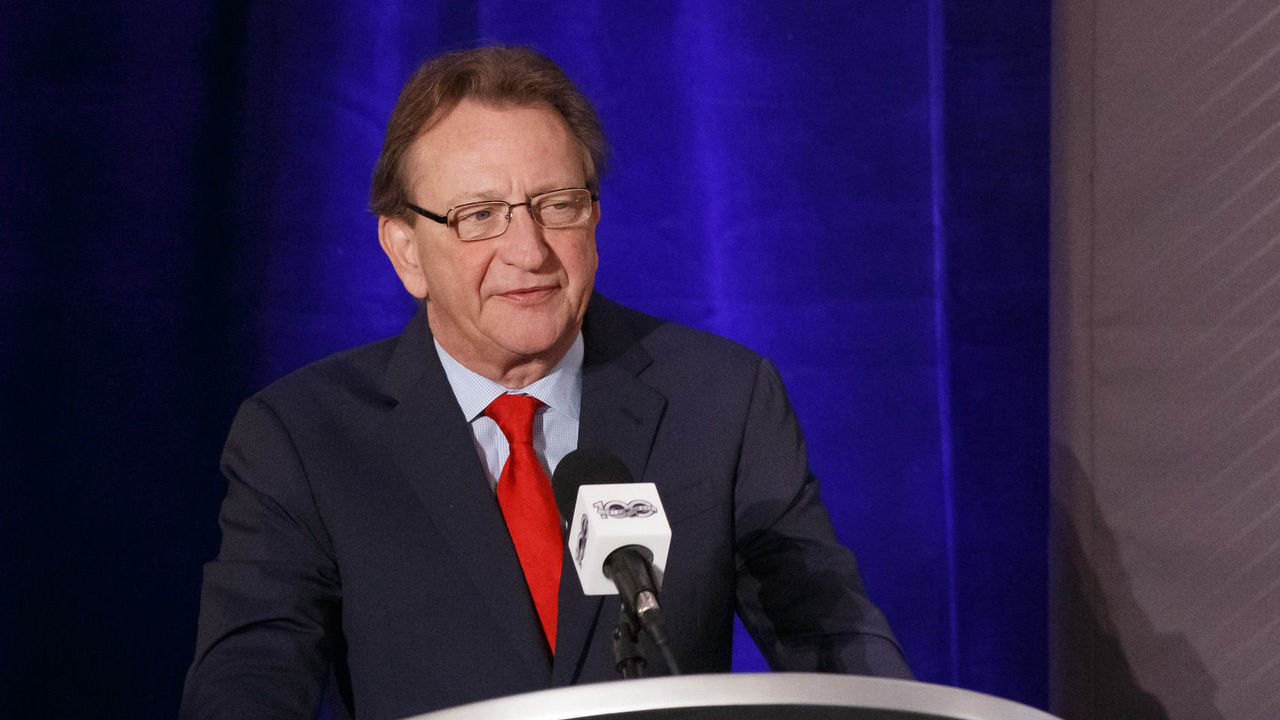 Almost a year after declaring a rebuild, Melnyk, on Feb. 6, 2019, provided a timeline on the club's growth.
"The Senators will be all-in again for a five-year run of unparalleled success - where the team will plan to spend close to the NHL's salary cap every year from 2021 to 2025," the owner said.
The announcement came while the club was dead last in the standings. Mike Hoffman and Erik Karlsson were already traded, and Matt Duchene and Mark Stone would be shipped away later that month.
Quick turnarounds aren't completely uncommon in the NHL, but a lot needs to fall into place. We've seen teams like the Toronto Maple Leafs and Colorado Avalanche go from basement dwellers to juggernauts overnight. Some rebuilding franchises - such as the Edmonton Oilers - took longer than expected. Others - like the Buffalo Sabres - are still looking for answers.
With all due respect to key building blocks Brady Tkachuk and Thomas Chabot, Ottawa didn't have a generational talent on its hands. The Senators weren't expected to land one that offseason, either, as their first-round pick that summer belonged to Colorado as part of the Duchene deal. So, no, Melnyk's timeline wasn't realistic.
The COVID-19 pandemic hasn't made things any easier. The virus' financial repercussions have been hard on many teams, but small-market clubs like the Senators are hit harder. The pandemic also makes it more difficult to scout and develop prospects, which is crucial for a rebuilding organization. It may also lead to the 2021 draft's postponement.
However, the pandemic gave the Senators one edge that they failed to take advantage of properly.
2020 offseason: A missed opportunity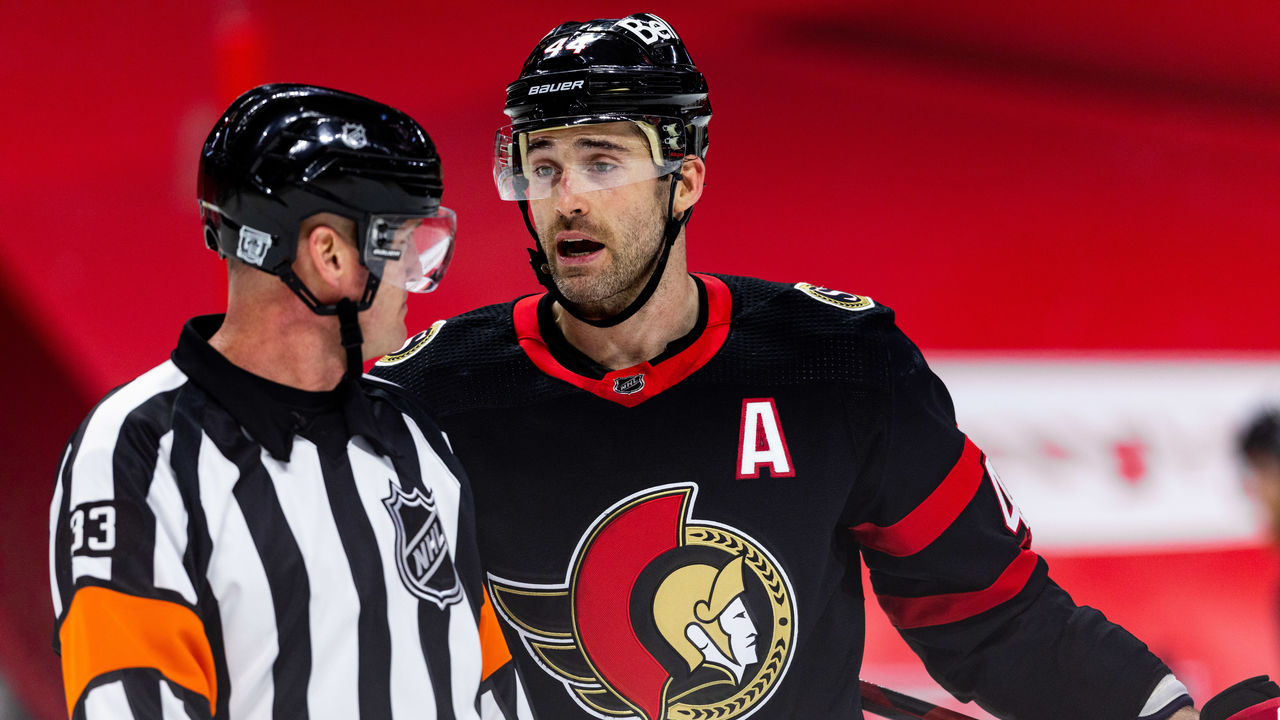 Before COVID-19, the NHL salary cap was expected to increase by as much as $6.5 million - a substantial amount in a hard-cap league. Due to the pandemic, the league's cap is likely staying flat at $81.5 million for at least the next three seasons.
The flat cap forced many teams this offseason to trade away quality players for pennies on the dollar due to cap constraints. This meant teams with ample cap space could take advantage of the market.
The Senators did this in one move, netting a second-round pick from the Tampa Bay Lightning for taking Cedric Paquette and Braydon Coburn's contracts. But most of Ottawa's offseason deals left much to be desired.
The Sens sent a second-round pick and a prospect to the Pittsburgh Penguins for goalie Matt Murray and handed him a four-year, $25-million contract. Murray, who struggled in two of his last three seasons in Pittsburgh, has been dreadful this year, posting a .884 save percentage.
Ottawa also surrendered a second-round pick for Derek Stepan, a fourth-round selection for Josh Brown, and a fifth-round pick for Erik Gudbranson. None of those players are likely pieces of the puzzle moving forward. The Stepan acquisition was particularly perplexing, considering he's already declining and a pending UFA.
If the Senators intended on trading draft capital to improve this offseason, they should've used it on players who could be valuable long-term assets.
For instance, Devon Toews, a quality top-four defenseman who just turned 27, was traded to the Avalanche for two second-rounders because the New York Islanders couldn't afford to give him his RFA raise. Had the cap increased, he likely wouldn't have been available. Ottawa could've landed Toews for the second-rounders it gave up for Murray and Stepan, and he would've been a smart use of cap space (he signed a four-year deal with Colorado at $4.1 million per season).
The Senators could've further bolstered their blue line by acquiring Ryan Murray, who the cap-strapped Columbus Blue Jackets traded to the New Jersey Devils for a fifth-round pick. Murray has struggled to stay healthy, but he's two years younger than Gudbranson and a far superior player. They're both pending UFAs, but Murray would've been worth keeping around for the competitive window. Gudbranson clearly isn't.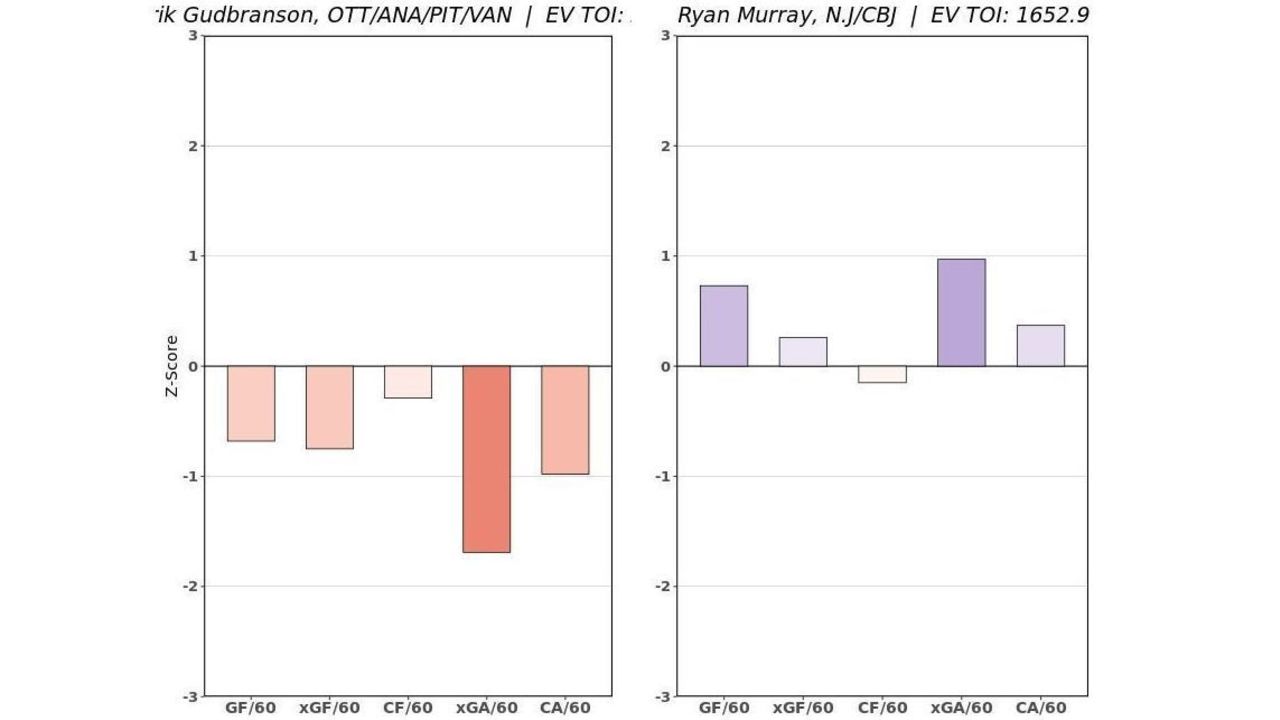 A blue line featuring Chabot, Toews, Murray, Erik Brannstrom, Nikita Zaitsev, and Artem Zub would've sped up the rebuild. Yes, prospects like Jake Sanderson, Jacob Bernard-Docker, and Lassi Thomson are eventually coming, but that isn't a reason not to improve the current product. Instead, big, physical, immobile defenders like Gudbranson, Brown, and Coburn weigh the team down.
Bottom line: Top-four defensemen don't grow on trees, and Ottawa had an opportunity to acquire two of them for below market value. Instead, the Sens handed a big contract to an inconsistent goalie and spent draft picks on mediocre players who may only stick around for a season.
The current status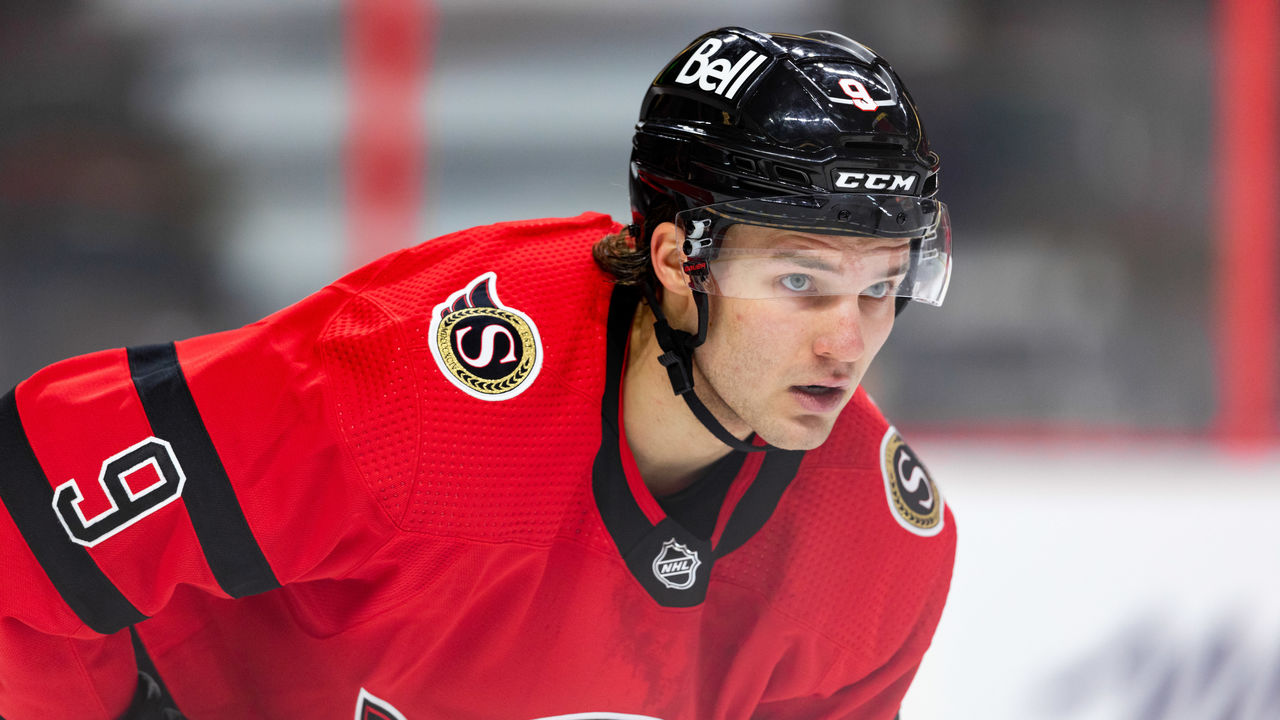 The Senators are playing better as of late and have proven to be a nuisance for some North Division contenders this season. They rank 12th in the league in five-on-five Corsi For percentage, too, showing they're not getting dominated in games. They ranked 26th in that regard a year ago, so there's some underlying improvement.
Most importantly, rookies Tim Stutzle and Josh Norris have been impressive, and Ottawa is getting significant contributions from other youngsters such as Brannstrom and Drake Batherson.
However, the team still hasn't taken a step in the wins department. The Sens sit last in the league standings, and their .326 points percentage stands to be the worst in franchise history since 1995-96.
While not having games against fellow bottom feeders like the Sabres and Detroit Red Wings doesn't help, having one of the worst statistical seasons in club history during Year 3 of a rebuild is highly disappointing.
Should anyone be feeling the heat?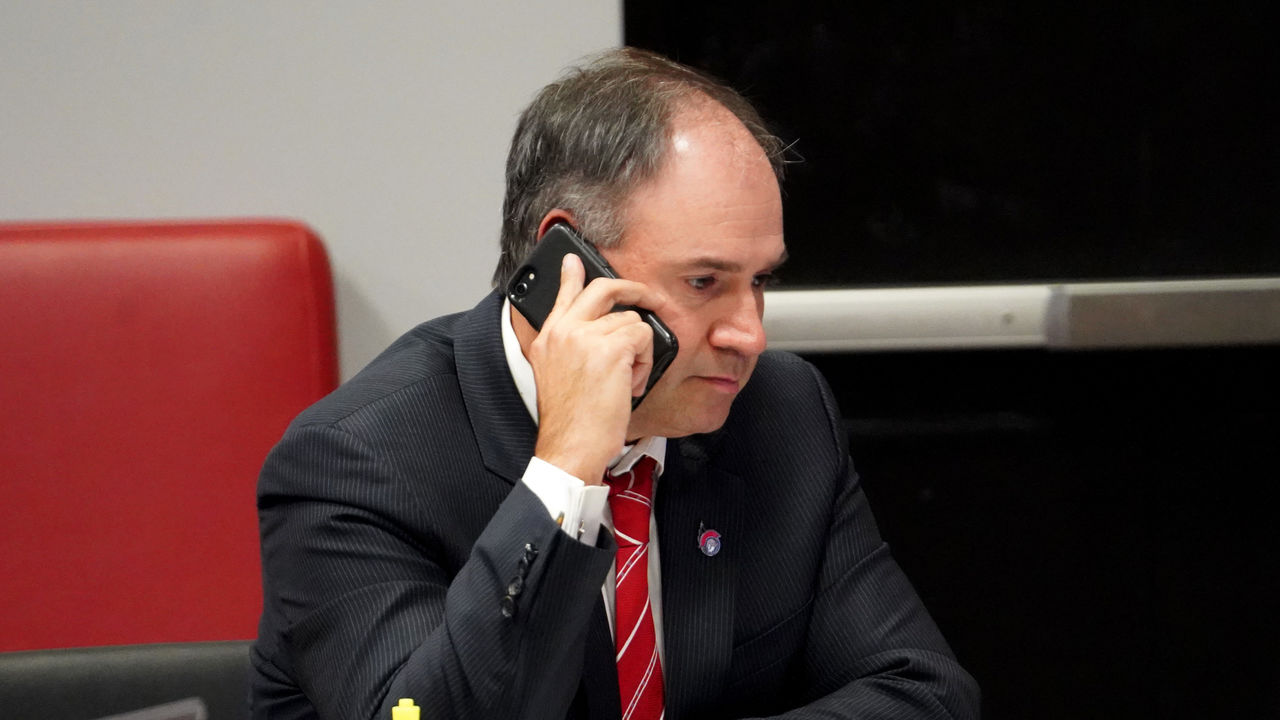 Pierre Dorion has been Ottawa's general manager since April 2016. He's done a lot of good for the organization, despite this past offseason not being his best work.
The Senators ranked third on The Athletic's Corey Pronman's post-draft list of every team's young talent. Dorion comes from a scouting background, so it's a good sign that he's excelling in the area he knows best.
However, Dorion's trade history is a mixed bag. His first major deal - swapping Mika Zibanejad and a second-round pick for Derick Brassard and a seventh-rounder - looked bad at the time and even worse now.
The Duchene acquisition was Dorion's next big move, and while he deserves some credit for going all-in, that trade clearly backfired. How good would Bowen Byram look in a Sens uniform right now?
On the positive side, Dorion hit a home run on the Karlsson trade. The return may have looked underwhelming at the time, but the first-round pick Ottawa received from the San Jose Sharks turned into Stutzle. And Norris has developed better than expected.
Dorion also did well netting a first-round pick and two prospects for Duchene and first- and second-round selections for Jean-Gabriel Pageau.
The return for Stone - a second-round pick and Brannstrom - will be judged by the latter's development, but it looks like the blue-liner's ceiling is high.
Dorion shouldn't be on the hot seat yet, but he needs to find a way to make impactful additions to the young core so the team can take the next step in 2021-22. If the next offseason is anything like 2020, where he fails to properly take advantage of the market and team's cap space, then it's fair to call for his job.
As for head coach D.J. Smith, he's only in his second season at the helm and clearly hasn't had much to work with. His job is safe, but an improved record by next season is important.
When would it be time to panic?
Melnyk's timeline was never realistic - and COVID-19 didn't help - but it wasn't totally far off.
A run of "unparalleled success" was a major stretch, but showing improvement by next season and making the playoffs by 2022-23 should be considered realistic goals. The young core is talented enough and will only improve.
Plus, Dorion should have the financial resources to shore up the roster's remaining holes, considering Melnyk doubled down with his high hopes when he boldly stated in October that the Senators would be a "Stanley Cup winner within four years."
If the Sens are still bottom-feeders two or three seasons from now, Dorion and Smith will probably be gone. Then, Melnyk will be the only person left to blame.
Melnyk is the most outspoken owner in the league, and perhaps in all of North American sports. Fans have made it clear they want him out. If he fails to deliver on his promises, maybe Melnyk will think twice about making such bold proclamations next time.
Comments
✕
Capital assessment: Evaluating Senators' rebuild after 3 years
  Got something to say? Leave a comment below!