NHL Power Rankings: A 🎁 for all 31 teams this holiday season
Patrick McDermott / National Hockey League / Getty
This is the first edition of theScore's NHL Power Rankings for the 2021 season. Check back for updated rankings every second Monday during the regular season.
In this edition, we identify one holiday gift each team could use for this upcoming campaign or the future.
1. Tampa Bay Lightning
🎁A speedy recovery for Kucherov. For most of the offseason, the Lightning's biggest concern was whether they'd get all of their free agents signed under the salary cap. In a cruel twist of fate, that now appears feasible in the wake of Nikita Kucherov's nagging hip injury. Tampa Bay isn't expecting him back during the regular season, but what a gift an early return would be.
2. Colorado Avalanche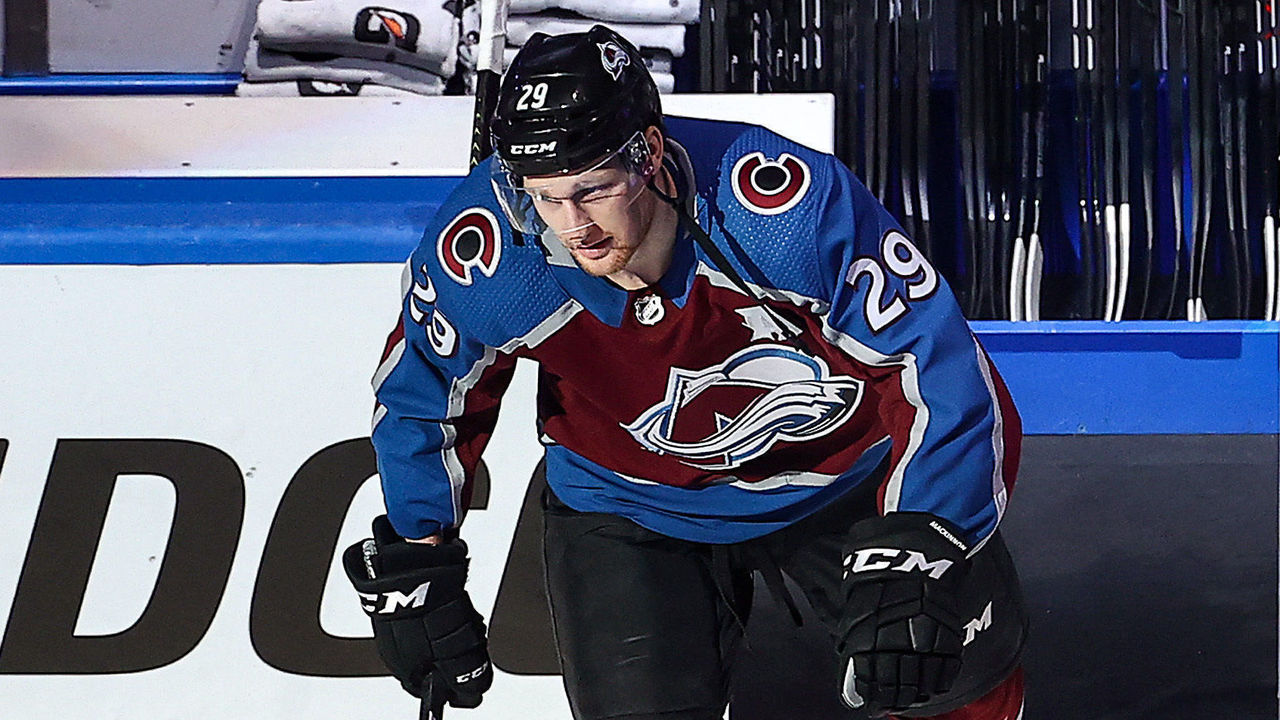 🎁 A horseshoe for better injury luck. The Avalanche may have been able to get their hands on the Stanley Cup if they hadn't hit injury trouble last season. Injuries to top players like Mikko Rantanen and Gabriel Landeskog during the regular season and goaltenders Phillipp Grubauer and Pavel Francouz in the postseason derailed hopes of winning it all. However, the team will surely be a top threat if players can stay healthy this year.
3. Vegas Golden Knights
🎁 A trade partner. The Golden Knights arguably received the greatest gift of the offseason when Alex Pietrangelo chose Sin City, but Vegas needs to offload some salary to become cap compliant before puck drop.
4. Boston Bruins
🎁 Depth scoring. The Bruins will likely begin the year without superstar forwards David Pastrnak and Brad Marchand. The early-season omissions wouldn't warrant alarm bells under normal circumstances, but Boston's realigned East Division is deep and the Bruins can't afford for their offense to dry up and fall behind early in the standings with far less room for error in a 56-game schedule.
5. Dallas Stars
🎁 Healthy recoveries. The Stars had a long list of injuries after their grueling run to the Stanley Cup Final. The club expects Tyler Seguin and Ben Bishop to miss the start of the campaign - two integral parts of the club's quest to return to the postseason in a competitive Central Division.
6. St. Louis Blues
🎁 An experienced backup goalie. Going from Pietrangelo to Torey Krug has worked out better than it could have for the Blues and they may ultimately be more vulnerable in the crease than on the blue line. St. Louis traded reliable No. 2 netminder Jake Allen away in the offseason, entrusting backup duties to the unproven Ville Husso. If Jordan Binnington keeps regressing or gets hurt, it could be a long season in Missouri without a battle-tested backup.
7. Washington Capitals
🎁 An extension for Ovi. The Capitals are entering unknown territory this season. Alex Ovechkin has just one season remaining on his contract - the same one he inked back in 2008 after his rookie deal expired. The sniper continues to be the heart and soul of the Capitals. Although the 35-year-old has indicated he has absolutely no desire to play for another NHL team at any point, the threat of him leaving to play in Russia always looms.
8. Carolina Hurricanes
🎁 An extension for Rod Brind'Amour. The Hurricanes bench boss is in the final season of his contract and a new deal would be a perfect holiday bonus. Brind'Amour's crew is 84-52-12 since he's taken over in Carolina.
9. Philadelphia Flyers
🎁 A healthy Nolan Patrick: The 2017 second overall pick lost a year in his development after missing the entire 2019-20 campaign due to a migraine disorder. The Flyers' forward core is already deep and Patrick's return would add even more offensive grit to possibly take Philadelphia up another level.
10. Toronto Maple Leafs
🎁A hot start for Frederik Andersen. The Maple Leafs netminder is a notoriously slow starter, which isn't ideal in a 56-game campaign. We know Toronto will score and the defense is vastly improved, so if Andersen bounces back after a down season in 2019-20, Toronto should win the North Division.
11. New York Islanders
🎁 A way to get Mathew Barzal signed. The Islanders are in a bit of a cap crunch thanks to several of Lou Lamoriello's questionable deals. Worse still, the squad's most exciting player still needs a new contract. On the bright side, New York has about $4 million of wiggle room, but it'll take more than that to get Barzal's signature on the dotted line.
12. Pittsburgh Penguins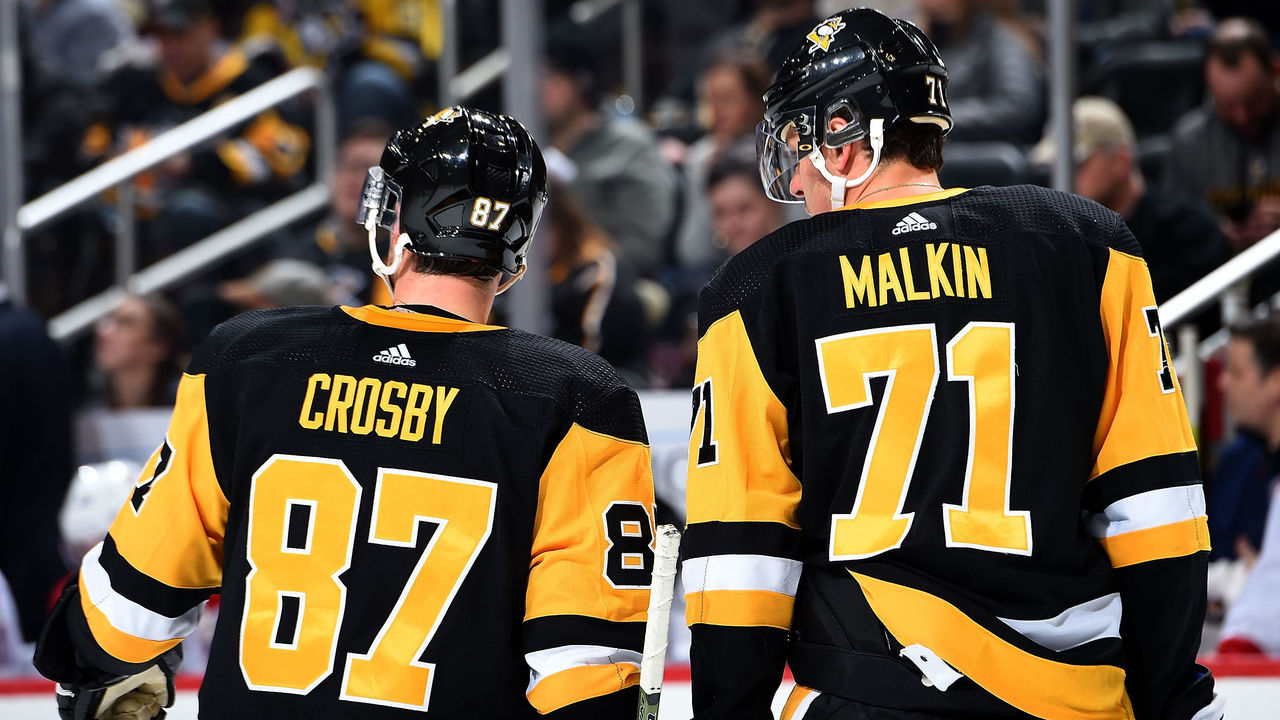 🎁 The Neuralyzer from Men in Black. The Penguins were one of the league's best teams last year but fell flat against the Montreal Canadiens in the league's return to play and ultimately failed to make the playoffs. With Sidney Crosby, Evgeni Malkin, and Kris Letang still producing at elite levels, the franchise needs to quickly erase its memory of the summer and set its eyes on nabbing another Cup to add to the collection.
13. Calgary Flames
🎁 A time machine. The Flames are poised to contend in the North Division, but a gift that could return Johnny Gaudreau and Sean Monahan to their 2018-19 forms may send Calgary to the top.
14. Edmonton Oilers
🎁 Jesse Puljujarvi: The missing ingredient. It's no secret the Oilers are still in need of scoring depth, so if Puljujarvi can emerge as the lottery pick Edmonton thought he was when the team selected him in 2016, look out. The dynamic winger led Karpat of the Finnish League with 24 goals and 53 points in 56 games last season and hopes his improved game translates to the NHL this time around.
15. Vancouver Canucks
🎁 A way to bury Loui Eriksson's contract. Even Santa probably doesn't have enough magic to make this come true, but making Eriksson's contract miraculously disappear would make it much easier to extend Elias Pettersson and Quinn Hughes.
16. Montreal Canadiens
🎁 A true contender in front of Carey Price. The Canadiens have long boasted one of the NHL's best goaltenders, but Price can't do it all himself. Montreal made some key additions in the offseason after showing promise in 2019-20, but the new faces will need to jell quickly with the core amid a shortened schedule.
17. New York Rangers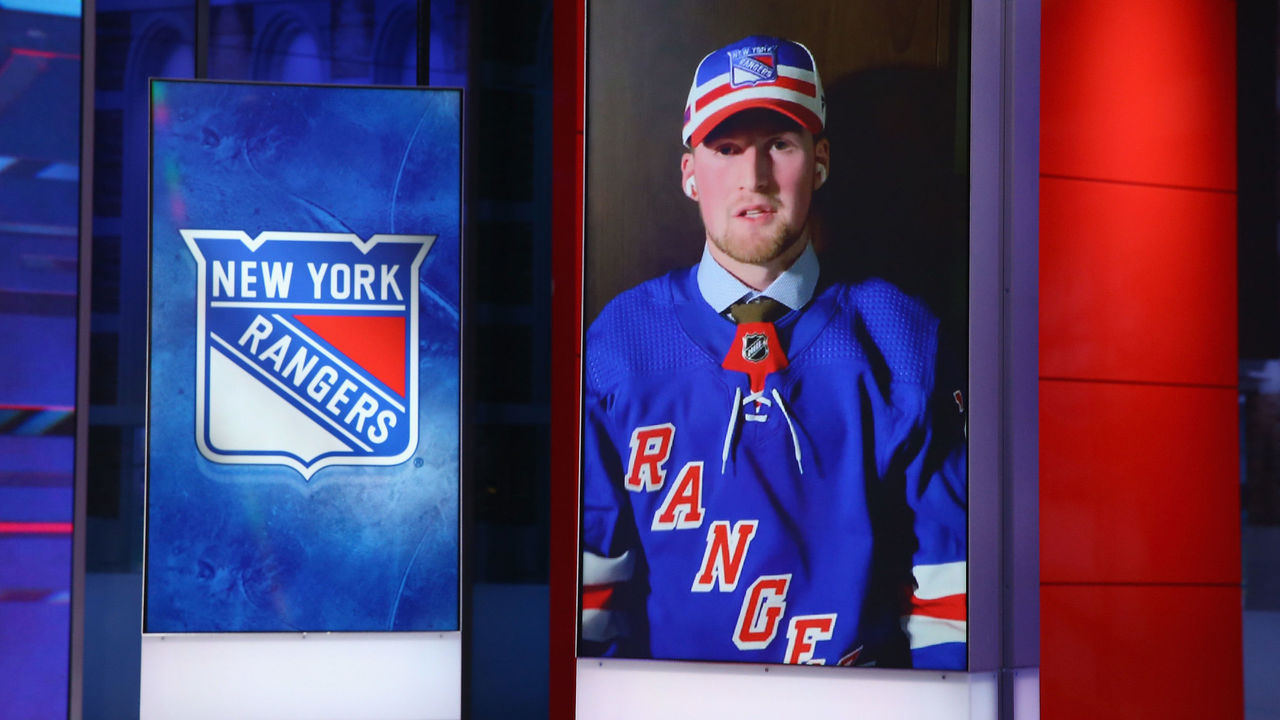 🎁 A flawless transition for Alexis Lafreniere. We've seen just how hard it can be for young players to make the jump to the NHL after lackluster performances from top picks Jack Hughes and Kaapo Kakko last season. The Rangers possess a roster ready to make some noise and a dominant rookie season by this year's No. 1 pick would go a long way.
18. Columbus Blue Jackets
🎁Long-term security for Pierre-Luc Dubois. With the season fast approaching, the Blue Jackets have one major piece of business still to take care of: signing their leading scorer. The sooner the better.
19. Nashville Predators
🎁 The Mikael Granlund they traded for. The Predators clearly still believe the Finnish forward can be an important piece after bringing him back on a one-year, $3.75-million deal Wednesday. Granlund has averaged just 0.43 points per game since joining Nashville at the 2019 trade deadline after mustering 0.83 per contest over his previous three seasons with the Wild.
20. Buffalo Sabres
🎁 A Rasmus Dahlin emergence. This is not a slight to the 2018 first overall pick. Dahlin's been excellent as a teenager in his first two NHL seasons, but the Sabres are going to need a bit of a miracle to contend in the loaded East Division - even with the addition of Taylor Hall. A Josh Allen-style rapid development from Dahlin into a Norris Trophy contender would be huge.
21. Winnipeg Jets
🎁 A healthy defense. One of the biggest reasons Connor Hellebuyck won the Vezina Trophy last season was his standout performance despite the departures and injuries that decimated the Jets' blue line. Winnipeg could use some good luck with the latter to save their star puck-stopper from being bombarded again.
22. Florida Panthers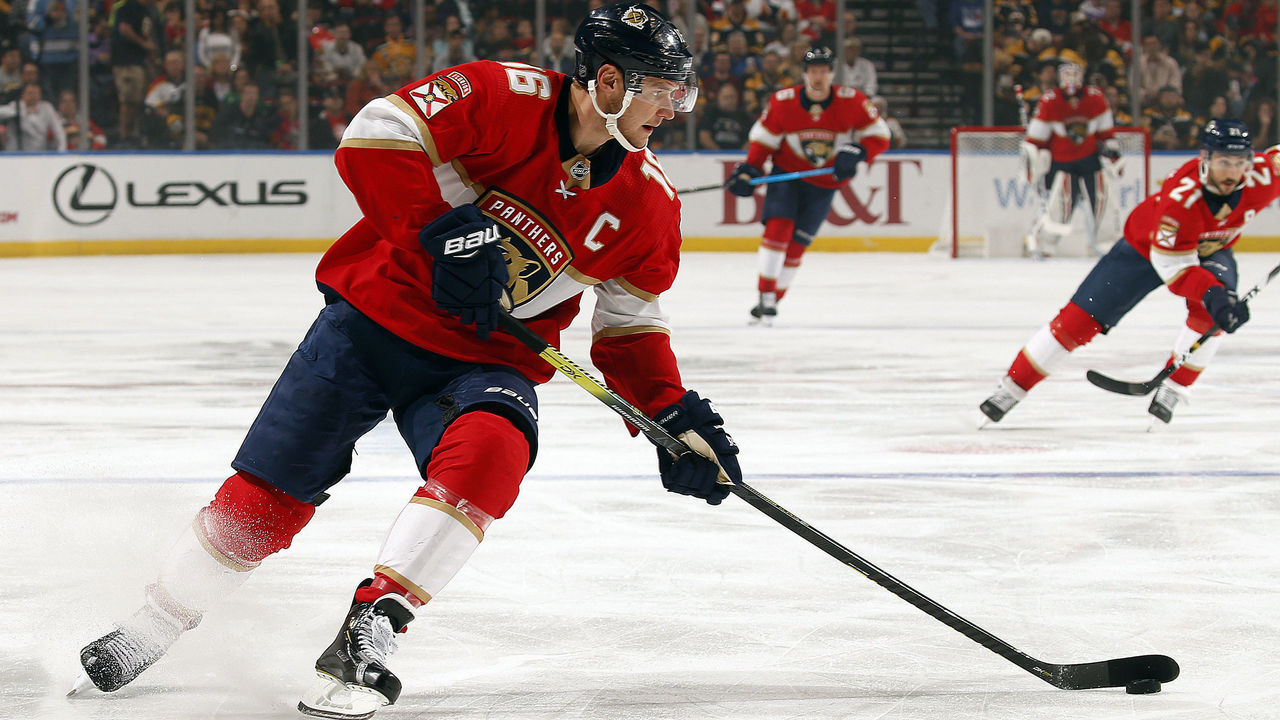 🎁 A scientist to ensure instant chemistry. The Panthers added quite a few new faces this offseason - Patric Hornqvist, Alex Wennberg, Anthony Duclair, and Vinnie Hinostroza, to name a few. The club has the pieces and talent to be a legitimate contender but will need to gain chemistry quickly - especially in a shortened season.
23. Minnesota Wild
🎁 A smooth transition for Kirill Kaprizov. The Wild have waited years for the Russian dynamo to come to North America after drafting him in 2015. The 23-year-old sniper could be a huge addition to Minnesota's offense if he lives up to the hype.
24. New Jersey Devils
🎁 Major leap from Jack Hughes. The 2019 first overall pick had a pedestrian rookie campaign during a rather tumultuous season with the Devils. However, New Jersey enters 2020-21 with a clean slate, and Hughes will look to take a massive step in his sophomore campaign with new head coach Lindy Ruff at the helm.
25. Arizona Coyotes
🎁 An offensive catalyst. We know the Coyotes are good at keeping goals out, but they've always struggled to score them. Whether Phil Kessel has a bounce-back season or Clayton Keller shows some serious progression, this club needs someone to step up and carry the offensive load. The fourth playoff spot in the West Division is very much there for the taking.
26. Los Angeles Kings
🎁 A reprieve on Jonathan Quick's contract. The organization will never admit it, but the Kings would surely prefer to get Quick's deal off their books, considering they'll be forced to absorb the 34-year-old's $5.8-million cap hit over the next three seasons. Buying him out would be embarrassing, but parting with him in any capacity would significantly aid the club's retooling efforts.
27. Chicago Blackhawks
🎁 A "Goaltending for Dummies" book. Blackhawks general manager Stan Bowman made a bold move this offseason, parting ways with longtime veteran Corey Crawford and entrusting the team's crease to the tandem of Malcolm Subban and Collin Delia - who have 84 games of NHL experience between them. The two goalies have to learn the starting netminder role quickly as Chicago transitions into rebuild mode while also trying to remain competitive with Jonathan Toews and Patrick Kane still chugging along.
28. San Jose Sharks
🎁 A garbage can. Put all memories and remnants of the Sharks' disastrous 2019-20 season inside and light them on fire. A fresh start is all San Jose can ask for this holiday season.
29. Ottawa Senators
🎁 A successful world juniors for Tim Stuetzle. The Senators selected the German phenom third overall at this year's draft, and they hope to see him thrive on the international stage while staying healthy at the world juniors.
30. Anaheim Ducks
🎁 Lottery luck. The Ducks are building a strong farm system, but landing the No. 1 pick in the 2021 draft would help speed up the rebuild.
31. Detroit Red Wings
🎁 Patience. The Red Wings were truly horrible last season and likely won't be much better in 2020-21. However, with Steve Yzerman overseeing the front office and some promising prospects coming down the pipe, Detroit's rebuild is now on track. It just might be a while before the team starts to yield results at the highest level.
Comments
✕
NHL Power Rankings: A 🎁 for all 31 teams this holiday season
  Got something to say? Leave a comment below!