Rick Vaive is no different than the average Joe - and he's not afraid to admit it.
The Toronto Maple Leafs great was asked Monday what life's been like during the COVID-19 pandemic. "Shitty," he replied with a hearty laugh.
"There's no alumni games, no appearances. It just kind of sucks all around," the 61-year-old said. "But, hey, it affects other people worse than us, so I can't complain too much."
That short exchange sums up Vaive's disposition quite well while also underlining why the three-time 50-goal scorer decided to write a memoir. "Catch 22: My Battles, in Hockey and Life," which hit bookstores last week, is centered around Vaive debunking the widely held notion that all professional athletes are perfectly happy, fabulously rich, and immune to mental illnesses.
"Let's put it this way: There's been struggles, not just on the ice but off the ice," said Vaive, who grew up in a household plagued with alcoholism. As an adult, he's battled anxiety as well as substance-abuse issues.
Vaive, who currently lives in Niagara Falls, Ontario with his wife Joyce, was selected fifth overall in the 1979 NHL draft by the Vancouver Canucks. A right-winger nicknamed "Squid," he played in the world's top league for 13 years, racking up 788 points in 876 games for Vancouver, Toronto, Chicago, and Buffalo. The former Leafs captain went on to coach in the ECHL, AHL, and, most notably, the OHL, under former Mississauga IceDogs owner Don Cherry.
"This, hopefully, will show people that we're all human and we all make mistakes," Vaive said of the ups and downs detailed in the 242-page book co-authored by veteran hockey journalist Scott Morrison. "We all have issues, we all deal with challenges in our lives, and pro athletes are no different."
theScore chatted with Vaive about "Catch 22," his playing and coaching careers, some of the bold characters he's crossed paths with, and the current iteration of the Leafs. Below is an abridged version of that conversation.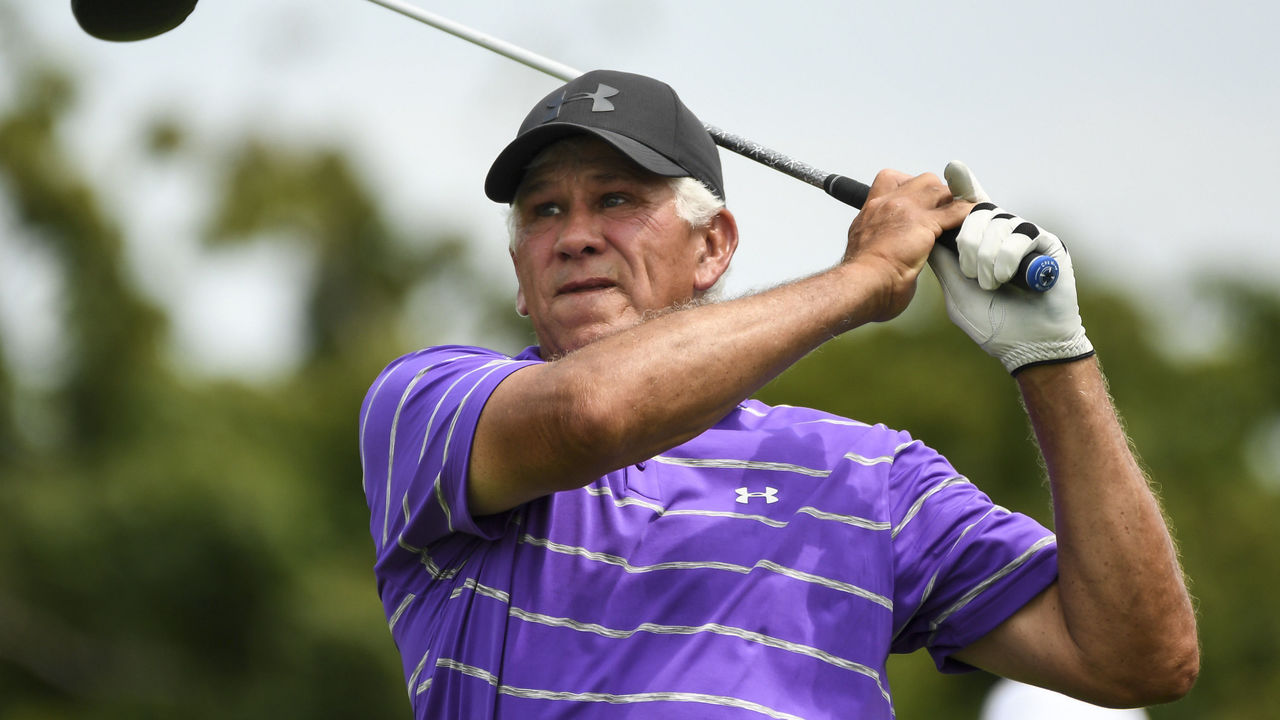 theScore: Why publish a book now? Why not 10 years ago, 15 years ago? Why is November 2020 the sweet spot?
Vaive: It's kind of hard to really give a real answer. I just thought it was time. … When my grandson was born (in mid-2019), I think that was really a big part of it. You realize that you're getting older when you have grandchildren. Plus, you want people to know what your life was all about. I see a lot of people, meet a lot of people, and for the most part, except for the older, wiser generation, everybody thinks, 'Oh, he played in the NHL for 13 years, he must have had a perfect life growing up. Now he's a multi-millionaire.' But it's so far from the truth. I've got a mortgage, for Christ's sake!
theScore: That dynamic is laid out clearly in the book. You list off your yearly salary and, even though you were one of the best players in the NHL, it's obvious you weren't being paid that much, a couple hundred thousand dollars a year. The league has changed dramatically in regard to economics and the amount of money associated with the NHL.
Vaive: Absolutely. The revenues are substantially higher than they were back then. But, at the same time, they made enough money to pay us a bit more in Toronto, for sure. The owners controlled everything, though, and Alan Eagleson (the former executive director of the NHL Players' Association) was on their side. Free agency was 32 years old! He didn't really help us at all. He was in with the owners, and they controlled everything.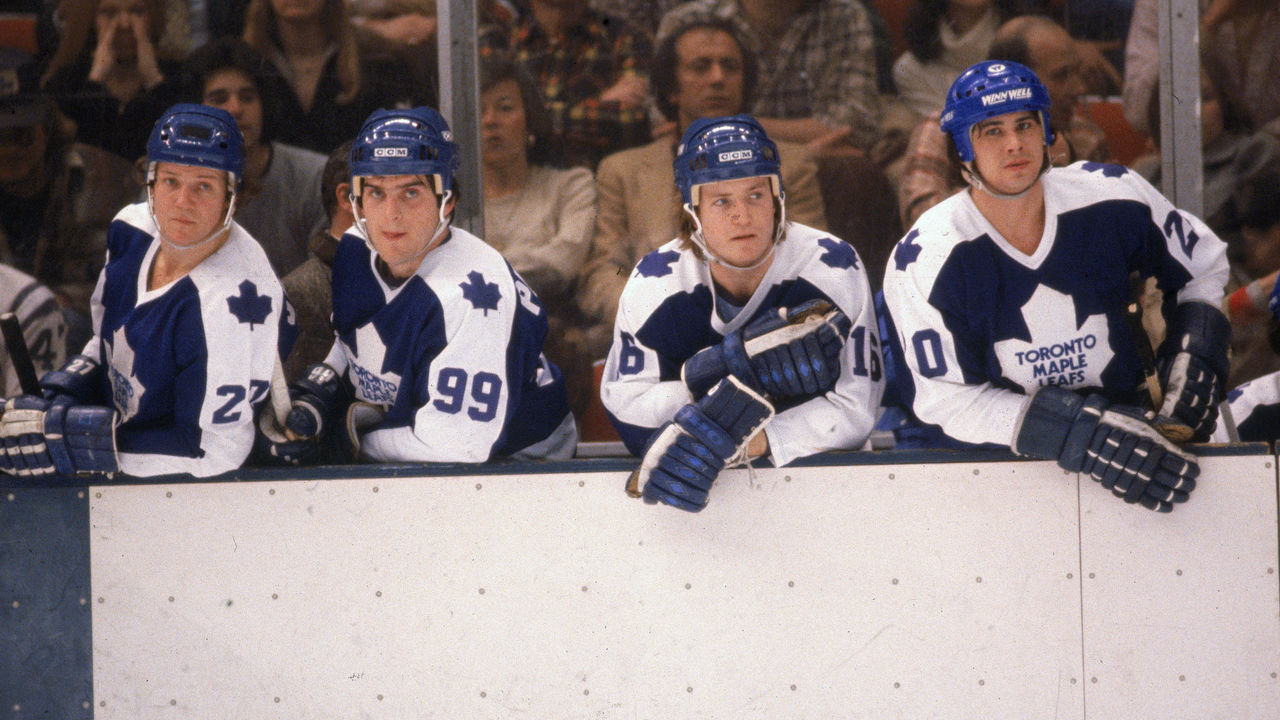 theScore: Speaking of owners, what's the craziest story you can share about infamous Leafs owner Harold Ballard?
Vaive: Oh boy, there's a few. One of the funniest involves his dog, T.C. Puck. He was in our team pictures, which I thought was kind of crazy. I don't have a single team picture without the dog in it. Anyway, T.C. Puck was sitting right in front of me and Harold was beside me. We were sitting there for quite some time. I don't know why, maybe the photographer was moving people around. And then everything got going, we finished, and everybody was getting off the bleachers. The dog tried to get up and it yelped. It turned out his balls were frozen to the ice. So out comes one of the crew members with one of those scrappers and some hot water … (Laughs) Ah, that was pretty funny.
theScore: And then, as an OHL coach, you worked under Don Cherry in Mississauga. You note in your book that he once told you that you "couldn't coach a good f-----g peewee team." Can you describe what Cherry was like as a boss?
Vaive: (Pauses) I don't even know what word to use. Controlling? Controlling. And he's sticking his nose in all the time. That's the way he was. What you see on "Coach's Corner" is what you get with the man himself. It's no different.
theScore: Have you and Don ever patched up the wounds from your time together running the IceDogs? Are you on good terms nowadays?
Vaive: I don't see him very often. I see him at banquets and different things, and I always say hello, how are things, and all of that. I hold no grudge against the guy. It's water under the bridge as far as I'm concerned. Although I think that experience may have affected my ability to get another coaching job. But, you know what, I treat him as I treat everybody else: Very nicely.
theScore: Switching gears, what's your favorite Darryl Sittler prank?
Vaive: The problem is, no one ever knew if it was Darryl or not because he never got caught. He was pretty sneaky. (Laughs) But I know guys who have had their shoes nailed to the floor and the legs of their jeans tied in a really, really tight knot. I would literally sit there for half an hour to get it out. But no one ever caught him. I think we all knew it was him, but you couldn't catch him in the act.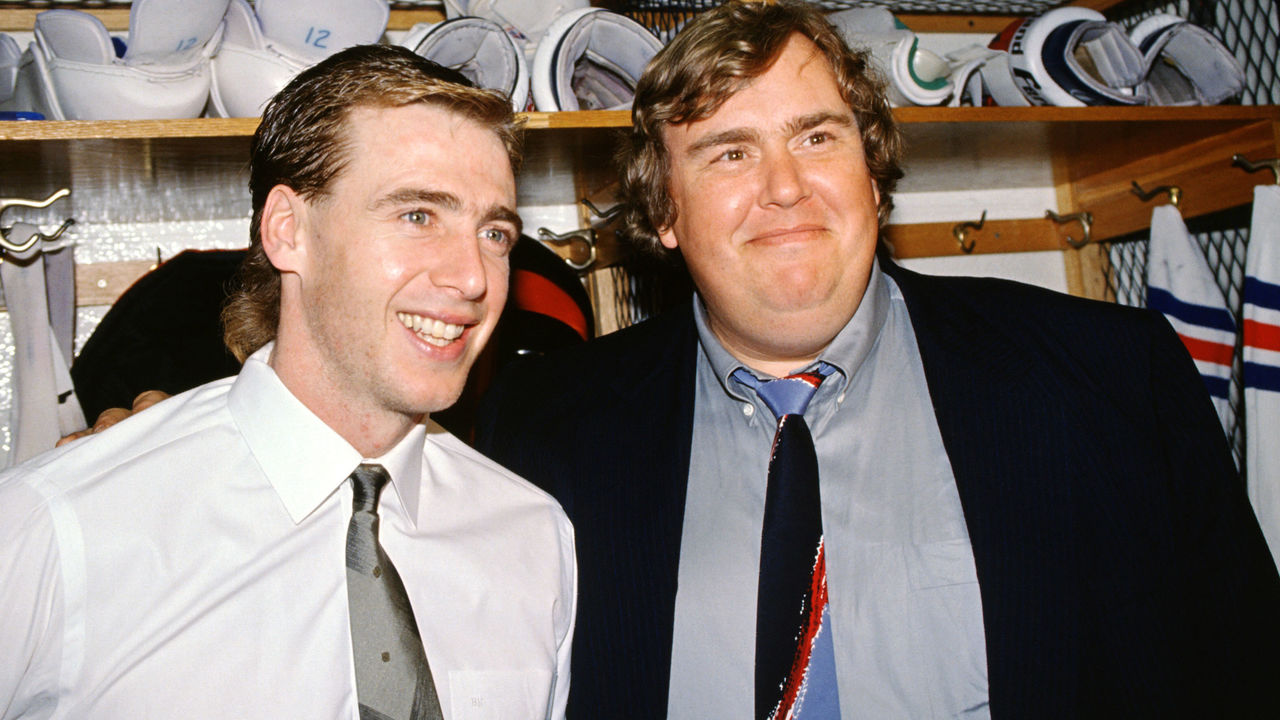 theScore: What do you recall from your times hanging out with late comedian and actor John Candy?
Vaive: We formed a good relationship. We started hanging out in Toronto and he'd meet some of us Leafs downtown for lunch, stuff like that. I remember really well one time in L.A. He happened to be there, probably working on a movie. I knew he was coming to the game, but I didn't expect him to walk right down into the dressing room. I was in the shower and he's calling for me. 'Where's Squid? Where's Squid?' All the guys are wide-eyed, like, 'Holy cow, John Candy!' I walk out, he's there, we start talking. I get dressed and we go out to the bar. That was kind of a funny story about our relationship. I mean, he was a great person. Funny as hell. Even off the screen. He was just hilarious.
theScore: Was it a charisma thing with John? Would you simply find yourself laughing around him no matter the setting?
Vaive: He would come up with things that you couldn't not laugh at, you know? We were out for lunch and there were three or four of my teammates there, and the whole place would just start erupting. He was just naturally funny.
theScore: In those days NHLers would smoke cigarettes in the dressing room. That mental image is like something from another world at this point, given how far society and hockey have come along with smoking.
Vaive: It was between periods in the bathroom. It's completely different, you're right. I'd say 25% of every team back then probably smoked. Maybe even higher. And now I'd be shocked if there's one player on every team in the NHL who smokes. Obviously, it's not good for you. It's not healthy, and I ended up quitting at 28, I think, because it was starting to affect me, playing-wise. When you look back, it was kind of weird.
theScore: In general, so much has changed on and off the ice in the hockey world since you were an active player. What's one thing you like about the modern game? And what's one thing you don't like?
Vaive: I would say the thing I like the most is probably the way the players are treated. Injury-wise, medically-wise. Everything. They have a solid players' association. Finally, they are getting what they deserve, which is 50% of the (revenue) pie. I guess the least favorite would be the fact they took the red line out. I'd love to see the game with the center-ice red line back in, just so you can't make those passes from beside the net all the way up to the far blue line. It has opened the game up, and it probably is a little bit more exciting, but I would like to see the red line come back in.
theScore: Can you unpack that thought? What do you like about the red line?
Vaive: A lot more thinking would have to go into the game. A lot more strategy, too, in that it's a lot harder to get out of your own zone. Wingers play a more important role with the red line in because they have to do their job along the wall, get pucks out, and that sort of thing. That's what I loved about the game. Defensemen could come down and pinch a lot easier. But now, it's just completely different, and it's hard because if someone blows the zone and the defending team gains possession of the puck, you have to retreat and get back there to stop that long pass.
theScore: Off the ice, you struggled with alcohol, and in 2009 you got pulled over for driving under the influence. The charges were ultimately dropped after a couple of years in the court system but, I'm wondering, how difficult was that time in your life?
Vaive: Those were probably two of the toughest years I've ever had in my life, to be honest with you. I was getting no work, no appearances, nothing. Every time there was a court date, it was everywhere (in the media). That wasn't much fun, I can assure you of that. The outcome (not guilty) was great and a big relief, but the drinking got worse as time went on, even shortly after the trial. But that's when I decided to go to rehab and get help.
theScore: How are you doing these days with your sobriety?
Vaive: I'm fine. We played golf all summer, and my buddies would go on the patio and order a couple of pitchers. I would sit there and drink my ginger ale. I don't think about it that much anymore at all.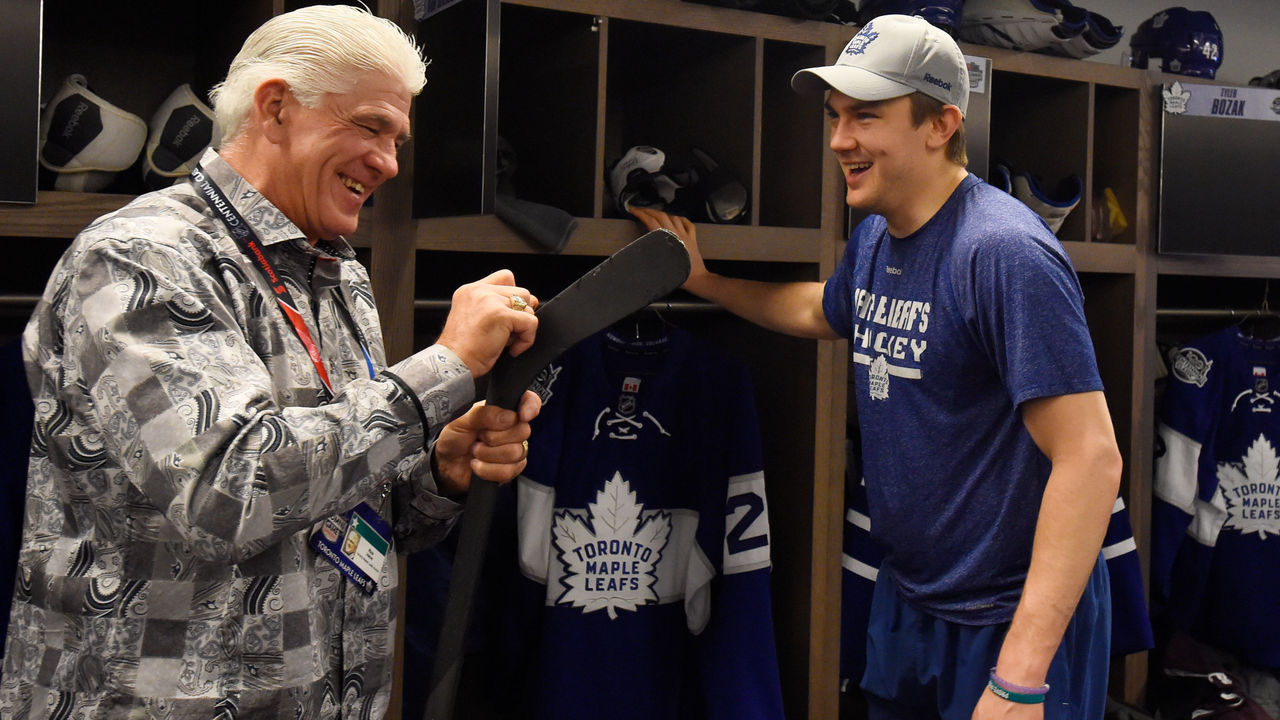 theScore: You played for the Canucks, Leafs, Blackhawks, and Sabres in the 1980s and '90s. Those jerseys you wore are now "vintage" looks, especially the "Flying V" in Vancouver. Which of your NHL jerseys did you enjoy the most?
Vaive: (Sighs) I think the coolest one, with the logo and everything, was probably Chicago. That was a pretty impressive-looking sweater in my mind. For the Leafs, I love the one they wear now. I didn't particularly like ours, the ones we wore in the '80s with the blue all the way down the sleeve, similar to the retro one they've come out with recently. And I didn't like the leaf itself. I like the new leaf, which is very similar to the one from 1967.
theScore: What do you think of the moves Leafs general manager Kyle Dubas has made this offseason? Do the Leafs get over the hump in 2020-21?
Vaive: I sure as heck hope so. (Laughs) I think they're good moves, I do. I say that because these new guys have been through it. Some of them have been to the Stanley Cup Final or semifinals, so their leadership will be very, very important. I still think they're all pretty decent players in the league. Joe Thornton is probably one of the best passers in the league.
At the same time, I think the young group, the top-six forwards and top couple of defensemen, has to start taking control of the situation. The guys they brought in are a little bit older, almost near the end. Yes, they're going to be a big part of it, on and off the ice, but if this team is going to get over the hump, it's going to have to be the core guys. They're not kids anymore. They're not too young. They've all played three, four years in the NHL, and they've probably learned a great deal from the last three or four years.
I fully expect guys like (Auston) Matthews, (Mitch) Marner, (William) Nylander to say, 'OK, we have to get this done.' I think, by now, they know what it takes, and I believe they will take over and get this team over the hump.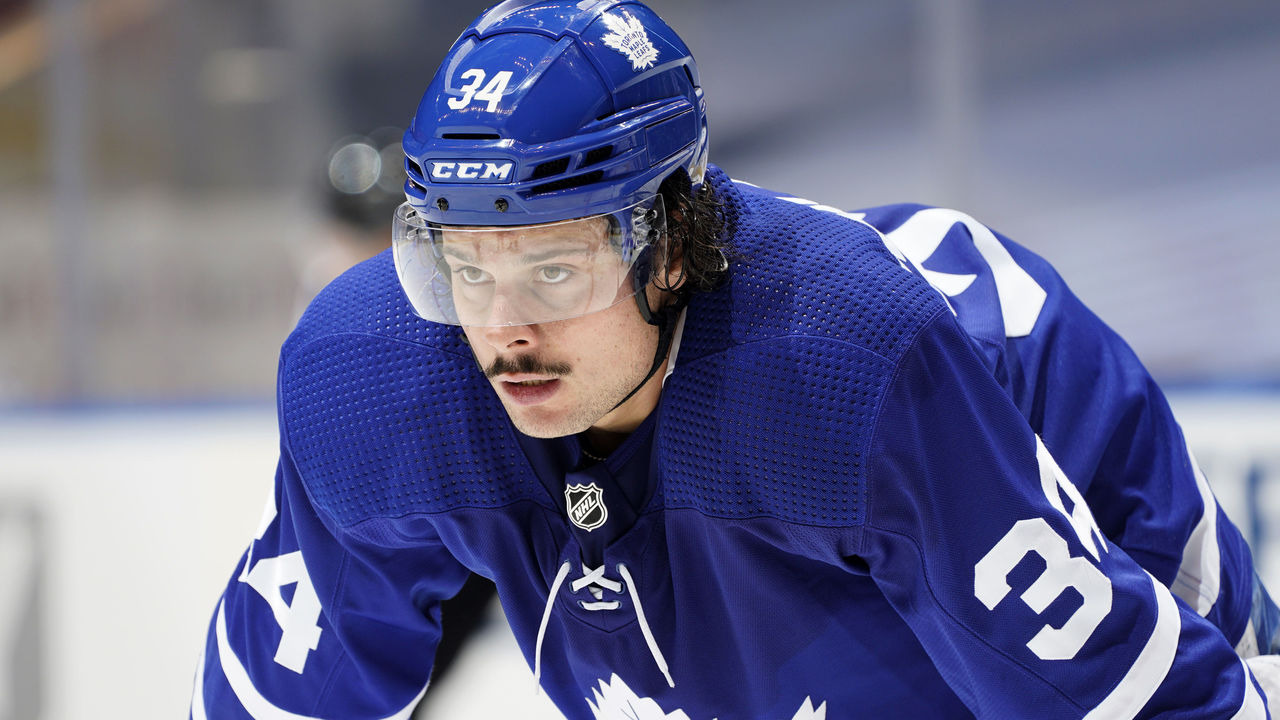 theScore: You've said previously that you'd be happy to see Matthews score 50 and maybe even 55 to break your team record …
Vaive: Well, I didn't say I was happy … (Laughs).
theScore: OK, maybe I'm putting words in your mouth. How would you frame it?
Vaive: No one wants their records to be broken. But, inevitably, they are going to be broken at some point. And Auston was so close last year. He would have scored 50, I'm almost 100% sure of that. Maybe even 54, 55. That opportunity, with 47 goals and 12 games left, was taken away from him. It wasn't taken away from him by injury, which he ran into in his first three or four years. It was a pandemic that took that away from him. I feel bad for him. I would have loved to have been there to watch everything unfold and to see if he could have done it.
theScore: In your mind, what makes Matthews a special scorer?
Vaive: Well, first of all, he's got such an incredible shot. I think his deception, where it looks like he's shooting toward one part of the net and then he changes the angle quickly and puts it somewhere, is special. Besides that, the vision and the ability to read the play is uncanny.
theScore: One final topic: What would it mean to you to have your number 22 retired by the Leafs?
Vaive: It would be a great honor, for starters. I'm at a lot of the games, and I'll look up and see the numbers, and you always think, 'Aw geez, it would be nice to see my number up there …' Yeah, it would be a significant honor. I don't make those decisions, but if it ever happened it would be a wonderful evening and, with my family there and everything, it would be exciting.
theScore: It would essentially be the cherry on top after your career and ambassador work with the team.
Vaive: It would be, but, again, I don't know if it'll happen. If it does, I would cherish it, and it would be a wonderful, wonderful gesture on their part. It would be a heck of an honor.
John Matisz is theScore's national hockey writer.