Penguins GM defends Jack Johnson: 'His contract is not a problem'
Mark Blinch / National Hockey League / Getty
Pittsburgh Penguins general manager Jim Rutherford raised some eyebrows when he signed defenseman Jack Johnson to a five-year contract carrying a $3.25-million cap hit on July 1, 2018. To this day, Rutherford remains adamant it's a good deal for the team.
"His contract is not a problem for us," Rutherford The Athletic's Josh Yohe on Thursday. "His contract isn't going to impact anything that we do in terms of the cap."
Rutherford believes Johnson's critics are too harsh.
"Here's my summary of this situation," the GM said. "Maybe Jack Johnson isn't as good as I think he is. Maybe. But he's not as bad as all of the anti-Jack Johnson people think he is. I'll tell you what he is: He's a solid, third-pairing defenseman if he's playing with the right guy. He's a player that I happen to really like and I think he's a better player than a lot of people want to give him credit for."
Johnson finished fifth among Penguins defensemen in average time on ice during the season, but he played most of his five-on-five minutes with Pittsburgh's top defenseman, Kris Letang.
Here's a look at his isolated offensive impact at five-on-five (red - more shots - is better) from HockeyViz: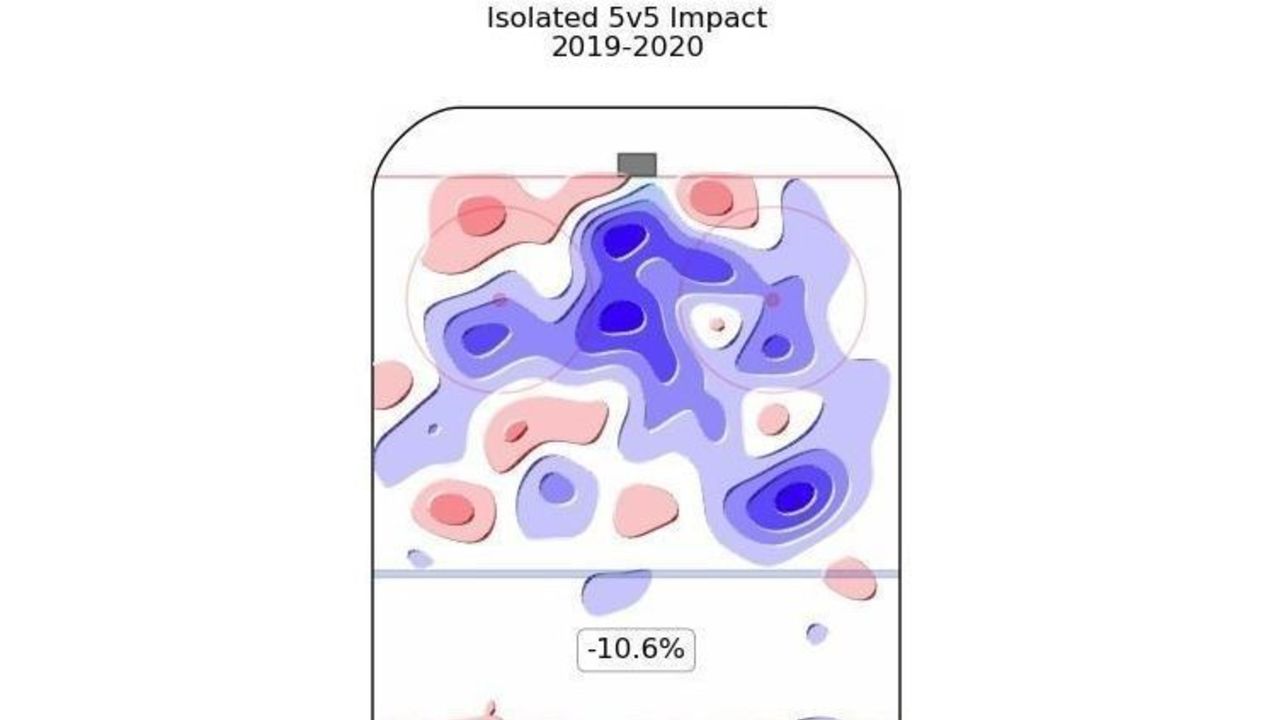 Johnson is not known for his offensive abilities, however. He's supposed to be strong in his own end, but his isolated defensive impact at five-on-five doesn't do him any favors, either (blue - fewer shots - is better):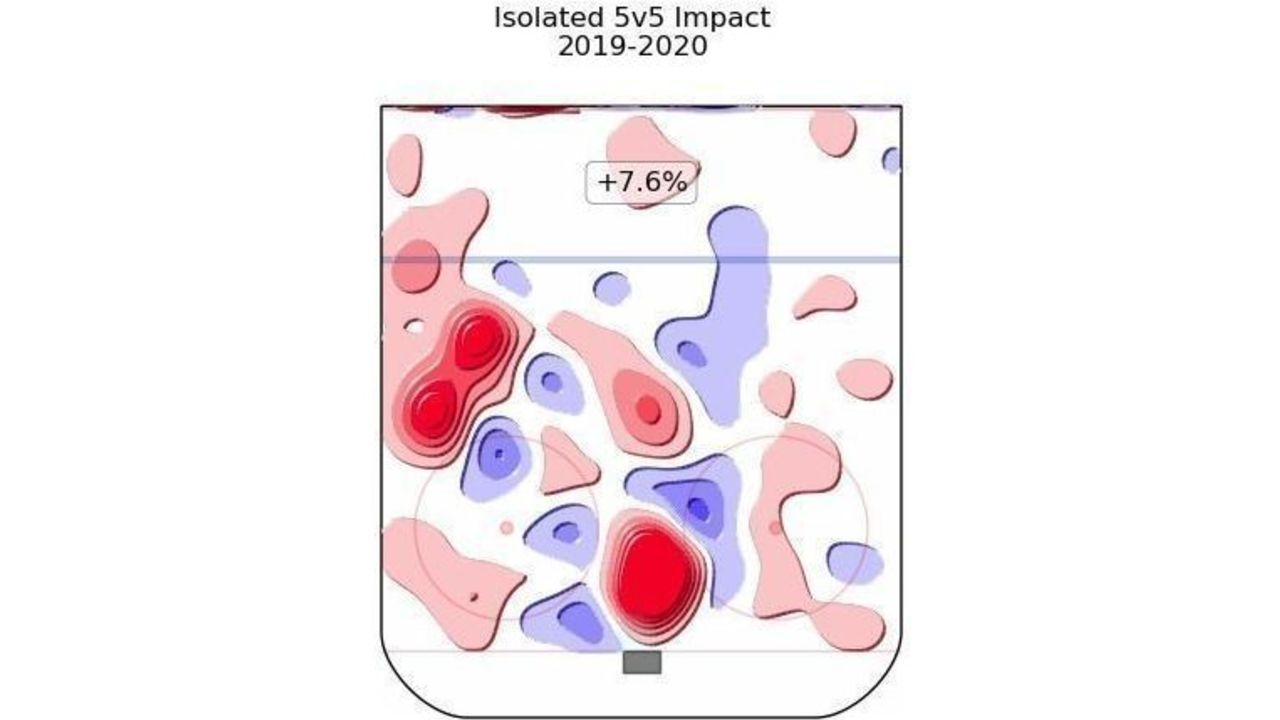 Johnson had a poor showing in the postseason, where he was paired predominately with Justin Schultz. In Pittsburgh's four-game series loss to the Montreal Canadiens, he was on the ice for one goal for and five against, as well as 16 scoring chances for and 21 against, according to Natural Stat Trick.
"I think Jack was pretty good this season," Rutherford said. "He changed up his training regimen before the season started and you could see the difference. He gained half a step. He's one of those guys, he plays a very heavy game. He's very hard to play against down low because he's so big and strong. He's also a very good penalty killer."
Rutherford drafted Johnson third overall in 2005 as GM of the Carolina Hurricanes.
Comments
✕
Penguins GM defends Jack Johnson: 'His contract is not a problem'
  Got something to say? Leave a comment below!