Taking Stock: Questions swirl around Pietrangelo and his next move
Sean M. Haffey / Getty Images
The NHL's indefinite hiatus gives us an opportunity to take stock of the league's most fascinating figures. Previously, we explored Auston Matthews' undeniable goal-scoring prowess, and analyzed the precarious final chapter of Henrik Lundqvist's Hall of Fame career. Alex Pietrangelo is next up.
Alex Pietrangelo was in complete control the last time we saw him in action.
On March 11, hours before the NHL paused the 2019-20 season, Pietrangelo led the St. Louis Blues to a 4-2 victory over the Anaheim Ducks. In 22:37 of ice time, he bagged two goals - the first a one-timed bullet from the point, the second a high flip into a vacant net - and helped the Blues hold a 14-5 advantage in scoring chances.
In other words, Pietrangelo put forth a quintessential Pietrangelo performance in what may ultimately stand as his final game in a St. Louis uniform.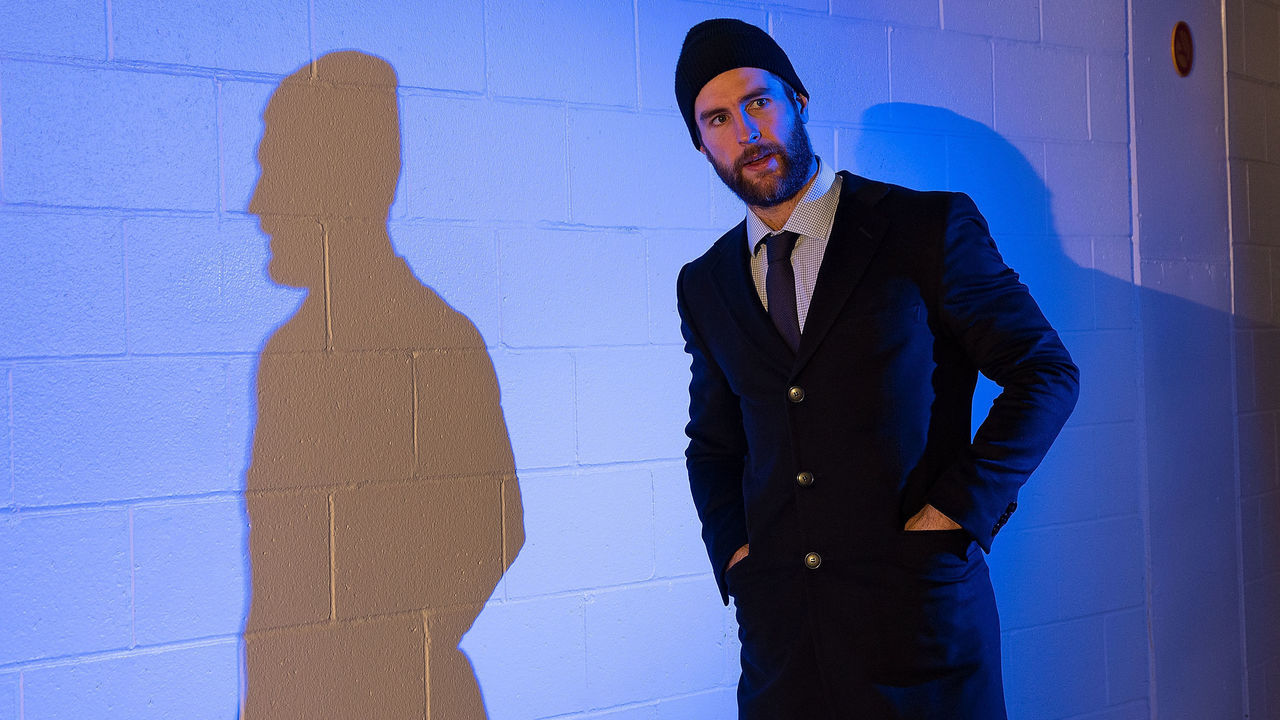 In a perfect world for Blues fans, there is no chance that Pietrangelo leaves the team to test free agency this coming offseason. Drafted fourth overall in 2008 and named captain in 2016, Pietrangelo and his family have become intrinsic to the organization. Last spring, the 30-year-old helped guide the franchise to its first Stanley Cup title. If money and aging curves weren't a factor, the three-zone, all-situations defenseman would likely retire a Blue.
Realistically, though, there's a solid chance Pietrangelo leaves St. Louis. At the moment, the Blues simply don't have the payroll flexibility to accommodate a hefty raise from Pietrangelo's current average annual value of $6.5 million. On the surface, the math for an extension doesn't add up.
With all of that in mind, let's take a look at the Blues' books, what Pietrangelo might command on the open market, and a few potential landing spots for the 12-year pro.
Presuming there's a genuine desire within St. Louis' front office to re-sign Pietrangelo, Doug Armstrong hasn't done himself any favors recently.
Last September, the Blues general manager acquired and immediately inked Justin Faulk to an eight-year, $45.5-million deal. Faulk, a right-handed, top-four defenseman is a rare commodity in today's NHL. In a vacuum, it's a justifiable sequence of events - especially for the GM of the defending Stanley Cup champion, who's determined to leave no stone unturned in the quest to repeat.
However, in the context of the Blues' long-term salary structure, the move made little sense. Also lining up on the right side is Pietrangelo, probably a top-10 defenseman in the entire league, and Colton Parayko, one of the NHL's best shutdown blue-liners. There's only so much money to devote to one position, let alone one half of said position. And what about ice time?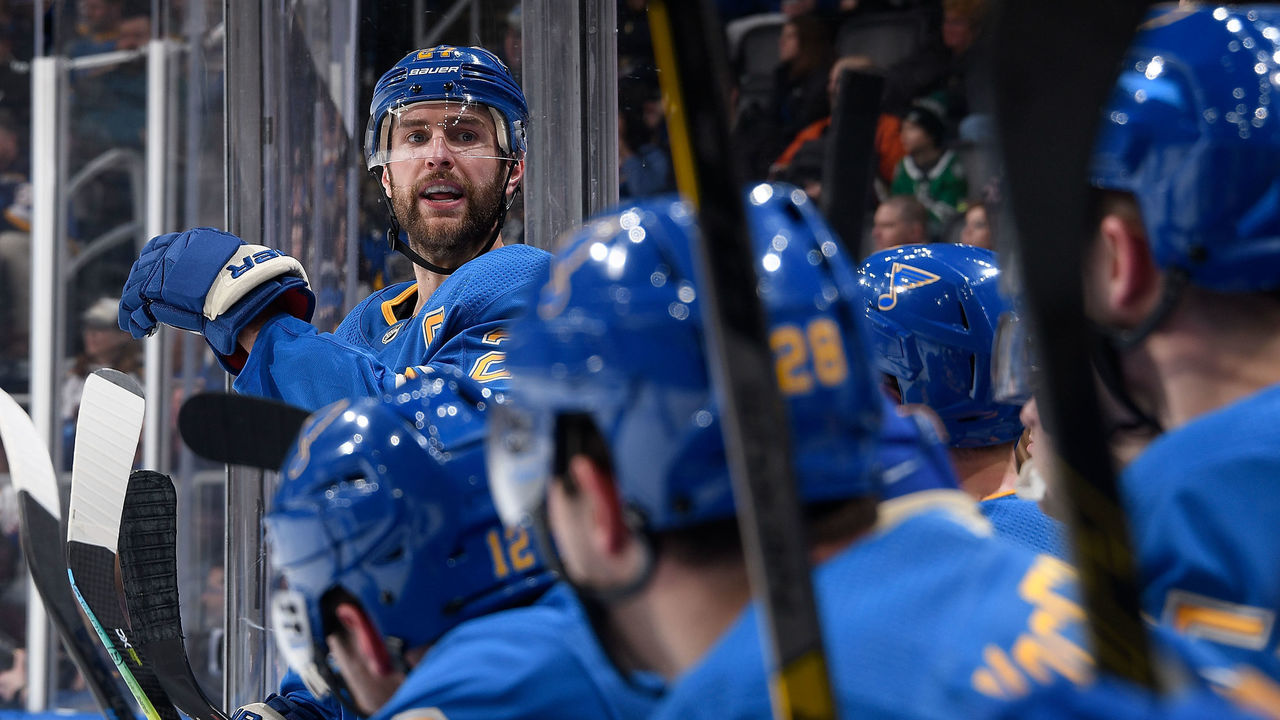 Then, in April, Armstrong signed another pending UFA, Marco Scandella, to a four-year extension worth $3.3 million annually. Between Parayko, Faulk, Scandella, Carl Gunnarsson, and Robert Bortuzzo, St. Louis now has $18.4 million locked in for its 2020-21 blue line. Oh, and Vince Dunn, a 23-year-old lefty who's developed into a nice second-round find for the Blues, is a restricted free agent due for a decent pay bump.
Complicating matters, the 2020-21 salary cap is expected to either stay at $81.5 million or decrease due to the economic impact of the stoppage. That means if Armstrong's original plan was to squeeze Pietrangelo's deal under the new upper limit - projections from the NHL had the pre-pandemic ceiling for next season somewhere between $84 million and $88.2 million - he can't expect to do so anymore.
Now, maybe Armstrong has a trick up his sleeve. Perhaps depth forward Alex Steen ($5.75 million) gets bought out and backup goalie Jake Allen ($4.35 million) gets traded. Then there's a light at the end of the tunnel for keeping Pietrangelo. Mind you, Armstrong must also look ahead to negotiations that will take place a year from now. Jordan Binnington and Jaden Schwartz are set to become UFAs; Robert Thomas and Jordan Kyrou will be RFAs.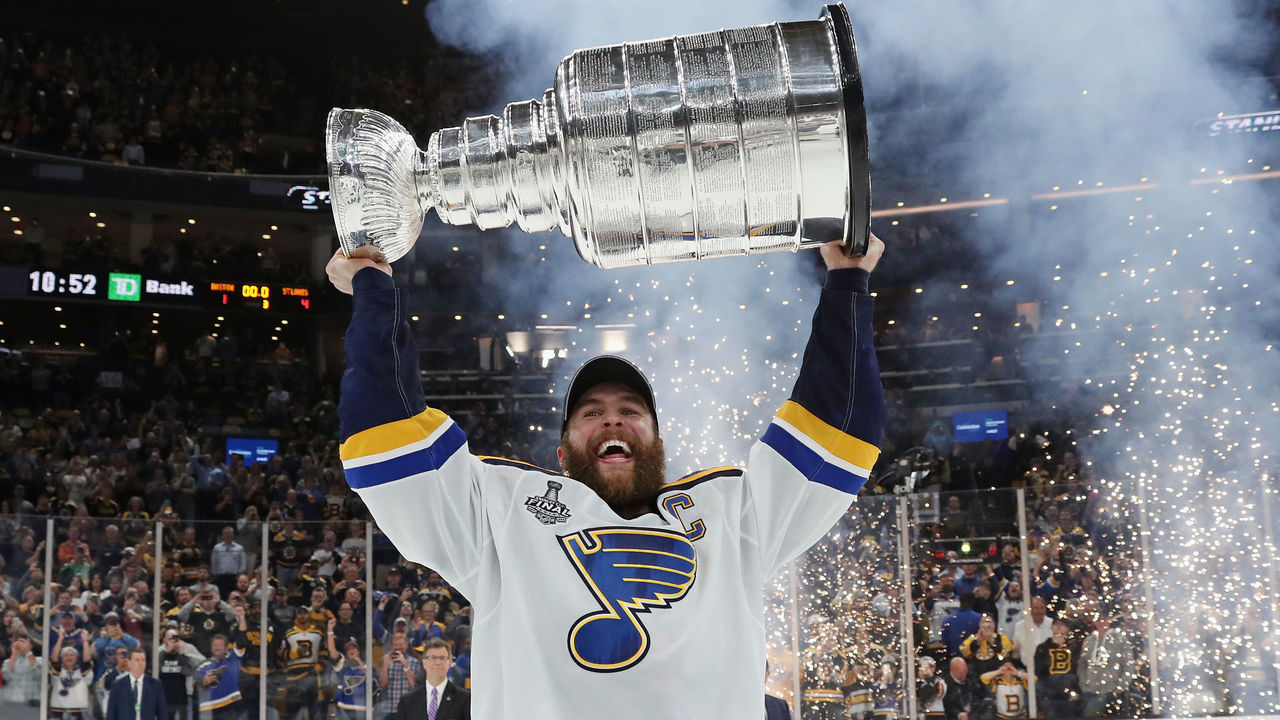 Pietrangelo didn't let his contract status affect his play through 70 games of 2019-20. Before the shutdown, the 6-foot-3, 210-pound veteran of nearly 850 regular-season and playoff contests was on pace for career highs in shots (260), goals (19), and points (60), and his projected assist total (42) was one shy of his previous best. Pietrangelo also continued to post excellent puck-possession numbers while averaging 24 minutes a night, including three minutes on the power play and two on the penalty kill. This year may end up being his third top-five Norris Trophy finish (fourth in 2011-12, fifth in 2013-14).
As for a benchmark, the eight-year, $72.5-million extension Roman Josi signed with the Nashville Predators last October is the strongest comparable from Pietrangelo's perspective. Josi is a year younger and arguably a slightly better player, but a request of eight years at $9 million annually is undeniably fair for Pietrangelo, who will be testing free agency for the first time - and potentially the last.
"I'm going to explore all options. You'd be doing yourself a disservice if you're not sitting back there with your agents and your family laying out everything on the table, thinking about every possibility, that's really what you should be doing," Pietrangelo said in April when The Athletic asked about possibly pursuing a short-term deal given the uncertainly with the cap moving forward.
"When you have a growing family, it's one of those things where if you can put yourself into a position where you're somewhere long term, it's a little bit easier than having to pick up and move potentially every couple of years."
In that same interview, Pietrangelo said his camp and Armstrong shared a common goal: "To try and get something done here."
"He is a 30-year-old pro, he's the captain of our franchise, he's someone I have the utmost respect for. Our goal is to try to get him signed," Armstrong told reporters in February. "I'll address, if he doesn't sign here, what happened at that point. But our focus is to see if we can get him signed."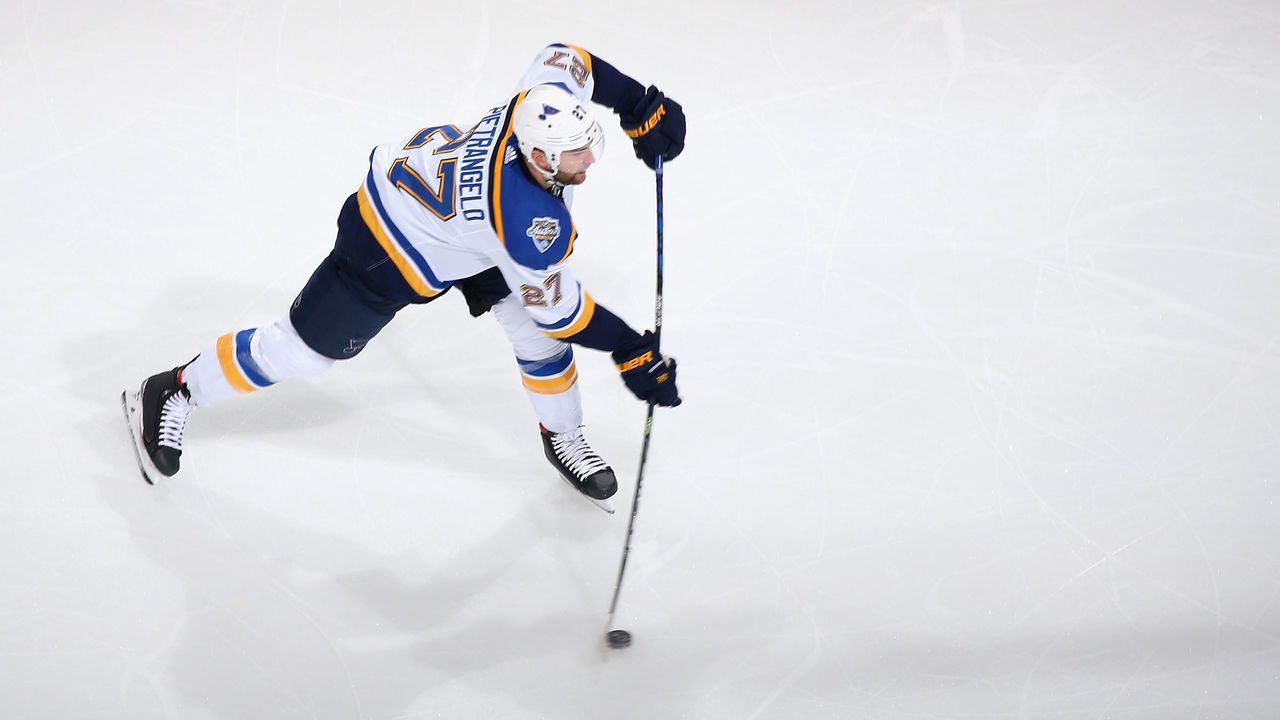 If Pietrangelo reaches free agency, he'll have options. Potential landing spots would include the Toronto Maple Leafs, Vegas Golden Knights, and Winnipeg Jets.
The Leafs, as has been noted ad nauseam, are in dire need of a right-handed defenseman. Pietrangelo, who hails from King City, which is north of Toronto, could return home a la John Tavares. With Tavares, Auston Matthews, and Mitch Marner in the lineup for at least four or five more years, the club has a relatively long runway to contend. The flip side is that Leafs GM Kyle Dubas has already committed half of his budget to a small group of players. Would adding another hefty contract be in his team's best interests? Which role players would the Leafs lose in the process?
Pietrangelo has been linked to Toronto for a while now. The other top-of-mind options - Vegas and Winnipeg - are notable strictly because of the fits. Both teams currently ice strong forwards and goaltending but lack a true stud on the back end. The Golden Knights' best defencemen are Shea Theodore and Nate Schmidt - neither are elite - while the Jets' defense corps drops off considerably after Josh Morrissey, who's better suited as the No. 2 or No. 3 guy on a blue line.
The central question for any club interested in signing Pietrangelo centers around age. Are Pietrangelo's best years behind him? If so, is ponying up for past performance worth it? NHL players tend to peak in their mid-20s, and Pietrangelo has a lot of mileage on his body (though to be fair, he's largely avoided injury). A max-term deal - eight years for St. Louis, seven for every other team - will surely look like an overpayment down the road.
Of course, this is not a discussion unique to Pietrangelo. Every UFA signing in the cap era has carried tangible risk, and the global pandemic has thrown a wrench into the NHL's entire financial structure. Like most things in sports, and in life, right now, Pietrangelo's future is uncertain on many levels.
John Matisz is theScore's national hockey writer
Comments
✕
Taking Stock: Questions swirl around Pietrangelo and his next move
  Got something to say? Leave a comment below!