NHL Power Rankings: 1 player on each team who needs to step up
Patrick Smith / Getty Images Sport / Getty
This is the 10th edition of theScore's NHL Power Rankings for 2019-20. Check back for updated rankings every second Monday during the regular season.
In this edition, we highlight a player on each team who'll need to raise his game for the remainder of the campaign.
1. Washington Capitals (35-13-5)
Previous rank: 1
The Capitals remain the class of the league, but Braden Holtby will have to improve if they want to dominate down the stretch and into the playoffs. The netminder has posted a sub-.900 save percentage on the season, and he's allowed four or more goals in six of his last 10 games.
2. Boston Bruins (31-10-12)
Previous rank: 5
It's been a frustrating campaign for Charlie McAvoy after he signed a three-year extension in September. The young blue-liner still hasn't scored in 2019-20 and is on pace for a career-low 26 points. That output would be especially disappointing considering injuries significantly shortened his two previous seasons.
3. Tampa Bay Lightning (32-15-5)
Previous rank: 4
Ryan McDonagh's underlying numbers are solid thanks in large part to the Lightning rounding into form as a team. However, he's simply not producing on the score sheet, managing only 12 points in 46 games after racking up a career-high 46 points across 82 contests in 2018-19.
4. Pittsburgh Penguins (33-14-5)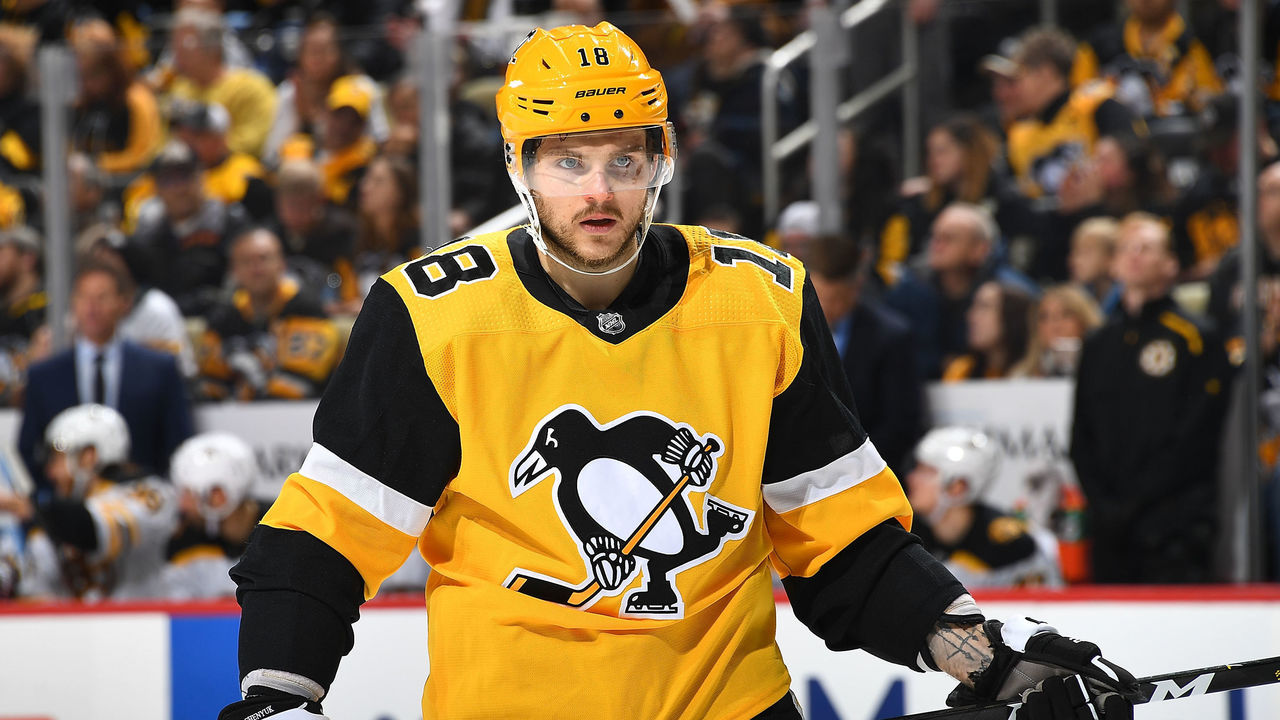 Previous rank: 2
Matt Murray's struggles are well-documented, but as long as Tristan Jarry continues to perform, Alex Galchenyuk will remain the Penguins' primary concern. Much was expected of the forward after he was acquired from the Arizona Coyotes for Phil Kessel, but to label him a disappointment would be an understatement.
5. St. Louis Blues (31-14-8)
Previous rank: 3
Jordan Binnington has been fine this season, but fine isn't good enough for a team aiming to defend a championship. The Blues goaltender has a .911 save percentage in 2019-20, but he's authored a mere .879 mark over his last 10 games, surrendering at least four goals in five of those contests.
6. Vancouver Canucks (30-18-5)
Previous rank: 7
Loui Eriksson still hasn't fully found his game. That hasn't stopped the Canucks from leading the Pacific Division, but the $6-million man was acquired in 2016 to score goals, and while he's shown some life lately, he has to give Vancouver more than the five markers and 10 points he's accumulated in 33 contests so far.
7. Toronto Maple Leafs (28-17-7)
Previous rank: 13
Much like Binnington, Frederik Andersen has underachieved in the crease, as the Maple Leafs' starting netminder has produced a less-than-stellar .910 save percentage in 2019-20. Worse yet, he's at just .893 since the calendar flipped to the new year.
8. New York Islanders (29-15-6)
Previous rank: 8
Jordan Eberle has just eight goals so far this season, although five have come in his last nine games. The Islanders will hope Eberle can build on his recent performances in the second half after the winger signed a five-year, $27.5-million contract in the summer.
9. Columbus Blue Jackets (28-16-9)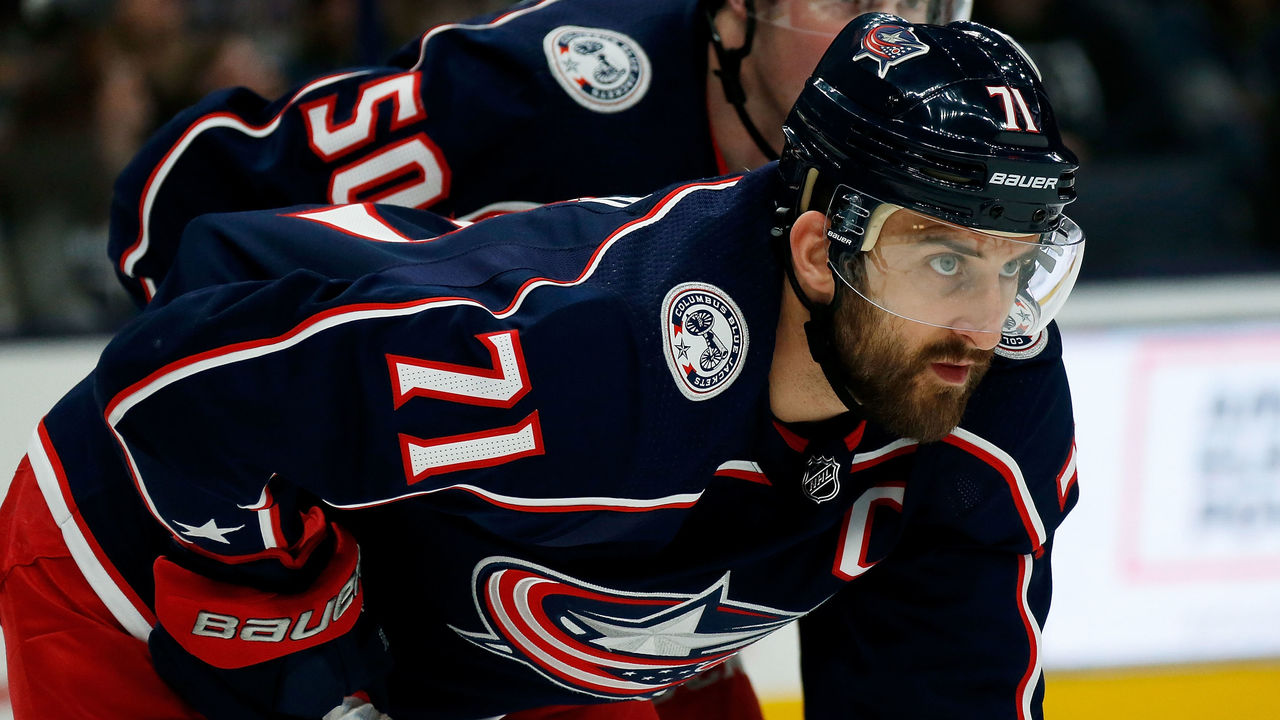 Previous rank: 10
The Blue Jackets have certainly exceeded expectations this season, but Nick Foligno's play has noticeably declined. While he's not typically an elite offensive contributor, the 32-year-old captain has managed only six goals and 22 points in 50 contests, including just two markers and nine points in his last 25 appearances.
10. Colorado Avalanche (28-16-6)
Previous rank: 9
Gabriel Landeskog missed 16 games with an injury earlier this season, so matching his career-high output of 34 goals and 75 points from 2018-19 was always unlikely. However, at his current rate of production - despite showing some life recently - he'd produce only 53 points over 82 contests in 2019-20.
11. Philadelphia Flyers (28-17-7)
Previous rank: 18
Claude Giroux's output dropped to 85 points in 2018-19 after his career-best 34-goal, 102-point explosion two seasons ago, but it's taken a nosedive in 2019-20. The Flyers captain hasn't scored in 11 games and has buried only one goal since the calendar flipped to 2020. He's on pace for just 55 points.
12. Dallas Stars (29-18-4)
Previous rank: 6
One could argue nearly every player outside of the Stars' crease needs to pick his game up, but perhaps no one is more guilty than $78-million pivot Tyler Seguin. The 28-year-old hasn't found the net in 12 games, and with 37 points on the season, he sits tied for 77th in league scoring.
13. Edmonton Oilers (28-18-6)
Previous rank: 14
Nobody expects Alex Chiasson to light the league on fire, but the Oilers are in dire need of depth scoring down the stretch. Chiasson has seen reduced ice time compared to his 22-goal campaign in 2018-19, but the winger is still averaging around two minutes on the power play per game and has the offensive tools to make a difference.
14. Florida Panthers (28-17-5)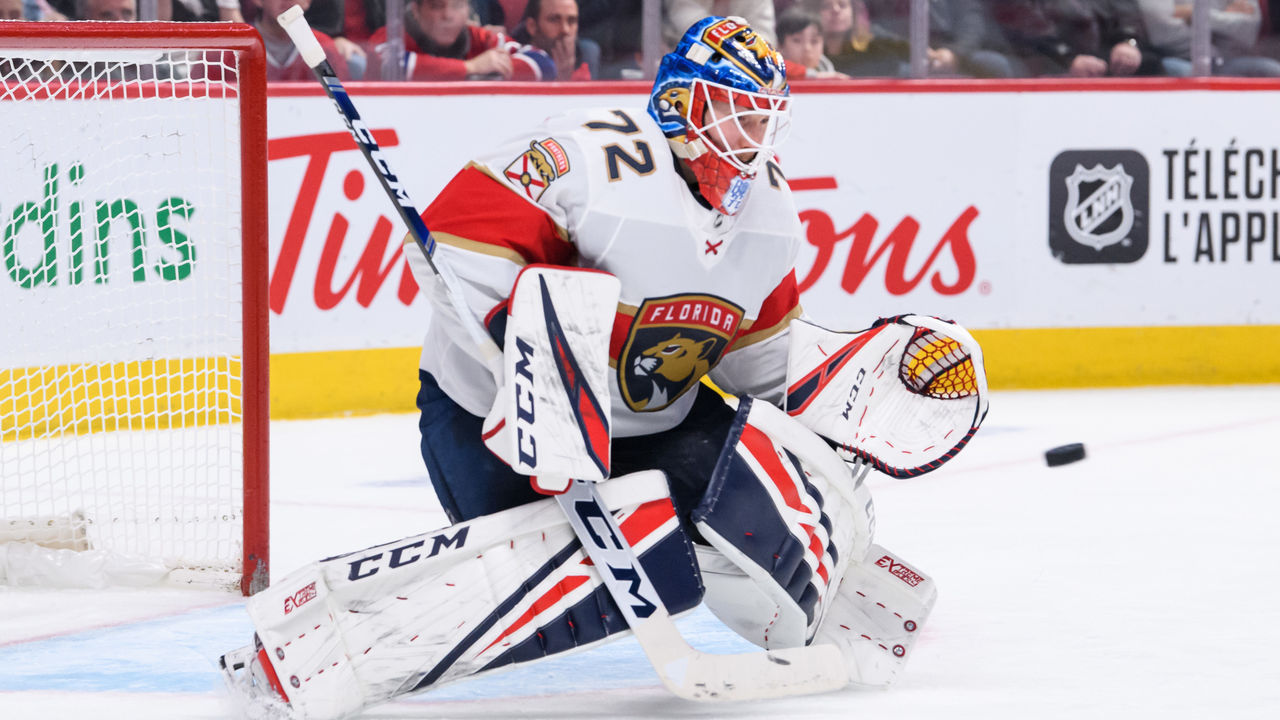 Previous rank: 12
Imagine how difficult it would be to beat the Panthers if Sergei Bobrovsky was playing remotely close to his potential. It hasn't quite panned out for the goalie midway through his first season in Sunrise, and for the Panthers to make any serious noise down the stretch, he'll need to get his game on track.
15. Vegas Golden Knights (27-20-7)
Previous rank: 16
Alex Tuch has yet to return to form after missing the first 17 games of the season to injury. With just seven goals through 39 contests, the 6-foot-4 winger must find his rhythm and become the dynamic talent the Golden Knights know him to be.
16. Carolina Hurricanes (30-19-3)
Previous rank: 11
Jake Gardiner hasn't lived up to the four-year, $16.2-million deal he inked with the Hurricanes last summer. The offensive defenseman has only 13 points through 51 games and is a team-worst minus-20. With the long-term absence of Dougie Hamilton, Carolina will need Gardiner to be what they paid him to be.
17. Calgary Flames (27-20-6)
Previous rank: 17
The Flames are desperate for Johnny Gaudreau to get back to his dominant self. Calgary has dropped four of its last six outings, and Gaudreau has contributed just three assists over those games. The 26-year-old has shown flashes of promise, but the consistency just hasn't been there this season.
18. Chicago Blackhawks (25-21-6)
Previous rank: 19
It's hard to believe Alex DeBrincat has only 12 goals through 52 games after netting 41 last season. With the Blackhawks back in the playoff picture, now is the time for the talented winger to rediscover his scoring touch.
19. Arizona Coyotes (26-21-7)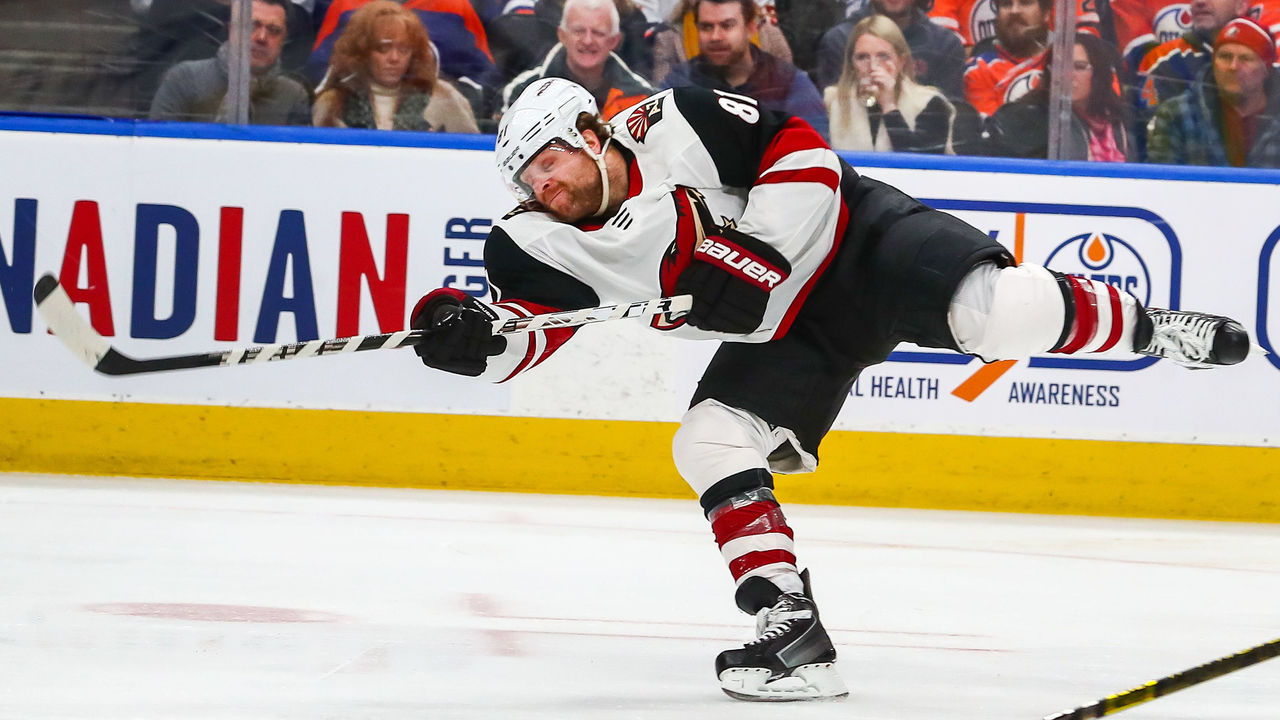 Previous rank: 15
Has anyone seen Phil Kessel? The Coyotes' marquee offseason addition has just one point in his last five games and two goals over his previous 12 as the club continues to slide. The Coyotes appear to be all-in this season after acquiring Taylor Hall, and they'll need Kessel to step up and deliver down the stretch to avoid disaster.
20. Winnipeg Jets (26-23-4)
Previous rank: 20
The Jets' glaring hole on the back end is catching up to them. It's tough to single out one player, so we're going to cheat and say the entire blue line has to improve if the club wants to remain in the playoff race. Winnipeg is allowing the most high-danger scoring chances against per 60 minutes at five-on-five.
21. Nashville Predators (24-20-7)
Previous rank: 23
Unfortunately for the Predators, there are many players to choose from. Ryan Johansen, Matt Duchene, and Kyle Turris have all drastically underachieved up front. However, the player most capable of sparking a miraculous second-half turnaround is goaltender Pekka Rinne, who is currently posting a career-worst .898 save percentage.
22. New York Rangers (25-21-4)
Previous rank: 21
It's hard to ask for a lot from a teenager at the NHL level, but 18-year-old Kaapo Kakko has been a major disappointment in his rookie season, tallying just 16 points in 46 games. A strong finish would give the 2019 No. 2 pick some much-needed confidence going into the summer.
23. Montreal Canadiens (24-23-7)
Previous rank: 26
Jesperi Kotkaniemi would've been an easy answer for the Canadiens, but the 19-year-old sophomore was sent down to the AHL on Saturday. Another youngster Montreal was counting on, Ryan Poehling, has struggled in his rookie campaign. Poehling scored a hat trick in his NHL debut last season but has managed just one goal in 25 games this year.
24. Buffalo Sabres (23-22-7)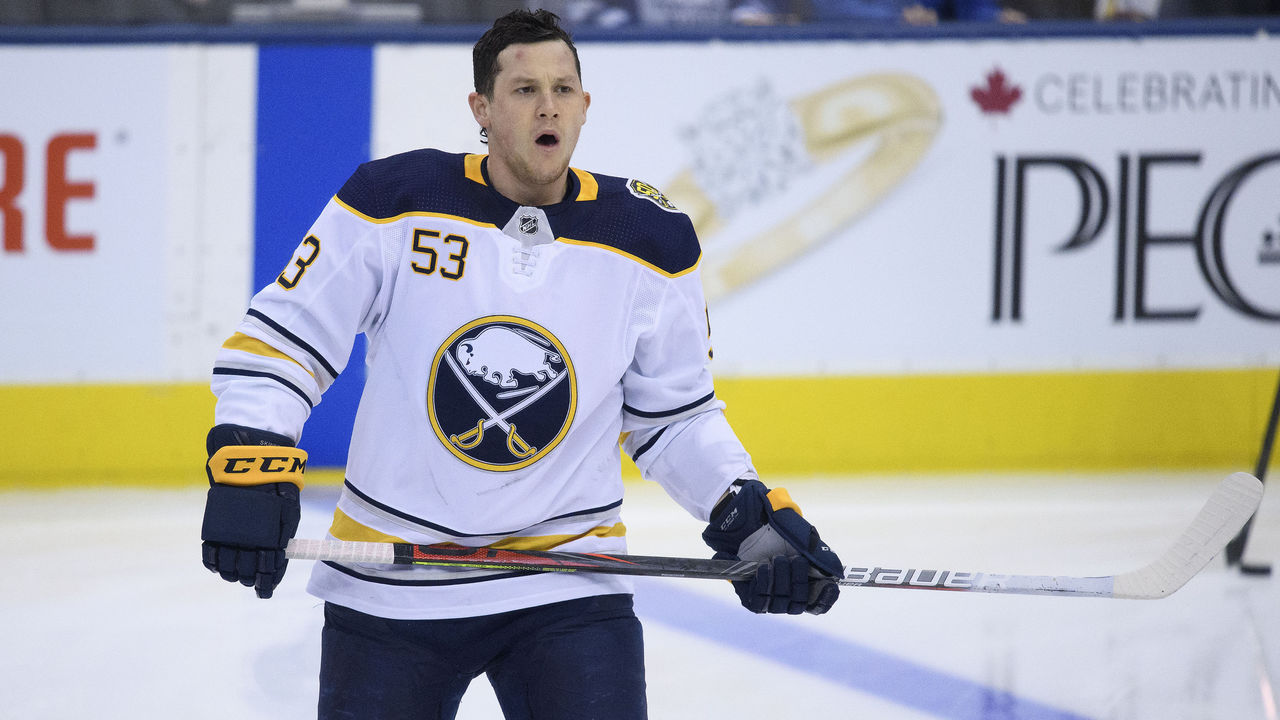 Previous rank: 22
The Sabres are rife with underachievers, but none have disappointed more than Jeff Skinner. He turned a 40-goal 2018-19 season into an eight-year, $72-million contract but has just 11 goals to show for this year.
25. Minnesota Wild (23-22-6)
Previous rank: 25
Matt Dumba must find a way to boost his 2.4 shooting percentage and start finding the net. The talented defenseman showed he can fill the score sheet with 14 goals and 50 points two seasons ago, but Dumba has struggled to return to form after an injury-shortened 2018-19.
26. Anaheim Ducks (21-26-5)
Previous rank: 29
John Gibson was considered one of the league's top goalies entering the 2019-20 campaign. However, he owns a very pedestrian .904 save percentage and his goals saved above average sits at minus-6.
27. San Jose Sharks (22-27-4)
Previous rank: 24
San Jose's season is already a wash, but a big second half from Kevin Labanc would be a positive development moving forward. He's on pace for 16 fewer points than he totaled last year despite seeing a two-minute increase in his average ice time.
28. Ottawa Senators (18-24-10)
Previous rank: 30
The Senators were hoping to see some growth out of 2015 first-round selection Colin White in his second full NHL campaign. White is on pace for just 25 points this season, which would be a 16-point drop-off from one year ago. The 23-year-old needs to step up and prove he's worth the six-year, $28.5-million deal he signed over the summer.
29. New Jersey Devils (18-24-9)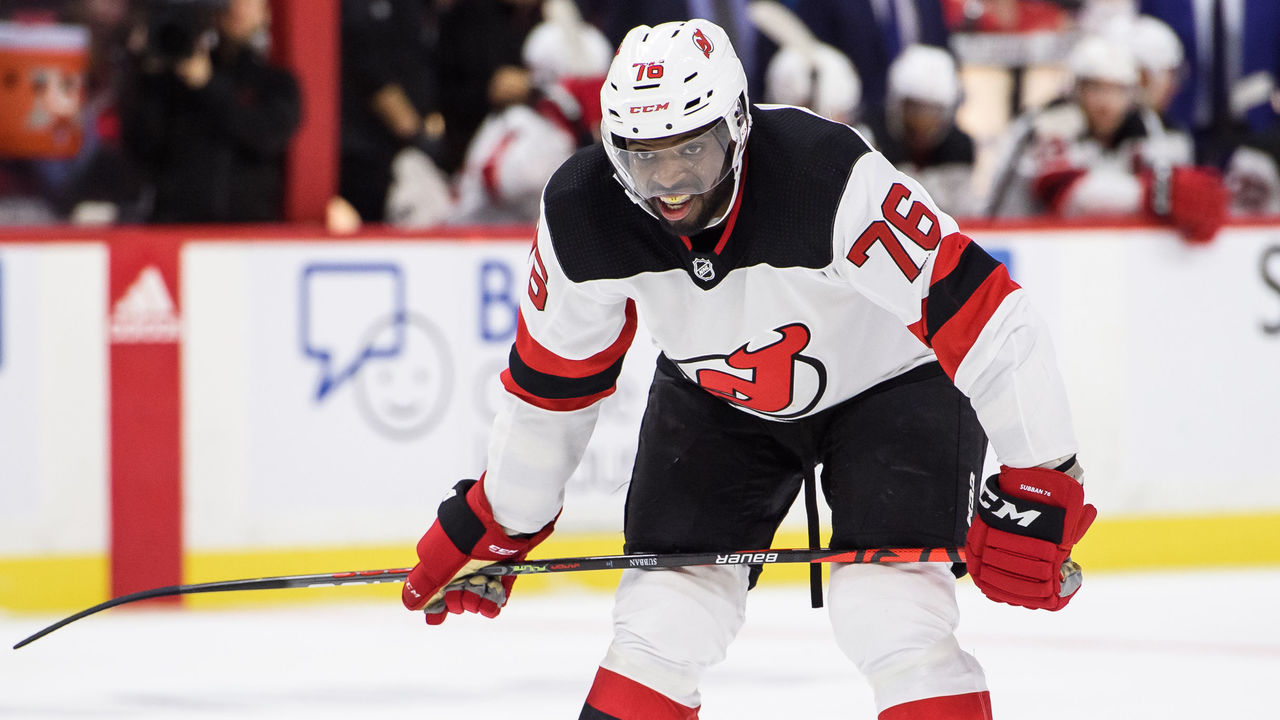 Previous rank: 27
P.K. Subban was brought into New Jersey to lead the defense corps, but he's on pace for a career-low 18 points despite being the league's third-highest paid blue-liner.
30. Los Angeles Kings (19-29-5)
Previous rank: 28
Jonathan Quick is struggling for a second straight season, but strong play down the stretch could potentially make the Kings goaltender tradeable this summer.
31. Detroit Red Wings (12-37-4)
Previous rank: 31
With a record this bad, everyone needs to step up but perhaps none more so than Andreas Athanasiou. The speedster has just five goals in 36 games after potting 30 a year ago.
(Analytics source: Natural Stat Trick)
Comments
✕
NHL Power Rankings: 1 player on each team who needs to step up
  Got something to say? Leave a comment below!