NHL Power Rankings: Handing out midseason superlatives
Dave Reginek / National Hockey League / Getty
This is the ninth edition of theScore's NHL Power Rankings for 2019-20. Check back for updated rankings every second Monday during the regular season.
In this edition, we hand out midseason superlatives to each team.
1. Washington Capitals (33-11-5)
Previous rank: 1
Alex Ovechkin, most likely to shatter goal-scoring records
After a somewhat pedestrian first half of the season for the perennial goal-scorer, Ovechkin has turned on the jets in the new year. With eight goals in his last three games, including back-to-back hat tricks, the 34-year-old passed Mario Lemieux and is now tied with Steve Yzerman on the all-time goals list. He's now aiming for Mark Messier, who is just two goals ahead of him.
2. Pittsburgh Penguins (31-13-5)
Previous rank: 2
Most resilient
The Penguins have been cursed with terrible injury luck all season yet have managed to build a comfortable cushion in the Metropolitan. With Sidney Crosby now back in the fold, look out.
3. St. Louis Blues (30-11-8)
Previous rank: 3
Most likely to be used as a measuring stick
Thanks to the Blues' worst-to-first championship triumph last season, they've given bad teams a glimmer of hope that miracles do indeed happen in this parity-filled league. Sorry to break it to you, but St. Louis' story was one of a kind.
4. Tampa Bay Lightning (29-15-4)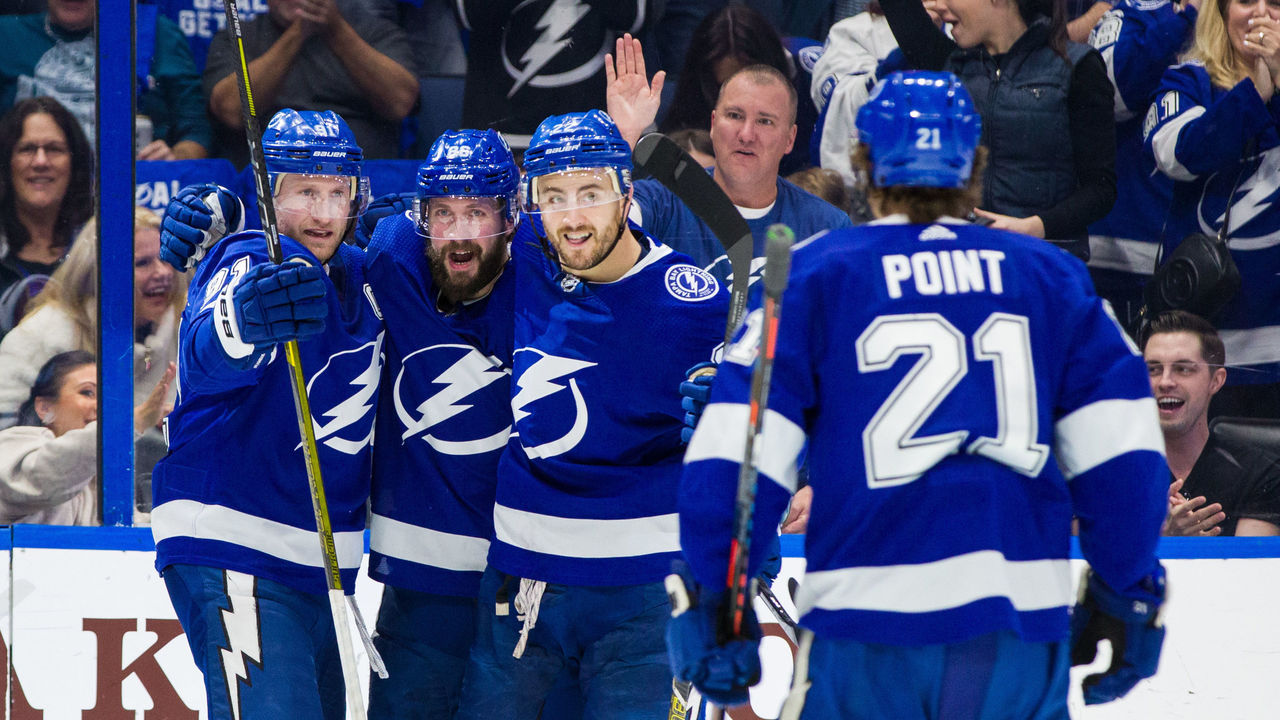 Previous rank: 7
Most likely to make you regret your early season takes
The Lightning kicked off the season in rather uninspiring fashion. Tabbed as an early Stanley Cup favorite, they put together a mediocre 17-13-4 record through Dec. 21. They weren't playing at the same level as they were last year in their historically great season, and many began to write them off as Cup contenders. Since then, they have gone 12-2-0 and now sit in fifth in the league's overall standings.
5. Boston Bruins (28-10-12)
Previous rank: 4
Most likely to win the game in regulation
The Bruins love to get things done in 60 minutes. Of their 28 wins this season, 25 have come in regulation. Boston leads the league by a large margin with 12 losses in overtime or shootouts.
6. Dallas Stars (27-17-4)
Previous rank: 11
Most likely to shut the door
Between Ben Bishop and Anton Khudobin, the stingy Stars own the league's best five-on-five save percentage at .933.
7. Vancouver Canucks (27-18-4)
Previous rank: 10
J.T. Miller, most likely to make his old team jealous
The Lightning inked Miller to a five-year, $26.25-million contract in 2018. Just one year into the deal, they decided to trade him to the Canucks for a third-round pick and a conditional first. While the return was decent, Miller is in the midst of the best season of his career and is one of the main reasons the Canucks are in the playoff hunt.
8. New York Islanders (28-15-5)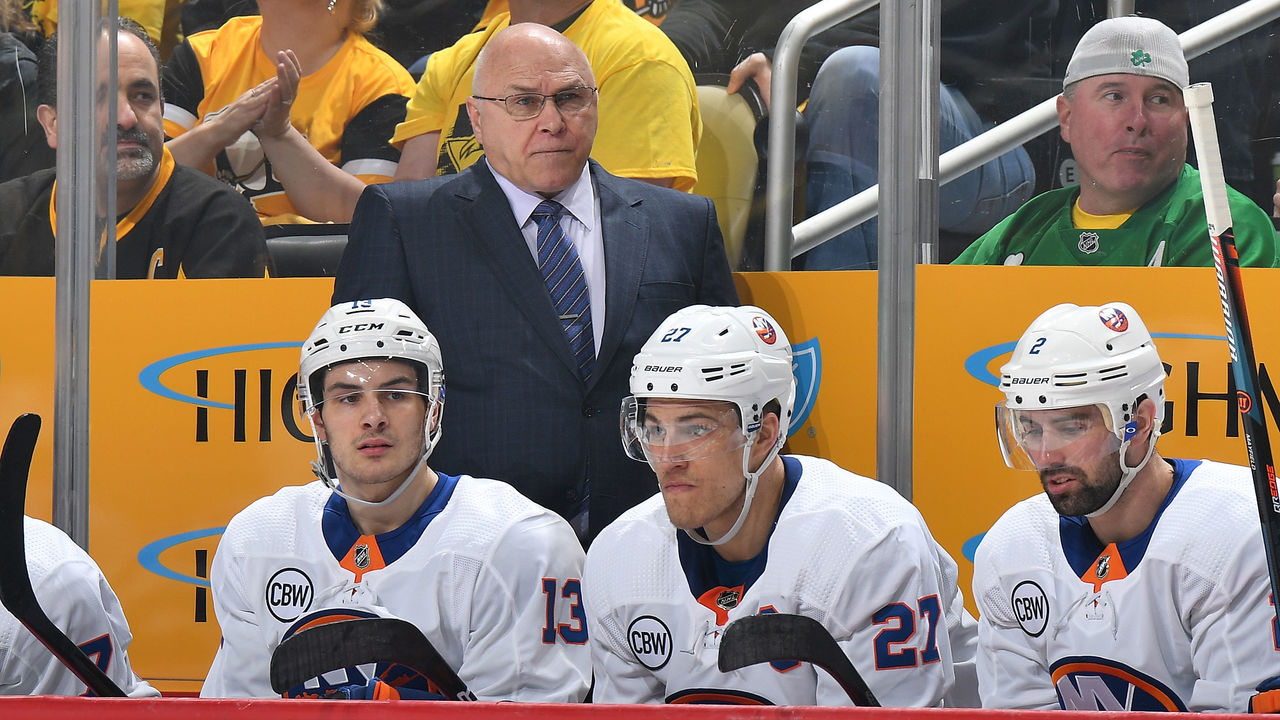 Previous rank: 8
Most defensively defensive
The Islanders' M.O. under Barry Trotz continues to be goal prevention over goal production, and it's got the club on track to qualify for the postseason for the second consecutive year.
9. Colorado Avalanche (27-15-6)
Previous rank: 9
Nathan MacKinnon, most likely to put the team on his back
When the injury bug hit Colorado and took both of his linemates, MacKinnon was there to help weather the storm. The 24-year-old has failed to get on the scoresheet in just nine games this season and is a massive reason the Avalanche have been able to maintain their spot atop the league's standings.
10. Columbus Blue Jackets (26-16-8)
Previous rank: 18
Elvis Merzlikins, most likely to send opposing teams to Heartbreak Hotel
When Joonas Korpisalo went down with a long-term injury in late December, rookie goalie Merzlikins stepped into the starter's role after a shaky start to the season. With eight wins in 10 starts since Dec. 31, Merzlikins has earned three shutouts in his last four games.
11. Carolina Hurricanes (28-18-3)
Previous rank: 12
Most loyal
The Hurricanes welcoming former captain Justin Williams back into the lineup 49 games into their season shows this group isn't a Bunch of Jerks after all.
12. Florida Panthers (26-16-5)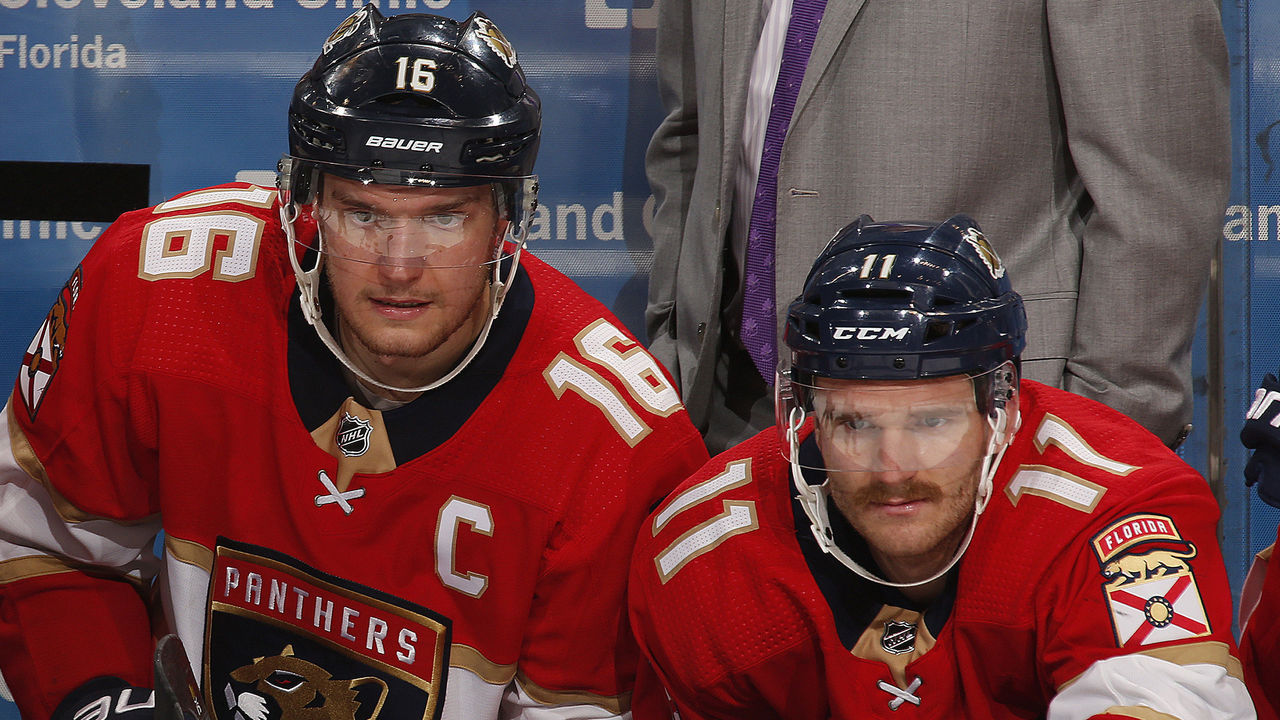 Previous rank: 14
Most underappreciated
Florida has good odds to make the playoffs, two legitimate game-changing superstars in Aleksander Barkov and Jonathan Huberdeau, and a world class coach, yet ranks 29th in average home attendance this season.
13. Toronto Maple Leafs (25-17-7)
Previous rank: 5
Most head-scratching contender
The inconsistent Maple Leafs have the ability to score or give up six-to-eight goals every single night. Through 49 games this season, Toronto ranks first in goals for and 29th in goals against.
14. Edmonton Oilers (26-18-5)
Previous rank: 16
Most likely to convert with the man-advantage
It should come as no surprise the Oilers' power play leads the league with a 29.7% conversion rate. With the league's top two scorers in Connor McDavid and Leon Draisaitl patrolling the ice with extra space, it's nearly impossible to keep them from finding the back of the net.
15. Arizona Coyotes (26-20-5)
Previous rank: 13
Most determined
The Coyotes own the leagues second-longest active playoff drought, but they've made a concerted effort this year to change that. After severely lacking offensive talent, general manager John Chayka went out and acquired Phil Kessel and Taylor Hall - it just might pay off.
16. Vegas Golden Knights (25-19-7)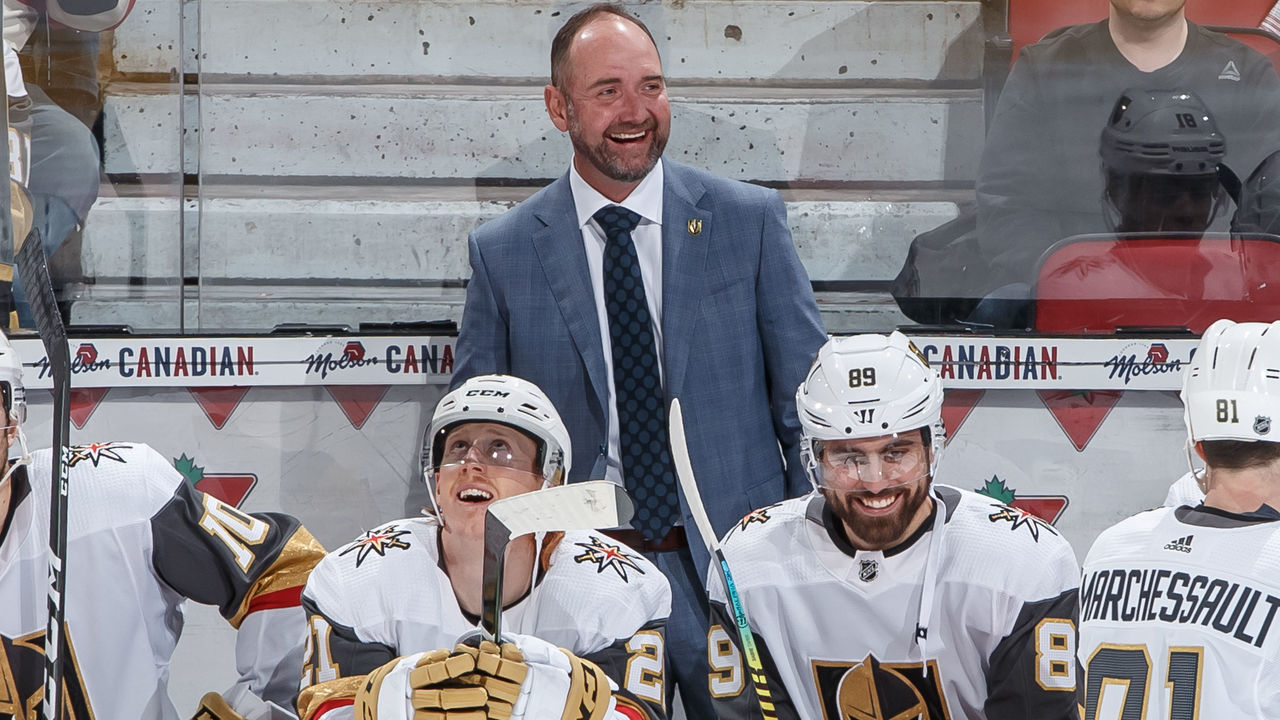 Previous rank: 6
Biggest risk-takers
This superlative works quite well given where the team resides, but the Golden Knights' shocking dismissal of head coach Gerrard Gallant shows the organization is willing to do whatever they think is necessary to win.
17. Calgary Flames (26-19-5)
Previous rank: 19
Matthew Tkachuk, most likely to make your favorite team extremely mad
Tkachuk has done a great job of rustling his opponent's feathers this season, and he'll continue to do it as long as it works. After drawing a penalty from Zack Kassian which also ended up earning him a two-game suspension, the Flames scored on the ensuing power play and won the game. When Tkachuk is on the ice, chances are he's going to do something to get his opponents riled up.
18. Philadelphia Flyers (26-17-6)
Previous rank: 15
Worst travelers
The Flyers are in the thick of the Eastern Conference playoff race, but one wonders where the club would be if their road record (10-13-2) was anything close to their record at Wells Fargo Center (16-4-4).
19. Chicago Blackhawks (24-20-6)
Previous rank: 25
Most experienced
The Blackhawks have surged into the playoff picture, and have done so largely on the backs of their two most experienced players. Patrick Kane is on pace for another 100-point season, while captain Jonathan Toews has notched 30 points in 24 games since Dec. 1.
20. Winnipeg Jets (25-20-4)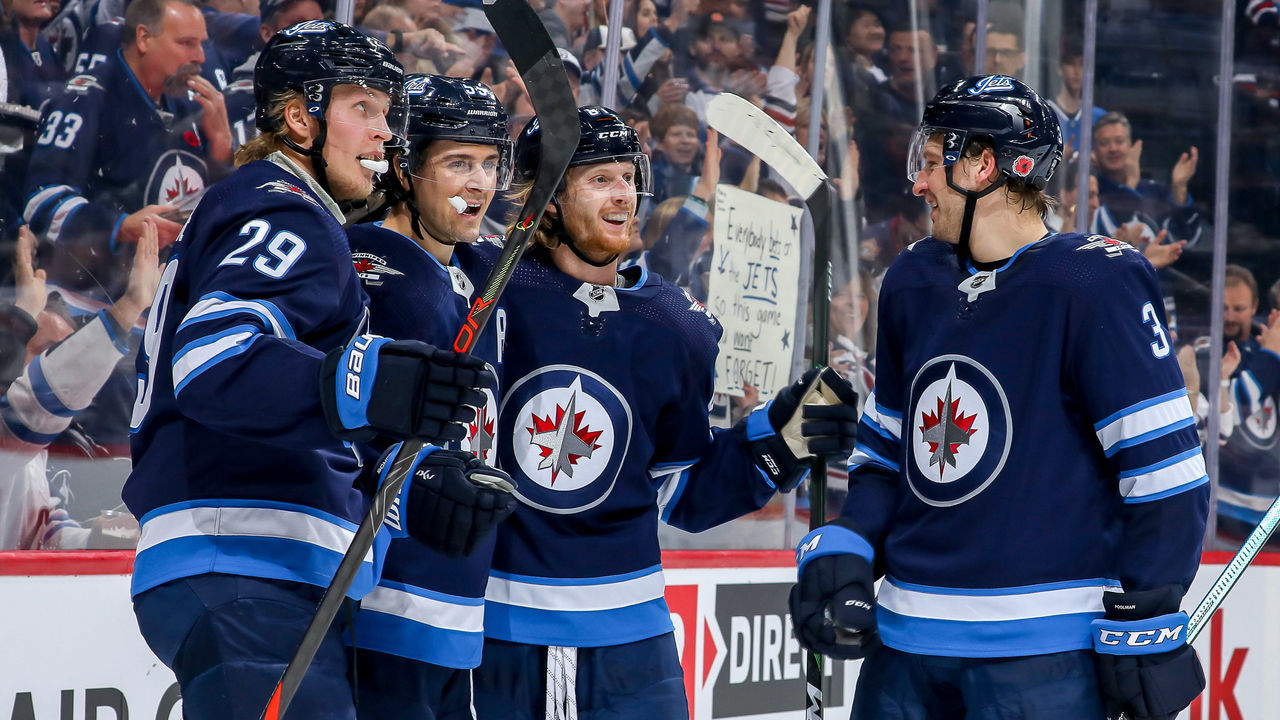 Previous rank: 17
Most likely to exceed expectations
Winnipeg has four skaters with at least 40 points and ranks middle of the pack in overall goals for, but in terms of expected goals at five-on-five, the Jets come in dead last at an ugly 42.8%.
21. New York Rangers (23-20-4)
Previous rank: 23
Most likely to make other teams envious
The Rangers are currently rostering three high-quality goalies, and while their situation can create some lineup headaches, having that kind of depth in the crease is a luxury many teams wish they could have.
22. Buffalo Sabres (22-20-7)
Previous rank: 22
Most likely to get your coach fired
After a hot start to the season, the Sabres have cooled down quite a bit. With just 13 wins since Oct. 25, they seem to have a knack for pushing teams over the edge. Of the seven coaches who have been relieved of their duties this season, three of them were fired after their team lost to Buffalo, according to The Athletic's Scott Wheeler. Coaches on the hot seat, beware of the Sabres moving forward.
23. Nashville Predators (22-18-7)
Previous rank: 21
Most disappointing
The Predators have been a perennial cup contender in recent years yet currently sit seven points back in their own division after a big summer splash saw them land Matt Duchene. Nashville's coaching change hasn't yielded a spark yet either, as the club is just 3-3 so far under John Hynes.
24. San Jose Sharks (21-25-4)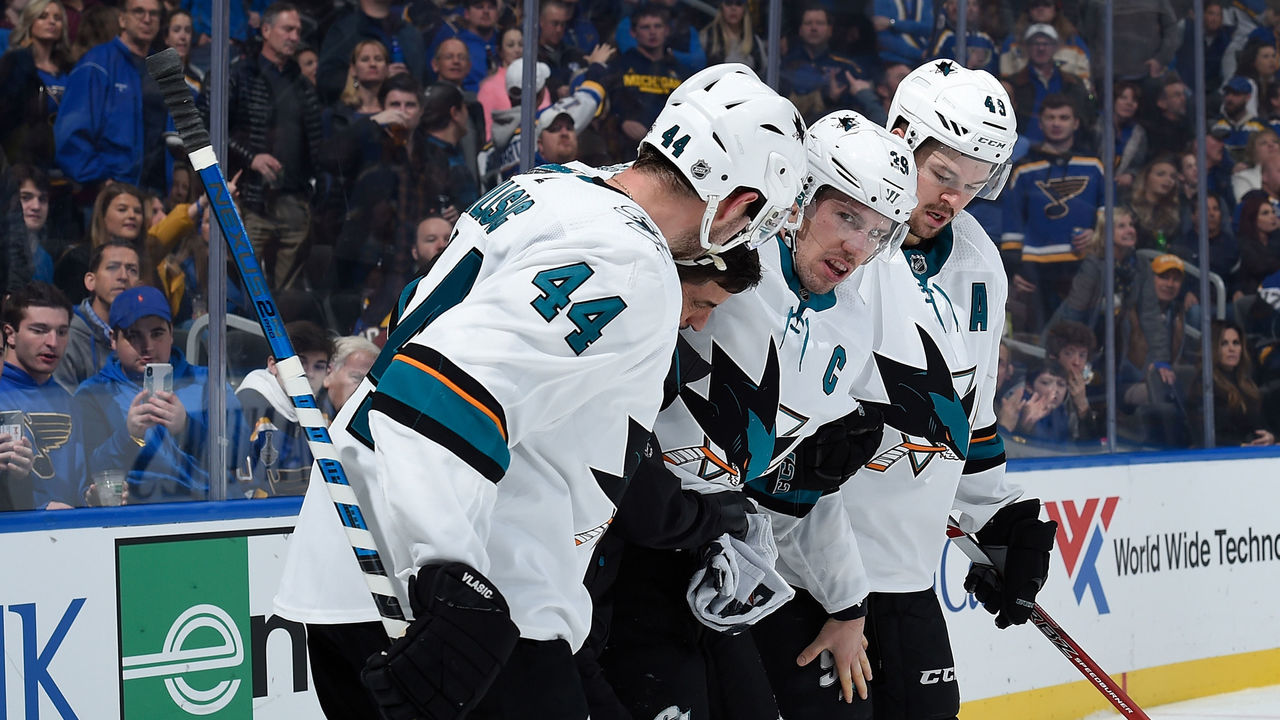 Previous rank: 26
Most fearful of the future
The Sharks' aging core is cause for concern in the long term, and things aren't any better in the immediate future either. The first-round pick they owe the Senators from the Erik Karlsson trade is going to be way higher than expected.
25. Minnesota Wild (22-20-6)
Previous rank: 20
Most stuck in the past
The Wild's top three scorers this season are Eric Staal, Ryan Suter, and Zach Parise. Unbelievably, you just read that sentence in 2020, not 2010.
26. Montreal Canadiens (22-21-7)
Previous rank: 24
Carey Price, most likely to make you question his elite talent
After taking the league by storm and winning the Hart, Vezina, and Ted Lindsay Trophies in 2014-15, Price hasn't been able to return to that consistent form since. This season has been a bit of a struggle, as he sports a .908 save percentage and 2.84 goals-against average. He's gone through stretches this year where he's flashed his brilliance, though. In his last four games, Price has allowed six goals on 148 shots, rattling off four straight victories.
27. New Jersey Devils (17-24-7)
Previous rank: 27
Most likely to pull their goalie before the third period
The Devils have had their fair share of goaltending woes this season. With a team total save percentage of .894, they've allowed four goals or more in 26 games this season. They've let in a whopping seven goals on four separate occasions and have surrendered six goals in four different games as well.
28. Los Angeles Kings (18-27-5)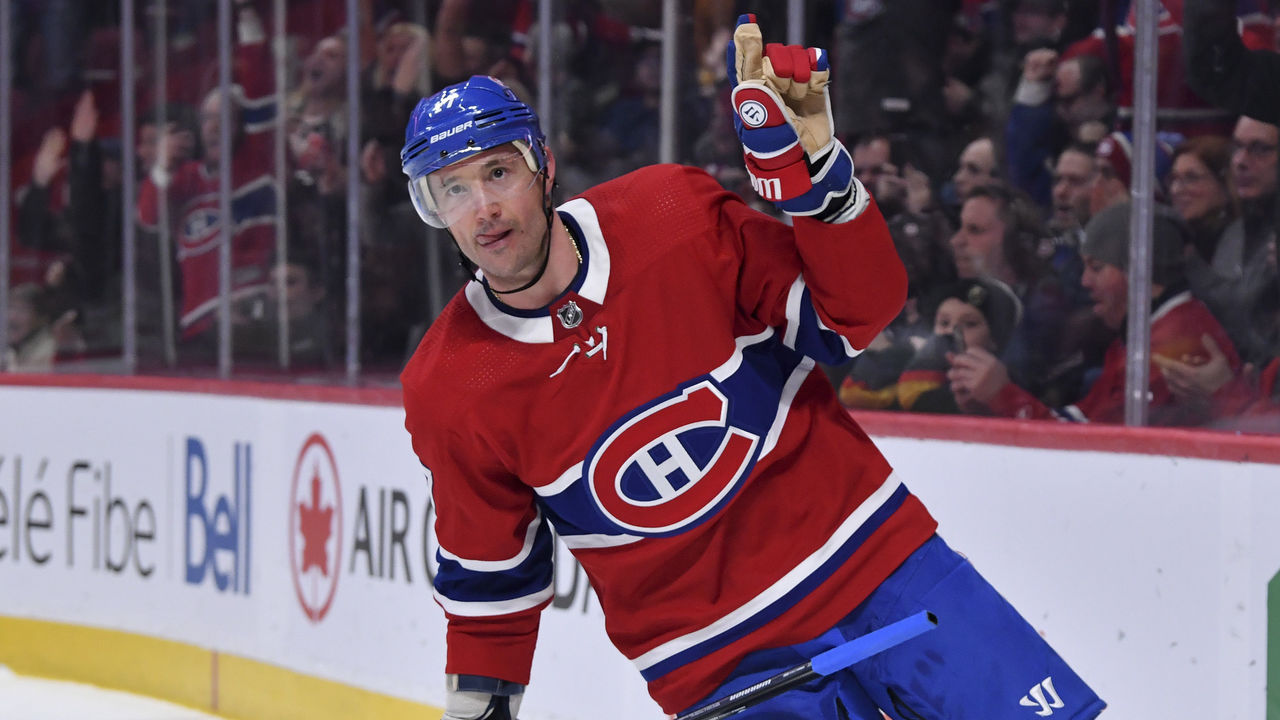 Previous rank: 29
Least likely to receive a Christmas card from Ilya Kovalchuk
The Kovalchuk experiment in Hollywood failed miserably, and after the Kings terminated his contract, the veteran sniper has gone on to record eight points in his first eight games with the Canadiens.
29. Anaheim Ducks (19-24-5)
Previous rank: 30
Most likely to drop the gloves
There are not a whole lot of positives to take away from the Ducks' season so far, but they do pace the league with 19 fighting majors.
30. Ottawa Senators (17-23-8)
Previous rank: 28
Anthony Duclair, most likely to back up the Brinks truck
With both Anthony Duclair and Jean-Gabriel Pageau looking to get paid the big bucks this summer, the Senators may have to choose one, and they'd be wise to put their money on Duclair. The 24-year-old has already set a career high in goals and is showing flashes of what he is capable of doing in the right role. For a team in the midst of a rebuild, Duclair fits the blueprint perfectly.
31. Detroit Red Wings (12-33-4)
Previous rank: 31
Most likely to pick first at the 2020 NHL Draft
With a bit over half the season in the books, it seems safe to declare Detroit will have the best odds to win the draft lottery at the end of the year. On pace for one of the worst seasons for a non-expansion team in the league's history, it will all be worth it if they're able to secure the first pick and begin a new chapter for their franchise.
Comments
✕
NHL Power Rankings: Handing out midseason superlatives
  Got something to say? Leave a comment below!