NHL Power Rankings: A holiday gift for every team
Ethan Miller / Getty Images Sport / Getty
This is the seventh edition of theScore's NHL Power Rankings for 2019-20. Check back for updated rankings every second Monday during the regular season.
In this edition, we identify one holiday gift each team could use for this campaign or the future.
1. Washington Capitals (26-6-5)
Previous rank: 1
It's tough to shop for somebody who's got it all, but we'll gift the Capitals a Magic 8-Ball to help them make a difficult decision on Braden Holtby after the season. The 30-year-old is a pending unrestricted free agent, and Washington has a promising, cheaper backup option who seems able to take over the reins in goal.
2. St. Louis Blues (23-8-6)
Previous rank: 5
A pen for captain Alex Pietrangelo to ink a contract extension has to be at the top of the Blues' wish list.
3. Colorado Avalanche (22-11-3)
Previous rank: 3
A fully recovered Cale Makar is all the Avalanche want to find under their tree this year. Since the rookie phenom has been sidelined, Colorado's usually lethal power play ranks 24th with a 13.6% conversion rate.
4. Boston Bruins (21-7-9)
Previous rank: 2
The Bruins have shown their inability to capitalize in overtime and the shootout, so they're in dire need of finishing skills. With 11 trips to overtime this season, the Bruins have come out with just two wins and have gone 0-5 in the shootout.
5. Carolina Hurricanes (22-12-2)
Previous rank: 10
They've been looking for a trade partner to add some punch to their offense, but the Hurricanes' search may be over. Justin Williams, who scored 23 goals and 53 points with Carolina last season, could make a return to the team in the near future and would be the perfect holiday gift.
6. New York Islanders (23-8-3)
Previous rank: 4
A peaceful contract negotiation between Mathew Barzal's agent and the notoriously stingy Lou Lamoriello is the only gift the Islanders need. The youngster's pact is up after this season and he's proven his worth again this year, leading New York with 30 points in 34 games.
7. Pittsburgh Penguins (21-11-4)
Previous rank: 8
The injury bug has hit Pittsburgh all season long. Key players Sidney Crosby, Evgeni Malkin, Kris Letang, Nick Bjugstad, and Patric Hornqvist have missed a combined 79 games so far this year. They've managed to stay competitive and in the playoff race, so good health going forward will be atop their list over the holidays.
8. Vegas Golden Knights (20-13-6)
Previous rank: 14
A big bucket of pucks, so Max Pacioretty can keep firing 'em. The Golden Knights forward is third among all skaters in shots on goal this season, and it has him on pace for a career-best 77 points.
9. Arizona Coyotes (21-13-4)
Previous rank: 9
Three games into his Coyotes tenure, Taylor Hall has shown some solid chemistry with his new teammates. Hall is the offensive player the Coyotes dearly needed, and signing him to an extension would be the gift that keeps Arizona in contention for years to come.
10. Philadelphia Flyers (20-11-5)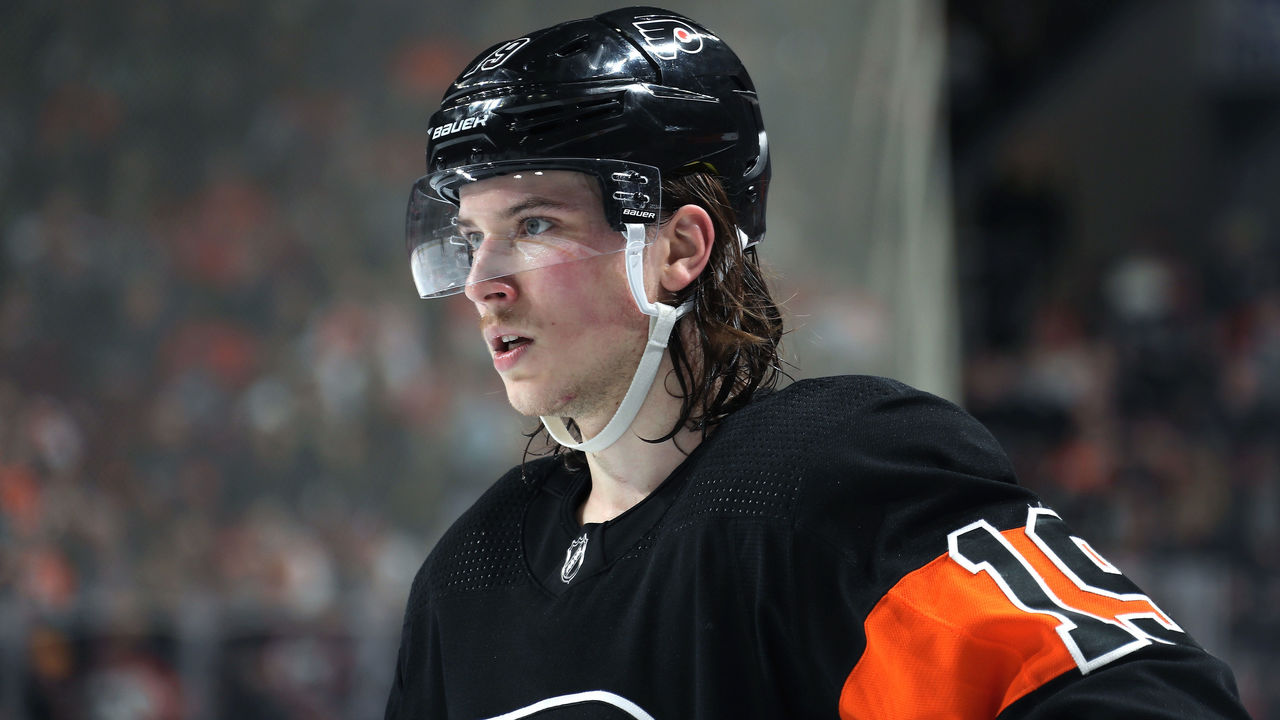 Previous rank: 6
Nolan Patrick hasn't suited up in a game yet this season due to a migraine disorder. The former second overall pick has been skating but hasn't practiced with the team or been cleared for contact. The 21-year-old's return to the Flyers' lineup would be a great gift to kick off the new year.
11. Toronto Maple Leafs (19-14-4)
Previous rank: 16th
Michael Hutchinson's first win of the season helped weather the storm for now, but a backup goalie is still at the top of the Christmas list for the new and improved Maple Leafs.
12. Winnipeg Jets (21-13-2)
Previous rank: 11
Dustin Byfuglien's situation has been tricky, but a gift for the Jets would be for the whole ordeal to come to a conclusion. Whether he eventually makes a return to the lineup in the new year or not, it would be great for the team to be able to move on.
13. Calgary Flames (19-14-5)
Previous rank: 12
The Flames' top trio of Johnny Gaudreau, Sean Monahan, and Elias Lindholm spent all of last season terrorizing opposing teams but have struggled to do so this year. With the Pacific Division still completely wide open, the Flames will need them to pick things up and get going.
14. Dallas Stars (20-14-4)
Previous rank: 13
The Stars could really use a fountain of youth right now. Father Time might have caught up to Jamie Benn, Joe Pavelski, and Corey Perry, who are all performing well under their career averages.
15. Edmonton Oilers (20-15-4)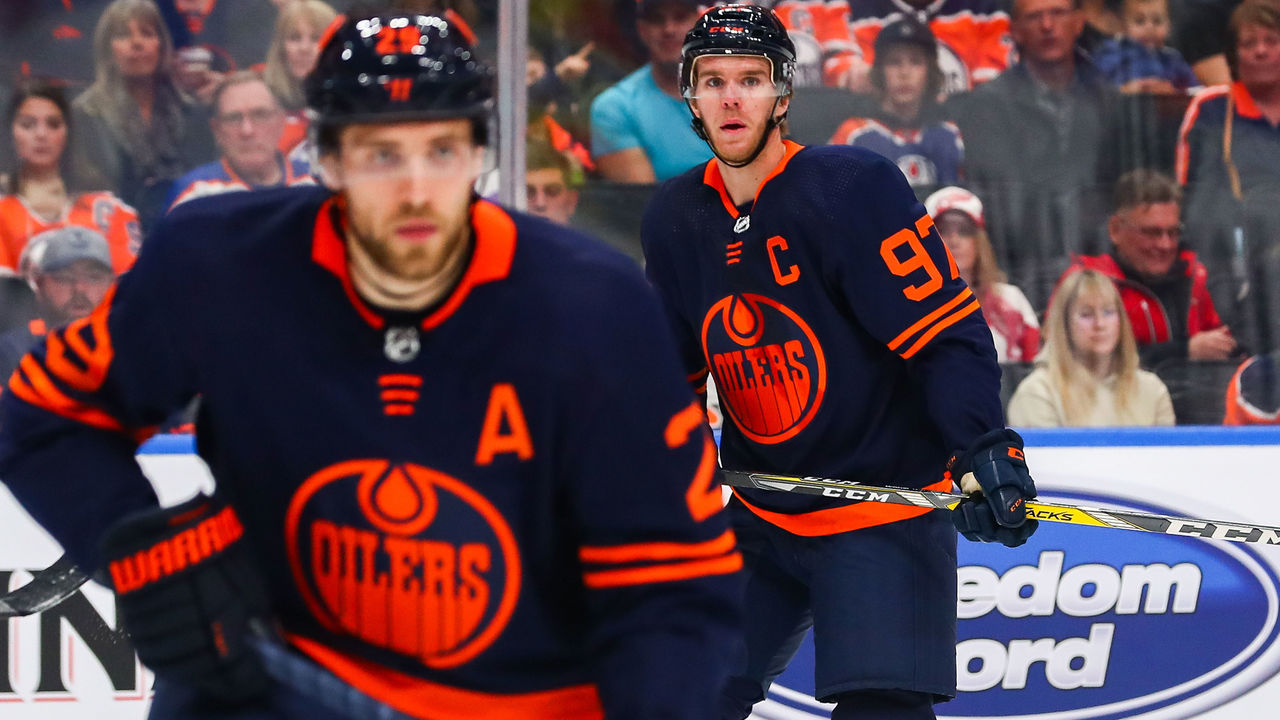 Previous rank: 7
Connor McDavid and Leon Draisaitl have combined for 121 points this season in just 39 games each. The Oilers haven't won a contest when both forwards are held pointless in just over two years, according to Sportsnet Stats. Edmonton's No. 1 gift on their wish list is another top-six forward capable of putting up points consistently.
16. Florida Panthers (18-12-5)
Previous rank: 18
The Panthers brought in Sergei Bobrovsky on a lucrative deal with the hope he would be one of the league's best netminders. With a .902 save percentage and 3.09 goals-against average so far, the best gift Florida could receive would be for the real Bob to make an appearance in the second half.
17. Tampa Bay Lightning (17-13-4)
Previous rank: 20
We're gifting the Lightning a can of gasoline and matches so they can burn the tape on a disappointing start to the year.
18. Montreal Canadiens (17-13-6)
Previous rank: 24
We're wrapping up a 2020 day planner for the Canadiens' coaching staff so some time can be dedicated to improving the club's woeful penalty kill. Operating at just a 75.45% efficiency, Montreal's allowed a power-play goal in 13 of their 19 losses.
19. Buffalo Sabres (17-13-7)
Previous rank: 25
The Sabres should be wishing for a better travel routine because their play in road games has been a big concern. Buffalo's been outscored 72 to 51 and owns a 6-10-4 record away from home.
20. Nashville Predators (17-12-6)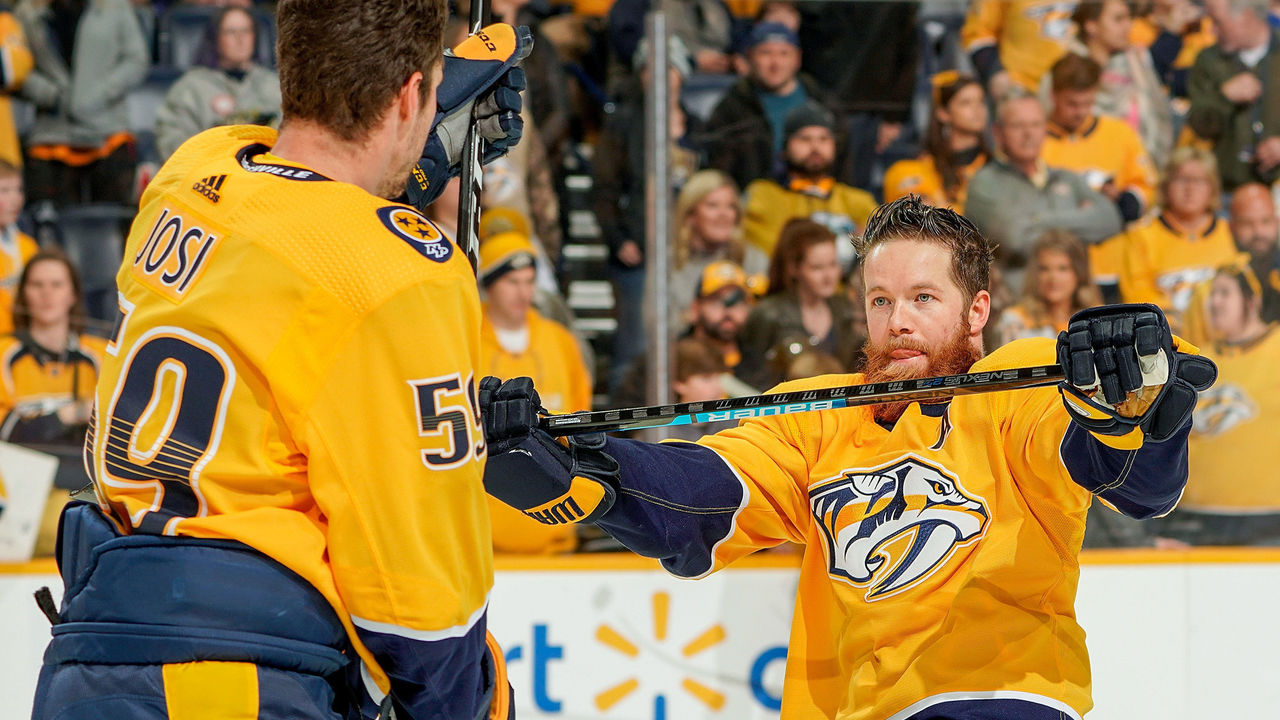 Previous rank: 22
The Predators' leading two point-scorers are Roman Josi and Ryan Ellis. Forward scoring has been hard to come by, with new addition Matt Duchene potting eight goals so far this season. More tallies from their top six would be a great gift for Nashville in the second half of the season.
21. Vancouver Canucks (18-15-4)
Previous rank: 15
General manager Jim Benning said recently he'd like to re-sign Jacob Markstrom and add a top-six winger before the trade deadline. Both would be tremendous gifts for a Canucks squad that's hit the skids of late.
22. Columbus Blue Jackets (16-14-6)
Previous rank: 28
A spotlight to shine on goaltender Joonas Korpisalo would be the perfect gift for the Blue Jackets. Faced with the monumental task of replacing Bobrovsky between the pipes, the 25-year-old netminder has quietly posted a 16-10-3 record with a .910 save percentage this season.
23. Minnesota Wild (17-15-5)
Previous rank: 17
A return to form for Mathew Dumba would be the ultimate gift for a Wild team desperate for his offensive capabilities. The 25-year-old blue-liner is on pace for just 22 points this season - the same total he had in 32 contests in 2018-19.
24. New York Rangers (17-14-4)
Previous rank: 21
With Hall off the market, Rangers forward Chris Kreider is arguably the top rental available leading up to this year's trade deadline. A hefty return for the versatile winger would be a welcomed gift for a New York team that appears another year or two away from playoff contention.
25. Chicago Blackhawks (15-16-6)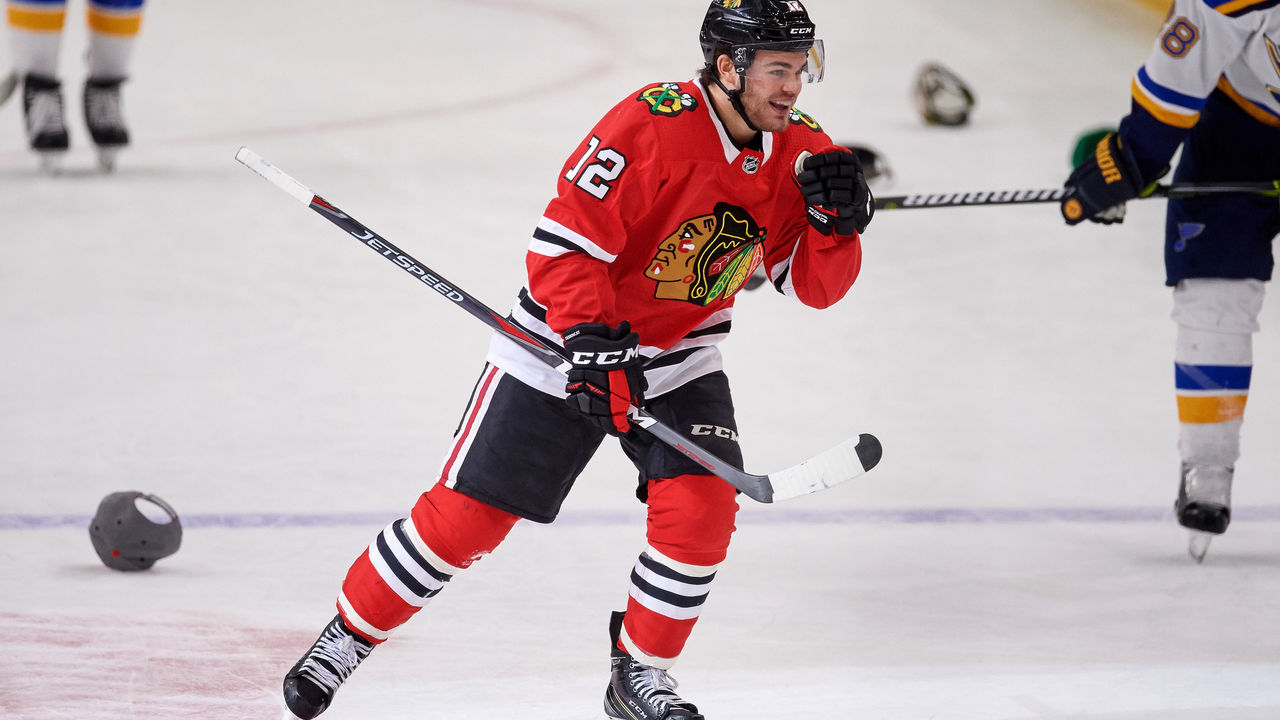 Previous rank: 23
Alex DeBrincat made every team that passed on him in the 2016 draft regret it last year when he potted 41 goals. The former 39th overall pick is on pace for just 18 goals this year and is set to be paid $19.2 million over the next three seasons. A gift for the Blackhawks would be for the young winger to regain his scoring touch and come out strong next season.
26. Ottawa Senators (15-18-4)
Previous rank: 27
A crystal ball would work wonders for the Senators. With pending free agents Jean-Gabriel Pageau and Anthony Duclair having career-best seasons, Ottawa will have to make the tough decision whether to trade the pair in the coming months or make them a part of the team's future.
27. Anaheim Ducks (15-18-4)
Previous rank: 26
Since Nov. 1, the Ducks rank 30th with 18 points in 23 games. A successful tank job over the remaining months of the season would be the best gift for an organization in need of a major rebuild.
28. San Jose Sharks (16-20-2)
Previous rank: 19
The Sharks desperately need the gift of better goaltending. San Jose has the third-worst goal differential in the league at minus-32, and Martin Jones has let in three or more goals in 19 of his 26 starts.
29. Los Angeles Kings (15-19-4)
Previous rank: 29
Boasting the league's 30th-ranked power play and 28th-ranked penalty kill, the Kings would benefit from receiving some much-needed special teams help on both sides of the puck.
30. New Jersey Devils (11-19-5)
Previous rank: 30
Jack Hughes' rookie season hasn't gone as planned, with the forward recording just four goals and 13 points in 32 games. With Hall gone, a nice gift for the Devils would be to see Hughes step up and show what he can bring to the table as their future star player.
31. Detroit Red Wings (9-26-3)
Previous rank: 31
The Red Wings are on pace for one of the worst seasons in the history of the league, with a current goal differential of minus-65. At this point, a draft lottery victory is the only gift Detroit needs.
Comments
✕
NHL Power Rankings: A holiday gift for every team
  Got something to say? Leave a comment below!