"Small but mighty" best describes Finland's current standing in hockey.
In the last four NHL drafts, Finland produced six top-five draft picks, tied with Canada for the most in that span. In the 12 drafts prior to that, the country had a grand total of one. The Finns have won gold in three of the last six world juniors - also the most in that stretch - after winning the tournament just twice in its previous 36-year history.
Finland has managed that dominance despite being significantly smaller than hockey's other prominent nations.
| Country | Population | Total rinks | Total players |
| --- | --- | --- | --- |
| Finland | 5.5M | 327 | 65K |
| Canada | 37.7M | 8300 | 621K |
| United States | 329M | 2035 | 568K |
| Russia | 142M | 3322 | 112K |
| Sweden | 10.3M | 496 | 55K |
(Source: IIHF.com)
From Aleksander Barkov to Patrik Laine to Mikko Rantanen to Miro Heiskanen to Kaapo Kakko to Sebastian Aho, Finland's elite talent across the NHL can't be missed. And all of these players are under the age of 25.
The turnaround didn't happen overnight, though.
"It started five-to-six years ago," Jere Lehtinen, a former NHL star and now general manager of the Finnish national team, said in a telephone interview. "I think it was six years ago after we had a world championship in Finland and the federation made some money there and they put that money in the club teams surrounding Finland.
"It's more skill coaching. That was one reason - to get more individual coaching and help to club teams - to teach young kids more individual stuff."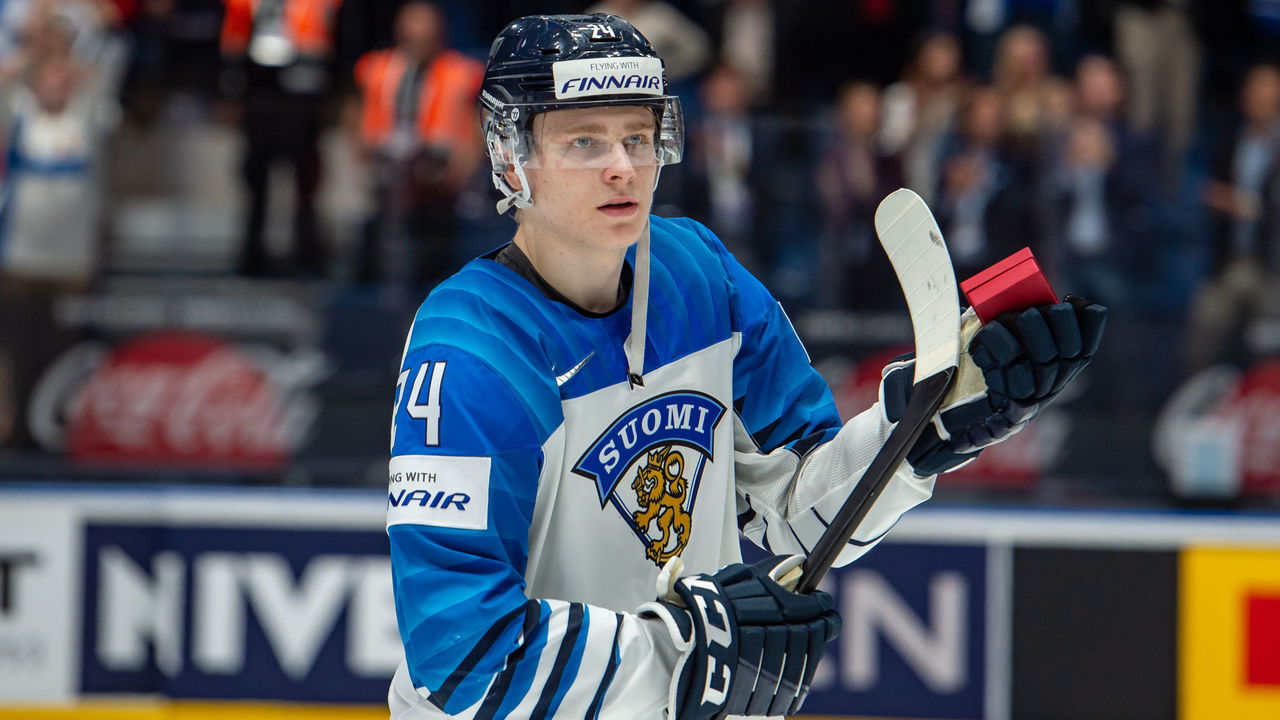 Finland, which opens the 2020 World Junior Championship on Thursday against Sweden, was always a respected hockey country, but becoming elite required approaching things a bit differently.
For starters, Finland's national-team coaches typically stay with an age group for at least three years, creating a tight player-coach bond.
For example, Petri Karjalainen, an assistant coach on Finland's gold-medal-winning world junior team in 2014, was the head coach of Finland's under-16 national team in 2018-19. This year, he's the head coach of the under-17 team. Next year, he'll likely move on to the under-18s.
"All our national-team head coaches are full time, so we have time to take the message about the player/game to his team coach where (the) development is happening," Karjalainen wrote via email. "We have really good cooperation between national team coaches and then with team coaches. We have to do all these really well 'cause we don't have numbers."
Jussi Ahokas, who coached Finland to gold at the 2019 world juniors, believes the system helps build trust.
"For example, I've known Henri Jokiharju for four or five years," Ahokas said in a telephone interview. "Who else? Patrik Laine was '98 born … pretty much all guys born from '98, '99. I've been working with (Urho) Vaakanainen, (Kristian) Vesalainen, (Eeli) Tolvanen. There's quite many. Pretty much all those guys. I know all our top-end players."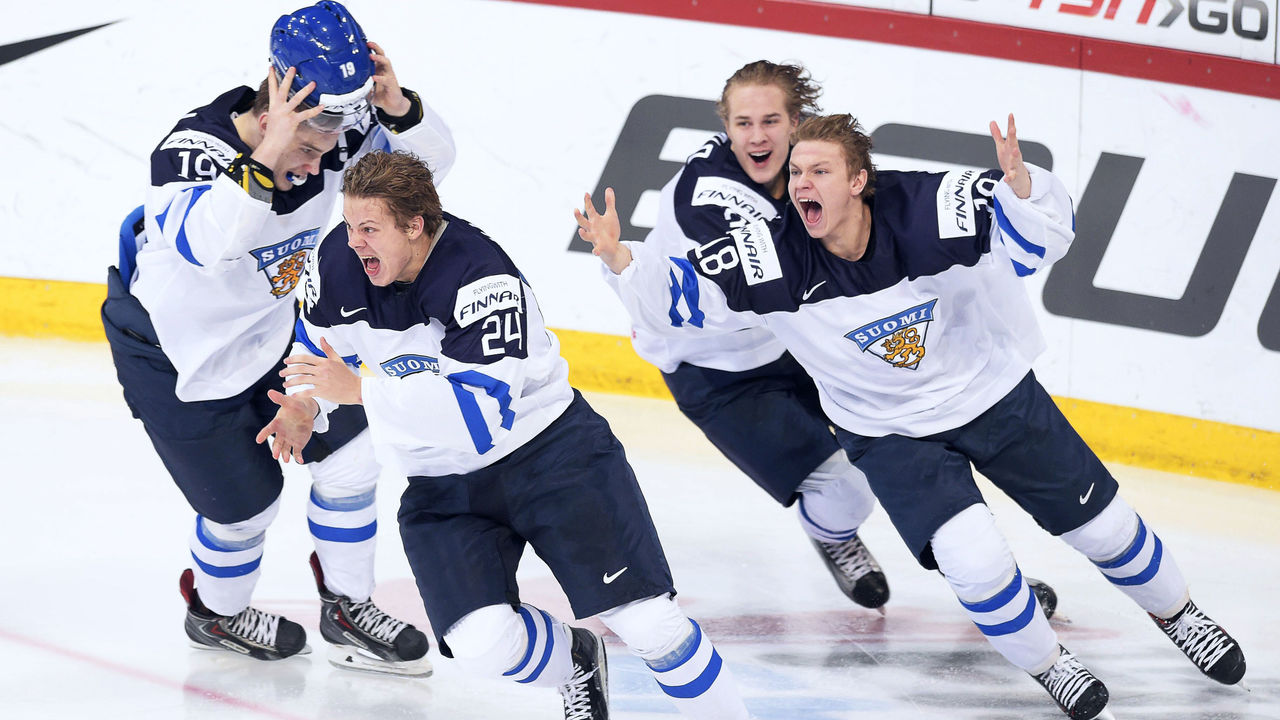 Kasperi Kapanen became a national hero after scoring the overtime winner in the gold-medal game of the 2016 world juniors in Helsinki. Although he lived in North America until he was 12 while his father, Sami, was playing in the NHL, he believes Finland's coaching continuity benefits players.
"It's nice," the Toronto Maple Leafs forward said following a team practice ahead of the Christmas break. "You get familiarity with the coach and it's easy to play for him once you kind of know what he wants and what he wants you to do, so I think it's a good idea."
Through these tight-knit relationships, coaches are able to give players the individual feedback necessary to help them reach their potential. Then the aforementioned skill coaches can help improve players' weaknesses and develop their strengths.
It's a stark contrast to how things are done in Canada - the standard-bearer for player development for so many years.
In Canada, major junior hockey is a business. Owners need to sell a winning team to get fans to attend games, leaving less time for individual development. If a player makes a mistake, he might be benched. In Finland, that's not the case.
"If you lose a game, you make a mistake, it's over (right) away," said Lehtinen, a three-time Selke Trophy winner with the Dallas Stars. "You're not gonna think about that for too long. You just keep playing. You learn."
While competition in Canada might be stronger, the team's results are the priority. In many cases, a Canadian family may have to look outside a child's team for additional skill work as the player grows up.
In Finland, individual growth is equally important - much like USA Hockey's National Team Development Program, which dominated the 2019 NHL Draft with 11 first-rounders. The Finns want to develop the most talented players possible and then teach them how to play together. They understand everyone progresses differently.
"They wanted to get more individual. You try to look at one player and not every time as a group," Lehtinen said of the Finnish system. "You wanna give more individual coaching for those players and more skills … and once you get all those (skilled) players together you can teach them to play a team game."
It's more than just on-ice skill sessions; the Finns emphasize helping players away from the rink as well.
"We try to reach every person as an individual and how we can help him become the best he can be," Ahokas said. "Every player can have some other thing. Somebody needs more work with the game, somebody needs more help with the eating habits or mental side. We look at them as individuals, but they still have to know the team game is for the better of the team and that they can be great team players and still be good individuals."
This development program has also been implemented at the grassroots level and should begin to bear fruit soon. Finnish hockey has already transformed itself into an international powerhouse, and it's possible the best is yet to come.