NHL Power Rankings: Each team's MVP at the quarter mark
This is the fifth edition of theScore's NHL Power Rankings for 2019-20. Check back for updated rankings every second Monday during the regular season.
In this edition, we identify each team's most valuable player at the quarter mark of the season.
1. New York Islanders (16-3-2)
Previous rank: 4
Thomas Greiss is out to prove that his success in 2018-19 was no fluke. The German netminder has been lights out for the Islanders once again this season, posting a 9-1-0 record with a 2.07 goals-against average and a .934 save percentage.
2. Washington Capitals (16-4-5)
Previous rank: 1
John Carlson has his eye on the Norris Trophy this season, and it's safe to say he has a pretty good chance thanks to eight goals and 28 assists through 25 games.
3. Boston Bruins (15-3-5)
Previous rank: 3
David Pastrnak's all-world scoring has been mesmerizing, but it's hard to deny Brad Marchand the title of most valuable Bruins player. The veteran forward leads the team in points, even-strength goals, and game-winning goals. He also ranks first among Boston forwards in ice time and is called upon in all situations.
4. Dallas Stars (14-8-2)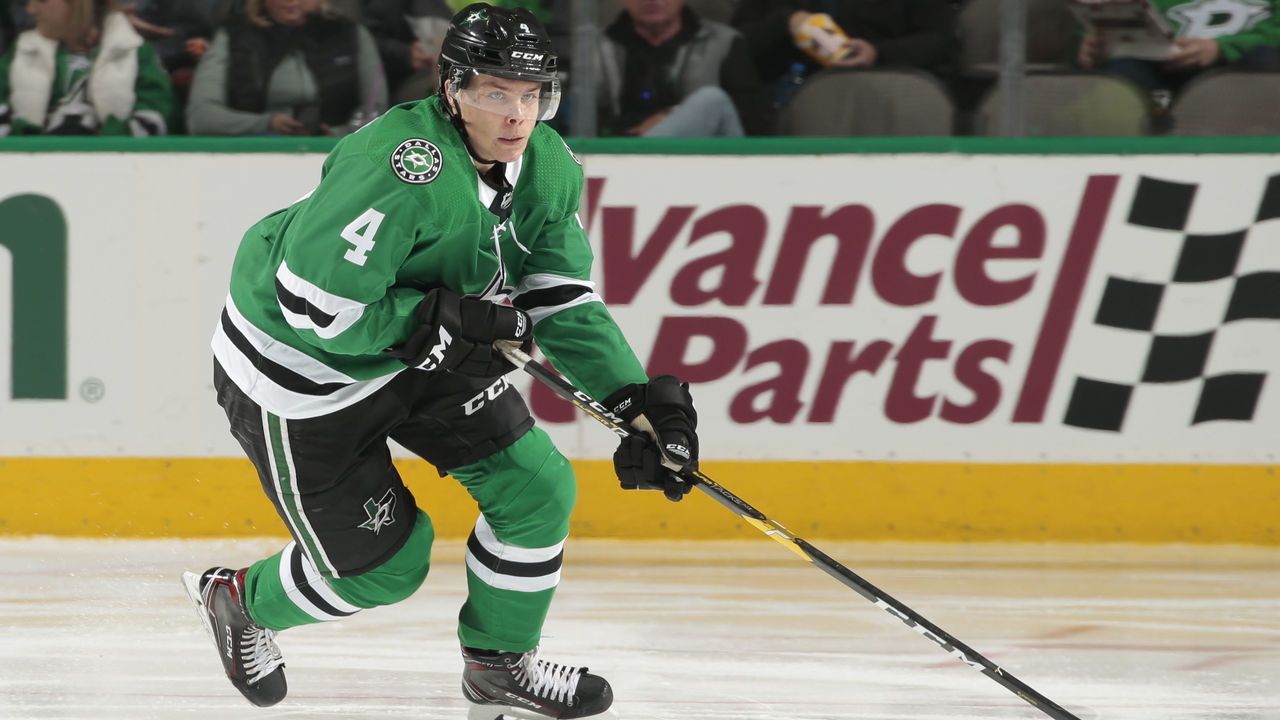 Previous rank: 16
Sophomore blue-liner Miro Heiskanen has been a key piece of the Stars' recent turnaround, and he's only getting better. The 20-year-old ranks second on Dallas with 17 points and logs almost 25 minutes per night.
5. St. Louis Blues (14-5-5)
Previous rank: 2
Several forwards have stepped up in the wake of Vladimir Tarasenko's injury, but Alex Pietrangelo has been the Blues' most important player. The 29-year-old captain is on pace for a career-best 64 points and has logged a team-high 24:04 of ice time per game.
6. Edmonton Oilers (16-7-3)
Previous rank: 6
Leon Draisaitl and Connor McDavid are the top two scorers in the NHL by a considerable margin, so we have to hand out co-MVP honors to the Oilers' unstoppable duo.
7. Arizona Coyotes (14-8-3)
Previous rank: 18
Darcy Kuemper has emerged as one of the game's best netminders this season following a breakout campaign in 2018-19. The 6-foot-5 puck-stopper boasts a league-best 1.98 goals-against average and his elite play has helped take a young Coyotes squad to the next level.
8. Winnipeg Jets (14-9-1)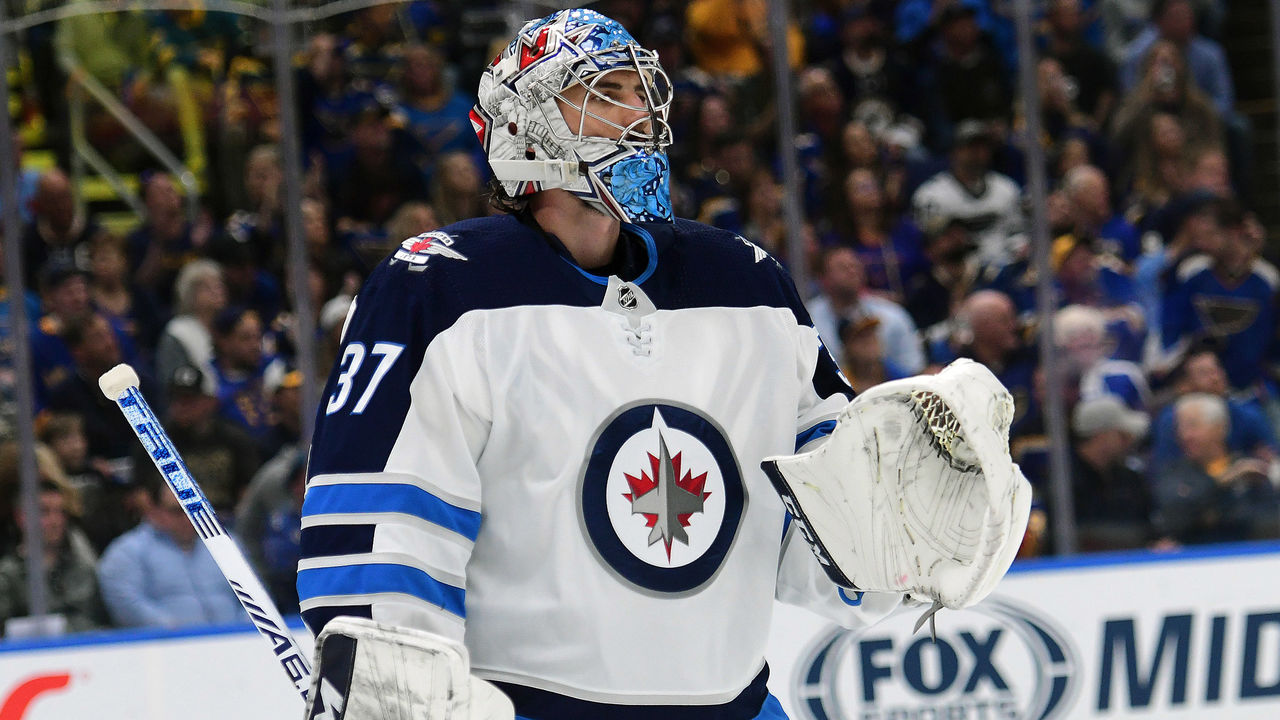 Previous rank: 22
Connor Hellebuyck has managed an incredible turnaround so far this year, giving the Jets a real chance to win every night with a .928 save percentage in 19 starts.
9. Colorado Avalanche (13-8-2)
Previous rank: 5
With points in 19 of 23 contests, including a 13-game streak to start the campaign, Nathan MacKinnon has been the pulse of an Avalanche team that keeps on rolling despite the absences of Gabriel Landeskog and Mikko Rantanen.
10. Carolina Hurricanes (15-8-1)
Previous rank: 20
Dougie Hamilton has been a force for the Hurricanes, leading all NHL defensemen with 10 goals to go with 15 assists in 24 games. The 26-year-old has also paced all Carolina skaters in ice time, and the team has posted a sterling 56.87% expected goals rate with Hamilton on the ice at five-on-five.
11. San Jose Sharks (12-11-1)
Previous rank: 23
Logan Couture has been dynamite in his first season as captain, leading the Sharks back into the playoff picture after a dreadful month of October. The 30-year-old forward has tallied a team-best 24 points, including 14 in November as the Sharks have won eight of 11 contests in the month.
12. Florida Panthers (12-7-5)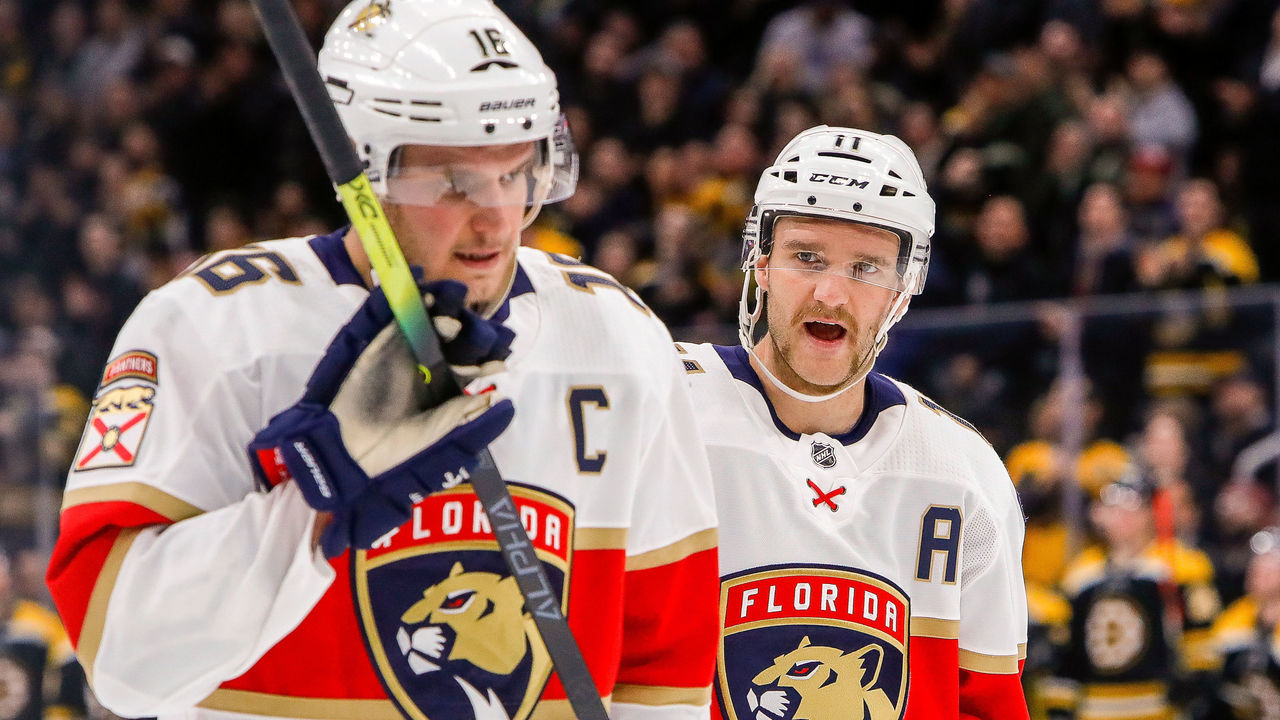 Previous rank: 19
Both Aleksander Barkov and Jonathan Huberdeau have been fantastic for the Panthers this year, but the hulking pivot narrowly gets the nod here. Barkov drives the bus for Florida's dominant top line - he's put up 29 points, logged over 20 minutes per night, and won 54% of his draws.
13. Pittsburgh Penguins (12-7-4)
Previous rank: 9
The Penguins rode Sidney Crosby's point-per-game production to a 10-6-1 record while missing several key pieces. With Crosby out of the lineup, however, Pittsburgh has won just two of six contests and has no victories away from home.
14. Montreal Canadiens (11-7-5)
Previous rank: 8
It's no coincidence that the Canadiens are in contention for a playoff spot with Shea Weber healthy. The veteran rearguard ranks second on the Habs with 18 points and still plays an incredibly sturdy game on the back end at 34 years old.
15. Tampa Bay Lightning (11-7-2)
Previous rank: 13
Thank goodness Nikita Kucherov's recent injury wasn't serious, because the reigning MVP is up to his usual ways, leading the Lightning with 20 points through 19 appearances.
16. Vancouver Canucks (12-8-4)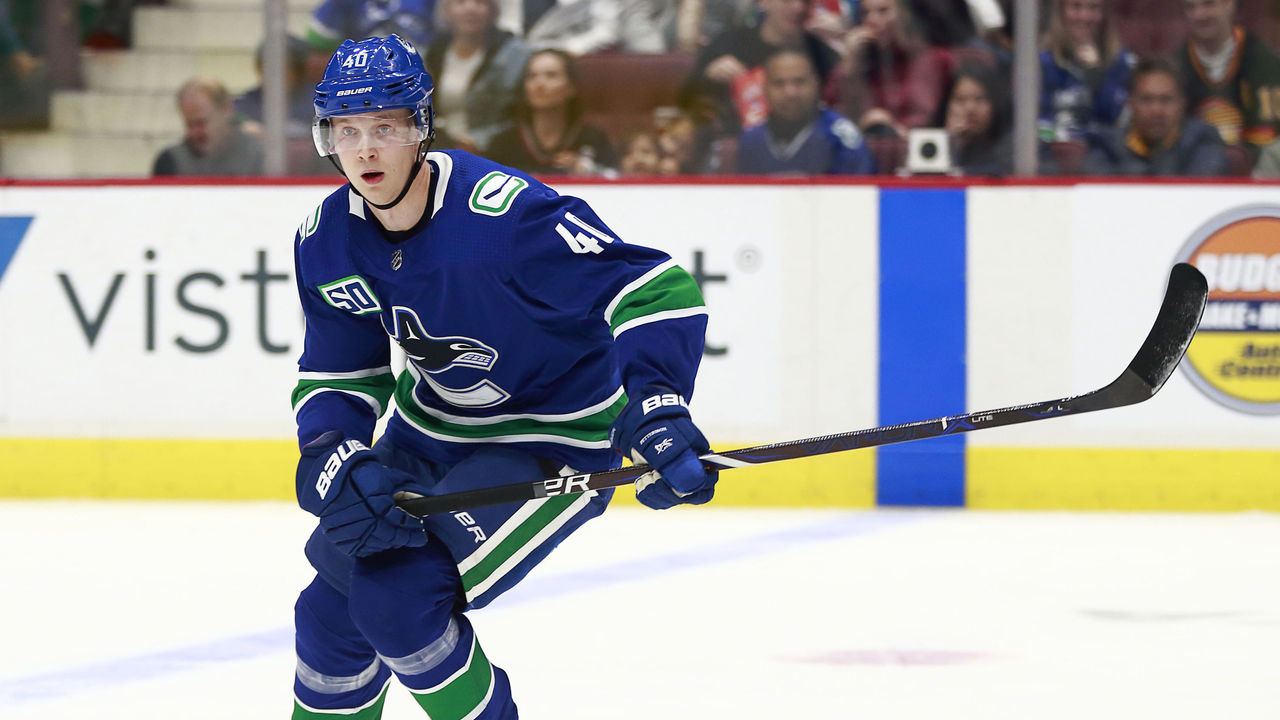 Previous rank: 14
Elias Pettersson is playing like a league MVP candidate, so it's a no-brainer that he's been the most valuable Canuck. Last year's Calder Trophy winner sits 11th in NHL scoring with 29 points through 24 games.
17. Philadelphia Flyers (11-7-5)
Previous rank: 11
After being rewarded with a six-year, $33-million contract in September, Travis Konecny has not disappointed. The Ontario native leads the Flyers with 23 points in as many games, and he's kept the club afloat despite slow starts from some of his typically productive teammates.
18. Toronto Maple Leafs (11-10-4)
Previous rank: 12
Auston Matthews was already the Maple Leafs' MVP front-runner before Mike Babcock was fired, but Toronto's superstar looks reinvigorated under his new coach. Matthews has posted three points in two games with Sheldon Keefe at the helm, putting himself on pace for 52 goals and 98 points.
19. Ottawa Senators (11-11-1)
Previous rank: 24
Jean-Gabriel Pageau has been a pleasant story for a Senators team that had low expectations for this season. Pageau has already surpassed his 2018-19 point total by seven in 16 fewer games, and he also leads Ottawa in both goals and points.
20. Vegas Golden Knights (11-10-4)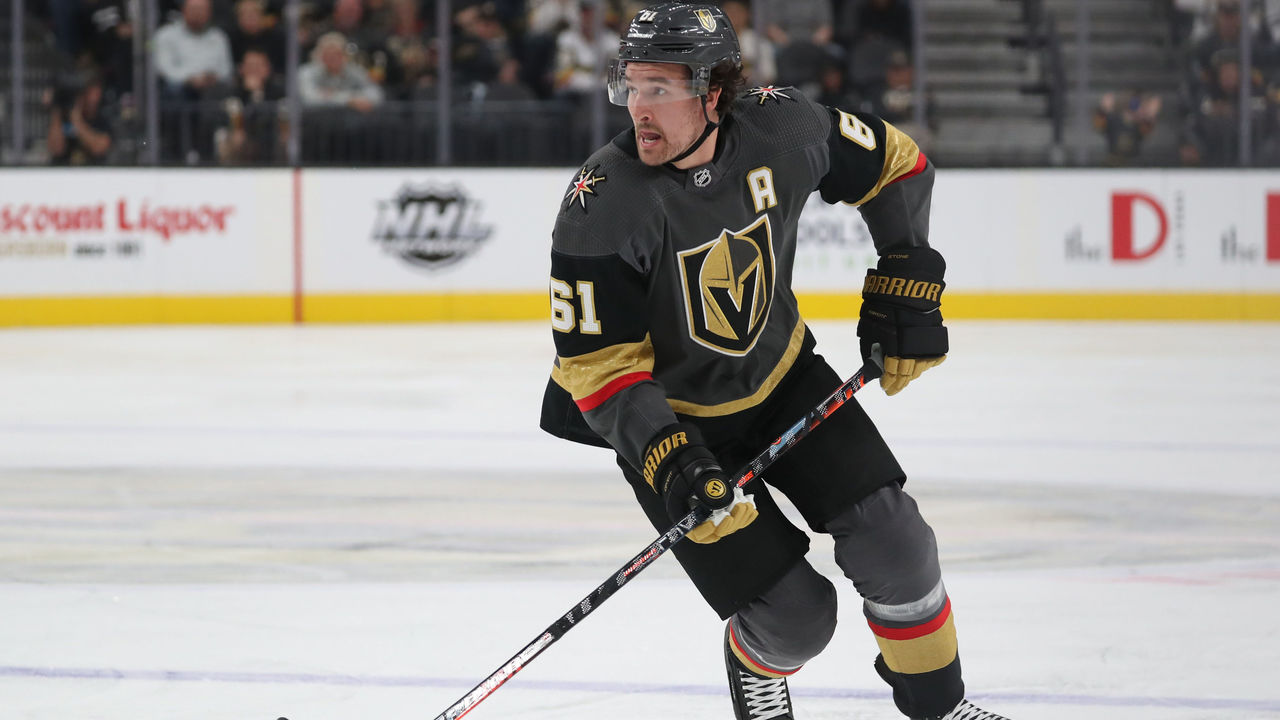 Previous rank: 15
Mark Stone leads all Golden Knights forwards in ice time and has paced the club with 10 goals. He's one of the best two-way forwards in hockey, and his first full year in Sin City has been impressive, to say the least.
21. Chicago Blackhawks (9-9-5)
Previous rank: 28
The Blackhawks will remain competitive as long as Patrick Kane is in town. The 2016 Hart Trophy winner is off to another all-world campaign with 30 points in 23 outings. Consistent as always, Kane is riding a 12-game point streak, amassing 21 in that span.
22. Nashville Predators (10-9-3)
Previous rank: 7
Roman Josi has more than proved he's worth the big-ticket extension he signed earlier this season. The Norris Trophy contender leads the Predators with 22 points in 22 games.
23. New York Rangers (10-9-2)
Previous rank: 25
The Rangers paid Artemi Panarin to play like an MVP candidate, and, so far, so good. The Russian marksman has recorded a team-best 12 goals and 27 points through his first 21 contests in the Big Apple.
24. Minnesota Wild (9-11-3)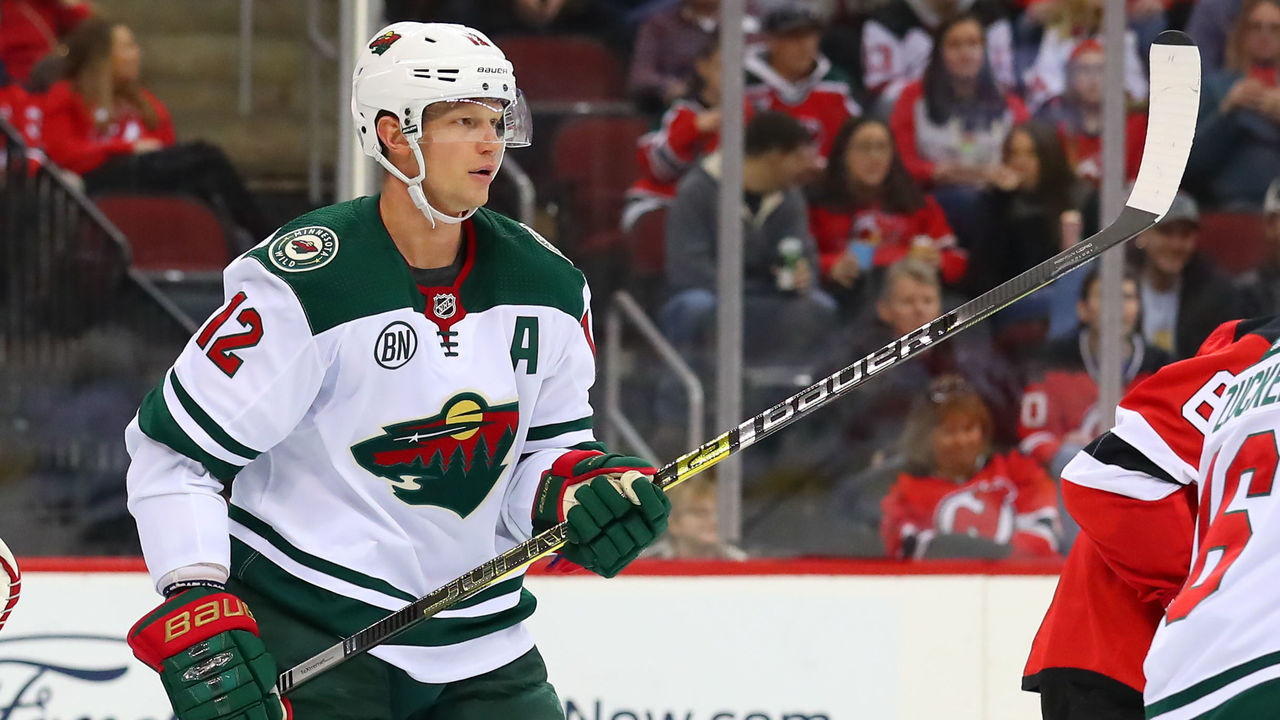 Previous rank: 27
The ageless Eric Staal continues to produce at 35 years old. He leads the struggling Wild with 17 points thus far.
25. Columbus Blue Jackets (9-9-4)
Previous rank: 26
Pierre-Luc Dubois has done his best to pick up the slack after the Blue Jackets lost several key offensive pieces to free agency in the offseason. His 10 goals and 17 points are both team highs, as the 21-year-old continues to develop in his third NHL season.
26. Calgary Flames (11-12-3)
Previous rank: 10
Calgary is tumbling down the standings, but Matthew Tkachuk is developing into the team's heart and soul. Tkachuk has struggled to produce during the Flames' offensive drought, but he still leads the club with 20 points.
27. Buffalo Sabres (11-9-3)
Previous rank: 21
Where would Buffalo be without Jack Eichel? The Sabres captain is on pace to shatter career bests in both goals and points, and he's been the club's heartbeat through thick and thin.
28. Los Angeles Kings (9-13-1)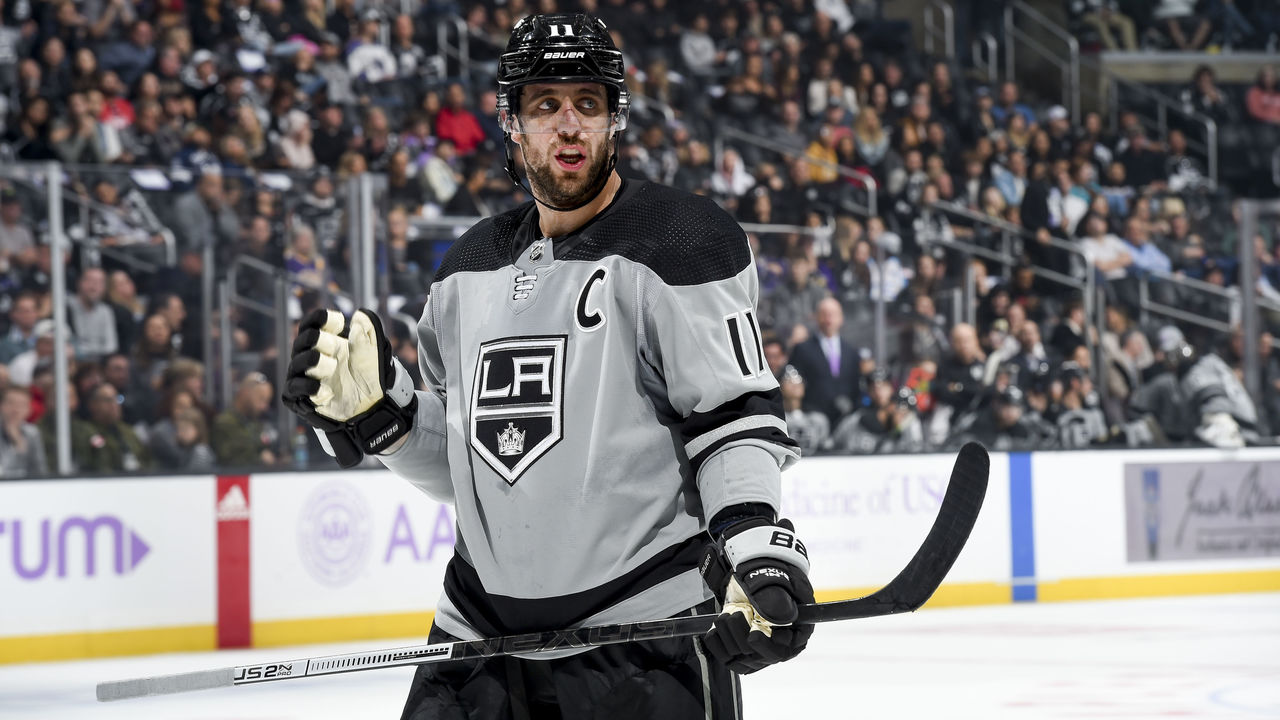 Previous rank: 30
Anze Kopitar has been the Kings' best player for years, which doesn't appear set to change anytime soon. Los Angeles ranks 28th in goals scored this season, but Kopitar has maintained a point-per-game pace through 23 contests.
29. Anaheim Ducks (10-11-3)
Previous rank: 17
His play has wavered somewhat in recent games, but a locked-in John Gibson gives the Ducks a chance to win every single night against any opponent.
30. New Jersey Devils (8-10-4)
Previous rank: 29
A tumultuous start for the Devils hasn't slowed down leading scorer Taylor Hall, who's up to 20 points in 22 games. Unfortunately, for New Jersey, its MVP will be a free agent in the offseason, and the club isn't doing a great job of convincing him to stick around.
31. Detroit Red Wings (7-16-3)
Previous rank: 31
Anthony Mantha has rediscovered the touch that made him one of the deadliest scorers in the history of junior hockey. The 6-foot-5 forward has potted 12 tallies in 26 games this season, putting him on pace for a career-best 38-goal campaign.
Comments
✕
NHL Power Rankings: Each team's MVP at the quarter mark
  Got something to say? Leave a comment below!