It's the dead of summer and, following seven offseason hirings, all 31 NHL teams have a head coach for the 2019-20 season. With the optimistic press conferences firmly in the rearview mirror, we thought it'd be fun to assess the fit of each new coach and team in advance of training camp. Ordered by date of hire and rated out of five shirt-and-tie combos, consider the following a new-coach fit index.
Joel Quenneville, Panthers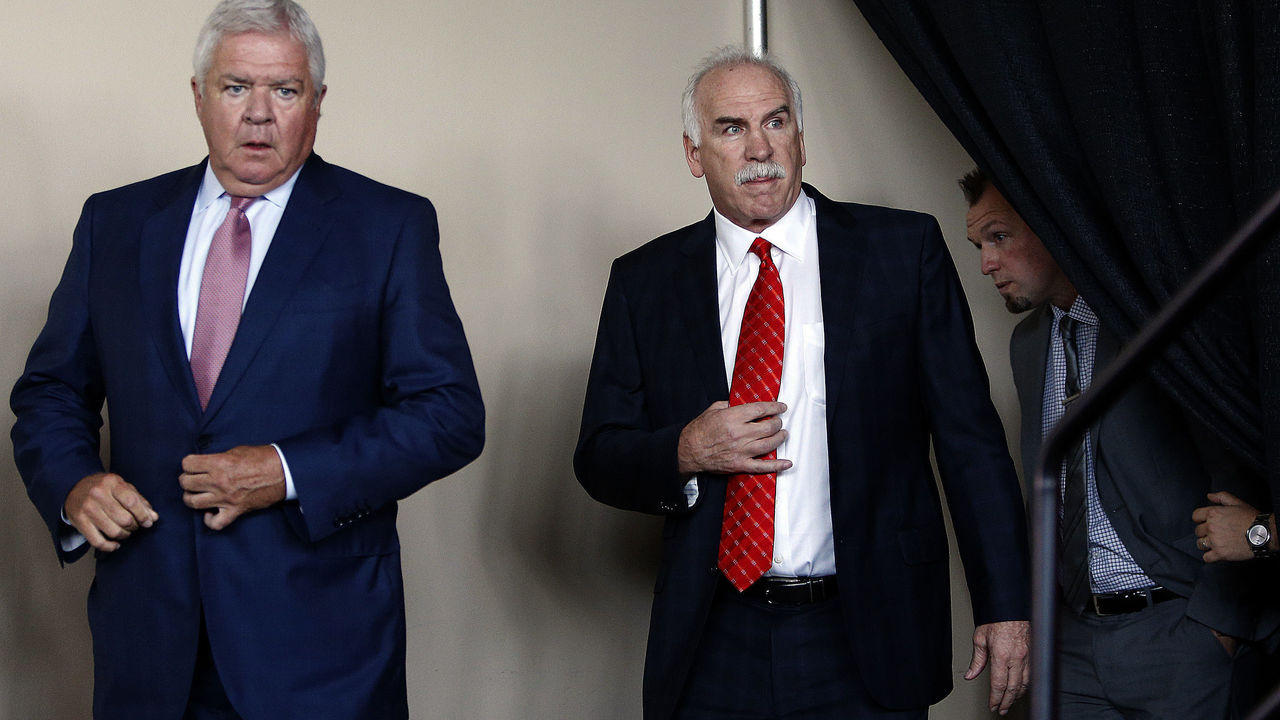 Hired: April 8 by general manager Dale Tallon
Despite landing high-profile free-agent goalie Sergei Bobrovsky, recruiting Quenneville feels like the largest splash of Tallon's offseason. Players ultimately win games, but Quenneville offers a certain level of credibility and stability Florida desperately needs (plus, he looks like the logo). Tallon has gone on record saying he didn't want to fire Bob Boughner but decided to pull the trigger to make room for Quenneville. The GM finally has his guy, and Quenneville - a player's coach, three-time Stanley Cup champion, and the NHL's second-winningest bench boss - has his next project and a boatload of cash. The hefty contract, reported at $5.25 million a season for five years, raises expectations for a club that has missed the playoffs in three straight years and 16 of the past 18 seasons. Interestingly, only three Panthers players - Aaron Ekblad, Michael Matheson, and Bobrovsky - are signed through 2023-24, the final year of Quenneville's contract. While some pieces, like cornerstones Aleksander Barkov and Keith Yandle, aren't going anywhere anytime soon, Tallon - and, by extension, Quenneville - has the freedom to shake up the on-ice personnel if things go south early in the "Q" era.
Fit: 👔👔👔👔
Style: Comfortable
Alain Vigneault, Flyers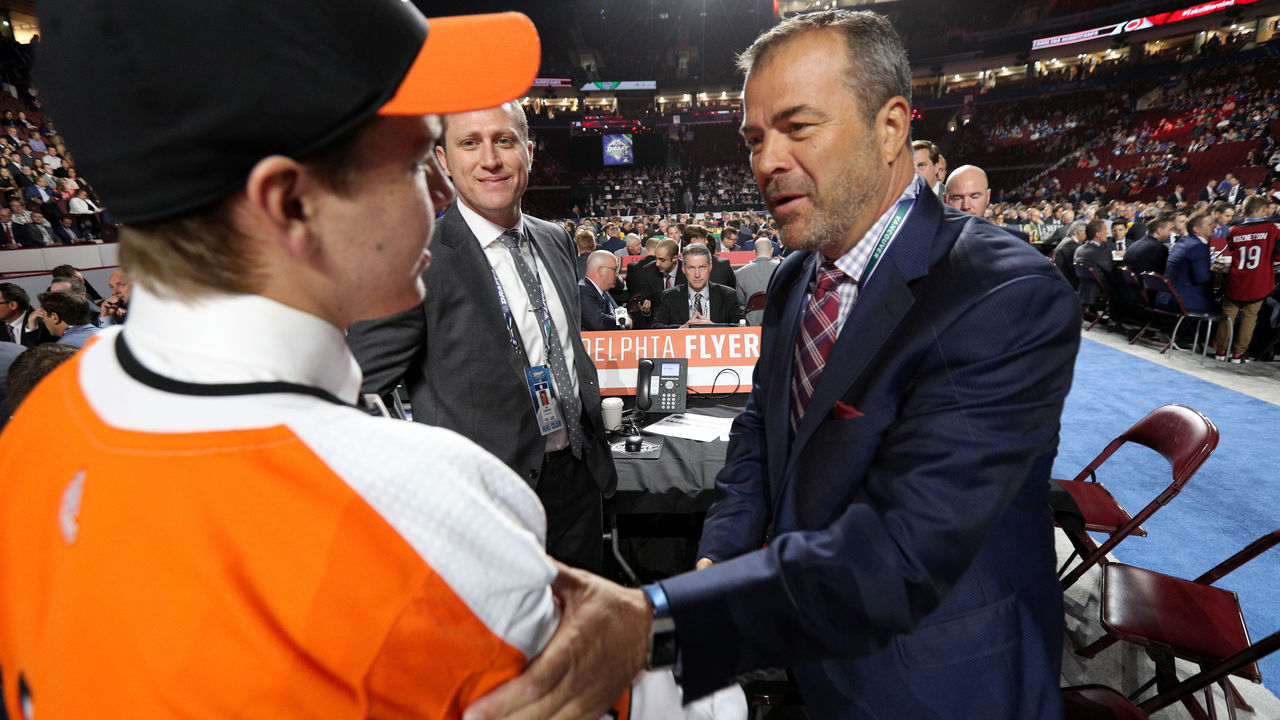 Hired: April 15 by GM Chuck Fletcher
In contrast to the black-and-white Quenneville hiring in Florida, Vigneault's move to Philadelphia is more nuanced. Sure, Vigneault is accomplished - he led an NHL bench for 16 seasons and made it to the Stanley Cup Final with two of his three teams (Canucks in 2011, Rangers in 2014). But no matter the hire or the look of the lineup, something about the consistently inconsistent Flyers doesn't inspire a ton of confidence. Injuries galore, underachieving stars, poor goaltending - things seem to spiral swiftly and often in Philly, regardless of who's behind the bench, and it's difficult to project how Vigneault might react in a dire situation. That said, after signing a five-year deal reportedly worth $25 million, Vigneault checked off one box for inquisitive fans, stating the Flyers will play a modern brand of hockey that emphasizes pushing the pace on offense and relentless puck pursuit on defense. His experienced assistants, Michel Therrien and Mike Yeo, should be a boon, as long as there aren't too many cooks in the kitchen. And if Carter Hart blossoms into a franchise goalie, Vigneault's won half the battle for an NHL coach. There's plenty to like on the surface, but this match remains inconclusive.
Fit: 👔👔 1/2
Style: Complicated
Todd McLellan, Kings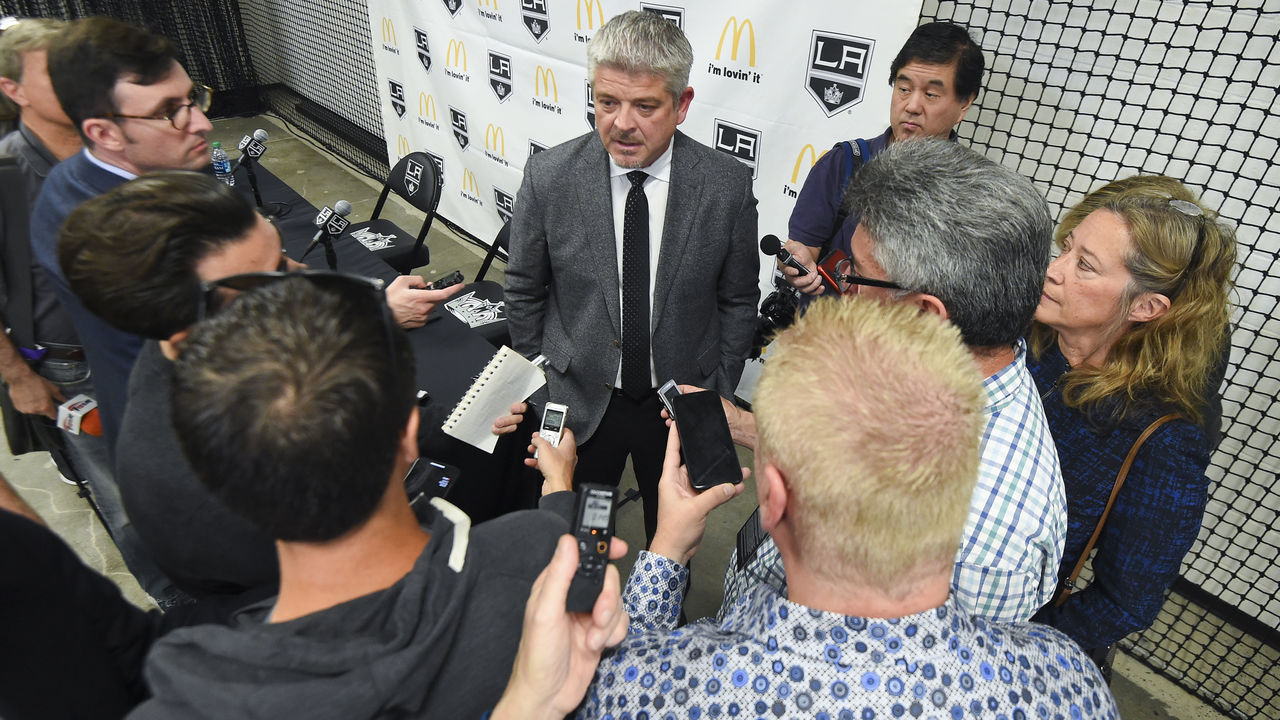 Hired: April 16 by GM Rob Blake
This is a classic case of two parties that need each other. By hiring McLellan, the Kings added a veteran NHL coach who'll inject purpose into a club that's lost its way. Meanwhile, McLellan gets a chance at redemption following an underwhelming tenure in Edmonton. Blake and McLellan are familiar with each other on professional and personal levels, with the former having played under the latter in San Jose. The coach should get a long leash. The term and money - five years, $5 million per season - suggests both McLellan and the team are committed to a proper rebuild. Stars Anze Kopitar and Drew Doughty are locked up long term, and thus probably sticking around. However, the 2018-19 Kings sorely lacked speed and creativity on offense and structure on defense, and the vast majority of the L.A. roster is in a state of flux. McLellan enters the fold as management continues a teardown. Most of what he's inheriting won't be around for long.
Fit: 👔👔👔 1/2
Style: Convenient
Ralph Krueger, Sabres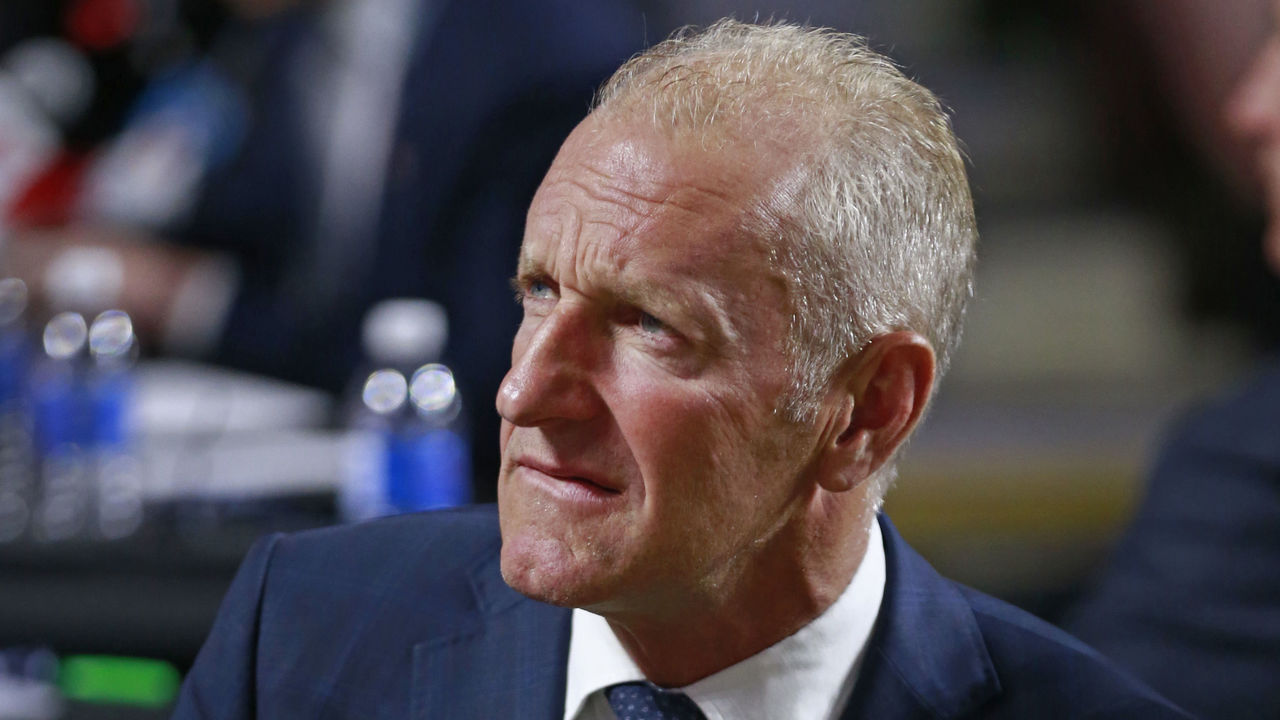 Hired: May 15 by GM Jason Botterill
On one hand, hiring Krueger is a tidy piece of business. The 59-year-old ex-Oilers coach is a great communicator and deep thinker who has a completely different resume than other candidates. On the other hand, Botterill is sticking his neck out a bit by entrusting a relatively unknown commodity to clean up a mess. Buffalo hasn't come particularly close to making the postseason during Jack Eichel's career and they own the league's longest playoff drought (eight years). Those competing forces make the Krueger hire fascinating. It seems like a helluva pickup for an organization that's been salivating for a proven leader - but asking a former chairman for a pro soccer club with little NHL experience to turn around your team's fortunes is definitely risky.
Fit: 👔👔👔 1/2
Style: Bold
D.J. Smith, Senators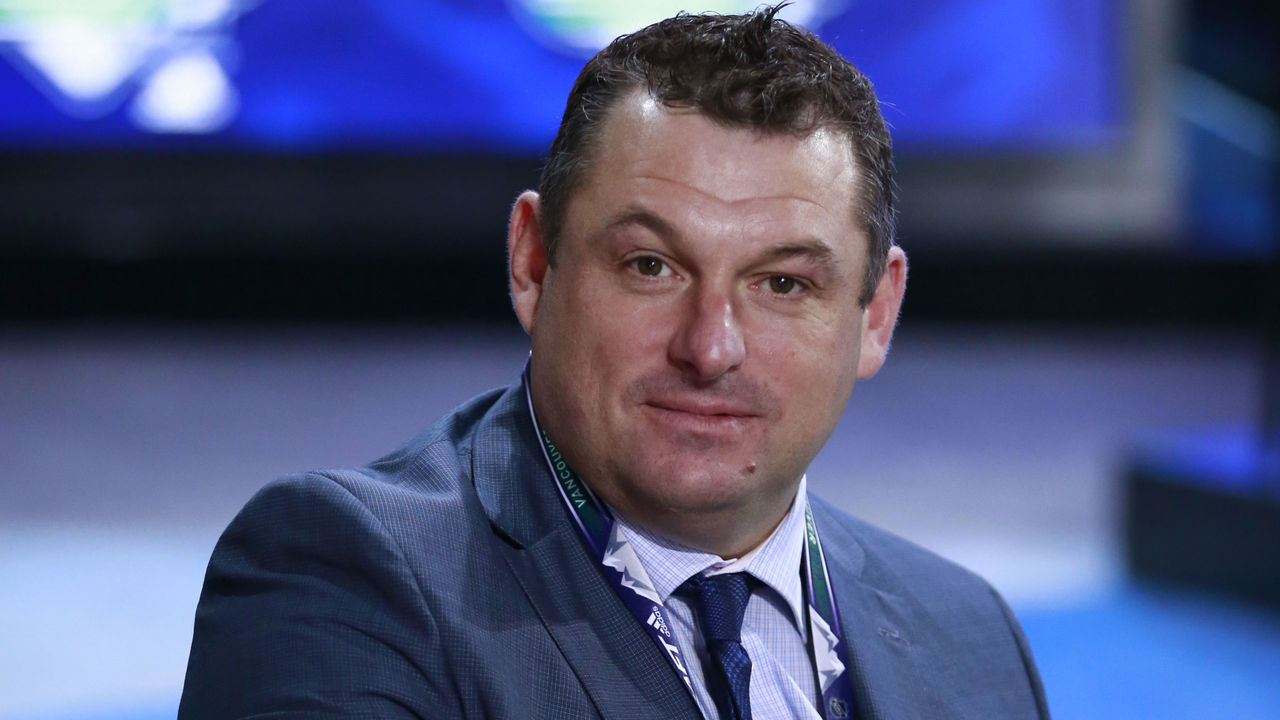 Hired: May 23 by GM Pierre Dorion
Managing external and internal expectations is crucial for coaches, especially new hires, and expectations for Ottawa on the ice couldn't be lower heading into the season. The Senators might be the least talented team in the league; nobody's predicting they'll accumulate more wins than losses in 2019-20. And behind the bench, the expectations are low, too, since the 42-year-old Smith is a rookie NHL head coach. Talk about a match made in heaven for the Mike Babcock protege. Smith, who led the Oshawa Generals to the 2015 Memorial Cup, will work daily with a young group while playing the style of hockey he prefers. He didn't have much leverage, though, meaning that notoriously frugal Sens owner Eugene Melnyk didn't have to empty the coffers to table him a three-year offer. The icing on the cake? The Toronto infusion. Smith's transition should be eased by the presence of ex-Leafs Connor Brown, Tyler Ennis, Nikita Zaitsev, and Ron Hainsey, four players Dorion acquired this offseason.
Fit: 👔👔👔👔
Style: Sharp
Dave Tippett, Oilers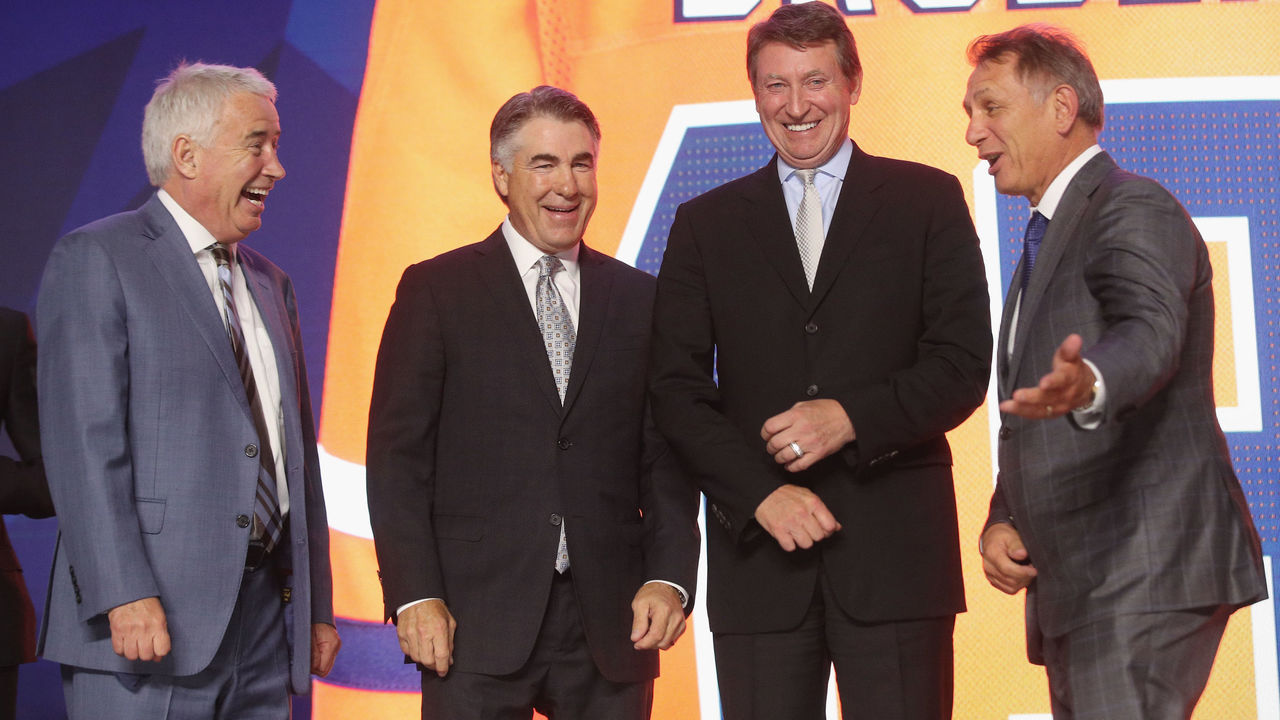 Hired: May 28 by GM Ken Holland
Among the seven offseason coaching hires, Holland tapping Tippett to right the ship in Edmonton might be the biggest boom-or-bust scenario. For starters, Tippett arrives via a management role with the Seattle expansion franchise and hasn't stood behind an NHL bench since 2016-17; that's not so long ago, sure, but it wasn't yesterday. What new ideas, if any, will he incorporate? Will those ideas work? Will he deploy Leon Draisaitl on Connor McDavid's wing, or prefer him centering his own line? Can he fix that woeful penalty kill? Will he get a save from his goaltending duo? Oilers fans are sick of losing. The roster is top-heavy and deeply flawed, and the front office didn't significantly improve it this summer. McDavid is 22, and with just one playoff series under his belt, his patience must be wearing thin. Tippett, who signed a three-year contract at a reported $2.75 million annually, will be the superstar's third coach. A fragile situation plus a popular veteran leader equals a toss-up.
Fit: 👔👔 1/2
Style: Promising
Dallas Eakins, Ducks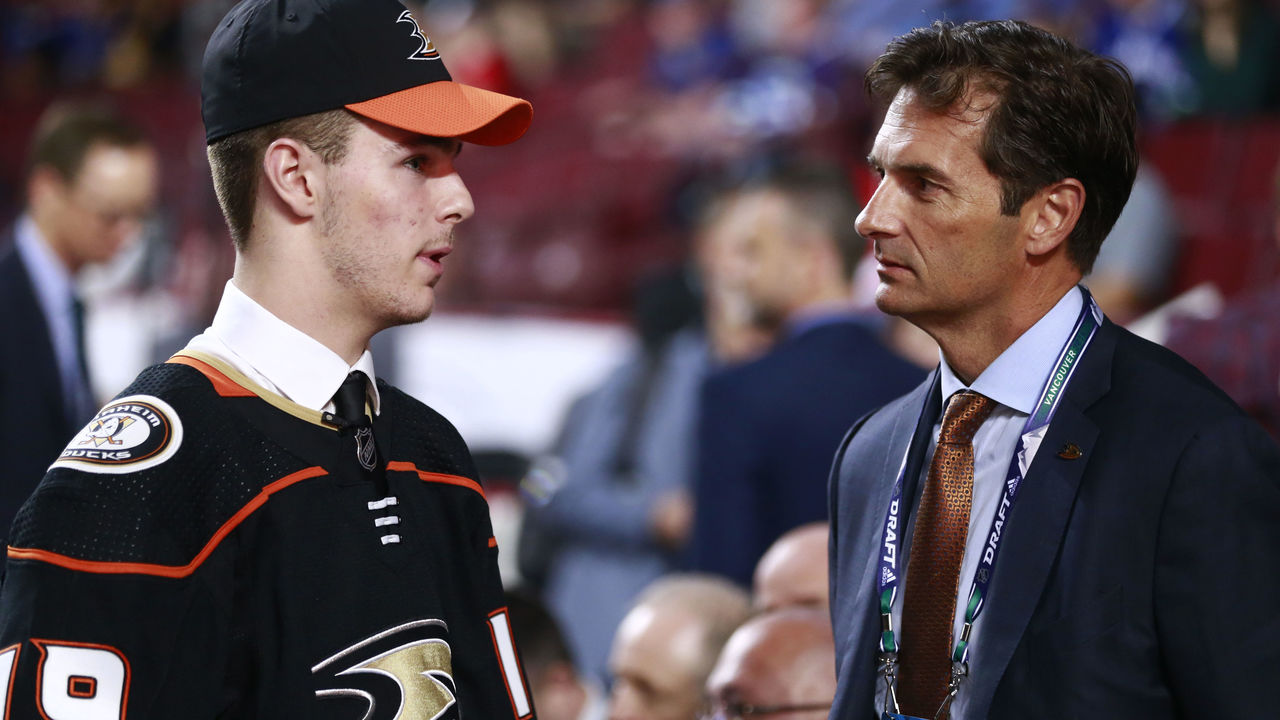 Hired: June 17 by GM Bob Murray
Eakins has a theoretical advantage over every other coach on this list in regards to hitting the ground running. An internal hire, he's graduating from a four-year stint with the Ducks' AHL affiliate to replace Randy Carlyle, and his familiarity with the club's young core - Sam Steel, Troy Terry, Ondrej Kase, etc. - should help push players' development into new territory. Murray had Eakins in his back pocket from the moment Carlyle was fired in February, but waited until June to announce the promotion. The delay was attributed in part to an unwillingness to separate Eakins from his post with the San Diego Gulls, yet it's noteworthy that Murray continued to consider outside options after the AHL season wrapped. Clearly, there was some trepidation, although the 52-year-old Eakins - a health freak, a down-to-earth coach, and a forward thinker - is a breath of fresh air for Anaheim. He's been open about learning from past mistakes - namely, the ones he made in Edmonton during his only other NHL head coaching gig - and will be advised by a smart guy in ex-Kings bench boss Darryl Sutter. Eakins and the Ducks' marriage has promise.
Fit: 👔👔👔 1/2
Style: Conservative
John Matisz is theScore's national hockey writer.