This season, the NHL trade deadline comes with added anticipation north of the border. Three Canadian teams are legitimate Stanley Cup contenders, a pair of squads are exceeding expectations despite intending to rebuild, and two organizations are at rock bottom with an eye toward the future.
With all that in mind, here's how each Canadian club should approach the Feb. 25 deadline:
Calgary Flames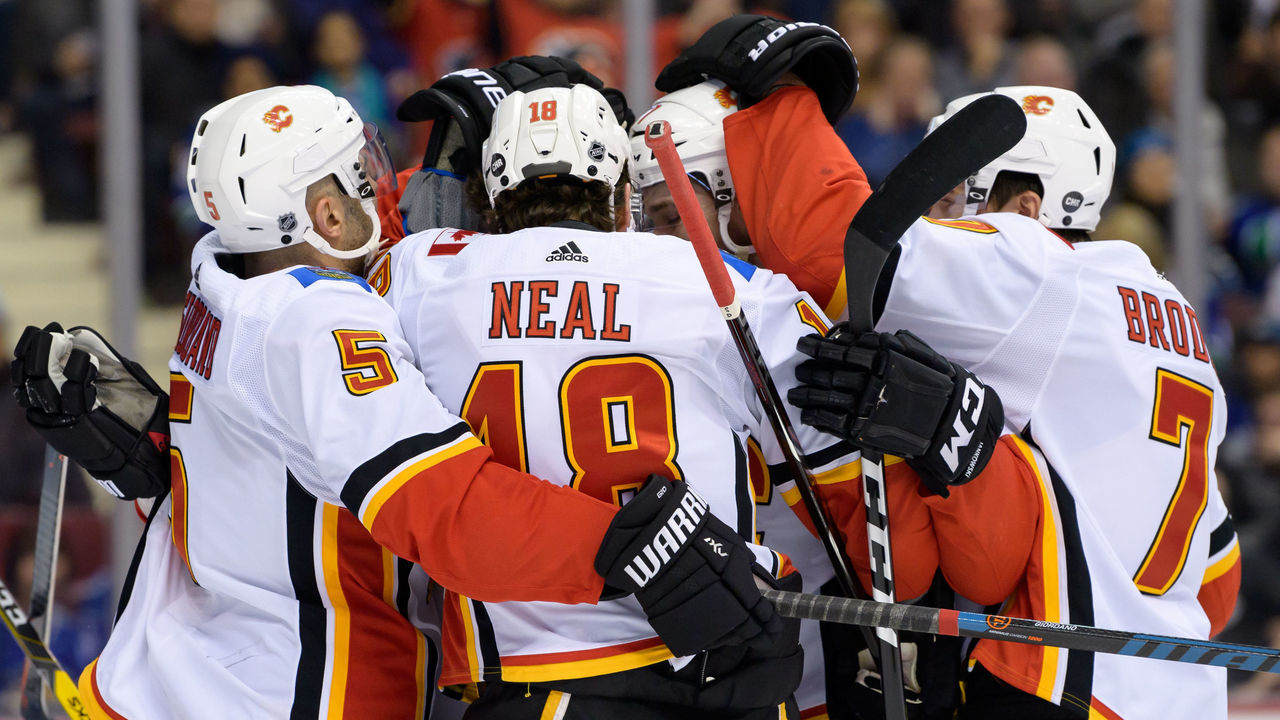 Points: 74 (2nd in Pacific)
Games remaining: 27
Projected remaining 2018-19 cap space: $1.5M
Flames general manager Brad Treliving should look for a right winger to play alongside Mikael Backlund and Matthew Tkachuk on the second line. Michael Frolik has regularly held that role, but he's also been a healthy scratch on multiple occasions, signaling a clear lack of trust from head coach Bill Peters.
Acquiring a high-end rental would be challenging given Calgary's lack of cap space, but Wayne Simmonds ($3.975M), Gustav Nyquist ($4.75M), or Mats Zuccarello ($4.5M) could fit into the picture with a contract like Frolik or Michael Stone heading the other way.
It's not a necessity, but the Flames could also look into adding a veteran depth blue-liner at a minimal cost in case one of their young bottom-pairing defensemen struggles down the stretch.
Edmonton Oilers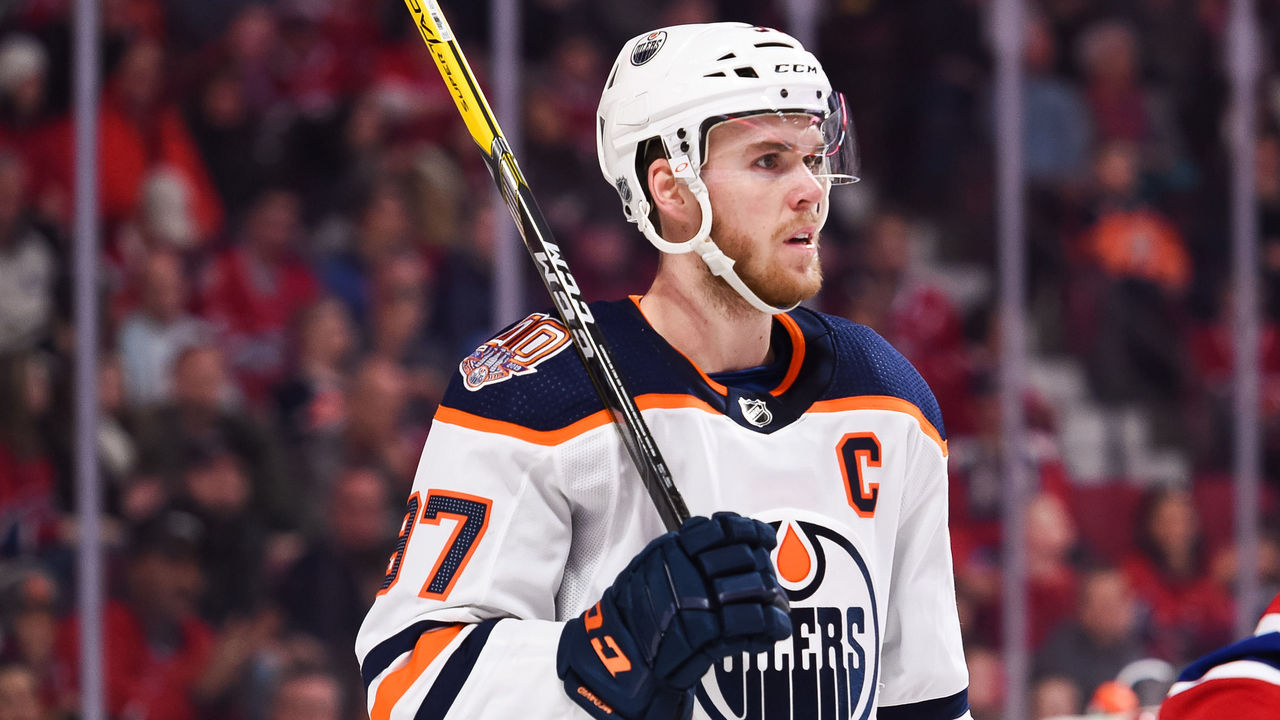 Points: 53 (6 points back of playoffs)
Games remaining: 27
Projected remaining 2018-19 cap space: $51,371
The Oilers need to look toward next season. Even if they somehow squeak into the playoffs as a wild-card team, they'll get stomped by one of the beasts atop the Central or Pacific.
Unfortunately, Edmonton doesn't have many appealing rentals it can dangle in trade talks. But in the midst of a career year, perhaps winger Alex Chiasson - with his affordable $650,000 contract and 17 goals this season - could return a mid-round draft pick or a half-decent prospect.
Goaltender Cam Talbot is a different story. No playoff team will trade for him as their starter, and he makes too much ($4.167M) to be a backup. The Oilers would likely have to eat a chunk of his remaining salary in order to get a late-round draft pick or a fringe prospect in return.
Realistically, overhauling the bottom half of this roster while trying to move out an expensive long-term contract or two is a mess that will need to be cleaned up in the offseason.
Montreal Canadiens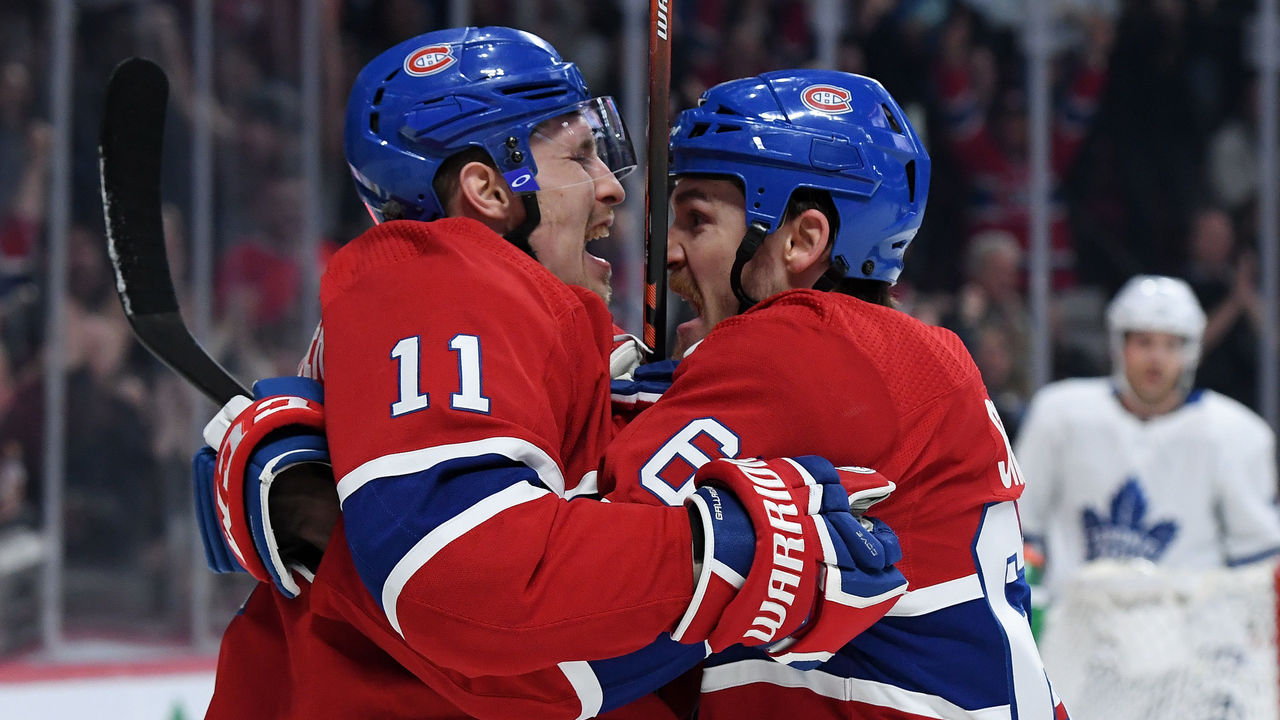 Points: 69 (4th in Atlantic)
Games remaining: 26
Projected remaining 2018-19 cap space: $8.8M
The Canadiens are one of the most surprising teams in the NHL this season. This was originally viewed as a rebuilding year, but they're primed for a postseason appearance.
General manager Marc Bergevin said on Jan. 7 that he won't be looking for a rental player, and even though the Habs have played well over the past month, that philosophy shouldn't change - unless it comes at a minimal cost.
This doesn't mean the Habs should sell, though. Instead, Bergevin could look to use the cap space at his disposal by acquiring players signed beyond this season. Standing pat wouldn't be the worst thing, either. This season has already been a step in the right direction, and Montreal could be a big player in free agency this summer.
Ottawa Senators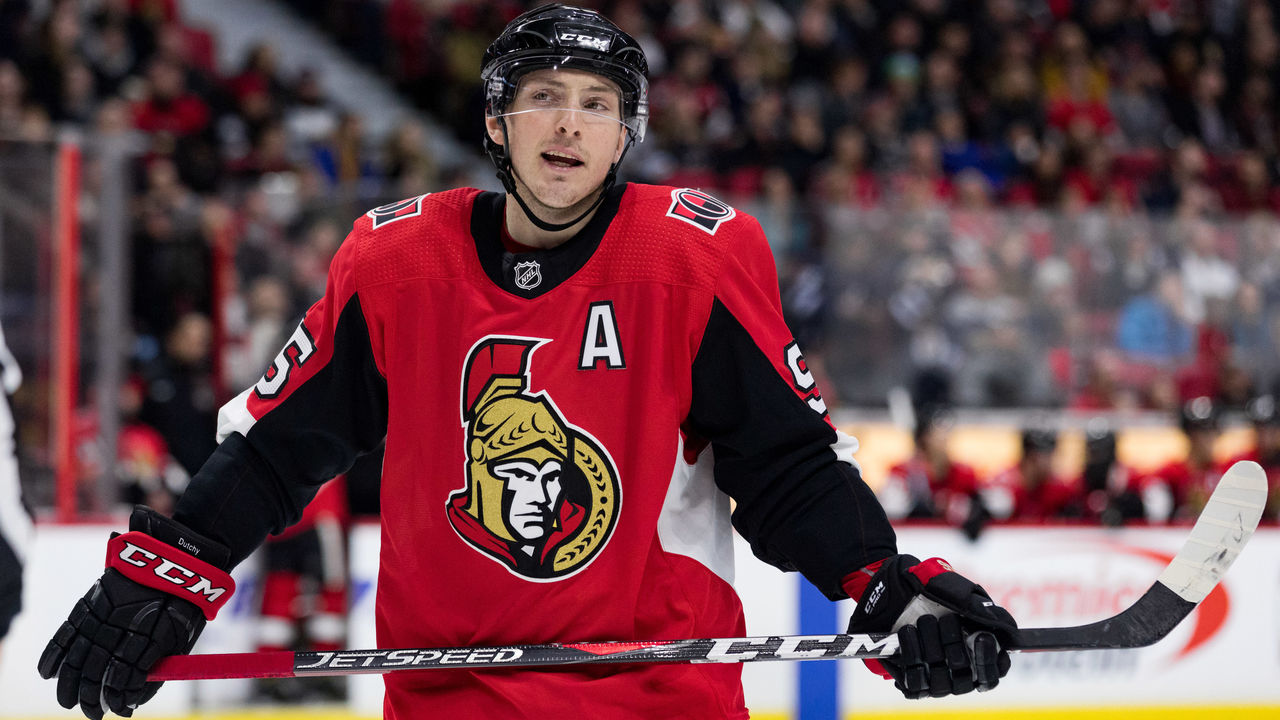 Points: 47 (last in NHL)
Games remaining: 27
Projected remaining 2018-19 cap space: $7.2M
The Senators should continue trying to re-sign pending unrestricted free agents Matt Duchene, Mark Stone, and Ryan Dzingel, but those players must be traded if they don't ink new deals by Feb. 25. Doing so would mean more short-term pain, but Ottawa simply can't afford to risk losing valuable assets for nothing.
The Sens don't own their 2019 first-rounder - a potential lottery pick - due to the Duchene trade last season. So, if they can acquire multiple early-round draft picks and coveted prospects in exchange for the aforementioned trio, it would help speed up the rebuild.
Toronto Maple Leafs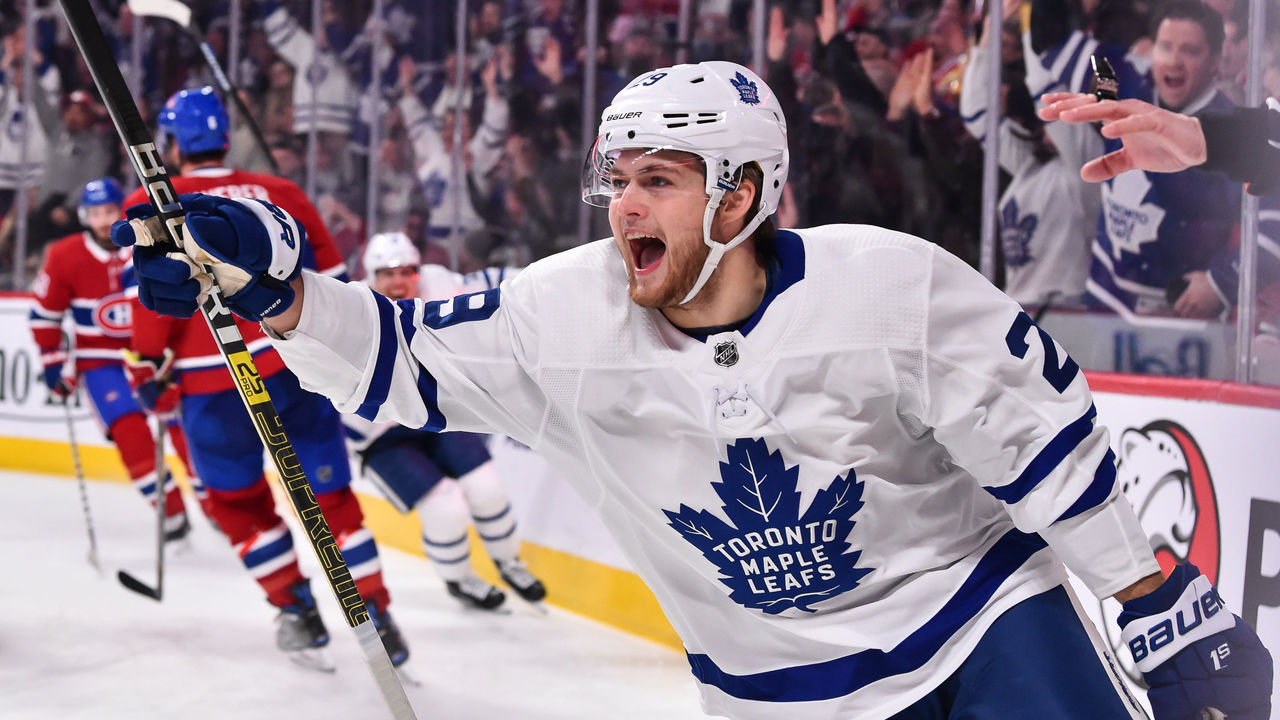 Points: 71 (2nd in Atlantic)
Games remaining: 27
Projected remaining 2018-19 cap space: $4.3M
The Maple Leafs still have cap space this season after acquiring Jake Muzzin, but Auston Matthews and Mitch Marner are set to earn a combined $3.7 million in bonuses that count against the ledger. Those can be deferred to next season, but the cap situation will be even tighter.
On the back end, Nikita Zaitsev ($4.5M annually through 2023-24) is a liability on the ice and a contractual headache. The Leafs would be wise to try upgrading the second defensive pairing, but that would require Zaitsev to be shipped out - likely in a separate trade. Still, even if it requires including a draft pick or a prospect to get rid of Zaitsev, the Leafs should pull the trigger if they have a better player lined up.
Toronto doesn't need help up front, but it could stand to add an affordable forward who can provide a physical presence. Carolina's Micheal Ferland ($1.75M) could fit if the asking price is right. Meanwhile, Connor Brown ($2.1M through 2019-20) might have to be moved in the coming offseason due to cap constraints, so he could be used as trade bait to find a short-term upgrade at the deadline.
Vancouver Canucks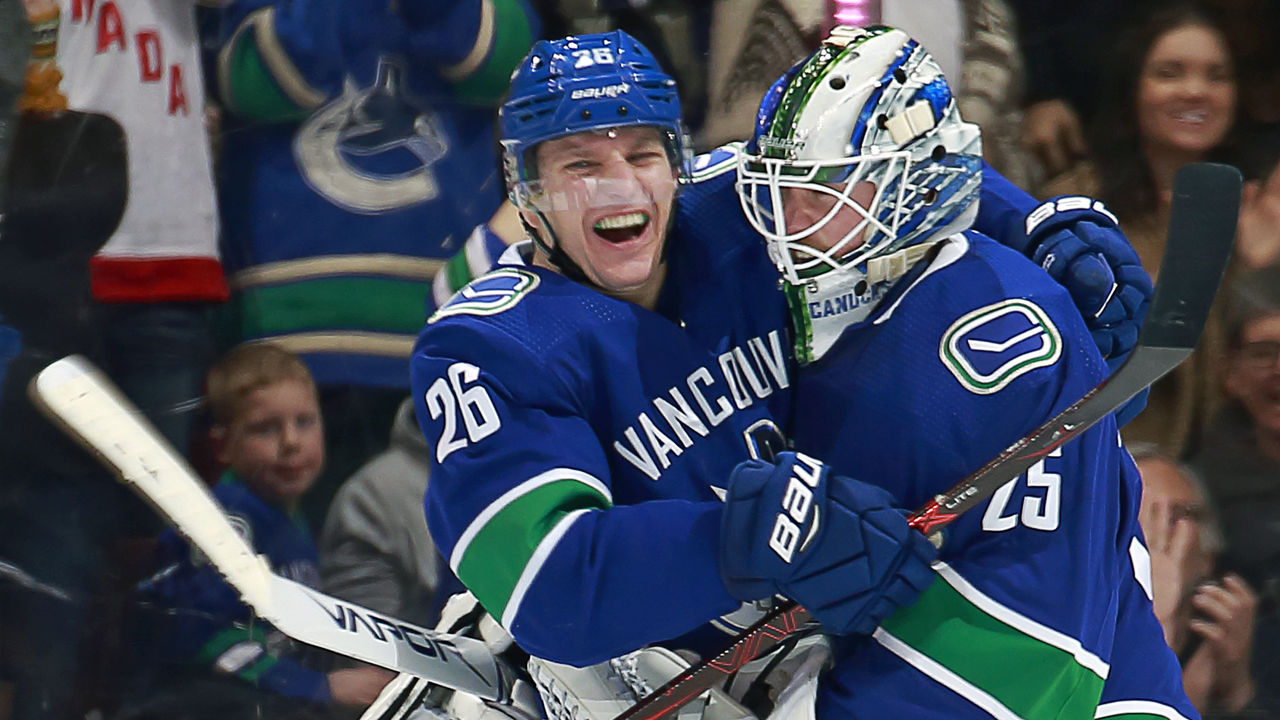 Points: 57 (2 points back of playoffs)
Games remaining: 25
Projected remaining 2018-19 cap space: $9.2M
The Canucks weren't expected to compete this year, but they're right in the thick of the playoff hunt. Still, Vancouver shouldn't go for it at the deadline, as the team is still a year or two away from being a legitimate contender.
The Canucks don't have many rentals they could sell, but if defenseman Alex Edler is willing to waive his no-trade clause when he returns from injury, general manager Jim Benning should trade him to a contender. Edler's been with Vancouver his entire career, and would likely be willing to rejoin the club in free agency after his contract expires this offseason.
Winnipeg Jets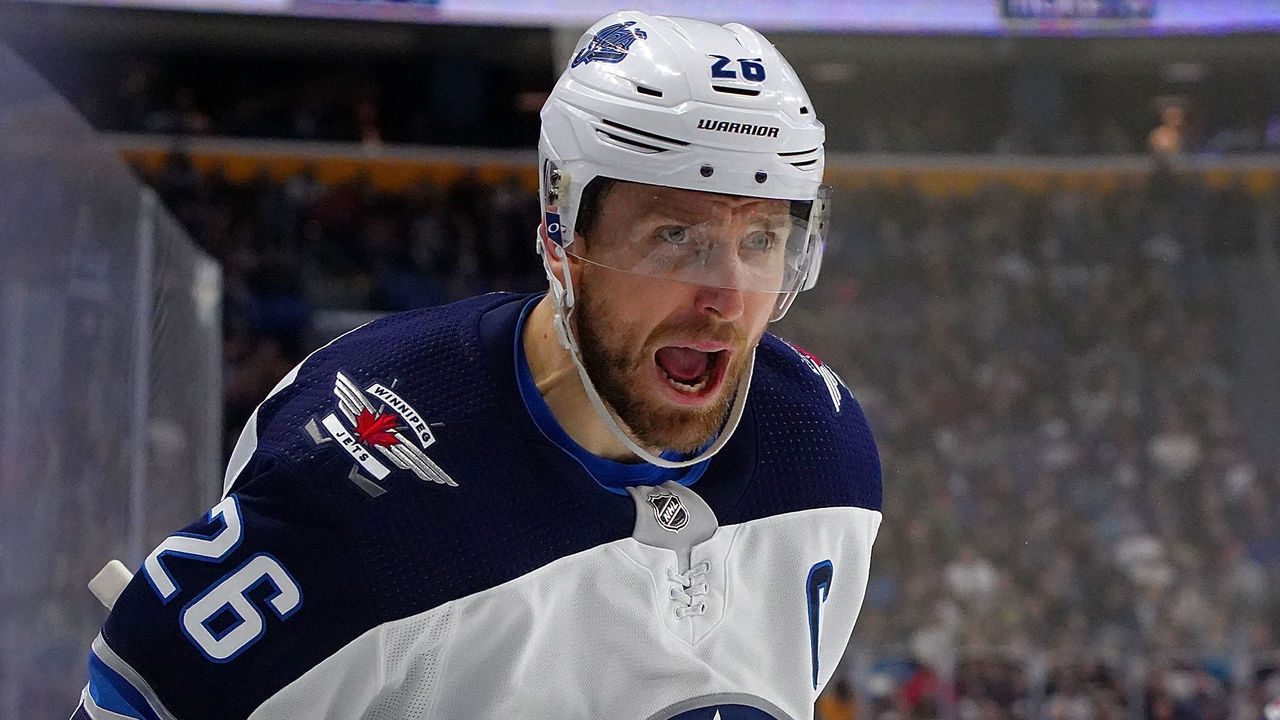 Points: 73 (1st in Central)
Games remaining: 26
Projected remaining 2018-19 cap space: $5.7M
With ample cap space this season, the Jets are perfectly positioned to acquire a big-name rental ahead of the deadline. However, the cap sheet will be tighter in 2019-20, when Blake Wheeler's extension kicks in and Patrik Laine, Kyle Connor, and Jacob Trouba all become restricted free agents.
Matt Duchene would be an ideal addition. Stanley Cup winners are typically strong down the middle, and Duchene would give the Jets a lethal one-two punch at center behind Mark Scheifele, with Bryan Little sliding down to a third-line role.
If the Jets strike out on Duchene, they should heavily pursue Ottawa's other big rental, Mark Stone, or the Blue Jackets' Artemi Panarin, a pending unrestricted free agent.
This is Winnipeg's year. General manager Kevin Cheveldayoff should put all his draft picks and top prospects on the trade block in order to acquire a game-breaking forward to anchor the second line.
(Cap information courtesy: CapFriendly)