Dallas Stars general manager Jim Nill has, over recent years, made a habit of making a major offseason splash in an attempt to get his club back to a Stanley Cup Final for the first time since 2000.
Nill was beaten to the punch this summer by new Toronto Maple Leafs GM Kyle Dubas' signing of John Tavares. But according to a report Tuesday, Nill doesn't seem to be standing idly by. In fact, if rumors are to be believed, the Stars have emerged as front-runners to land highly-prized blue-liner Erik Karlsson from the Ottawa Senators.
Senators GM Pierre Dorion's future with the Sens hangs in the balance as Ottawa fans wait with bated breath to see if the much-maligned front-office executive can right the ship and resurrect the franchise from what has been a dismal 10-month period.
Karlsson is the face of the Senators, so Dorion needs to get the deal right - to save both himself and the franchise. But where would he even start?
What pieces would be involved?
First off, moving Karlsson means Ottawa will need to fill a massive hole on its blue line, so a promising defensive prospect being involved is crucial.
Quite obviously, no players coming back to the Senators would remotely make up for the loss of Karlsson. But this move is being made to solidify Ottawa's future, not to win a mediocre amount of games in 2018-19 and become a bubble team.
| Stars send (position) | Senators send (position) |
| --- | --- |
| Miro Heiskanen (D) | Erik Karlsson (D) |
| Mattias Janmark (W) | |
| 1st-round pick (2019) | |
There's no denying that Karlsson was a different player after returning from serious offseason ankle surgery last year, but he remains one of the best puck-moving offensive defensemen in the league. So the package going Ottawa's way will have to be substantial, regardless of the franchise needing to cut payroll.
Reports have indicated the Sens are focusing on making 2017 third overall draft pick and stud defensive prospect Miro Heiskanen part of the deal, which would make a ton of sense from Dorion's perspective. Only problem, is Nill prepared to move one of the more promising players from last year's draft? If he's not, this is another potential deal that could work for both sides:
| Stars send (position) | Senators send (position) |
| --- | --- |
| Julius Honka (D) | Erik Karlsson (D) |
| Brett Ritchie (W) | |
| Remi Elie (W) | |
| 1st-round pick (2019) | |
| 2nd-round pick (2021) | |
Realistically, there are myriad packages for what the Senators could get in return for their two-time Norris Trophy-winning defenseman, as the club is in dire need of help at basically every position. But a trade like the one right above fills a lot of holes for Dorion right away.
However, Ottawa is devoid of a 2019 first-rounder from the Matt Duchene deal, so you can expect that Dorion will be holding firm on having a first-round pick being included in any potential Karlsson trade.
How would the trade impact the Stars?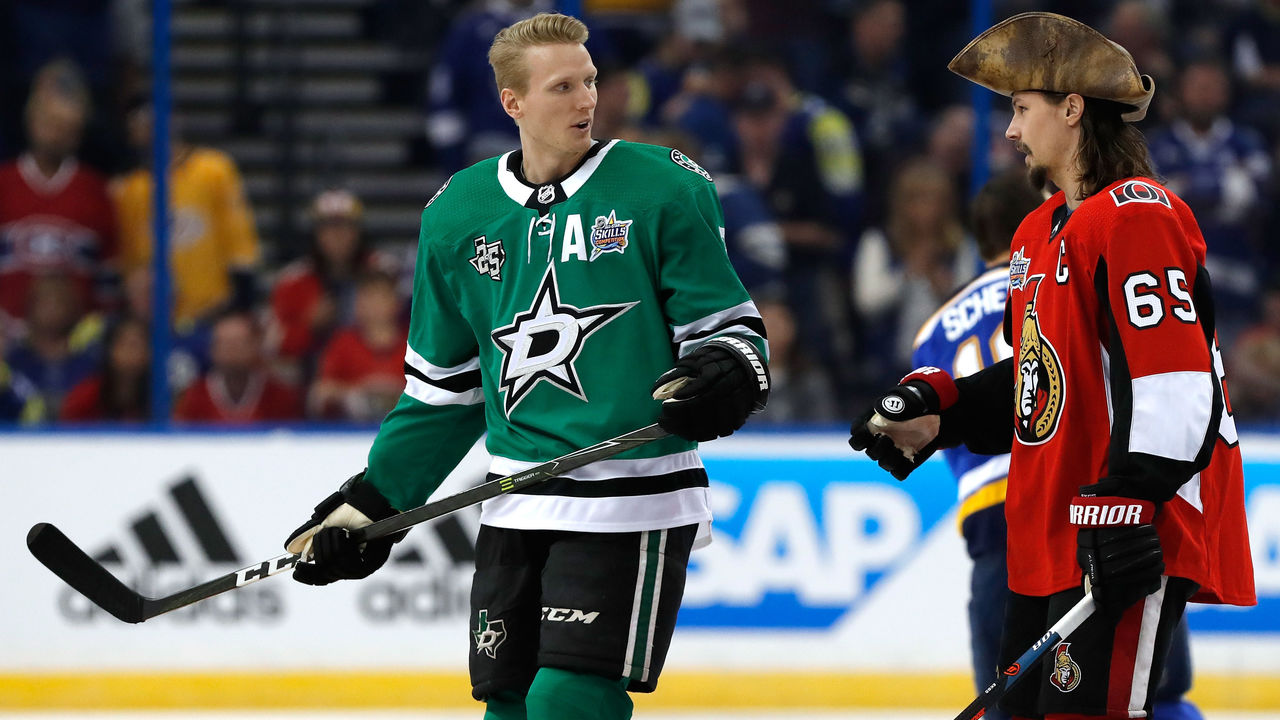 Dallas is going to have to give up at least one or two active roster pieces to land a player of Karlsson's caliber. And there's no denying the bright futures of guys like Heiskanen, Honka, and Janmark. But that would be a small price to pay to add a perennial All-Star to its blue line.
Not to mention, imagine what the Stars' power play would like with Jon Klingberg playing opposite to his Swedish countryman? See you later. Both D-men average an insane amount of ice time per game (23:03 career average for Klingberg, 25:58 career average for Karlsson) and are both capable of hitting the 50- to 60-point mark on a yearly basis.
The price might be steep, and his future cap situation would need some tinkering, but if Nill has the opportunity to add a franchise player like Karlsson, he should be seriously considering coughing up the proper return to bring in that game-changing piece. If Nill can get Karlsson in Big D, the Stars quickly transform into a serious playoff threat.
How would the trade impact the Senators?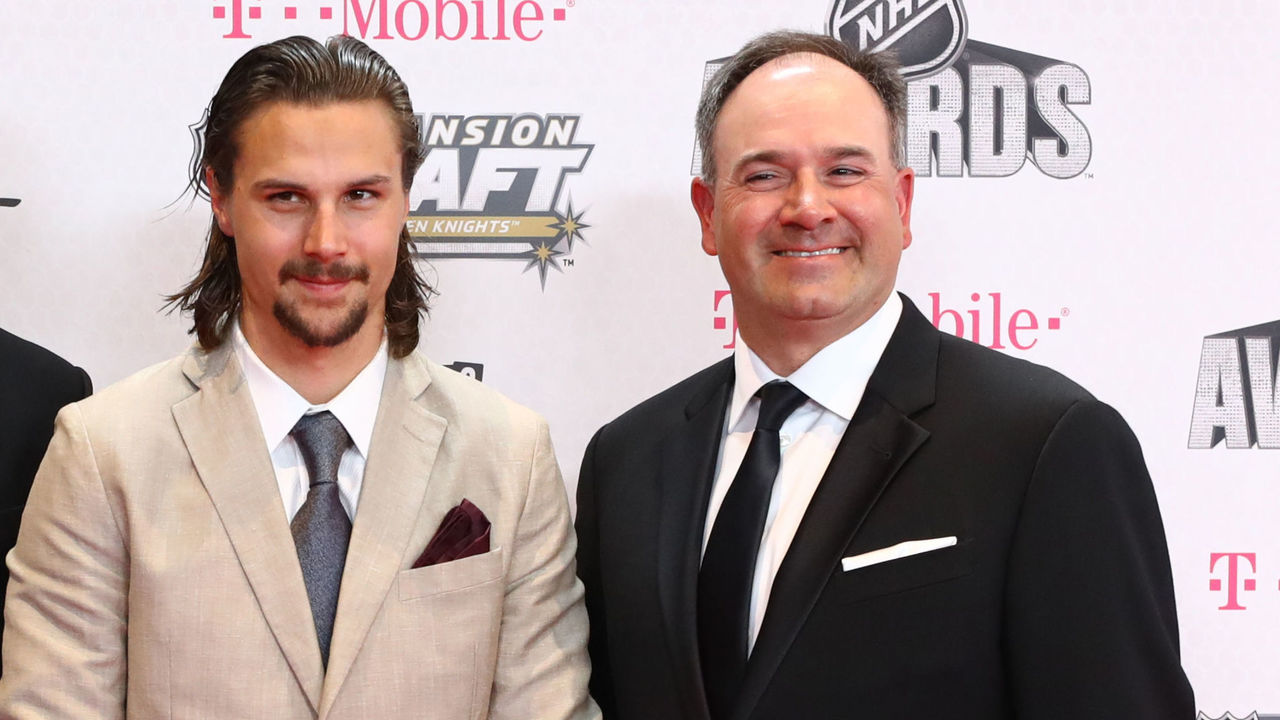 While Sens fans continue to groan and eye-roll in disapproval at seemingly every piece of news that comes out of the nation's capital this summer, Dorion has the chance to put the past season of mayhem behind him and turn the page on a new chapter of Ottawa hockey.
It was previously believed that any deal involving Karlsson would have to include winger Bobby Ryan and his hefty cap hit of $7.25 million over the next four years. But that rumor appears to be just that, as the Senators have reportedly agreed to not include Ryan in any Karlsson negotiations.
A trade with the Stars involving Karlsson wouldn't bring Ottawa back to life overnight, but it would go a long way in setting the club up for a successful future.
(Photos courtesy: Getty Images)