Matchmaker: Projecting new homes for this summer's top 10 trade candidates
Ethan Miller / Getty Images Sport / Getty
Salary-cap complications have shifted the majority of moves in the hockey world from the trade deadline to draft weekend, and fans could be in for another whirlwind this summer with plenty of big names reportedly on the market.
With that in mind, let us play the role of matchmaker and consider the perfect landing spot for each of the 10 biggest names who could be dealt this offseason.
Erik Karlsson - Vegas Golden Knights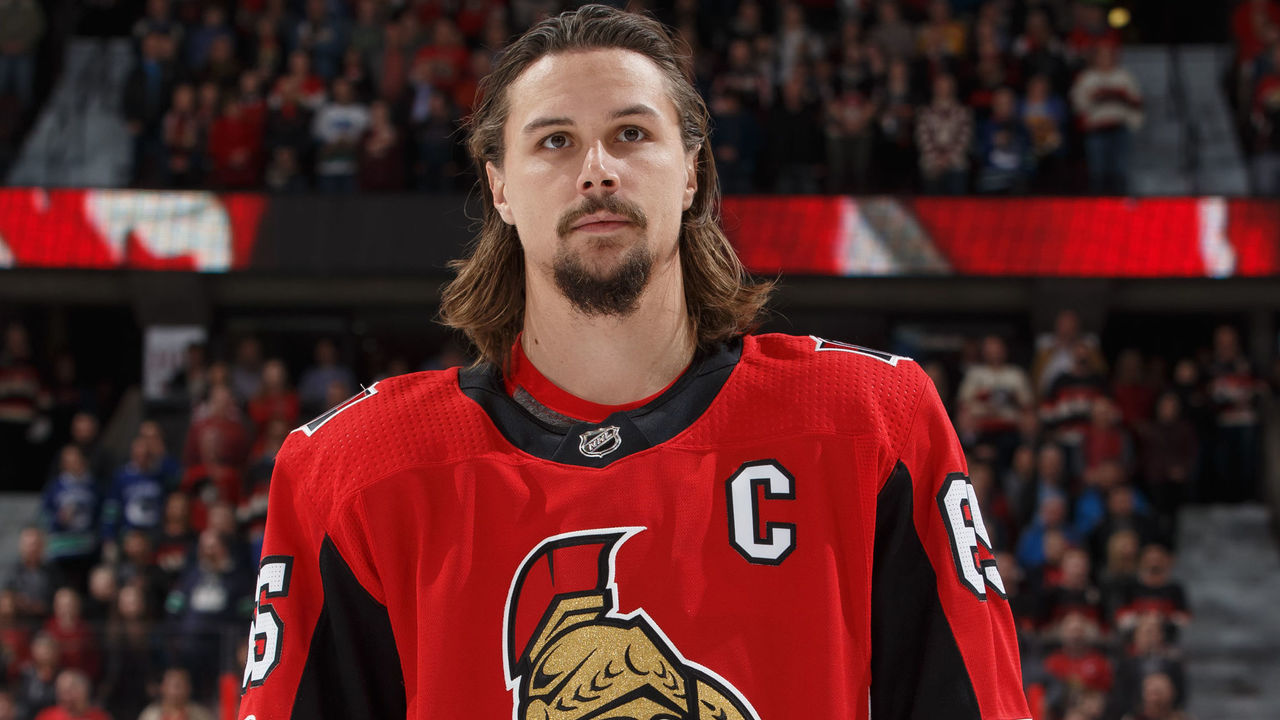 Possible return: 2019 1st-round pick, F Alex Tuch, F Cody Glass, D Nicolas Hague
Reports indicated that the Vegas Golden Knights and Ottawa Senators nearly pulled off a blockbuster ahead of the most recent trade deadline, so a little more time may be all that's needed to complete the biggest NHL trade in two years.
Golden Knights general manager George McPhee hasn't been shy about his desire to add a puck-moving defender, and there's no better option on the planet than Erik Karlsson. While the Golden Knights were expected to take a slow and steady approach toward building their roster, this year's results likely rewrote their playbook, meaning Vegas could part with a handful of the prospects and draft picks it accumulated last summer.
Vegas could also make the deal more palatable for the Senators by taking on the expensive Bobby Ryan. Such an option was considered at the deadline, and could be brought up again if these two teams rekindle their trade talks. Meanwhile, there are no assurances Karlsson is ready to sign a long-term extension in Ottawa, so bringing back a first-round pick in next year's draft, plus three former high picks, would be an impressive haul for Senators GM Pierre Dorion.
Ryan O'Reilly - St. Louis Blues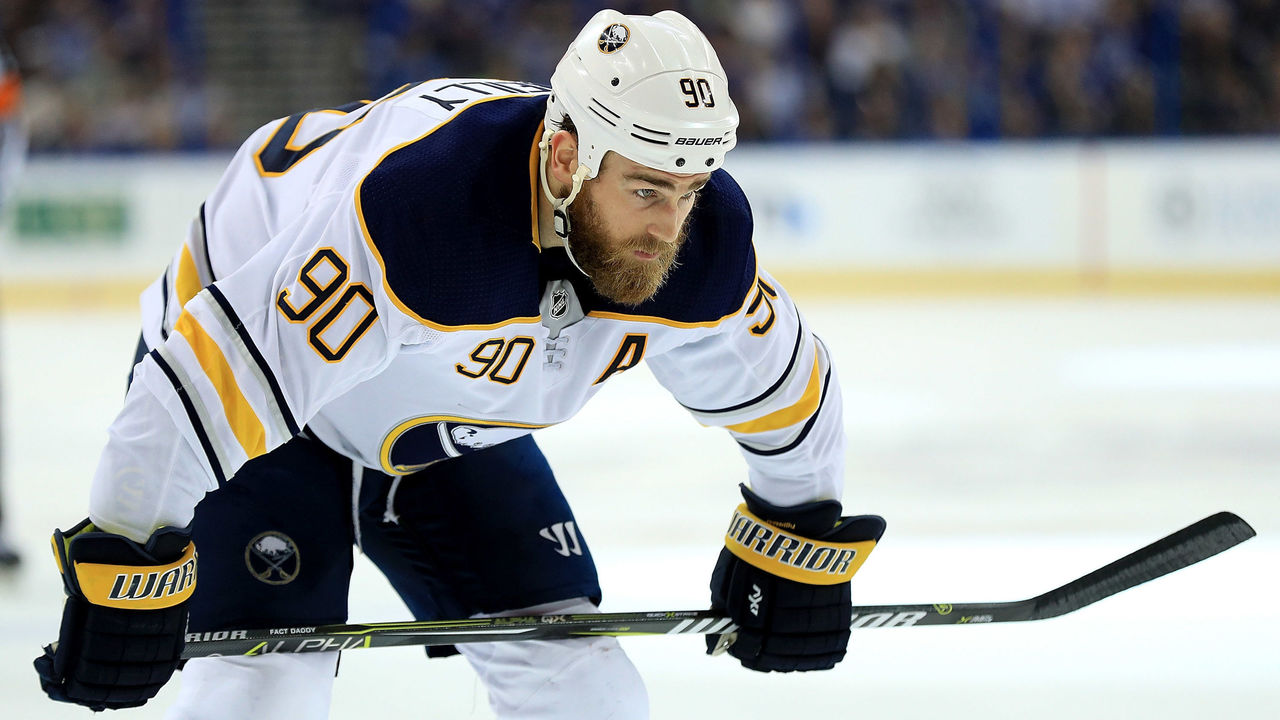 Possible return: 2018 1st-round pick (29th overall, from Jets), F Robert Thomas, D Vince Dunn
It's difficult to understand why the Buffalo Sabres would consider parting with Ryan O'Reilly, one of the game's best two-way pivots, but the trade chatter just won't go away.
Brought to Buffalo three offseasons ago, the hope was that O'Reilly and Jack Eichel would lead the Sabres back to the postseason, but it's yet to happen, and under second-year GM Jason Botterill, changes could be afoot.
The St. Louis Blues are a promising potential fit. Few teams so obviously lack a top center, and GM Doug Armstrong has already indicated he's got the green light to correct the longstanding issue. Given that St. Louis is set to contend now, parting with young players like center Robert Thomas and left-side defenseman Vince Dunn - who can both immediately slot into the Sabres' lineup - could be a fair price. The Sabres could also parlay Winnipeg's first-rounder from the Paul Stastny trade into an upgrade elsewhere on the roster.
Phil Kessel - Minnesota Wild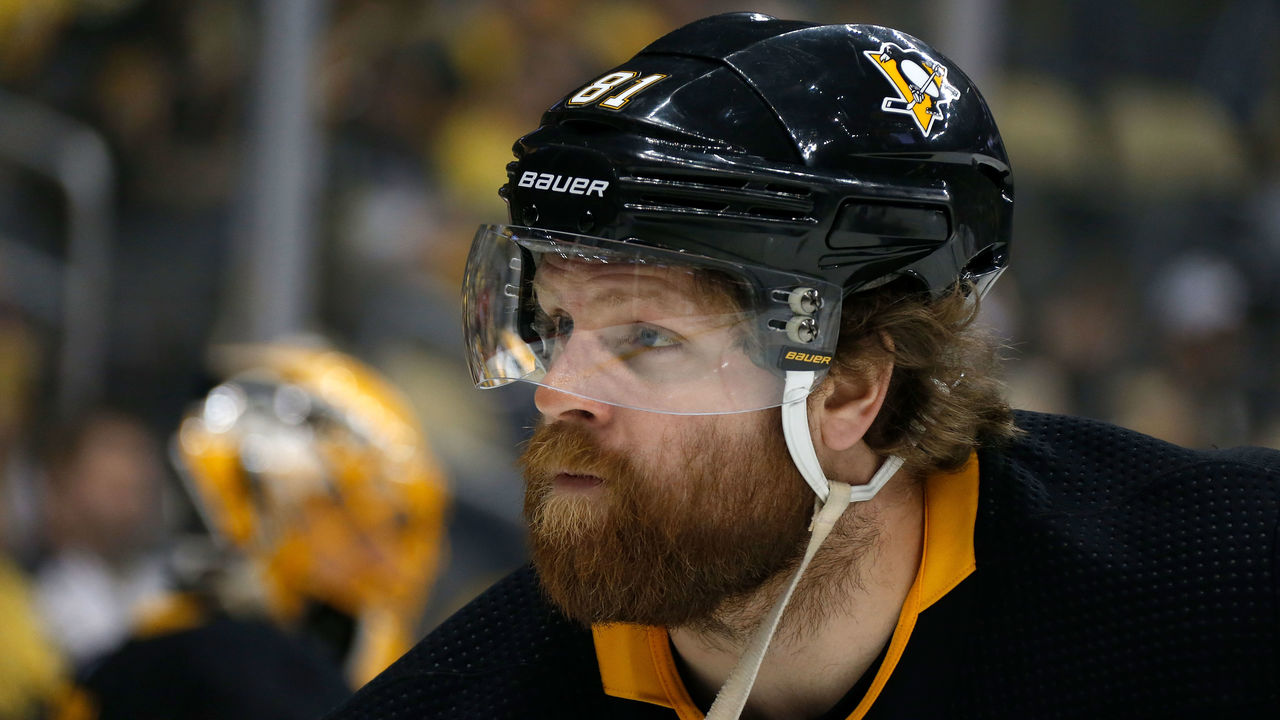 Possible return: F Jason Zucker, F Kirill Kaprizov
All Phil Kessel has done since arriving in the Steel City is win two Stanley Cups and follow that up with a career-best 92-point season. But alas, one of the league's premier snipers finds his name in the rumor mill once again.
There are a few things to consider: While Kessel is coming off a career year, it was likely an outlier, since he typically produces around 70 points per season. There's also the matter of his contract, which carries an affordable $6.8-million cap hit but also contains a no-trade clause, meaning Kessel can limit potential trade partners to eight teams of his choosing.
Fortunately, the Minnesota Wild were on that list the last time around, and likely stand to reappear given Kessel is a Minnesota Golden Gophers graduate. There's also the presence of new Wild GM Paul Fenton, who may look to quickly put his stamp on the squad. For the Pittsburgh Penguins, parting with Kessel would free up the dollars to upgrade their weakened blue line, which took a hit following a handful of recent departures. The Wild could offer an intriguing prospect in KHL forward Kirill Kaprizov, plus winger Jason Zucker, whose 33-goal output last season was only slightly outpaced by Kessel.
Max Pacioretty - Florida Panthers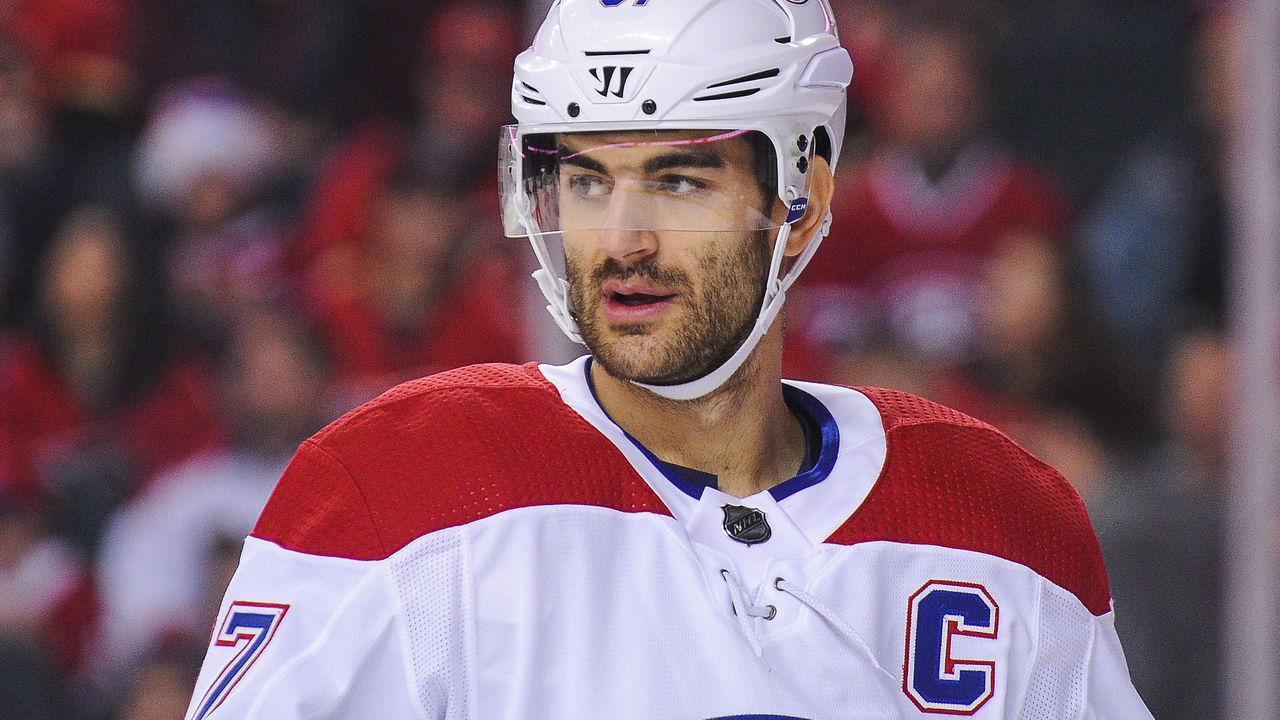 Possible return: 2018 1st-round pick (15th overall) and F Nick Bjugstad
Much like Karlsson, Max Pacioretty was among the biggest names reportedly available at the trade deadline, and while a deal never came to fruition, the Montreal Canadiens could re-investigate that possibility this offseason.
The Habs would undoubtedly like to add a top center, but it's unlikely they can acquire one by dealing a player who suits up at a less valuable position - particularly a scoring winger coming off his lowest goal total in five seasons who's under contract for just one more year.
There have been questions about Pacioretty's ability to perform in the spotlight, so moving to a quieter market - like South Florida - could help get his game back on track. For a young Florida Panthers squad that could use an offensive boost of its own, Pacioretty could be the perfect addition. In return, Florida could offer its first-round pick - assuming Pacioretty's willing to sign an extension - plus hulking forward Nick Bjugstad. After years of injury troubles, Bjugstad finally put together a healthy campaign last season, but may still benefit from a fresh start. His ability to play either wing or center seems like a match for Montreal as well.
Jeff Skinner - Los Angeles Kings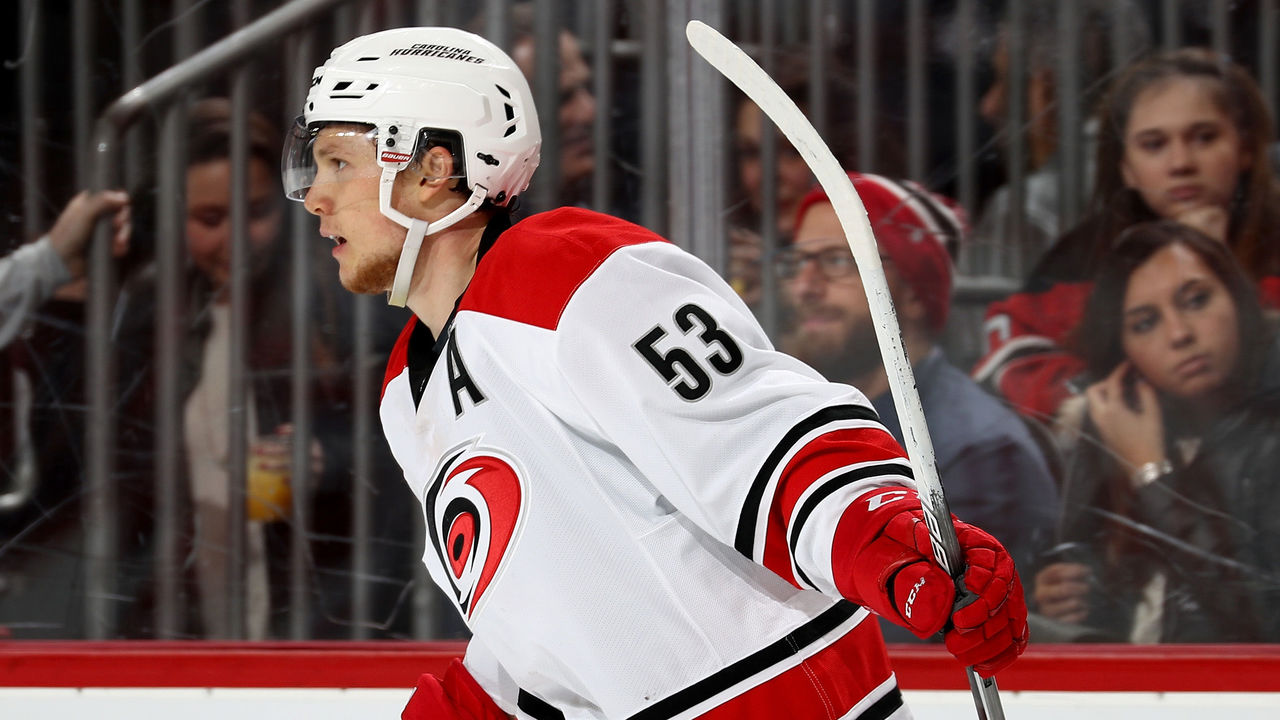 Possible return: 2018 1st-round pick (20th overall) and F Alex Iafallo
After missing the playoffs a year ago, the Los Angeles Kings crept into this year's postseason, but you may not remember it since they barely found the scoresheet. In a four-game opening round sweep to the Golden Knights, the Kings were shut out on two occasions and managed just three goals total.
That followed a 239-goal campaign - the lowest offensive output of any playoff team save the Anaheim Ducks, who tallied just four fewer - so it's likely not a stretch to assume that adding some top-line offense is at the top of GM Rob Blake's shopping list.
Carolina Hurricanes forward Jeff Skinner is reportedly on the trade block, with an asking price of a first-round pick and a prospect. If Los Angeles prefers to keep its prospects in tow, the team could instead offer young forward Alex Iafallo, who made his NHL debut last season. It would also make a deal more palatable for the Kings if Skinner, an unrestricted free agent in 2019, signs a long-term extension with his new club.
Mike Hoffman - Calgary Flames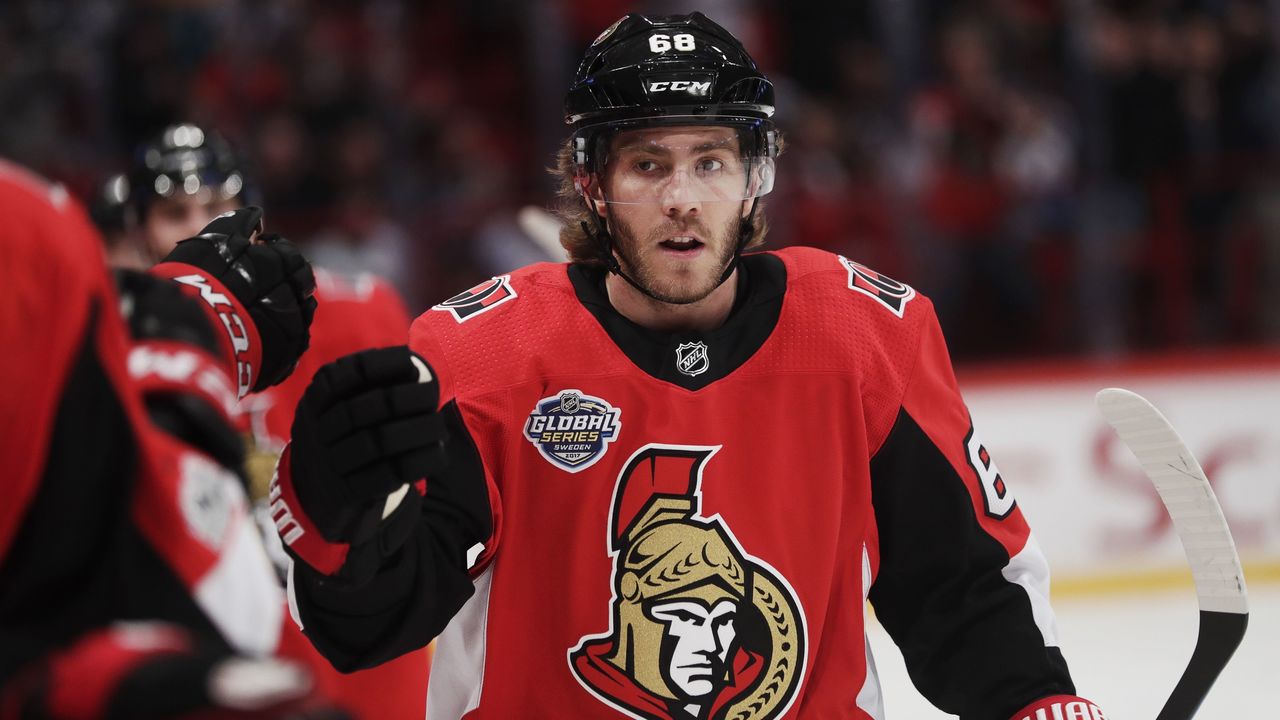 Possible return: 2020 2nd-round pick, F Sam Bennett, D Rasmus Andersson
A deal between two Canadian clubs could have Mike Hoffman packing his bags for a trip west.
Built to win now, the Calgary Flames own one of the league's deepest blue lines, and an aging netminder in Mike Smith who provided stability between the pipes last season. The problem was Calgary's inability to find the back of the net, as only four clubs scored fewer goals. That's why GM Brad Treliving should call his Ottawa counterpart as the Senators eye a shakeup.
While Calgary doesn't have many draft picks to part with - three already went to the New York Islanders for rearguard Travis Hamonic - the Flames could put together a package of young talent that piques the Senators' interest. Former fourth overall pick Sam Bennett has yet to translate his junior numbers to the NHL, but could benefit from a fresh start. Calgary's embarrassment of riches on defense should also limit the sting of dealing away the promising Rasmus Andersson.
Justin Faulk - Chicago Blackhawks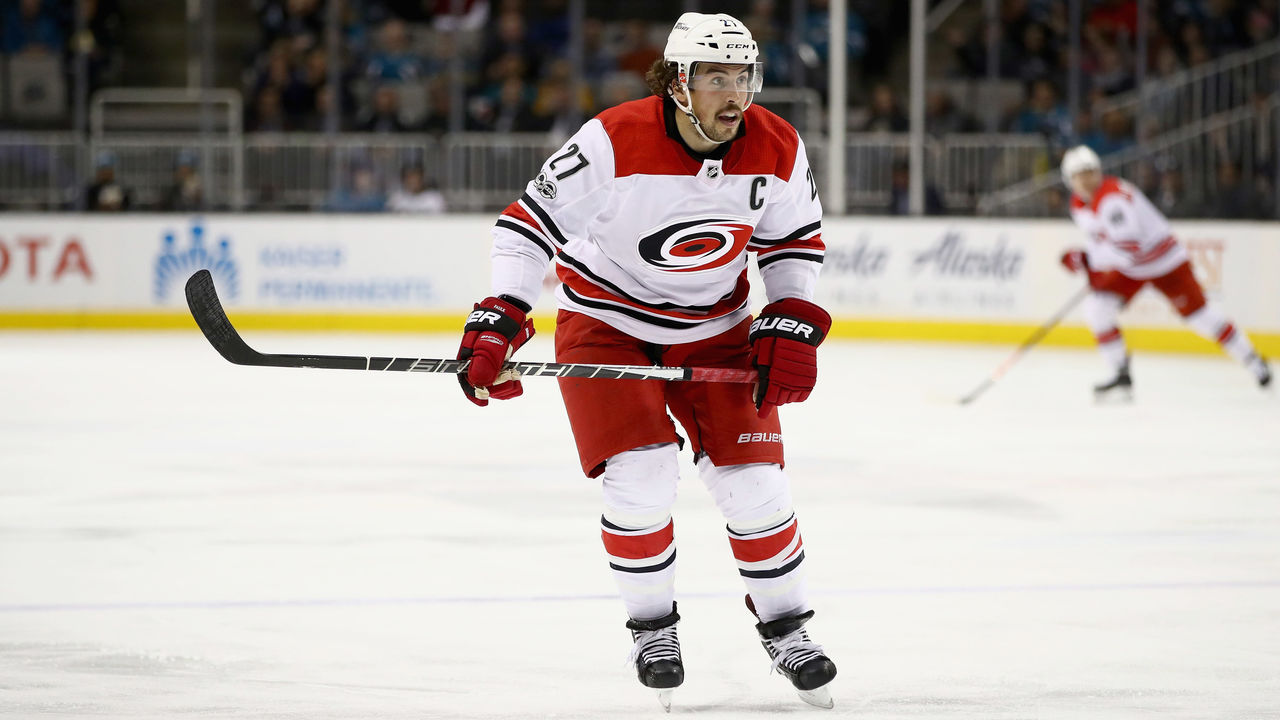 Possible return: 2018 1st (27th overall, from Predators), F Marian Hossa, D Chad Krys
It'll take some creativity on the part of these two GMs, but a swap that would send Justin Faulk and Scott Darling from Carolina to the Chicago Blackhawks makes some sense for both clubs.
Chicago's blue line, once the team's strength, lacks both depth and top-end talent, and Faulk would help the Blackhawks begin to improve their defensive core. Darling is expensive, but he has a history of success in Chicago and could step into the starting job should injuries continue to trouble Corey Crawford.
As for the Hurricanes, the deal allows them to walk away from the Darling experiment - he's due nearly $12 million over the next three seasons - and clear a spot for a new goaltender, taking on Marian Hossa's cap hit in exchange. Hossa is owed just $1 million over each of the next three seasons. Carolina also lands Boston University defenseman Chad Krys, who is ready to turn pro, and the first-rounder that Chicago originally received for Ryan Hartman.
Chris Tanev - Toronto Maple Leafs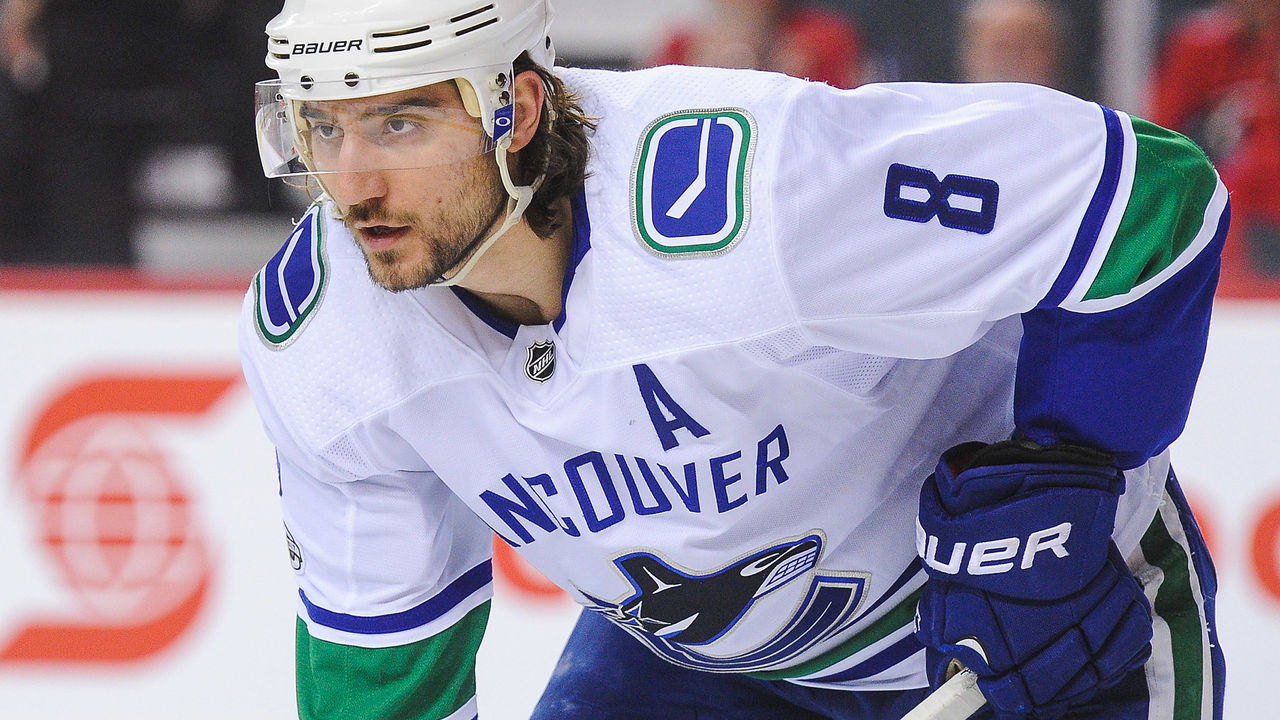 Possible return: 2018 1st-round pick (25th overall), F Josh Leivo, D Connor Carrick
It's no secret that the Toronto Maple Leafs need to upgrade their blue line, particularly if a top-pairing, right-shot defender is available. Enter Vancouver Canucks defender Chris Tanev, a mobile and positionally sound rearguard who could play alongside Morgan Rielly.
While Canucks GM Jim Benning has long been adamant that Tanev is not for sale, his tune may change if a rival team puts a first-round pick on the table. That's part of the offer here, as the Maple Leafs move their earliest selection in the coming draft.
Accumulating picks and young talent should be the name of the game for the rebuilding Canucks, while Carrick also helps fill a role on their rejigged back end.
Tyler Johnson - Arizona Coyotes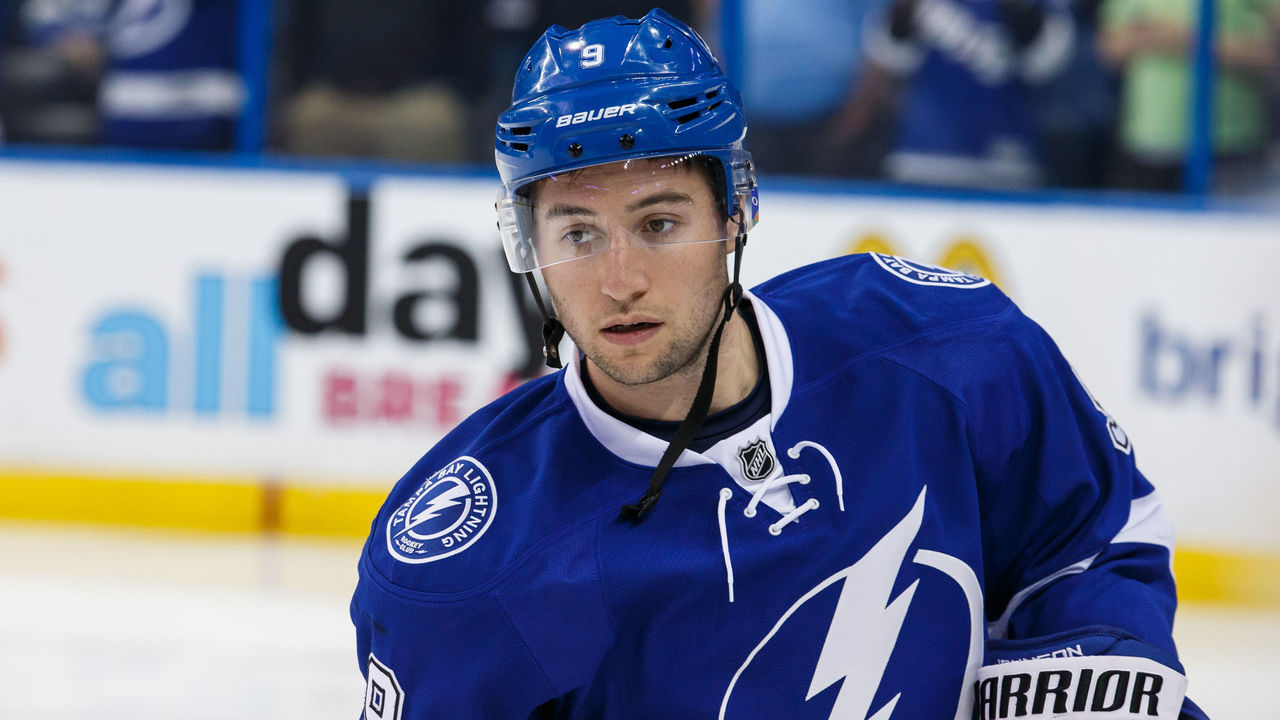 Possible return: 2019 2nd-round pick, D Pierre-Olivier Joseph
Tampa Bay Lightning GM Steve Yzerman has decent cap flexibility this summer, with about $12 million in wiggle room once next season's ceiling is announced. But the challenge for Tampa Bay arrives a year from now, when elite winger Nikita Kucherov is due for an extension and is likely in line to double his current $4.7-million salary.
Yzerman's most pressing issue is how he'll create the room to retain the Russian star. One option is flipping forward Tyler Johnson, who signed a seven-year extension with the Lightning last offseason.
Johnson's role as the team's second-line center has been usurped by Brayden Point, who's on a cheap entry-level deal, and the 27-year-old has a full no-trade clause that kicks in July 1 - so if Yzerman's going to move Johnson, the time is now. A prime landing spot could be the Arizona Coyotes, who need a middleman behind Derek Stepan and some insurance for up-and-coming pivot Dylan Strome. Could the Lightning be interested in QMJHL defenseman Pierre-Olivier Joseph, a first-round pick by Arizona a year ago and the brother of Lightning prospect Mathieu Joseph?
Philipp Grubauer - New York Islanders
Possible return: 2018 1st-round pick (12th overall, from Flames)
Newly minted Islanders GM Lou Lamoriello hasn't been shy about fixing up his team's goaltending in the recent past - near the end of his tenure with the Devils, he parted with a top-10 pick to bring in Cory Schneider from the Vancouver Canucks, and one of his earliest moves upon arriving in Toronto was sending first- and second-round picks to the Ducks for Frederik Andersen.
Could one of Lamoriello's first acts on the Island be upgrading the team's woeful goaltending? After the tandem of Jaroslav Halak and Thomas Greiss struggled, New York is ripe for an upgrade, and could target Washington Capitals backup Philipp Grubauer. The 26-year-old restricted free agent has shown he has the chops for the top job and could be attainable thanks to Washington's cap crunch. The Islanders' second first-round pick, added in the Hamonic trade, should be enough to close the deal.
(Photos courtesy: Getty Images)
Comments
✕
Matchmaker: Projecting new homes for this summer's top 10 trade candidates
  Got something to say? Leave a comment below!