3 reasons the Rangers will force Game 7
Adam Hunger / USA Today Sports
Two second-round series have already locked down a Game 7, so why not make it three?
The New York Rangers hope to do exactly that Tuesday night, as they return to Madison Square Garden seeking to force a seventh and deciding game versus the Ottawa Senators.
While their backs are against the wall, the Rangers won't go out easy, and here are three ways they can live to fight another day:
Home sweet home
New York's home record throughout the regular season was subpar, but the postseason has been a different story.
The Rangers have won four in a row at The World's Most Famous Arena, and are 4-1 overall in the playoffs. They defeated Ottawa by a 4-1 score in Games 3 and 4, and have looked far more comfortable on Broadway.
Hank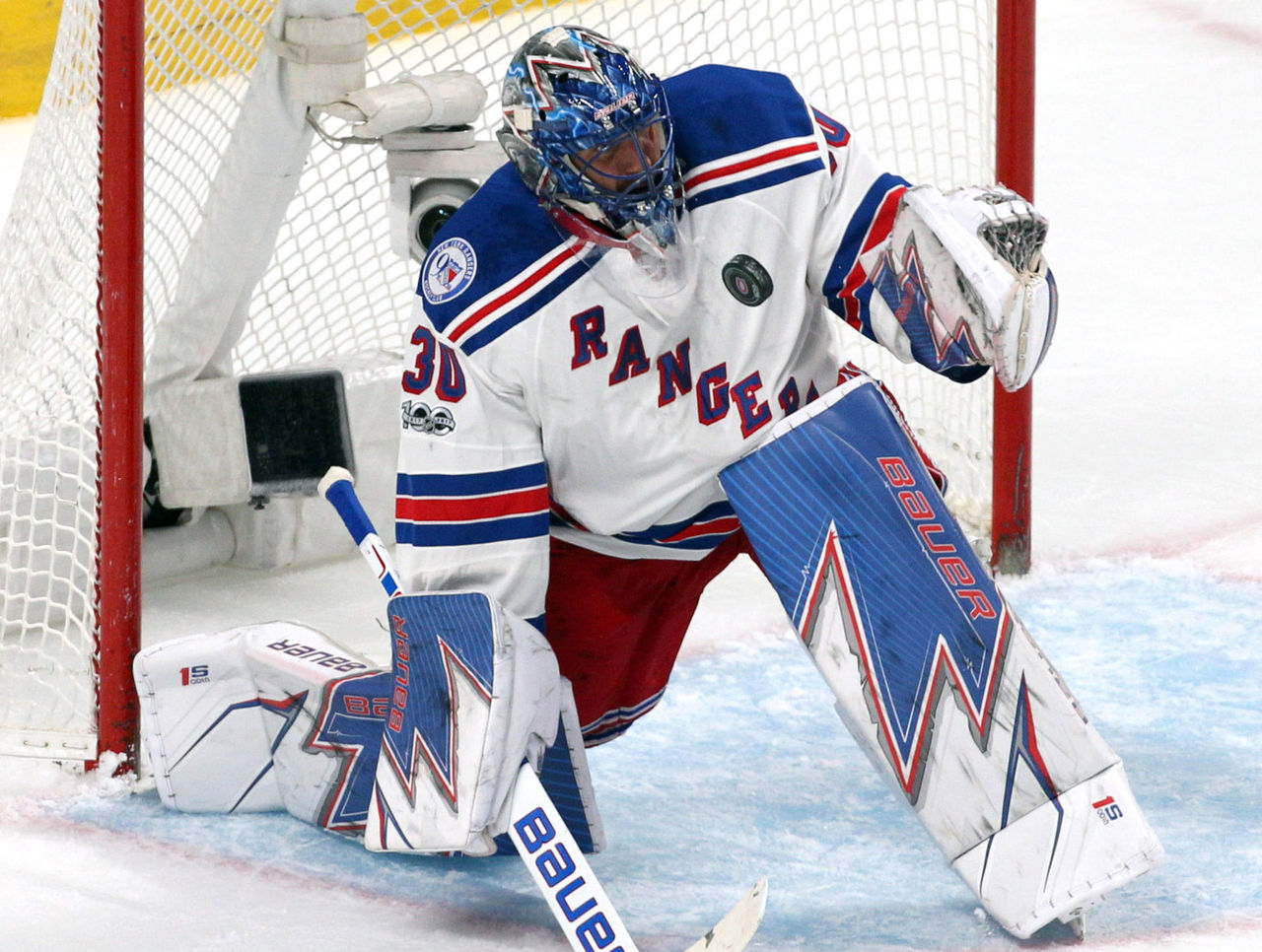 (Photo Courtesy: Action Images)
The King won't be knocked off his throne easily.
Although Henrik Lundqvist misplaced his crown in a leaky Game 5 performance, Hank loves to bounce back. This season, Lundqvist managed a 10-3-2 record with a .924 save percentage after losses in which he allowed three or more goals.
What's more, dating back to 2012, Lundqvist is 15-5 in elimination games, posting a 1.74 GAA and .945 save percentage. At The Garden, he's 10-1, posting a 1.05 GAA and .965 save clip with his season on the line.
If it ain't broke, don't fix it
If it weren't for 6-on-5, the Rangers could very well be onto the Eastern Conference Final by now.
In Games 2 and 5, New York was stunned in the final minutes as Ottawa converted with an empty net, forcing overtime and eventually winning each time.
Throughout the entire series, the Rangers have only trailed for 13:10, and a one-goal margin has been all that's separated the two teams in New York's losses. The Rangers can't dwell on any bad breaks, but if they stick to what they've been doing, perhaps they'll finally catch one.