Panthers owner Viola looks to atone for lost season with Kentucky Derby triumph
Eliot J. Schechter / National Hockey League / Getty
Florida Panthers owner Vincent Viola is looking for the next head coach of his beleaguered NHL team - but he'll take a break from his search this Saturday, when he'll watch a couple of members from his other sports franchise compete in the Kentucky Derby.
Viola and partners own the aptly-named Always Dreaming, a top contender in the Derby. The 3-year-old colt, who races for Viola's St. Elias Stable, is also owned by Viola's wife Teresa, MelB Stables, Brooklyn Boyz Stable, and West Point Thoroughbreds. Always Dreaming won the Florida Derby last month, a respected prep race for the Derby.
Always Dreaming is the second co-favorite at 5-1 on the Wednesday morning line. He will run from post position 5.
Viola and partners weren't messing around with their intentions for the colt when they purchased Always Dreaming two years ago for $350,000; Always Dreaming was purchased with the Derby in mind. He has not disappointed, winning three of his five races, while finishing no worse than third. The horse is trained by Todd Pletcher, who has entered three other horses in the Derby.
Despite Viola only taking a serious interest in race horses six years ago, his stable has already earned more than $1.7 million, not including its partnerships. The billionaire trader was a candidate for President Trump's Secretary of the Army, but turned down the role due to business conflicts.
Always Dreaming is Viola's first Derby starter.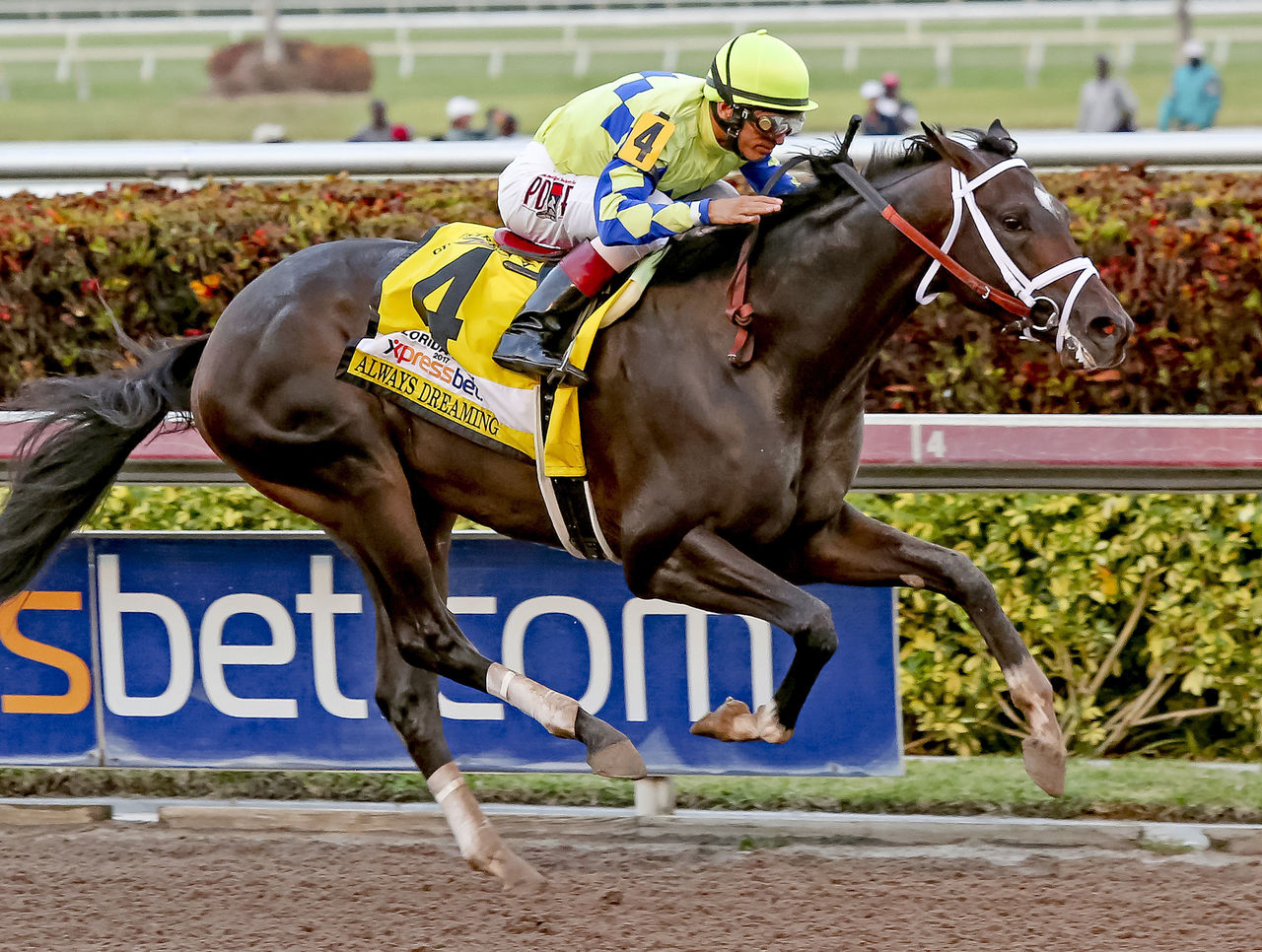 (Photo courtesy: Getty Images)
Earlier this week, Viola added to his stake in this year's Run for the Roses - purchasing stallion interests in another Derby favorite, Irish War Cry. Viola does not own the horse yet, but will own shares when the colt - listed at 6-1 on the morning line - retires to the stud barn.
Should Irish War Cry run well in the Derby and subsequent races, the investment could prove to be a lucrative one. Stud fees can exponentially eclipse what is earned on the racetrack - which could mean big things for both Viola and celebrity chef Bobby Flay, who is also a part of the deal.
There has been a long history of NHL team owners and horse racing. For decades, Ottawa Senators owner Eugene Melnyk had a formidable stable, as did hockey legend Conn Smythe. Bruce McNall owned horses with his star player Wayne Gretzky, while George Strawbridge, a shareholder in the Buffalo Sabres, breeds and races thoroughbreds all over the world.
Viola is not the only notable sports figure with a horse in the Derby. Olympic champion skier Bode Miller owns part interest in 50-1 longshot Fast and Accurate, who will open from post position 3.
A West Point graduate and native of Brooklyn, Viola is talking tough coming into the big race.
He has said that a win in the Derby will not make up for the Panthers' dismal season, calling it a "simple failure." He was chastised in the media for the way in which he fired head coach Gerrard Gallant and assistant coach Mike Kelly, and he's allegedly courting the likes of former Montreal Canadiens head coach Michel Therrien for the vacancy. He also reportedly said he would be disappointed with anything less than a victory in the Derby.
Given the success of his stable to date, it wouldn't be wise to bet against him.