NFL Power Rankings - Week 3: Cowboys rise to top, Bears bottom out
Photo illustration by Julian Catalfo / theScore
The NFL Power Rankings are selected by a panel of theScore's football editors.
1. Dallas Cowboys (2-0)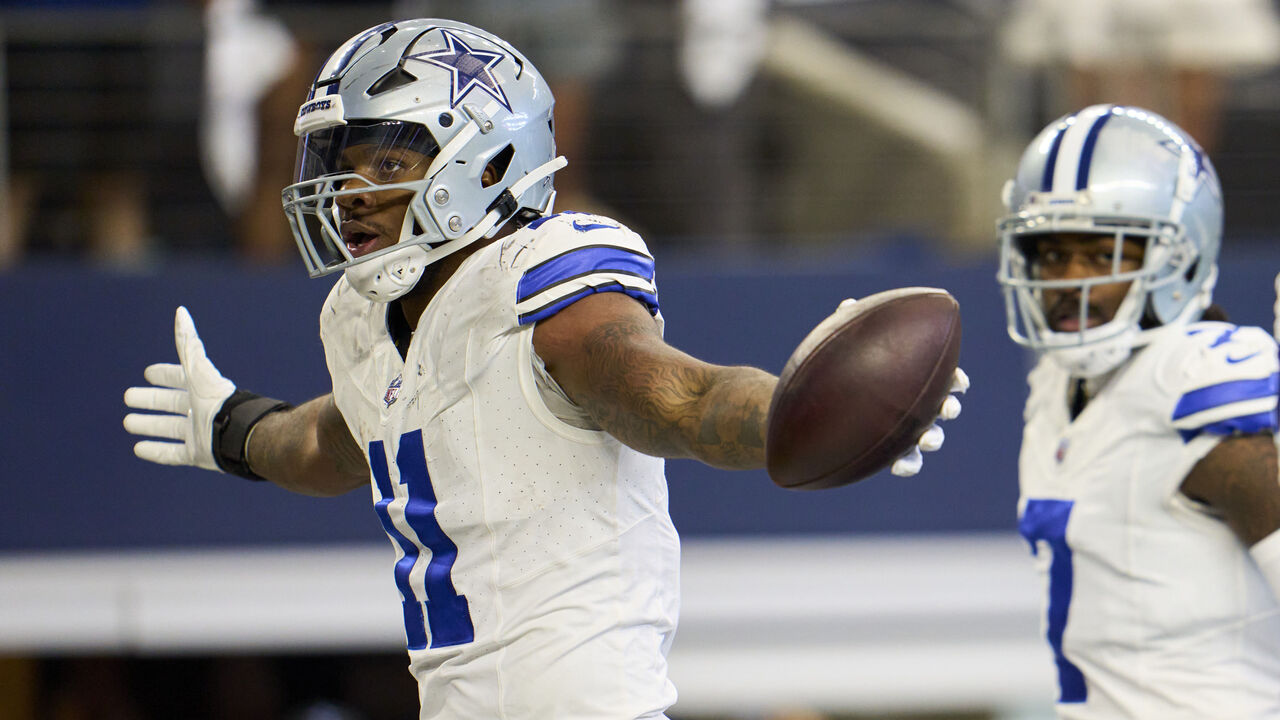 Previous Rank: 2
The Cowboys exposed both the Giants and Jets in the first two weeks. With Dak Prescott taking care of the ball and Micah Parsons playing at an MVP level, Dallas has the league's best point differential by far (plus-60).
2. San Francisco 49ers (2-0)
Previous Rank: 1
No other team can beat opponents in so many ways. The 49ers rode another dominant Christian McCaffrey performance and two late takeaways to a win over the Rams. It's hard to find many flaws in San Francisco right now.
3. Philadelphia Eagles (2-0)
Previous Rank: 3
The Eagles may not look as dominant as last year - at least not yet - but Week 2 showed how hard it can be to stop Jalen Hurts and Co. Led by D'Andre Swift, Philly amassed 430 total yards, the team's highest mark in its last seven games (including playoffs).
4. Miami Dolphins (2-0)
Previous Rank: 5
The first weeks proved what we already expected before the season: The Dolphins can match up against any team if healthy.
5. Kansas City Chiefs (1-1)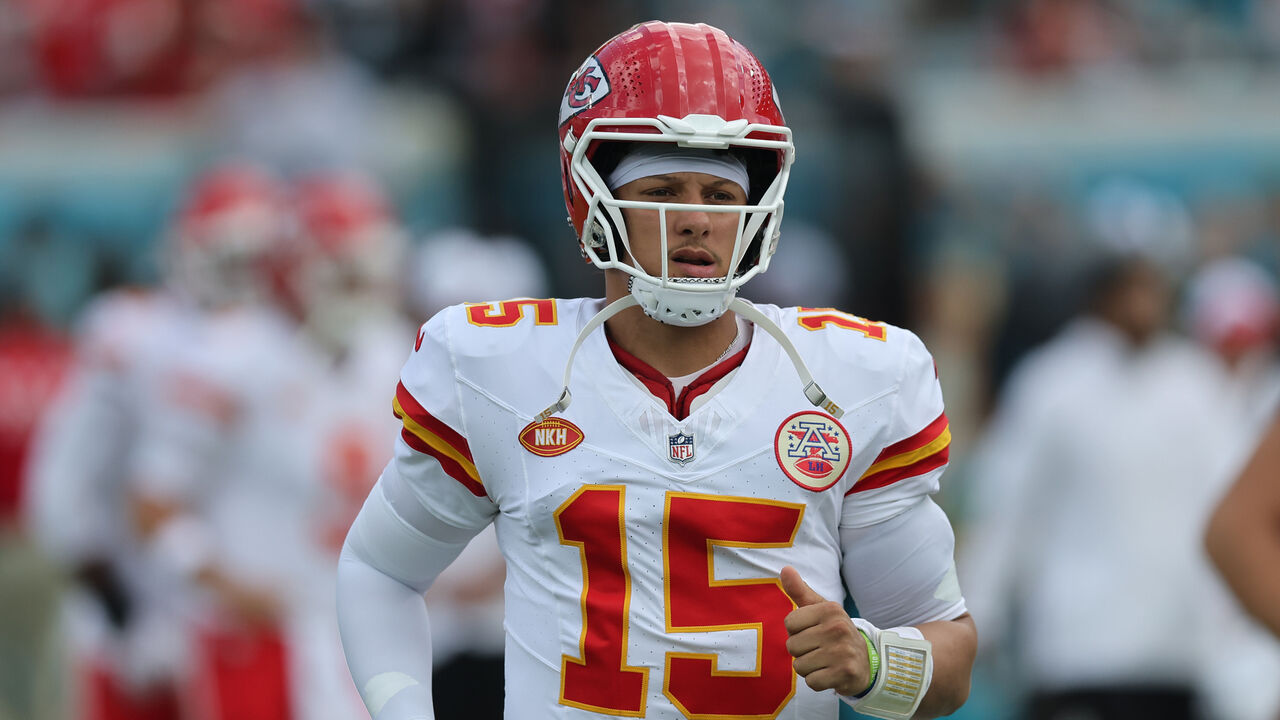 Previous Rank: 4
The Chiefs have yet to score more than 20 points in a game. But the returns of Travis Kelce - who caught a TD in his season debut - and Chris Jones - who had 1.5 sacks after ending his holdout - should help the reigning champs regain their best form.
6. Baltimore Ravens (2-0)
Previous Rank: 6
Despite a series of injuries to key players, Baltimore looked better in Week 2 after an unimpressive win over the Texans in the opener. Lamar Jackson has completed 74.5% of his passes so far, the NFL's second-best rate.
7. Buffalo Bills (1-1)
Previous Rank: 7
The Bills gave the answer their fans were expecting with a blowout win over the Raiders after a disappointing season-opening loss. Buffalo now visits the Commanders before hosting the Dolphins in a game that should give us a good idea of how competitive this team will be.
8. Cincinnati Bengals (0-2)
Previous Rank: 8
Is it time to hit the panic button? Granted, Cincy also started last season 0-2 before going on a 12-2 run. However, Joe Burrow just aggravated a calf injury that forced him to miss camp, and he recently said the ailment is one of the reasons for the Bengals' slow start.
9. Seattle Seahawks (1-1)
Previous Rank: 14
Coming off a disappointing Week 1 loss, Seattle saw its most talented players on both sides of the ball make game-changing plays in a thrilling win over Detroit. The Seahawks finally looked like the team that made the playoffs last season.
10. Detroit Lions (1-1)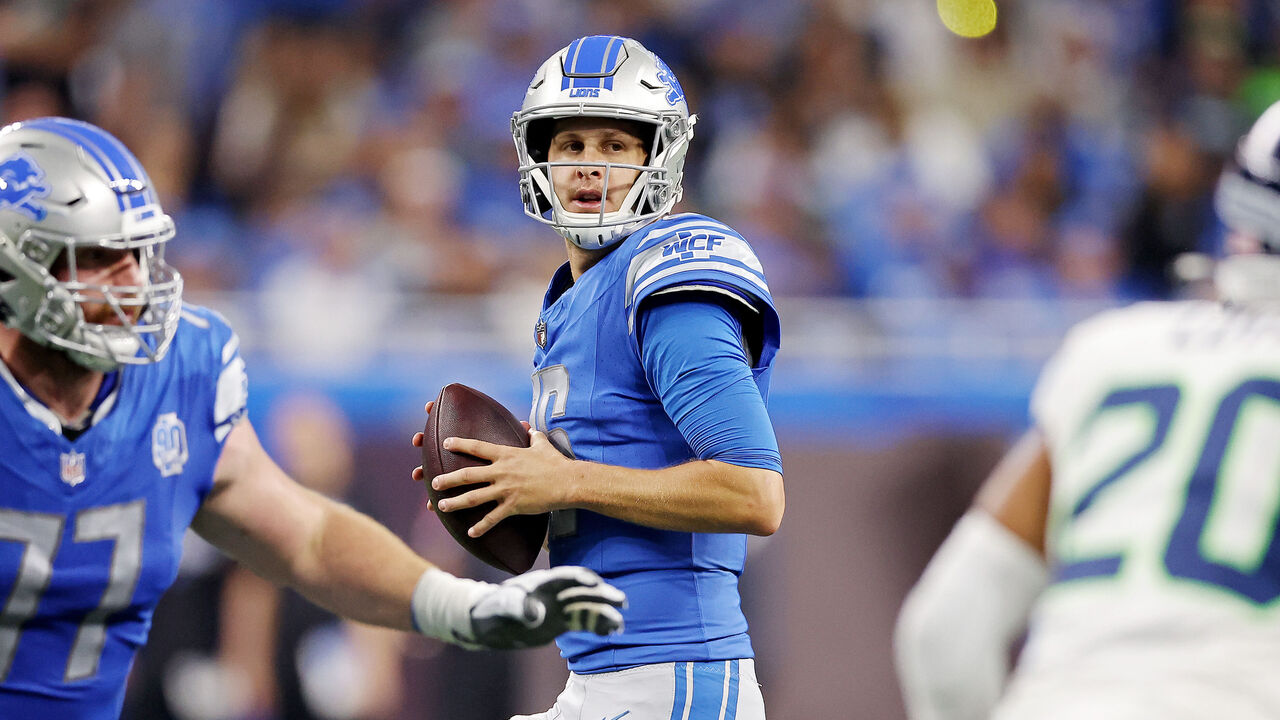 Previous Rank: 9
Detroit is one of the NFC's most competitive teams, but as coach Dan Campbell strongly pointed out, the defense needs to play better. The Lions allowed a combined 57 points in two games while recording just one sack.
11. Jacksonville Jaguars (1-1)
Previous Rank: 11
Jacksonville's offense hasn't been as good as we'd hoped, but it's early. Trevor Lawrence and Calvin Ridley should soon become one of the league's best QB-WR duos. The defense doing its part thus far is promising.
12. Cleveland Browns (1-1)
Previous Rank: 10
The Browns' defense seems to be a real force, but it's tough to know if the offense is going to be able to keep up - especially without Nick Chubb. Deshaun Watson hasn't proven capable of carrying this group.
13. New Orleans Saints (2-0)
Previous Rank: 16
New Orleans has found a way to close out games when it matters most. Credit goes to a stingy defense that has made opposing quarterbacks miserable with four sacks in each of the team's matchups.
14. New York Jets (1-1)
Previous Rank: 12
It's going to be tough sledding for the Jets without Aaron Rodgers. Zach Wilson isn't a starting-caliber quarterback, and there is no obvious option to replace him.
15. Pittsburgh Steelers (1-1)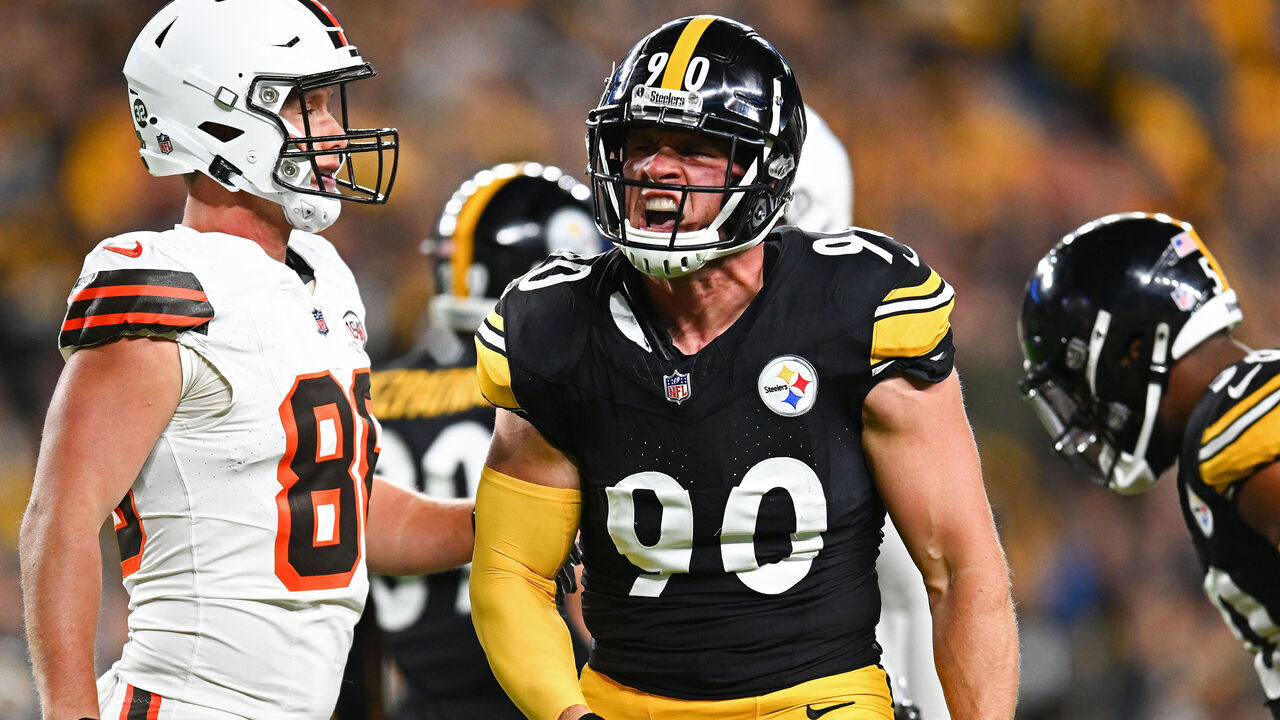 Previous Rank: 17
The Steelers' defense stepped up to knock off the Browns and save this team from the dreaded 0-2 start. It was an important win, but major questions remain about whether the offense is capable of doing its part.
16. Los Angeles Chargers (0-2)
Previous Rank: 13
The Chargers' offense seems to be legit. This team can never seem to put it all together, though, as Brandon Staley's defense has been shredded through two games.
17. Atlanta Falcons (2-0)
Previous Rank: 23
The Falcons will have a hard time throwing the ball with any sort of consistency, but is it even going to matter? Bijan Robinson is already a superstar.
18. Washington Commanders (2-0)
Previous Rank: 20
Opening the season with games against the Cardinals and Broncos is about as easy as it gets, but give credit where it's due: The Commanders are much improved. Eric Bieniemy's offense is going to give this team a chance.
19. Green Bay Packers (1-1)
Previous Rank: 15
There will be bumps in the road, but it's pretty clear this Packers team has everything it needs to compete in the immediate aftermath of the Aaron Rodgers era. Jordan Love can play.
20. New York Giants (1-1)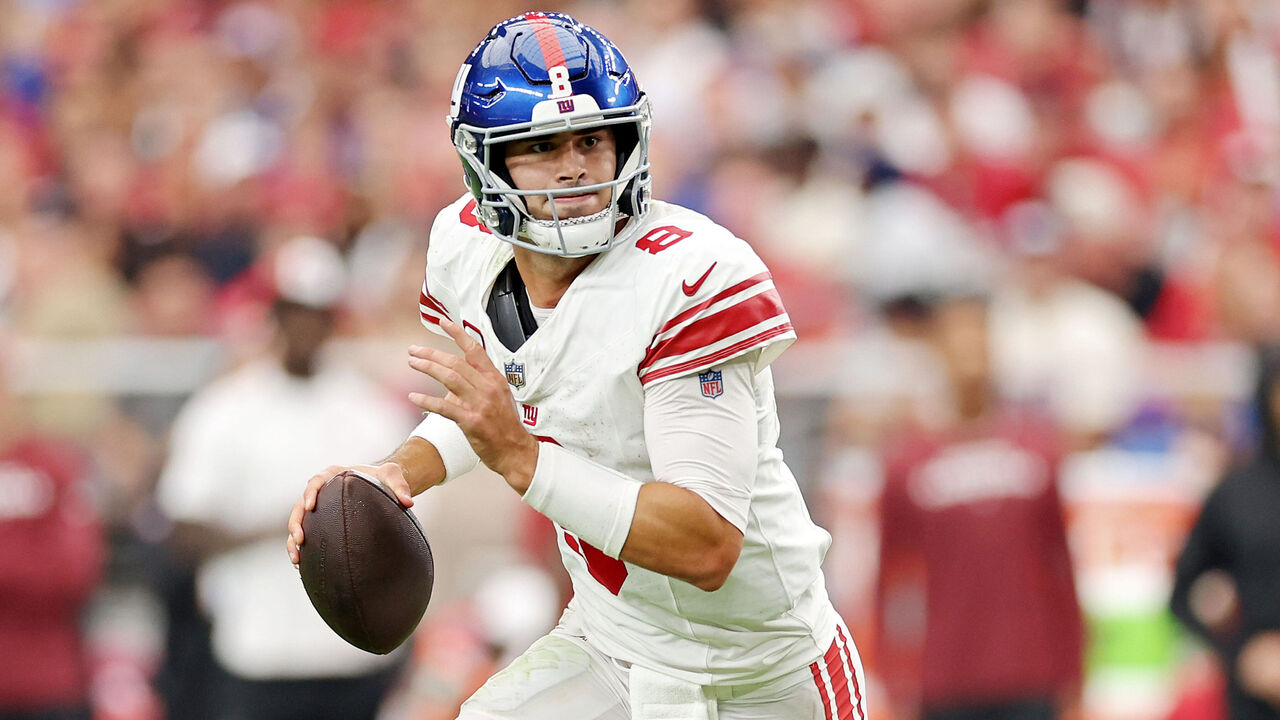 Previous Rank: 21
Storming back to knock off the Cardinals was an exciting first win for the Giants and potentially a promising sign for the offense getting things together. That such a comeback was even needed against one of the league's weakest teams is slightly concerning, though.
21. Tennessee Titans (1-1)
Previous Rank: 25
Once again the NFL's most pesky underdogs, the Titans are going to be a tough opponent every week. Can they get enough out of the passing game to make some noise in the AFC playoff picture?
22. Tampa Bay Buccaneers (2-0)
Previous Rank: 26
Tom who? Baker Mayfield has led the Buccaneers to a 2-0 start with a pair of victories over the NFC North despite the imposing shadow of the sport's most accomplished player.
23. Los Angeles Rams (1-1)
Previous Rank: 22
It was a spirited effort for a feisty Rams group that gave the 49ers all they could handle last weekend. Puka Nacua and Kyren Williams continue to be excellent complements to Matthew Stafford.
24. Minnesota Vikings (0-2)
Previous Rank: 19
Despite back-to-back dazzling outings from Justin Jefferson, the Vikings remain winless. Minnesota will be in tough against the Chargers, who are also seeking their first victory.
25. New England Patriots (0-2)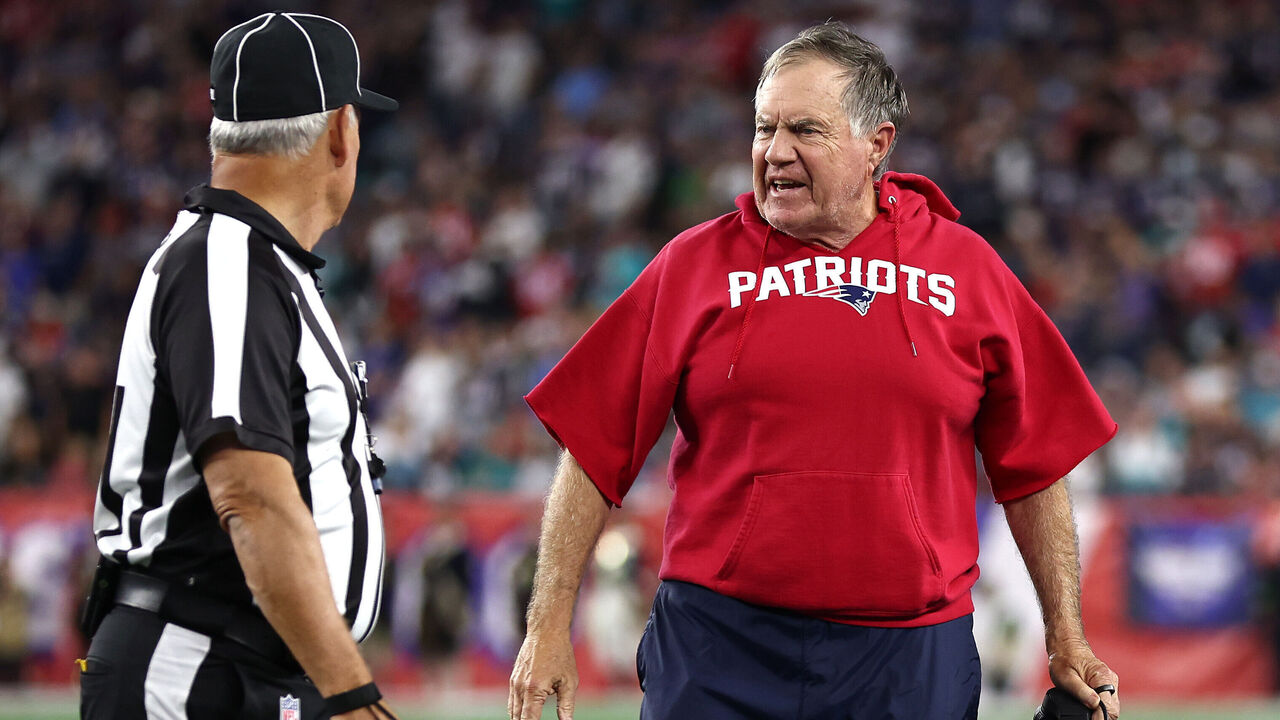 Previous Rank: 18
New England is winless after two contests for the first time since 2001. Mac Jones is showing signs of improvement, but the Patriots have struggled to overcome the early holes they find themselves in.
26. Las Vegas Raiders (1-1)
Previous Rank: 24
After riding high to open the season, the Silver and Black were humbled in their second road game against the Bills. The Raiders will need to establish their ground game to take some pressure off Jimmy Garoppolo.
27. Indianapolis Colts (1-1)
Previous Rank: 29
The health of Anthony Richardson is the top priority for Indianapolis. Fortunately, Gardner Minshew stepped up alongside a defensive unit that racked up six sacks and 10 tackles for loss against Houston.
28. Carolina Panthers (0-2)
Previous Rank: 28
Carolina remains the only winless club in the NFC South. The Panthers show glimpses of promise but continue to endure growing pains as rookie quarterback Bryce Young adjusts to being the face of the franchise.
29. Denver Broncos (0-2)
Previous Rank: 27
The Broncos came heartbreakingly close to their first victory. Getting in the win column only gets more difficult with a road trip to take on the red-hot Dolphins this weekend.
30. Houston Texans (0-2)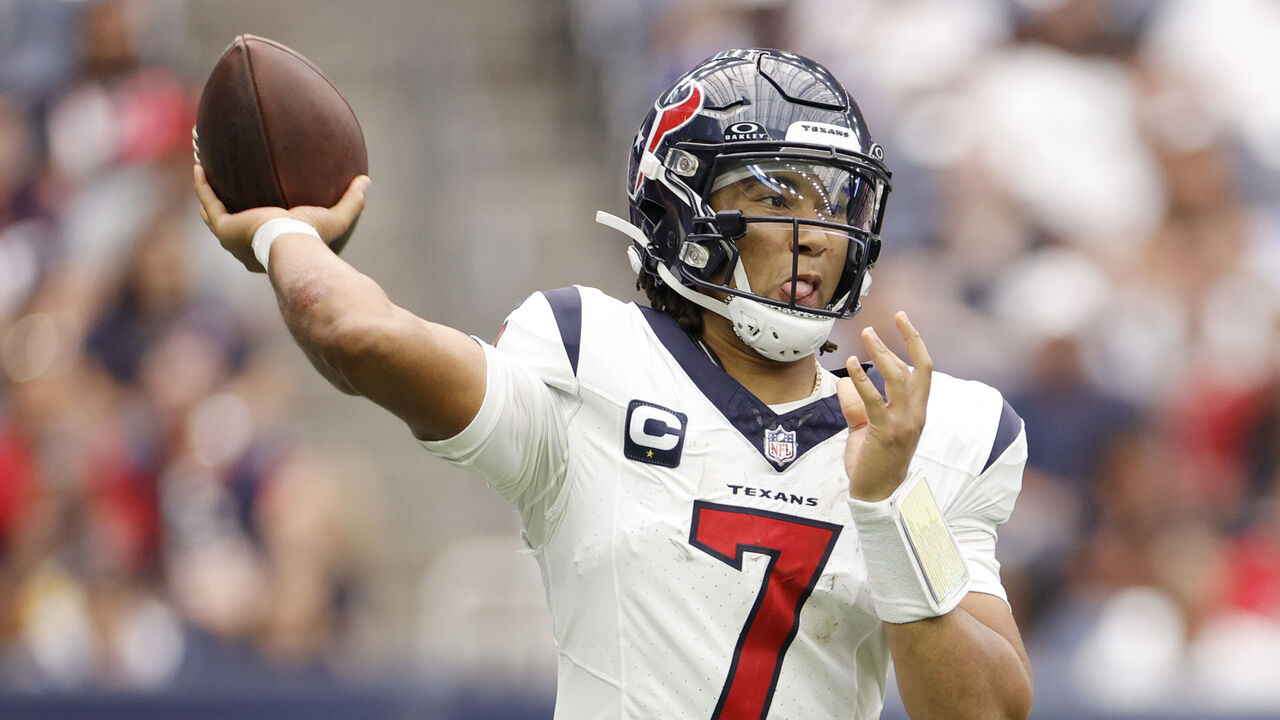 Previous Rank: 30
C.J. Stroud displayed some of the potential that helped him become the No. 2 pick this past draft. Houston's young roster will continue to endure growing pains in DeMeco Ryans' debut season on the sideline.
31. Arizona Cardinals (0-2)
Previous Rank: 32
The Cardinals have given their opposition as much as they could handle each week. Despite shutting the Giants out for the first half, Arizona is struggling to put together a complete game to secure an elusive win.
32. Chicago Bears (0-2)
Previous Rank: 31
Nothing seems to be going right for the Bears given the influx of talent they added in the offseason. Although Justin Fields has established a connection with D.J. Moore, the defense floundered in yet another lopsided loss.