NFL Power Rankings - Week 1: Where every team stands entering the season
Photo illustration by Julian Catalfo / theScore
The NFL Power Rankings are selected by a panel of theScore's football editors.
Today, we set the stage for a 2023 season that's sure to feature its fair share of twists, turns, and surprises.
1. Kansas City Chiefs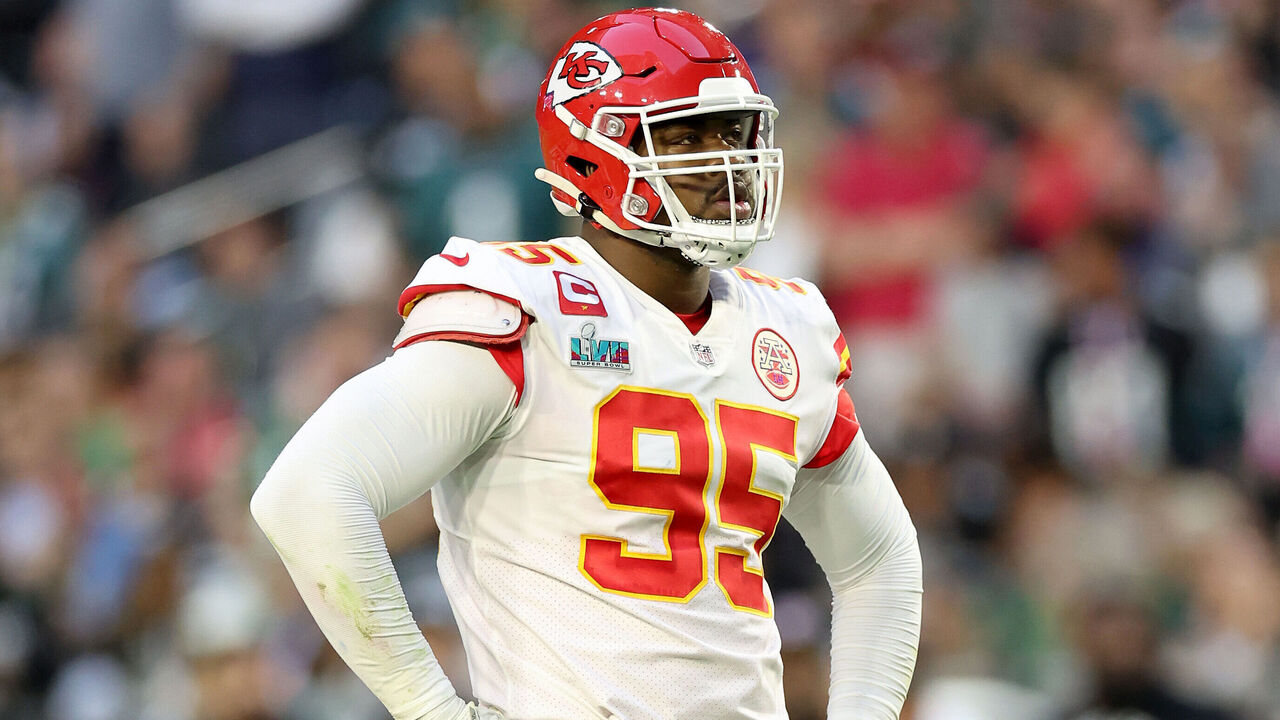 Preseason rank: 1
When will Chris Jones return? The star defensive lineman continues to hold out while seeking a contract extension, and his long absence is even scaring his teammates. The Chiefs will be favorites in the AFC as long as Patrick Mahomes is on the field, but not having their top defender for part of the regular season would be a big blow for the reigning Super Bowl champions.
2. Philadelphia Eagles
Preseason rank: 2
After reaching the Super Bowl for the second time in six years, the Eagles will look to get back to the big game with another stacked roster. Philadelphia lost some key defensive players but has young talent to replace the departures. The combo of Jalen Hurts, DeVonta Smith, and A.J. Brown keeps this offense among the league's best.
3. San Francisco 49ers
Preseason rank: 4
The 49ers have one of football's most well-rounded and talented rosters but are missing a key weapon with the season opener just around the corner. Reigning Defensive Player of the Year Nick Bosa is still holding out while negotiating a lucrative long-term extension with the team.
4. Cincinnati Bengals
Preseason rank: 3
Cincinnati has a war chest of weapons to pick from on any given offensive snap, and Joe Burrow is fresh off a stellar 4,475/35/12 campaign. The offense alone is enough to have the Bengals ranked near the top of the league, and defensive contributors like Logan Wilson and Trey Hendrickson only help.
5. Buffalo Bills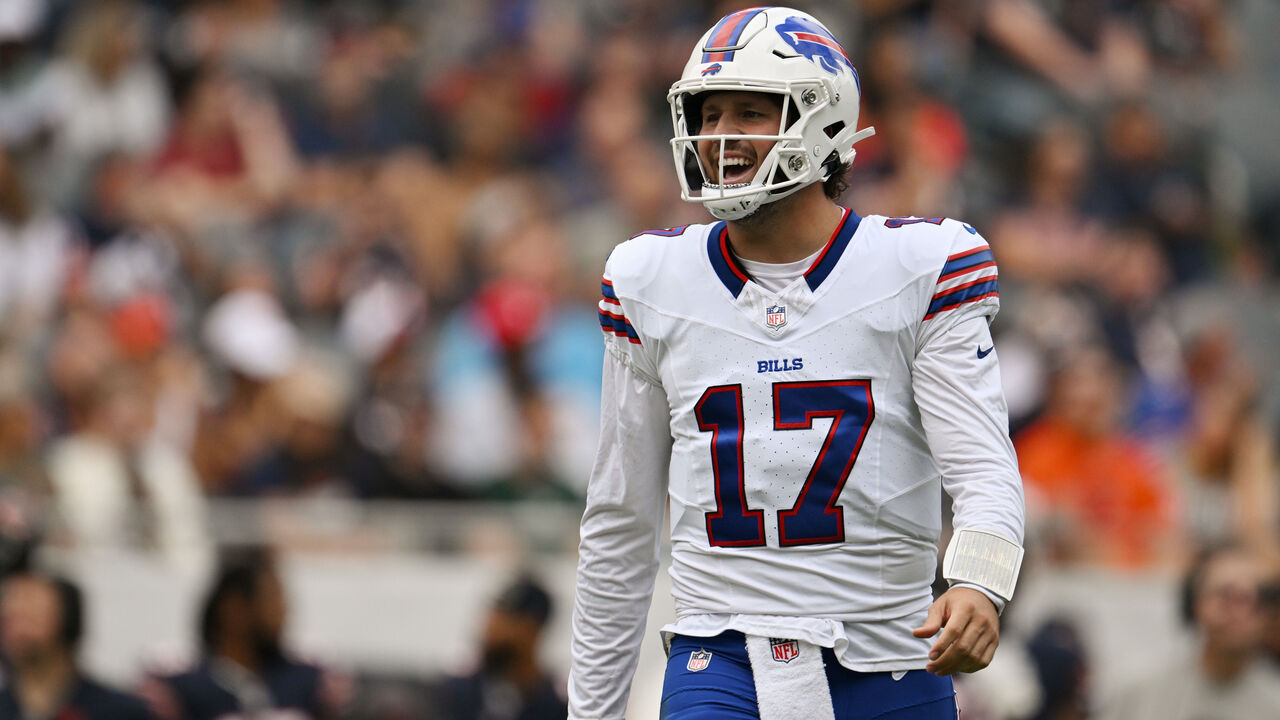 Preseason rank: 7
Josh Allen completed less than 60% in five of his last nine games in 2022 after suffering an elbow injury in Week 9. Allen is now fully healthy and ready to rebound with a new weapon on offense in rookie tight end Dalton Kincaid. The Bills have the talent to compete with the best of the best in the AFC.
6. Dallas Cowboys
Preseason rank: 9
The Cowboys' season ended in disappointment last year, but there's reason for optimism heading into 2023. Dallas replaced its biggest holes on the roster with legit starters. The team acquired Brandin Cooks and Stephon Gilmore via trade with late-round picks, helping shore up the second cornerback and wide receiver positions.
7. Baltimore Ravens
Preseason rank: 8
Baltimore stocked up on receivers for Lamar Jackson this offseason, drafting Zay Flowers in the first round and signing free agent Odell Beckham Jr. Those additions, along with new offensive coordinator Todd Monken, should complement the Ravens' perennially strong defense.
8. New York Jets
Preseason rank: 5
The Aaron Rodgers era in New York begins. Out of 42 quarterbacks who played 150 snaps last season, Mike White, Joe Flacco, and Zach Wilson all ranked in the bottom five in expected points added per play, according to Ben Baldwin's Database. With better quarterback play and a star-studded defense, the Jets will be a threat in the AFC.
9. Miami Dolphins
Preseason rank: 6
Mike McDaniel enters his second season as the Dolphins' head coach with a successful first campaign under his belt. Miami made the playoffs without starting quarterback Tua Tagovailoa, who's back healthy after suffering three concussions last season. Jaylen Waddle and Tyreek Hill are a nightmare for opposing defensive coordinators to game-plan against every week.
10. Los Angeles Chargers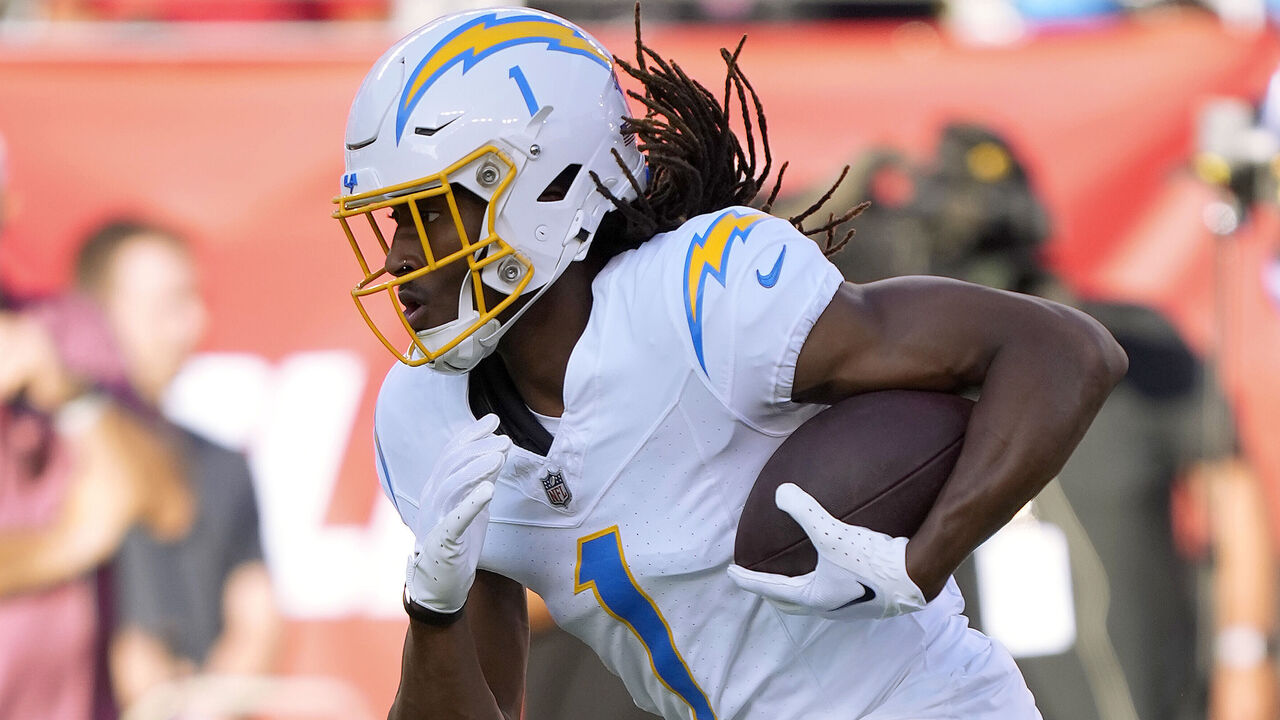 Preseason rank: 10
Despite the first playoff appearance of the Justin Herbert era, the Chargers' 2022 season ended in disappointment following their collapse in the wild-card round. But the talent is still there, and first-round receiver Quentin Johnston gives Herbert - now the league's highest-paid QB - a new weapon. Preseason seems to be the most exciting time of the year for L.A. lately, so Chargers fans should feel good about starting another season with a talented roster.
11. Jacksonville Jaguars
Preseason rank: 12
The Jaguars haven't entered the year as the AFC South favorites in what feels like forever. But their status as the division's unquestioned top dog is more than warranted thanks to Trevor Lawrence and Doug Pederson. Whether they can challenge the elite teams in the AFC, however, remains unclear.
12. Seattle Seahawks
Preseason rank: 11
What a difference a year makes. After the Seahawks made the playoffs in their first year after trading Russell Wilson, the expectations for Seattle are significantly different now. With the arrival of first-round rookie Jaxon Smith-Njigba, quarterback Geno Smith has one of the league's best receiving corps around him as he tries to stay hot after claiming the 2022 Comeback Player of the Year award.
13. Detroit Lions
Preseason rank: 13
The Lions are a hot pick to make a run in the NFC, but they still need to prove that they can consistently win games before climbing much higher than this. Jared Goff will look to improve upon his career-reviving 2022 campaign under center, while the defense strives to better its league-worst 392.4 yards allowed per game from a season ago.
14. Cleveland Browns
Preseason rank: 15
All eyes will be on Deshaun Watson now that he's entering his first full season in Cleveland, but the team is still likely to run through Nick Chubb. Defensively, Myles Garrett and Za'Darius Smith should form a dynamic pass-rushing duo early and often, with the former squarely in the early Defensive Player of the Year conversation.
15. Pittsburgh Steelers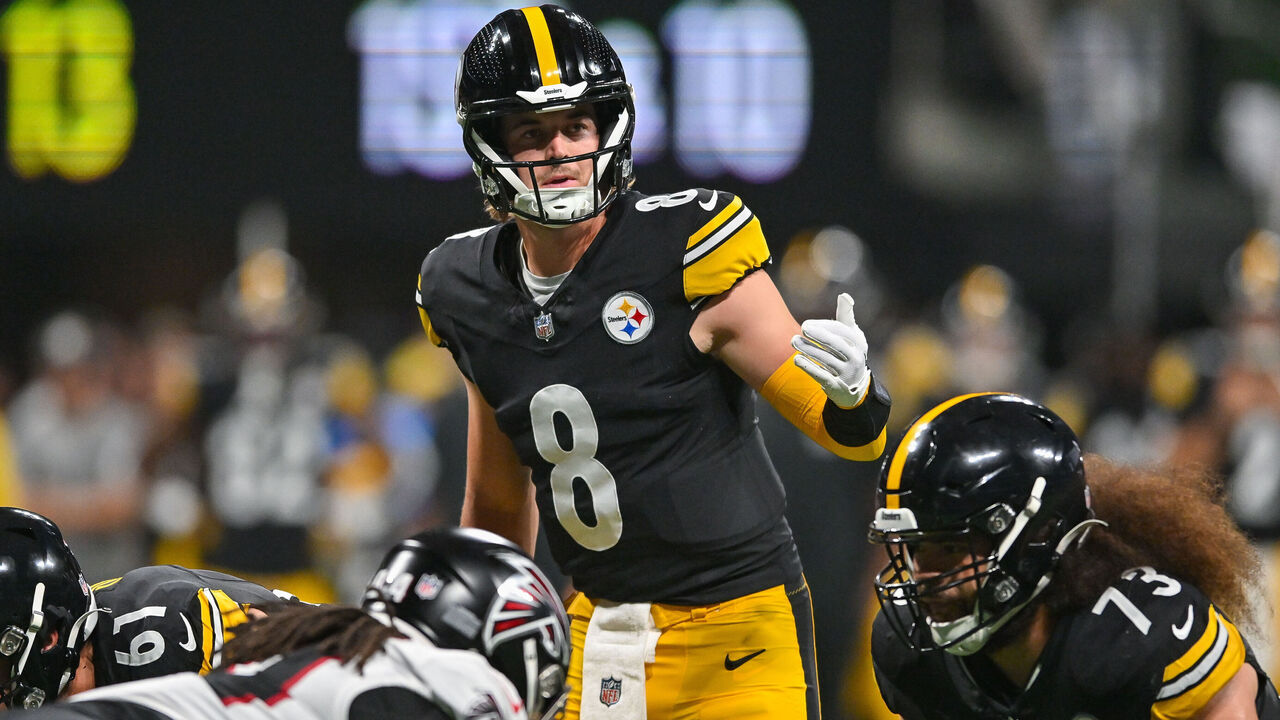 Preseason rank: 16
The defense should keep this team competitive most weeks, especially with T.J. Watt healthy. Kenny Pickett will need to improve upon his 7/9 TD/INT ratio from his rookie campaign as he tries to extend his three-game win streak, which includes successes over the Raiders, Ravens, and Browns to finish last season.
16. New York Giants
Preseason rank: 14
Head coach Brian Daboll turned the franchise's fortunes around after the disastrous Joe Judge era. Quarterback Daniel Jones had the best season of his career under Daboll and now has more weapons to work with in tight end Darren Waller and rookie wide receiver Jalin Hyatt.
17. Minnesota Vikings
Preseason rank: 17
Minnesota shed the contracts, and talent, of multiple veterans this offseason, but returns one of the NFL's best players in Justin Jefferson. The 24-year-old wideout will look to continue the historic beginning of his career, while the defense is hoping to improve upon its bottom-five ranking from last year.
18. New Orleans Saints
Preseason rank: 18
The steady hand of Derek Carr makes the Saints the favorites in a weak division. But it's hard to see the ceiling of New Orleans as anything other than a playoff team destined to get immediately knocked off by one of the conference's powerhouses.
19. New England Patriots
Preseason rank: 19
Bill Belichick hasn't won a playoff game since Tom Brady departed in 2020. He's entering his 23rd season as the Patriots head coach and just turned 71 in April. New England's roster lacks talent on the offensive side of the ball but should have a solid defense to keep the team competitive. If the Patriots miss the playoffs, look for some drama to brew between Belichick and owner Robert Kraft.
20. Green Bay Packers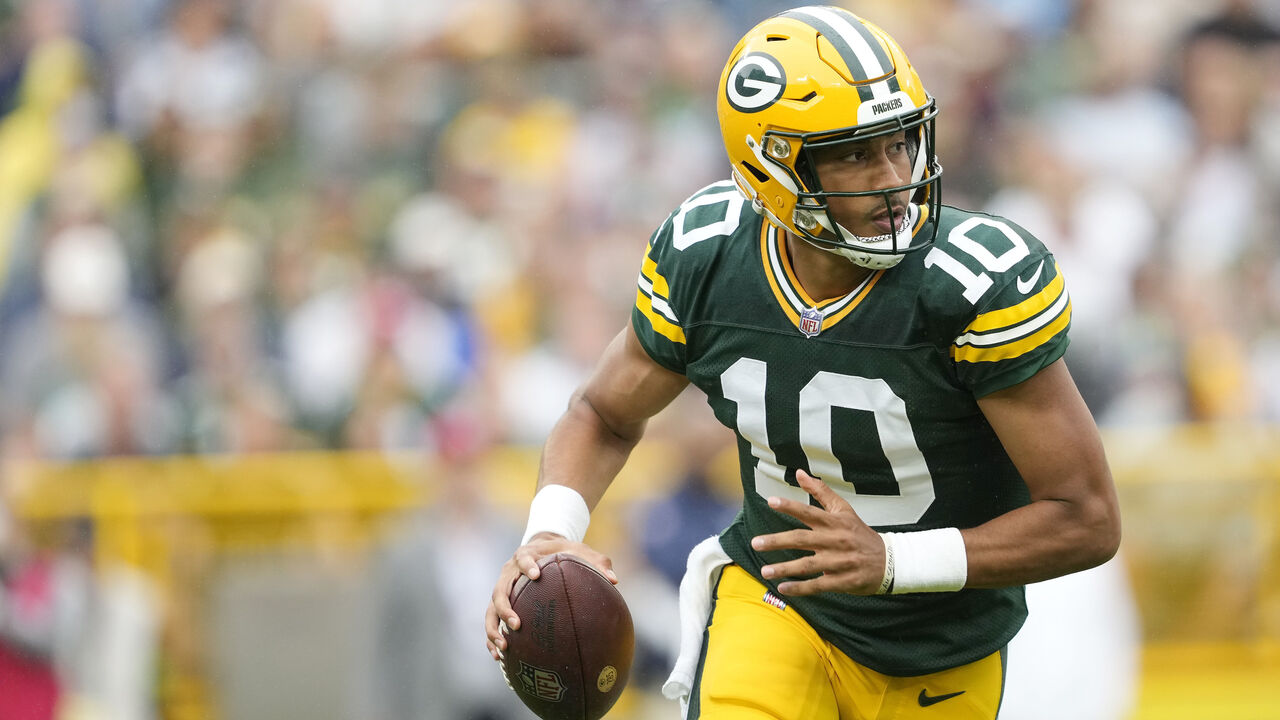 Preseason rank: 26
Jordan Love's play will be the most important thing in determining the Packers' success this season. Green Bay, which is fielding the youngest roster in the NFL to open Week 1, is confident that the 2020 first-rounder can continue this iconic franchise's prolonged success at the game's most important position.
21. Washington Commanders
Preseason rank: 22
The Dan Snyder era is over. Washington sold out its season opener for the first time since 2013, showing the fan base is excited for a new chapter. The Commanders have a loaded defensive line but lack the talent elsewhere on the roster. The team is hopeful new starting quarterback Sam Howell can bring Washington back to relevance.
22. Denver Broncos
Preseason rank: 20
There's optimism that coach Sean Payton can help Russell Wilson revive his career after the quarterback's disappointing 2022. It won't be easy, though, and their offense didn't look good with Wilson in the preseason. Receiver Jerry Jeudy is expected to miss several weeks with a hamstring injury, while Tim Partick will sit out the year due to a torn Achilles.
23. Atlanta Falcons
Preseason rank: 28
It's Year 3 for head coach Arthur Smith and general manager Terry Fontenot. They've been granted patience by ownership to rebuild the Falcons, but with Tom Brady gone from the division and an arsenal of weapons on offense, it's time for some results.
24. Tennessee Titans
Preseason rank: 21
The Jaguars are the clear favorites in the AFC South, while the Texans and the Colts are retooling with eyes on 2024 and beyond. That leaves the Titans in no man's land in the division and conference as a whole. If Derrick Henry's inevitable decline comes this season, can the talented defense do enough to keep the team relevant in a stacked AFC?
25. Carolina Panthers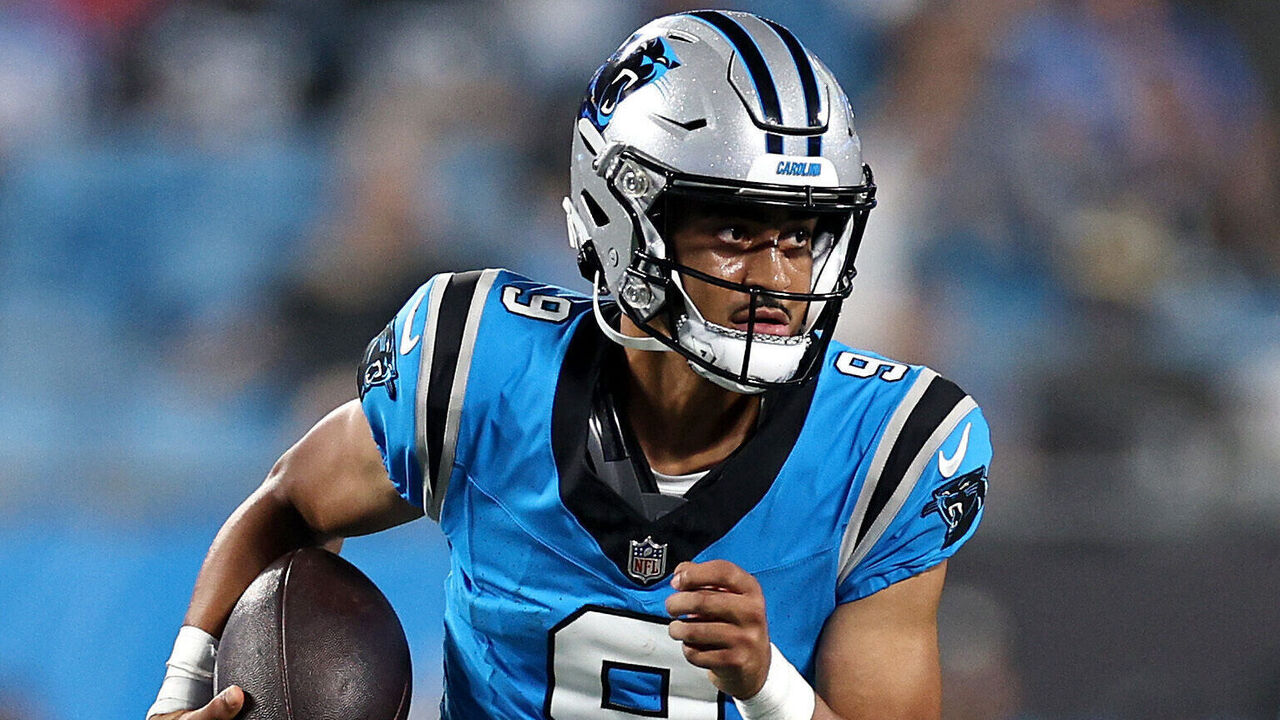 Preseason rank: 23
Carolina hasn't won the NFC South since 2015, and it'll be a tall order for No. 1 pick Bryce Young to help end that unwanted streak in his first year. Still, the division lacks a standout team, and the Panthers finished just one game behind the Bucs last year. Stranger things have happened.
26. Las Vegas Raiders
Preseason rank: 24
Josh McDaniels is under a lot of pressure after going 6-11 during his first season with the Raiders. He's now 17-28 as an NFL head coach. Las Vegas hopes the return of star running back Josh Jacobs on a new one-year deal and quarterback Jimmy Garoppolo, who joined this season and is familiar with McDaniels' offensive system, will help the coach turn things around.
27. Chicago Bears
Preseason rank: 25
Reaching consensus on expectations for Chicago has seemed impossible for those in the NFL world. Some believe the Bears will challenge for the NFC North crown, while others think they're destined to be picking at the top of next year's draft. A Week 1 tilt with the Packers will give us our first glimpse into how things may go this year.
28. Tampa Bay Buccaneers
Preseason rank: 29
The Tom Brady hangover was always coming. After three seasons as Super Bowl contenders, the Bucs return to their usual spot toward the bottom of the league standings. Among the club's most prominent questions in 2023 is if Todd Bowles is the man to lead Tampa Bay quickly back to the top.
29. Los Angeles Rams
Preseason rank: 27
The Rams will try to bounce back from a 5-12 season with one of the NFL's youngest rosters. The return of veterans Aaron Donald, Matthew Stafford, and Cooper Kupp gives hope to an L.A. team that lacks depth in most positions. But Kupp recently had a setback while rehabbing from a hamstring injury, and Los Angeles certainly can't afford to be without the star receiver on the field with games versus the Seahawks, 49ers, and Bengals on tap to start the season.
30. Houston Texans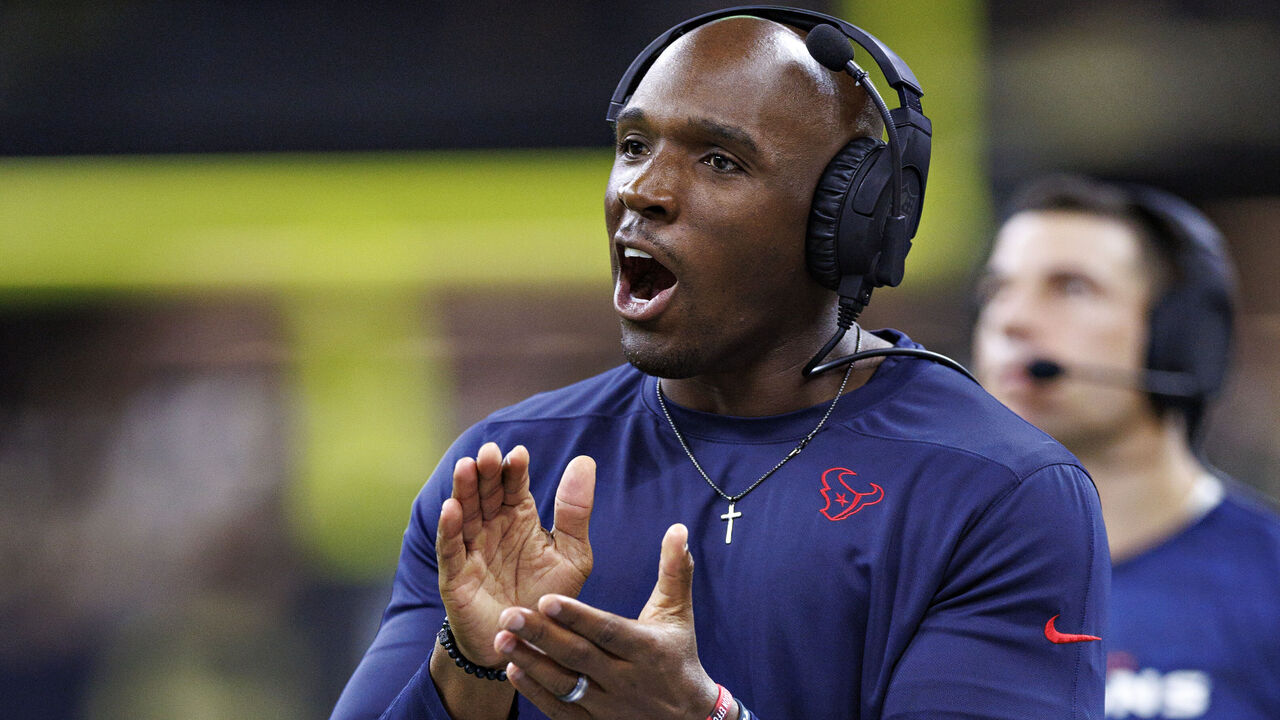 Preseason rank: 31
After several dark seasons in Houston, the arrival of head coach DeMeco Ryans and rookie quarterback C.J. Stroud feels like a new dawn. While the immediate results might not be there, the Texans finally feel like they're on the right path.
31. Indianapolis Colts
Preseason rank: 30
No Jonathan Taylor, a secondary made up mostly of unproven parts, and a new coaching staff still trying to implement its vision equates to a long season in Indianapolis. But wins and losses don't matter much to the Colts, only that Anthony Richardson shows enough to convince them he's their franchise quarterback.
32. Arizona Cardinals
Preseason rank: 32
While every NFL team can't wait for the start of the upcoming season, it feels like the Cardinals are already focused on the 2024 offseason. They're the favorites to land the No. 1 pick in next year's draft and be in position to presumably select quarterback Caleb Williams. With Kyler Murray still sidelined and Colt McCoy released, Joshua Dobbs and fifth-round rookie Clayton Tune are Arizona's quarterback options.