Ranking the 4 potential Super Bowl LVII matchups
And then there were four.
The Kansas City Chiefs, Cincinnati Bengals, Philadelphia Eagles, and San Francisco 49ers are still alive in the race for the Lombardi Trophy. Here's how the potential Super Bowl LVII matchups stack up ahead of the conference championship games.
4. Bengals vs. Eagles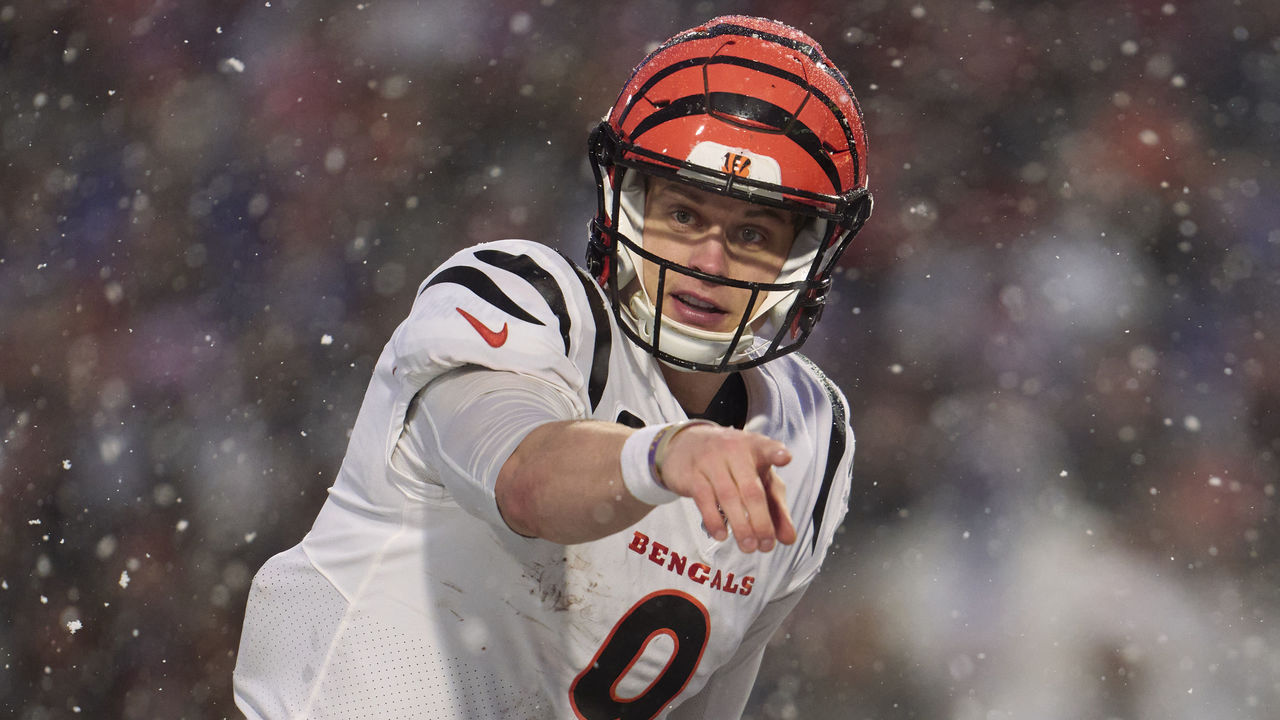 No matter the contestants, Super Bowl LVII will be epic, evidenced by the fact that at No. 4 on this list is a potential meeting between two of the league's most complete teams in the Bengals and Eagles.
The most appealing aspect here is the quarterback competition. Joe Burrow and Jalen Hurts played at an MVP level during the regular season and kept their momentum in the playoffs. Burrow has accounted for four touchdowns and has yet to turn the ball over through two postseason appearances this year, while Hurts had three TDs in Saturday's straightforward win over the New York Giants. More importantly, Hurts looked better physically after missing two games with a shoulder injury.
Burrow and Hurts highlighted a marquee matchup not long ago. Burrow enjoyed the most dominant performance of his college career against Hurts' Oklahoma in the 2019 College Football Playoff semifinals, accounting for eight touchdowns and guiding LSU to a 63-28 victory. This is the only possible Super Bowl LVII matchup between QBs from the same draft class.
It would also be interesting to see the Eagles' pass rush face the Bengals' offensive line. Burrow's protection was a major issue in 2021, and Cincy addressed it by adding three new starters. The moves paid off for the most part, but Cincinnati's O-line is banged up and still has flaws. The unit did impress in the divisional round, but playing Philly - which this season became the first team in NFL history to have four defenders with 10-plus sacks - would be a tougher task.
The Eagles and Bengals have faced off only five times since 2005. Cincinnati beat Philadelphia on three occasions and the other two contests ended in a tie, including a 23-23 draw during Burrow's rookie year in 2020.
3. Bengals vs. 49ers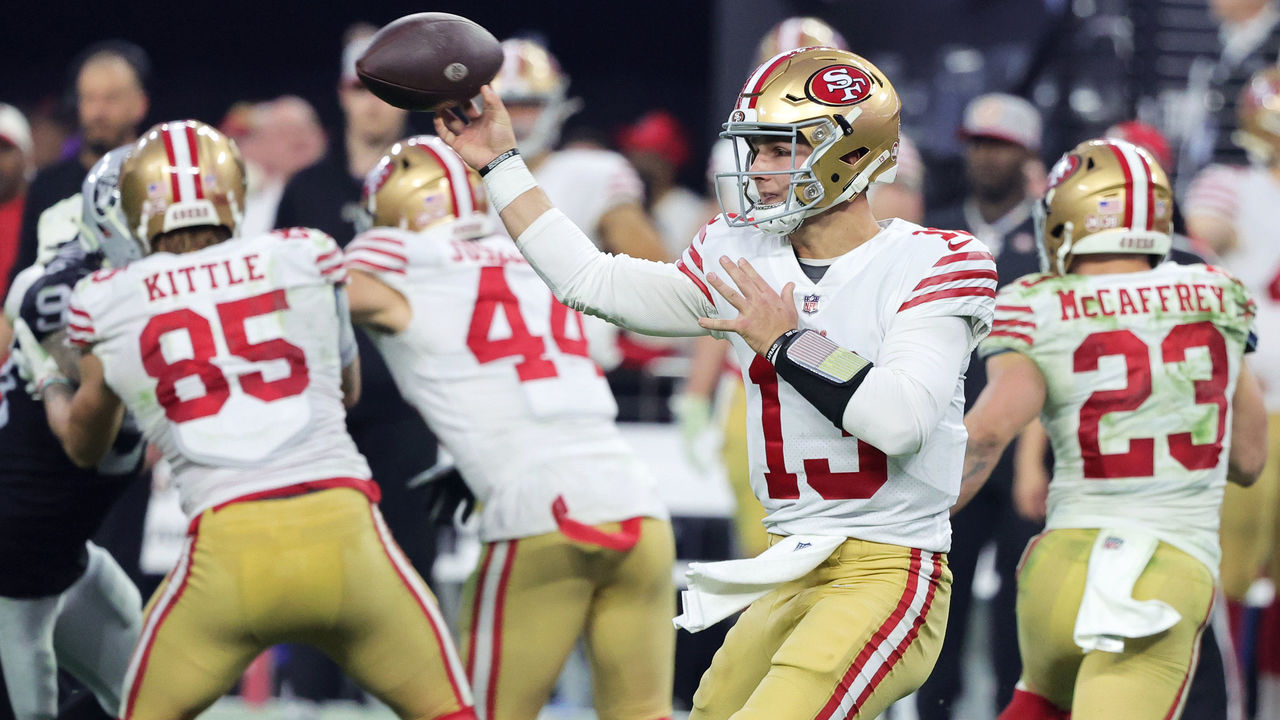 It's the second straight year that a 49ers-Bengals Super Bowl is a possibility. Cincy did reach the big game last season, but San Francisco fell short against the Los Angeles Rams in the NFC title game. Both teams have improved over the last 12 months.
Burrow is playing the best football of his career and leading an offense featuring an elite trio of receivers in Ja'Marr Chase, Tee Higgins, and Tyler Boyd. Combine that with an improved O-line and a scalding-hot defense, and it's easy to understand why the Bengals haven't lost a game since Halloween.
The 49ers are riding an even more impressive winning streak at 12 games. Their last loss dates to Oct. 23. The Niners, owners of the league's top-ranked defense, also roster the likes of Christian McCaffrey, Deebo Samuel, and George Kittle, who've been on fire since rookie signal-caller Brock Purdy took over.
Some history would also be at play. Cincy, the only remaining team this year without a Super Bowl title, has played in the showpiece event three times and lost to the Niners twice. Only one pair of teams - the Pittsburgh Steelers and Dallas Cowboys - have met in the Super Bowl three times.
2. Chiefs vs. 49ers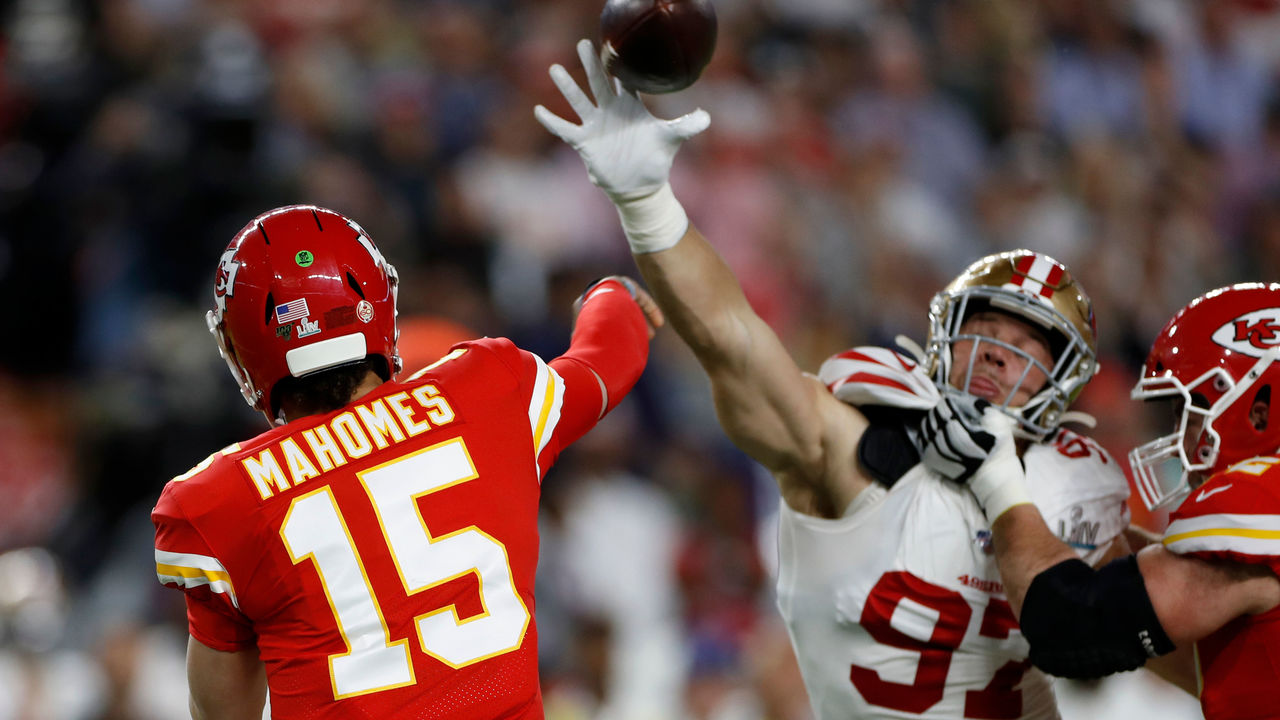 Speaking of Super Bowl rematches, here's a great one. Kansas City and San Francisco are again one win away from reaching the big game. The Chiefs edged the 49ers in Super Bowl LIV three years ago in Patrick Mahomes' second season as the starter, but while KC's offense remains a juggernaut, San Francisco has more power on both sides of the ball than it did back then.
The Niners are going with Purdy under center instead of Jimmy Garoppolo, and the rookie passer has yet to lose a game as a starter. They also brought in McCaffrey in a huge midseason trade that changed the team offensively. Yes, the Chiefs have a clear advantage at quarterback, but the 49ers have enough individual talent and playmakers to pose a threat to anyone, including Kansas City and its No. 1-ranked offense.
No other potential Super Bowl LVII clash has as many must-watch individual matchups as this one. Who wouldn't want to watch Mahomes - the league's best player who's about to win another MVP - against football's top defense led by Nick Bosa? And how about the epic battle of tight ends between Travis Kelce and George Kittle? Would head coach Kyle Shanahan have the last laugh against Andy Reid this time?
Kansas City did beat San Francisco 44-23 in Week 7 - the Niners' most recent loss. But that was McCaffrey's short-notice debut with the club, and the 49ers still had Garoppolo at QB. A lot has changed since, and those two powerhouses squaring off at full force next month would be a dream come true for NFL fans.
1. Chiefs vs. Eagles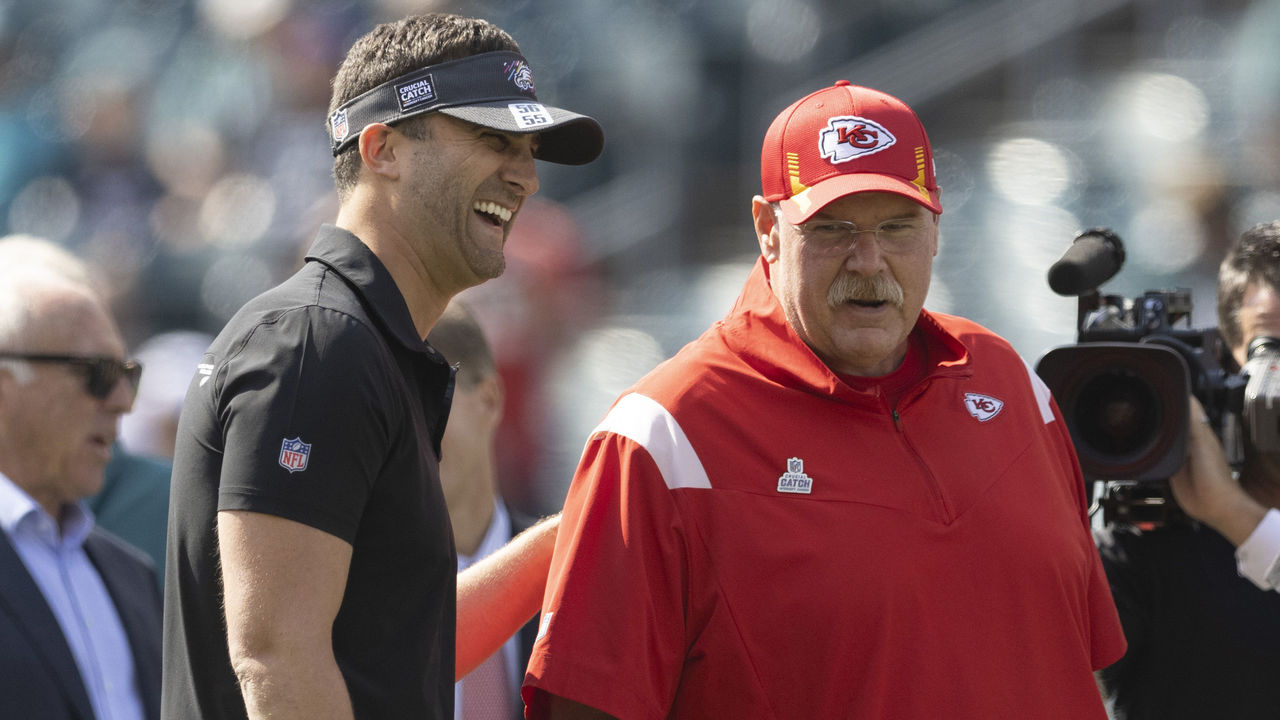 A Super Bowl LVII clash featuring the Chiefs and Eagles has virtually everything fans could ask for. A pair of No. 1 seeds? Check. Reid - Philly's all-time winningest coach - facing his former team? Check. This season's top two quarterbacks and most productive offenses? Check and check.
Oh, and let's not forget about the Kelce brothers, Travis and Jason, who are among the best in the business on the Chiefs and Eagles, respectively. Need another reason? Philadelphia head coach Nick Sirianni - the favorite for the Coach of the Year award this season - was an assistant for Kansas City between 2009-12.
The Chiefs and Eagles may not be the NFL's two hottest teams right now - that title belongs to the Bengals and 49ers - but they were the only ones with 14 regular-season wins. Many didn't expect KC to be this good after losing Tyreek Hill, but Mahomes, Reid, and Co. figured things out. Meanwhile, the Eagles put on a clinic in the offseason as they build a juggernaut. Philly, which rosters stars on essentially every level on defense, can also move the ball effectively through the air and on the ground.
Reid led Philadelphia to five NFC Championship Games but ultimately left town without a Super Bowl ring. He did win his first Lombardi Trophy as a head coach with Kansas City two years after the Eagles won their first-ever title with someone else on the sideline. Whether you want to call it the Reid Bowl, Kelce Bowl, or something else, a Chiefs-Eagles Super Bowl would be extra special.
Comments
✕
Ranking the 4 potential Super Bowl LVII matchups
  Got something to say? Leave a comment below!