Which of the NFL's 2023 head coaching vacancies is most appealing?
The NFL's Black Monday was more of a light gray this year, with only two head coaches getting canned after the regular season's conclusion. When you add in the midseason firings, the number of vacancies sits at an abnormally low five.
Which gig is most appealing? Below, we assess factors including roster strength, team culture, and even off-field lifestyle to rank all five openings from least to most attractive for prospective candidates.
5. Denver Broncos
Pros
Richest owners in the NFL.
All-Pro secondary pieces in Justin Simmons and Patrick Surtain.
Offensive weapons like Jerry Jeudy and Javonte Williams may still have untapped upside.
Cons
Stuck with Russell Wilson's albatross contract.
Lack of 2023 draft capital: traded away first- and second-round selections to acquire Wilson.
Front office appears largely incompetent. Wilson trade and extension could end up as worst move in NFL history. Previous head coach, Nathaniel Hackett, was an unqualified disaster.
Extremely difficult division for the foreseeable future.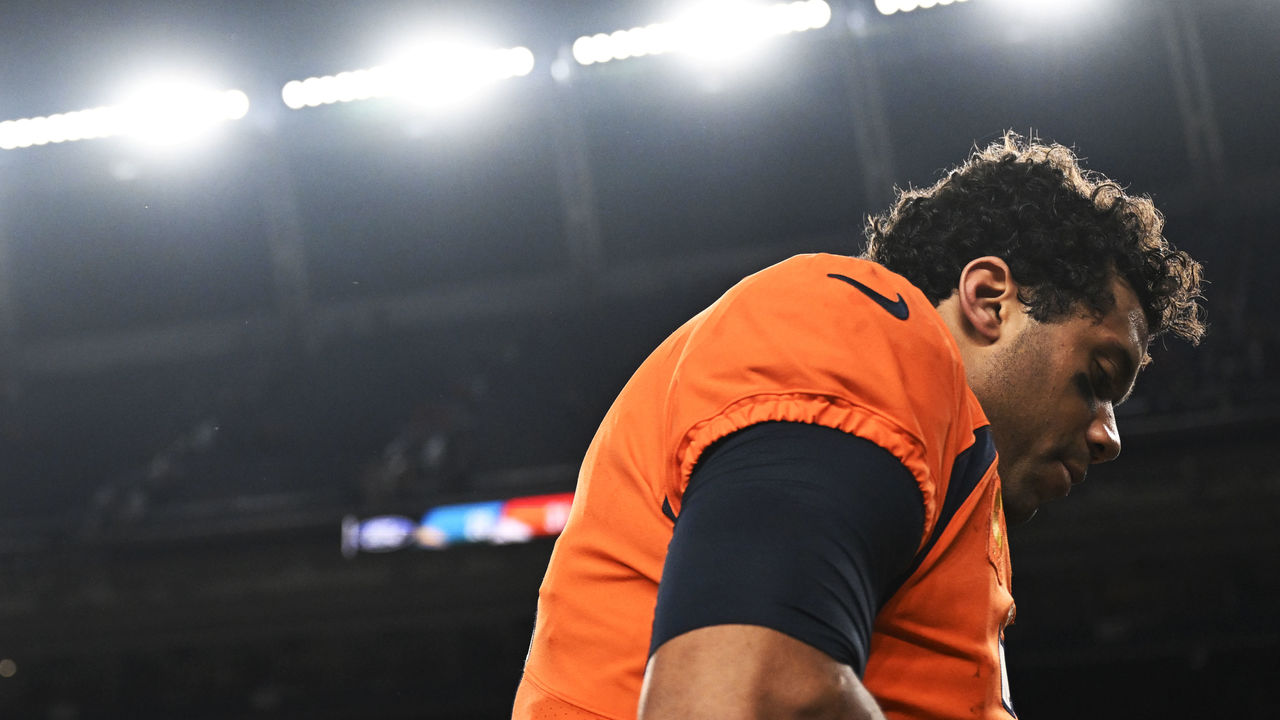 When the Denver Broncos traded for Wilson, they envisioned him as the face of the franchise for years to come. But after a putrid 2022 campaign, the quarterback's presence is instead scaring off many potential candidates. Of course, some coaches will believe they can fix Wilson. He isn't a lost cause, but it's close, and the patience of Broncos fans is already at breaking point. A new coach is also tied to Wilson for at least two more seasons - an eternity in the NFL. The Broncos' next hire might not even get a chance to bring in their own quarterback before being axed. To make matters worse, the trade for Wilson left Denver with little draft capital or cap space with which to reinforce the roster around him.
It's certainly not all bad for the Broncos. They have arguably the best safety-cornerback tandem in the NFL in Simmons and Surtain, the defense played well in 2022 - especially considering how often it was let down by the league's worst-scoring offense - and the new ownership appears ready to use its unrivaled financial strength to bolster the team however it can.
But none of that will likely matter if Wilson can't at least produce average quarterback play again. If he does somehow return to form, Denver could easily have the best bounce-back season of all the teams looking for a new head coach. But if it were us, we wouldn't be willing to take that risk.
4. Arizona Cardinals
Pros
Only vacancy with no incumbent GM. Easier to rebuild roster and team culture if GM and coach are united in vision and on the same contract cycle.
Perhaps the best location to live among the five vacancies for coaches seeking a warm climate and lifestyle of luxury.
Cons
Kyler Murray is recovering from ACL surgery and may not be ready for Week 1. Furthermore, significant questions remain about his work ethic and leadership.
Few blue-chip talents on roster, with DeAndre Hopkins reportedly likely to be traded.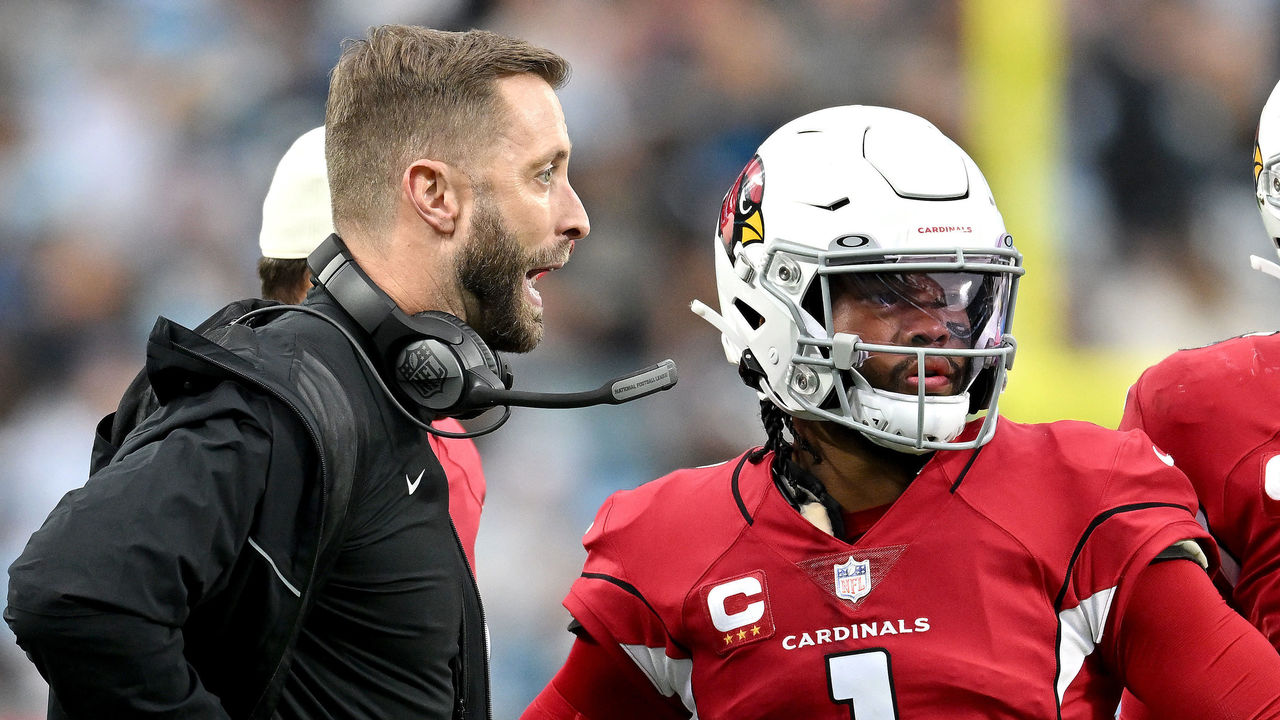 Will the Cardinals' new general manager, ex-Titans director of player personnel Monti Ossenfort, hire the next coach? Or will Kyler Murray? Either way, there's no doubt that finding the right mentor for the $230-million passer will trump all other considerations.
Kliff Kingsbury's Air Raid offense was supposed to bring out the best in Murray. The Cardinals cut ties with their 2018 first-round pick, Josh Rosen, after only one season to facilitate what they believed was a match made in heaven. It proved to be anything but, with Kingsbury and his young quarterback reportedly butting heads and Murray's on-field production declining as the relationship deteriorated. The Cardinals gave both Murray and Kingsbury long-term extensions in 2022, but would certainly love a do-over on one, if not both, of these pacts.
Finding the right offensive scheme for Murray will be paramount, as will finding a personality match. If rumors of Murray's immaturity are true, it'll be a tightrope act for coaches to earn his trust while demanding much more out of him.
3. Houston Texans
Pros
Most picks in the draft (12), including two first-round selections.
No. 2 pick guarantees the chance to add a top QB prospect.
Sixth-most cap space in the league.
Relatively weak division.
Stink of organizational dysfunction has lessened following the departures of quarterback Deshaun Watson and executive VP Jack Easterby.
Cons
No cornerstone talents on roster.
Front office shows no loyalty to head coaches. Fired David Culley and Lovie Smith after one season each despite their squads overachieving relative to lack of talent.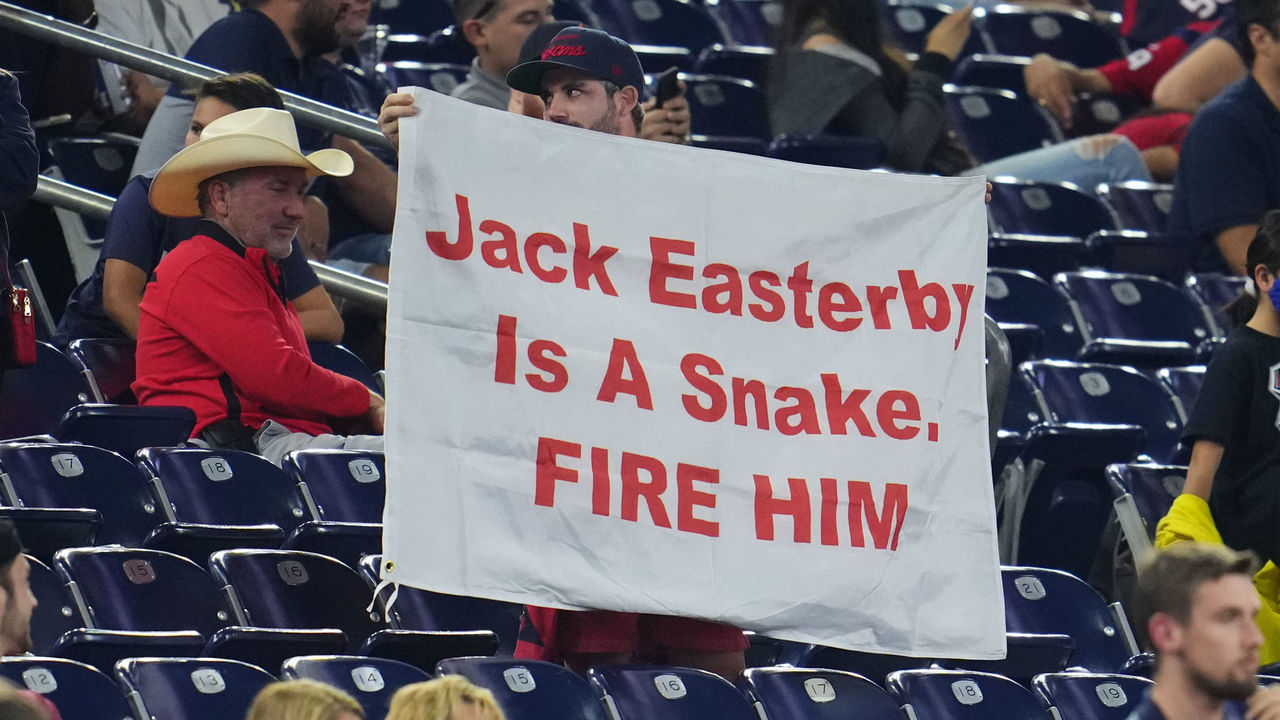 The quality of a coaching vacancy can be drastically different depending on how you look at it - and the Texans are the ultimate optical illusion. On one hand, you can view them as a barren roster overseen by decision-makers who've fired coaches in back-to-back years. But squint, and it turns into a blank canvas ready to be made in a new coach's image. We lean much more toward the latter perspective. The NFL is built to help teams turn around quickly - just look at the Jacksonville Jaguars and Detroit Lions this year. If a new coach came in with enough power to know their place was secure for multiple years (looking at you, Sean Payton), Houston could follow that blueprint, especially with its division lacking any juggernaut teams.
Of course, the Texans' talent level isn't close to those two aforementioned clubs. The cupboard is pretty bare, in fact, with the last three draft classes failing to provide any cornerstone pieces. Their only All-Pro-level player is Laremy Tunsil, and it appears he wants a new deal soon. That lack of exciting youngsters is probably the most off-putting aspect of the Texans job. But they have the level of draft-pick capital to kick-start their rebuild and land the kind of game-changing talents that have propelled the Lions and Jaguars forward. Houston also has the seventh-most cap space, as well as a bunch of easily cuttable veteran deals to push that amount even higher. Most importantly, the Texans are in place to take, at worst, the second-rated quarterback in the draft. It might take more imagination to see the Texans' potential, but the freedom should entice contenders for the job.
2. Indianapolis Colts
Pros
No. 4 overall pick.
Handful of blue-chip players on offense and defense (Jonathan Taylor, Quenton Nelson, Shaquille Leonard).
Cons
No quarterback.
No guarantee a top QB prospect will be available at No. 4. A trade up might be required, which would greatly lessen future draft capital.
GM Chris Ballard could be in a make-or-break year. If he's fired, will the next GM want to bring in a new head coach?
Meddling owner.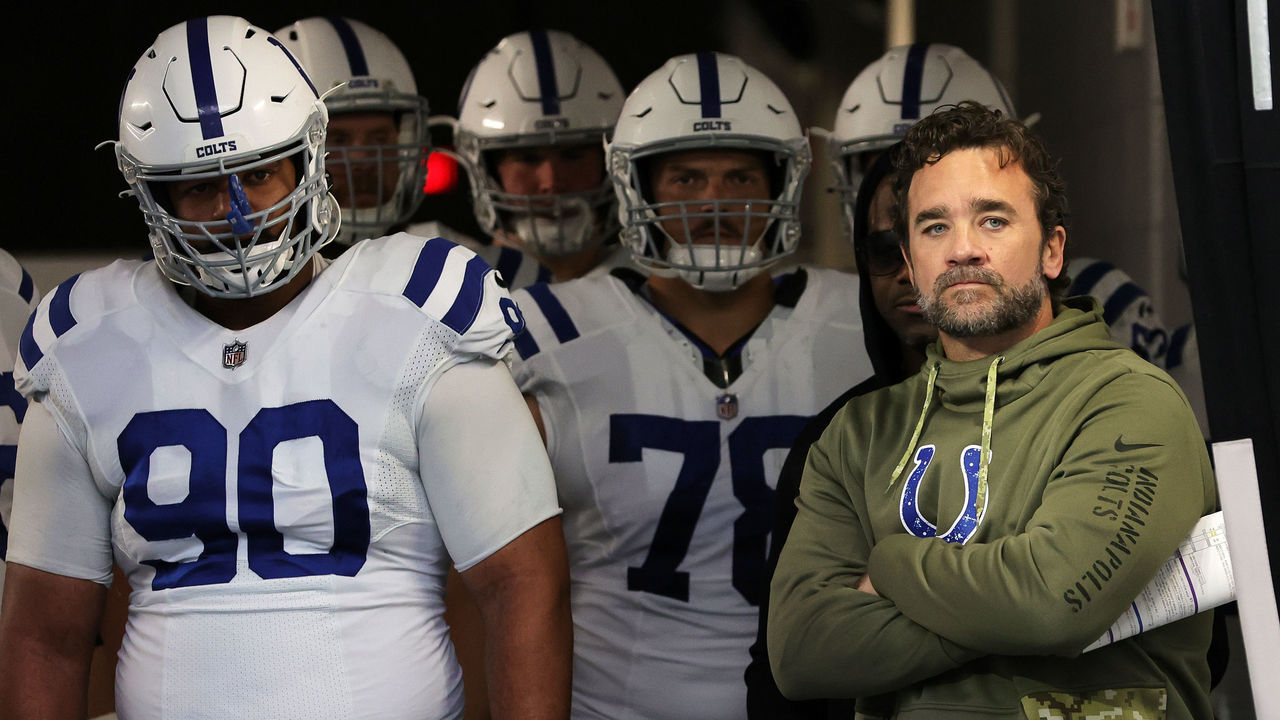 Less than a year ago, Indianapolis appeared primed for a playoff run thanks to a roster that many considered to be among the most well-rounded in the NFL. Oh, how things can change. The Colts sputtered to a 4-12-1 record, fired Frank Reich halfway through the season, and raised eyebrows by bringing in Jeff Saturday as the interim coach. While Jim Irsay has always been a flawed owner, his strength has been his willingness to hand over complete control to his general manager and coach. But repeated failures have motivated Irsay to get too involved. He reportedly forced the Carson Wentz trade, told Reich to bench Matt Ryan at 3-5-1, and asked Saturday to come on board in the middle of the Colts' blowout loss to the New England Patriots.
The Colts aren't without talent, with several All-Pro caliber players on each side of the ball. But Ballard's roster construction appears antiquated, and it may be some time before it can be set back on track for the modern NFL. Moreover, Ballard needs the Colts to show significant life in 2023 if he's to keep his job, complicating matters for any incoming head coach. Ballard also has little choice but to take his shot on a quarterback. A new coach who doesn't consider any quarterback worthy of the No. 4 pick (or a trade-up) won't find that desperation appealing.
1. Carolina Panthers
Pros
Roster includes elite talents in D.J. Moore and Brian Burns.
Division is wide-open for the foreseeable future. Rivals lack long-term quarterback options.
Owner is among the richest in the NFL and willing to spend to win.
Cons
No long-term answer at quarterback and no premium pick to use on one in the draft.
Not much salary cap space to use for 2023 free agents.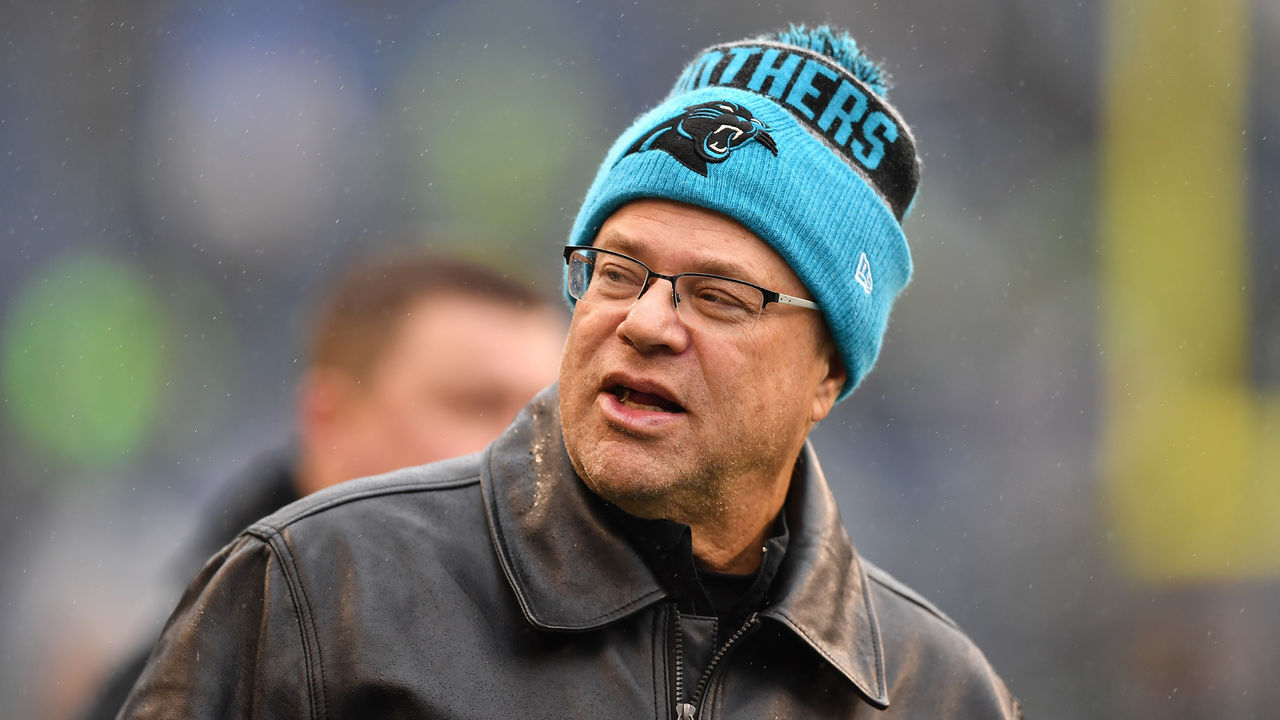 Unlike previous years, it's difficult to see one of these coaching vacancies as far and away the most appealing job. The Panthers top our list almost by default. There's not a ton to love here, but there's also very little to scare candidates away. If the Panthers are intent on reeling in a big fish, they have the means to do it. Owner David Tepper, one of the richest people on the planet, has made it clear he's willing to write some hefty checks.
The primary stumbling block here - maybe the only stumbling block - is the lack of an established top quarterback. Recent quarterback reclamation projects like Sam Darnold and Baker Mayfield failed, but not enough for the Panthers to find themselves with a draft pick in range of the top passing prospects. A big trade up from No. 9 overall might be needed. But Tepper won't be able to finance that move with his pocket change - it'd take a pile of future draft picks and limit this roster's long-term upside.
In the end, the Panthers' choice here might be dictated by which candidate can sell ownership on his solution to the quarterback dilemma. Can Lamar Jackson be acquired? Aaron Rodgers? Tom Brady? With money as no object, prospective coaching candidates can aim very high.