NFL Power Rankings - Week 17: A New Year's resolution for each team
The NFL Power Rankings are selected by a panel of theScore's football editors. In this edition, we make a New Year's resolution for each team.
1. San Francisco 49ers (11-4)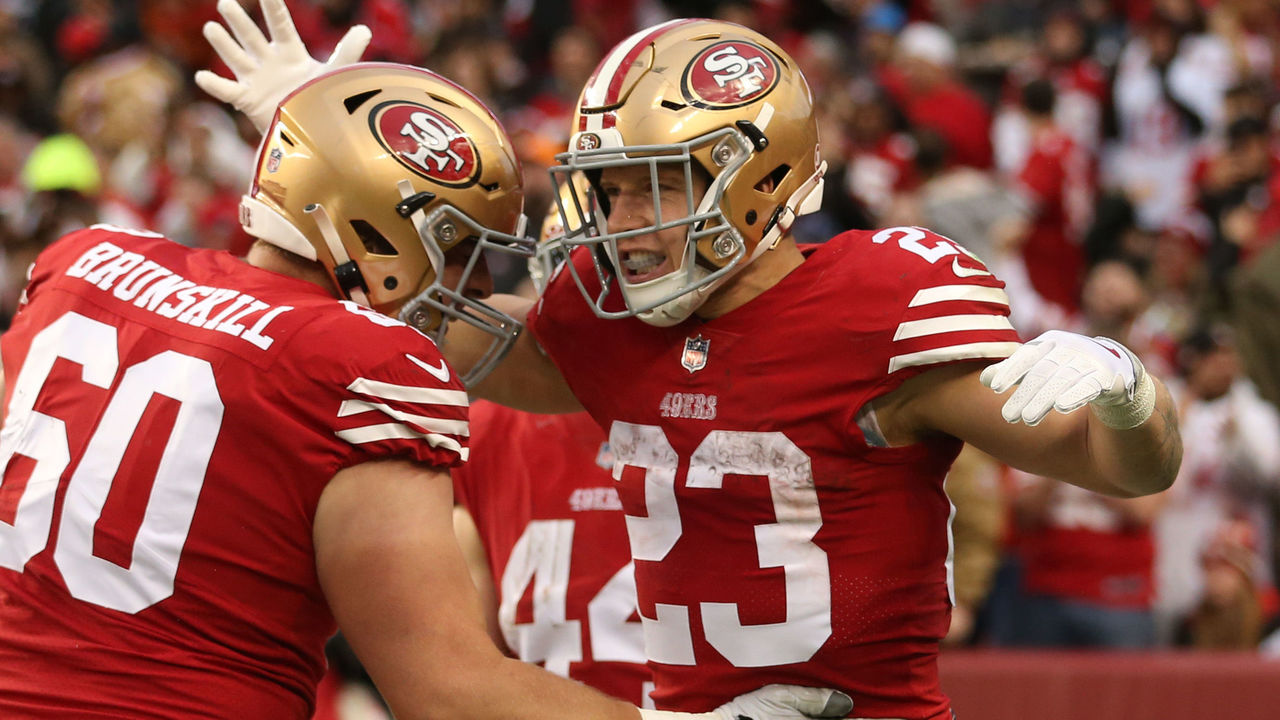 Previous Rank: 3
Ramp up CMC's workload. Christian McCaffrey only had two catches in two of his last three games, which was likely the coaching staff's way of making sure he's fresh for the playoffs. He should be getting over 25 touches per game with an emphasis on targets as a receiver out of the backfield once the 49ers get there.
2. Philadelphia Eagles (13-2)
Previous Rank: 1
Get Jalen Hurts healthy for the playoffs. The Eagles have a real chance to win the Super Bowl, but it won't happen unless their star quarterback is back under center.
3. Cincinnati Bengals (11-4)
Previous Rank: 2
Make protection adjustments. La'el Collins suffering a season-ending knee injury is a major blow to a much-improved Bengals front five. The coaching staff must now regularly have tight ends and running backs help out in protection to keep the offense operating at a high level.
4. Kansas City Chiefs (12-3)
Previous Rank: 4
Feed Kadarius Toney. We've seen it in flashes - this already unstoppable offense goes to another level when the electric receiver gets the ball in his hands.
5. Buffalo Bills (12-3)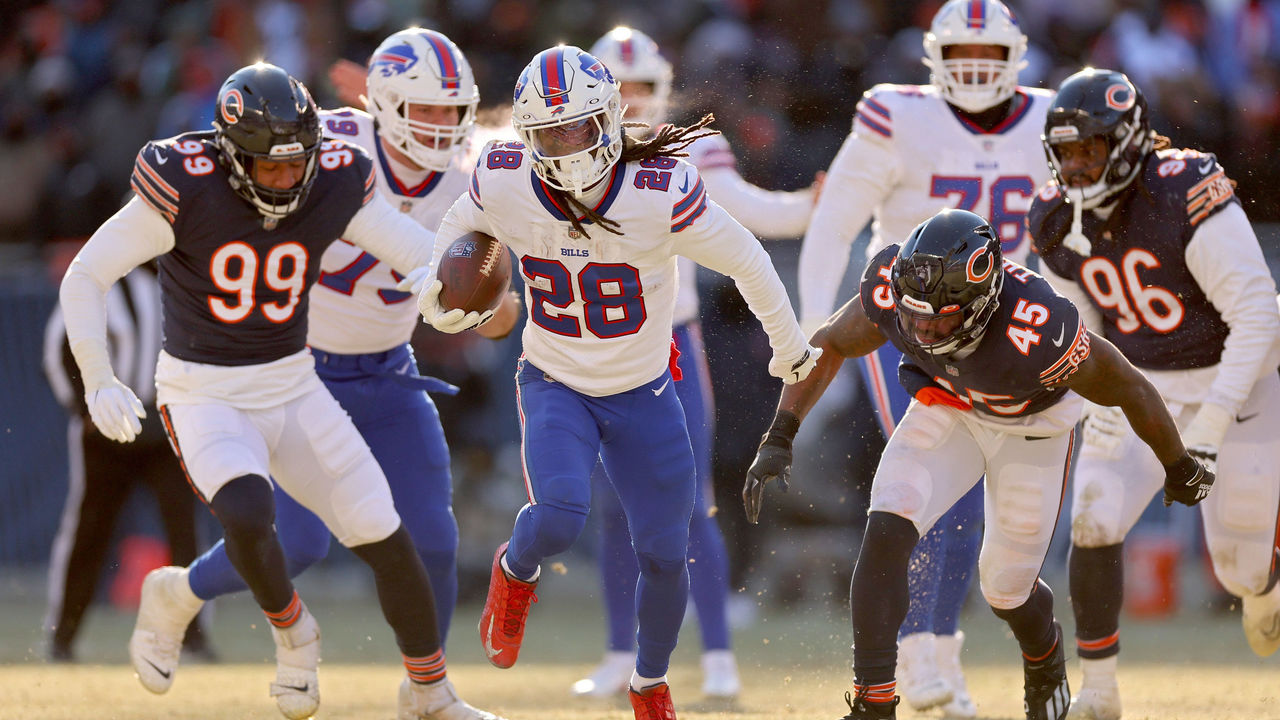 Previous Rank: 5
Get James Cook involved. The rest of the Bills' running back group is more than serviceable, but Cook brings a more dynamic element that could take the offense over the top.
6. Dallas Cowboys (11-4)
Previous Rank: 6
Be smart. There isn't much to dislike about this Cowboys team - they've got a real shot to go all the way. But can they avoid the kind of playoff meltdowns they've become known for?
7. Minnesota Vikings (12-3)
Previous Rank: 9
Lock up the No. 2 seed. The Vikings shouldn't let up over the last two weeks of the regular season. Getting the opportunity for at least two playoff home games would go a long way toward maximizing their potential.
8. Los Angeles Chargers (9-6)
Previous Rank: 10
Push it downfield. Justin Herbert only gets to show off his supreme arm talent when the Chargers need a big play on third- or fourth-and-long. This team could go deep into the playoffs if the coaching staff is willing to get more aggressive in other situations.
9. Jacksonville Jaguars (7-8)
Previous Rank: 11
Get home on defense. Jacksonville ranks 27th with 29 sacks this season despite a top-four team pressure rate. Converting more of those opportunities into negative plays could make all the difference in how this defense complements a potent offense.
10. Baltimore Ravens (10-5)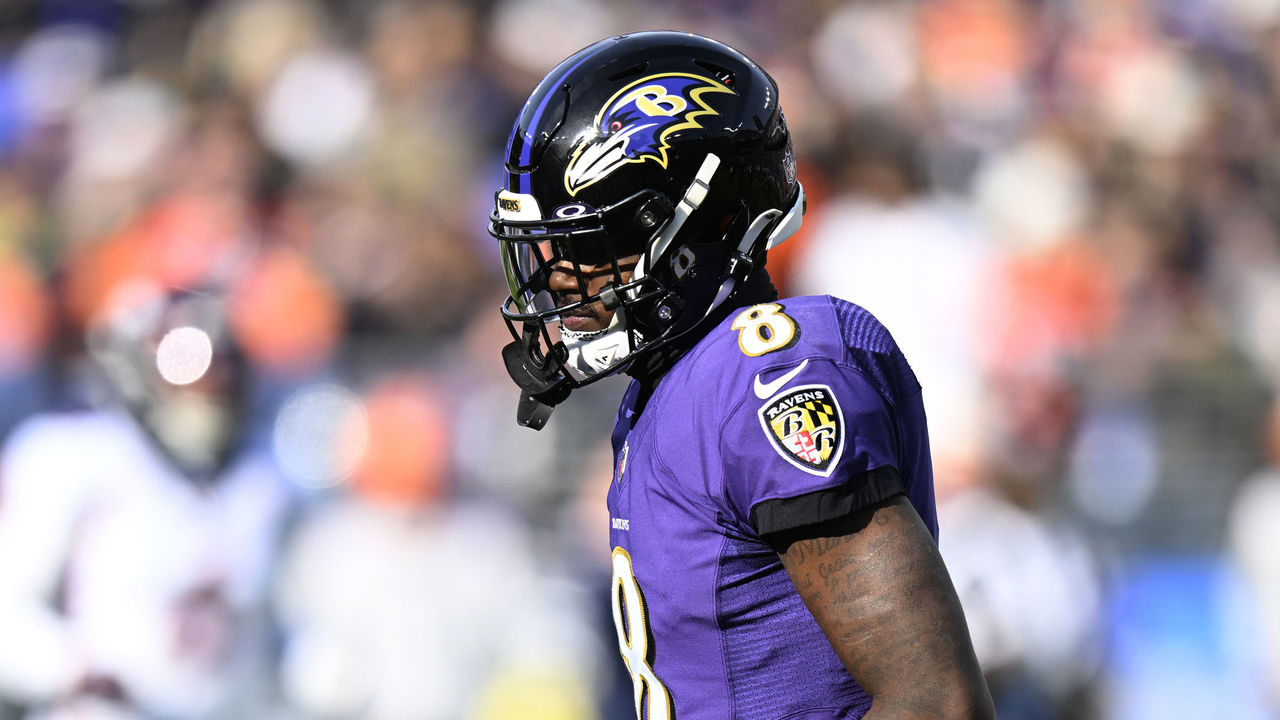 Previous Rank: 12
Get Lamar healthy. Forget the AFC North race - the Ravens are going to the playoffs either way. If keeping Lamar Jackson out until the wild-card round is what he needs to be ready, so be it. He's the only chance they have in the postseason either way.
11. Miami Dolphins (8-7)
Previous Rank: 8
Adjust to the adjustments. Defenses have found a way to take away, or at least limit, what the Dolphins do best. Now, it's Miami's turn to counterpunch and get the offense back on track. Otherwise, it'll be a quick exit from the playoffs.
12. Detroit Lions (7-8)
Previous Rank: 7
Don't panic. The Lions still have a chance to sneak into the postseason despite a blowout loss to the Panthers. Winning their final two games and getting the necessary help elsewhere will be tough, but so was rebounding from a 1-6 start.
13. Green Bay Packers (7-8)
Previous Rank: 18
Run the ball. Leaning on Aaron Rodgers makes sense, but the Packers can't afford to stray too far away from a talented running back duo. Aaron Jones and A.J. Dillon will be key to Green Bay's chances of finishing the job over the final two weeks and returning to the playoffs.
14. New York Giants (8-6-1)
Previous Rank: 14
Feed Saquon. Barkley's usage was scaled back after some particularly high-volume games in the first half of the campaign. With the playoffs in sight, now's the time to ramp it back up. The Giants will go as far as their star running back takes them.
15. Washington Commanders (7-7-1)
Previous Rank: 15
Stick with Carson Wentz. Taylor Heinicke has turned the ball over five times during the Commanders' three-game winless streak. It's worth a shot to see whether a change at quarterback could provide a spark and help them hang on to the last wild-card spot.
16. New York Jets (7-8)
Previous Rank: 13
Find a QB. Mike White has done an admirable job in his limited work this season, but the Jets should be aiming higher at the most important position on the roster. They've got everything else they need to contend, so it's time to be aggressive.
17. Pittsburgh Steelers (7-8)
Previous Rank: 19
Get rid of Matt Canada. Kenny Pickett hasn't exactly lit it up during his rookie season, but there have been just enough flashes to give Pittsburgh some hope. Pickett might not be the answer, but he deserves a better offensive coordinator in 2023 as he tries to prove he is.
18. Seattle Seahawks (7-8)
Previous Rank: 17
Keep trusting Geno Smith. The season's feel-good story has taken a depressing turn of late, but the quarterback isn't being exposed - the rest of the Seahawks offense is. While Seattle should push for a team-friendly deal, the franchise shouldn't overthink bringing Smith back for 2023.
19. Carolina Panthers (6-9)
Previous Rank: 24
Get D.J. Moore more involved. Somehow, the Panthers are two wins from a playoff berth after claiming three victories in the last four games. While its running game is red hot, Carolina can't keep forgetting about Moore. The wideout is the team's most explosive weapon, and he's not getting enough targets.
20. Tampa Bay Buccaneers (7-8)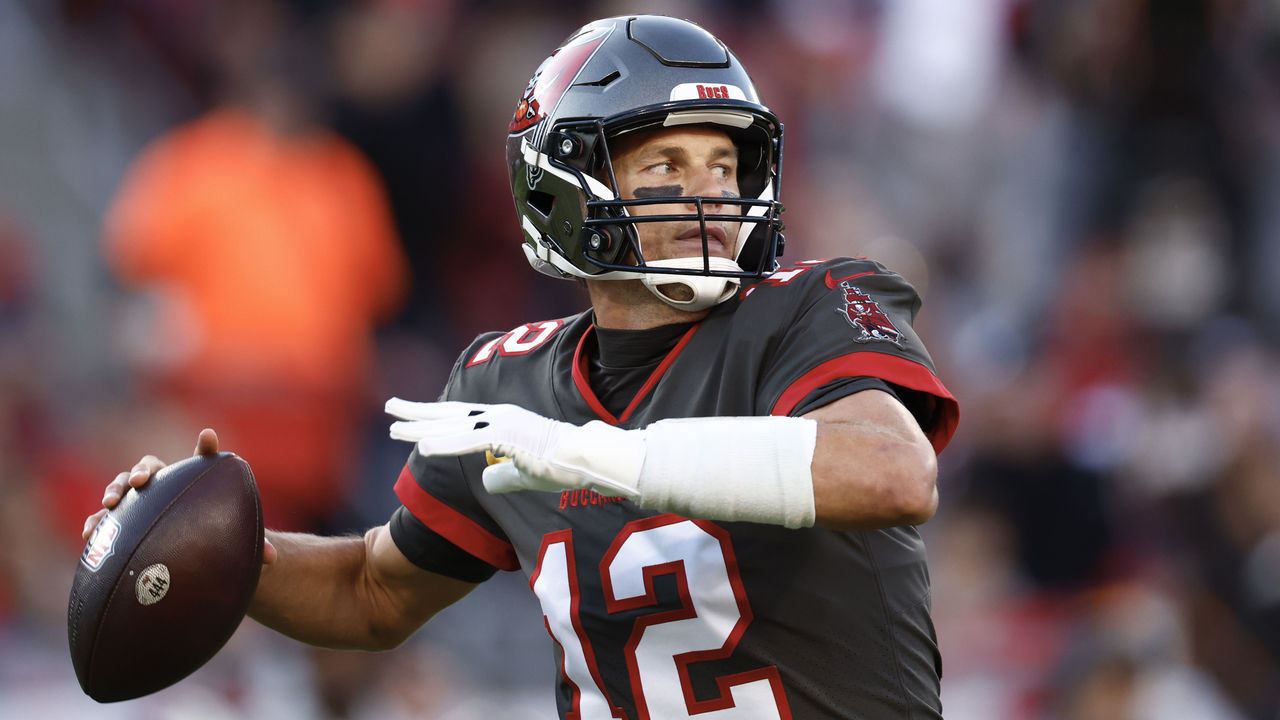 Previous Rank: 23
Don't ride the old man's arm so hard. Last year, Tom Brady threw the second-most passes in NFL history with 719, just shy of Mattew Stafford's single-season record of 727. This time around, Brady is on pace to break Stafford's mark after throwing the ball 671 times in 15 games. Justin Herbert, who was two years old when Brady was drafted, is the only other player to exceed 600 attempts.
21. Tennessee Titans (7-8)
Previous Rank: 16
Don't take the old-school route just this once. The Titans have nothing to play for in Week 17 ahead of a winner-takes-all matchup with the Jaguars in Week 18. It might go against head coach Mike Vrabel's instincts, but the club should rest its key players against the Cowboys.
22. New England Patriots (7-8)
Previous Rank: 20
Hire a real offensive coordinator. Look, Bill. You were bored and wanted to try the NFL on hard mode. We get it, but it didn't work out. Now, send Matt Patricia packing as soon as possible and get the Patriots looking like the Patriots again.
23. New Orleans Saints (6-9)
Previous Rank: 25
Don't give up Sean Payton for peanuts. New Orleans owes a great debt to Payton. He won the city a Super Bowl and helmed the best era of the franchise's history. But if he wants to unretire and coach another team, the Saints shouldn't let him do so unless it gets a great package of draft picks.
24. Los Angeles Rams (5-10)
Previous Rank: 27
Don't let anyone retire. The Rams' championship defense was a disaster. But they can bounce back in 2023 if Sean McVay and Aaron Donald - who have both teased retirement in the past - come back. If McVay and Donald both hang 'em up, things could be bad in L.A. for a long time.
25. Cleveland Browns (6-9)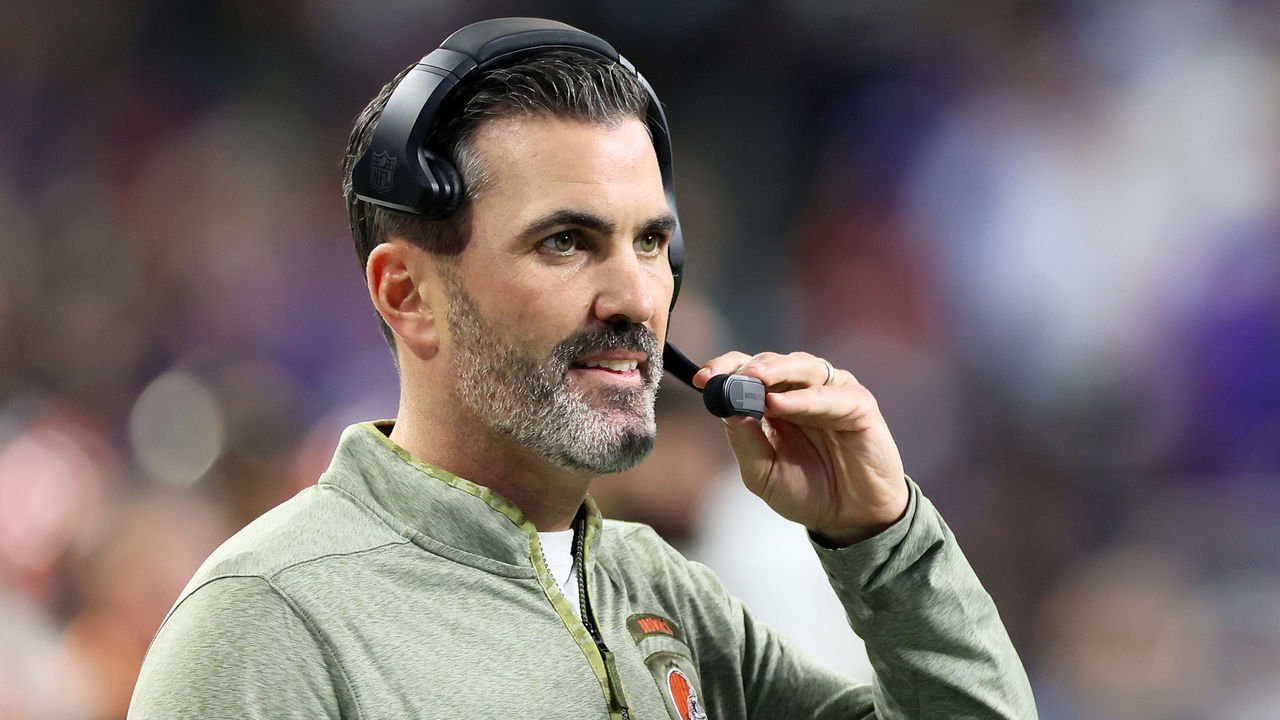 Previous Rank: 21
Don't give Kevin Stefanski a pass. Cleveland's season was always likely to be a lost one, given Deshaun Watson's suspension, but the Browns shouldn't just bring back their head coach without considering his performance, which has been uneven at best.
26. Las Vegas Raiders (6-9)
Previous Rank: 22
Ignore sentimentality with Derek Carr. While Carr has endured an up-and-down campaign, it would be easy for the Raiders to hold on to the quarterback who's led them for the past nine years. Carr's passion for the team is admirable, but with a cheap exit from his contract in mid-February, Las Vegas should take the opportunity to start a new era.
27. Houston Texans (2-12-1)
Previous Rank: 31
Keep fighting, but maybe not too hard. The Texans played the Cowboys and Chiefs close in recent weeks, so an upset win over the Titans was in the cards. You have to applaud Houston's fight late in a lost season, but another win could end up costing the franchise the No. 1 overall pick.
28. Atlanta Falcons (5-10)
Previous Rank: 26
Build up some clutch genes. Despite the NFC South being the worst division in football, the Falcons are out of the running with two weeks to go. The main reason why: Eight of their 10 losses have been one-score games. Atlanta needs to find a way to be better in crunch time.
29. Arizona Cardinals (4-11)
Previous Rank: 29
Don't be so cheap. Cardinals owner Steve Bidwell shouldn't let recent contract extensions for head coach Kliff Kingsbury and general manager Steve Keim, who is currently on a health-related absence, stop him from doing what's best for the franchise if he wants to oust the duo.
30. Chicago Bears (3-12)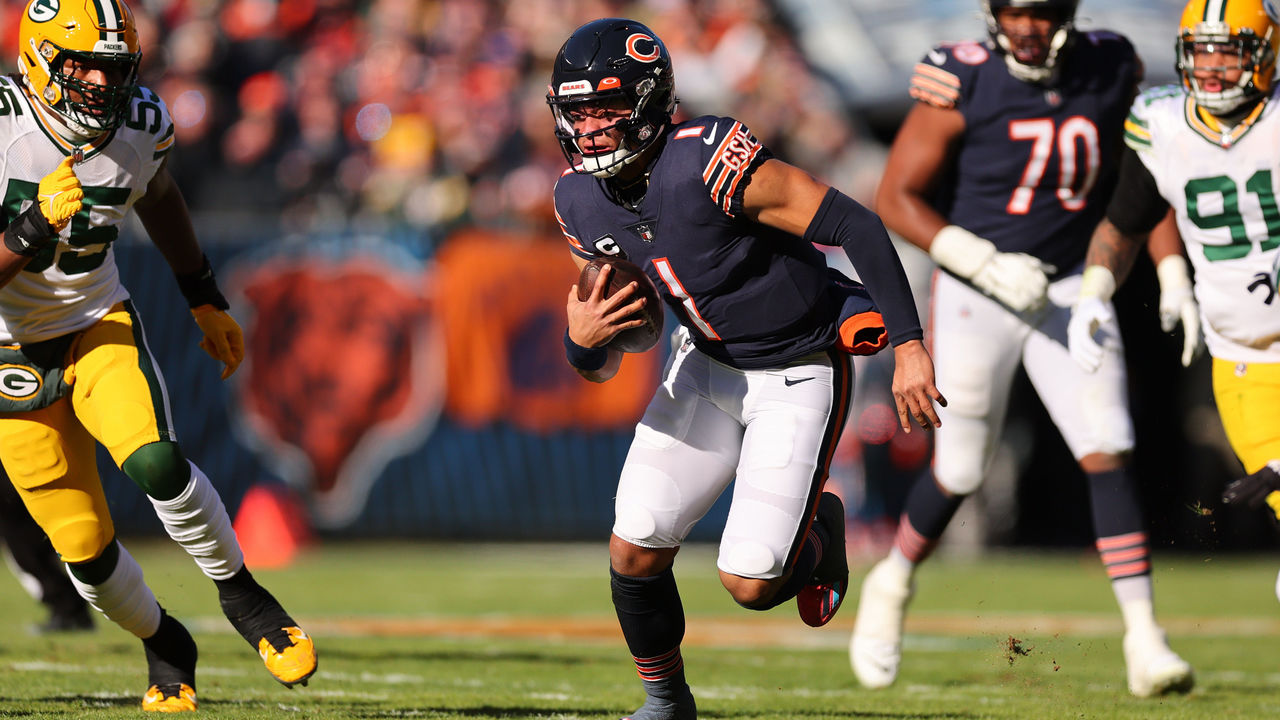 Previous Rank: 30
Get Justin Fields some help. The Bears are a near-lock for a top-three pick in the draft. But this roster needs much more than one big addition - it needs reinforcements at nearly every spot. Chicago should trade back and use those assets as well as a boatload of cap space to surround its young star with talent.
31. Denver Broncos (4-11)
Previous Rank: 28
Take some power away from Russ. The Broncos gave Wilson the keys to the castle when they traded a huge package for the passer and then gave him a big extension months later. However, with all his struggles this season, Wilson can't be allowed to dictate the next head coach or direction of the offense.
32. Indianapolis Colts (4-10-1)
Previous Rank: 32
Get Jim Irsay's hands off the wheel. If the Colts ever want to regain their place among the NFL's best, they have to hire a head coach - and maybe a team president, if general manager Chris Ballard is safe - who can wrestle power away from an owner whose desperation to win is hurting more than helping.
Comments
✕
NFL Power Rankings - Week 17: A New Year's resolution for each team
  Got something to say? Leave a comment below!