6 ideas for reimagined Pro Bowl
The NFL announced Monday that it'll replace the annual Pro Bowl game with a flag football contest and week-long competitions that'll give players a chance to showcase their football and non-football skills.
Here are several ideas the league should consider as it tries to revive the Pro Bowl:
Let fans call plays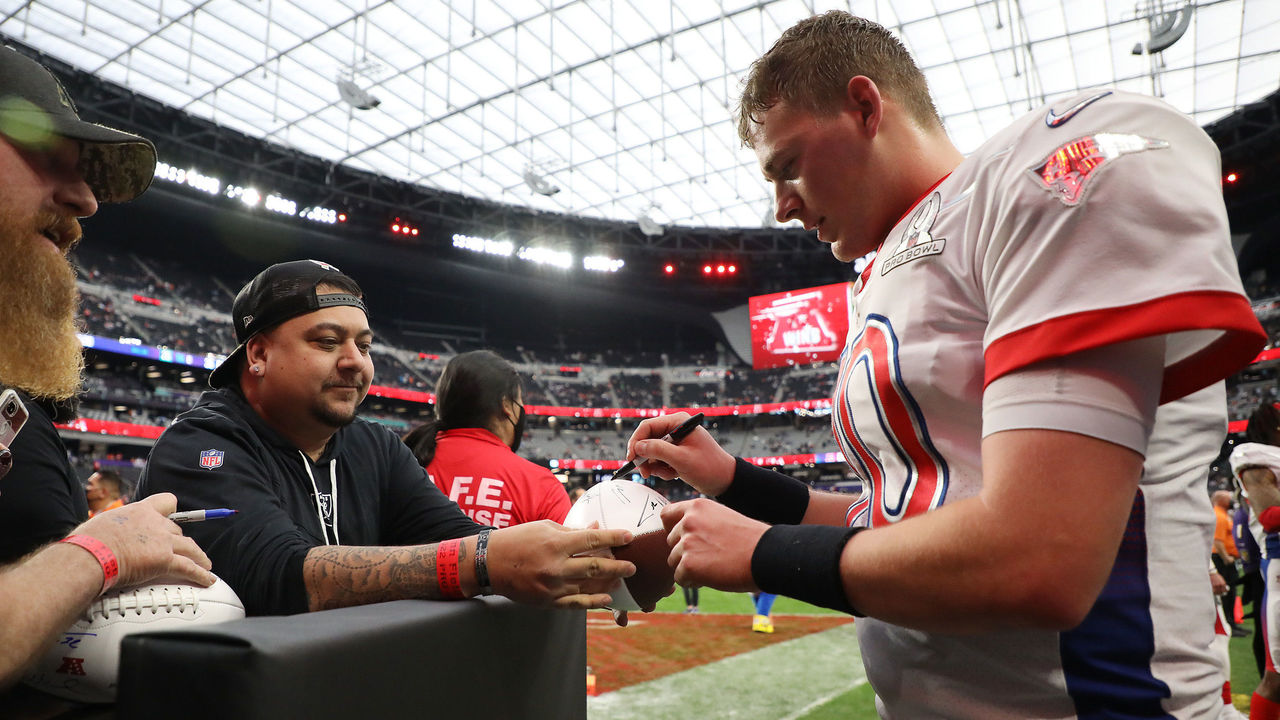 Fans already have the power to vote players into the Pro Bowl, but why stop there? With the NFL pivoting to a flag football contest instead of a regulated game that felt anything but authentic, there's even more room for fan involvement. This year's Pro Bowl should allow opportunities for fans to call plays.
The Fan Controlled Football league has been utilizing this feature since its inception. Now it's time for the NFL to follow suit. After all, who can forget the feeling of being a "Monday Morning Quarterback" and debating the play calls made on game day. With fans involved in play-calling, perhaps these supporters can finally get an answer to whether they could call better plays than their NFL coach counterparts.
Swap defense with offense
How fun would it be if we had football's best wide receivers trying to cover the sport's top cornerbacks? Is there a single football fan who wouldn't want to watch Micah Parsons playing tight end against Derrick Henry at linebacker?
Swapping the defense with the offense would definitely make things more interesting. Players want to have fun during the Pro Bowl weekend after a long NFL season, but the traditional All-Star Game didn't get the job done because players weren't allowed to play at full speed. They were never motivated to be on the field because they didn't actually play football. Letting players choose which position they play in a friendly flag football matchup not only would change that narrative, but would also capture the fans' imagination in the weeks leading to the event.
How far can QBs throw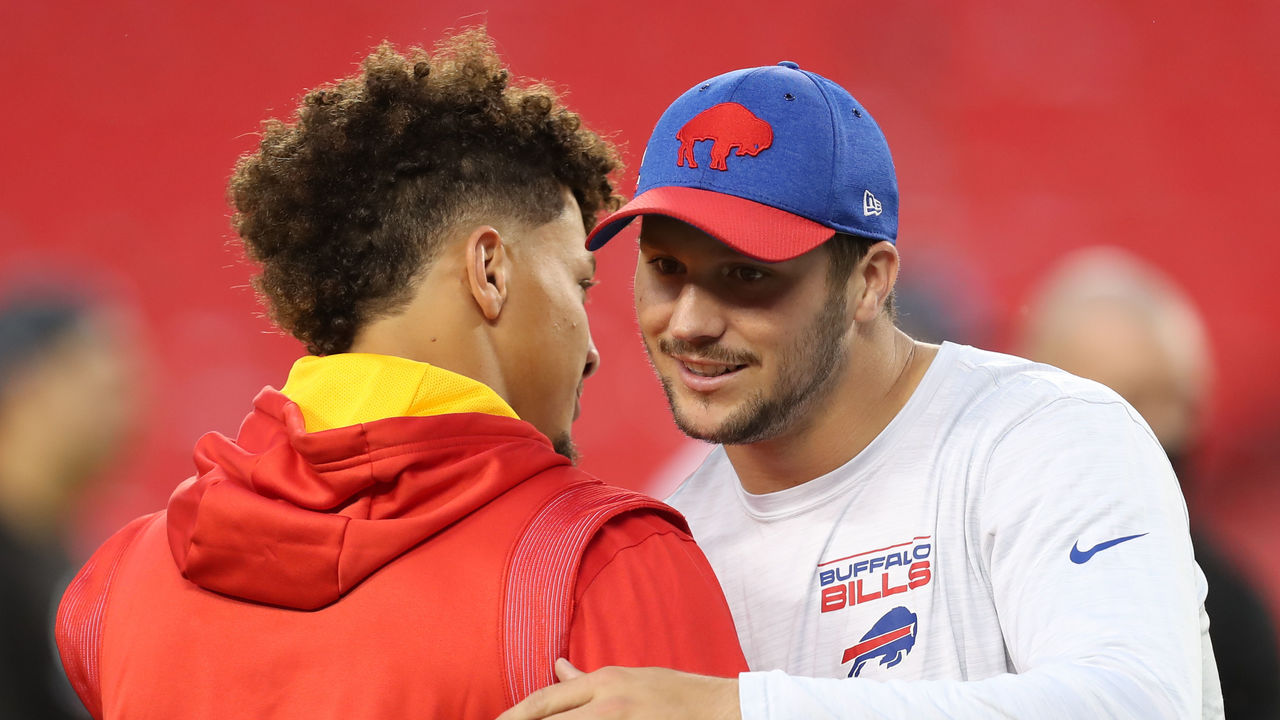 Why did the NFL ditch this competition in the first place? In the early 2000s, the Pro Bowl featured a "QB Challenge," which tested quarterbacks' accuracy, agility, and arm strength. It's time to bring it back!
We often debate which passer has the NFL's strongest arm, and Patrick Mahomes and Josh Allen have even said they're willing to make a friendly throwing competition happen. No position gets more attention than quarterback, and the league has seen several young signal-callers emerge as superstars in recent years. Having the likes of Mahomes, Allen, Justin Herbert, and Matthew Stafford, among others, testing their arm strength in head-to-head matchups would be must-watch TV.
Legends vs. Pros
As soon as the NFL announced that the Pro Bowl will be altered, ex-wide receiver Chad Johnson proposed a flag football game between former and current players. That's a great idea.
A Legends versus Pros flag football game is a win-win move for the NFL and its players. That matchup would catch everyone's attention around the league while making the Pro Bowl event more attractive for football's biggest stars. Just imagine a team featuring the likes of Johnson, Terrell Owens, Deion Sanders, and Jerry Rice playing against a squad rostering Davante Adams, Justin Jefferson, Jalen Ramsey, and Lamar Jackson, among other superstars. It'd be a dream come true for NFL fans.
Kickers' trick-shot challenges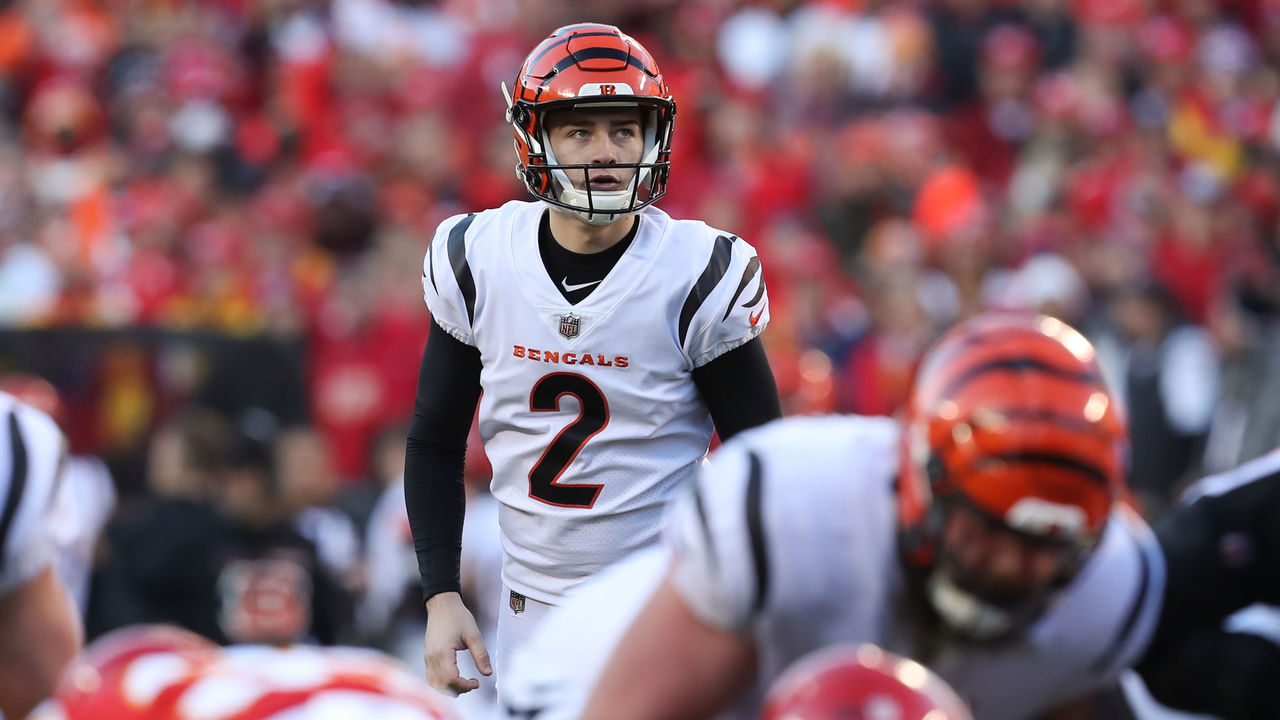 Basketball already has the 3-point challenge. Soccer also has the crossbar challenge, where players attempt to strike the crossbar as many times as possible. If the NFL were to combine two challenges together and add its own twist, we could be treated to an entertaining trick-shot field-goal challenge.
There are an endless amount of tricks that we can imagine. Maybe a kicker curves a field goal from an insane angle, or someone decides to recreate the infamous "Double Doink." We're sure Evan McPherson could entertain the masses if he's willing to recreate some of his epic trick shot kicks, too.
Non-football skills
While the Pro Bowl is presented as a showcase of the NFL's most talented athletes, at its core, the trip has always been about fun. And what's more fun than seeing some of our favorite gridiron stars compete in a series of non-football-related events? Jason Kelce might be on to something when he advocated for events like a hot dog eating competition, pingpong, or a classic chug-off.
There's no reason to isolate the Pro Bowl to only football-specific events. The participants' talents are already been on display during the season. But it's hard to ignore the appeal of seeing stars show off their inhumane strength in an arm wrestling competition or players competing to settle the age-old debate of who has the fastest chug in the NFL. Though, on second thought, perhaps the latter competition is better split by player position group if David Bakhtiari is in attendance.
How would you improve the Pro Bowl? Let us know your best ideas in the comments below.