Breakout or fakeout: Which defensive stars will stay hot in 2022?
In this two-part series, theScore's football editors give a verdict on whether 2021 breakout players will continue their success in 2022.
We looked at offense first. Next up are the defensive players. Rookies from last season weren't considered.
Trevon Diggs, CB, Cowboys
2021 stats: 52 tackles, 11 INTs, 2 TDs, 21 passes defended
Diggs earned a first-team All-Pro nod in his second NFL season after leading the league in interceptions, interception return yards (142), and pick-6s (two). He was one of football's most exciting players and should continue to be this year.
Some may wonder if opposing quarterbacks will avoid targeting Diggs, which would significantly hit his production - the answer is no. Though the 23-year-old punished several passers for throwing his way, he also made others look smart for doing so. He allowed 1,016 yards in the regular season, the most by any cornerback, according to PFF.
Diggs' situation isn't unprecedented. Corner Marcus Peters led the league with eight interceptions, 280 yards in INT returns, two pick-6s, and 26 pass breakups as a rookie in 2015 while on the Kansas City Chiefs. Yet QBs kept testing him - after all, he allowed over 900 yards in coverage that year. He made them pay again, amassing six picks and 20 pass breakups in his second season. Peters, who didn't play last year, has more interceptions and pick-6s than any other player since 2015.
It'll be hard for Diggs to post another 11-pick season since interception totals are unpredictable and often fluctuate. However, the Alabama product's proven to be the league's best ball hawk, and given the number of targets he's expected to have, he'll be in contention to top the NFL in interceptions and defensive TDs again.
Verdict: BREAKOUT
Harold Landry, LB, Titans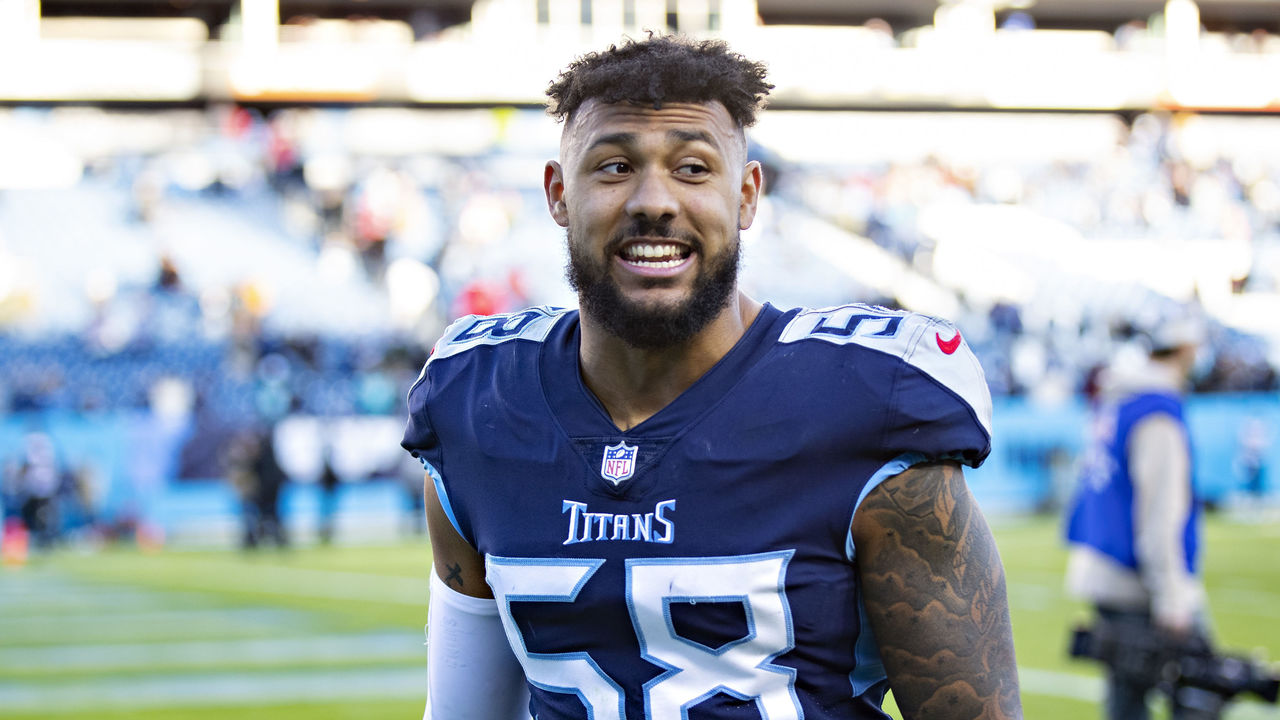 2021 stats: 75 tackles, 12 sacks, 14 tackles for loss, 1 forced fumble
Landry captured the NFL's attention in 2021 after setting career highs in tackles, sacks, and pressures en route to clinching his first Pro Bowl nod. He hasn't missed a game over the last three seasons, and his versatility is important for the Tennessee Titans, too.
But it's hard to say Landry's production won't fluctuate given how schemed up it was. The 26-year-old produced 68 pressures last year, but 42 of those were classified as cleanup or unblocked pressures. His sack on Joe Burrow in the playoffs is a great example of the "easy" plays he had. When opponents did their job, he didn't stand out as much, winning just 12.3% of his pass-rush snaps against blocking.
Would Landry have put up the same numbers if the Titans' interior defensive line hadn't been one of the NFL's best? What if the defense isn't as good in 2022? Landry previously flirted with double-digit sacks, collecting nine in 2019. He followed that up by recording only 5.5 in 2020.
Verdict: FAKEOUT
A.J. Terrell, CB, Falcons
2021 stats: 81 tackles, 1 sack, 3 INTs, 16 passes defended
Terrell was a must-watch player last year. He burst onto the scene in his second NFL season, becoming an elite lockdown corner who allowed only 29 catches on 66 targets for 200 yards and three touchdowns. Somehow, he was snubbed from the Pro Bowl.
The Clemson product was the NFL's second-best corner in pass coverage, behind only Jalen Ramsey, according to PFF. Terrell allowed a ridiculous passer rating of 47.5 when targeted and an NFL-best 0.37 yards per coverage snap. And he did so despite Atlanta having arguably football's worst pass rush, which makes things more complicated for the secondary.
This year, the Atlanta Falcons drafted defensive end Arnold Ebiketie and linebacker Troy Andersen in the second round. Plus, they signed veteran corner Casey Hayward, who's coming off a solid season with the Las Vegas Raiders.
With a slightly improved defense and another year of experience under his belt, Terrell should pick up where he left off. Don't be surprised if quarterbacks stop throwing the ball his way in 2022.
Verdict: BREAKOUT
Christian Wilkins, DL, Dolphins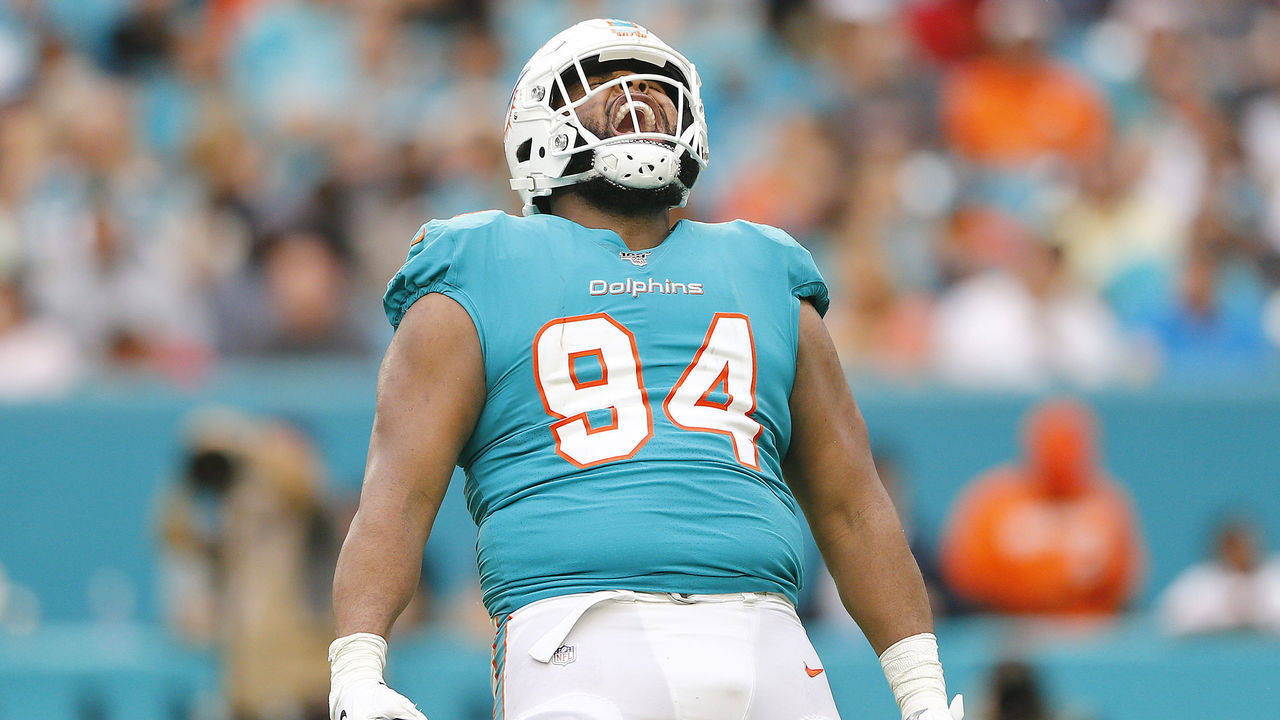 2021 stats: 89 tackles, 4.5 sacks, 10 tackles for loss, 1 forced fumble, 1 fumble recovery
Run stops, sacks, funny celebrations, and even a touchdown catch. Wilkins did everything for the Miami Dolphins in 2021. We already knew his game was consistently improving, but it took a major leap last year. A proven solid run defender, Wilkins also impressed as a pass-rusher last season, posting career highs in pressures (31) and sacks after collecting only 3.5 sacks in his first two campaigns combined. Don't expect him to slow down now.
Though Miami didn't make any offseason splashes on defense, another year of experience for Jaelan Phillips, who racked up 8.5 sacks as a rookie, should help. Plus, adding Melvin Ingram adds good depth and experience behind Phillips and Emmanuel Ogbah. Miami needs those guys to produce off the edge so Wilkins and Co. have easier matchups inside.
Of course, the Dolphins will have an aggressive defense again, as new coach Mike McDaniel retained coordinator Josh Boyer. Miami blitzed on 39.6% of its opponents' dropbacks in 2021, the second-highest rate in the NFL. Defensive line coach Austin Clark, who joined the team last season and helped Wilkins post a career year, is also back.
There are many reasons to believe Wilkins can replicate his 2021 output. In fact, based on his offseason workouts, the 26-year-old's already off to a hot start.
Verdict: BREAKOUT
Rashan Gary, LB, Packers
2021 stats: 47 tackles, 9.5 sacks, 8 tackles for loss, 2 forced fumbles, 1 fumble recovery
Gary finally showed why the Green Bay Packers drafted him 12th overall. The Michigan product, who had only seven sacks combined in his first two seasons, led Green Bay in that category in 2021. He ranked second in the league with 81 pressures and a 26% pass-rush win rate. We aren't fully sold that he'll keep doing that, though.
Nine of the 16 games Gary played last year (he didn't face the Minnesota Vikings in Week 11) were against teams that ended the season in the bottom half of the NFL in sacks allowed. The 24-year-old piled up six sacks and 45 pressures in those contests.
Things will get tougher in 2022 - the Packers play only six games versus opponents ranked in the bottom half of that list. Of their other 11 games, six will feature teams that were top-seven for the fewest sacks allowed, including the best three (Tampa Bay Buccaneers, Buffalo Bills, and New England Patriots). Some of those O-lines obviously changed over the last several months, but it's clear that the Packers' pass rush has a harder schedule ahead.
Plus, opponents will treat Gary differently now. Last year, he was a third-year player with a pair of unimpressive seasons on his resume. This year, Gary is Green Bay's best edge rusher. Will he be as disruptive while facing more double-teams? He didn't face many in 2021.
Green Bay also has a lack of depth in edge rushers to help Gary. While Preston Smith is solid, he's probably already reached his ceiling. Jonathan Garvin (1.5 sacks in two seasons) and fifth-round rookie Kingsley Enagbare will likely be the other options. This group won't be a liability in 2022, but we're hesitant to guarantee that Gary will dominate his opponents the same way he did last year.
Verdict: FAKEOUT
Amani Oruwariye, CB, Lions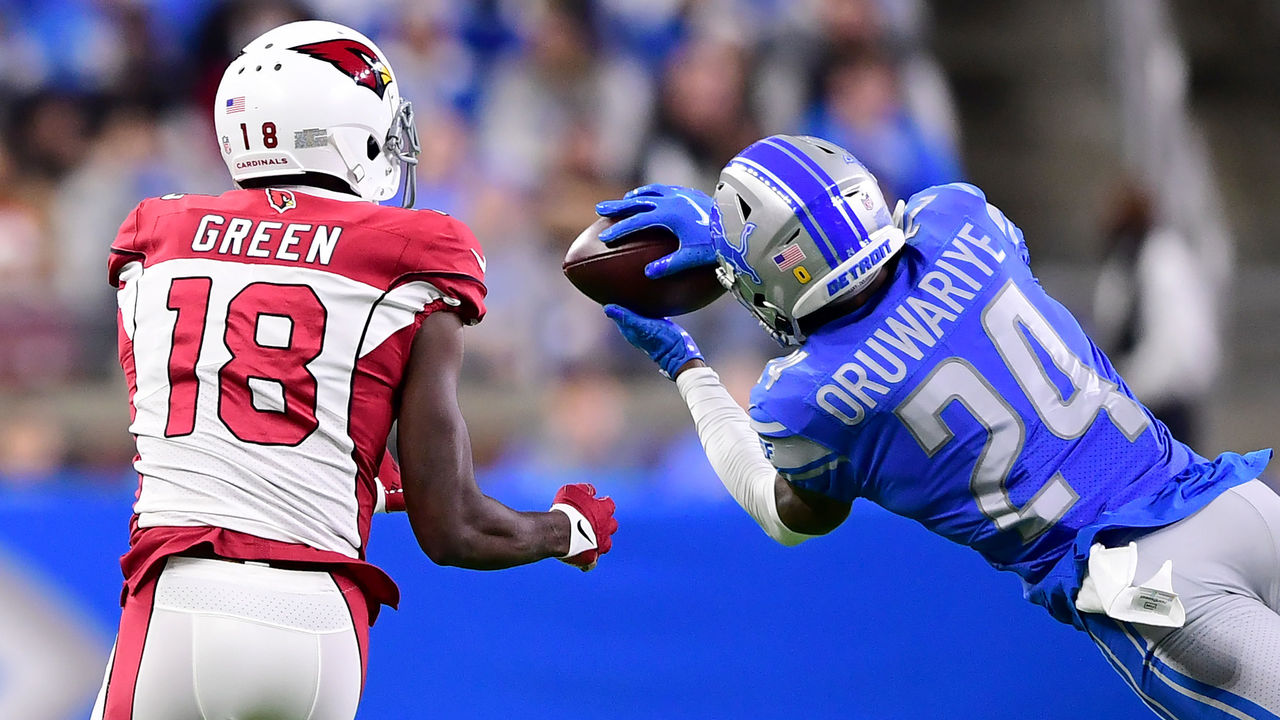 2021 stats: 57 tackles, 6 INTs, 11 passes defended
Detroit Lions fans entered 2021 excited to see if 2020 third overall pick Jeff Okudah would bounce back from a subpar rookie campaign, but they ended the year in love with another cornerback. Oruwariye, the team's de facto No. 1 corner, ranked third in the NFL in interceptions despite missing the last three games and allowed a passer rating of just 74.1 when targeted.
That narrative might change in 2022, though. Oruwariye's interception total could easily drop given how unstable that stat is. Plus, the Penn State product proved to be a solid ball hawk, but his play is still inconsistent. The 2019 fifth-round pick allowed 18 receptions of 15-plus yards, the sixth-most at his position (minimum 300 coverage snaps).
It doesn't help that Detroit's defense has holes all over it. Though the Lions added starters to the unit this year - including rookie defensive end Aidan Hutchinson - it's unclear what their immediate impact will be.
Verdict: FAKEOUT
De'Vondre Campbell, LB, Packers
2021 stats: 146 tackles, 2 INTs, 2 sacks, 2 forced fumbles, 1 fumble recovery, 5 passes defended
The fact Campbell played on a $2-million deal last season and signed a five-year pact worth $50 million this offseason tells you everything you need to know about his breakout season. He went from being a relatively unknown defender to a first-team All-Pro. The expectations for the 28-year-old are huge, but he should be able to meet them.
Granted, we have to consider the possibility of Campbell being a one-season wonder. Before finding a home in Green Bay, he started four seasons in Atlanta and one with the Arizona Cardinals. Campbell had decent performances with the Falcons but never really stood out or seemed like a good fit. But in 2021, Campbell proved to be a great match for the Packers, and his game was so flawless that he deserves the benefit of the doubt.
The Minnesota product missed only four tackles last year, the lowest mark among linebackers, according to PFF. Additionally, he was effective in pass coverage, allowing just 4.8 yards per target, the third-best in the league (minimum 50 targets), according to Next Gen Stats.
In 2022, Campbell will have extra help from rookie Quay Walker, one of the Packers' two first-round picks. Walker and Campbell form a dynamic, complete duo that'll keep Green Bay stable at linebacker.
Verdict: BREAKOUT
Jeffery Simmons, DL, Titans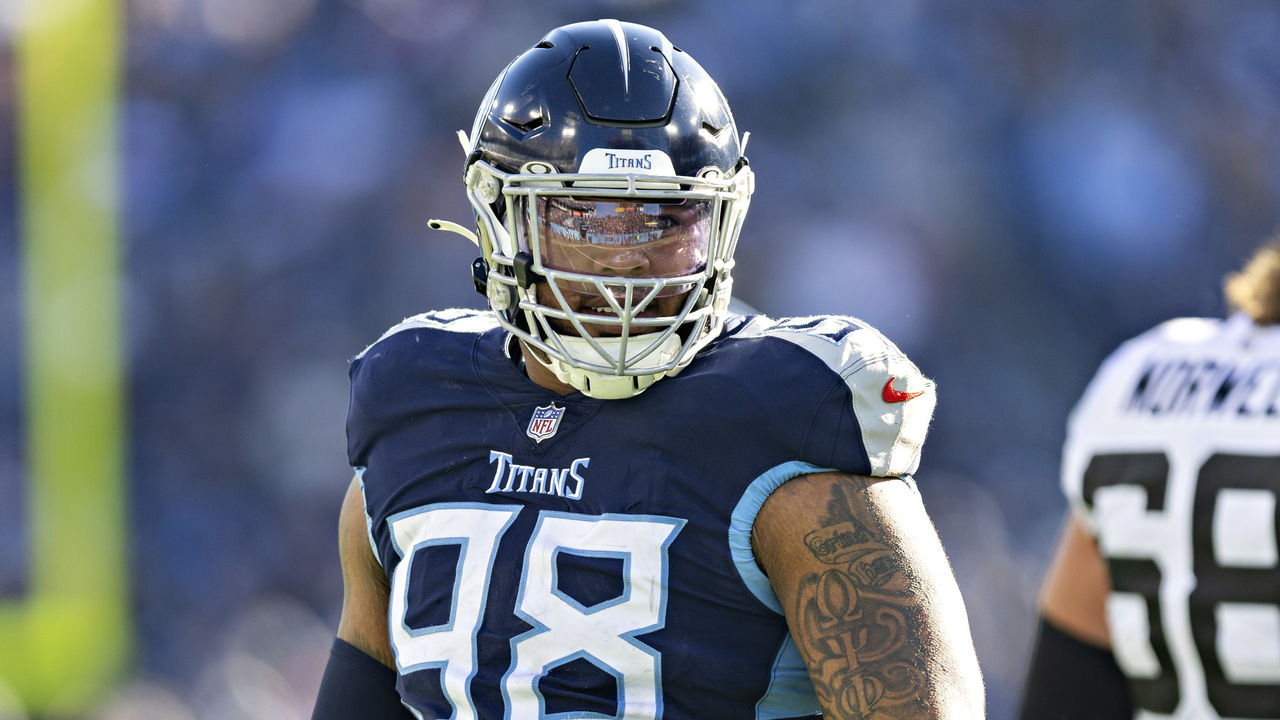 2021 stats: 54 tackles, 8.5 sacks, 12 tackles for loss
Simmons established himself as one of football's most disruptive interior linemen last season, setting career highs in tackles, sacks, and QB hits (16). He racked up 62 pressures, the fifth-most at his position.
The Pro Bowl defender, who also earned a second-team All-Pro berth, torched his opponents all season, only failing to register a QB pressure in two games. He produced at least five pressures in six different contests, and his nine-pressure, three-sack performance against the Los Angeles Rams went down as one of the season's most dominant outings. He was literally unstoppable at times.
There's no reason to think Simmons will take a step back. In fact, his career trajectory suggests that we might not have seen his best yet. The 2019 first-round pick was limited and didn't perform at his best in his rookie year as he recovered from a torn ACL. But Simmons enjoyed a solid Year 2 before taking his game to another level in 2021. He's one of just seven linemen with 100-plus quarterback pressures over the last two seasons.
Verdict: BREAKOUT
Jonathan Greenard, LB, Texans
2021 stats: 33 tackles, 8 sacks, 9 tackles for loss, 2 forced fumbles
Don't blame yourself if you're unfamiliar with Greenard's name - there weren't many reasons to watch the Houston Texans last year. The 2020 third-rounder led the team in most categories among pass-rushers - including sacks and quarterback hits (12) - despite missing five games. He finished 2021 as football's 11th-ranked edge rusher and received the seventh-highest pass-rush grade in the NFL, according to PFF.
As impressive as Greenard's eight sacks in 12 games were, it's a small sample size. The 25-year-old, who made his 2021 debut in Week 3, was scalding hot right off the gate, recording all his sacks in an eight-game span. He then missed games due to injury and finished the year without a sack in his last four appearances. Availability might be an issue, as he also missed three games as a rookie.
Greenard played only 36% of Houston's defensive snaps, which ranked fourth among the club's edge rushers. Two players ahead of him on that list left this year, putting the Florida product in line to have a significantly bigger workload and face tougher game plans. The Texans, who struggled to rush the quarterback in 2021, didn't do him any favors in free agency by only adding unproven players and veterans past their prime. It's hard to envision Greenard sustaining his production under those circumstances.
Verdict: FAKEOUT
Xavier McKinney, S, Giants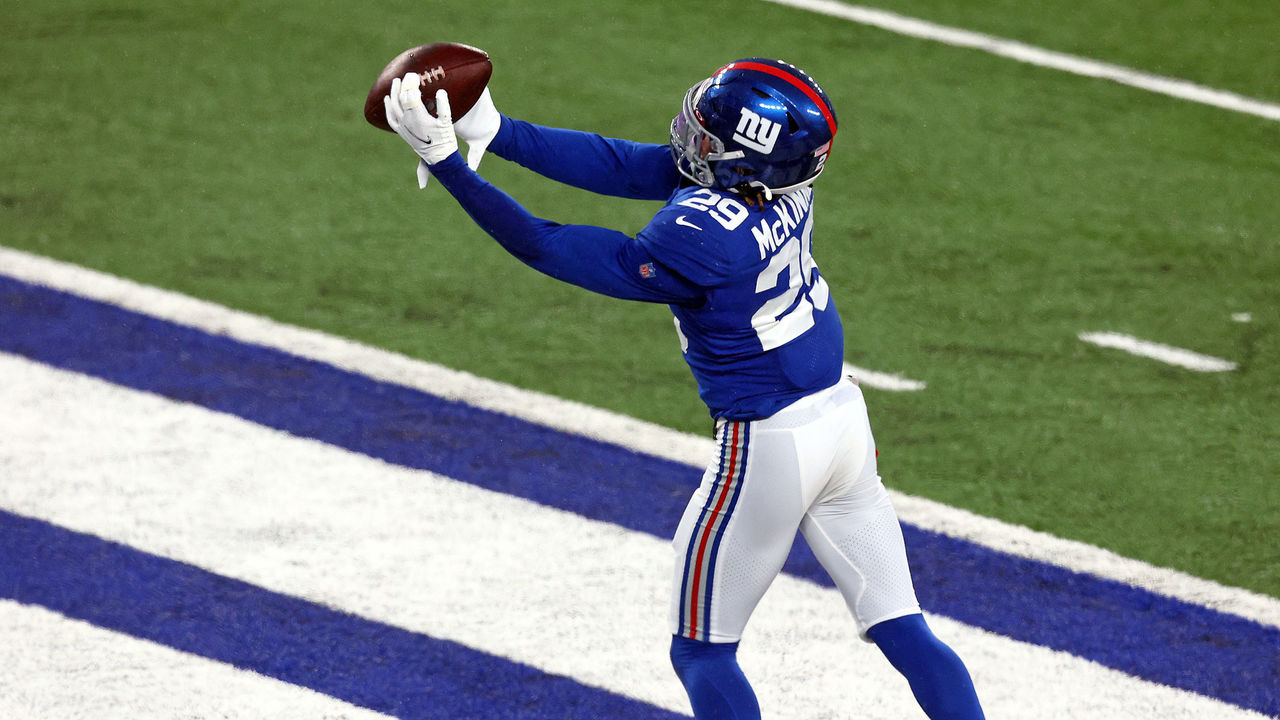 2021 stats: 93 tackles, 5 INTs, 10 passes defended
After missing most of his rookie season, McKinney put on a show last year. The Alabama product not only led the New York Giants in interceptions, but he was also the only defensive back in the league to register at least 90 tackles, 10 pass breakups, and five picks.
The 2020 second-round pick's transition to Year 3 will have more challenges, though. Starting corner James Bradberry and safety Logan Ryan aren't on the team anymore, leaving New York thin in those spots. Julian Love will start alongside McKinney at safety, while Adoree' Jackson headlines a cornerback depth chart that features mostly unproven players. At least New York expects to have an improved pass rush with rookie Kayvon Thibodeaux joining the mix.
Even with additional responsibilities in the secondary, McKinney can stay hot thanks to the Giants' hire of longtime defensive coordinator Don "Wink" Martindale this year. Martindale, who likes to blitz and leave his defensive backs in man-to-man coverage, particularly helped several safeties play at a high level during his time with the Baltimore Ravens, including Eric Weddle, Earl Thomas, Tony Jefferson, and Chuck Clark.
Though McKinney didn't play a lot of man coverage last season, he already loves Martindale's creative scheme and aggressive play-calling. The 22-year-old stood out in the few times New York asked him to go man-to-man, finishing as the third-highest-graded safety in man coverage. McKinney's impressive tackling ability, coverage skills, and instincts will be on full display with Martindale on the sideline.
Verdict: BREAKOUT
Comments
✕
Breakout or fakeout: Which defensive stars will stay hot in 2022?
  Got something to say? Leave a comment below!