Which vacant NFL head coaching job is most appealing?
Sean Payton created the ninth head coaching vacancy of the 2022 cycle when he stepped down from the New Orleans Saints on Tuesday. Below, we rank all nine openings from least to most attractive for prospective candidates.
9. Houston Texans
Pros
Despite third-round pedigree, Davis Mills outperformed fellow rookie quarterbacks like Trevor Lawrence and Zach Wilson
Third overall pick in 2022 draft
Cons
Pervasive organizational dysfunction. Head coach David Culley was fired after one season despite a 4-13 record that most considered a significant overachievement
Deshaun Watson situation looms. He remains unlikely to play for the Texans ever again
Very little talent on roster
Houston needs someone patient. The Texans do have the third overall pick in the 2022 draft, but that's about the only desirable part of this job.
The Texans have displayed massive dysfunction over the last few years with power struggles galore atop the organization. The team fired Culley after he arguably overachieved in his debut campaign, raising a red flag for his potential replacements. Like Culley, Houston's next sideline boss will have a roster short on stars and lacking even average talent on both sides of the ball.
Watson remains unlikely to play for Houston again. A potential trade involving the quarterback would fetch a big return for the Texans, but it's still unclear when his off-field situation will be resolved. Without Watson, the Texans have Mills as an option under center. He might have earned a chance to start in 2022 after outperforming most of his fellow first-year quarterbacks despite being drafted in the third round.
8. New Orleans Saints
Pros
Division rivals lack long-term quarterback options
Desirable city to live in
Top-10 defense in back-to-back seasons
Cons
Projected to be more than $75 million over 2022 salary cap
Taysom Hill and Ian Book are only quarterbacks signed for 2022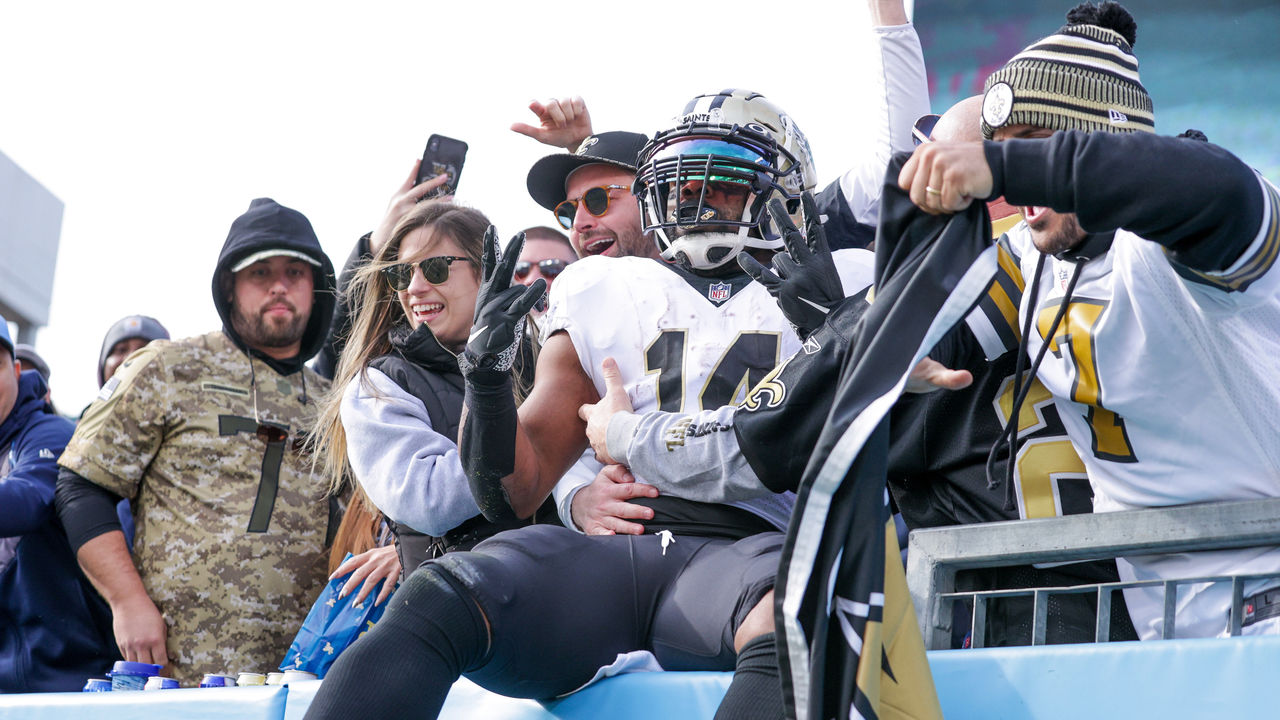 Who doesn't want to live in New Orleans? While there's no doubt the Saints' next head coach will enjoy the Big Easy, the city is one of the few attractions the Saints have left to offer.
It's true that their divisional opponents - the Tampa Bay Buccaneers, Carolina Panthers, and Atlanta Falcons - all have long-term questions at quarterback. There's a major problem, though: The Saints face their own issues under center, as they have yet to find a long-term replacement for the retired Drew Brees.
Hill and Book are the Saints' only signal-callers under contract, and even if Jameis Winston returns for another year, that won't solve all their problems. And don't expect New Orleans to go after a high-profile quarterback in free agency - the team is projected to be more than $75 million over the cap to start the offseason. General manager Mickey Loomis could select a passer with the 18th overall pick, but it won't be easy to find a franchise quarterback in this year's draft class.
7. Miami Dolphins
Pros
Tua Tagovailoa's inconsistent play suggests he may still have some untapped potential
Projected to have $66 million in salary-cap space entering free agency
Cons
Organizational dysfunction has been the norm under owner Stephen Ross, as evidenced by the surprising firing of Brian Flores for failing to work with the rest of the front office
The Dolphins have had three winning records since 2009 and they just fired the guy who posted two of them, so what does that tell you about how that franchise operates?
Flores was reportedly shown the door because he soured on Tagovailoa, which means his replacement is likely stuck with the southpaw come hell or high water. Tagovailoa hasn't been a total flop - he completed nearly 68% of his passes in 2021 - but the rest of his numbers and the eye test raise concerns.
While the Dolphins have the cap space this offseason to surround him with a better roster, they have too many holes to address at once. The next coach will need to squeeze more out of Tagovailoa, and Ross and general manager Chris Grier won't hesitate to make another change if the juice runs out. They appear determined to find someone who can make their young quarterback look good and the guys who drafted him over Justin Herbert look smart.
6. Chicago Bears
Update: The Bears are reportedly hiring Colts defensive coordinator Matt Eberflus as their next head coach.
Pros
Justin Fields showed flashes of upside during uneven rookie season
Projected to have $34 million in salary-cap space entering free agency
Cons
No first-round pick in 2022 draft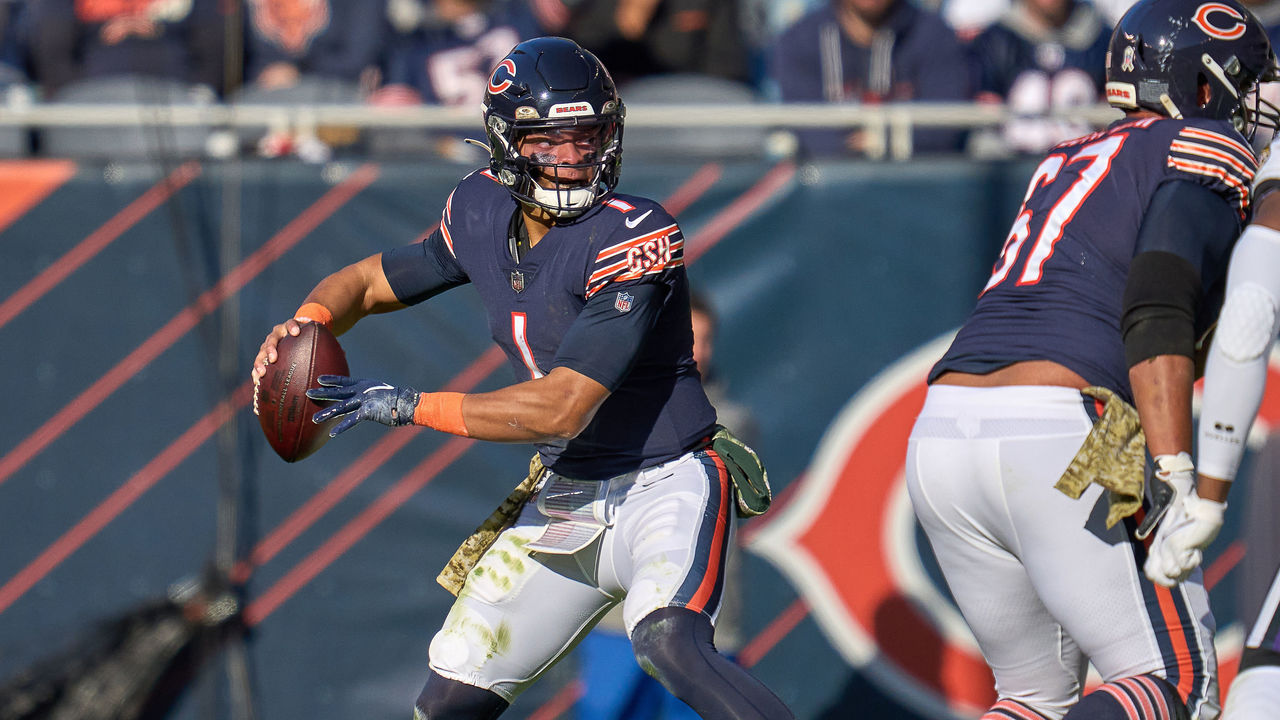 The attractiveness of this gig depends almost entirely on how one views Fields' rookie performance. The 11th overall pick finished his debut season with 1,870 passing yards, seven passing touchdowns, and 10 interceptions while adding a 72-420-2 line as a rusher. Though Fields played his best football late in the season, it's worrisome that he never fully wrestled the starting job away from journeyman Andy Dalton.
There is work to be done around Fields, but Chicago needs cap space to do it. And the Bears have no choice but to do the work in free agency because they traded their first-round pick to the Giants to land Fields.
With Aaron Rodgers and Kirk Cousins seemingly near the end of their stays in the NFC North and still no franchise quarterback in Detroit, the Bears could have an opportunity to take charge of the division in the next few years. So, it's not all gloom and doom.
5. New York Giants
Pros
Major market that attracts big-name players
Pair of top-10 draft picks in 2022
Cons
Several bad contracts on the books
Projected to be $5 million over the salary cap in 2022
Local media is far less friendly to coaches than in most other markets
Ten years ago, this job would've oozed prestige. But the Giants have made the playoffs just once since their last Super Bowl title and have ripped through five different head coaches over the last decade.
There is some hope that New York is back on the right track. The Giants hired a promising young general manager in Joe Schoen to take over for the outdated David Gettleman, and he'll have a pair of top-10 picks to quickly inject into the roster. Schoen faces a tough cap situation off the bat, but he'll be able to use the New York market to attract stars - if not now, then in the future.
The elephant in the room is Daniel Jones. Giants ownership made it clear it still believes in the 24-year-old quarterback, who's been a turnover machine in his first three seasons. A better offensive line would help him, but Jones' decision-making issues may not be fixable. If the franchise is determined to make it work with Jones, the next coach may be destined for the same fate as Joe Judge and Pat Shurmur before him.
4. Minnesota Vikings
Pros
Patient, stable ownership
Kirk Cousins provides quarterback stability with the option to move on easily or re-sign long-term
Elite young talent at offensive skill positions
Cons
Defense needs rebuild
Projected to be $12 million over the salary cap in 2022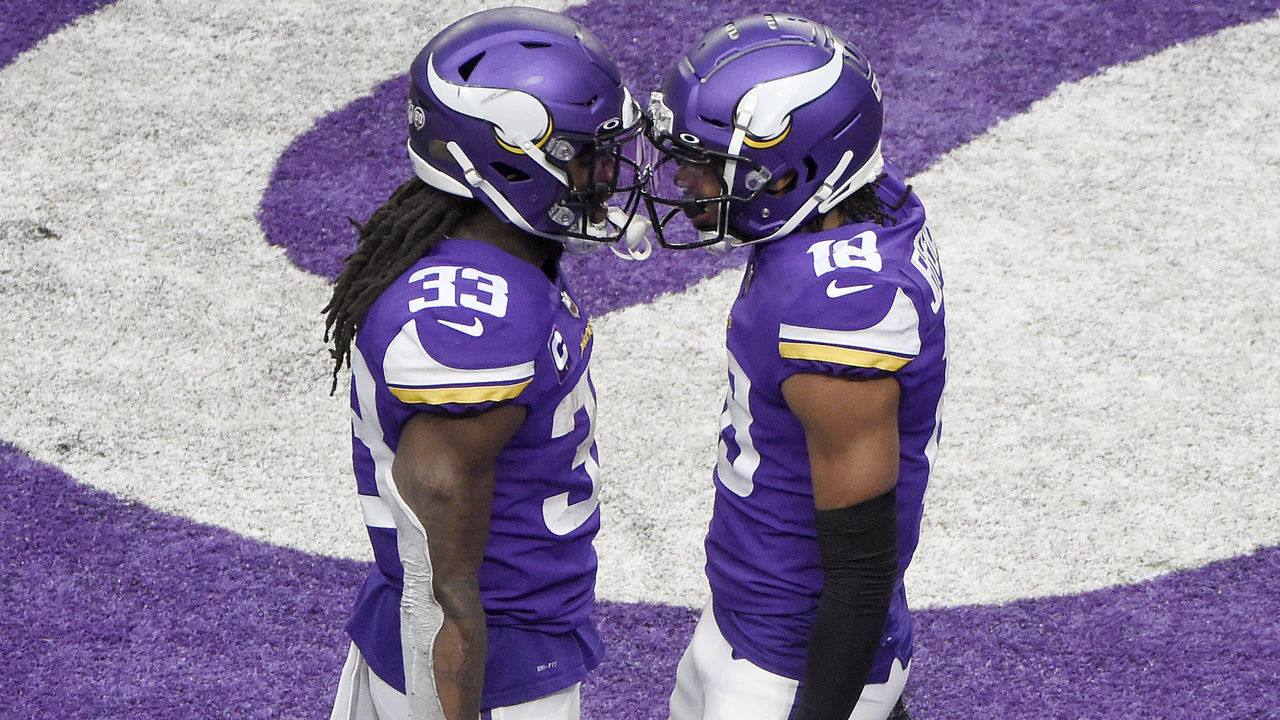 Minnesota should start each of its head coaching job interviews with highlights from Dalvin Cook and Justin Jefferson. Few teams in the NFL have that much talent at offensive skill positions, and the Vikings are on track to feature elite weapons for years to come. If that isn't appealing enough, Cousins also helps.
Cousins provides stability at the most important position in the game, and he tossed 33 touchdowns to only seven picks in 2021. The 33-year-old is entering the last year of his contract, which gives Minnesota the flexibility to either re-sign him or move on if the next head coach wants a fresh start.
On the other side of the ball, the Vikings' once-feared defense is aging and in clear decline. Minnesota allowed the third-most points in the NFL in 2021, and a slew of longtime cornerstones are past their primes. The Vikings are unlikely to make high-profile additions in free agency considering they're projected to enter the offseason $12 million over the cap. All of this is to say, the ceiling on this team isn't particularly great in 2022, but the floor is higher than most.
3. Jacksonville Jaguars
Pros
Patient owner
Low-pressure market
Trevor Lawrence on rookie contract for four more years
First overall pick in 2022 draft
Projected to have $61 million in salary-cap space entering free agency
Cons
Very little talent on roster
Expectations for Lawrence must be tempered after poor rookie season
The Jaguars offer pretty much everything a coach could ask for from a rebuilding team, as Jacksonville is set to pick first overall for the second straight year and has ample cap space. It also has an owner in Shad Khan who has been patient - perhaps too patient - with coaches in the past. Living in sunny Florida isn't too bad either.
Perhaps the biggest question for Jacksonville in 2022 is how Lawrence will perform. He endured a disappointing rookie campaign, passing for only 12 touchdowns against a league-high 17 interceptions. While having him on his rookie deal for four more years is a plus, things could get ugly if the former No. 1 pick doesn't take his game to the next level soon. The Jaguars also lack playmakers on both sides of the ball, leaving the next head coach with plenty of work to do.
2. Las Vegas Raiders
Pros
Derek Carr provides quarterback stability with the option to move on easily or re-sign long-term
Strong locker-room culture. Resilient roster overcame significant adversity in 2021
No bad long-term contracts on the books
Owner likely to give head coach, not general manager, final say over roster
Cons
Overachievement in 2021 could lead to unreasonable expectations
Roster lacks young rising stars
Must contend with Patrick Mahomes and Justin Herbert in AFC West for next decade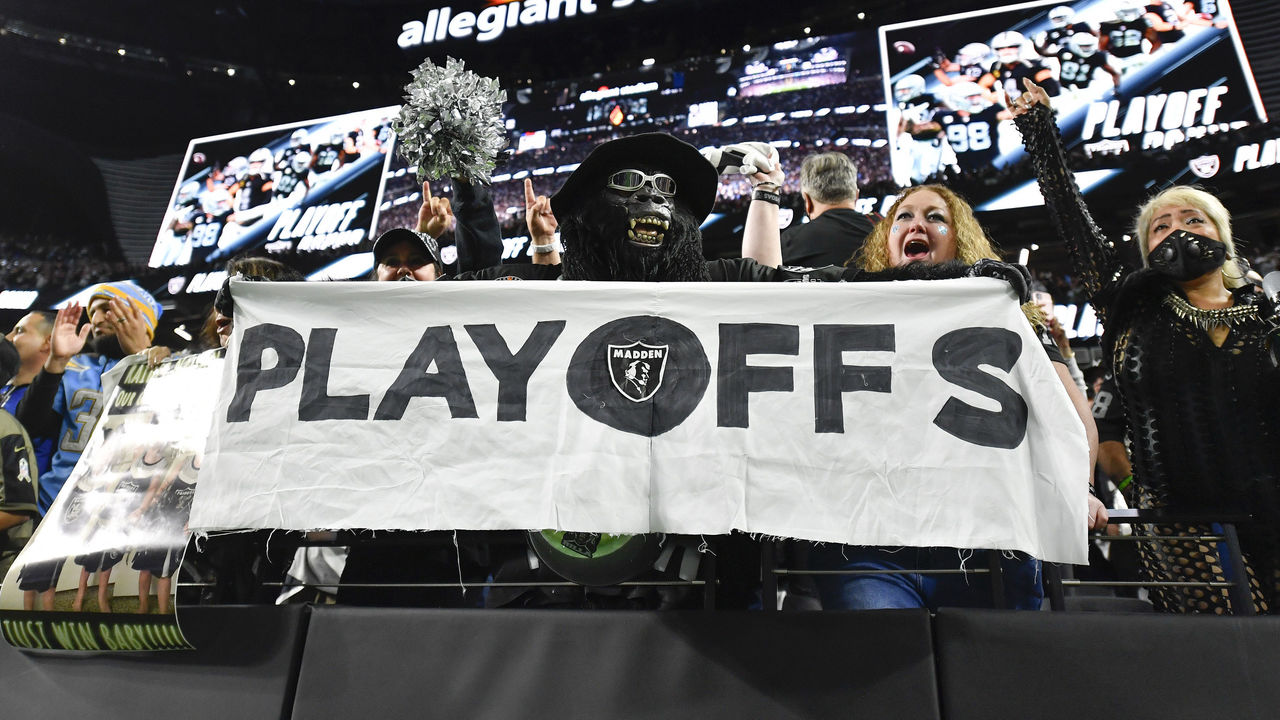 It's unlikely the new Raiders boss will approach the reported $100-million deal that owner Mark Davis gave Jon Gruden in 2018, but there's no doubt Davis will open his wallet for the right candidate - or the flashiest.
In overcoming Gruden's email scandal and subsequent resignation, and the release of recent first-round picks Henry Ruggs and Damon Arnette following off-field incidents, the 2021 Raiders proved they have heart, if nothing else. Interim head coach Rich Bisaccia played a role in their playoff push, making him a familiar and strong, albeit unsexy, candidate for the permanent job.
Perhaps more than any other team on this list, the Raiders' location could weigh heavily in the attractiveness of this job. To some candidates, the prospect of living in Las Vegas is a dream; others can handle only small doses of Sin City.
1. Denver Broncos
Update: The Broncos reportedly have a deal to make Packers offensive coordinator Nathaniel Hackett their next head coach.
Pros
Ownership in flux. Next owner won't necessarily be tied to this coaching regime
Deep, talented offense just missing quarterback as final piece
Extra picks in second and third rounds of 2022 draft
Projected to have $44 million in salary-cap space entering free agency
Cons
No franchise quarterback on roster
Must contend with Patrick Mahomes and Justin Herbert in AFC West for next decade
Denver's head coaching vacancy should leave every candidate salivating. The Broncos have depth and star power on both sides of the ball. The defense seems talented enough to overcome a potential scheme change following Vic Fangio's exit, while the offense features plenty of talent at the skill positions. Plus, Denver is in a good spot to make this roster even better, as it enters the offseason with the sixth-most cap space in the NFL and two additional draft picks in the first three rounds as part of the Von Miller trade.
Granted, there is one glaring issue: the quarterback situation. Since Peyton Manning retired, the Broncos have cycled through quarterbacks in search of a fixture, but they've come up empty year after year. Finding a quality starter at football's most important position is crucial for the Broncos, as they'll be competing against two star passers in the AFC West for the foreseeable future.
The Broncos haven't made the playoffs in the last six seasons, but the right combination of coach and quarterback would make this team an immediate Super Bowl contender.
(Salary source: Spotrac)
Comments
✕
Which vacant NFL head coaching job is most appealing?
  Got something to say? Leave a comment below!