10 takeaways from NFL Week 15
L to R (Getty Images): Emilee Chinn/Patrick Smith/Wesley Hitt
Sunday Rundown recaps the most important developments from the day's action and examines their significance moving forward.
How about that Saints defense?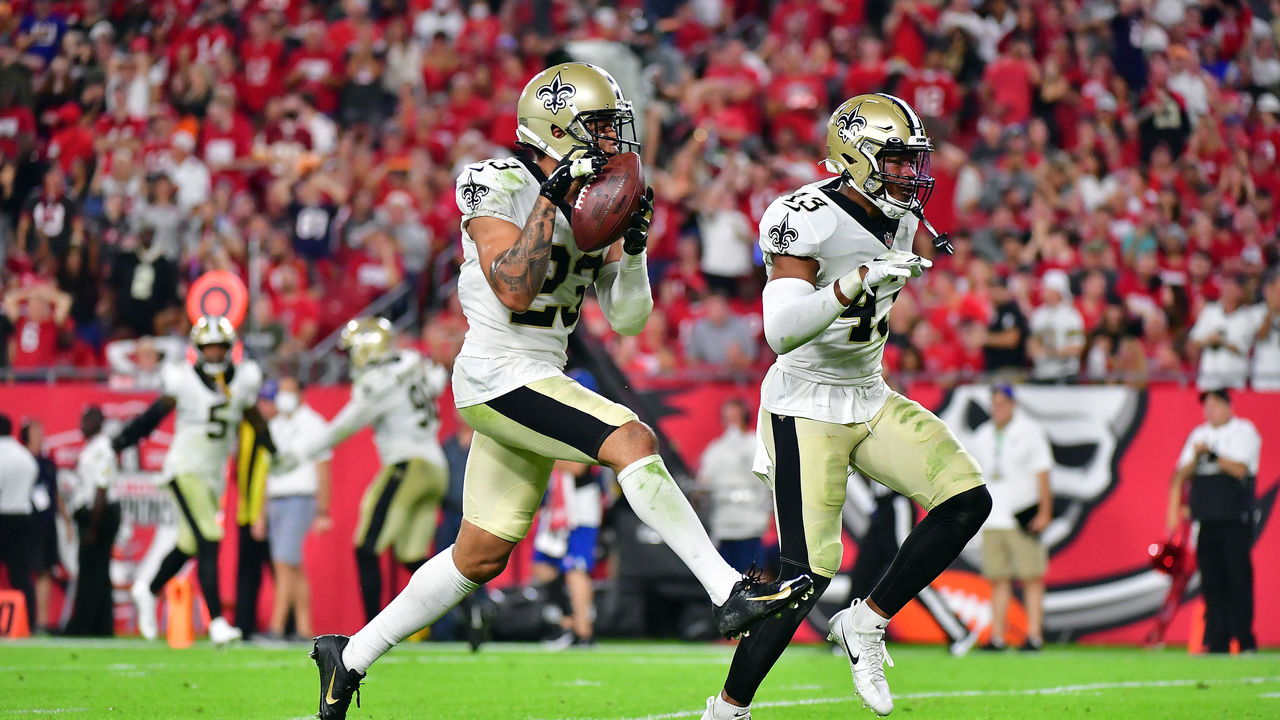 The New Orleans Saints rolled into Tampa Bay without head coach Sean Payton to face Tom Brady and the NFL's most efficient offense. They pitched a dang shutout. With defensive coordinator Dennis Allen calling the shots, the Saints used a four-man rush and a lot of zone coverage to knock Brady around and harass him into a lot of short, quick throws and checkdowns. It was just the third time Brady's been shut out in his long career - and first since 2006 - and it was a clinic.
It was as thorough a defensive effort as any in the NFL this year, and it was a total team effort. Brady was clearly rattled for most of the night. Per Next Gen Stats, defensive end Marcus Davenport had six pressures and a sack, defensive tackle David Onyemata had five pressures and a sack, end Cameron Jordan had four pressures and two sacks, and end Carl Granderson had three pressures. Safety Malcolm Jenkins and linebackers Demario Davis and Kwon Alexander excelled in coverage. Rookie defensive tackle Jalyn Holmes blew up an otherwise well-blocked third-and-short running play. Cornerback Chauncey Gardner-Johnson finished it by picking Brady off. You get the idea.
Let's not use the injuries to the Bucs' Mike Evans, Chris Godwin, and Leonard Fournette as an excuse here. The Saints have dealt with about as many injuries as any team in the NFL this season. I hereby apologize for referring to them last week as a junior varsity team. Oops.
Remarkably, it was also New Orleans' fourth win against Brady and the Bucs in the last two seasons. Sure, the Bucs beat the Saints in last year's playoffs, but the Saints lost the turnover battle 4-0 that night. In this one, New Orleans did not turn the ball over at all.
The victory pushed the Saints into the seventh and last playoff spot in the NFC. With the Washington Football Team, Philadelphia Eagles, and Minnesota Vikings all yet to play in Week 15, that can change. The Bucs had a chance to clinch the NFC South, but that will have to wait. They do still have a three-game lead with three games to play, though, so one more win or one Saints loss will get it done.
Someone finally clinches
It took until Week 15, but the NFL finally has one team that's officially qualified for the playoffs. The Green Bay Packers outlasted the Baltimore Ravens to wrap up the NFC North title for the third year in a row and eighth time in the last 11 seasons.
The Packers are now 11-3, and they've got a one-game lead over the Buccaneers, Arizona Cardinals, and Dallas Cowboys in the race for the conference's No. 1 seed, which also comes with an all-important playoff bye.
Cardinals lose to ... the Lions?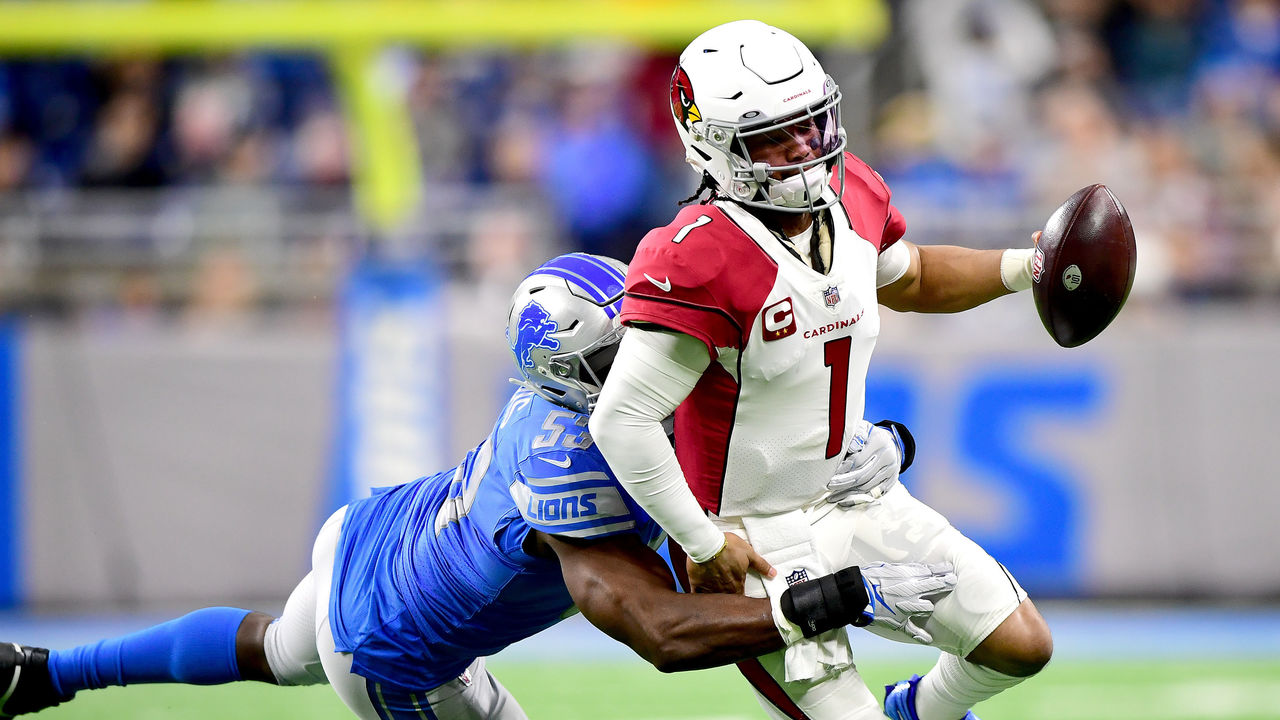 The Cardinals came into Week 15 tied with Green Bay and Tampa Bay for the NFL's best record. The Lions came into Week 15 with the league's worst record. Arizona was 7-0 on the road with a plus-112 point differential in those away games. Detroit was 1-6 at home with a minus-71 point differential in home games. Fittingly for a season marked with genuine parity and helter-skelter outcomes, the Lions won - easily.
In a span of six days, the Cardinals have now fallen from the top seed in the NFC to the fourth. Arizona still has a better division record than the Los Angeles Rams, so the club will remain in first place in the NFC West even if the Rams defeat the Seattle Seahawks on Tuesday night.
The Cardinals aren't really in danger of falling out of the playoffs altogether, but to win the division and assure themselves at least one home postseason game, they'll have to get it together. It doesn't help that Arizona's schedule includes a home date with the red-hot Indianapolis Colts on Christmas Day and a Week 17 visit to the Cowboys before closing out with the Seattle Seahawks at State Farm Stadium. Needless to say, it's not going to be easy.
Top of the draft order changes
For those fans who already have an eye on the 2022 draft - and you know who you are - Detroit's victory means the Lions are no longer in line for the No. 1 overall pick. That distinction belongs to the Jacksonville Jaguars, who lost to the Houston Texans in their first game since head coach Urban Meyer's firing. Detroit has, uh, fallen into the second spot.
Lots can still happen in this anti-playoff race, obviously. The Lions close out with the Atlanta Falcons and Seahawks on the road before hosting Green Bay, while the Jaguars are at the New York Jets and New England Patriots and home to the Colts. Come to think of it, next Sunday's Jags-Jets scrap has enormous top-of-the-draft implications. Get fired up.
Jacksonville is making quite a push for the top pick, by the way. The Jags have now lost six in a row since somehow beating the Buffalo Bills. Houston also swept the squad, which is quite an achievement. The Texans actually have a winning record (3-2) against the rest of the AFC South - an accomplishment that might mean something if Houston wasn't 0-9 against everyone else. The 3-11 Texans are in position for the third pick at the moment. The franchise holds the tiebreaker over the 3-11 Jets since they lost to New York back in Week 12, in case you were wondering.
Dolphins back to .500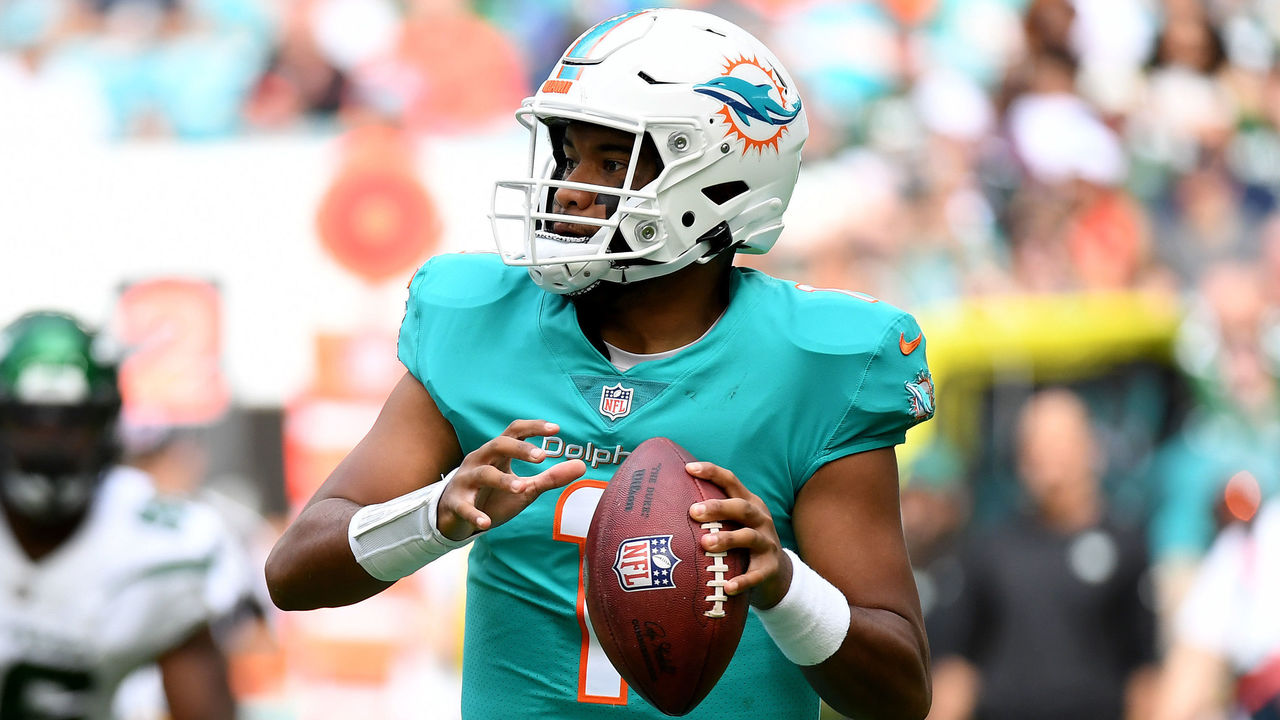 The Miami Dolphins, who were 1-7 back on Halloween, are now 7-7 after they completed a sweep of the Jets. Miami allowed more than 17 points for the first time in seven weeks, but it didn't matter. (A lot of things tend not to matter when New York is the opponent.)
Duke Johnson, a guy people tend to realize is still in the NFL at least once a year, came off the practice squad earlier this week to rush for a career-high 107 yards and a pair of touchdowns on 22 carries. Johnson also finished with 22 more rushing yards than expected, the league's fourth-best total for Week 15, per Next Gen Stats.
The Dolphins are still only one game off the pace for the AFC's final playoff spot, but they're also tied in the conference for 11th place with the Denver Broncos, which is as good an indicator as anything of all that parity that's out there. Miami visits the Saints and Tennessee Titans before closing out the campaign against the Patriots at home. If you think you know how any of that will shake out at this point, you're simply guessing.
Steelers won how?
The Pittsburgh Steelers had won once in their last five games, including a stretch in which they gave up at least 36 points three times. Surely they couldn't beat Tennessee - especially on a day when they trailed 13-3 at halftime, managed just 168 yards of total offense, went 2-for-11 on third down, and turned four turnovers into four field goals.
Ah, but that's the way this nonsensical NFL season keeps playing out. The Steelers are just this week's best example, at least with the Vikings' game at the Chicago Bears on Monday night still pending.
In fact, those four Pittsburgh turnovers turned out to be the difference: Three came on consecutive possessions in the fourth quarter. The Steelers visit the Kansas City Chiefs next Sunday, so look for them to revert to a team that can't play defense and falls behind by four touchdowns until Ben Roethlisberger scratches out plays in the dirt against a prevent defense to put up a bunch of volume stats in a game Pittsburgh winds up losing by a touchdown.
Is this it for Julio Jones?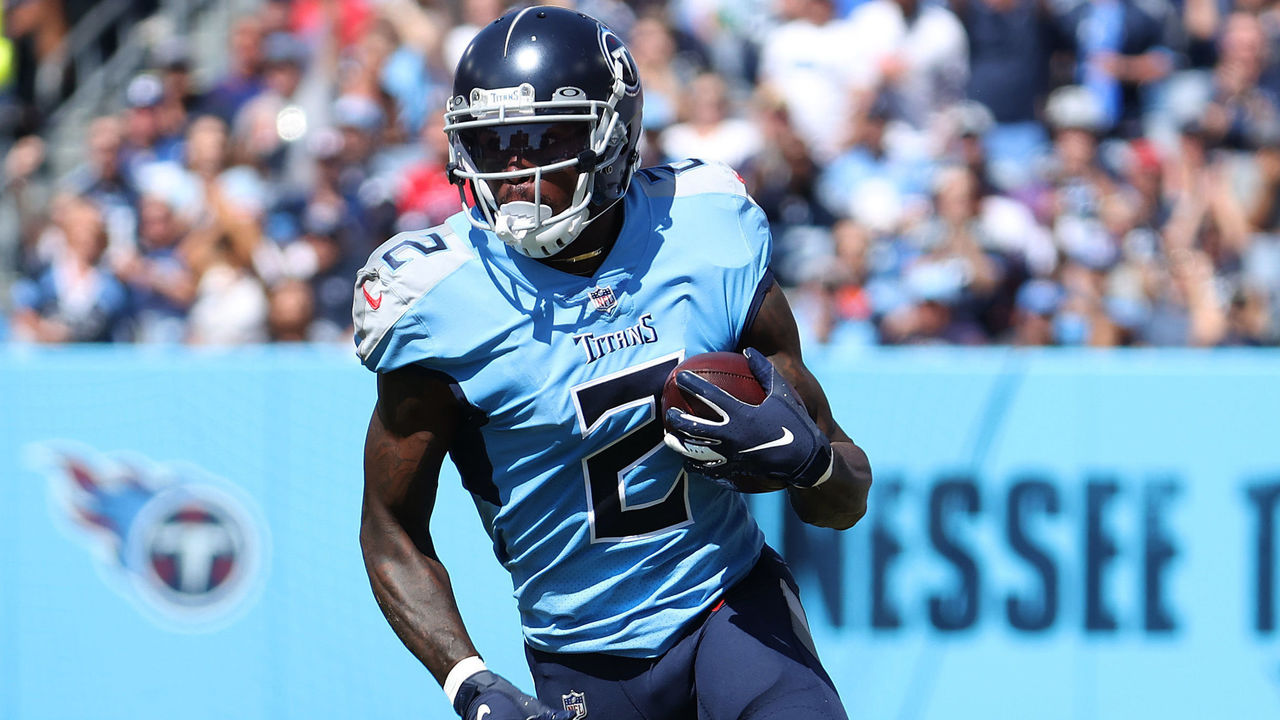 The Titans lost, in part, because they were again without Derrick Henry and A.J. Brown. But then they also lost Julio Jones to a hamstring injury after the first half against the Steelers just one week after Jones finally came off injured reserve. Could this be the end of Jones' storied career? It's not irrational to start wondering.
The 32-year-old played in a combined 16 games the last two campaigns. He only has 25 catches this year - far and away a career low. He was only targeted once against Pittsburgh.
Jones has two years remaining on his contract, and Tennessee would only see modest cap savings from releasing him after this year. But if his body continues to betray him, would he consider retirement? Jones has had a wonderful career, so while it's a bummer to think about it, it's also not out of the question, given his age and his inability to stay healthy over the last two years.
What John Harbaugh got wrong at the end
We're going to spend this week debating John Harbaugh's late-game decision again, huh? For the second time in three weeks, the Ravens head coach chose to go for two rather than play for the tie after his team pulled within one point in the final minute of regulation. And for the second time in three weeks, Baltimore failed to convert and lost the game.
However, this time Harbaugh's mistake was deciding not to go for two after the Ravens had pulled within eight with a little less than five minutes to go.
There's plenty of data to support this, but the gist of it is that going for two when down eight and succeeding means it only takes an extra point after scoring again to win the game. If a club goes for two when down eight and fails, it has to go for two the second time to tie the game.
"Kicking two extra points maximizes the chance to reach overtime," ESPN's Seth Walder has written. "Attempting a 2-point conversion when down 8 points late maximizes the chance to win the game, which is the ultimate goal."
Or should be the ultimate goal, at least.
A suggestion for the TV networks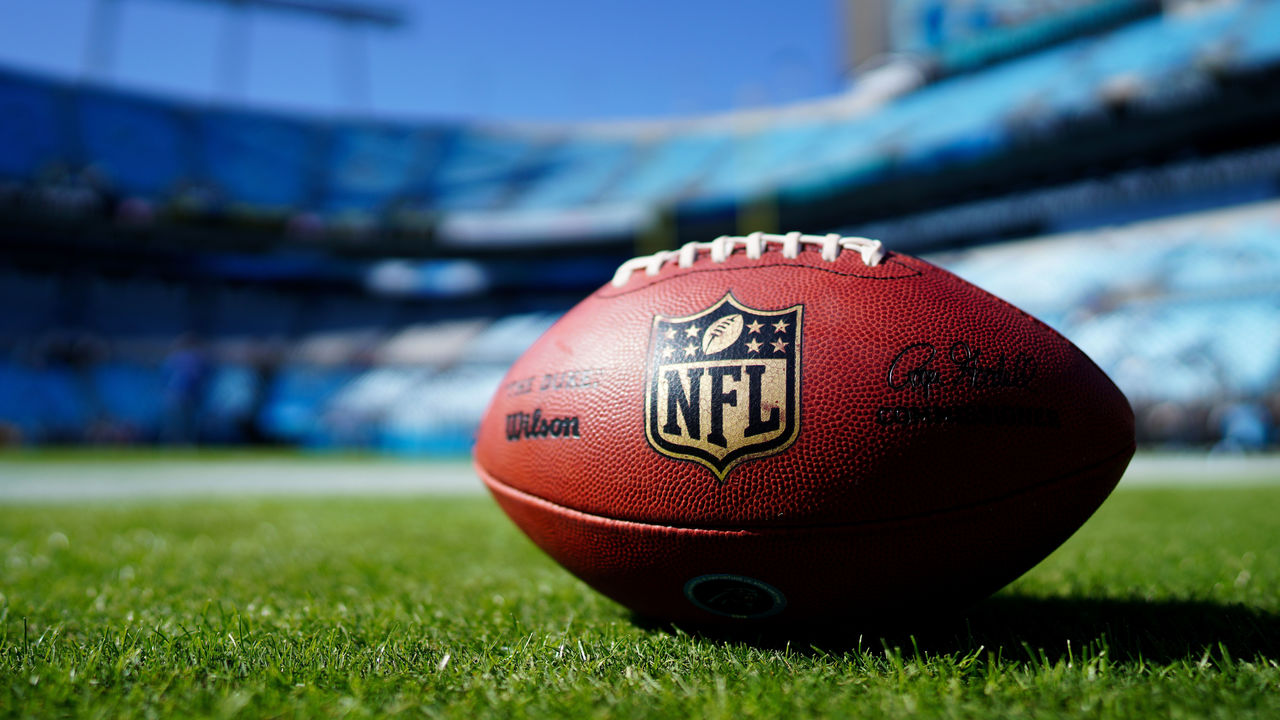 Dear television execs for CBS, Fox, ESPN, and the NFL Network,
Can you all please hire in-game and in-studio game-day analysts who are actually familiar with analytics and how data analysis informs decision-making? Dinosaurs who clearly can't bother to understand what it is they're paid to talk about dominate too much of the discourse around fourth-down aggressiveness.
Last week, CBS' studio panel had this brain-dead discussion. On Sunday, after the New York Giants went for it and failed on fourth-and-1 from their own 29 while trailing Dallas 15-6 with 4:30 to go in the third quarter, Fox's Mark Schlereth declared that "the analytics say go for it, but the analytics have never run the ball or pushed the pile on a play."
This is plain ignorance! And it shouldn't be this way. There's a mountain of easy-to-understand research out there on this topic, and there's a reason why more and more coaches have embraced these concepts this year. It would be nice to hear an analyst explain why this is a trend that isn't going away instead of just pooping on it.
Thank you, television execs, for reading theScore. Please peruse.
What the COVID protocol changes mean
Faced with three postponements this weekend as the Omicron variant of the virus keeps spreading rapidly, the NFL and NFLPA agreed to significant changes to the league's COVID policy on Saturday that ought to prevent the likelihood of additional disruptions.
Basically, the NFL is not going to regularly test vaccinated asymptomatic players while continuing to test unvaccinated players daily, spot test vaccinated players and staff, and test those deemed to be a high-risk close contact of someone who catches the virus.
As the Wall Street Journal's Andrew Beaton described it:
In a league where almost 95% of players and 100% of staff are vaccinated, the problem isn't individuals getting sick. It's players getting removed from action when they test positive despite feeling completely healthy.

(NFL chief medical officer Allen) Sills noted that while the Omicron variant has rapidly spread, the league is also seeing more cases with little-to-no symptoms. Two-thirds of the players who have tested positive this week are asymptomatic, Sills said. The other third, he said, are suffering very mild symptoms.
Until now, anyone who tested positive had to quarantine, with vaccinated players needing two negative tests taken 24-hours apart over 48 hours to return to action. This is why Raiders-Browns, Eagles-Washington, and Rams-Seahawks were all postponed for two days.
The NFL's shift recognizes that vaccines and boosters are effective at reducing the risk of serious illness, even against Omicron. Much is still unknown about the new variant, but while it does appear to be more transmissible, it also seems to be less severe.
It's easy to chastise the league for prioritizing its business interests above all else, but when hasn't that been true about the NFL? That said, there's a logic to what the league is doing here. Much can still change but don't be surprised if the NFL's protocol change represents a way forward for far more than a football league.
Dom Cosentino is a senior features writer at theScore.