Why the NFL is seeing more parity than ever this year
The NFL has long prided itself on parity, even if the perception of the league's competitive balance has always been much stronger than in reality.
Since 2000, seven franchises account for more than half of the appearances in the conference championships. Just as many teams have not reached the AFC or NFC title game at all.
In the AFC, that top-heaviness is even more pronounced, with only six teams winning all but one of the conference's last 21 championships. The incomparable success of the New England Patriots and Tom Brady tilts the scales here, no doubt, but a handful of others have also won.
This postseason may again shake out with one or two usual suspects taking the field in Super Bowl LVI. However, the regular-season process to get there has been as messy as any campaign in modern NFL history.
From one week to the next, there's no telling which team might be the league's best. The playoff picture is starting to take shape, but most of it remains a pile of puzzle pieces with no discernible fit. The only consistent pattern to the league this season is its inconsistency. Well, except for the Detroit Lions, Jacksonville Jaguars, Houston Texans, and New York Jets. They stink.
With just four weeks to go and the bye weeks behind us, the NFL's other 28 teams are all mathematically still alive for a playoff spot. Yes, that includes the New York Giants and Chicago Bears, a pair of 4-9 teams with fan bases no doubt focused on the promise of some sort of organizational housecleaning. Not to worry, Giants and Bears fans. Black Monday will be here before you know it. Keep the faith.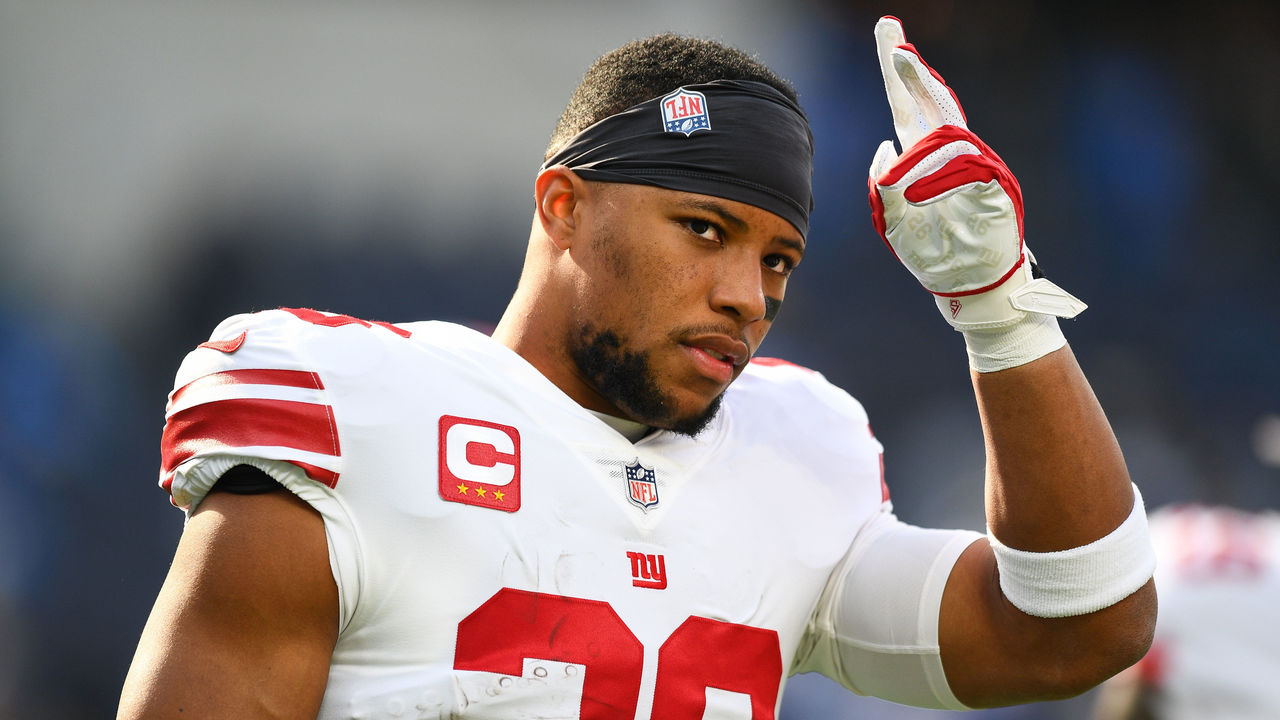 For everyone else, there is parity - and that parity is unprecedented.
A total of 12 teams - six in the AFC, six in the NFC - are currently within one game of the final playoff spot in each conference. According to data pulled from the nflfastR data package and ShrpSports.com, that's a record after Week 14 dating back to 1978, the year when the league expanded the regular season from 14 to 16 games and increased the total number of playoff qualifiers from eight to 10.
The 2021 regular season is the first to run for 17 games. In the AFC, no team had 10 wins through Week 14. A conference with zero 10-win teams through that week has only happened in two other non-strike seasons since 1978, and not at all since 2002. Though in 1993 there were two bye weeks, which meant each team played just 12 games through Week 14. League-wide, this is just the eighth time in the last 44 seasons that no team has had fewer than three losses by Week 14 - and only the third time since 2002.
Then comes the logjam. Twenty-four teams this season have at least six victories after Week 14, breaking the mark of 22 set in 1983 and equaled in 2006. The 21 teams clustered with six, seven, eight, or nine wins at the start of Week 15 is also a league record. And this is just the third time since 1990 that no team has clinched a playoff spot this late in the season.
What accounts for all this? Why is more than 80% of the league within one game of a playoff spot? The overly simplistic answer is that the NFL chose to expand its playoff field in 2020 to 14 teams after there had been 12 playoff qualifiers for exactly 30 seasons.
Close to 44% of the league is now making the playoffs - a six percentage point jump from the status quo for most of this century. However, there weren't this many teams in contention last year - the first season with the current 14-team postseason format. Just four teams were within one game of the final playoff slot after Week 14 compared to 12 this campaign.
It's commonly understood that the NFL's unique economic system - the combination of a salary cap and the equitable sharing of national television revenues, the league's primary moneymaker - is what drives parity. But a 2019 study by Jason Fitzgerald and Vijay Natarajan at Overthecap.com showed that from 2011-18, the percentage of teams winning at least one division title (71.9%) was comparable to what it was in the late 1970s and early 1980s (71.4%). The league added two divisions during the 2002 realignment, which ought to have allowed more teams to win. Additionally, the rate of teams that won multiple division titles between 2011 and 2018 (59.4%) was the highest since the 1970 merger.
(Since that analysis was published, two teams that did not win division titles between 2011 and 2018 - the Buffalo Bills and Tennessee Titans - have since won one.)
Fitzgerald and Natarajan reason that the modern cap hasn't leveled the playing field because the 2011 collective bargaining agreement allowed teams to roll over unlimited amounts of unused salary-cap space in a given year, provided they paid up to 89% of the cumulative cap across four-year spans. This change, which reversed an annual spending-floor threshold, incentivized teams to squirrel away cap space to spend in a later year, or to carry players on franchise tags, which often (but not always) provides teams with negotiating leverage.
Fitzgerald and Natarajan suggested a return to an annual carryover limitation, but the current CBA approved in the spring of 2020 only made a modest change: teams are now required to spend 90% of the cumulative cap across spans of three years (2020-23 and 2024-26) and four years (2027-30).
Another factor that prevented parity for so long was the presence of a dominant group of veteran quarterbacks: Brady, Ben Roethlisberger, Eli Manning, and Peyton Manning all won multiple Super Bowls and made a boatload of playoff appearances during their long careers. Throw in Drew Brees and Aaron Rodgers, playoff regulars who have one ring each, and the pattern holds.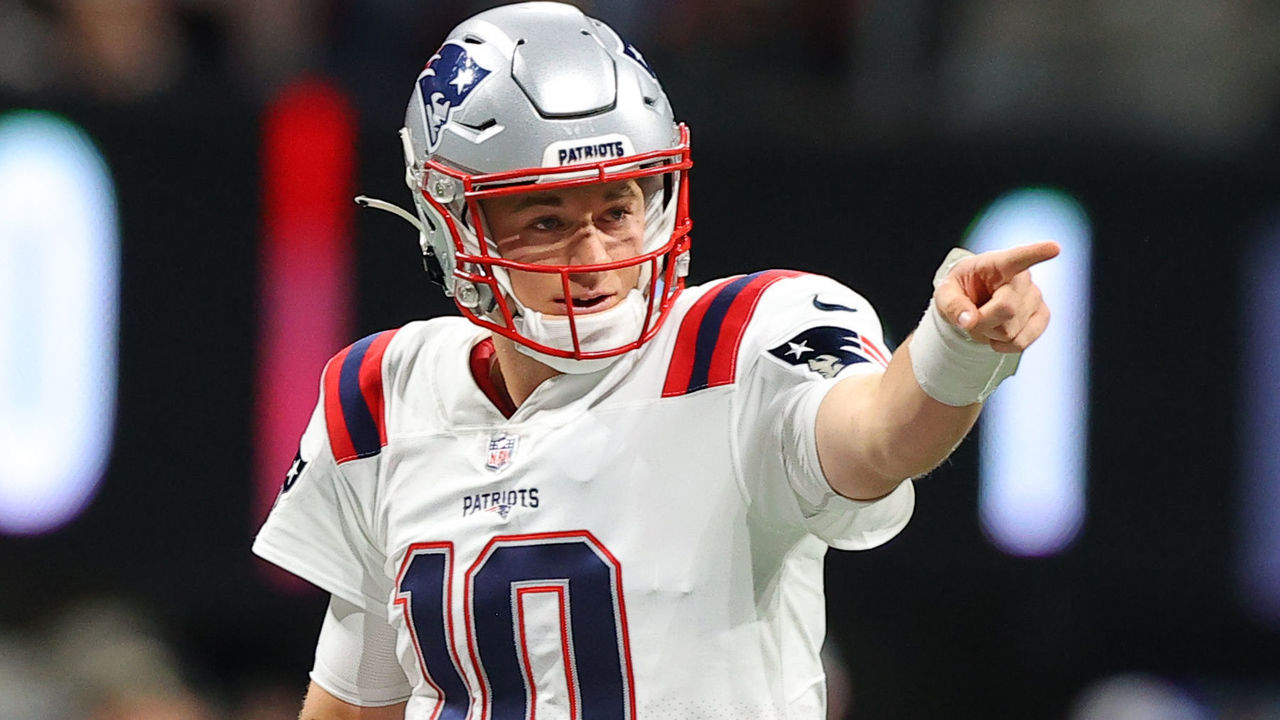 The draft is the great potential equalizer, particularly since the 2011 CBA brought the advent of the rookie wage scale. This has provided teams with years of low-cost certainty for young talent - provided those teams make the right picks, which is a tricky proposition. What's changed in recent years is that some (though certainly not all) teams have gotten better at selecting quarterbacks. More organizations have come to accept and embrace the spread-style offenses that began to take hold at football's lower levels during the 2000s and 2010s.
There was a particularly barren stretch from 2006-15, when just seven of the 26 QBs drafted in the first round achieved a weighted career approximate value of 70 or more. However, things changed in 2016, and many of the teams at the top of the current playoff standings are helmed by QBs selected since that year: Patrick Mahomes, Mac Jones, Lamar Jackson, Justin Herbert, and Josh Allen in the AFC; Kyler Murray and Dak Prescott in the NFC. Carson Wentz has likewise salvaged his career in a new environment, while Baker Mayfield, Joe Burrow, and Jalen Hurts all play for teams that have posted at least six wins through Week 14.
Other older vets such as Matthew Stafford and Ryan Tannehill have found new life with a change of scenery. It might be a down year for Russell Wilson and the Seattle Seahawks, but Wilson can still be one of the game's best passers. Derek Carr, Kirk Cousins, and Teddy Bridgewater are all hanging around, and Jimmy Garoppolo is putting on a decent audition for potential offseason trade partners.
Brady and Rodgers are still there, too, of course. In the end, it's possible one of them will wind up in the Super Bowl. They could be squaring off against Mahomes, who's led the Chiefs to two straight AFC crowns and a ring.
But the uncertainty of the journey right now is real, and it's as unpredictable as it's ever been. Enjoy the ride.
Dom Cosentino is a senior features writer at theScore.