NFL Week 4 survivor picks: Buffalo or bust in a week primed for upsets
Bryan M. Bennett / Getty Images Sport / Getty
We took a buffet approach to last week's picks and nailed all our top selections while hopefully successfully convincing you to avoid the Pittsburgh Steelers, who lost to the rival Cincinnati Bengals.
Now I'm not going to sit here and pat myself on the back considering all the big favorites won, but I'll give you fair warning that this week won't be as straightforward - unless you play it safe with the Buffalo Bills.
| AWAY | HOME | PICK (CR) |
| --- | --- | --- |
| Texans | Bills (-16.5) | BUF (10) |
| Jaguars | Bengals (-7.5) | CIN (8) |
| Steelers | Packers (-6.5) | GB (6) |
| Chiefs | Eagles (+6.5) | KC (5) |
| Panthers | Cowboys (-5) | DAL (5) |
| Titans | Jets (+7.5) | TEN (4) |
| Giants | Saints (-8) | NO (4) |
| Cardinals | Rams (-6) | LAR (3) |
| Buccaneers | Patriots (+6.5) | TB (3) |
| Raiders | Chargers (-3.5) | LAC (2) |
| Browns | Vikings (+2) | MIN (1) |
| Colts | Dolphins (-1.5) | MIA (1) |
| Lions | Bears (-3) | CHI (1) |
| Washington | Atlanta (+1.5) | WFT (1) |
| Seahawks | 49ers (-3) | SEA (1) |
| Ravens | Broncos (-1.5) | BAL (1) |
Pick: Buffalo Bills
Every week there are a few picks I'm usually deciding between, diving deeper into the research to make sure I take the right one. That's far from the case this week, as the Bills are the undisputed top option on the board.
If you're in several pools, or have at least a few entries in the same one, the Bengals could be worth one entry just to mix things up and go the contrarian route. Urban Meyer's Jaguars showed a pulse last week, but I have no faith in the coach's ability to prepare his team for a road game on a short week. But it's tough to look away from the Bills here, and I wouldn't blame you for loading up.
I had Buffalo on upset watch against Washington because apparently, I know nothing at all. The upset was never on the cards. The Bills scored early and often while playing suffocating defense en route to a 43-21 win - a score that somehow flattered Washington.
This Bills defense is stifling, and while Taylor Heinicke isn't very good, he's a better option than Texans starter Davis Mills. Mills wasn't terrible in his first career start but really struggled to move the offense. Outside of a lone touchdown drive in the two-minute drill, Houston punted on six of its eight drives while turning the ball over on downs on their final drive. The Texans managed just 3.9 yards per play - only the Bears fared worse in Week 3.
Buffalo ranks third in yards per play allowed on defense, fourth in points per play, second in opponent completion percentage, fourth in red zone touchdown percentage, and fourth in takeaways per game. Mills should do well to get Houston to double digits in this contest.
There will be no issues racking up the points for a Bills offense that looked back to its 2020 form in Week 3, with Josh Allen solving whatever problems plagued him. Houston's allowed two 300-yard passers already, and to worse quarterbacks in Sam Darnold and Trevor Lawrence. The only reason Baker Mayfield didn't get there was because the Browns ran it at will. However, Mayfield completed 19 of 21 passes.
The Bills are the biggest favorite of the season thus far, and for good reason. They're the week's only truly safe pick, much more so than the teams listed below, and I'll tell you exactly why.
Avoid: Tennessee Titans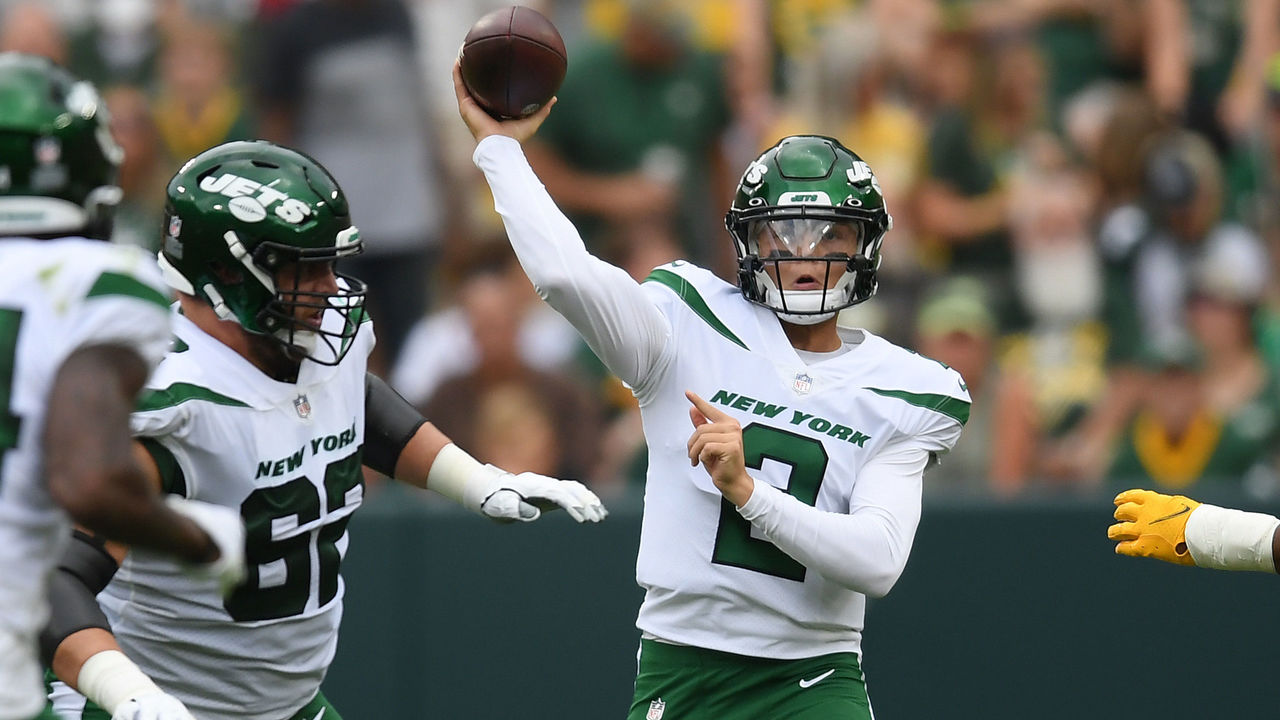 We've seen very little from the Jets to inspire confidence in an upset, but to their credit, they've faced by far the hardest schedule of opponent defenses. This week they get a Titans defense that ranks near the bottom of the league in points per play (29th) and yards per play (26th) and isn't generating a ton of pressure. We'll see an improved version of Zach Wilson at home here, while the Jets also showed great improvement defending the run last week. I'm not saying it's happening, but I need to at least see Wilson face a bad defense first before I'm willing to bet against it.
Avoid: New Orleans Saints
This is a game I'm staying far away from. Jameis Winston's struggles as a favorite are well-documented, while he's excelled as an underdog. The same is true of Daniel Jones, who's also been a vastly better quarterback away from New York. He's just 4-11 at home with a 14:16 touchdown-to-interception ratio. That ratio improves to 23:6 on the road, while his QB rating jumps from 77.2 to 93.1. Saquon Barkley is also getting back to himself, and while the Giants could be thin at wide receiver here, I still have no confidence in this struggling Saints offense.
Avoid: Los Angeles Rams
The Cardinals managed to sleepwalk their way through a win over the Jaguars and still covered the spread. This offense has a strong claim as the NFL's best, and they're catching the Rams in something of a letdown spot over last week's win versus the Super Bowl champions. A healthy Kyler Murray is enough to keep the Cardinals in every game, but when you factor in the weapons he's been armed with and an opportunistic defense behind him, this team boasts a ton of upset potential.
Avoid: Tampa Bay Buccaneers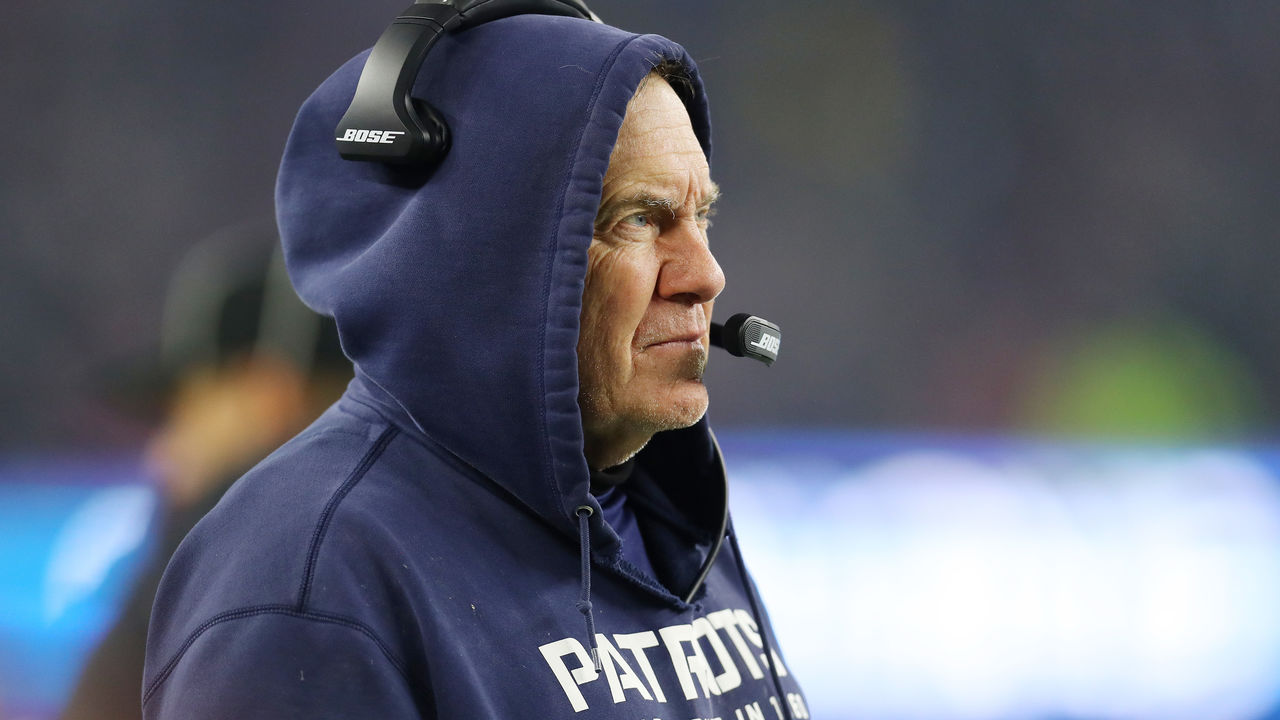 It's possible the Bucs' beatdown last week was the product of looking ahead to this game for Tom Brady, or them just not matching up well with the Rams. But the same can be said of the Patriots last week, and you know Bill Belichick's had this game circled on the calendar since April. This is his Super Bowl, and I don't feel great about being on the other side of a Belichick masterclass.
Alex Moretto is theScore's supervising editor of sports betting. Find him on Twitter @alexjmoretto.
Comments
✕
NFL Week 4 survivor picks: Buffalo or bust in a week primed for upsets
  Got something to say? Leave a comment below!