The NFL salary cap has lots of loopholes, but the bill always comes due
Thearon W. Henderson / Getty Images
The Atlanta Falcons' trade of wideout Julio Jones to the Tennessee Titans wasn't just a megadeal with the potential to alter both franchises' near-term fortunes. It also represents a fascinating case study in modern NFL salary-cap dynamics.
Before making the deal, the Titans had just $3.1 million in cap space for 2021. Nevertheless, they were able to take on the entire remainder of Jones' existing contract, which includes a fully guaranteed $15.3 million next season. Tennessee accomplished this feat by restructuring quarterback Ryan Tannehill's deal, which freed up $18.4 million in 2021 cap space. Tannehill didn't have to take a pay cut, and the Titans don't have to pay him an additional cent. Presto!
This sort of balance-sheet gimmickry - and the ease with which teams can wield it - prompts a sequence of questions: Does the NFL's salary cap even matter? If so, when and why?
"Basically, in the short term, the cap is meaningless," Over The Cap founder Jason Fitzgerald told theScore. "Anyone can make moves to get cap compliant, sign a player, and so on. Long term, it's more difficult if you do it over and over and over again."
Why this is so: A salary restructure is the simple act of moving money around by borrowing cap resources from a given year and incrementally stretching the payouts into future seasons. It's a short-term solution, but the consequences create the potential for long-term problems.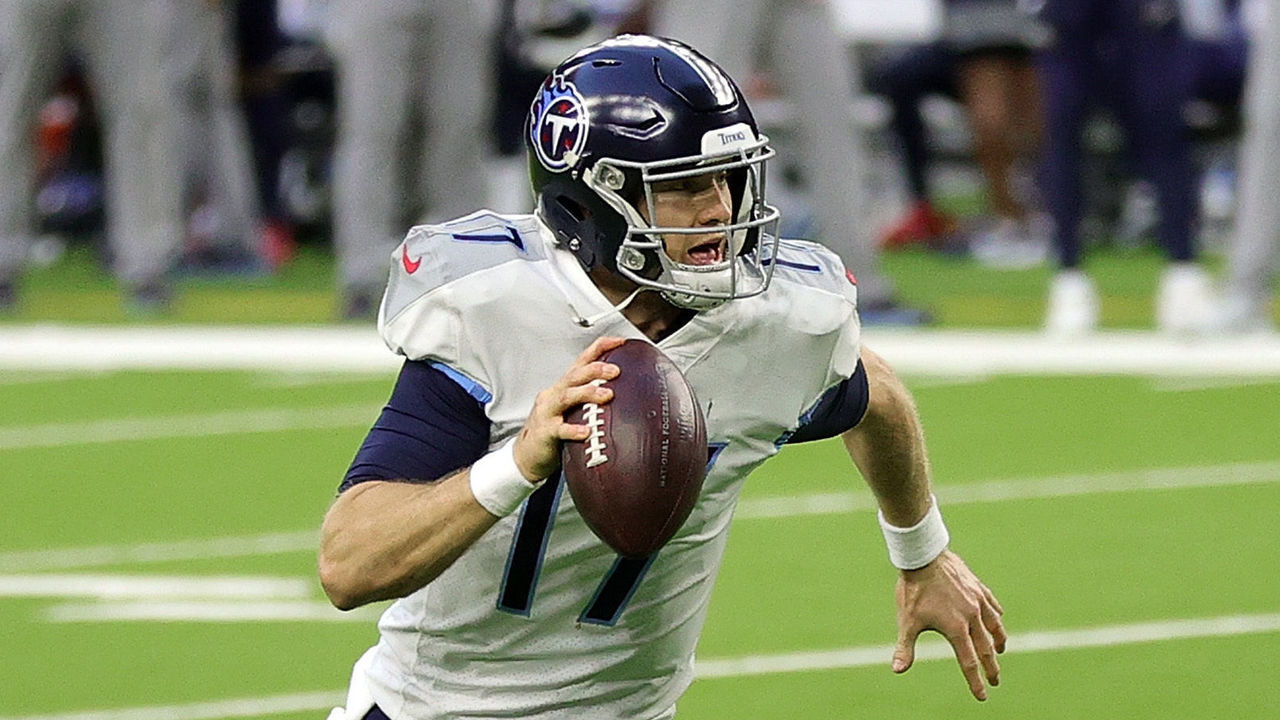 This is going to get a bit math-y, but take what Tennessee did with Tannehill. He was set to earn $24.5 million in salary in 2021, with a $29.5-million cap hit. However, they converted $23 million of that salary into a signing bonus, thereby reducing Tannehill's salary to $1.5 million, or just above the league minimum for a veteran with seven or more accrued seasons. As a result, the Titans were able to spread the bonus across the remainder of Tannehill's contract, rather than have it all count in 2021. According to NFL Network's Ian Rapoport, the team also added two voidable years to Tannehill's contract, which is set to expire after the 2023 campaign, to spread the bonus even further.
As a result, the cap accounting for that $23 million converted bonus is prorated in annual installments of $4.6 million for the next five seasons. Tannehill's 2021 cap number was thus reduced to $11.1 million in 2021, which breaks down to $1.5 million in salary, $4.6 million in bonus proration, and $5 million in proration from the $20-million signing bonus he received when he signed his new deal in March 2020. That's $18.4 million in cap 2021 savings, but that money will have to be accounted for in future years.
Per Over The Cap, Tannehill's 2022 and 2023 cap numbers now stand at $38.6 million and $36.6 million, respectively, but the addition of those voidable years gives the Titans the option to kick the can even further down the road if need be. Tannehill is 33, but Tennessee is clearly counting on him to remain its quarterback for years to come.
As it happens, the Falcons are a perfect example of what Fitzgerald meant when he described the long-term implications of repeatedly playing chicken with the cap. Part of the reason Atlanta traded Jones was its own cap situation; it had become so untenable that the team had no option to move any money around to create any more cap space.
Before trading Jones, the Falcons had less than $400,000 in cap room, which wasn't enough to pay sixth-round pick Frank Darby, let alone the other seven selections from this year's draft class. Atlanta had also restructured its deals with several of its most expensive veterans, including quarterback Matt Ryan, left tackle Jake Matthews, and linebacker Deion Jones, in addition to getting edge rusher Dante Fowler Jr. to take a pay cut.
Even though he was traded, Jones will still take up $7.75 million of cap resources for Atlanta in 2021, plus an additional $15.5 million in 2022. That's not money the Falcons will be paying Jones, but rather just the bookkeeping for what he's already received from the organization. The Falcons only waited until now to trade him so that they could massage his $23.25 million in cap accounting across two years instead of one. The bills always come due eventually.
The salary cap is yoked to league revenues, and the 8% reduction in the 2021 cap due to the pandemic created a bit of a shock for teams that had grown accustomed to consistent cap growth. Between 2013 and 2020, the cap rose by an average of $10.7 million per year. Pandemic-related progress, along with the addition of a 17th game and the new television contracts that are slated to kick in beginning in 2023, should set the cap back on an upward trajectory in the years ahead. This ought to soften the blow somewhat for teams that keep pushing more and more of the cap's impact forward.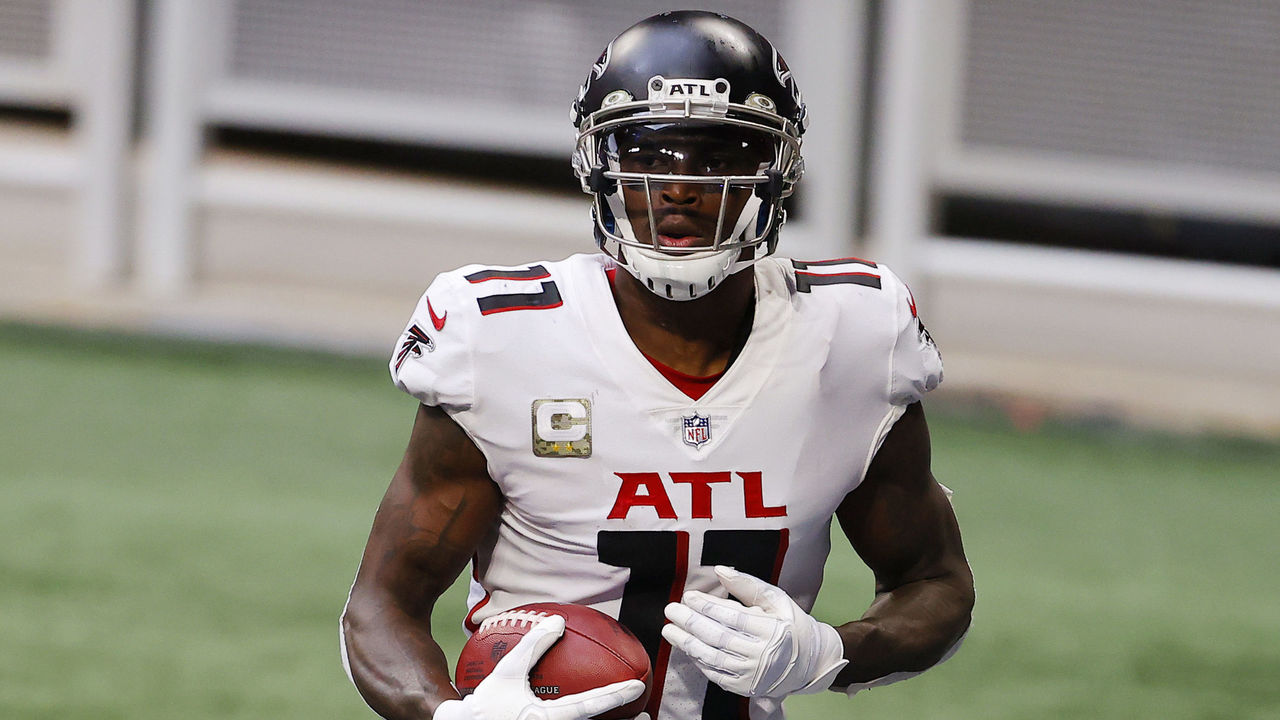 The cap seems to matter less than it used to, for a few reasons. The rookie pay scale that went into effect in 2011 prevented teams from having their hands tied by expensive, lengthy deals going to unproven players while also providing a cost-efficient way for teams to restock their rosters with younger, fresher talent.
"You can't understate how much the rookie wage scale changed the game," Fitzgerald said. "That protected teams from themselves."
The New Orleans Saints are the team most notorious for playing roulette with the cap. Yet one of the primary reasons the Saints remained a consistent playoff threat in recent years is their fantastic 2017 draft class, which provided a ton of surplus value and only now is aging into veteran contract status. But New Orleans went 7-9 in three straight seasons before 2017, in no small part because of how it handles the cap.
Teams have also gotten away from doling out a lot of enormous signing bonuses on veteran contracts, which can leave leftover prorations even after a team is ready to move on from a player. Also, Fitzgerald added, there's been a big shift in recent years in how clubs view competing through a cap crunch. Teams such as the Buffalo Bills in 2018 ($53.9 million) and the Miami Dolphins in 2019 ($37.5 million) are now willing to take on a fortune in dead money all at once to clear the books to prepare for a quicker rebuild.
"Teams are willing now to just blow things up rather than deal with years of problems," Fitzgerald said. "Ten, 15 years ago most GMs would have doubled and tripled down on those players for cap relief. Now, I think a majority of teams are willing to just give up if the contracts become too messy."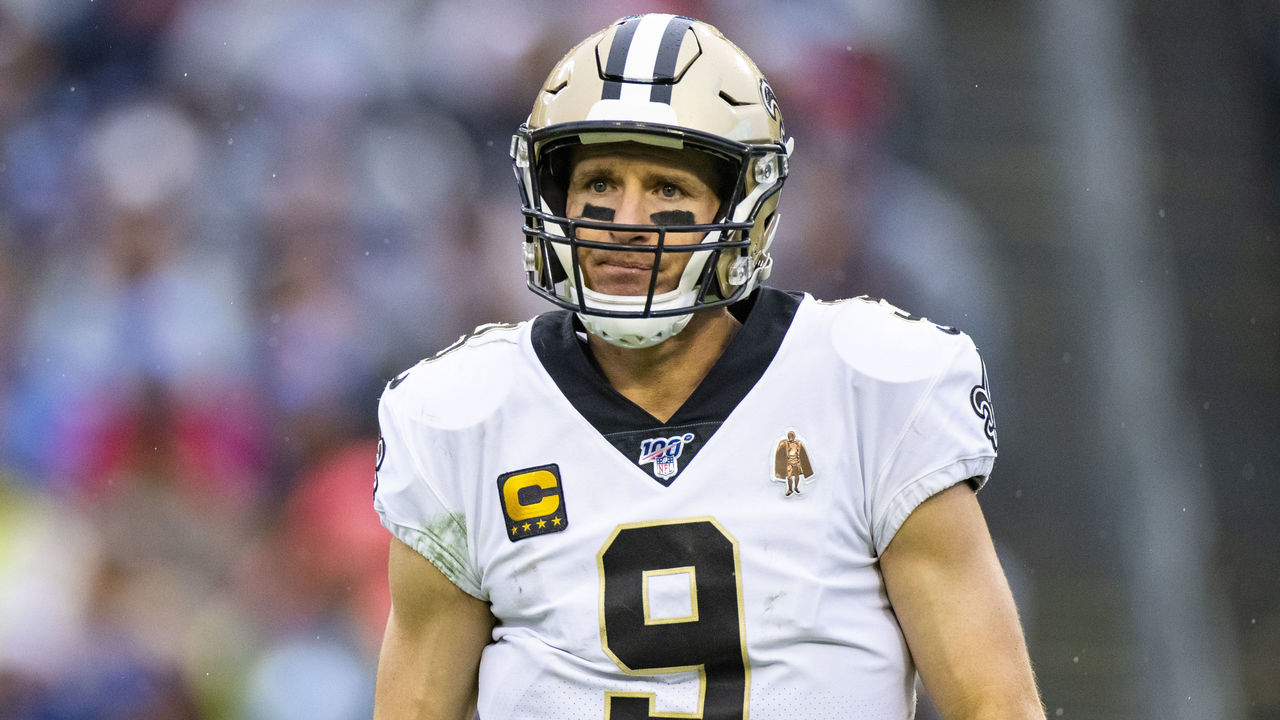 There are other examples in recent years of teams finding themselves in binds similar to the Falcons'. The Saints had to clear more than $100 million from their books this offseason, which they achieved through a combination of Drew Brees retiring and taking a pay cut (saving $24 million), a slew of cuts and trades ($35 million), and eight restructures ($52 million). That was before this week's restructuring of cornerback Marshon Lattimore's fifth-year option, which allowed New Orleans to sign its draft class by finding another $7.4 million in 2021 cap space buried beneath the couch cushions.
The fallout has left the Saints with $33.7 million in dead money on 2021's cap, plus $180 million in cap commitments to just 27 players in 2022, according to ESPN. In addition, as Fitzgerald noted, they're faced with $32 million in potential cap charges for deals that void after 2021, while also surrendering a boatload of leverage on potential new contracts for Lattimore and left tackle Terron Armstead, since letting them walk would result in dead-money hits of $7.4 million and $13 million, respectively.
It's not just the Falcons and Saints, either. The Philadelphia Eagles restructured their deals with defensive lineman Malik Jackson and wideout Alshon Jeffery in February just so they could release them. The moves saved Philly roughly $19 million on 2021's cap, but both players will still count for $9.2 million on 2021's cap and roughly $15 million in 2022. The Chicago Bears saved $20 million by releasing a pair of solid players at premium positions in left tackle Charles Leno Jr. and cornerback Kyle Fuller. And the Tampa Bay Buccaneers did a bunch of restructures with voidable years to run it back with the same 22 starters who just won the Super Bowl. The Bucs have an immediate window to keep winning championships, but someday they'll likely have to reckon with the costs of those decisions.
Dom Cosentino is a senior features writer at theScore.
Comments
✕
The NFL salary cap has lots of loopholes, but the bill always comes due
  Got something to say? Leave a comment below!