Ranking the NFL's 6 head coaching vacancies
Robert Gauthier / Los Angeles Times / Getty
A relatively calm Black Monday resulted in the firings of Doug Marrone and Anthony Lynn, adding two more openings to the list of NFL head coaching jobs available.
The Jacksonville Jaguars and Los Angeles Chargers join the New York Jets, Detroit Lions, Atlanta Falcons, and Houston Texans in the search for a new head coach.
The six gigs offer varying degrees of appeal. Below, we rank the desirability of the openings:
6. Lions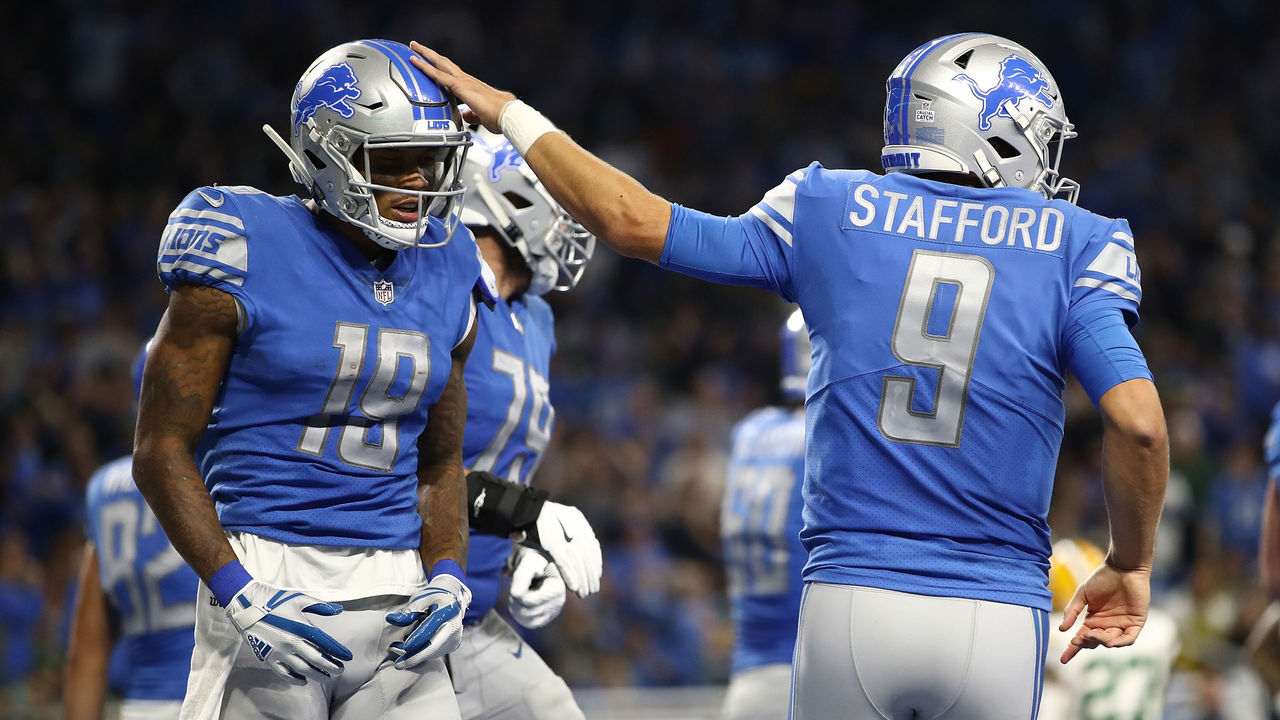 | Pros | Cons |
| --- | --- |
| Patient ownership | Lack of cap space |
| | Minimal talent on roster |
Most of the appeal - or lack thereof - of the Lions opening is tied to Matthew Stafford's uncertain future in Detroit. The Lions are facing a cap crunch and may look to move on from their longtime starter, who has two years and $42.1 million remaining on his deal. If so, they'll embark on a rebuilding process that will likely take years. This is one of the NFL's least talented rosters, and it may not be possible to find the next franchise quarterback with the No. 7 overall selection in 2021. The Lions could also look to solve their cap issues by extending Stafford's contract and pushing some money into the future, but that would potentially force the team to allow Kenny Golladay - one of scant few offensive weapons on the roster - to walk in free agency.
Regardless of which direction the Lions go, the other openings around the league offer far more immediate on-field upside.
5. Falcons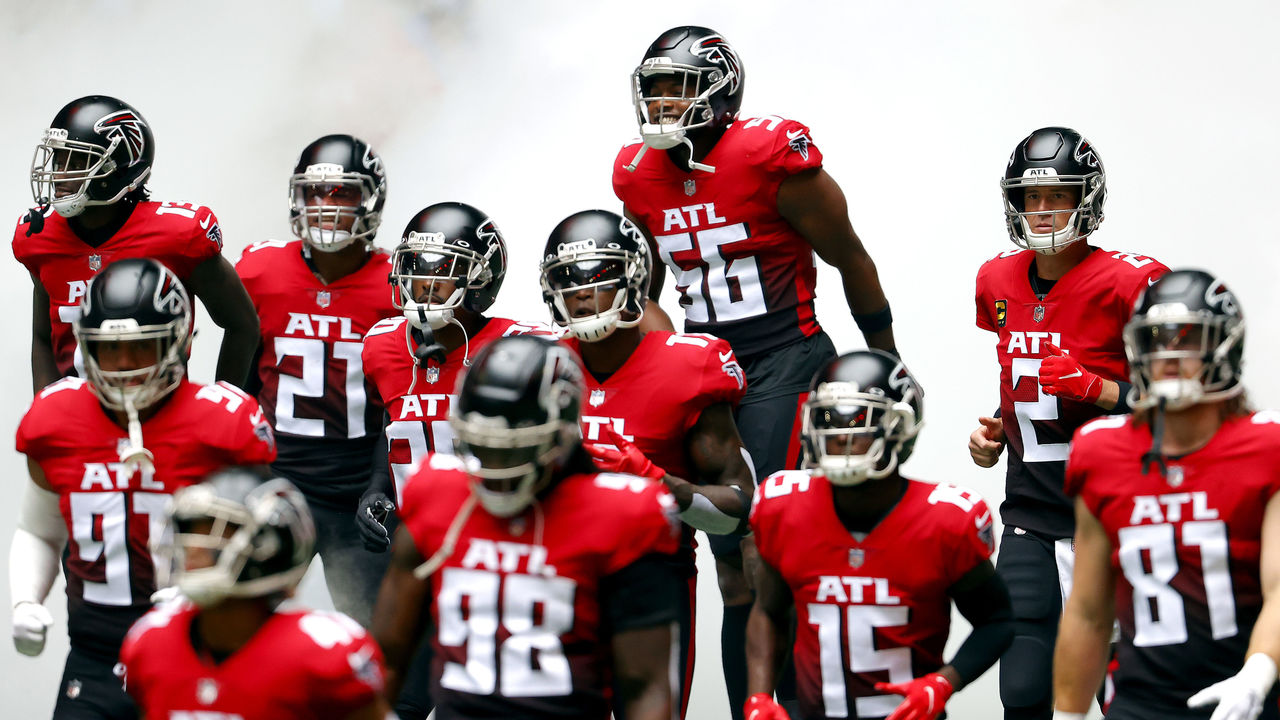 | Pros | Cons |
| --- | --- |
| Patient ownership | Lack of cap space |
| Talented roster | Key players are over 30 |
The Falcons job isn't undesirable by any stretch; Atlanta is still viewed as a strong organization with an owner who's demonstrated patience - even to a fault - in allowing a head coach to see things through. But it's just not that great of a job. There are a few young pieces to build around on both sides of the ball, but some of the key players - Matt Ryan and Julio Jones being the main ones - are heading toward the tail end of their careers.
The No. 4 overall pick presents an opportunity to draft Ryan's replacement, but it's suboptimal to have to make that selection after at least two quarterbacks likely already come off the board.
Somehow, with still so much work to do to improve the roster, Atlanta finds itself in a poor cap situation, needing to shed a ton of salary before being able to make any meaningful additions in free agency. Though top candidates certainly won't shy away from this job, it's not one they'll fight over.
4. Texans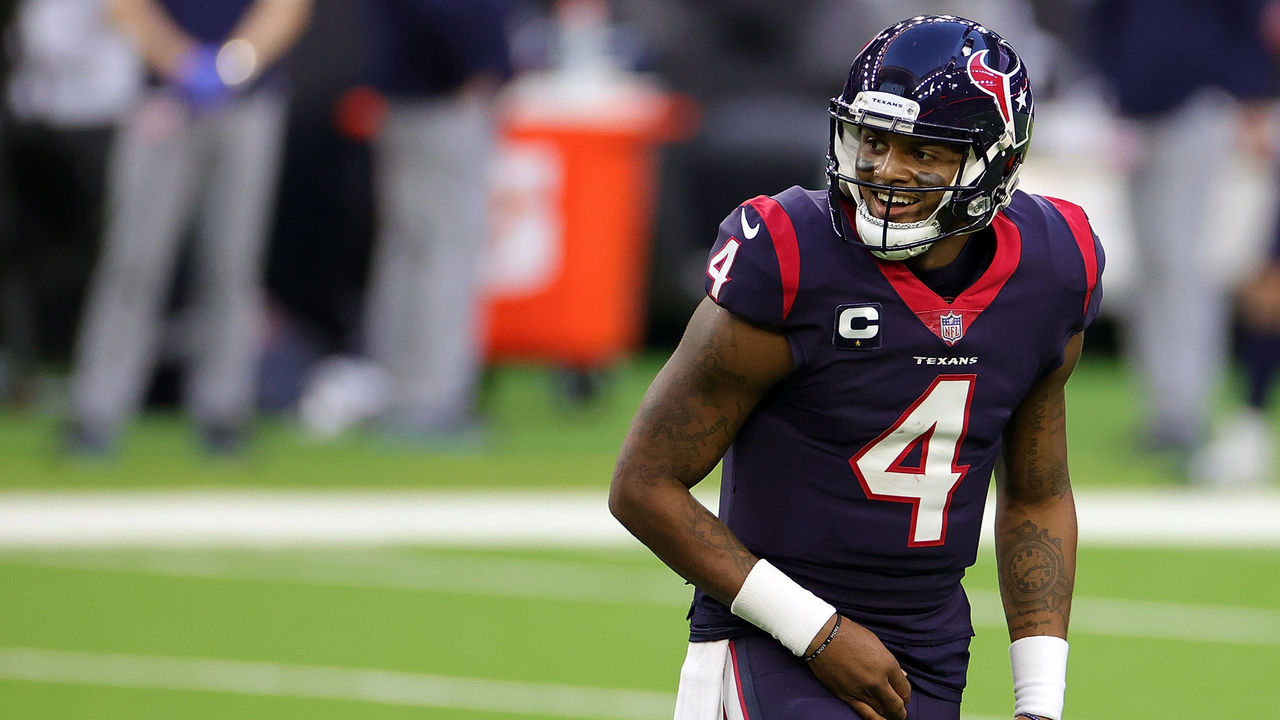 | Pros | Cons |
| --- | --- |
| Superstar QB | Lack of cap space |
| | Lack of draft capital |
| | Minimal talent on roster |
Deshaun Watson is probably the second-most valuable building block in the entire NFL after Patrick Mahomes, but nearly everything else about this job is undesirable.
Though Watson is under contract through 2025, the Texans have very little talent around him. J.J. Watt has made it clear he doesn't want to stick around for a rebuild and is all but out the door already. The Texans could try to trade him, but a soon-to-be 32-year-old with an injury history as exhaustive as any player in football probably won't fetch more than a mid-round pick.
And mid-round picks are all the Texans have. Bill O'Brien's disastrous dealings left the Texans without first- or second-round picks in 2021. They traded what became the No. 3 overall selection in a package for Laremy Tunsil, whom the Texans believed could be a franchise cornerstone but was rated as the 28th-best tackle in football in 2020 by PFF.
The salary-cap situation isn't much better. The Texans project to have less than $10 million to spend on free agents this spring. They'll have to make some tough cuts - and get even worse - before they can begin the long road toward getting better.
3. Jets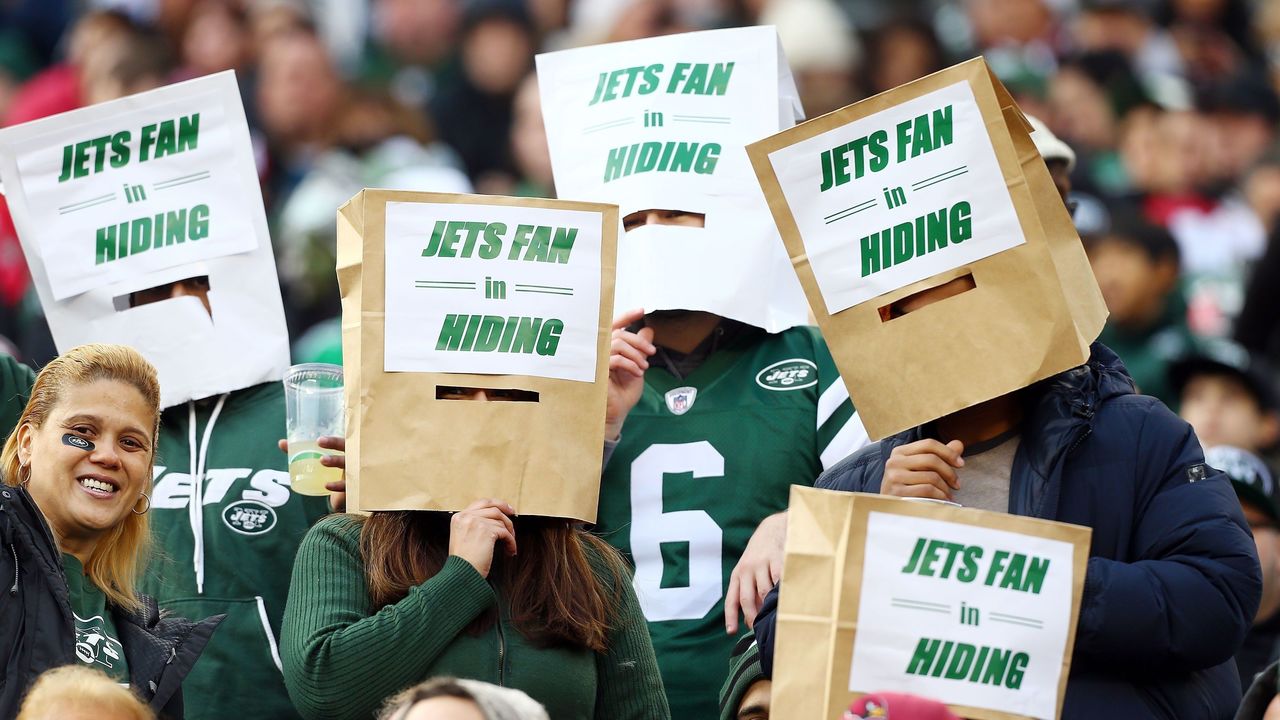 | Pros | Cons |
| --- | --- |
| No. 2 pick in draft | Dysfunctional ownership |
| Extra draft capital | Difficult media market |
| Ample cap space | Minimal talent on roster |
The two late-season wins that dropped the Jets below the Jaguars in the 2021 draft order could go down as landmark moments in this woebegone franchise's dark history if Trevor Lawrence proves to be a superstar.
However, Lawrence isn't the only potential franchise passer in the draft. Early indications are Justin Fields and Zach Wilson are premier prospects, too, and the Jets could even entertain the idea of sticking it out with Sam Darnold for another year to see if he blossoms under a new coach.
Though the cutthroat New York market isn't everyone's cup of tea, and Woody and Christopher Johnson are generally considered to be some of the NFL's least competent team owners, there are reasons to believe this job has appeal. This is essentially a ground-up rebuild and the Jets are among the league leaders in salary-cap space and have extra first-round picks in 2021 and 2022 from the Jamal Adams trade.
The ghosts of failures past are enough to scare away the faint of heart, but there's no market that can offer the kind of eternal glory that comes with winning a title in New York.
2. Jaguars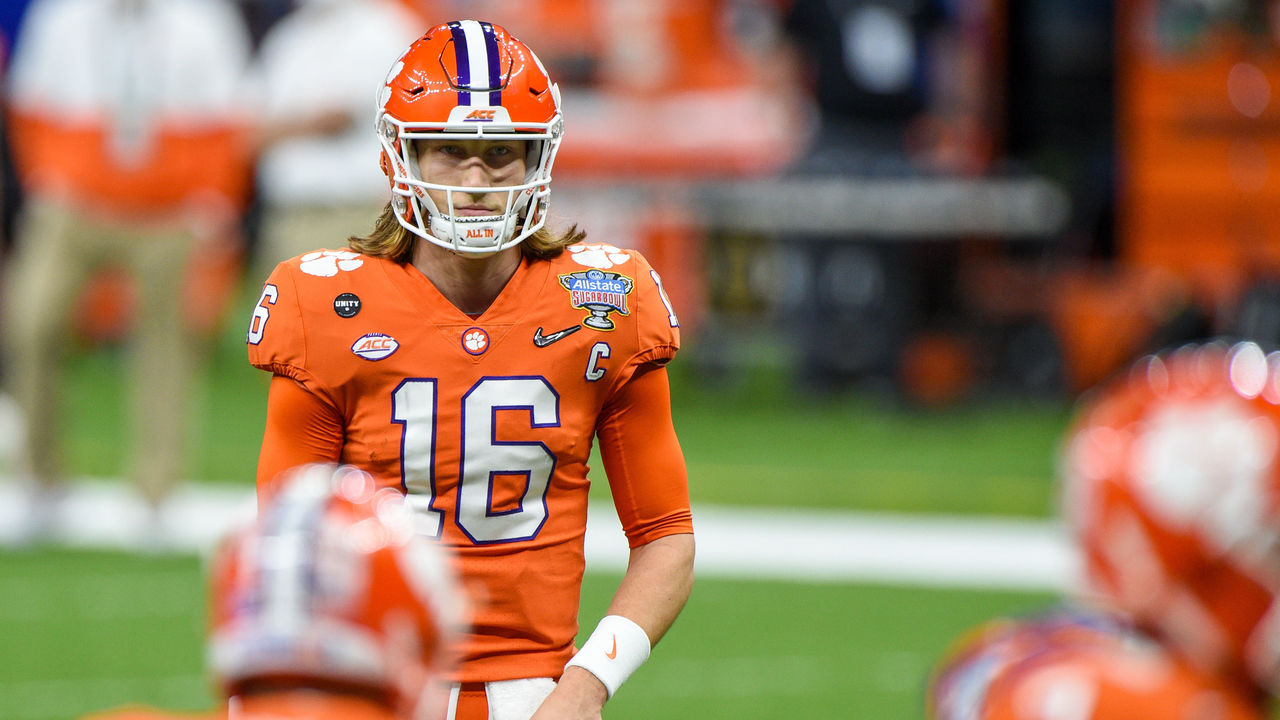 | Pros | Cons |
| --- | --- |
| No. 1 pick in draft | Meddling ownership |
| Extra draft capital | Minimal talent on roster |
| Ample cap space | |
More than $75 million in cap space to reshape the roster, the right to select Trevor Lawrence, and extra draft picks in the first, second, fourth, and fifth rounds make the vacant head coaching and general manager jobs in Jacksonville among the most attractive gigs in recent memory. The warm climate and favorable income tax situation in Florida don't hurt, either, as concerns that once existed about the team relocating to London have largely disappeared.
Perhaps the only downside to the Jaguars job is owner Shad Khan's plan to run the team's football operations. Though Khan's patience with previous coaches will appeal to many, his meddling in personnel decisions won't. And Khan has made it clear he plans to retain the final say in the roster and draft. The Jaguars made nine top-10 draft picks in the 2010s and only one of those players is still on the roster; maybe Khan's involvement in football decisions is a far bigger problem than anyone realizes.
1. Chargers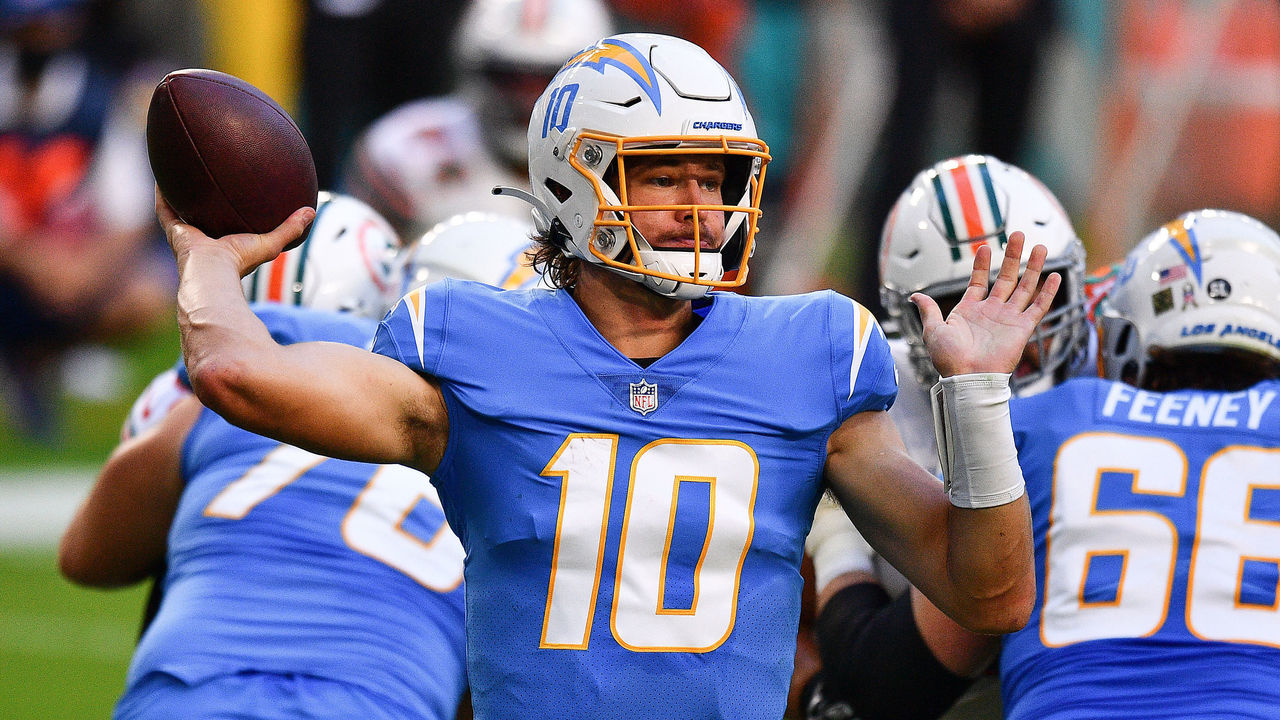 | Pros | Cons |
| --- | --- |
| Potential superstar QB | Dysfunctional ownership |
| Talented roster | Patrick Mahomes in division |
| Desirable city | |
This time last year, it would have been tough to envision the Chargers job being the most sought-after position in any coaching market, let alone one that features openings that come with the top two picks in the draft. Things change quickly when you hit a home run with a young franchise quarterback. The Chargers still aren't seen as a premier organization, which may have something to do with ownership's less than stellar reputation, but everything else about this job - aside from having to play Mahomes twice a year - is about as desirable as it gets.
Justin Herbert's arrival has the potential to maximize what was already an outstanding roster. With a few smart offseason moves to shore up their remaining holes and some better luck on the injury front, there's no reason this team can't immediately open a window for contention, and it can do it all in a brand new stadium in one of the world's biggest markets. There's just so much to love about this job, and the Chargers will have no excuse not to nail the hire when the NFL's top up-and-comers line up to get it.
Comments
✕
Ranking the NFL's 6 head coaching vacancies
  Got something to say? Leave a comment below!