Sunday Rundown recaps the most important developments from the day's action and examines the significance of those events moving forward.
The Browns are alright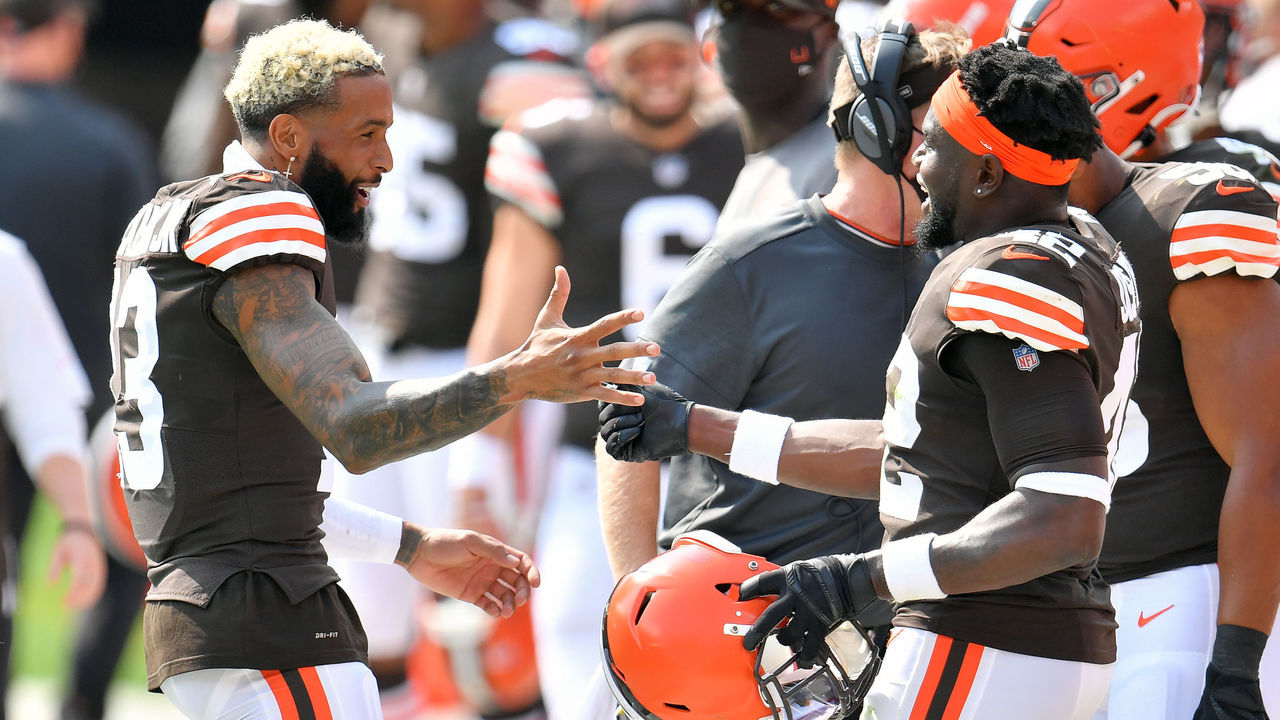 The Cleveland Browns almost blew a 27-point fourth-quarter lead, but that's not important right now. All that matters is that they held on to beat the Dallas Cowboys 49-38. Cleveland has won three straight games and sits two games above .500 for the first time in six years. Keep your eyes peeled for winged pigs.
What's also important is the way the Browns won this game. They scored on six of their first seven possessions. They pounded out 307 rushing yards on 40 carries even though Nick Chubb left the game with an ankle injury in the first quarter. They got another solid performance from Baker Mayfield. Myles Garrett continues to be a dominant edge rusher. And Odell Beckham Jr. had his best game as a Brown, with five catches for 81 yards and two touchdowns plus a dazzling 50-yard TD run on an end-around with 3:25 to go after the Cowboys had pulled to within three points.
It's too soon to truly believe in the Browns because that's just the way the world works. But this three-game run has offered a glimpse of the sort of promise Cleveland was widely expected to provide a year ago. The next two weeks - the Indianapolis Colts at home, the Pittsburgh Steelers on the road - should tell us a bit more.
Brady is still pretty good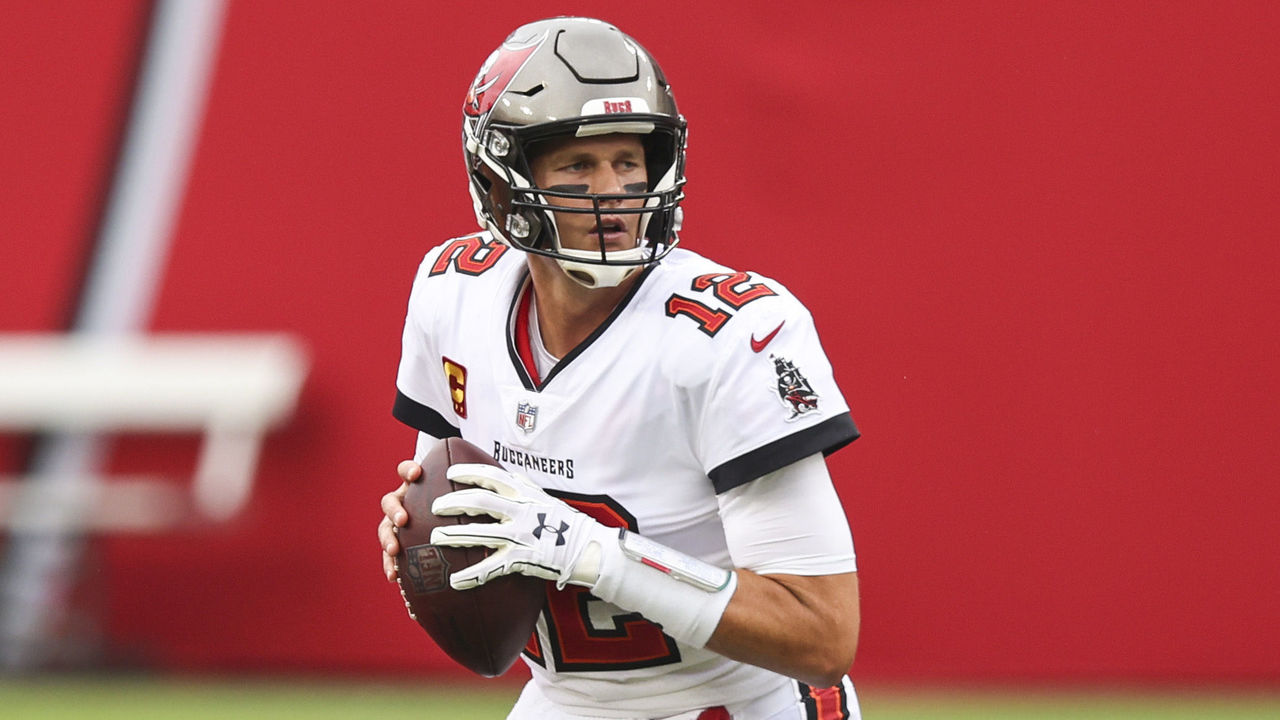 The Tampa Bay Buccaneers fell behind the Los Angeles Chargers 24-7, with Tom Brady throwing a pick-6 for the second time this season. Then the quarterback proceeded to play with his trademark cold-blooded precision, leading the Bucs to a 38-31 win. Have you heard Brady is 43 years old?
Brady wound up throwing five touchdown passes to five different receivers. He completed 18 of his last 20 passes for 269 yards, four touchdowns, zero picks, and a perfect passer rating. He even got his former New England Patriots teammate Rob Gronkowski involved with a 29-yard completion that set up a late field goal. And he did it all with wideout Chris Godwin sidelined with a hamstring injury.
The Bucs lost tight end O.J. Howard for the season and have a short week coming up with a Thursday night game at the Chicago Bears. But on a day when their defense was less than stellar, Brady showed he's still capable of bailing them out.
NFC East is still bad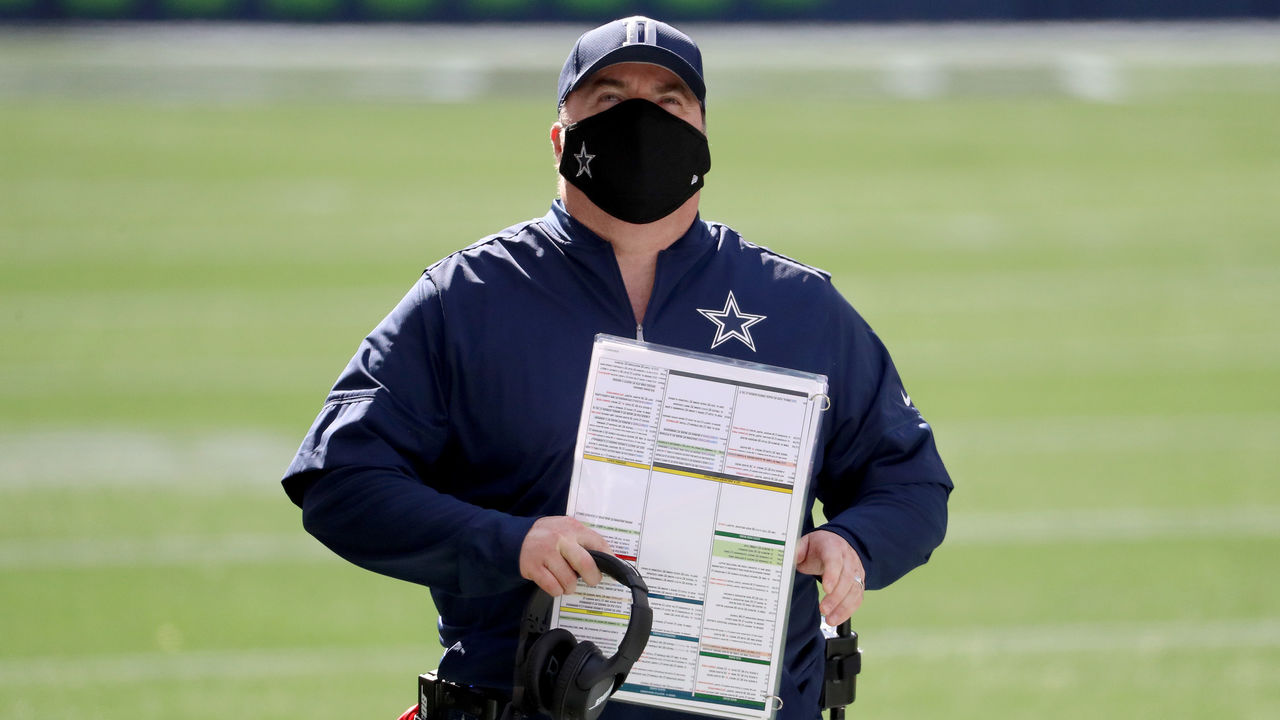 The Cowboys, New York Giants, and Washington all lost again, while the Philadelphia Eagles needed two late scores to knock out the functional equivalent of the San Francisco 49ers' freshman team. The Eagles entered Week 4 without a win. They're now in first place.
The four NFC East teams are now a combined 3-12-1, including 2-11-1 in games against non-division opponents. The only other win outside the division was the Cowboys' herculean comeback against the Falcons. There's a lot of season left, but through four weeks, the NFC East drinks from the toilet.
No way Taylor gets his job back, right?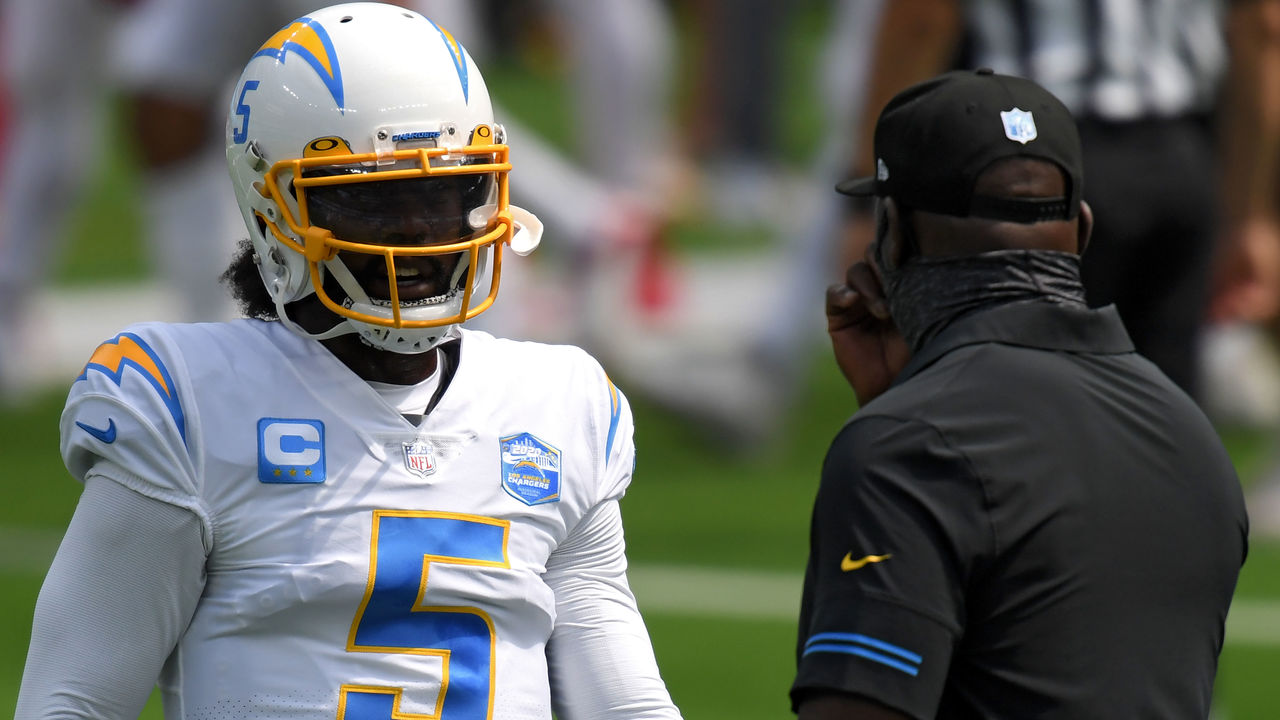 The Chargers might have blown that big lead, but they must have realized - if they hadn't already - that rookie Justin Herbert should remain their starting quarterback, even after Tyrod Taylor returns from injury.
Herbert completed 20 of 25 passes, with two of his three touchdown tosses covering 53 and 72 yards. He flirted with a perfect passer rating, only to be done in by a late interception. And he's making tough throws: His completion percentage over expected (CPOE) was 12.6, according to Next Gen Stats.
The Chargers were down 11 starters due to injury. They certainly seem to have found a capable replacement for the one at the game's most important position.
O'Brien is ruining Watson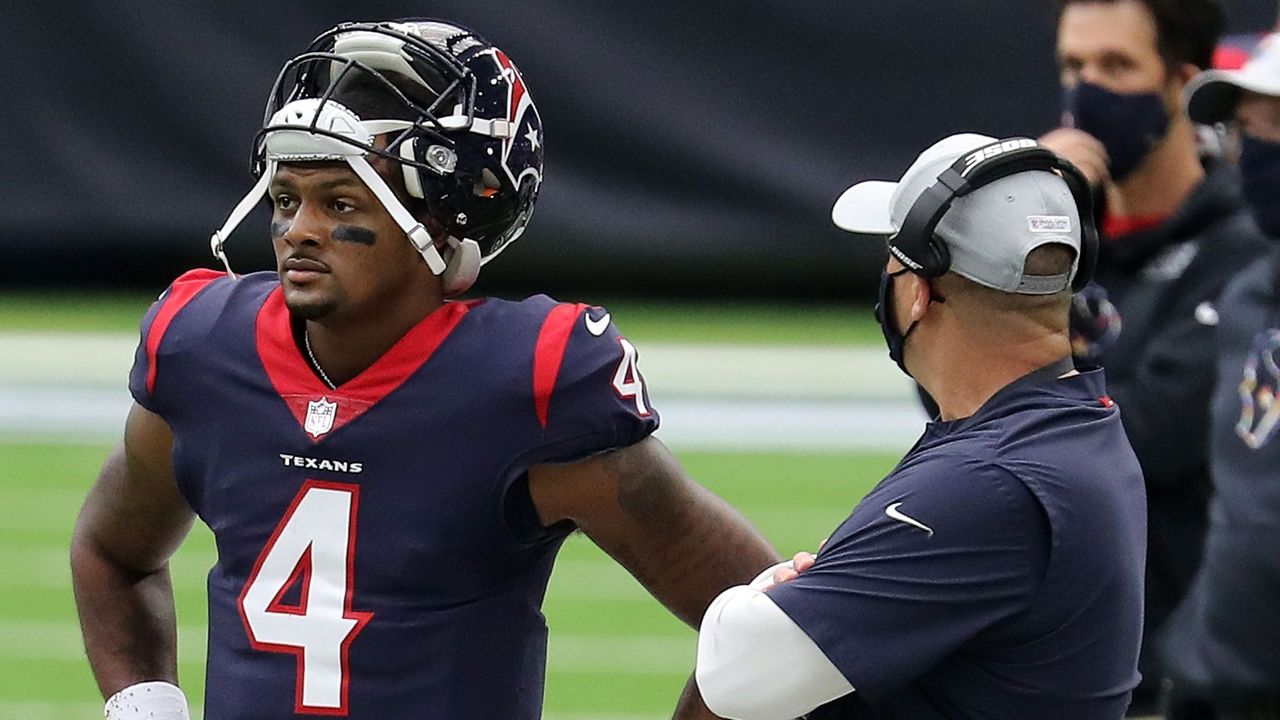 What a shame it is that Houston Texans quarterback Deshaun Watson is stuck with a nimrod like Bill O'Brien as his head coach and general manager.
It was bad enough that O'Brien wrecked the Texans' skill personnel this offseason. But his insistence on sticking with the ground game while not involving Watson much as a runner (five carries, nine yards) is one of the league's biggest mysteries.
The Texans can't play any defense and just lost at home to a Vikings team that barely practiced this week. They have the league's most expensive roster yet are 0-4. Other than that, there is much to look forward to.
Are the nerds winning?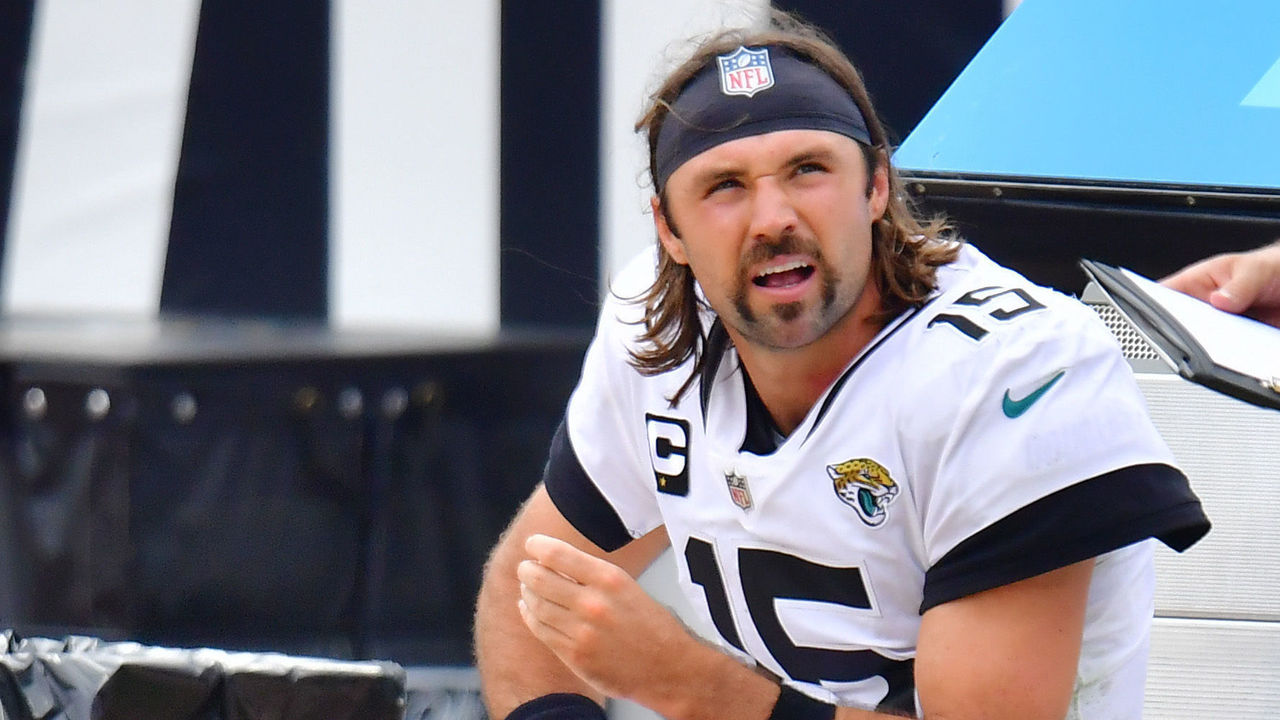 Here's something interesting: Just a few minutes apart in two different games, two teams down by eight points elected to go for two rather than kick the extra point. Let's hear it for math!
The Jacksonville Jaguars failed on their two-point conversion after they managed to pull within 30-22 versus the Cincinnati Bengals. Then the Detroit Lions did the same and succeeded after they cut the New Orleans Saints' lead to 35-27. I recommend reading this explainer by Benjamin Morris of FiveThirtyEight for more details, including a handy chart outlining when it is and isn't wise to go for two, but this is the rub:
If you're down 8 points after scoring a touchdown (with 10 minutes left), you should go for 2, because the difference between being down 7 points (if you make the extra point) and being down 6 points (if you convert the 2) is greater than the difference between being down 7 points and being down 8 points (if you miss the 2-point conversion). Note that this is backed up by the numbers but should also be apparent intuitively.
Tradition and custom have long dictated teams should try to get within seven in situations like the Jaguars and Lions faced. But the math says going for two is the smarter option.
The Jags and Lions both losing isn't the point; rather, both attempted conversions in those respective spots to maximize their chances of winning. Is a sound understanding of win probability finally becoming conventional wisdom?
Panthers are promising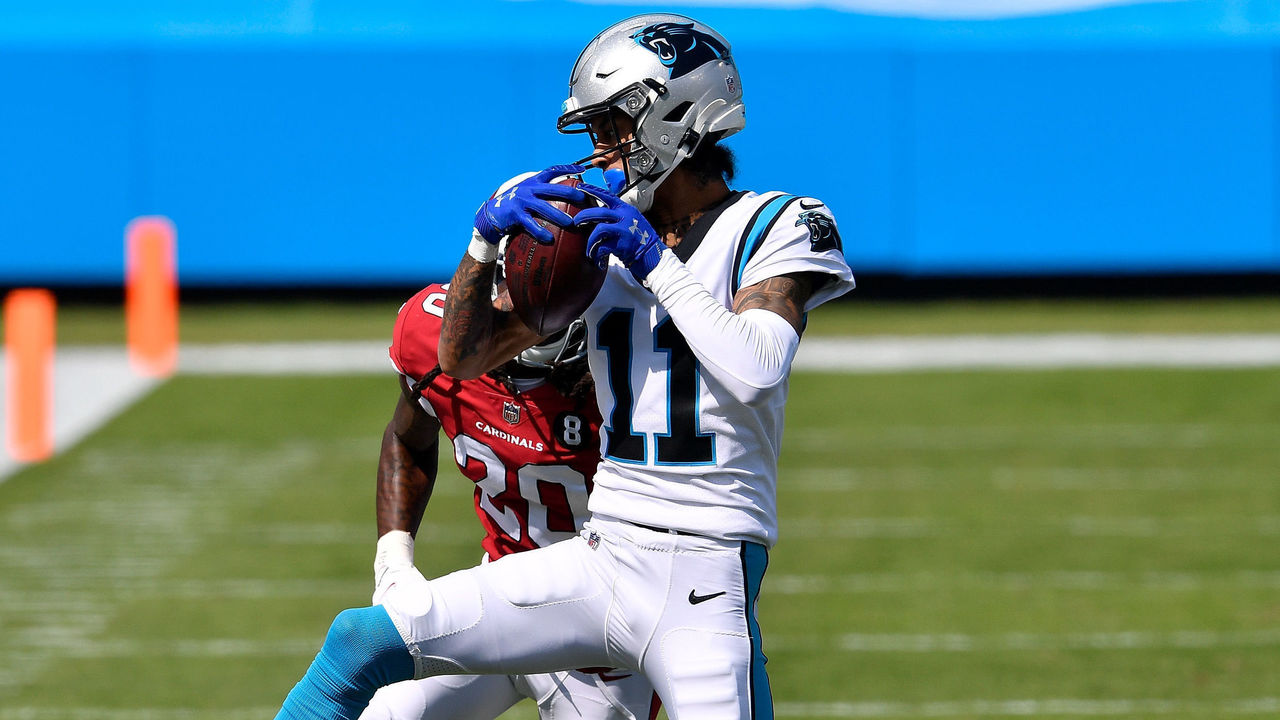 The Carolina Panthers' performance through the first quarter of the season - head coach Matt Rhule's first in Charlotte - has been one of the league's biggest surprises.
The Panthers have plenty of roster holes, and things looked bleak a couple of weeks back when workhorse back Christian McCaffrey suffered a high ankle sprain. But they've now won both games since then, including Sunday's impressive victory over a Cardinals team appearing to be on the rise.
Rhule and offensive coordinator Joe Brady are scheming things around Teddy Bridgewater's dual-threat ability, which was on display on the quarterback's 18-yard TD run in the first quarter. Bridgewater has relied on plenty of short, quick throws, but he also now has a solid intermediate receiving threat in wideout Robby Anderson.
Anderson was mostly a deep option with the New York Jets, but four of his eight catches Sunday came between five and 19 yards from the line of scrimmage, with Anderson also running several routes across the middle of the field.
Additionally, Mike Davis - who has filled in admirably for McCaffrey - has accounted for 111 scrimmage yards on 21 touches, giving him more than 200 scrimmage yards in McCaffrey's absence.
The Panthers likely won't challenge the Saints and Bucs for the NFC South title, but they're certainly showing their post-Cam Newton rebuild has established a bit of a foundation.
This is the new normal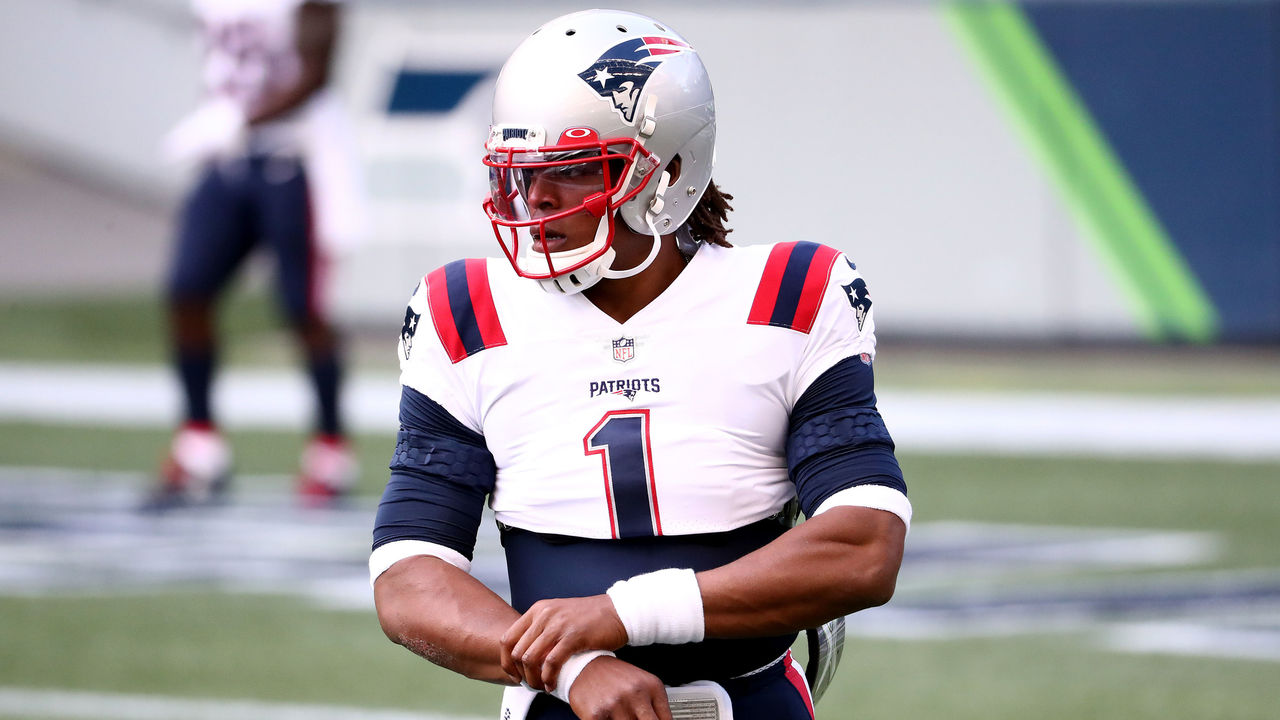 Truth be told, the NFL is fortunate it got as far as it did before having to postpone games. Despite its best effort to establish protocols that included daily testing - at the insistence of the players' union - the league was always at the virus' mercy. That's not going to change anytime soon.
That games like New England Patriots-Kansas City Chiefs and Pittsburgh Steelers-Tennessee Titans would be affected was always inevitable; the league even acknowledged this as it made the decision to press forward and play as normal this season. What's less certain is what happens next, or what may happen if or when there are more positive tests in the days and weeks to come.
The NFL will no doubt pride itself on its ability to adapt as circumstances warrant, whether that means having to establish 32 bubbles or to delay the start of the playoffs or even the Super Bowl. But what happened this weekend is a reminder that despite the league's best efforts, certain things are out of its control.
Dom Cosentino is a senior features writer at theScore.