5 potential options to replace Washington's team name
Ezra Shaw / Getty Images Sport / Getty
The Washington Redskins could play under a new nickname as soon as this season after pressure from sponsors forced owner Dan Snyder to begin a thorough review of a moniker many believe to be racist.
The club doesn't lack options for a rebrand. There are changes that can retain the positive elements from Washington's rich football history, while others represent a clean break.
Below are five potential options for the club to reshape its identity:
Washington Redtails
Known by the nickname "Red Tails" after painting the tails of their P-47 aircraft red, the Tuskegee Airmen were a group of African American and Caribbean-born fighter and bomber pilots who fought in World War II as the first Black military aviators in the United States Armed Forces.
Both Snyder and head coach Ron Rivera have stated a desire for their team to honor the military, and perhaps the ideal way to do so is by rebranding as the Redtails.
The nickname would also tie into the red-tailed hawk, a bird of prey whose range in North America includes D.C.
In terms of overall brand identity, Washington wouldn't need to change much under the name Redtails. The club's trademark burgundy and gold could remain, as could the popular "HTTR" hashtag and fight song (with some minor modifications to the lyrics), as well as use of these gorgeous feather-adorned 1970s throwback uniforms: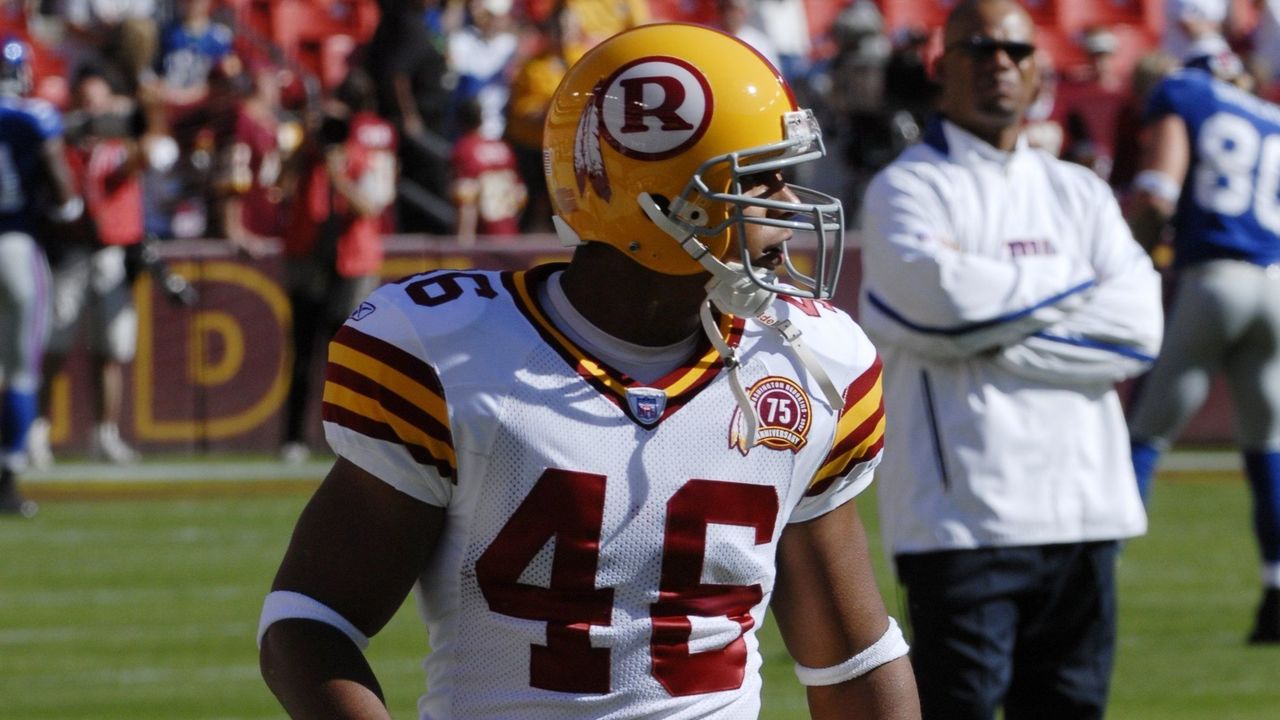 There's a wealth of appealing concepts shared online by designers who suggest other directions the team could take with Redtails as the core of its identity:
With public support from starting quarterback Dwayne Haskins, Redtails should be considered the front-runner if a name change occurs:
Washington Redhawks
The name Redhawks has also garnered some support among fans clamoring for change. If nothing else, it has the single best uniform concept attached to it, via skilled logo designer Brandon Moore: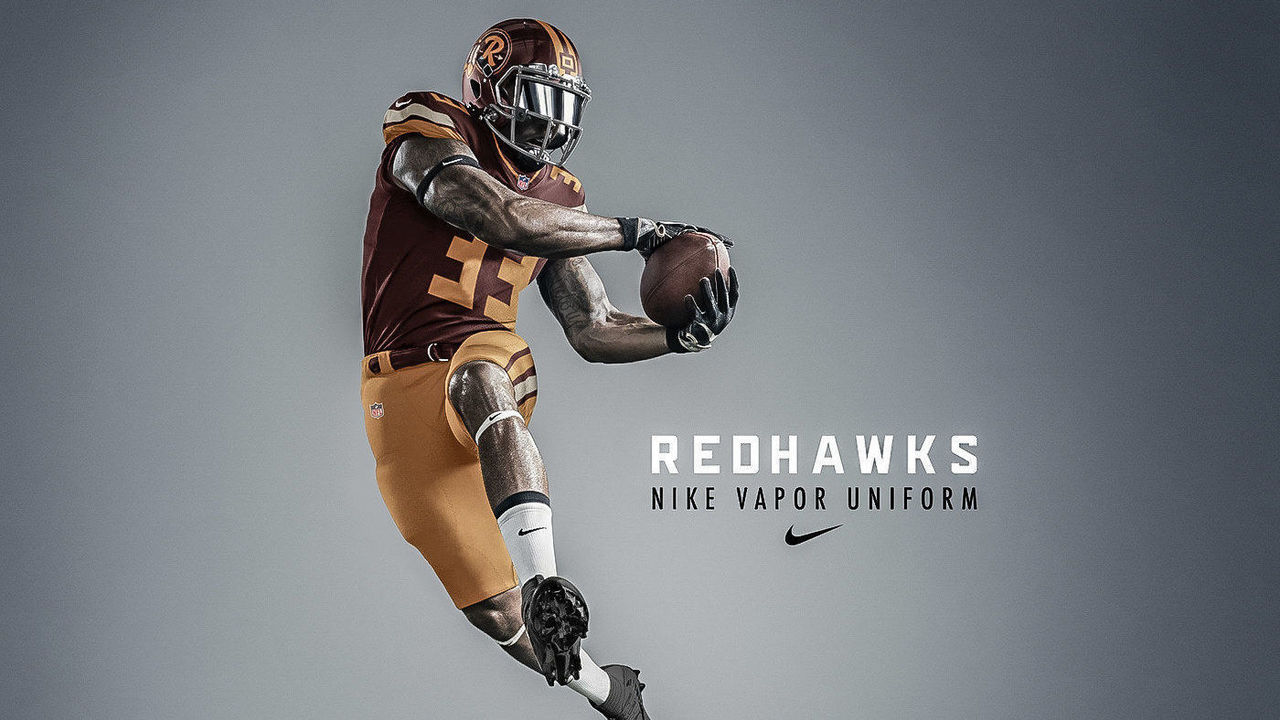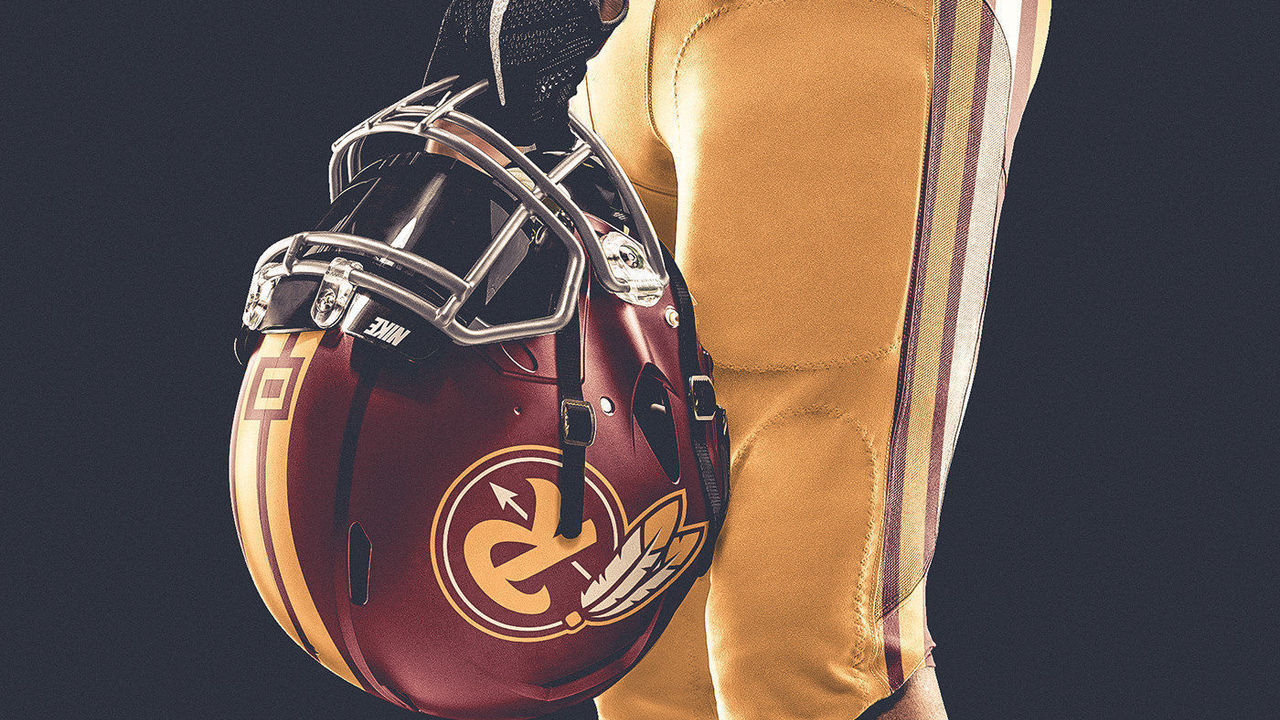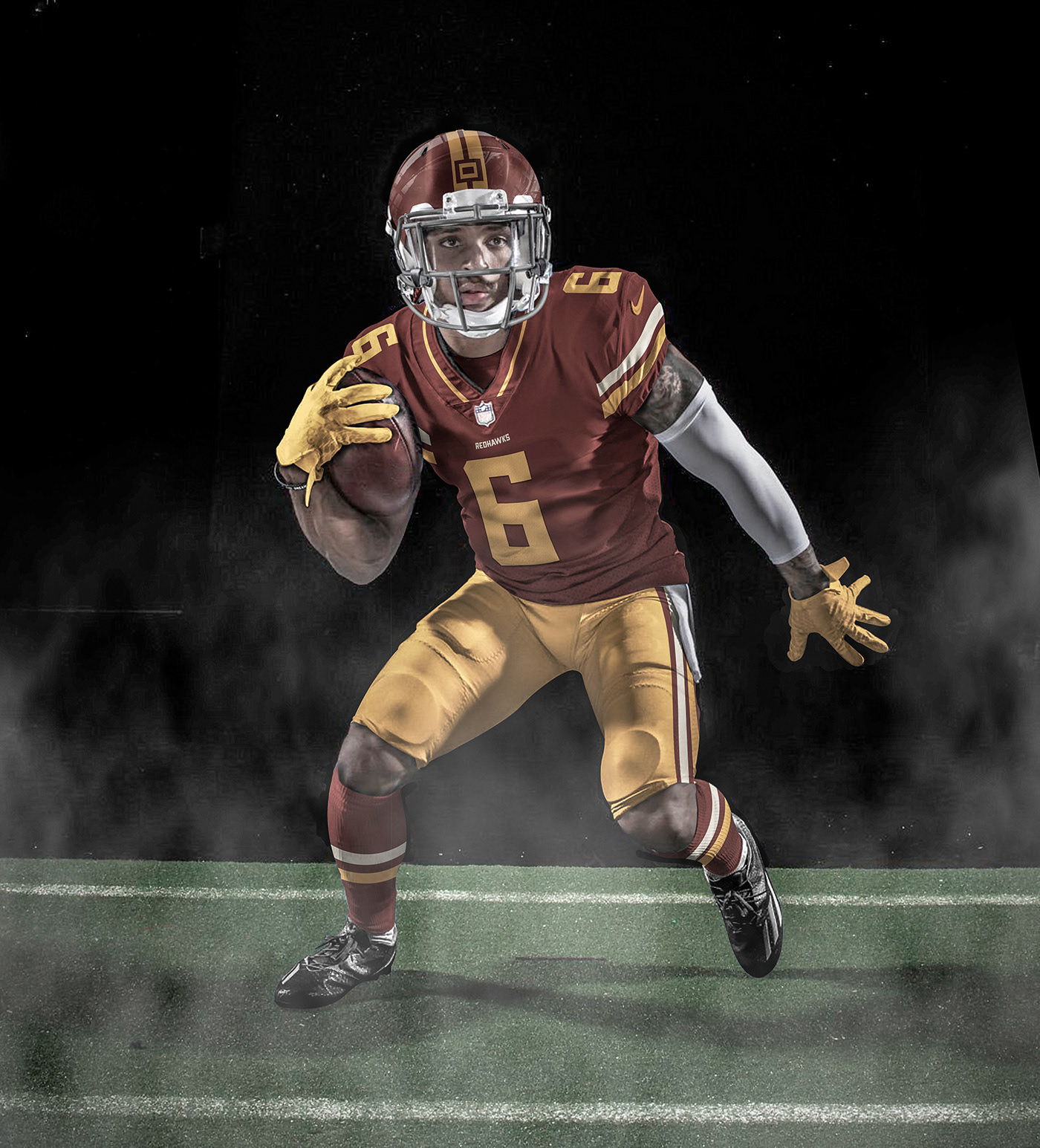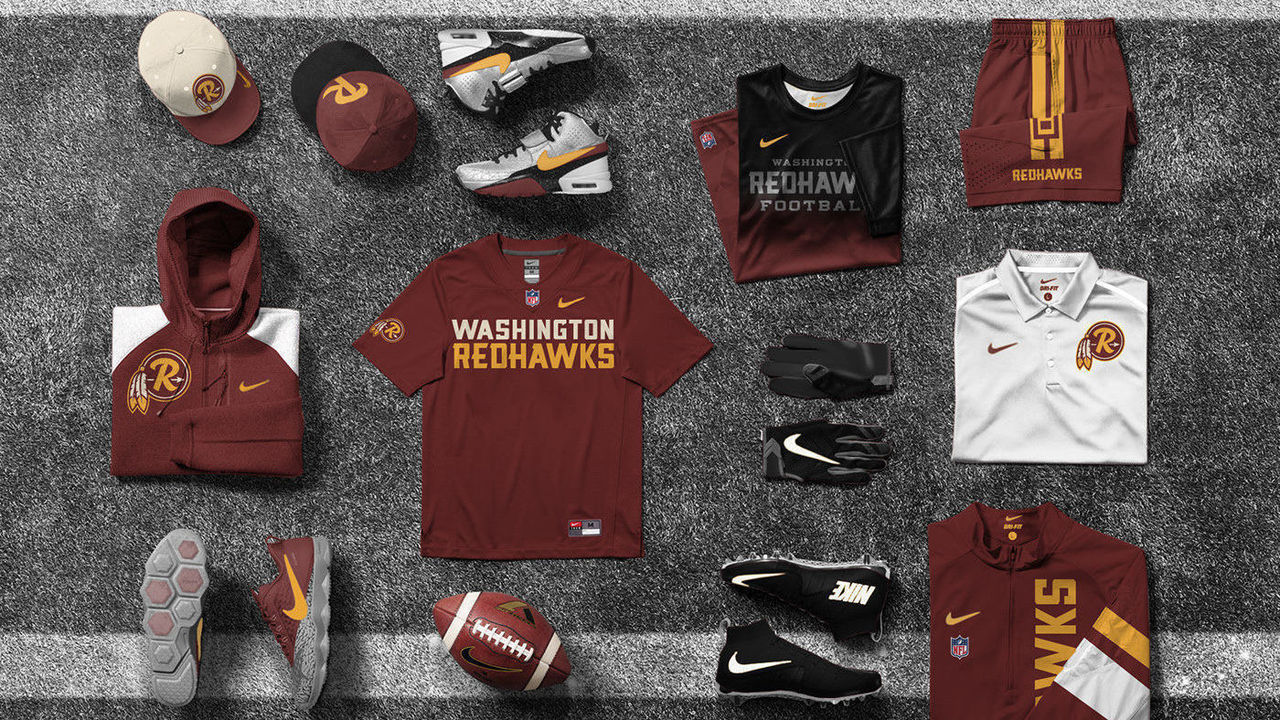 Washington Pigskins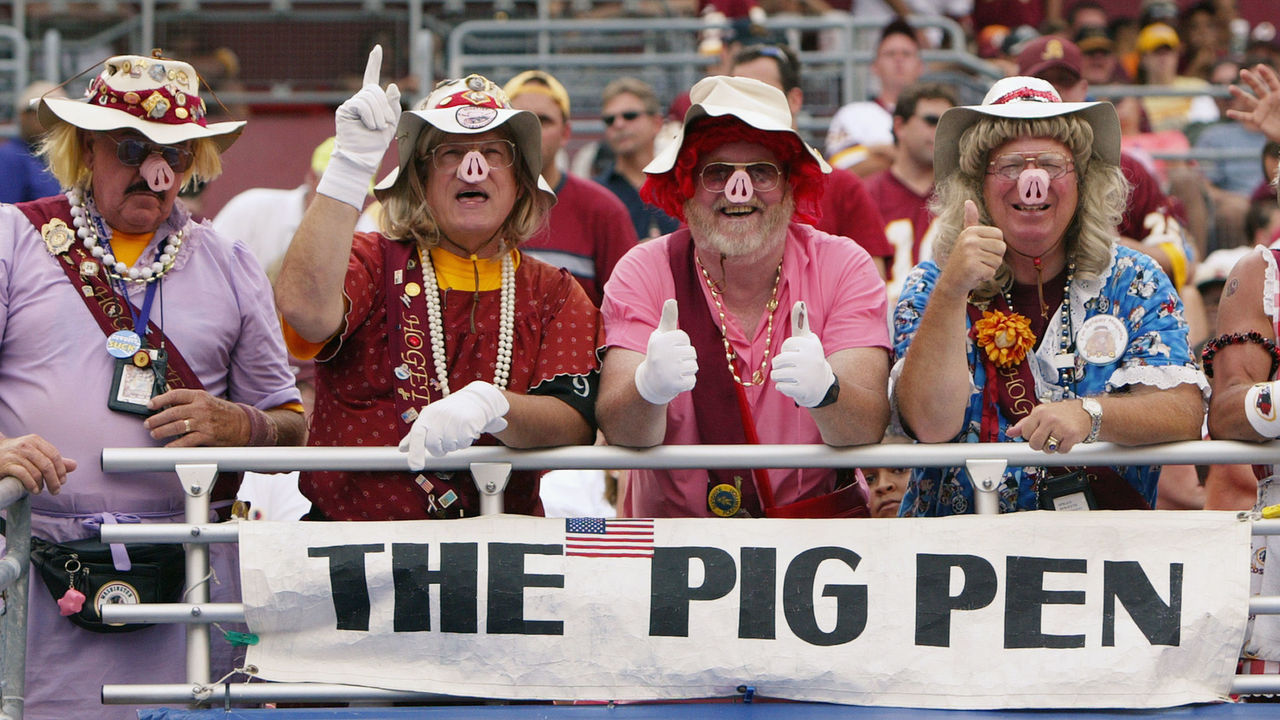 Pigskin is, of course, a common term for a football (though balls have typically been made from cowhide or vulcanized rubber for more than a century). The word also pays homage to Washington's famously dominant "Hogs" offensive line of the Joe Gibbs era and the costumes worn by the group of fans known as the Hogettes.
Though a clean break from anything including the word "skin" is probably advisable, Snyder might prioritize retaining the use of his club's most frequently used short-form nickname when deciding on a new team identity.
Washington Warriors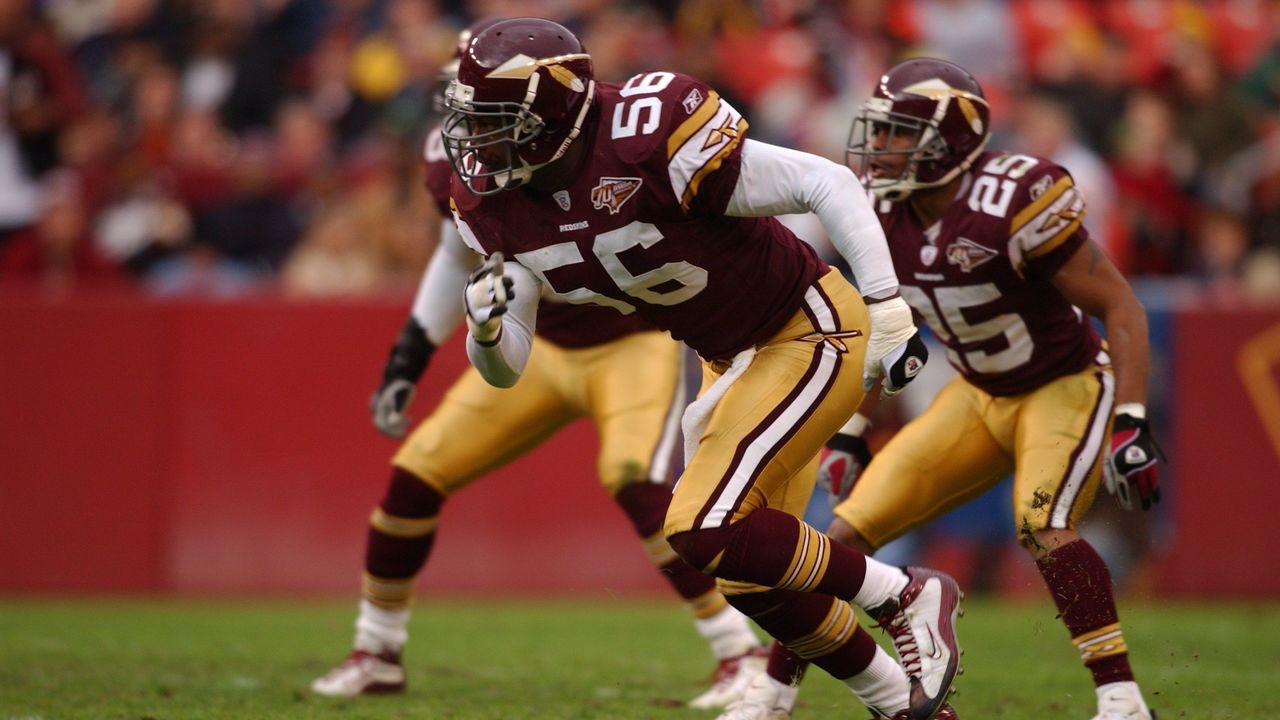 Is it possible for Washington to respectfully honor the Native American community with an altered name? The club's statement about considering a change strongly suggests that doing so will be a priority.
The alliterative Warriors would evoke the same ideas as the Kansas City Chiefs' or Atlanta Braves' names do. While those two clubs have also come under some scrutiny - primarily centered on the tomahawk chop chant their nicknames inspired - the prevailing sentiment is that the words "Chiefs" and "Braves" are not themselves problematic.
As the Warriors, Washington could return to its beloved 1960s throwback uniforms, which featured arrows on the helmets and sleeves.
Washington Football Club
Does a team even need a nickname?
Throughout most of the sporting world, including Europe's major soccer leagues, teams are primarily known by where they play.
Washington could forge ahead by dispensing with a nickname entirely. It's a move that might even appease both sides of the argument by simultaneously serving as a reminder of why the name had to change and an acknowledgement that nothing would suffice as a replacement.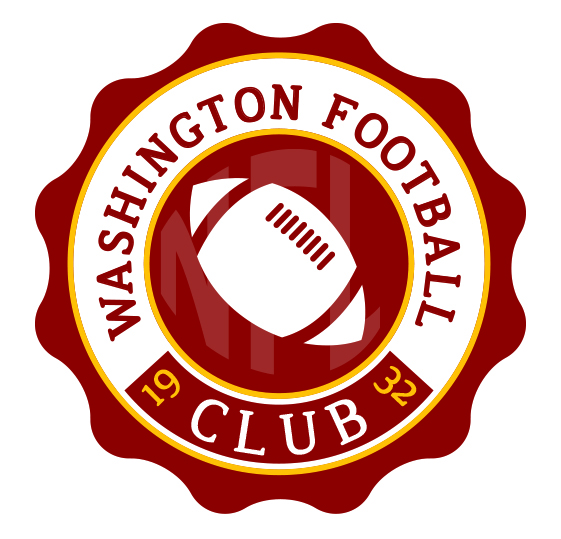 Comments
✕
5 potential options to replace Washington's team name
  Got something to say? Leave a comment below!