New England Patriots head coach Bill Belichick made one of the biggest free-agent swings of his legendary career Sunday, signing former Carolina Panthers star quarterback Cam Newton to a reported one-year, incentive-laden deal.
While Belichick hasn't been forced to venture into the quarterback market for a starter during his tenure with the Patriots thanks to the presence of Tom Brady, New England's de facto general manager hasn't shied away from making flashy acquisitions at other positions.
Though many of the Patriots' big-name additions have come via trade - like Randy Moss, Chad Ochocinco, and Albert Haynesworth - Belichick has also been active on the open market. Here are the five best and five worst free-agent signings of the Belichick era in New England.
Best
5. Darrelle Revis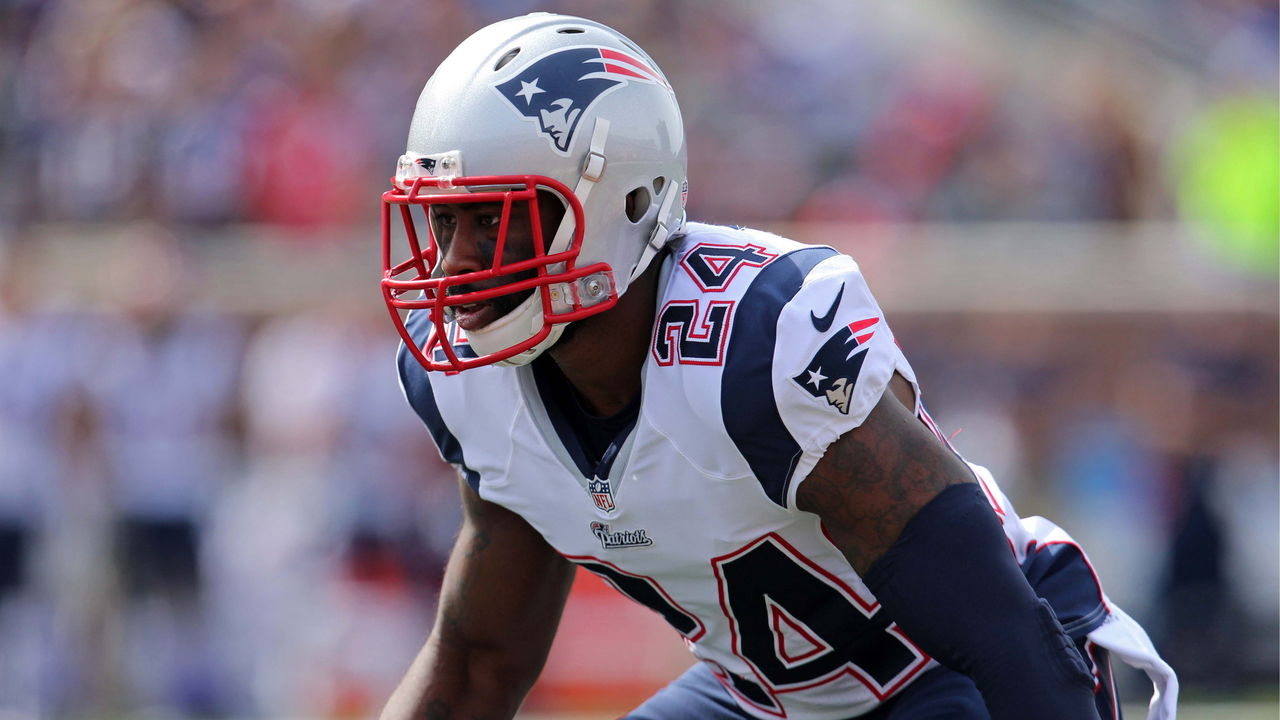 Revis only spent one season in New England, but what a season it was. After failing to play up to his elite standards with the Tampa Bay Buccaneers, a redemption-seeking Revis joined the Patriots on what was effectively a one-year, $12-million contract in 2014. Both parties got exactly what they wanted out of the deal. New England used Revis' unrivalled man coverage skills to propel the club to a Super Bowl win, while the cornerback revitalized his reputation with a first-team All-Pro nod and earned another enormous long-term deal from the Jets the following offseason.
4. Rob Ninkovich
Belichick loves versatile defensive players. While some only see the limitations of "jack-of-all-trades-master-of-none" types, the Patriots head coach sees a puzzle piece that can fit into many different holes to keep his machine running. Few players fit this mold better than Ninkovich, a member of the Patriots' 2010s All-Decade team. The defensive end/linebacker helped New England win two Super Bowls and appeared in all 16 games every season from 2010 to 2015 before retiring following an injury-shortened 2016 campaign.
3. Stephon Gilmore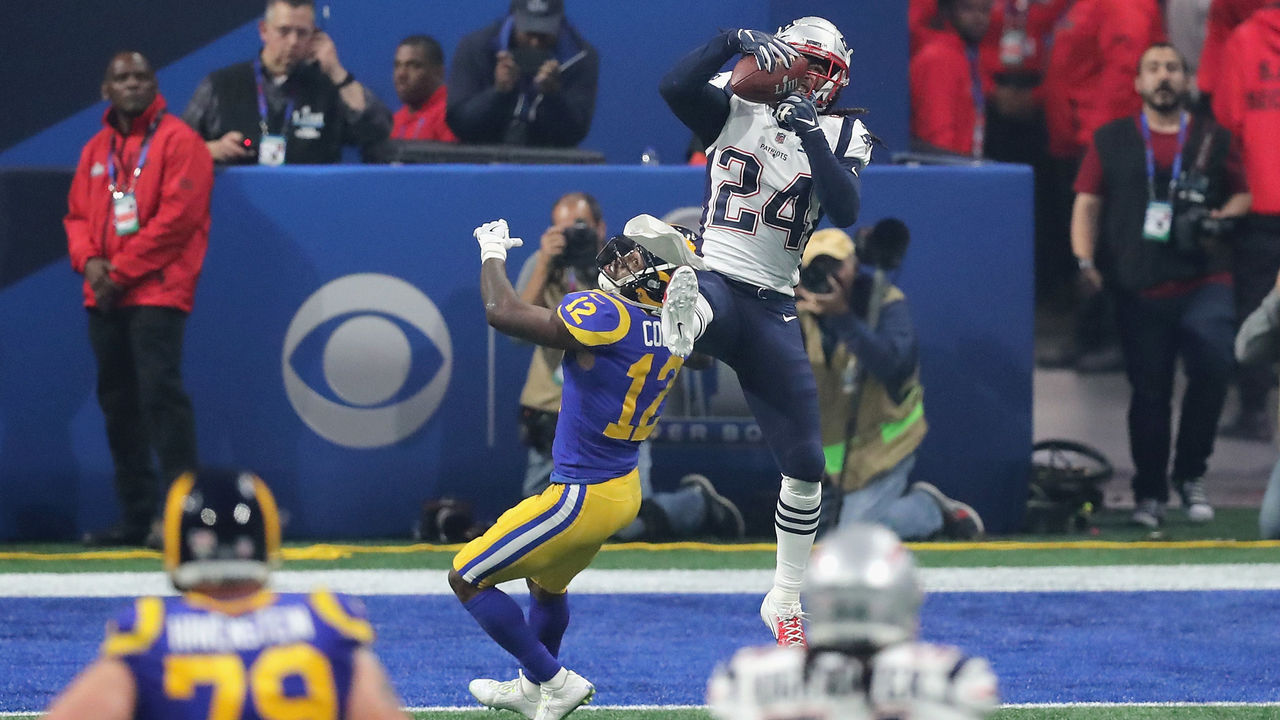 When Belichick made a five-year, $65-million offer to Gilmore, the Buffalo Bills should've known that allowing the cornerback to walk would come back to haunt them. But, as usual, Belichick got his man and was quickly proven right for handing out a rare top-money free-agent deal. After an inconsistent first season with the Patriots in 2017, Gilmore established himself as one of the game's premier cornerbacks with back-to-back first-team All-Pro nods. He was also a key part of the Super Bowl win in 2018 and was named Defensive Player of the Year last season after being the most vital component to the team's historically dominant defense.
2. Mike Vrabel
Vrabel was one of the cornerstones of the Patriots' first decade under Belichick. While the linebacker didn't receive as much individual acclaim as he deserved - his only Pro Bowl and first-team All-Pro appearances came after the undefeated 2007 regular season - he became a household name in New England following a mostly anonymous start to his career with the Pittsburgh Steelers. And, like Ninkovich, it was Vrabel's toughness, leadership, and versatility that the Patriots most valued. In eight seasons (2001-08), Vrabel was part of three Super Bowl-winning teams and racked up 48 sacks.
1. Rodney Harrison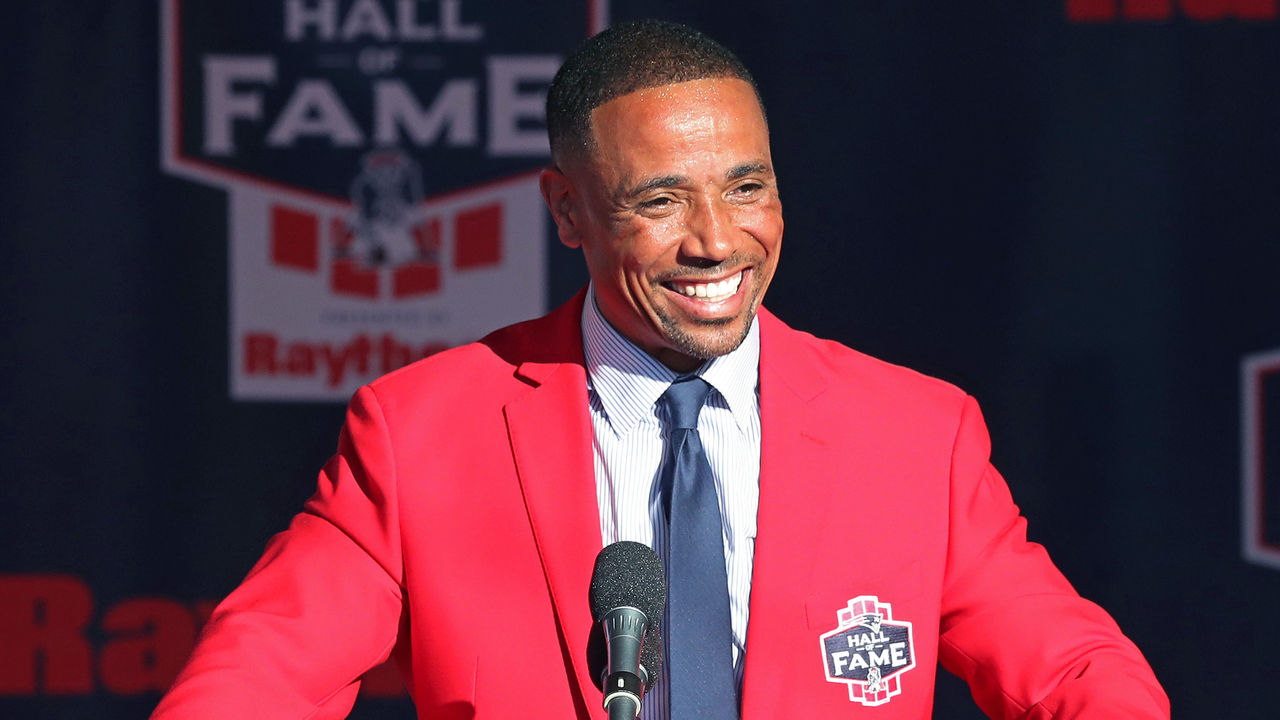 Harrison lasted two weeks in free agency after being released from the then-San Diego Chargers before the Patriots finally scooped him up. Age and injury concerns depressed his market, but his stock quickly shot back up in New England, where he helped cultivate the Patriot Way. Before his first season, Harrison was named a team captain; afterward, he was named an All-Pro for the third time. The hard-hitting safety helped the Patriots win back-to-back Super Bowls, and had six interceptions over those pair of playoff runs. He played six seasons in New England before retiring and was later inducted into the Patriots Hall of Fame.
Worst
5. Leigh Bodden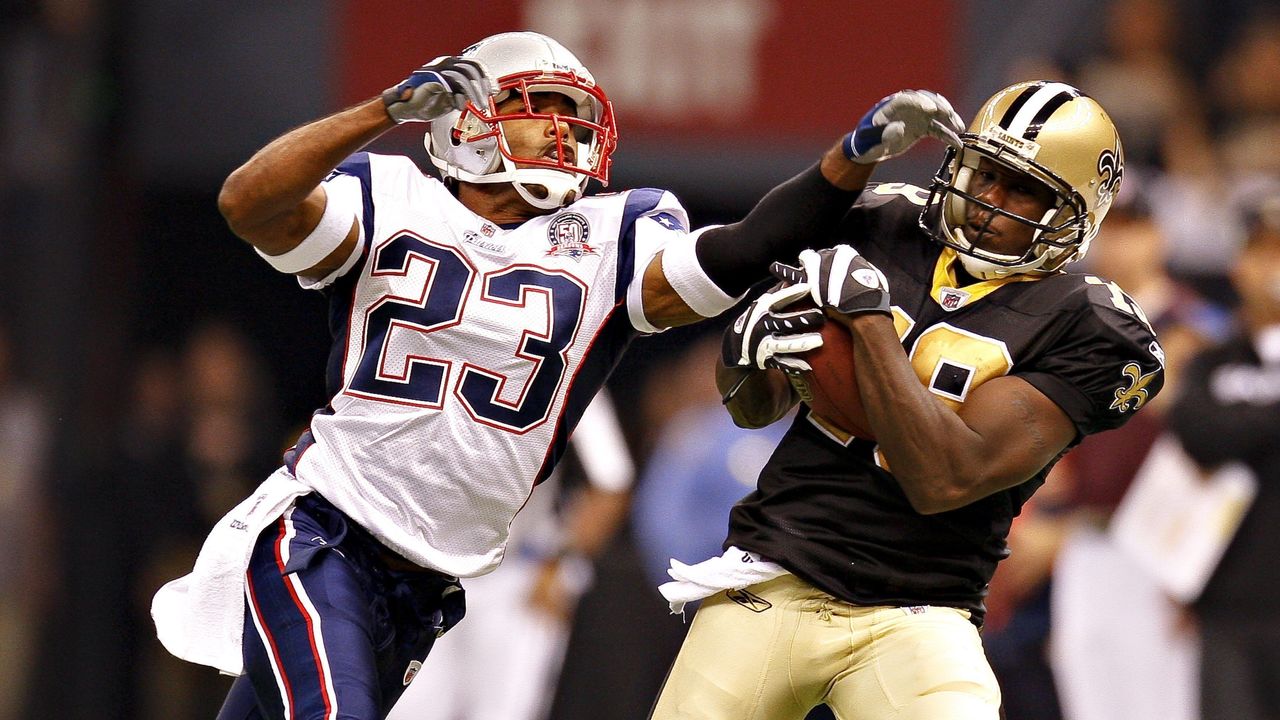 Bodden was initially a big success with the Patriots. After signing a one-year deal in 2009, the former Cleveland Browns and Detroit Lions standout racked up a team-high five interceptions. But the wheels quickly came off for Bodden after he was rewarded with a four-year, $22-million extension. The cornerback missed the entire 2010 campaign after suffering a shoulder injury during training camp. Bodden was then was released midway through the following season and retired from the NFL.
4. Joey Galloway
While Belichick has made some solid receiver signings in free agency, such as Danny Amendola and David Patten, the bigger-name wideouts brought to New England have more often than not spectacularly failed to meet expectations. In fairness to Galloway, though, he was 38 and coming off a poor season when he joined the Patriots in 2009. The former Seattle Seahawks and Tampa Bay Buccaneers speedster struggled to come to grips with the team's notoriously complex playbook and was released in October after appearing in just three games.
3. Shawn Springs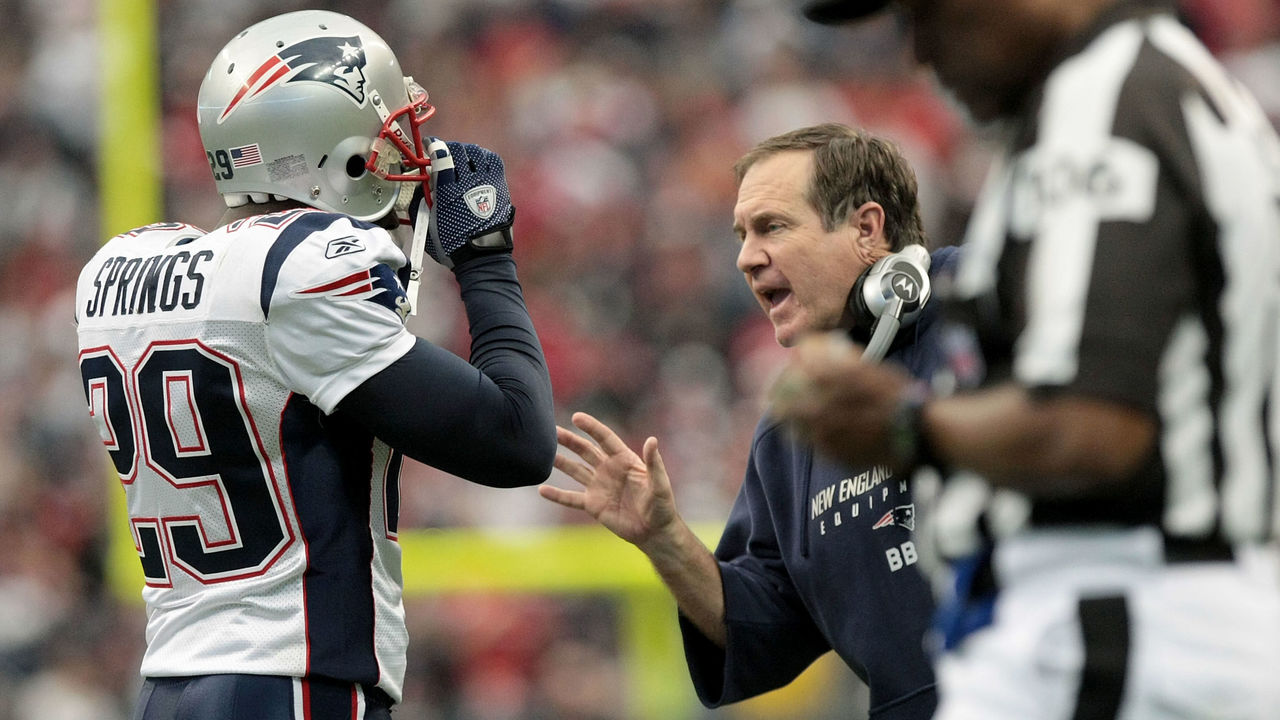 Revis and Gilmore were slam-dunk signings, but before them Belichick whiffed on other attempts to land a top cornerback. Springs is arguably the head coach's biggest free-agent miss at the position. In 2009, Springs was given a three-year, $10-million deal by New England after a solid career with the Seattle Seahawks and Washington Redskins. But the 34-year-old missed four games due to injury and was ineffective when on the field. Springs was released after just one season under Belichick and never suited up in the NFL again.
2. Antonio Brown
Those who believe Newton isn't a natural personality fit in New England only need to look back to last year to see that Belichick isn't averse to making risky, outside-the-box signings. After burning every bridge with the Steelers and then-Oakland Raiders, Brown lasted just one game in New England. It was apparently owner Robert Kraft, not Belichick, who made the call to release the wide receiver upon learning that Brown allegedly sent threatening text messages to a woman who had previously accused Brown of making an unwanted sexual advance. While it's impossible to say what would have happened had Brown remained on the roster, his short and disruptive stay on a team desperate for weapons was perhaps the final nail for the Brady-Belichick pairing.
1. Adalius Thomas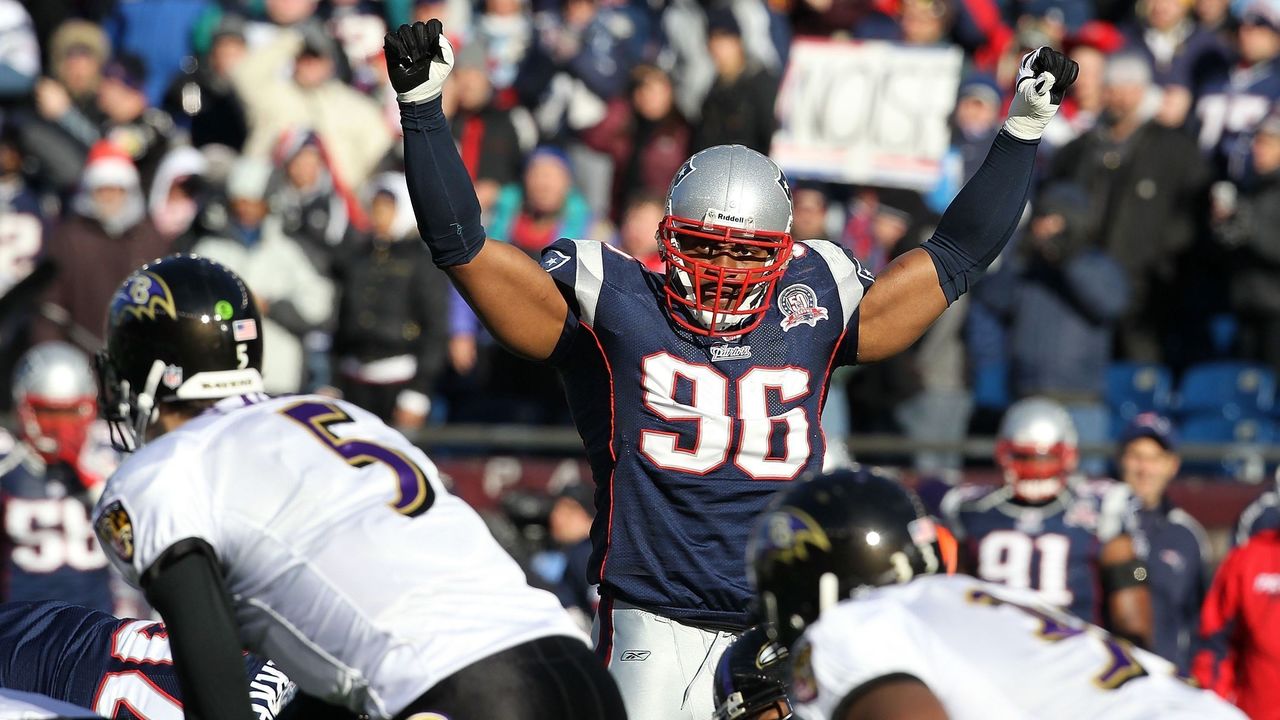 Usually conservative in free agency, Belichick turned heads in 2007 by signing Thomas, who was coming off an All-Pro season with the Baltimore Ravens, to a five-year deal worth $35 million. Initially, the returns were positive: The versatile linebacker helped the Patriots go 16-0, handing out "Humble Pie" shirts to teammates along the way. He led the team in sacks the next year until a broken arm in Week 10 ended his campaign. But after an unproductive start to 2009, Thomas was benched for a game. Asked if the deactivation would motivate him, Thomas said he wasn't one for "kindergarten" tactics. Weeks later, he was sent home from practice after a tardy arrival and was then scratched from the lineup once again. He was released at the end of the season with two years left on his contract after proving to be more of a headache than anything else, and he never resurfaced with another club.