These articles aren't intended to be rankings or tiers for drafting. The goal is to review what we learned during the 2019 fantasy campaign and offer a glimpse of what's to come next season.
You can view our complete running back rankings here.
2019 Fantasy reviews
A cut above
Christian McCaffrey, Panthers - McCaffrey outscored the second-best fantasy running back by over 120 fantasy points in half-PPR leagues and 150 in full PPR. In NFL history, he's only the third player to eclipse 1,000 yards as a runner and a receiver in the same season. With age (23) and a new offensive-minded coaching staff working in his favor, McCaffrey will be the unquestioned No. 1 overall selection in next year's fantasy drafts.
In the running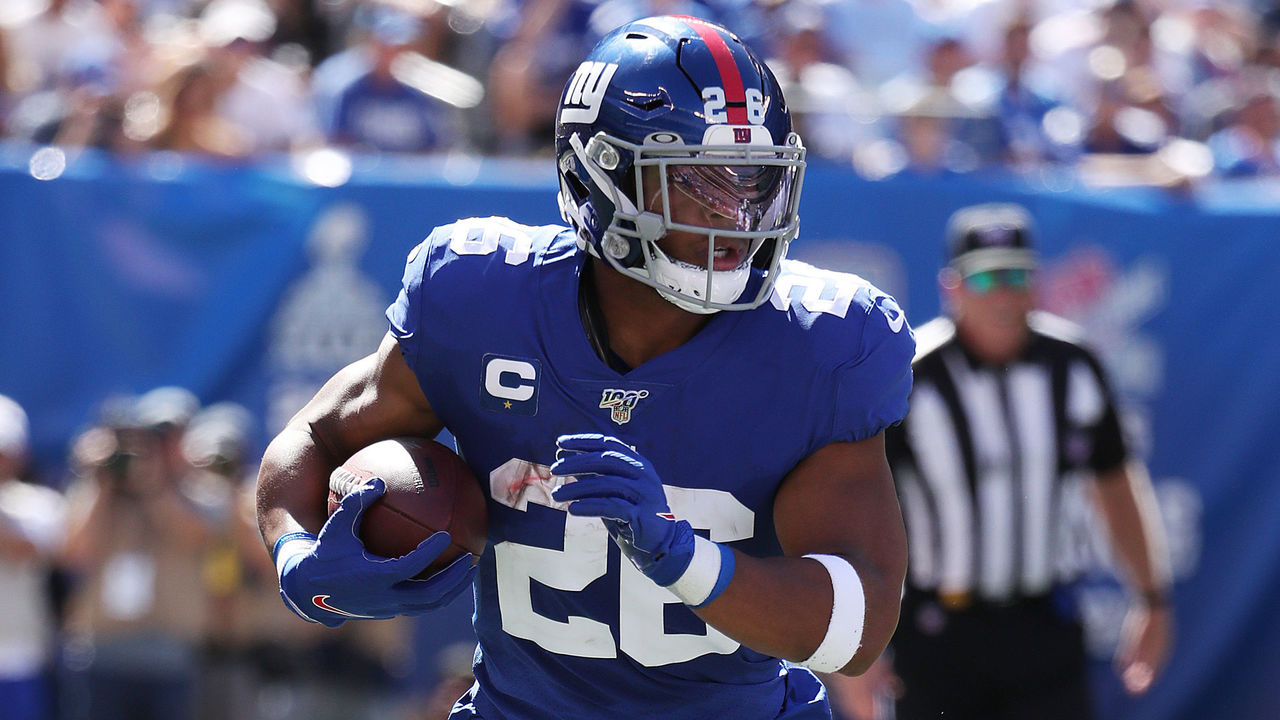 Saquon Barkley, Giants - Injuries cost Barkley three full contests while also hampering his effectiveness in others, leading to a dip in production during the middle of the season. Fortunately, Barkley reminded everyone what he's capable of with 539 yards from scrimmage and five touchdowns over his final three outings. When healthy, Barkley has a Barry Sanders-esque ability to create something out of nothing that few backs possess. He's comfortably occupying the second spot in my 2020 rankings.
Dalvin Cook, Vikings - In his first campaign with 200-plus touches, Cook seemed to slow down a bit late in the season. Fantasy owners who focus on his poor performance in the Vikings' playoff loss to the 49ers are forgetting what an absolute beast Cook was during the first 10 weeks while recording 115-plus yards from scrimmage in eight of those appearances. Only injuries are keeping him from repeating as a top-five fantasy back.
Ezekiel Elliott, Cowboys - A year that began with a training-camp holdout ended with Elliott assuming his usual spot as one of the most productive fantasy running backs. Cowboys rookie Tony Pollard flashed multiple times, primarily in lopsided contests when Dallas was able to take some of the load off its high-priced star. Though his off-field antics can sometimes put him under the league's microscope, Elliott remains locked-in as an early first-round selection.
Undeniable talents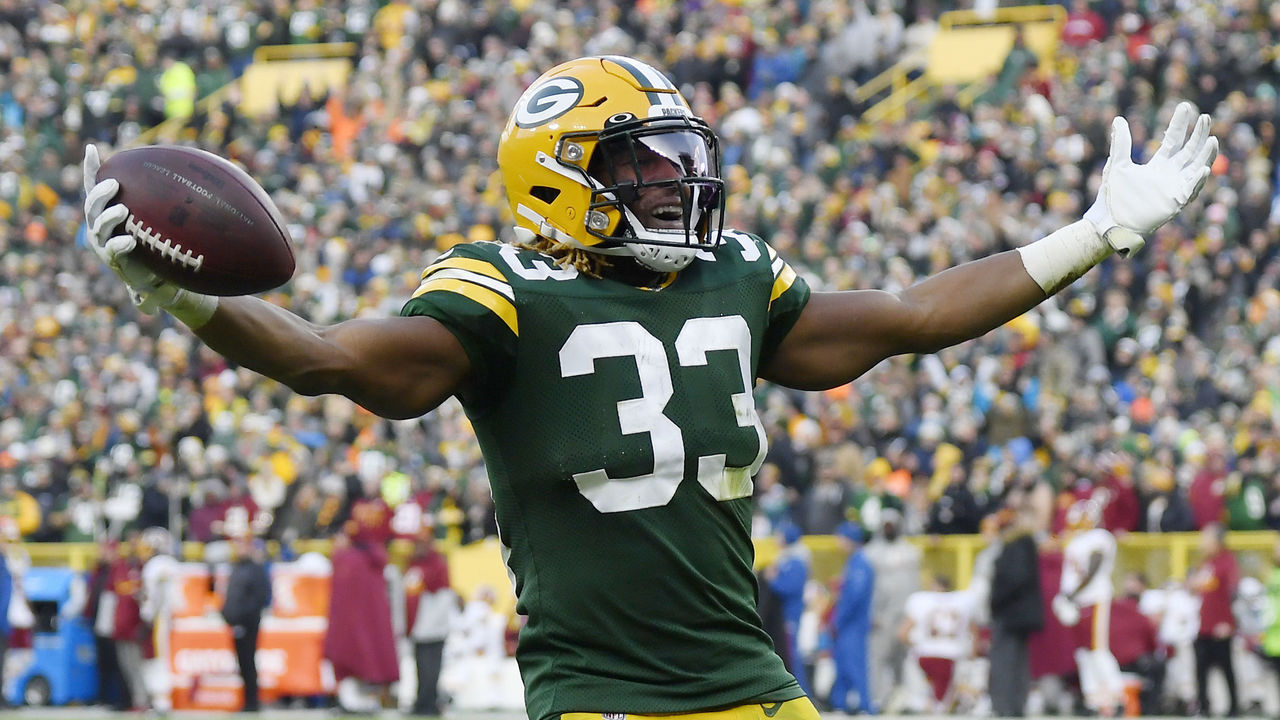 Aaron Jones, Packers - Not only did Jones score 19 times in 2019, he managed to tally touchdowns in bunches, helping his fantasy owners cruise to victory many weeks. Touchdown regression is coming, but Jones can overcome that with his talent, as evidenced by a late-season surge that saw him crack the 100-yard mark three times over the final month. The key will be his involvement as a receiver out of the backfield, an area where Jones excelled this year while hauling in 49 balls for 474 yards and three scores. If the Packers continue to deploy him in the passing game, Jones won't struggle to put up RB1 numbers once again.
Alvin Kamara, Saints - Kamara was on the opposite end of the touchdown spectrum, and his bad luck in that department included a nine-game stretch without a score. He did make a push in the right direction with four trips to the end zone in the final two weeks of the regular season and another in the Saints' playoff loss, but Kamara's season-long fantasy value was already crushed. It's unclear how healthy he was in the second half of the year after suffering a high ankle sprain, so while a disappointing campaign might make others feel burned, there's no reason to doubt Kamara's talent. Just keep an eye on the quarterback situation in New Orleans as Drew Brees flirts with retirement.
Nick Chubb, Browns - We'll get to Kareem Hunt and his restricted free-agent status a little later, but he warrants mention here as a major variable in Chubb's upside. Chubb's playing time declined following Hunt's reinstatement in Week 10, and his touches were reduced by an average of three per game, with the most notable hit coming in the passing attack. It's difficult to know how much of the blame for that falls on the wheels coming off for the Browns late in the year. Despite the chaos around him, Chubb was still able to deliver solid stats more often than not in 2019, and a new coaching staff brings hope for Cleveland's dysfunctional offense. If Hunt were out of the picture, Chubb would be in the running for the No. 2 spot in my rankings. Otherwise, he'll be in the low-end RB1 range.
Joe Mixon, Bengals - The Bengals are on the clock with the first overall pick in April's draft, all but guaranteeing an upgrade at quarterback. Perhaps Cincy can follow that up with an offensive lineman or two to help improve the weakest unit on the Bengals' roster. Combine those seemingly obvious moves with the version of Mixon we witnessed in the second half of 2019, and he becomes a potential top-five fantasy weapon. Mixon averaged 24 touches per game over the final eight contests, up from just 15 touches per outing through the first eight weeks. Even on a subpar Bengals offense, that volume propelled him to the fifth-most fantasy points during that span.
Volume monsters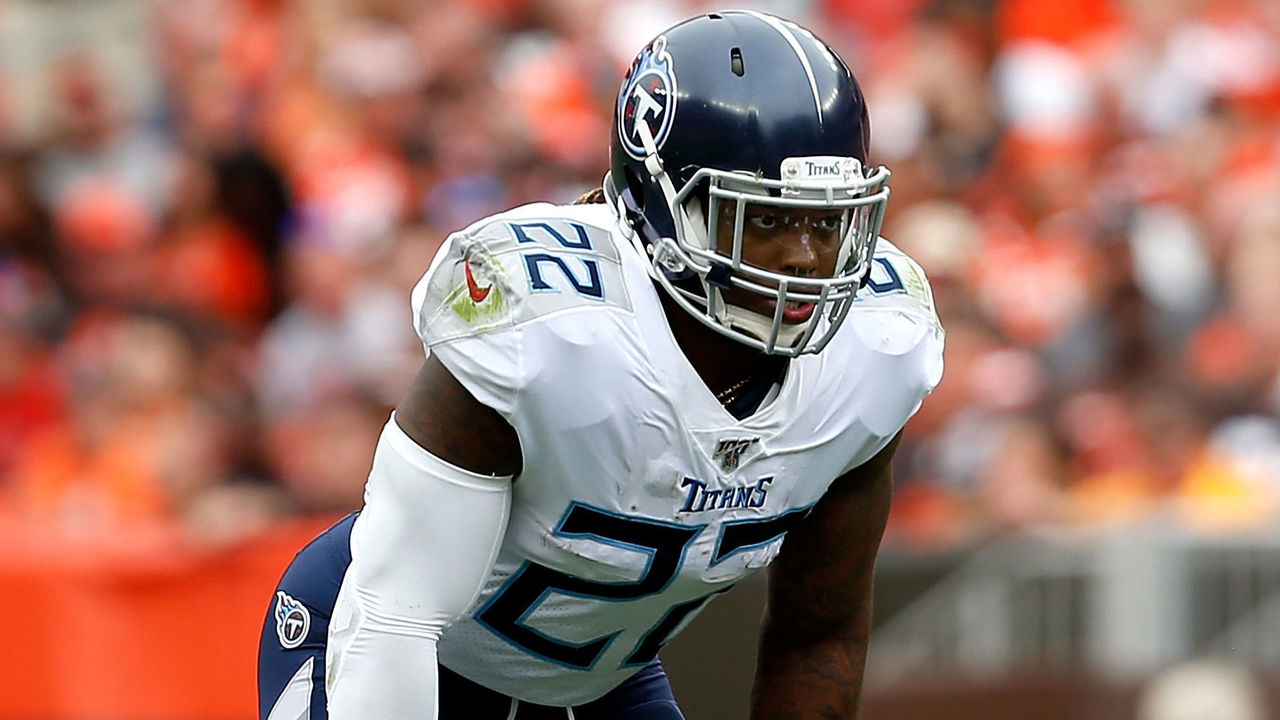 Derrick Henry, Titans -This is the second straight year we've watched Henry start slow and then annihilate everything in his path down the stretch. The Titans' hammer only topped 90 rushing yards once in his first nine games this season before flipping the switch and rushing for 149-plus yards in six of his next nine contests, playoffs included. His lack of usage as a pass-catcher is still concerning enough that he falls to the second round in my initial rankings, though I suspect his ADP will reflect a first-round pick. The smartest approach might be to wait and trade for him after a quiet couple weeks early next year, then profit if his past trend continues.
Leonard Fournette, Jaguars - My worries about Fournette's injury history dating back to his college days turned out to be in vain, as the former LSU product set career single-season highs in games played (15), rushing yards (1,152), targets (100), receptions (76), and receiving yards (522). Fournette held up under 341 touches while discovering a new way to let fantasy owners down: minimal TD production. The Jags failed to generate much around the goal line, and Fournette was held to three touchdowns all year. That stat will correct itself in 2020 if the 24-year-old maintains the more serious approach he took to fitness last offseason.
Rising stars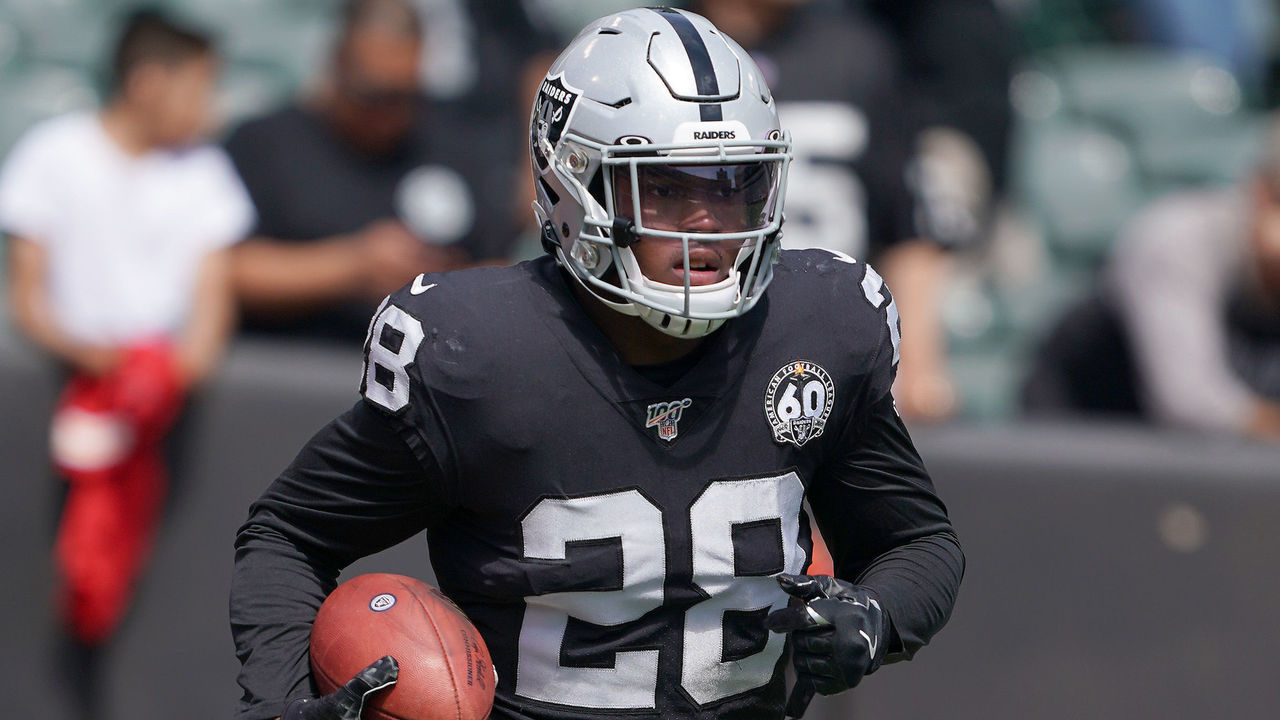 Josh Jacobs, Raiders - It's difficult for a running back taken in the first round of the NFL draft to exceed expectations, but that's exactly what Jacobs accomplished in 2019. During his 13 appearances, Jacobs displayed power and explosiveness, allowing him to break free for big runs on numerous occasions. As the focal point of the Raiders' attack, he racked up 1,300-plus yards from scrimmage, putting him on pace for over 1,600 if he suited up for the entire season. There's room for growth due to his limited use as a receiving threat, putting him in position to break into the top 12 next year.
Miles Sanders, Eagles - After concerns about his ball-security issues in college, Sanders only fumbled twice as a rookie. When injuries opened the door for the second-rounder to take on a bigger workload, he delivered top-10 fantasy numbers over his final nine games. Now Sanders is set up for a breakout season in 2020. With a healthier receiving corps, Philly will be far more dangerous offensively, creating more scoring opportunities for the Eagles' young runner. That's why I've ranked him just outside my top-12 running backs.
Devin Singletary, Bills - Singletary's stock took a hit after a subpar performance at the scouting combine. But the Bills weren't scared away, selecting him in the third round. He rewarded their faith with nearly 1,000 yards from scrimmage over just 12 contests. Fantasy managers will need to accept a limited touchdown ceiling due to Josh Allen's involvement around the goal line, restricting the young back to a low-end RB2 rank.
Not quite the same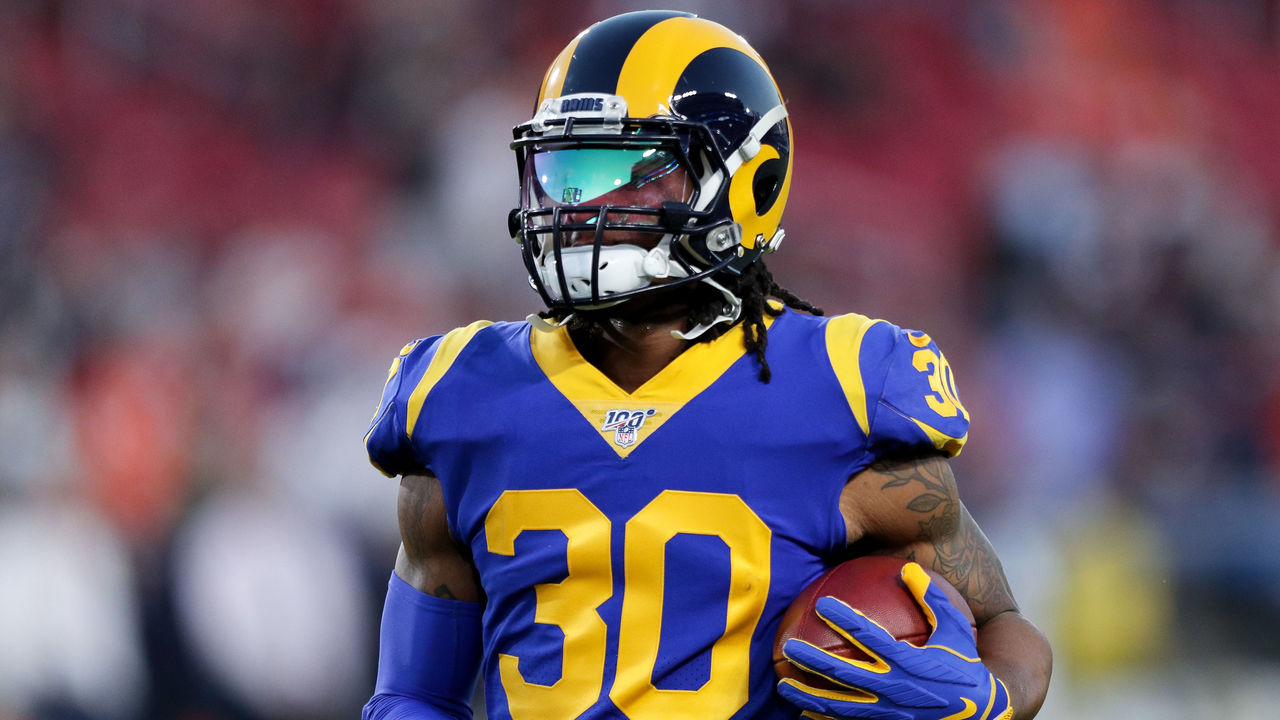 Todd Gurley, Rams - The Rams' attempts to conserve Gurley early in the season may have derailed their offense and playoff aspirations. His touches increased as the year went along, stabilizing their attack. But we didn't see him return to the elite level of production Gurley maintained in previous campaigns. His 14 touchdowns helped mask the overall declining fantasy numbers, preventing him from falling into true bust status in 2019. Expectations are everything with Gurley, so as long as you're not still chasing his top-five results from years past, he can be a solid RB2 in 2020.
Devonta Freeman, Falcons - An unchallenged workload also propped up Freeman's numbers. If you're concerned about Gurley's 25-year-old knees wearing down, then hit the panic button over Freeman, who's lost almost all his explosiveness and turns 28 in March. The Falcons would be wise to address their backfield this offseason.
Adrian Peterson, Redskins - Even at 34 years old, Peterson was an effective rusher in an offense that didn't do him many favors. Though he offers very little as a pass-catcher, Peterson could be a fringe fantasy starter while playing for a team willing to give him significant volume. If he remains in Washington, his value will entirely depend on Derrius Guice's health.
Bad situations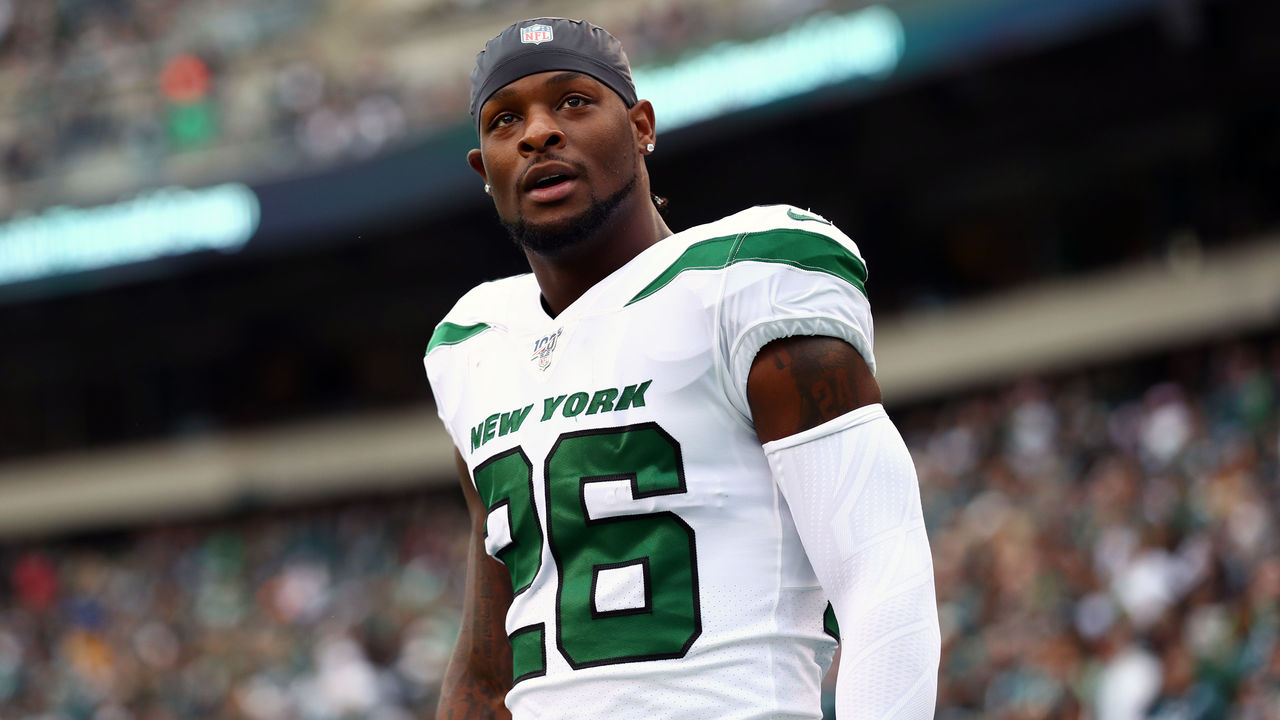 Le'Veon Bell, Jets - Adam Gase's distain for Bell has been evident from the moment the two came together in New York. Gase has made it seem like he doesn't want Bell on the roster, and fantasy owners surely feel the same because the veteran's value would likely rise on a new team. The Jets' offense struggled with consistency due to its makeshift offensive line, so until that unit changes, Bell's ceiling is capped as a volume-dependent RB2.
Kerryon Johnson, Lions - From a talent standpoint, Johnson is on par with some of the better backs in the league. However, his ability to serve as a three-down runner is in question after missing six games as a rookie and another eight as a sophomore. Regardless of how you feel about Matt Patricia and the Lions' direction, Johnson is a risky back to bet on due to workload and durability concerns.
Royce Freeman, Broncos - If you were holding out hope that Freeman would bounce back from a disappointing rookie campaign and secure a timeshare with Phillip Lindsay, your dreams were dashed midseason when the Broncos elevated Lindsay into a clear lead-back role. Starting in Week 9, Freeman was held to 31 or fewer rushing yards each game, and he should be viewed as a handcuff at best entering 2020.
Limited receiving roles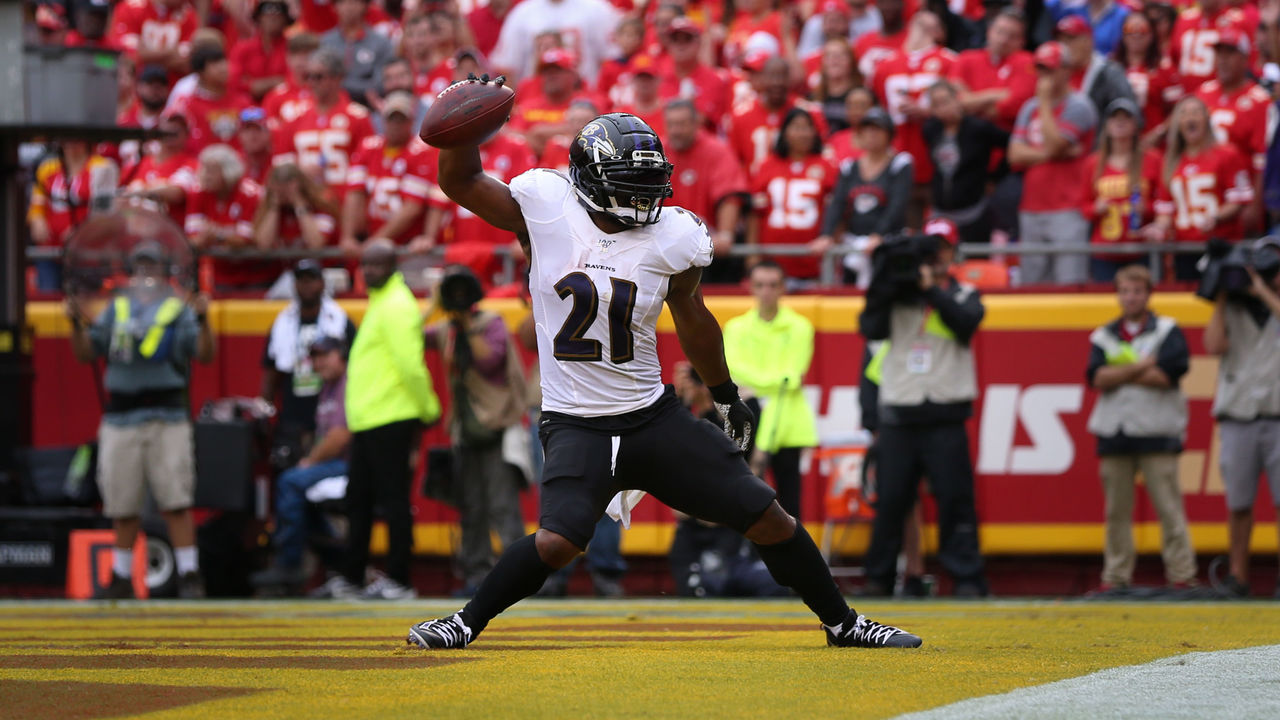 Mark Ingram, Ravens - Ingram capitalized on a perfect situation in an emerging Ravens' offense to post top-12 fantasy numbers across all formats while playing a major part in a historic rushing attack. After another offseason of development for quarterback Lamar Jackson and Baltimore's receiving corps, the 30-year-old should produce one more big season in 2020.
Marlon Mack, Colts - Andrew Luck's sudden retirement altered the projection for Indy's skill-position players, but Mack managed to crack 1,000 rushing yards for the first time in his career. However, it felt like he left something on the table, perhaps due to his infrequent usage as a pass-catcher. The Colts' offensive line is the real engine of their rushing success, and that group could make a star out of any ball carrier, which keeps Mack in the conversation as a quality RB2.
Sony Michel, Patriots - Michel posted nearly identical totals to his rookie season with 912 rushing yards and seven touchdowns, but only 95 receiving yards. He's hard to trust as anything more than a volatile RB3, regardless of whether Tom Brady is under center.
Injury issues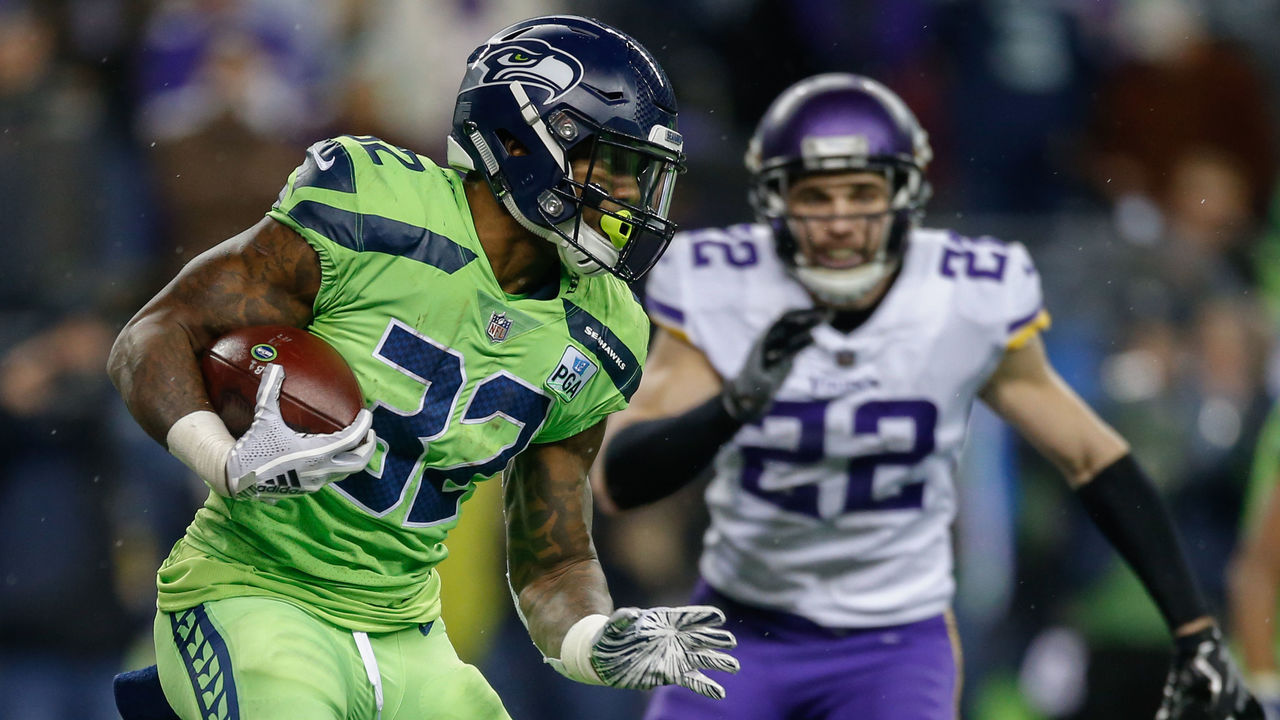 Chris Carson, Seahawks - Before going down with a hip injury prior to Week 17, Carson was a top-10 fantasy back. The Seahawks stuck with him through his continued fumbling issues, which should make fantasy owners confident about his status in Seattle's run-first attack. With Rashaad Penny recovering from a torn ACL, Carson will be a borderline RB1 in next year's fantasy drafts.
Rashaad Penny, Seahawks - The 23-year-old has flashed in limited duty, but now he faces a long road back from "more than just a normal ACL" tear, as Pete Carroll said. The Seahawks' overqualified backup might not be ready for Week 1.
James Conner, Steelers - Conner missed six games with a variety of injuries in 2019, and even when he returned late in the season, the Steelers didn't seem interested in giving him a full workload. This offense will look a lot different if Ben Roethlisberger is back, but we won't know his recovery timeline until February. We've seen Conner's RB1 upside when Pittsburgh's offense is firing on all cylinders, so this is a situation to monitor throughout the offseason.
Lamar Miller, Texans - It's unlikely a soon-to-be 29-year-old Miller will come back from a torn ACL and MCL to make a fantasy impact. He's an unrestricted free agent and probably won't sign until closer to full health later in the year.
Something to prove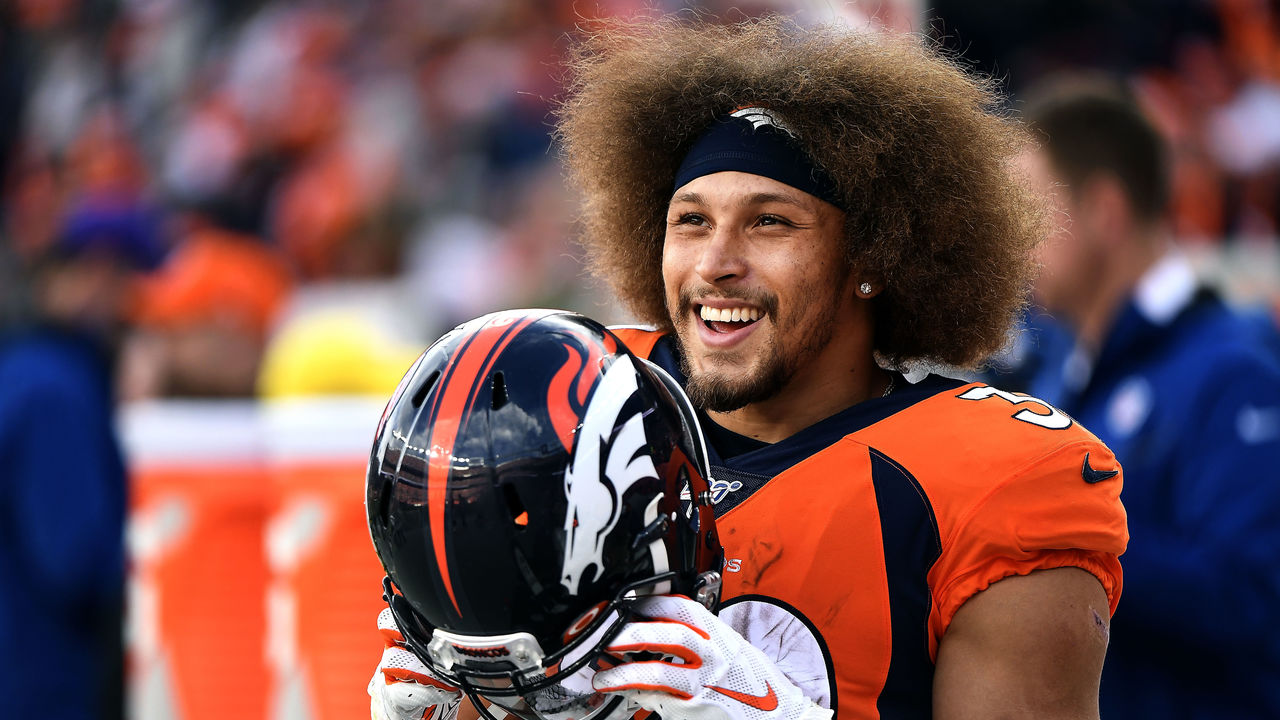 Phillip Lindsay, Broncos - Since going undrafted, Lindsay has proven he belongs with back-to-back 1,000-plus-yard seasons in his first two NFL campaigns. The situation in Denver isn't ideal, but the team committed to Lindsay by upping his touches in the second half of 2019. He's firmly entrenched as a low-end RB2.
David Johnson, Cardinals - Volume kept Johnson afloat early in the year before lower-body injuries sent him to the sideline. By the time he recovered, Kenyan Drake had established himself as the most effective Cardinals running back, and Johnson voiced his displeasure with the reduced role. Can a healthy version of the once-dominant back become a starter again? Is a trade coming for the 28-year-old rusher? Will the Cardinals be able to re-sign Drake? There are a lot of questions to answer before we can be confident in Johnson.
Derrius Guice, Redskins - Injuries have snakebitten Guice since Washington drafted him, making the LSU product an extremely risky player to roster until he stays on the field for an extended stretch.
David Montgomery, Bears - Chicago's third-round pick underachieved based on the volume the Bears handed him in his first season, turning 242 carries into 889 yards with 25 receptions for 185 yards. His college tackle-breaking skills aren't translating to the pros yet. Unless Mitchell Trubisky and the Bears' offense takes another step forward, Montgomery's fantasy outlook lacks excitement.
Competition coming?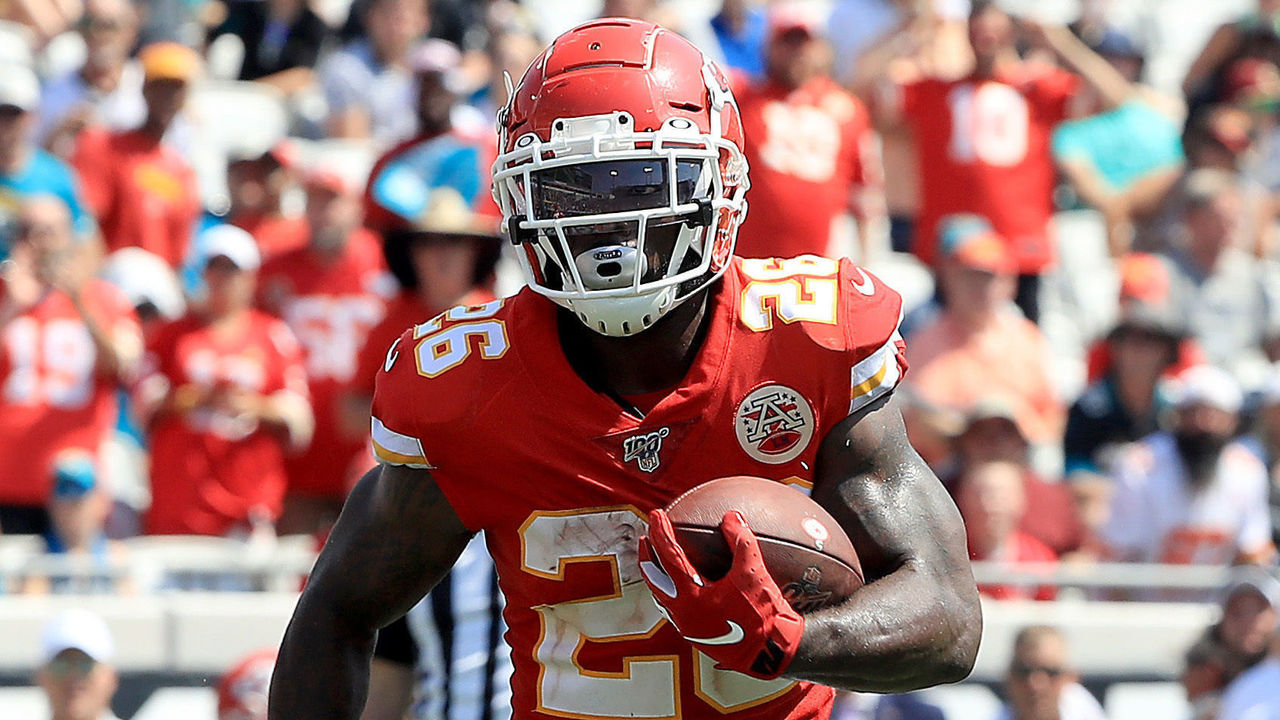 Damien Williams, Chiefs - When he's been healthy this season, Williams is the clear lead back in Kansas City's unstoppable offense. After returning in Week 16, Williams ended the regular season with touch counts of 19 and 16 before accumulating 29 carries and seven receptions during the Chiefs' two playoff victories. More importantly, he's found the end zone seven times over those four contests. No one on the Chiefs' roster can challenge Williams right now, but that doesn't mean Kansas City won't look to upgrade through free agency or the draft, leaving his fantasy owners to sweat their way through the offseason.
Ronald Jones, Buccaneers - Jones ended the season on a high note with his first 100-plus-yard rushing game, and he was by far the most effective runner in the Bucs' 2019 backfield. However, the second-year back was still a non-factor in far too many games. Tampa Bay's front office should be looking for other options.
Duke Johnson, Texans - Despite trading for him before the season, the Texans never seemed willing to use Johnson as a lead back. Instead, he played mostly a passing-down role behind thumper Carlos Hyde. Perhaps coaches see something we don't and recognize he can't handle an increased volume. With Hyde and Miller heading to free agency, you can expect a new starter to arrive in Houston before Week 1, locking Johnson into complementary duties.
Hitting the open market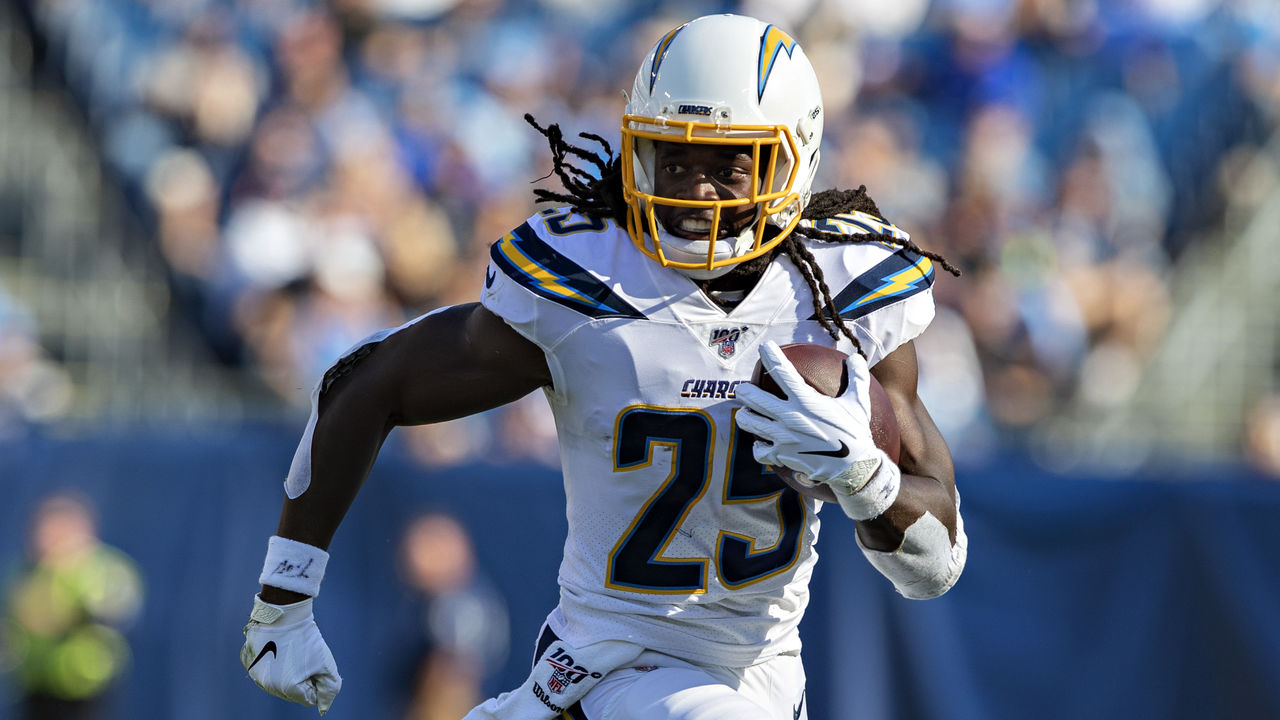 Melvin Gordon, Chargers - Unlike Elliott sitting out, Gordon's holdout became foolish. Even after he reported to the team, it took the 27-year-old several games to get his legs back. Once that happened, Gordon returned to form as one of the league's best backs. He'll likely leave Los Angeles due to his desire for a big-money deal, so Gordon's fantasy value for 2020 has yet to be determined.
Kenyan Drake, Cardinals - Drake's performance after arriving in Arizona at the trade deadline should make the Cardinals' front office desperate to keep him. His skill set makes Drake a perfect match for Kliff Kingsbury's wide-open offense. But there are a lot of variables at play, including how the organization handles Johnson's future.
Carlos Hyde, Texans - The veteran is interested in re-signing with the Texans, which isn't surprising after his career-salvaging first 1,000-plus-yard season playing next to Deshaun Watson. However, he's nearly a zero as a pass-catcher, making him an uninspiring option in anything other than standard leagues.
Jordan Howard, Eagles - Similar to Hyde, Howard will never make an impact with his hands, but he was experiencing success in the Eagles' system before suffering a season-ending injury. Prior to 2019, Howard had topped 1,000 yards from scrimmage while posting seven-plus touchdowns in each of his three NFL campaigns. Any shot at a fantasy resurgence is tied to his eventual landing spot, as he needs significant volume to produce.
Restricted area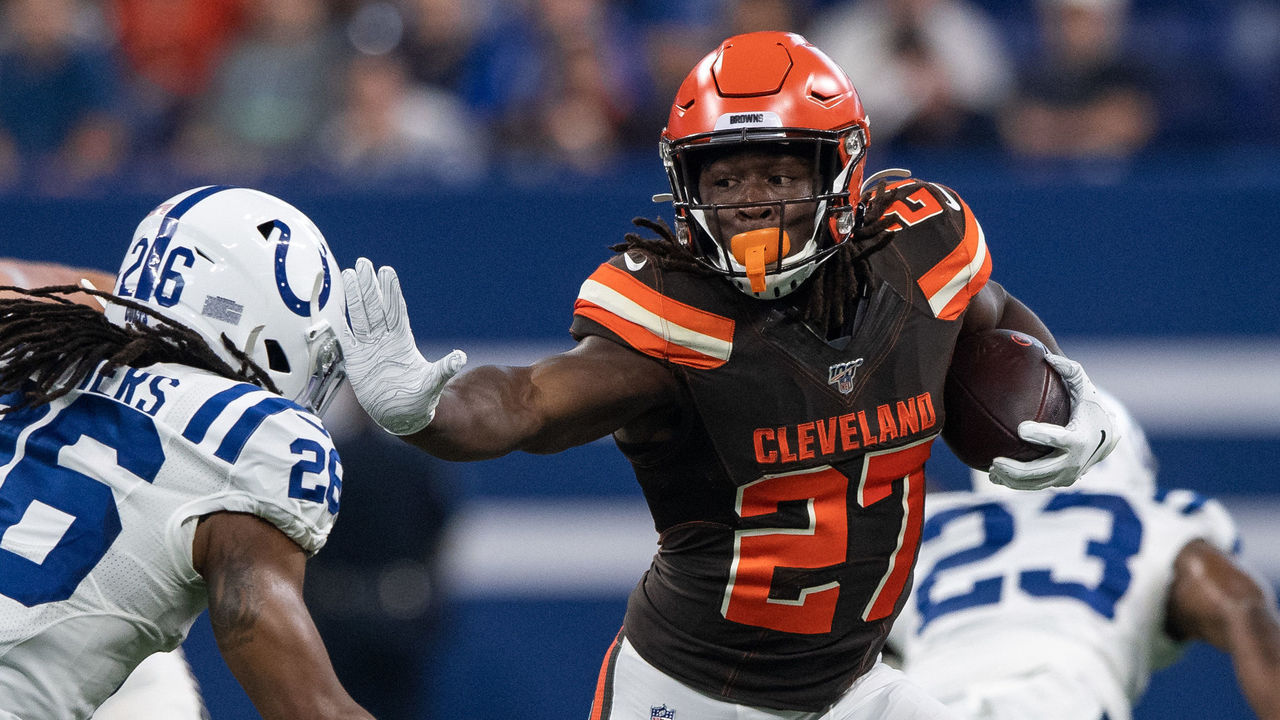 Kareem Hunt, Browns - Hunt looked fantastic after coming back from a suspension, proving he deserved a starter job on a team that doesn't already employ an elite option at the position. If the Fantasy Gods are real, the restricted free agent should find his way to a new club in the offseason. On the right team, Hunt could be a borderline fantasy RB1. But if he stays in Cleveland we'll have to treat him as a fringe RB2 who relies on a big pass-catching role.
Austin Ekeler, Chargers - Ekeler was a revelation during the first month of the season while Melvin Gordon held out, averaging 55 rushing yards, 68 receiving yards, and 1.5 touchdowns per game. Prior to his teammate's return, Ekeler had produced the second-most fantasy points among running backs, instilling confidence that he'll be able to carry the load if/when Gordon signs elsewhere in 2020. Even if the Chargers elect to pair him with another back, Ekeler was still the RB10 over the final eight contests of 2019 while splitting time. The arrow is pointing way up here.
Gold Rush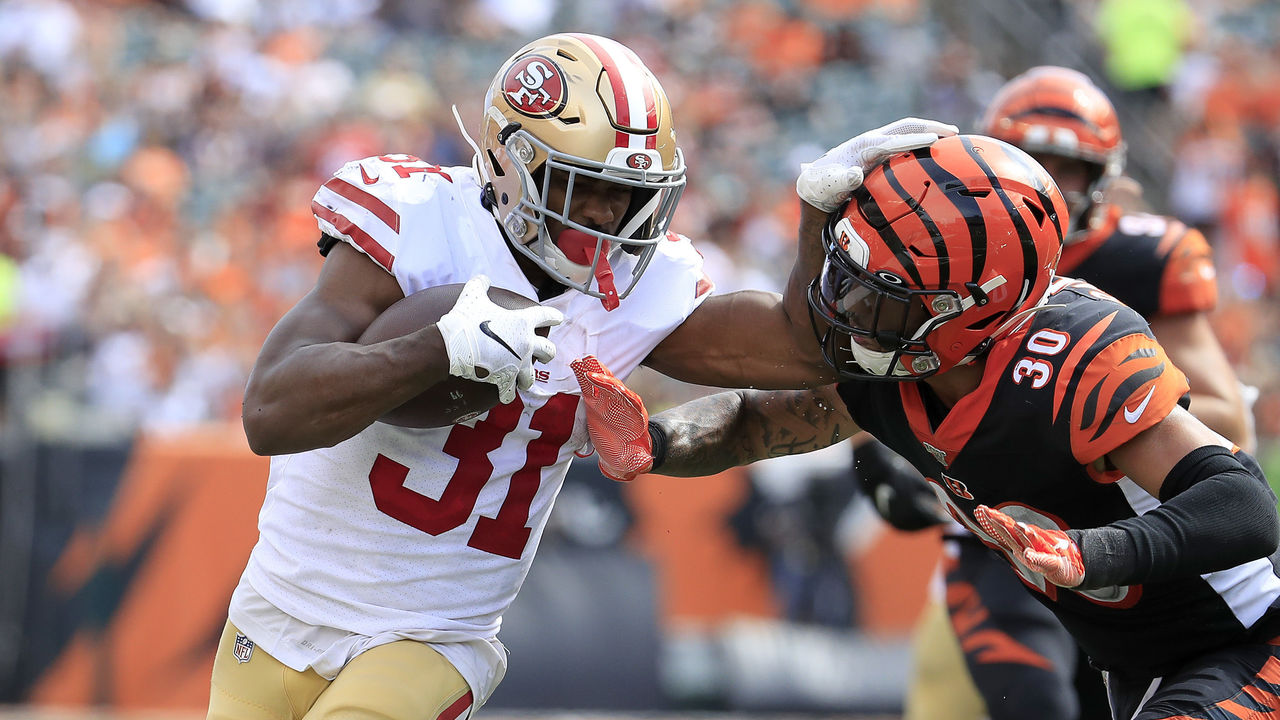 Raheem Mostert/Tevin Coleman/Matt Breida, 49ers - We're grouping San Francisco's backs together since it's possible for one of them to erupt anytime. Though Mostert appears to possess the most fantasy upside following his late-season increase in playing time, it's clear Kyle Shanahan isn't committed to a specific lead back. Mostert, Coleman, Breida, and even Jeff Wilson were given their moments in the fantasy spotlight in 2019, and that order is exactly how I'm ranking them moving forward. Mostert is as an RB3 who could vault into the RB2 range if the team commits to him as its starter, while Coleman and Breida come in as RB4s. Let's just hope the 49ers avoid adding another back to the mix, which includes Jerick McKinnon, who was placed on injured reserve this season.
PPR boost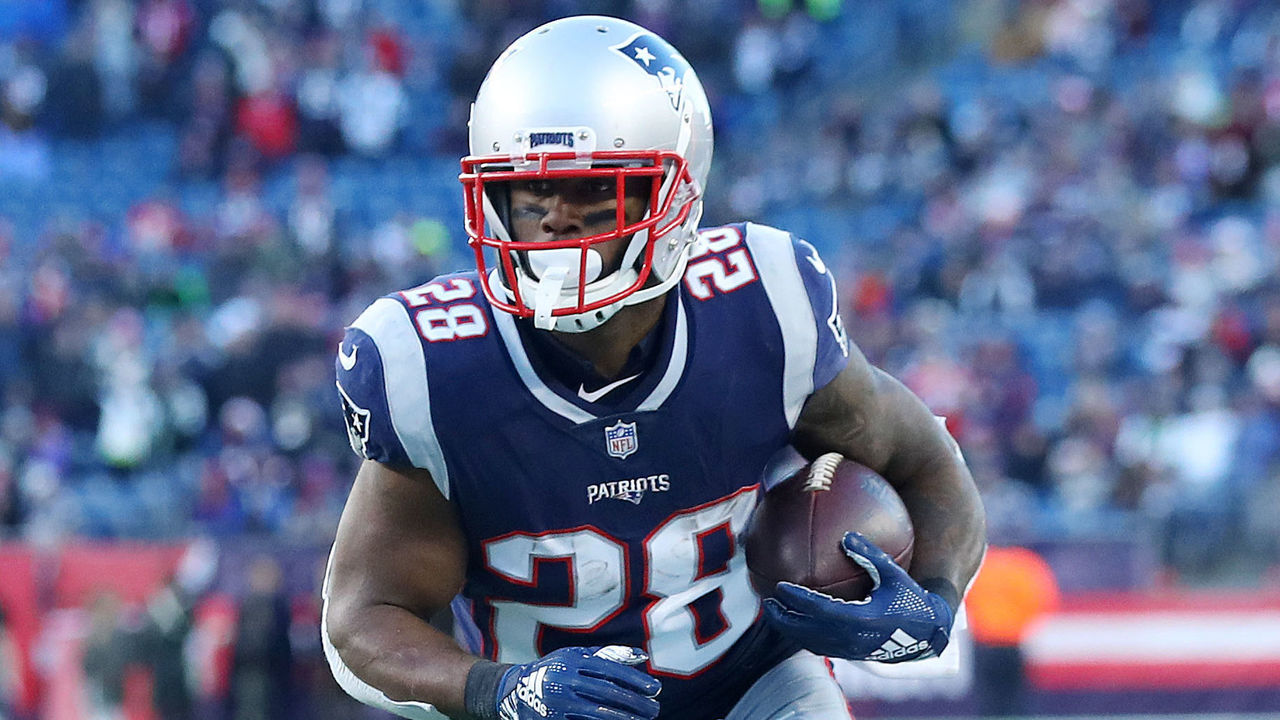 James White, Patriots - Despite 72 receptions, White's numbers fell across the board as Sony Michel and Rex Burkhead ate into his touches. With Brady's status uncertain, betting on a White bounce back is a risky fantasy investment.
Tarik Cohen, Bears - Cohen caught more passes this year than during his breakout 2018 campaign, but his overall involvement in the Bears' offense waned. He's a low-upside fantasy pick.
Boston Scott, Eagles - The Eagles' backfield outside of Sanders isn't set in stone. However, Scott did acquit himself well in a Darren Sproles-like role late in the year, which included 45-plus yards from scrimmage in four of Philly's last five games, and eclipsing the 120-yard mark in two of those outings. Consider him an RB3/flex option in deeper leagues.
Elite backups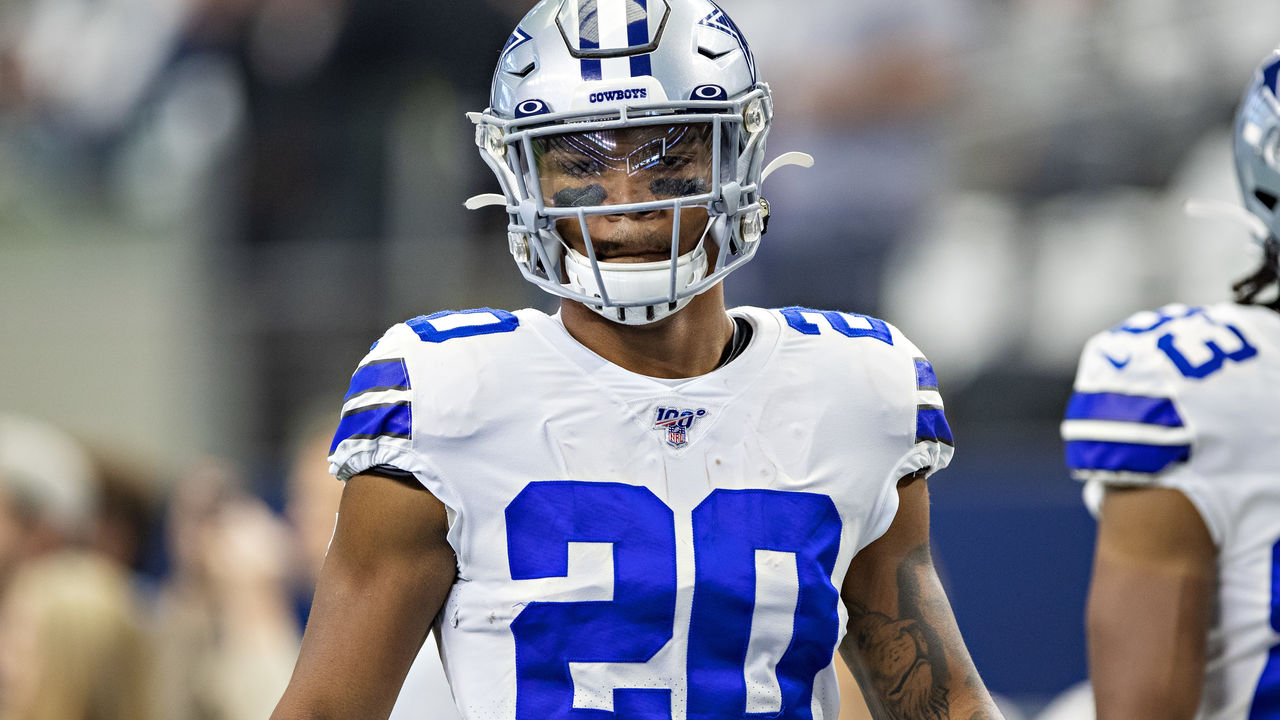 Tony Pollard, Cowboys - Why the Cowboys paid Elliott without giving Pollard a chance early in the season is one of the great mysteries of 2019. Now Pollard is stuck behind a highly paid and highly skilled rusher for the foreseeable future.
Alexander Mattison, Vikings - Whenever Mattison saw the field, you hardly noticed a drop off in the Vikings' ground game. Cook's long list of ailments increases the odds that Mattison could be given an opportunity at some point, and he carries league-winning potential.
Latavius Murray, Saints - Fantasy managers may blame Murray for Kamara's touchdown woes, but he should be viewed as a high-end handcuff with top-15 upside if injuries strike the Saints' starter.
Opportunities on the way?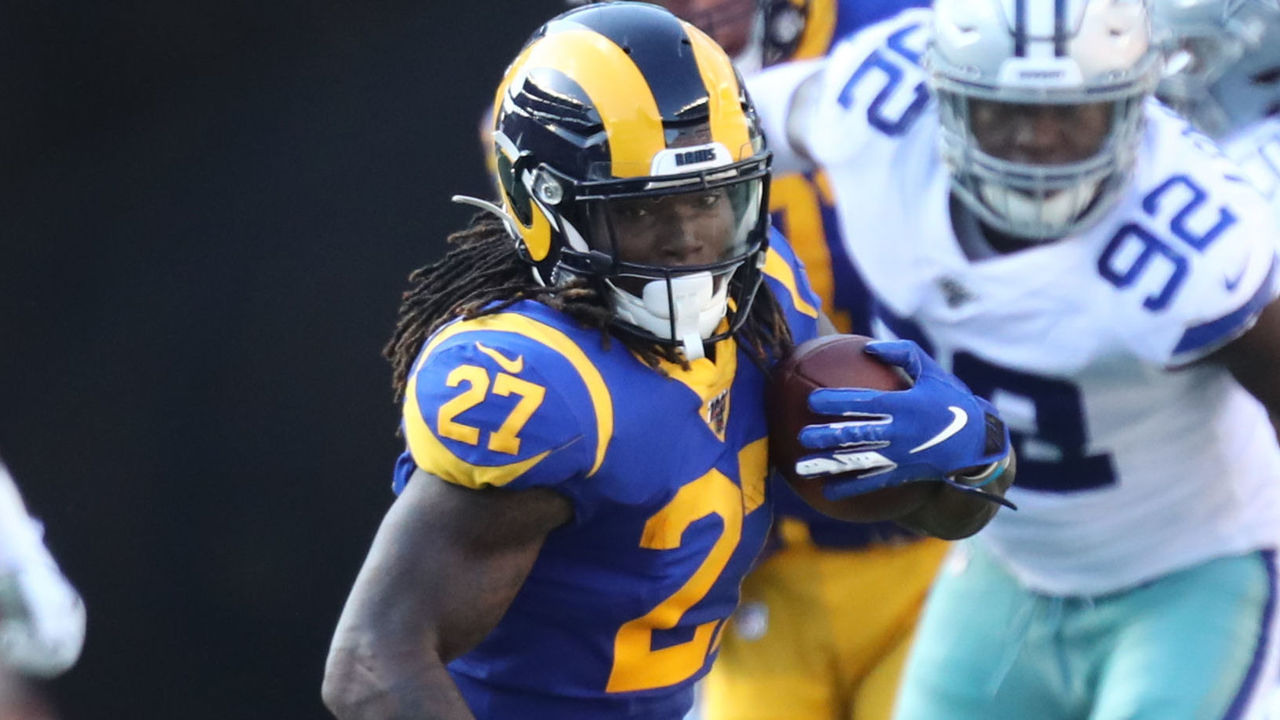 Darrell Henderson, Rams - The fantasy community's excitement over Henderson was misguided, with Gurley holding on to his workhorse role. Henderson's game-breaking skills would add a new wrinkle to an offense that struggled to find consistency in 2019, though a Gurley injury might be required before he's set loose.
Justin Jackson, Chargers - If Gordon departs in free agency, Jackson would be next in line to serve as the complementary option alongside Ekeler.
Justice Hill, Ravens - Hill was buried on the depth chart behind Ingram and Gus Edwards this season, but his explosiveness is evident any time he touches the ball. With Ingram on the wrong side of 30, Hill's time is coming in one of the league's most dynamic offenses.
2019 Fantasy reviews