These articles aren't intended to be rankings or tiers for drafting. The goal is to review what we learned during the 2019 fantasy campaign and offer a glimpse of what's to come next season.
You can view our complete tight end rankings here.
2019 Fantasy reviews
Two at the top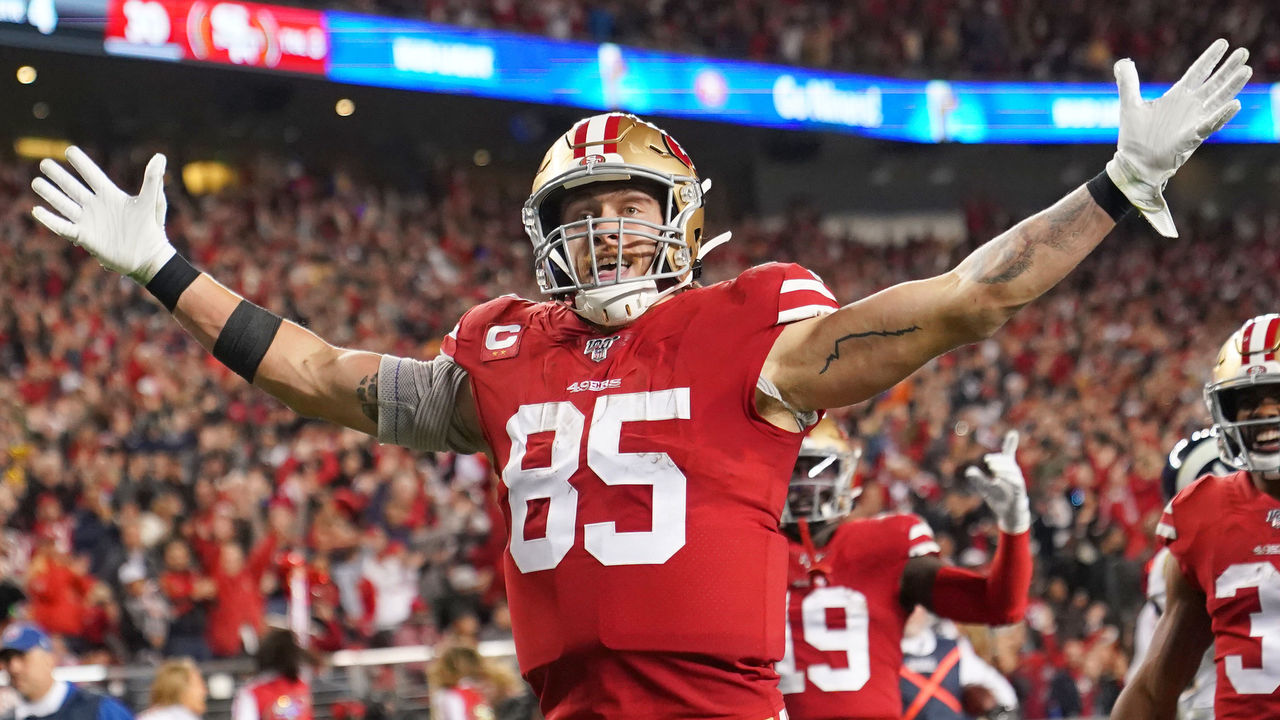 George Kittle, 49ers - Kittle and Travis Kelce averaged the same amount of fantasy points per game in 2019, but the Chiefs star took home the crown by appearing in two more contests than his 49ers counterpart. While choosing between the two best tight ends in the game is tough, the 26-year-old Kittle gets the nod because he's four years younger and doesn't have an elite receiver like Tyreek Hill to contend with. Both Kittle and Kelce deserve fantasy consideration as early as the second round.
Travis Kelce, Chiefs - Speaking of the tight end crown, Kelce has occupied the fantasy throne in three of the last four seasons, finishing second the other year. His production would have made him a low-end WR1 in each of the last two campaigns. Kelce and Kittle provide a weekly advantage that's impossible to replicate with even the best late-round breakouts.
Target competition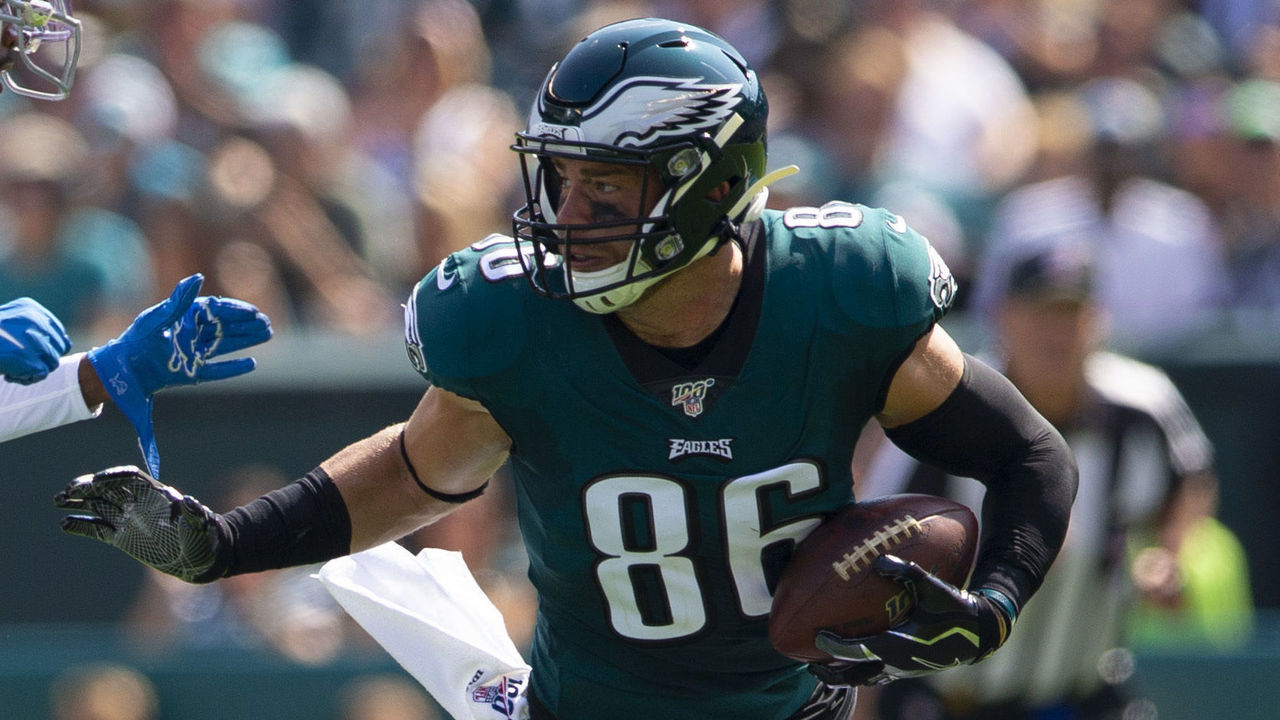 Zach Ertz, Eagles - Regression was expected following a record-setting 116-catch season, but Ertz was fortunate to come away with even 88 grabs. The wave of injuries that decimated the Eagles' receiver depth chart left Ertz as the primary target for most of the schedule. It will be much more difficult when Alshon Jeffery, DeSean Jackson, and others return to the lineup in 2020. Ertz should still be viewed as a top-five tight end, albeit one with a lower ceiling than in previous years.
Evan Engram, Giants - Engram has produced when on the field, but the third-year pro has missed 13 games over the last two seasons. Engram was the TE6 in fantasy leagues before sitting out the second half of the year. The Giants' arsenal continues to expand with Sterling Shepard, Golden Tate, Darius Slayton, and star running back Saquon Barkley all vying for targets. As we witnessed when Odell Beckham Jr. was soaking up targets, consistency could become a problem for Engram.
Jared Cook, Saints - Cook's decision to join the Saints in free agency paid off. While his volume declined, his efficiency skyrocketed catching passes from Drew Brees. A year after seeing 101 targets with the Raiders, Cook was thrown to just 65 times in New Orleans. But thanks to his 16.4 yards per catch and nine touchdowns, he finished with almost the exact same fantasy points per game. While we wait for Brees to make a decision about retirement, Cook will also have to wait and see if the Saints add any pieces in the offseason. Bringing in a receiver to complement Michael Thomas makes a lot of sense but would suppress Cook's fantasy value.
New contenders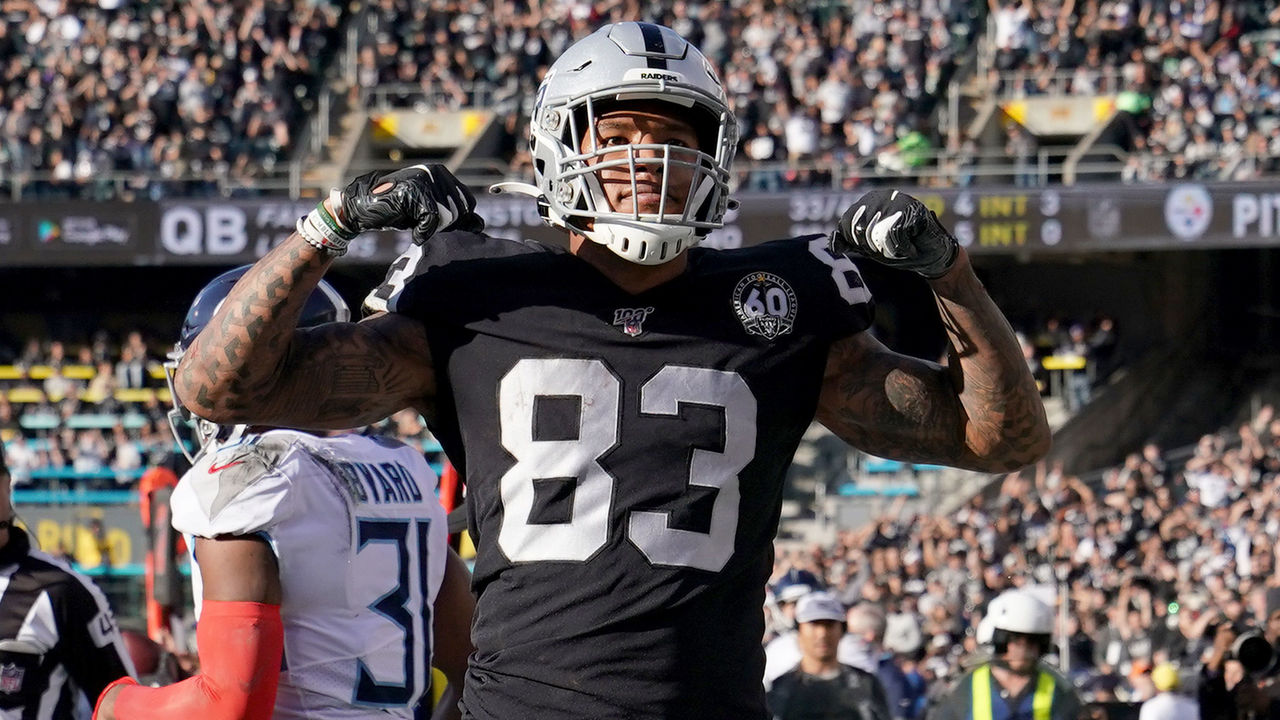 Darren Waller, Raiders - It's fitting that Waller comes right after Cook on this list since he took over Cook's target hog role in the Raiders' offense. Jon Gruden wasn't lying last year when he said the offense revolved around the tight end. Waller was thrown to 117 times, turning them into 90 receptions, 1,145 yards, and three touchdowns. Unless the team brings in a big-ticket wideout in free agency or the draft, Waller will be positioned for another top-five result.
Mark Andrews, Ravens - Andrews' connection with Lamar Jackson was undeniable, especially in the red zone where the pair teamed up for 10 touchdowns. Perhaps most exciting is the fact that Andrews only played over 50% of the Ravens' snaps on six occasions this year, leaving plenty of room for him to grow.
Free agency looms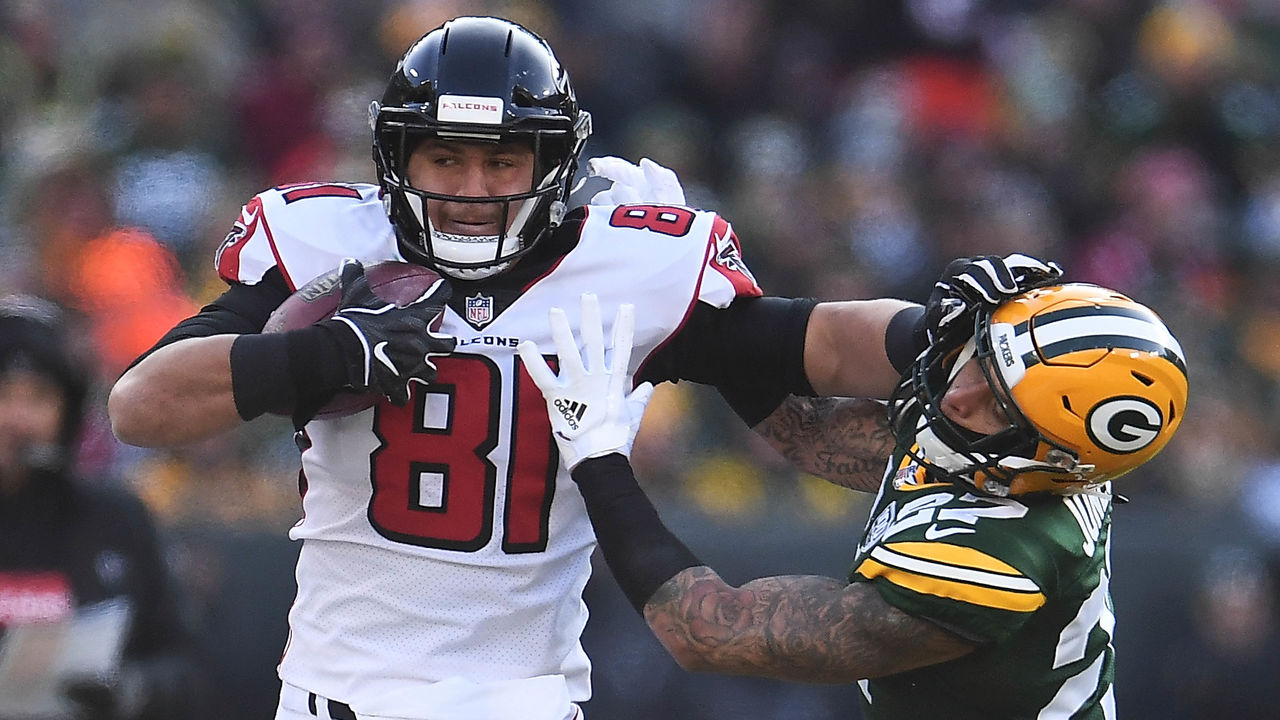 Austin Hooper, Falcons - Hooper was one of the breakout stunners in fantasy this season. Benefitting from the return of tight end-friendly offensive coordinator Dirk Koetter, Hooper morphed into a safety valve for Matt Ryan, racking up catches when Atlanta was in comeback mode. A knee injury cost him three games, but he averaged the third-most fantasy points per game on the year at the position, behind only Kittle and Kelce. Outside of the injury, it was a perfect storm of fantasy production for Hooper, making it safe to question whether he'll be able to match those totals if he signs elsewhere.
Hunter Henry, Chargers - The 25-year-old battled injuries once again, though he avoided a season-ender this time. Henry went on a tear after returning in October, posting the most fantasy points of any tight end from Week 6 to Week 11. A top-end talent like Henry will be highly sought after on the open market, and fantasy managers need to keep a close eye on where he ends up.
Eric Ebron, Colts - Ebron fell back to earth after his 13-touchdown campaign in 2018, as obvious regression and a bad ankle injury chopped his receptions and yardage in half and left him with 10 fewer touchdowns. Still just 26, Ebron is entering his prime years and should be looking to attach himself to a quality quarterback in free agency. In the right situation, he could sneak back into the low-end TE1 ranks.
Vance McDonald, Steelers - Just one year removed from a 50-catch, 610-yard, four-touchdown season, McDonald heads to free agency hoping to revive his stock. Time could be running out for the soon-to-be 30-year-old, who will need an ideal landing spot in order to move the fantasy needle.
Full of potential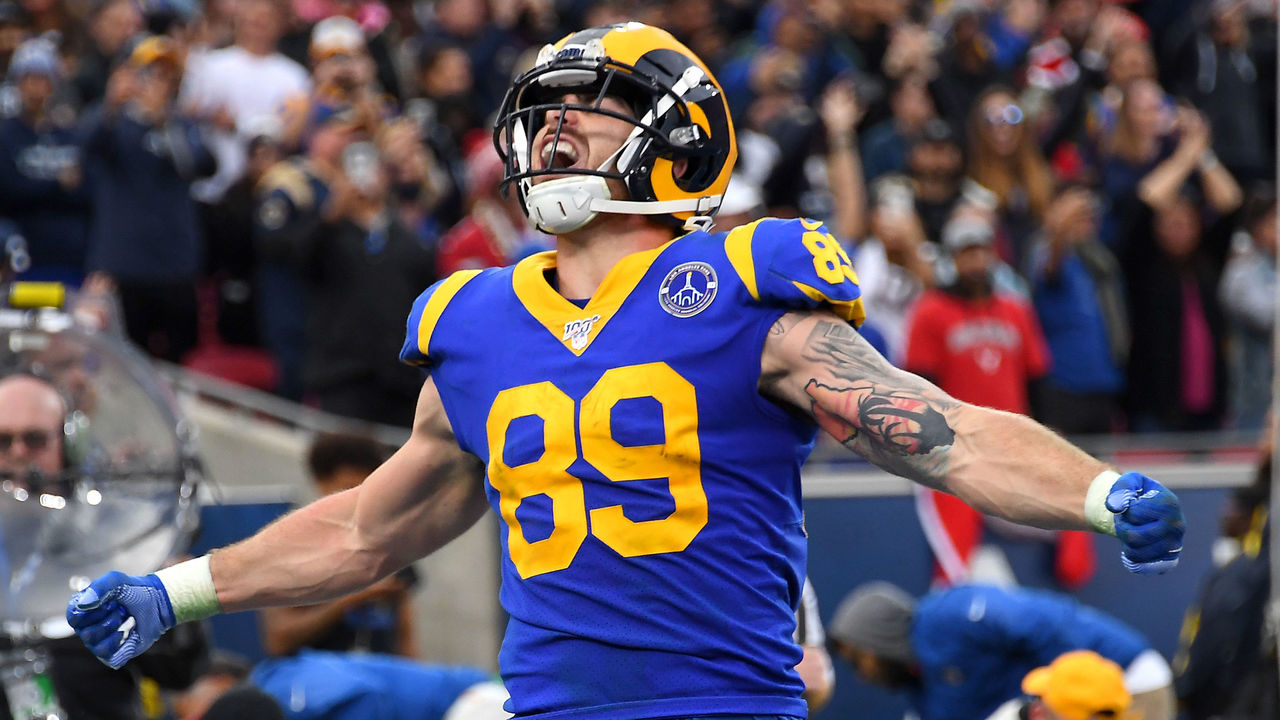 Tyler Higbee, Rams - Let's quickly recap the outlandish stat lines that Higbee generated in his final five contests: 7-107-1, 7-116-0, 12-111-0, 9-104-0, and 8-84-1. Even the best players at the position don't produce at that clip for five straight outings, so it shouldn't come as a surprise that Higbee averaged over three points per game more than the next closest tight end during that span. There's no way that the Rams can go back to Gerald Everett without giving Higbee a chance to pick up where he left off, which puts him in conversation as a top-nine tight end in 2020.
Noah Fant, Broncos - Fant was very inconsistent, as most tight ends are during their rookie year, but he showed more than enough to excite fantasy owners moving forward. The 22-year-old averaged 14 yards per catch, second only to Jared Cook among starters at the position. Depending on what Denver does at receiver in the offseason, Fant has a chance to be the Broncos' de facto No. 2 pass-catcher and is worth adding to your list of high-upside, late-round players to draft.
TJ Hockenson, Lions - Hockenson kicked the door down with a six-catch, 131-yard, one-touchdown performance in his NFL debut. Sadly, he didn't come close to those numbers the rest of the way and eventually ended up on injured reserve in Week 14. At just 22 years old, Hockenson has barely scratched the surface of his talent, so expect him and his all-round skill set to be around for a while. It's only a matter of time before he breaks into the TE1 ranks.
Ian Thomas, Panthers - The Panthers didn't waste any time in moving on from Greg Olsen, which bumps Thomas up the depth chart and into fantasy consideration. Though we saw more from him during his rookie campaign in 2018 than we did in very limited relief work this season, Thomas has shown enough to warrant a longer look in a more prominent role. He's an opportunity-based, late-round option in fantasy.
Mike Gesicki, Dolphins - Let Gesicki be a reminder that young tight ends often need time to acclimate to the pros. It's a position with a steep learning curve, so we shouldn't be surprised that after struggling through his rookie season with just 202 yards and no touchdowns, Gesicki looked like a different player as a sophomore. The former second-round selection scored the 11th-most fantasy points at his position, including five touchdowns over his final six games. He should be on your radar as a fringe TE1 candidate.
Should we try this again?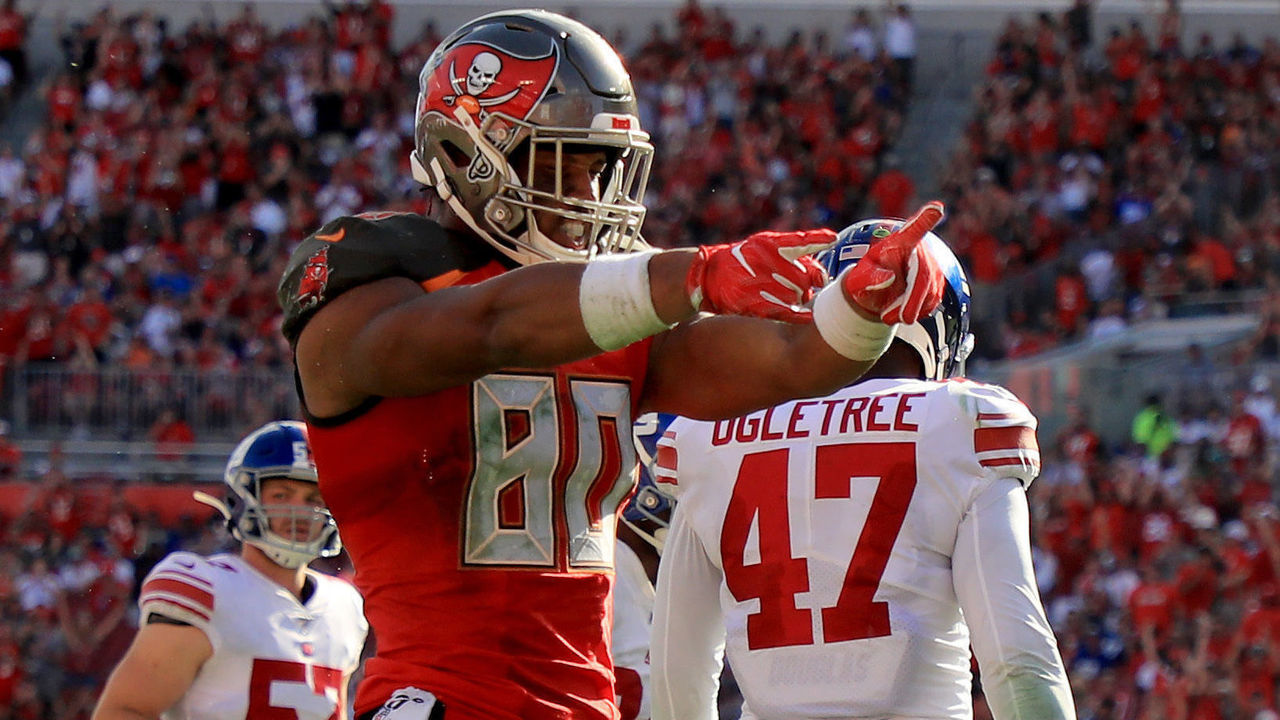 OJ Howard, Buccaneers - Few players were more frustrating to own than Howard, who squandered his talent with a mistake-filled third season, resulting in a decline in production in almost every category. On paper, Howard could be a top-five fantasy tight end, but he'll need to prove it before we can trust him again. Consider adding him to the end of your bench as a late-round dart throw.
Chris Herndon, Jets - My advice to hold Herndon proved to be misguided, as he followed up a early-season suspension with a string of ailments that ultimately landed him on injured reserve. All the reasons we were excited about Herndon in 2019 remain, but he'll need to get healthy and fend off a challenge from Ryan Griffin, who played well in his absence. The good news is you can target Herndon as an extremely cheap flier with a TE1 ceiling.
David Njoku, Browns - A 4-37-1 line in the opener proved to be the high point of Njoku's campaign, as the 23-year-old missed 12 games due to a wrist injury. Whether it was health-related or not, the coaching staff was very reluctant to deploy Njoku late in the year, leaving some to question his future with the club. A new regime brings hope that the former first-round pick, who was one of the most athletic prospects we've seen at the position, will be able to rebound after a lost year. For now, I'm keeping my expectations in check and treating him as a TE2 with upside.
Someone in their way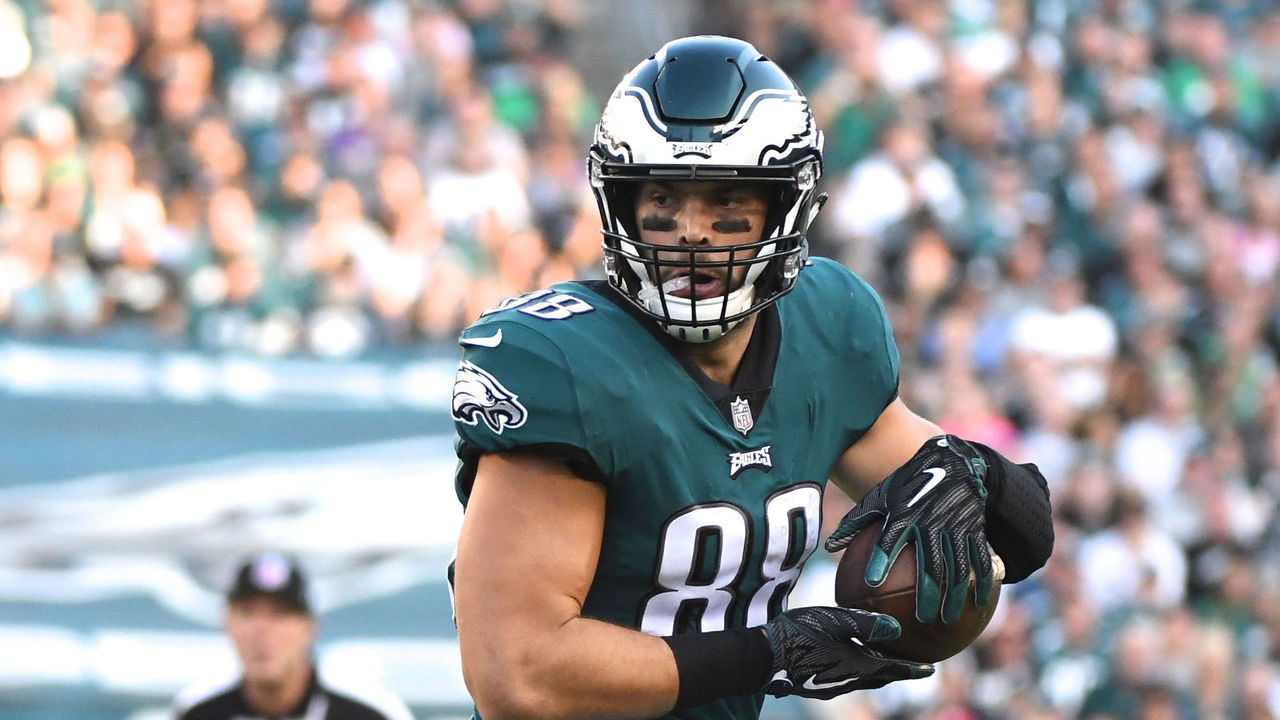 Dallas Goedert, Eagles - Injuries to Philly's receiving corps forced the coaching staff to rely more on its dynamic tight end duo of Ertz and Goedert. Ertz ended the season as a top-five fantasy scorer at the position for a third straight year, but Goedert wasn't far behind as a top-10 finisher in all formats. Even with better health among the Eagles' wideouts, Goedert will remain a borderline low-end TE1 with top-five upside if Ertz were to be sidelined or traded.
Blake Jarwin, Cowboys - Jarwin caught fire during the final month of 2018 and may have broken out this season had it not been for the surprising return of Jason Witten. Now, Jarwin's fantasy value is in limbo as Witten contemplates his future, which could include a second retirement or signing with a different club. If the veteran leaves, Jarwin has TE1 upside in one of the league's most talented offenses.
Jonnu Smith, Titans - With Delanie Walker's time in Tennessee likely ending, Smith could finally become the Titans' top tight end heading into 2020. He's flashed game-breaking potential on multiple occasions, but consistency will be a problem until we see this offense open up its passing attack.
Opportunity knocks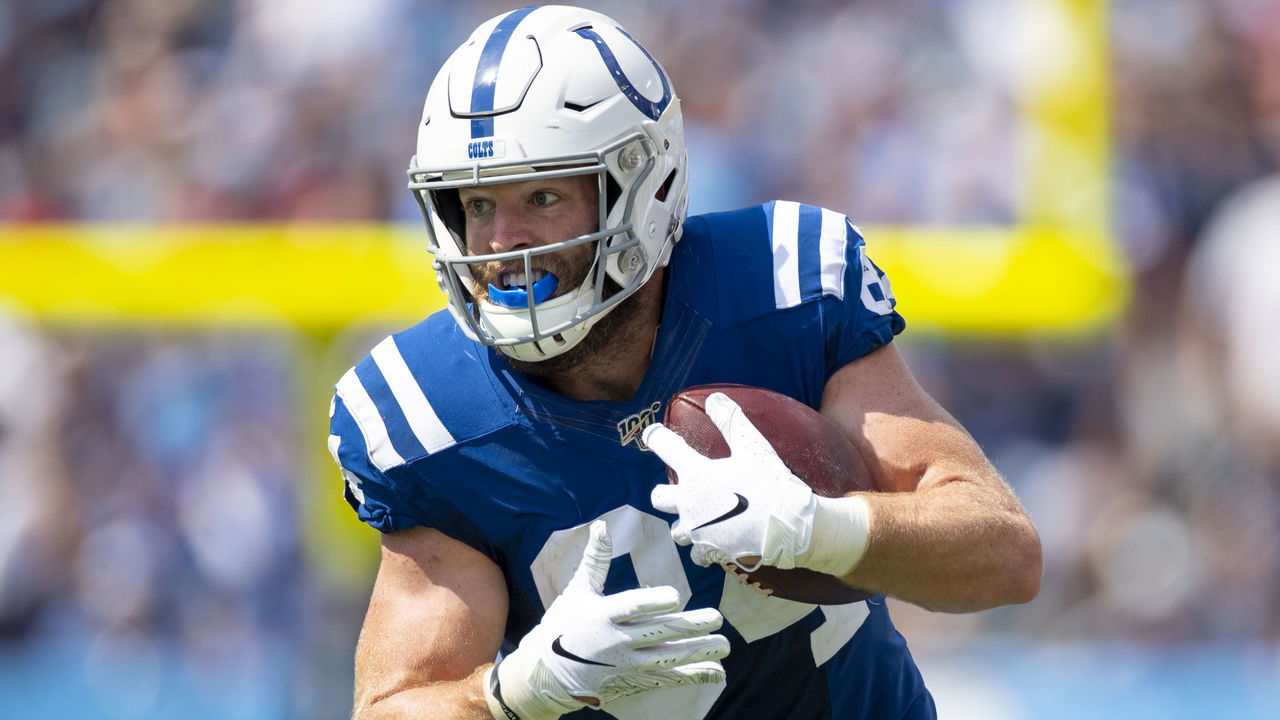 Jack Doyle, Colts - Despite an uneventful campaign, there's hope for Doyle, who signed a three-year extension in December. With teammate Ebron on the cusp of free agency, Doyle could find himself as the primary tight end once again - a role he excelled in prior to Ebron's arrival, finishing as the TE13 in 2016 and TE8 in 2017.
Irv Smith Jr., Vikings - Serving as the No. 2 tight end as a rookie, Smith Jr. nearly matched the receptions and yardage totals of starter Kyle Rudolph despite playing almost 200 fewer snaps. The 21-year-old is an explosive receiving threat but might be limited early in his career by the Vikings' run-first offense.
Dawson Knox, Bills - The Bills' third-round pick exceeded expectations, emerging as the team's starter in his first season. Far from a finished product, Knox will need to continue his development if he's going to become a consistent fantasy asset. A breakout in 2020 is possible if Buffalo fails to add any significant weapons to their receiving corps.
Jace Sternberger, Packers - Sternberger failed to record a reception during the regular season, having been activated off injured reserve halfway through the year. He finally got on the scoresheet during the playoffs and managed a touchdown in the NFC Championship Game. If Jimmy Graham is let go as many expect, Sternberger could be thrust into a full-time role, making him an intriguing fantasy sleeper as a pass-catching tight end who showed the ability to gain big yards after the catch in college.
The old guard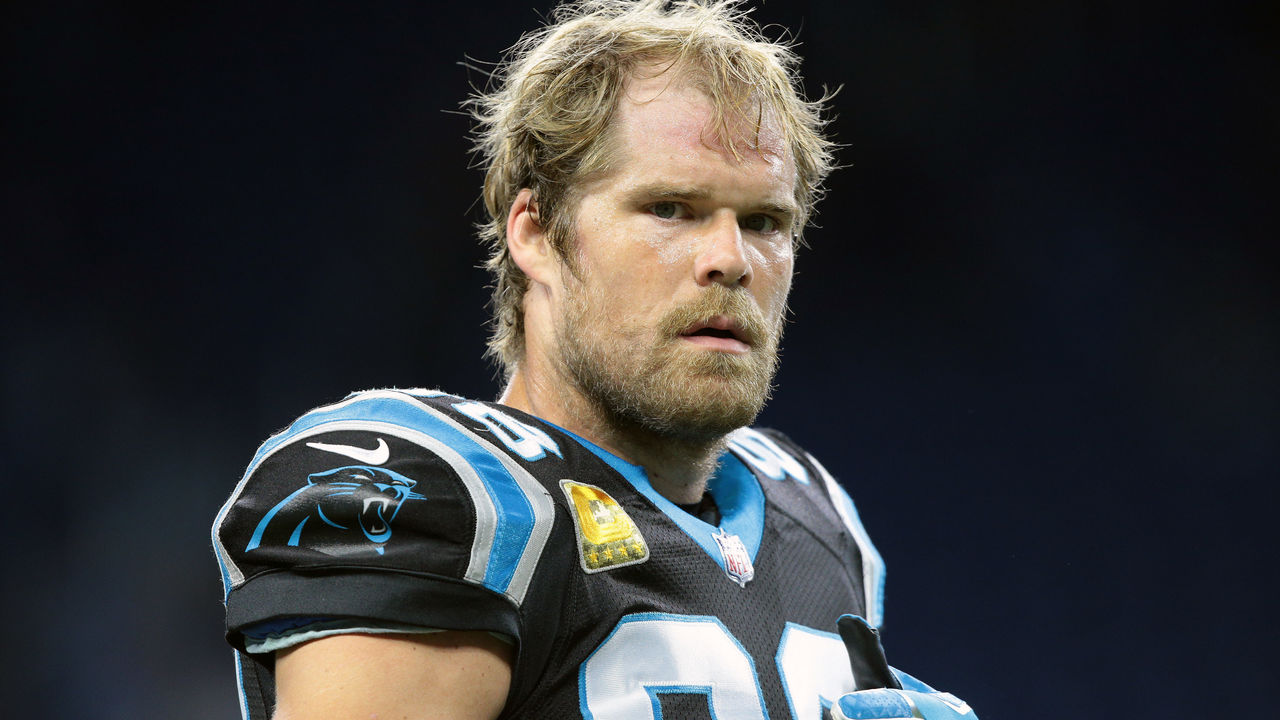 Greg Olsen, free agent - Olsen overcame the foot issues that plagued him the prior two seasons and suited up for 14 contests in 2019. However, the Panthers decided to part ways with the 34-year-old in January, allowing him to sign with whatever team he wants before the start of free agency. He could be a nice veteran addition on a contender, but his days as a fantasy starter are likely over.
Kyle Rudolph, Vikings - Rudolph started slowly, but his numbers increased slightly while Adam Thielen was sidelined in the middle of the season. Rudolph's production dropped back down once Thielen returned, and he began losing significant snaps to rookie Irv Smith Jr. down the stretch, which is a sign of things to come.
Jason Witten, Cowboys - The 37-year-old wasn't a tight end who fantasy managers felt confident using in his first year back from retirement. For the 15th time in his career, however, Witten played in all 16 games. He wasn't able to crack 60 yards in any outing, but his cumulative stats were enough to propel him to a top-12 fantasy finish. Even if he returns in 2020 - with the Cowboys or another team - you should aim higher.
Delanie Walker, Titans - Walker has only played eight games over the last two years and appears to be in the twilight of his career as he approaches age 36. Tennessee would be wise to move on from the veteran to open up playing time for Jonnu Smith.
Jimmy Graham, Packers - Graham has made a limited impact on the offense since arriving in Green Bay. His notable moments have been few and far between, managing just five touchdowns over two years. Releasing him this offseason seems like an obvious move as the Packers continue to search for a difference-maker at tight end.