Sunday Rundown recaps the most important developments from the day's action and examines the significance of those events moving forward.
Oakland will be missed
Blowing a comfortable second-half lead and losing to the Jaguars in spectacularly embarrassing fashion certainly wasn't the way the Raiders wanted to go out in their Oakland finale. Sunday's disappointment aside, it's worth acknowledging just how different the league and the Raiders organization will be without the East Bay.
At a time when several other NFL teams are struggling with attendance - or at least maintaining a distinct home-field advantage - endlessly passionate fans continued to pack that stadium, to watch that team, for all these years.
Next season's move to Las Vegas, and the brand new stadium that comes with it, marks an exciting time for a team that's played in what's probably the worst facility in professional sports for so long. However, there was always something special about football games at the Coliseum, even if the place was flawed. It was all about the fans and the environment they created.
The Raiders will attempt to replicate that raucous atmosphere in Las Vegas, and perhaps they'll experience some level of success. Nevada has taken to the NHL's Golden Knights in a way few could have expected. The proximity to California should help too, and there are few fan bases that travel as well as Raider Nation.
But in such a prime tourist destination, where fans of opposing teams will turn out in droves for a weekend of football, the Raiders can probably say goodbye to the days when a sea of only Silver and Black gives them an extra push at home.
Oakland may miss the Raiders. But the Raiders, and the NFL, may miss Oakland more.
Cowboys can be this good
Finally.
After months of the Cowboys consistently falling short while unable to put together a complete effort, Dallas has given us a glimpse of its true potential.
With dominant play on both sides of the ball, and particularly in the running game, Sunday's blowout win over the Rams was everything we've been waiting to see from this team.
Can the Cowboys make this a regular thing? Who knows. Jason Garrett and his staff certainly haven't made a habit of getting the most out of this roster.
But just as the entire football world was waiting for yet another collapse, the Cowboys proved the flashes we've seen from them aren't a mirage. When everything clicks, Dallas can play with anyone.
Can this club get hot at the right time?
Eli deserved this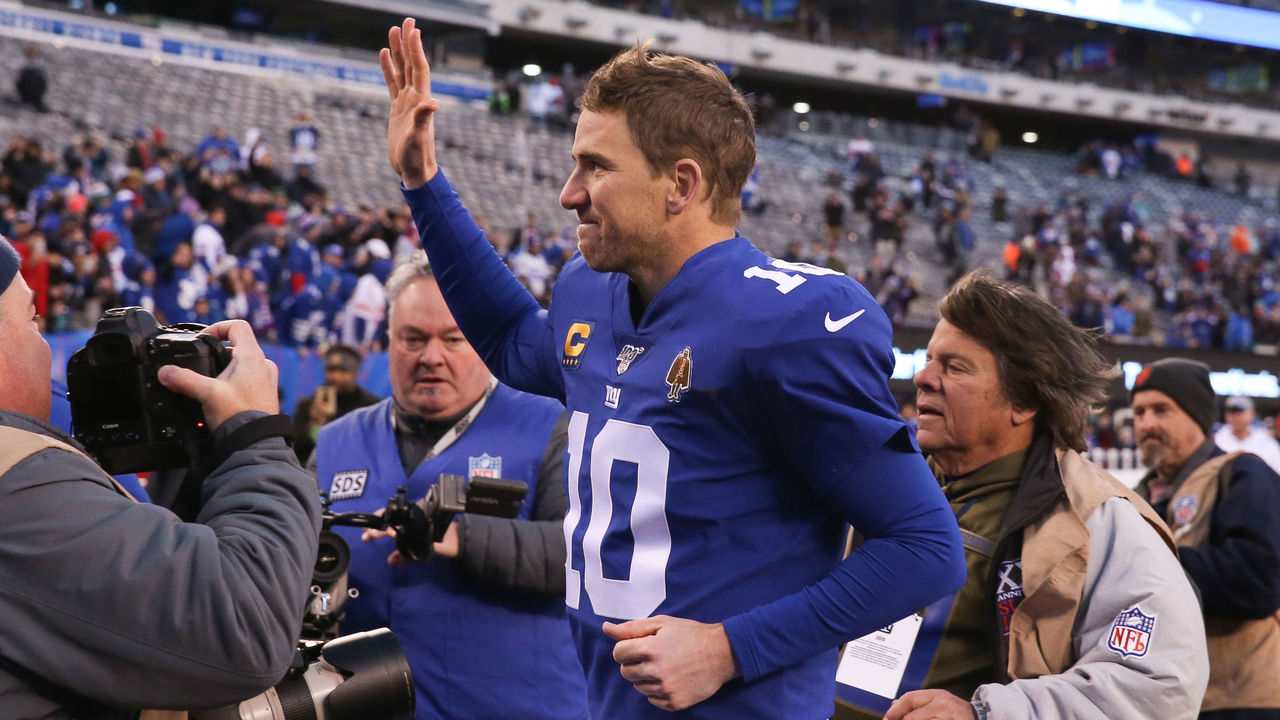 You'd never wish an injury on a player, so no one was happy to see New York Giants quarterback Daniel Jones miss a few weeks to open December. But Eli Manning getting to make one last start at home for the Giants was just perfect.
Manning's career will forever incite great debate. His pair of magical playoff runs put him in the exclusive club of 12 quarterbacks with multiple Super Bowl titles, without question securing his place in Canton. But his overall numbers aren't exactly befitting of a Hall of Famer.
However you feel about his legacy, Manning deserved this send-off. Giving way to a rookie quarterback early in the season, and spending the rest of what may be his last NFL campaign sitting on the bench, just wouldn't have been right for a consummate professional who's done so much for his franchise.
Manning deserved to hear the home crowd cheering his name one last time, and he deserved to go out with an exciting win. Giants fans can only hope Jones puts together half the career Manning did in East Rutherford. It was a pretty solid run for Peyton's little brother.
No closer to solving Jameis riddle
How is it possible we're 15 games into Jameis Winston's fifth pro season and it remains unclear if he's a viable franchise quarterback?
Winston began Sunday's game against the Lions with an interception on the opening drive, his NFL-leading 24th of the season and the fifth time this year he's thrown a pick on the Bucs' first possession.
The 2015 first overall pick overcame the error, going on to throw for 308 yards and three touchdowns before halftime. Winston finished the blowout win with 458 yards and four touchdowns despite losing his top two starting receivers to hamstring injuries in consecutive weeks.
That's who Winston has become. Half the time he's maddeningly erratic, and the other half he's wildly productive. It's the Favre-esque gunslinger experience, but with both sides of the dial maxed out.
As Winston wraps up the third so-called "make or break" season of his young career, the Buccaneers must again decide whether to offer their passing enigma a long-term deal, ask the pivot to prove himself yet again under the franchise tag, or finally let him walk.
It might be the most difficult decision any team faces this winter.
No Eagles magic on the way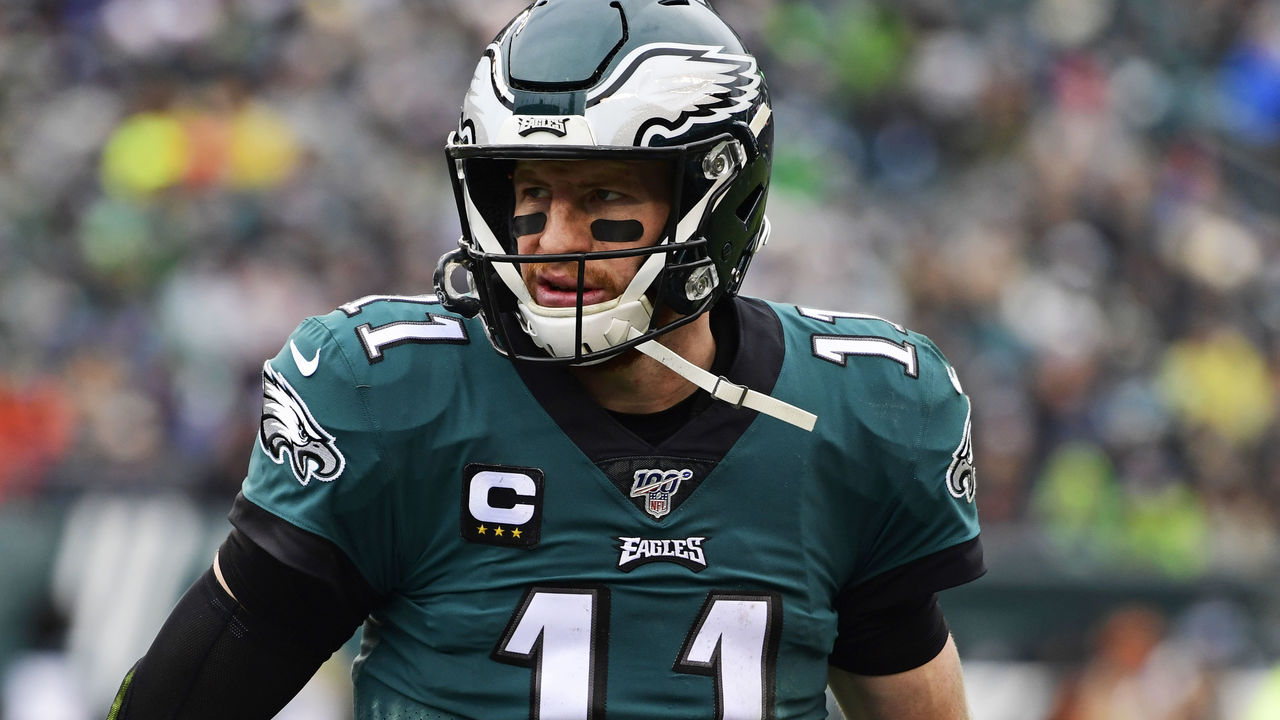 Winners of two straight with their backs against the wall, the Eagles are hanging around and keeping their playoff hopes alive. And with a victory over the Cowboys at home next week and a Week 17 win against the Giants, Philadelphia can back into the playoffs as the NFC East champs.
And once a team gets in, you never know, right? No. With these Eagles, you do know. And it's not going to end well.
Philly has saved its season in consecutive weeks with tightly contested wins over the Giants and Redskins, and bad offenses continued to torch the Eagles' secondary.
Even if the Eagles can knock off the Cowboys and then wrap up the division the following week, there are far too many potent passing attacks waiting in the playoffs that would pick their defense apart. And Philadelphia's offense isn't doing enough to keep up in a shootout.
It's nice to get behind the idea of a team sneaking into the postseason and going on an unlikely run. The Eagles have been that team before, but there are just too many factors against them this time.
Gilmore and White lock up All-Pro selections
The 2019 All-Pro teams won't be announced for another few weeks, so there's time for players at several spots to separate themselves from the competition. However, cornerback likely isn't one of the positions still up for debate.
Without question, the cornerbacks on this year's roster should be Stephon Gilmore and Tre'Davious White.
Gilmore and White have been phenomenal throughout the season, with the former further solidifying his status as a true shutdown cover man, and the latter taking steps toward a similar standing. Sunday featured some of their best work yet, with each corner tallying two interceptions to help their respective teams secure playoff berths.
Fielding even one elite defensive back can transform a secondary, and it's no coincidence that the Patriots and Bills are among the NFL's leaders in pass defense.
Lions need more than another tuneup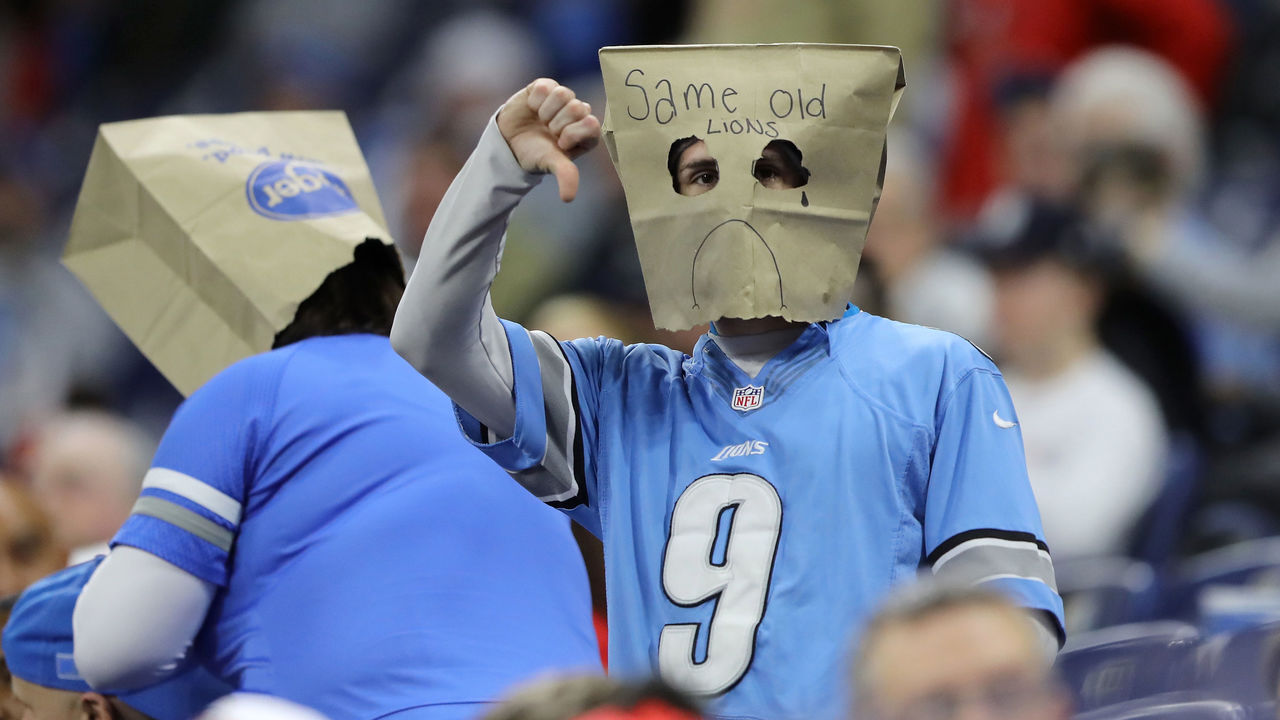 What's the case for Lions general manager Bob Quinn to keep his job this offseason?
The Lions are no better now than when the former Patriots director of scouting joined Detroit four seasons ago. Their roster lacks talent at all positions, and the talent that's there consistently underachieves.
And, if the GM goes, what's the case for keeping head coach Matt Patricia, the former Patriots coordinator who Quinn hand-picked for the job? The pair are attached at the hip and responsible for the mess this Lions team has become.
The excuse we'll probably hear is that injuries derailed Detroit's season, and that's true to an extent. Losing Matthew Stafford was enormous, as was Kerryon Johnson going down. But this team was headed in the wrong direction well before players like T.J. Hockenson and Marvin Jones joined their offensive teammates on the shelf.
Even if we grant that the Lions' offensive struggles can be excused, the defensive failures aren't easy to toss aside.
That area was supposed to be Patricia's specialty, and the $90 million handed to Trey Flowers in free agency should have provided a major boost. Now, instead of bolstering the defense, Quinn and Patricia have weakened it by shipping Quandre Diggs out of town and failing to find impact players in the draft.
The Lions will pick early in next spring's draft, and someone new should make that selection.
Kyle Allen experiment is over
Remember when there was a debate about who the Panthers should play at quarterback when Cam Newton gets healthy? That was ridiculous enough at the time, and it seems downright hilarious now.
Kyle Allen enjoyed a surprisingly productive early run while stepping in for an injured Newton. But he's since come crashing down worse than feared, even among those who weren't buying the hype. With 15 interceptions in his last eight games - including three during Sunday's maddening loss to the Seahawks - there's no longer a way to justify him becoming Carolina's long-term starter.
Barring an offseason trade with a team willing to overpay, Newton should return as the Panthers' unquestioned starter in 2020. While he's struggled at times over the last few seasons, much of that can be attributed to injury. When healthy, Carolina should be confident that his MVP-caliber talent is still there. A Newton-Christian McCaffrey backfield is still something no opponent wants to see.
Now that the team knows what it has in Allen, the Panthers should be turning to Will Grier for the final two games of their season. Getting the third-round rookie some all-important game reps can only help the club's future, and that needs to be the focus in what's turned out to be another lost season.
Video evidence doesn't look good for Patriots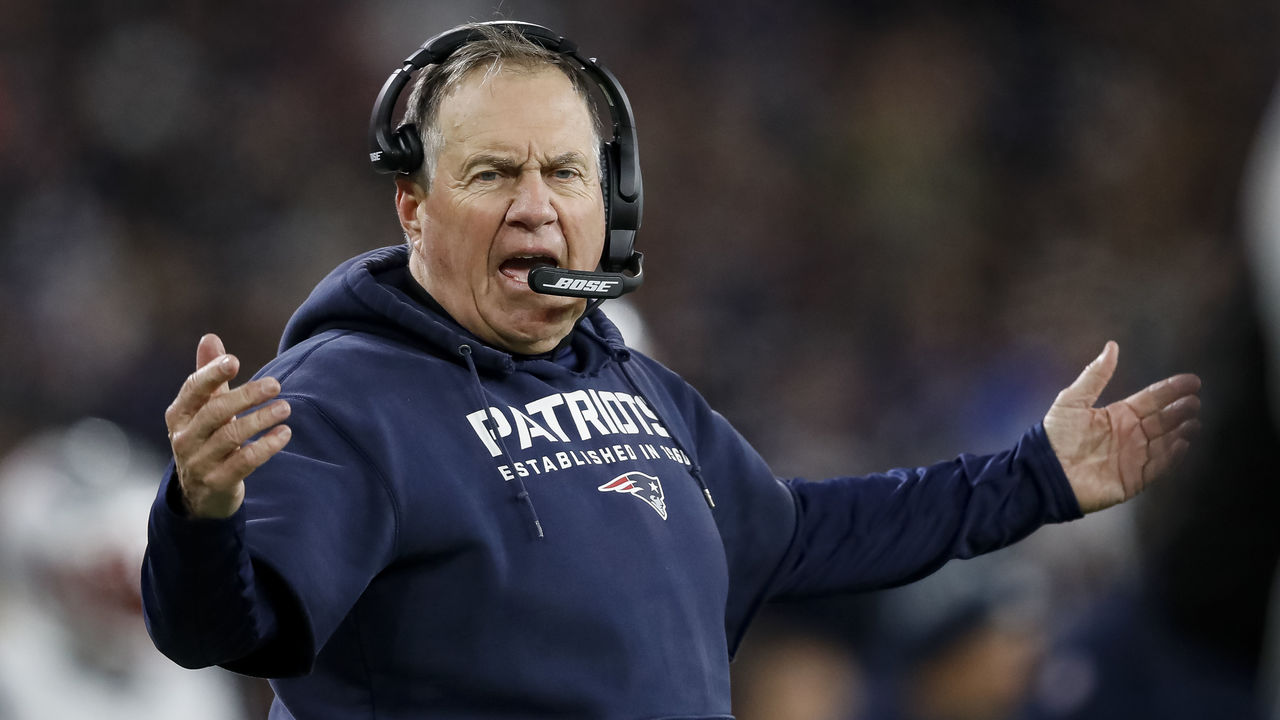 It's impossible to view the video of a Bengals security team member confronting a Patriots staffer he found videotaping Cincinnati's sideline last week and not conclude New England is guilty of something.
Caught red-handed filming the Bengals' sideline, the videographer almost immediately offers to delete all the footage, practically begging the security guard to forget he saw anything.
It's unclear who in the Patriots organization was aware of the filming.
It's possible this was the rogue action of one person looking to gain an edge for his scouting department. It's also possible someone at the top of the organization gave the videographer instructions.
What doesn't seem possible is that this was merely an honest error the documentary film crew made, as the Patriots want you to believe.
Patriots traded for the wrong receiver
Emmanuel Sanders and Mohamed Sanu were equally quiet in Week 15, but one has still been a much greater difference-maker since being picked up midseason:
| Player | G | REC | YDS | TDs |
| --- | --- | --- | --- | --- |
| E. Sanders | 8 | 30 | 416 | 3 |
| M. Sanu | 6 | 20 | 143 | 1 |
The Patriots could have acquired Sanders from the Broncos at the trade deadline. Instead, they gave up a second-round pick to get Sanu from the Falcons.
In six games with New England, Sanu has failed to eclipse 25 receiving yards fives times. He reeled in two of eight targets versus the Bengals on Sunday for 13 yards, once again finishing as a nonfactor while the Patriots struggled to move the chains.
The 49ers are benefitting from the Patriots' error in judgment. They gave up third- and fifth-round picks to get Sanders, who has posted two 100-plus-yard games since migrating to the Bay Area. The 49ers' offense has become that much more dynamic with Sanders, who gives Jimmy Garoppolo a trusted target inside the numbers, where the pivot prefers to throw.
Sanders recorded two receptions for nine yards on four targets against the Falcons in Week 15. It wasn't Sanders' best game, but he's still impacted his team more than Sanu, and the Patriots are probably regretting what they gave up.