The NFL Power Rankings are selected by a panel of theScore's football editors.
In this edition, we leap to way-too-early conclusions after a wild first week of gridiron action.
1. New England Patriots (1-0)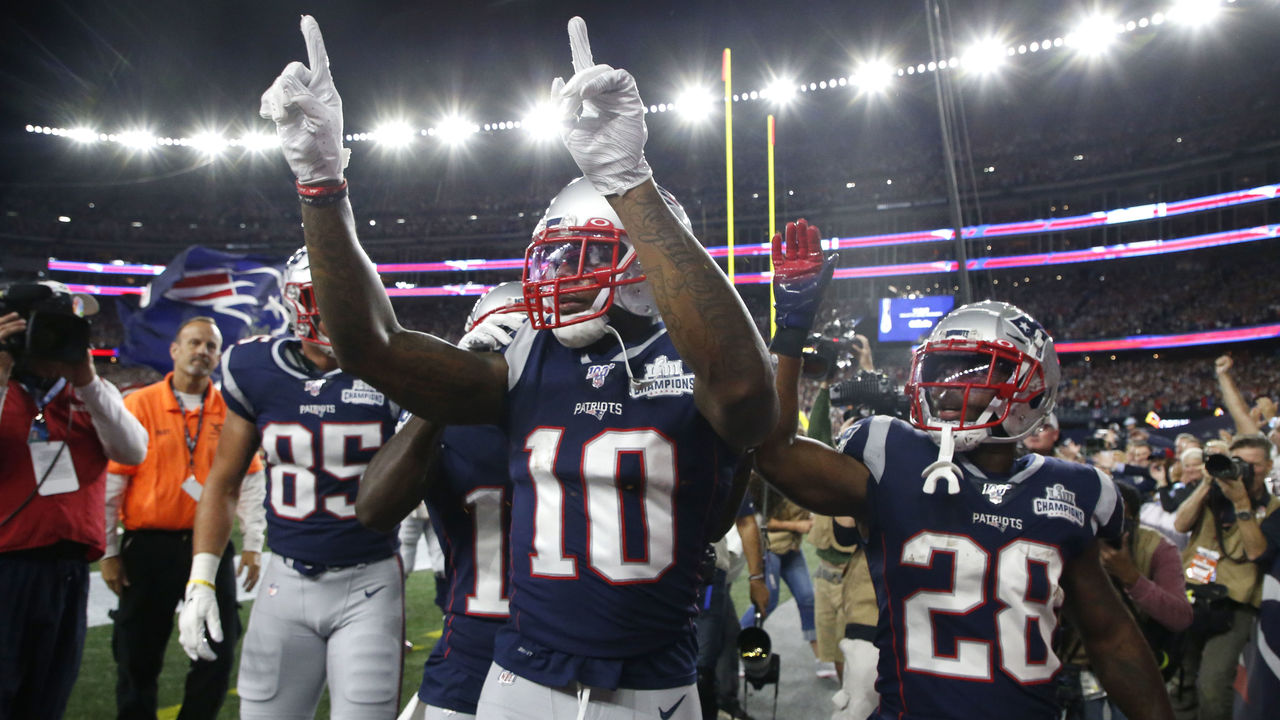 Previous Rank: 1
The season might as well be declared over. The reigning champions crushed the Steelers - supposedly one of their biggest challengers in the AFC - with shocking ease. Nobody will be able to prevent the Patriots from hoisting the Lombardi Trophy once again.
2. Kansas City Chiefs (1-0)
Previous Rank: 2
The Chiefs' offense can't be stopped. Not only will Patrick Mahomes top the 50 touchdown passes he threw a year ago, but he'll also break the single-season record of 55. The Jaguars were the only team he didn't throw a TD pass against last year.
3. New Orleans Saints (1-0)
Previous Rank: 3
New Orleans looked like a championship squad Monday night, but the refs are clearly going to throw a wrench in the Saints' Super Bowl aspirations at some point. A first-half, booth-initiated replay blunder didn't impact the outcome of the game, but it's a matter of time.
4. Los Angeles Rams (1-0)
Previous Rank: 4
Fears about the stability of Todd Gurley's knee were unfounded. Gurley and Malcolm Brown will form a two-headed monster, with Brown scoring the touchdowns and Gurley doing all the heavy lifting between the 20s.
5. Philadelphia Eagles (1-0)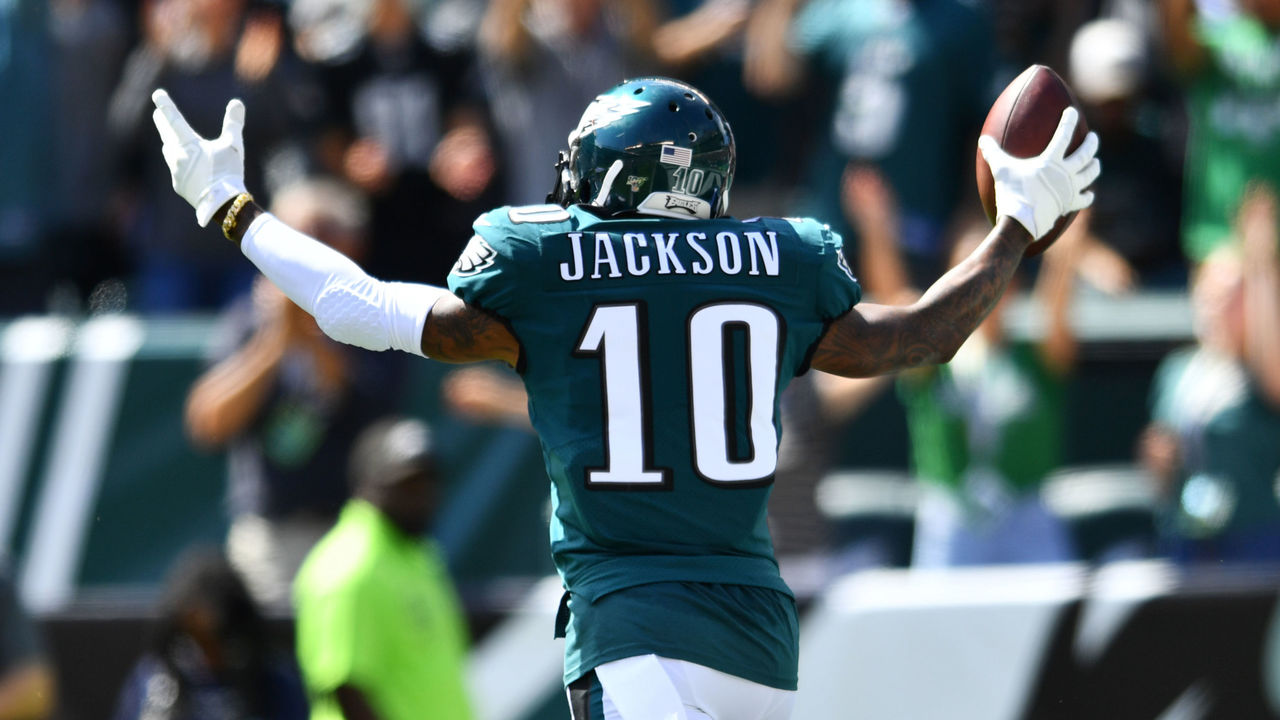 Previous Rank: 5
While the 17-point comeback was fun, the Eagles' slow start versus the rebuilding Redskins shows that Philly is closer to the middle of the pack than the elite teams of the NFL.
6. Baltimore Ravens (1-0)
Previous Rank: 14
All eyes were on Baker Mayfield and Sam Darnold heading into 2019. But after shutting his doubters up with five touchdown passes, Lamar Jackson might be not only the best second-year quarterback, but also a legitimate threat to win MVP.
7. Minnesota Vikings (1-0)
Previous Rank: 10
While the Vikings are paying Kirk Cousins like a franchise quarterback, they obviously don't view him that way after he only threw 10 passes in a blowout win over the Falcons. Head coach Mike Zimmer is going to fulfill a dream by running Dalvin Cook nearly 400 times in 2019.
8. Dallas Cowboys (1-0)
Previous Rank: 8
The Cowboys never needed Ezekiel Elliott to win a championship because Dak Prescott is a legitimate franchise quarterback, as evidenced by his 400-yard, four-touchdown performance in a blowout of the Giants.
9. Los Angeles Chargers (1-0)
Previous Rank: 7
Melvin Gordon who? Not only is the holdout running back expendable, Austin Ekeler is a Pro Bowl-caliber, every-down back who just needed the opportunity.
10. Green Bay Packers (1-0)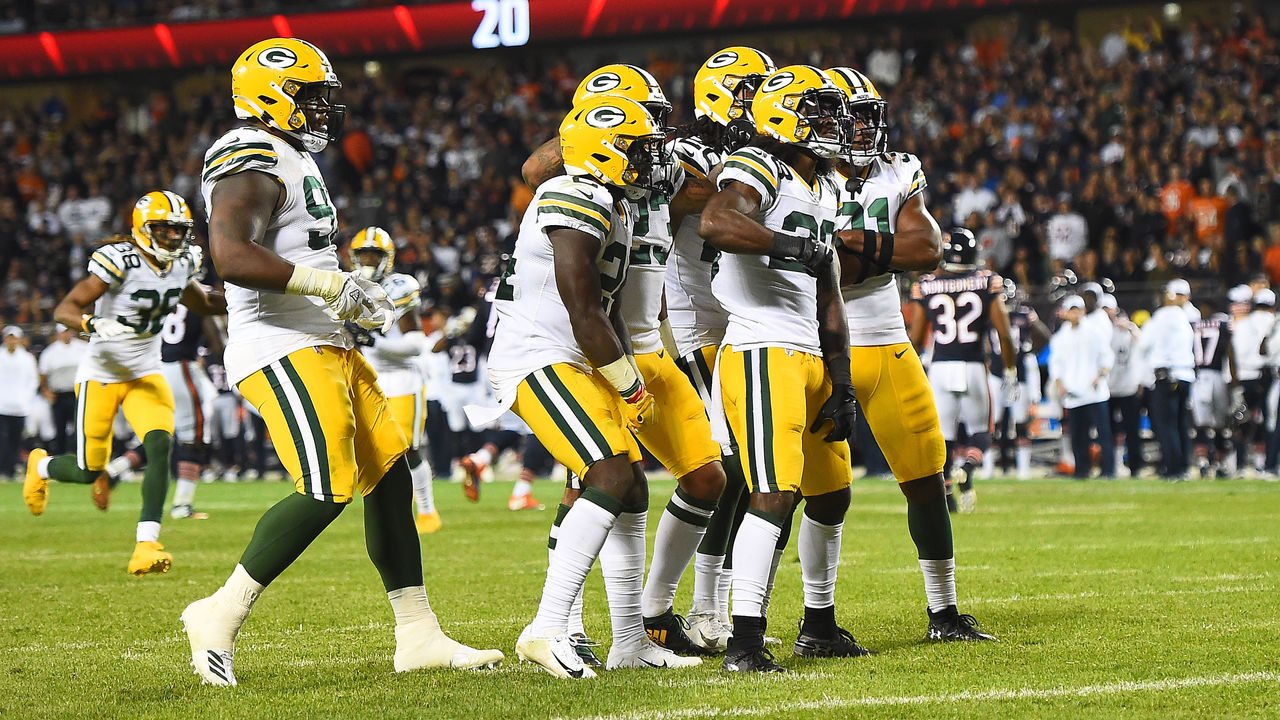 Previous Rank: 15
The Packers' new-look defense is championship-ready. Sure, the Mitch Trubisky-led Bears won't be the most intimidating offense Green Bay faces in 2019, but defensive coordinator Mike Pettine has all the pieces for a top-five unit.
11. Houston Texans (0-1)
Previous Rank: 12
How's the Laremy Tunsil trade looking now? Ask Deshaun Watson, who was under siege for most of Monday Night Football. The Texans mortgaged their future to acquire a single offensive lineman who ultimately didn't solve their biggest issue. Bill O'Brien's gotta go.
12. Seattle Seahawks (1-0)
Previous Rank: 13
Last season's breakout star Tyler Lockett needed just one catch to score a touchdown Sunday. Ever seen a receiver score a touchdown on every reception? Get ready to be wowed!
13. Chicago Bears (0-1)
Previous Rank: 6
Mitchell Trubisky's ceiling is clear: He's a boom-or-bust passer who will never be consistent or accurate enough to be more than an average starter. Blame a lack of preseason reps all you want, but his erratic play will ultimately cost the Bears a title shot.
14. Tennessee Titans (1-0)
Previous Rank: 20
Meet the new kings of the South. The Browns were who the Titans thought they were, but Mike Vrabel's team deserves a ton of credit for its dominant win. With Andrew Luck's retirement, Nick Foles' injury, and Marcus Mariota's improved efficiency, Tennessee's well on its way to a top-three seed in the AFC.
15. Carolina Panthers (0-1)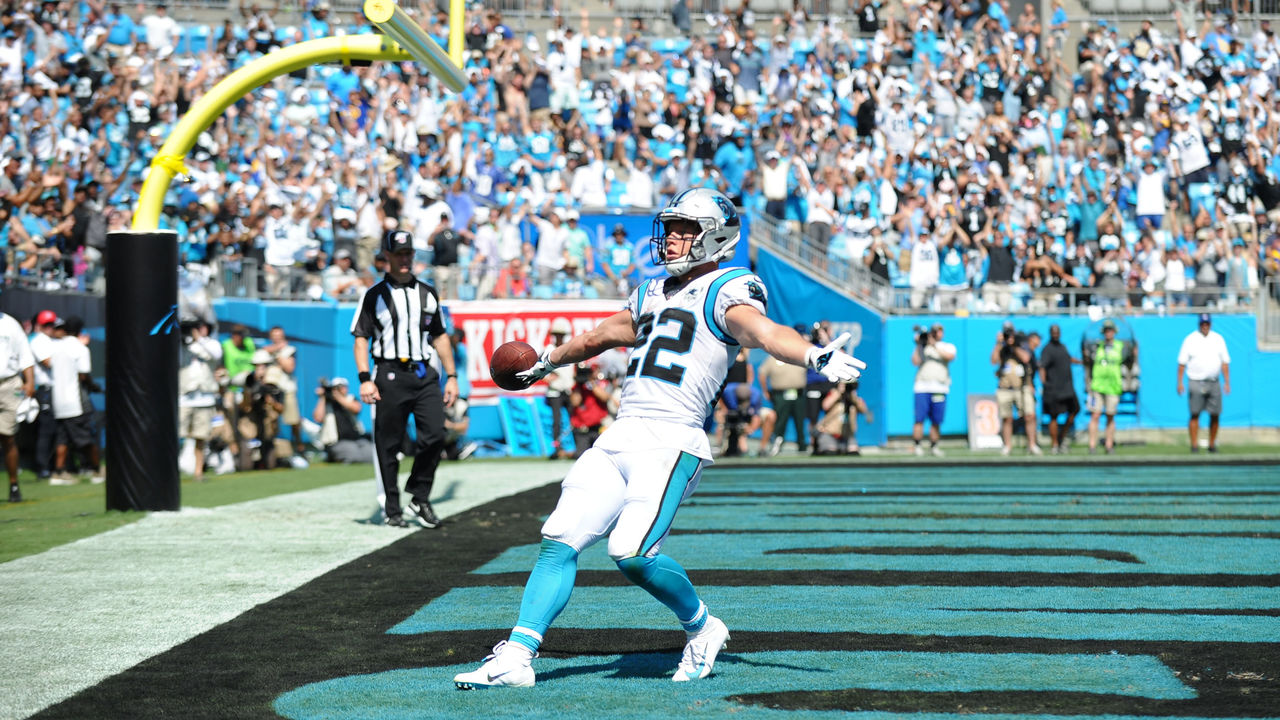 Previous Rank: 17
Carolina had a chance to assert itself as a Super Bowl contender at home against the reigning NFC champions. The Panthers faltered, of course, continuing recent history. Christian McCaffrey is the only legitimate weapon on this offense.
16. Indianapolis Colts (0-1)
Previous Rank: 18
A solid performance against the Chargers doesn't change the fact the Colts' season was over the moment Andrew Luck retired.
17. Cleveland Browns (0-1)
Previous Rank: 11
Freddie Kitchens simply isn't ready to be a head coach. The Browns' talent will carry them to a handful of impressive wins, but Kitchens' inexperience and inability to cultivate a disciplined locker room will cost Cleveland a playoff spot.
18. Atlanta Falcons (0-1)
Previous Rank: 9
Matt Ryan looked out of sync, the running game was non-existent, Dan Quinn's defense gave up big plays, and the offensive line was overmatched in a disappointing Week 1 effort. A Super Bowl season clearly isn't in the cards for the Falcons.
19. Pittsburgh Steelers (0-1)
Previous Rank: 16
The Steelers being outcoached by the Patriots is nothing new, but Ben Roethlisberger usually keeps it interesting with a few deep bombs. Despite leading the league in passing during 2018, Big Ben's arm appeared to be in decline. Now, it seems the quarterback's days of dominating downfield are over.
20. Buffalo Bills (1-0)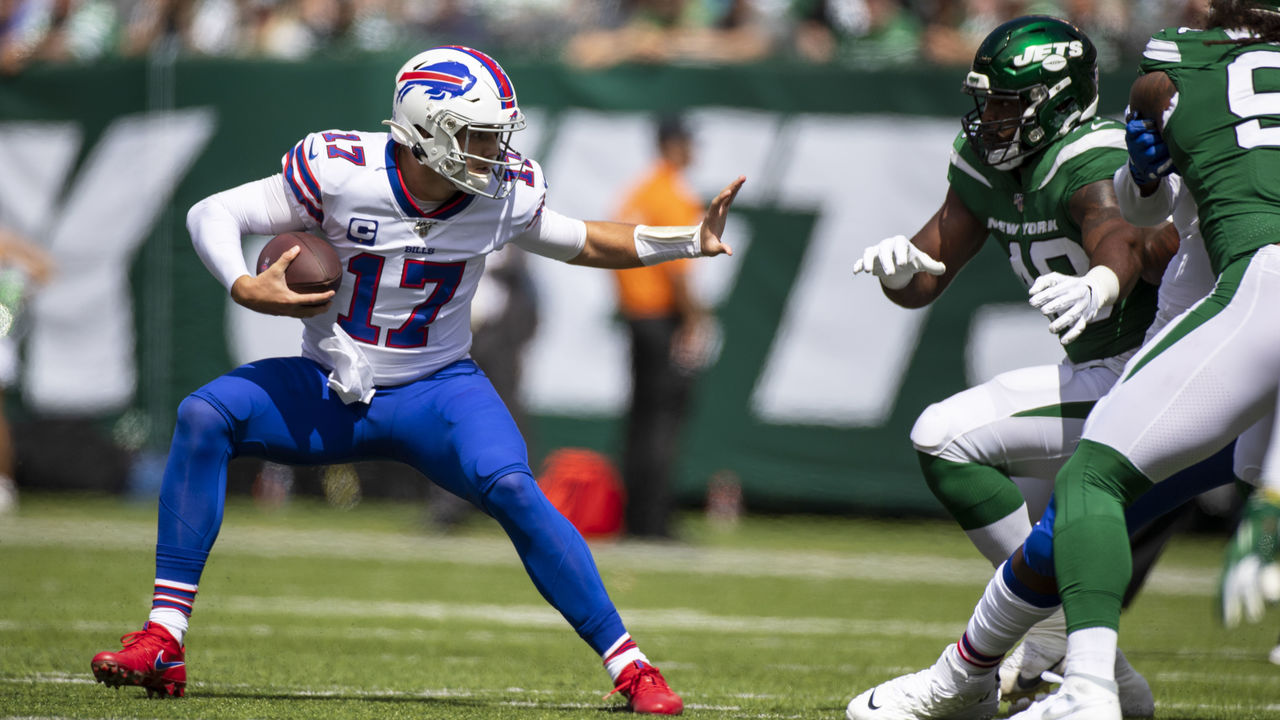 Previous Rank: 22
After being ignored for basically the entire first half, Devin Singletary only needed four carries, which went for 70 yards, to show that Buffalo made the right decision in releasing LeSean McCoy. The rookie will end the Bills' committee approach by the time Week 2 is over.
21. San Francisco 49ers (1-0)
Previous Rank: 24
All Jimmy Garoppolo does is win. The young quarterback is a career 7-2 as the 49ers' starter. With magic like that, San Francisco will make the playoffs for the first time since 2013.
22. Oakland Raiders (1-0)
Previous Rank: 28
Josh Jacobs is winning Rookie of the Year. Knock on wood if you're with us!
23. Detroit Lions (0-0-1)
Previous Rank: 21
It'll take a few more games for people to admit it, but rookie T.J. Hockenson is already a top-five receiving tight end in the NFL.
24. Arizona Cardinals (0-0-1)
Previous Rank: 27
Not a fan of ties? That's a shame because the Cardinals are headed for the NFL's first 0-0-16 season.
25. New York Jets (0-1)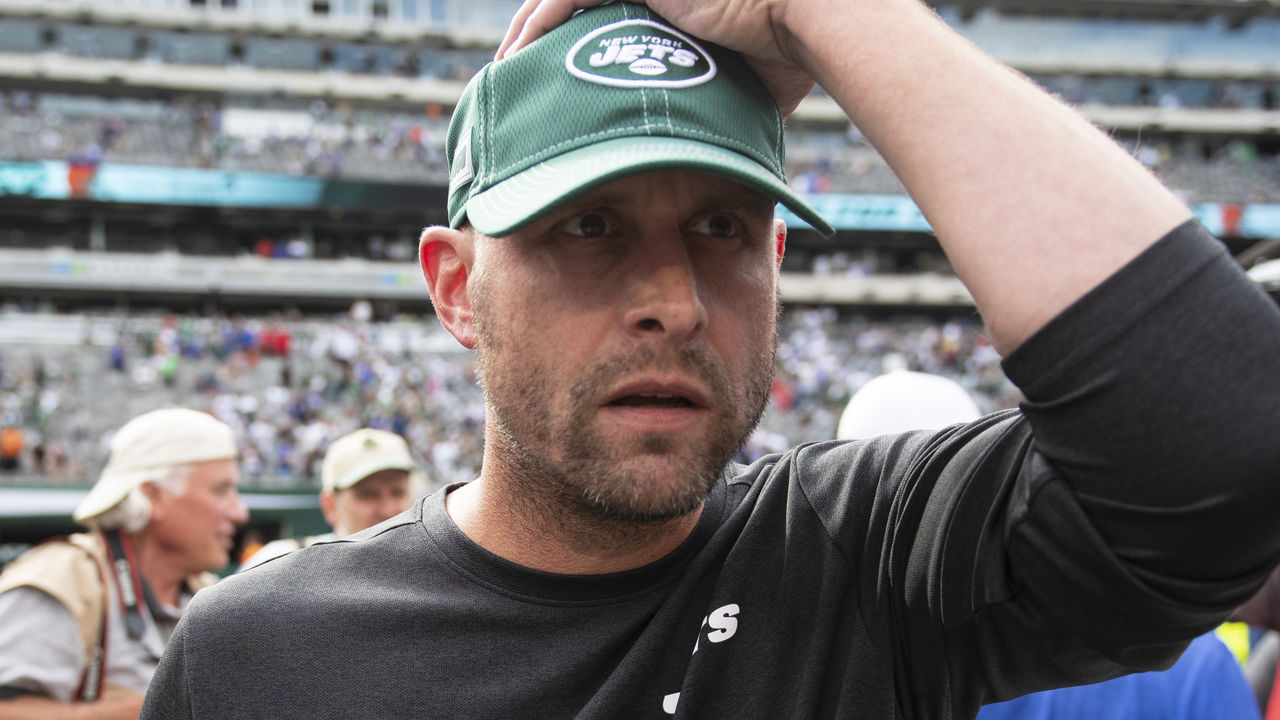 Previous Rank: 19
Jets head coach Adam Gase isn't the man who's going to make Sam Darnold a star. The young quarterback will have to wait it out while Gase is busy making enemies of both his players and the media.
26. Cincinnati Bengals (0-1)
Previous Rank: 29
Andy Dalton had a career-high 418 yards in a close loss to the Seahawks. The quarterback was assumed to be on borrowed time in Cincinnati, but he could be primed for a mid-career renaissance under new head coach Zac Taylor (let's just call this interception one final throwback).
27. Washington Redskins (0-1)
Previous Rank: 26
Given their relatively impressive showing against the Eagles, it's not too much of a stretch to think the Case Keenum-led Redskins can make a legitimate playoff push.
28. Jacksonville Jaguars (0-1)
Previous Rank: 23
The Jaguars are going to be just fine without Nick Foles. Rookie Gardner Minshew displayed the poise, accuracy, and leadership of a veteran in relief of the ex-Eagles quarterback. All eyes were on Kyler Murray, but the top quarterback in the 2019 draft might've fallen to the sixth round.
29. Denver Broncos (0-1)
Previous Rank: 25
The Drew Lock era can't begin soon enough. The Broncos are going nowhere fast until their rookie quarterback enters the fold, so Von Miller should find a way to get the hell out of dodge.
30. Tampa Bay Buccaneers (0-1)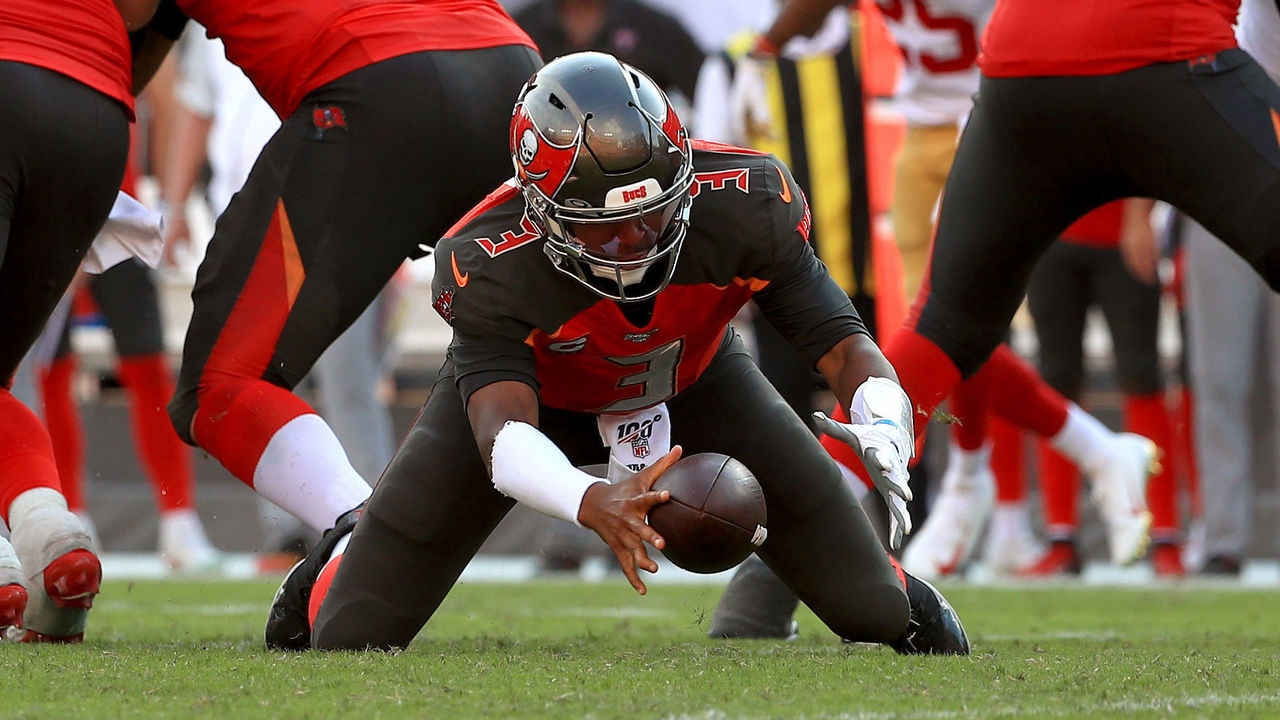 Previous Rank: 30
Not even Bruce Arians can fix Jameis Winston's flaws. The former No. 1 overall pick will soon be benched again in 2019 after continuing to display spotty accuracy and poor decision-making in Week 1. At least the Bucs can start their Tank for Tua early.
31. New York Giants (0-1)
Previous Rank: 31
Eli Manning threw for 300 yards against Dallas, showing that despite the hype for his rookie backup, the veteran remains the superior option over Daniel Jones at quarterback.
32. Miami Dolphins (0-1)
Previous Rank: 32
Alabama and Clemson would beat this team.