ORCHARD PARK, N.Y. - To become an NFL player without following the conventional route through high school and college in the United States, Christian Wade finds it's a lot like learning how to cook.
For the past five months, the former English rugby union standout has been on a crash course in how to be a running back.
Wade, 28, was assigned to the Buffalo Bills in April after he and three others emerged from the 2019 International Player Pathway Program, an initiative that allows athletes from outside North America to develop while occupying an additional spot on a team's practice squad.
Wade was an accomplished winger for Wasps RFC in Premiership Rugby for over seven years and traveled the world with England as well as the British and Irish Lions. The raw ingredients are there for the NFL. Now it's a matter of putting it all together.
"It's like being a chef: you can read all the steps, you can memorize all the steps - you're supposed to do this and do this, use this amount of blah. Then, when you've actually got to do it, can you make it look how it's supposed to look? Make it taste right?" Wade said in an interview at the Bills facility. "That's kind of where I'm at now."
Wade left the six-time league champions in October after accumulating 82 tries, 10 adrift of Premiership Rugby's all-time mark. The record was there for him to obliterate: he once grounded the ball an unsurpassed six times in a single match.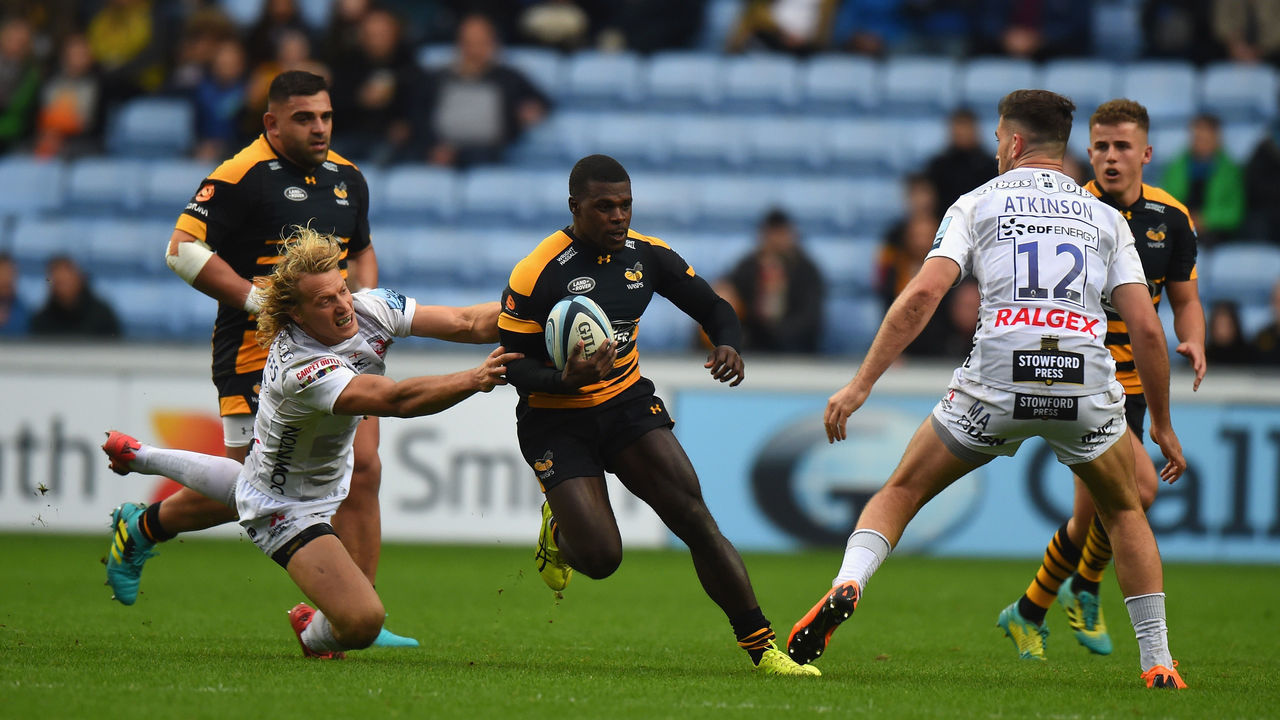 He was a pacey winger who excelled using his own unique playbook. He curated and conducted before charging through enemy lines; his unpredictability was a constant problem for opposition teams and a thrill for fans.
"I think when I first started I kind of missed it," he admitted of leaving rugby for the gridiron. "I was like, 'Aw man, you have to step like this, you have to take the ball like this, you have to run routes and stuff.' But nah, I love it, man. I enjoy it."
Wade believed he needed a new challenge. Seemingly at his sporting peak, he aimed to become the first person to leave rugby union in England and make a 53-man NFL roster.
"I wanted to stimulate my mind differently and also challenge myself physically against some of the best athletes in the world - if not the best," he said.
Wade has given up a lot to pursue his NFL dream. He's left family and friends behind, and a source told theScore that he was earning between £250,000 and £300,000 ($315,000 and $378,000) annually with Wasps. Wade is likely to spend the upcoming season in the Bills' practice squad, where players' yearly takings began at $129,200 in 2018.
"I don't have a backup plan," he confessed.
Wade is following a couple of other familiar faces from rugby union. Alex Gray, a former England Under-20 teammate, landed with the Atlanta Falcons in 2017 as a tight end and is still a member of their expanded offseason roster. Christian Scotland-Williamson, who went to the same school as Wade, joined the Pittsburgh Steelers last season, also as a tight end. Scotland-Williams remains with the team as a second-year participant in the pathway scheme.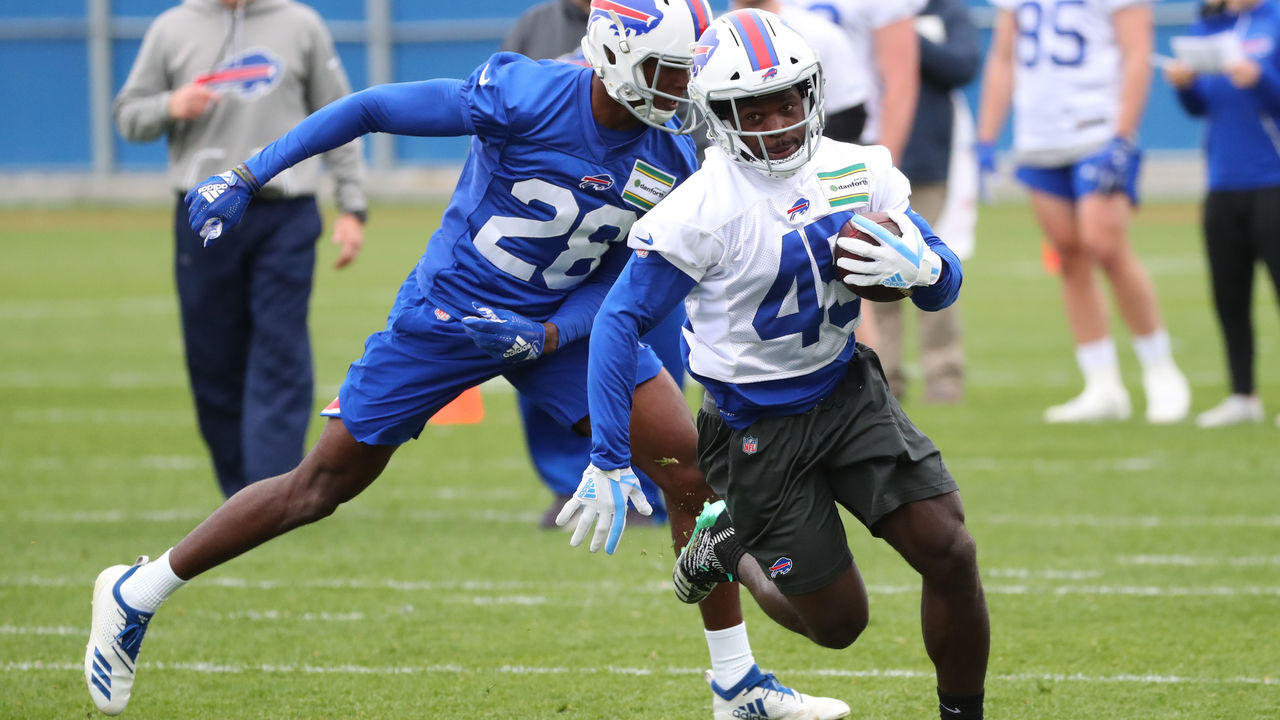 So far, only two players from the program have earned a spot on a game-day roster: Jordan Mailata, a Philadelphia Eagles offensive tackle, who arrived via Australian rugby league; and Efe Obada, a Carolina Panthers defensive end who was an amateur football player in England.
"The playbook's obviously one hurdle but, for me, I'm finding the other basic fundamentals like handoffs, different footwork and stuff, reading blockers - that's like a totally new thing," Wade described of his own acclimation.
Wade's individuality and imagination on the rugby pitch could be stifled by the more regimented NFL playbook, but the drawbacks of his rugby game are less noticeable in football.
"In his (rugby) position, defensively, he'd have to tackle guys who could be nearly seven stone (98 pounds) heavier than him, certainly going on for a foot taller than him," Alex Lowe, deputy rugby correspondent for The Times, said of Wade's defensive attributes.
Wade's supposed frailties in this department denied him more than one England cap. His last international appearance was a solitary tour match with the British and Irish Lions six years ago. In the NFL, the 5-foot-9 speedster can focus purely on offense.
"He doesn't have to spend some of his week's training time on defense, to try to improve an area that he's naturally going to be less effective at," Lowe explained. "He can actually spend his whole week improving the areas that are already his brilliant strength, which are his pace, his footwork, and his attacking instincts."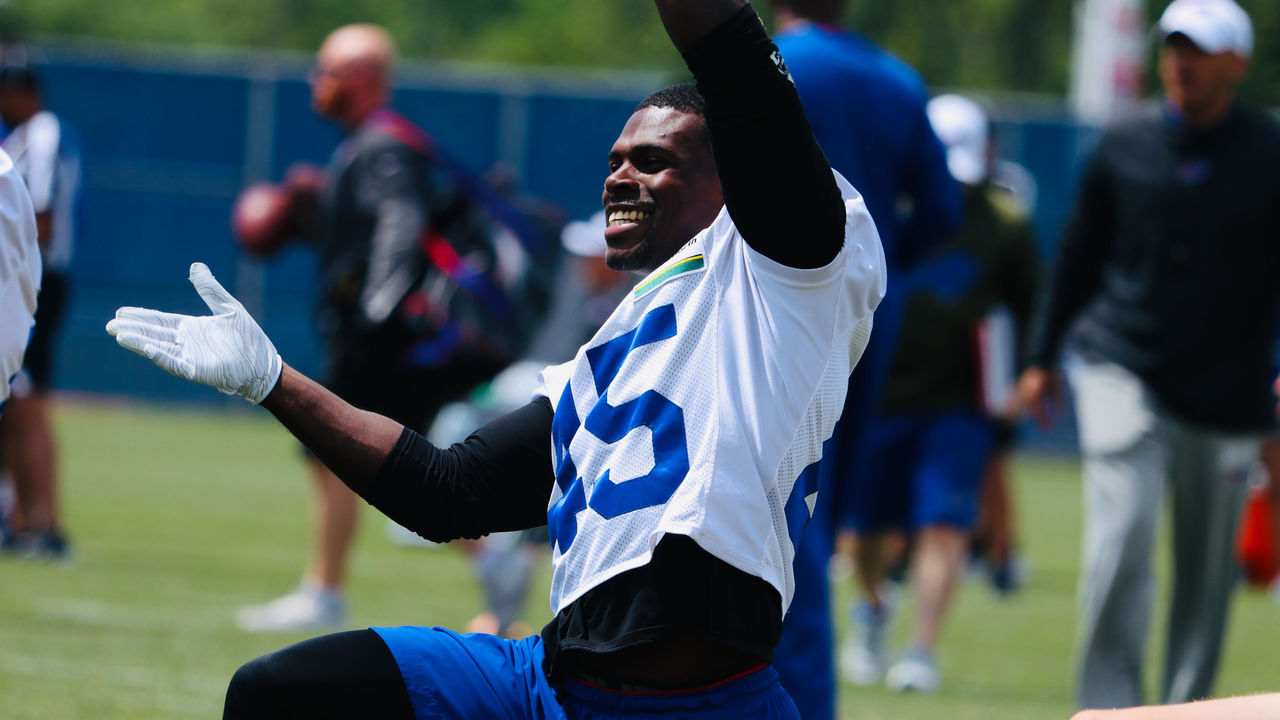 The current setup in Orchard Park should give Wade every chance to compile a convincing case to be on Buffalo's 2020 roster. The Bills' $18-million state-of-the-art sports performance center was opened at their training complex in April and is the envy of many NFL teams.
He seems to fit into the team dynamic, performing the boyish prank of tapping a teammate on his opposite shoulder during Wednesday's practice while joking with fellow rookie running back Devin Singletary.
Wade also has two staunch supporters in Joe Collins and Jo Clubb, the faces of the sports performance department who joined the Bills after leaving similar roles in their native United Kingdom. "We've got a little Team GB," Wade grinned.
"When you're trying to introduce your kids to rugby, you want them to watch Christian Wade," Lowe said, noting the player's infectious smile and "electricity" in his play. But it's not just what he does on the field that should influence the next generation; Wade's outlook could serve as a valuable lesson far outside the sporting sphere.
"I might have given up on other opportunities, I dunno, but I'm a strong believer in doing what makes me happy; making the most out of life's opportunities."