Quarterbacks are a staple of the first round of the NFL draft, and the number of pivots selected among the first 32 picks rarely fluctuates year to year. Sixteen of the last 17 drafts have featured two-to-five quarterbacks hear their name called on Day 1.
The lone outlier, 2013, saw only one - EJ Manuel - drafted in the first round. As you'd expect, no quarterback from the paltry 2013 class will be a starter this fall.
Generally, there are always more than a couple of teams in need of a quarterback heading into draft week, so being the third-best signal-caller in a class will often get you a handshake with the commissioner on the first day.
Which brings us to 2019. The Arizona Cardinals, who picked quarterback Josh Rosen with the 10th selection just a year ago, appear destined to take Oklahoma's Kyler Murray with the first overall pick. Behind them, a number of teams need to find their QB of the future: the New York Giants, Denver Broncos, Miami Dolphins, and Washington Redskins are just a few.
That's why there were four quarterbacks projected in the top 17 in theScore's mock draft 5.0. Murray, Ohio State's Dwayne Haskins, Missouri's Drew Lock, and Duke's Daniel Jones may all come off the board on April 25.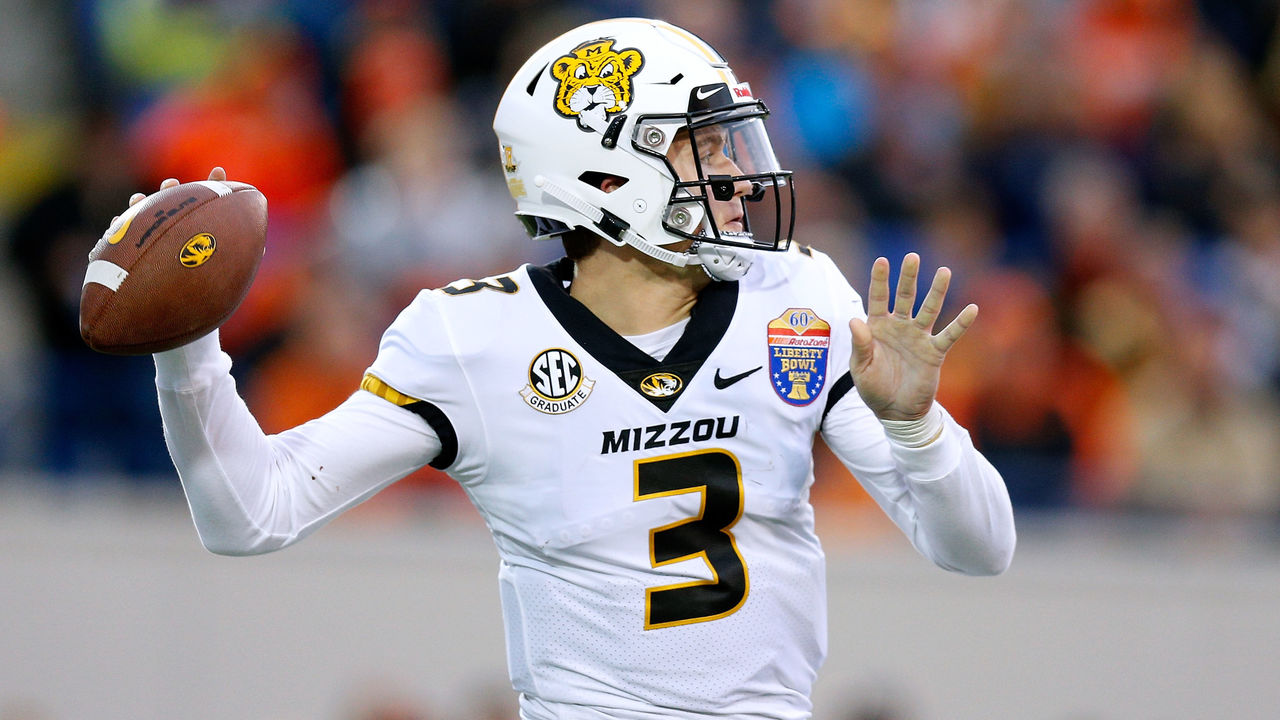 Perhaps, though, those teams should wonder whether it's better to wait a year.
Murray and Haskins - despite spending only one full season apiece as the starting quarterback for their respective schools - look to be bona fide first-round picks. Murray's speed is unrivaled, and he was the best player in college football in 2018. Haskins completed 70 percent of his passes while averaging 9.1 yards per attempt.
Lock improved as a senior, as he completed 62.9 percent of his passes after finishing sub-60 percent in each of his first three years of college.
Of the 27 quarterbacks drafted in the first round since 2010, only three had career completion percentages below 60 percent: Josh Allen and Lamar Jackson (2018), and Jake Locker (2011).
Jones was also below 60 percent for his career at Duke (59.9). And though the 6-foot-5, 221-pound quarterback also improved as a senior, he did it without creating many big plays. Jones' 6.8 yards per attempt ranked tied for 81st among qualified FBS quarterbacks, and his 14 completed passes of 30 or more yards were tied for 68th.
Allen, Locker, Blaine Gabbert, and Christian Ponder were the only ones among those 27 QBs to average 6.8 yards per attempt or fewer as a senior.
There's another reason why it might be worth waiting one more year for your quarterback of the future: the 2020 draft has the potential to be loaded.
Five quarterbacks who could be worth the wait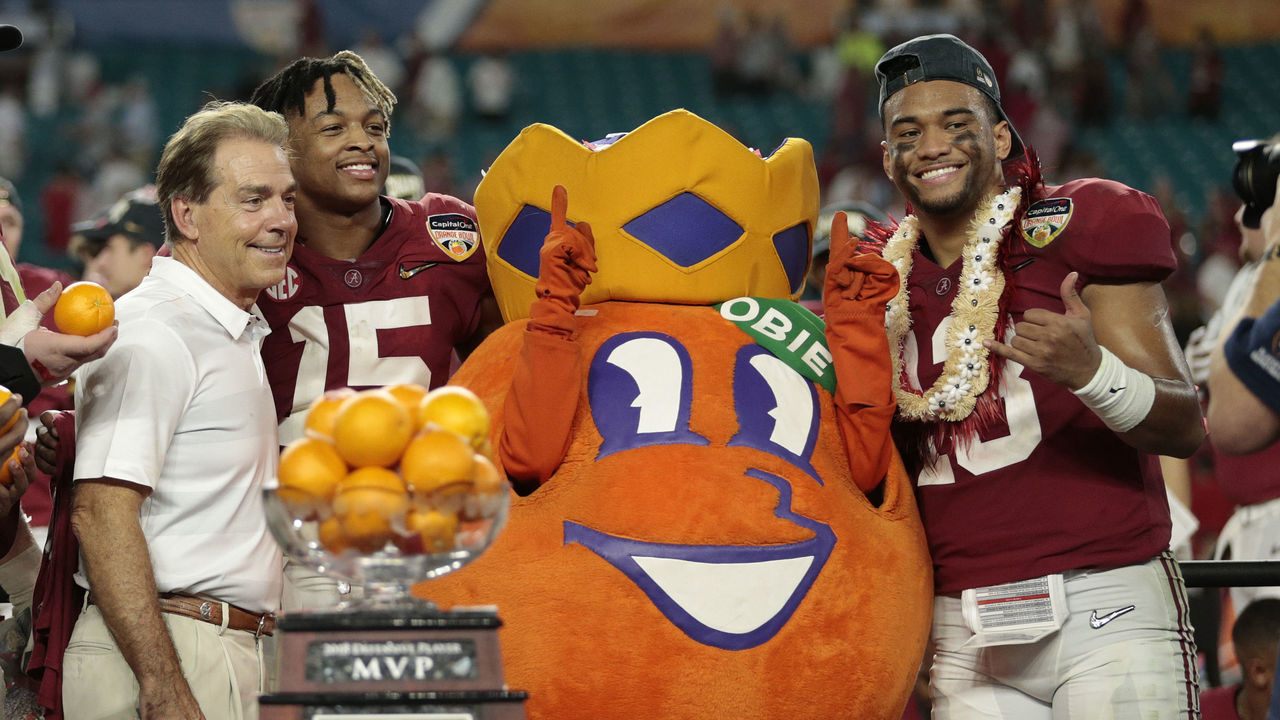 The favorite to win the 2019 Heisman Trophy is also the best quarterback prospect Alabama has had under Nick Saban. The 6-foot-1, 218-pound Tagovailoa was incredibly efficient as a sophomore, as he completed 69 percent of his passes and averaged a touchdown every 8.3 attempts. He has a big arm and led the nation in completed passes of 40-plus and 50-plus yards.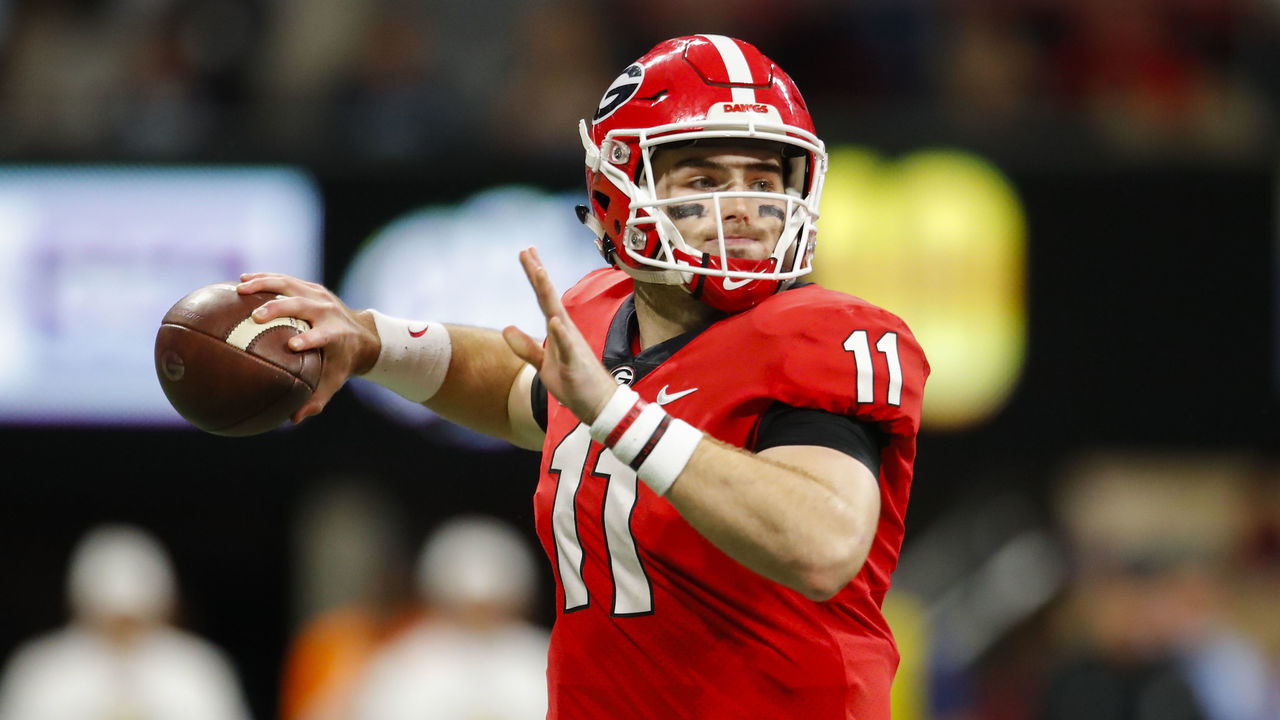 As a 19-year-old, Fromm led Georgia to the national championship game. Last season, he improved as a passer in nearly every statistical category. Among SEC quarterbacks in conference play, he ranked second in passer rating, completion percentage, and yards per attempt. Fromm, 6-foot-2 and 220 lbs, looks as though he'll be the first Georgia quarterback since Matthew Stafford to be taken in the first round.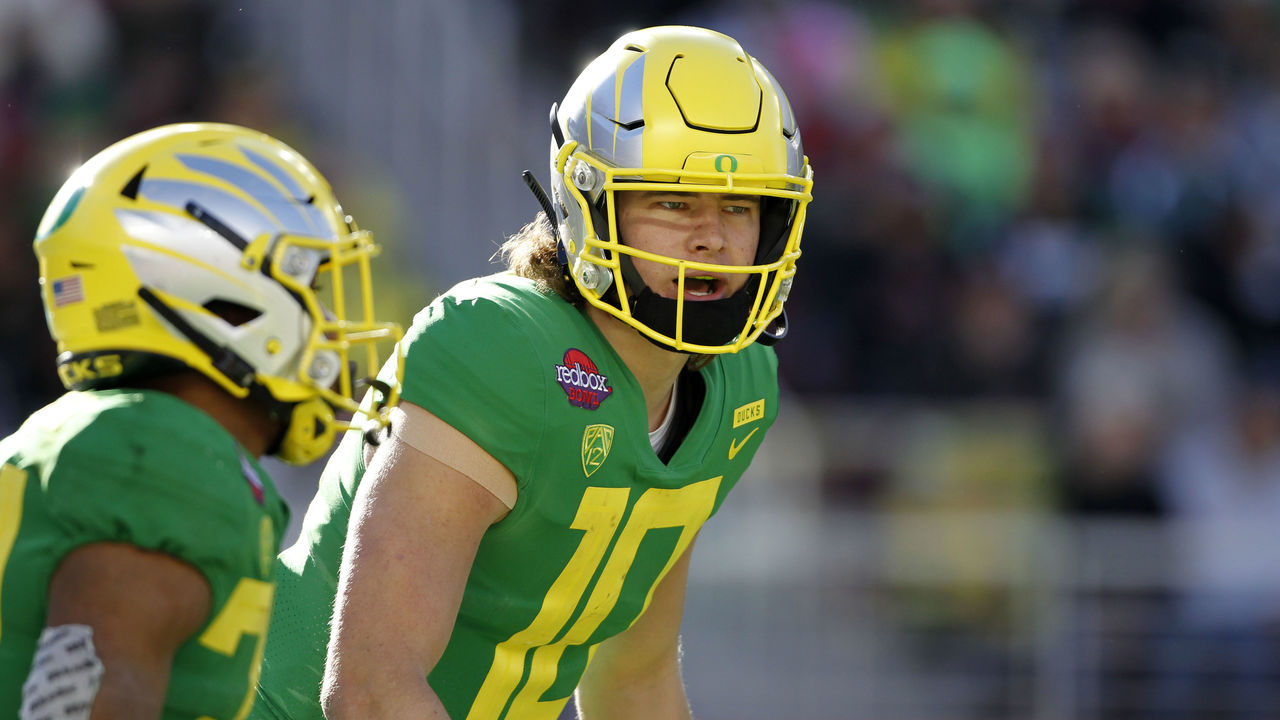 Herbert had an opportunity to go pro this year but decided to return for his senior season. He will have a chance to improve on the 59.4 percent completion rate he posted in 2018. The 6-foot-6, 233-pound prospect was an under-the-radar hometown recruit from Eugene who will have experience on his side (in addition to size) during next year's draft process. If he stays healthy, he'll finish his Ducks career as a four-year starter.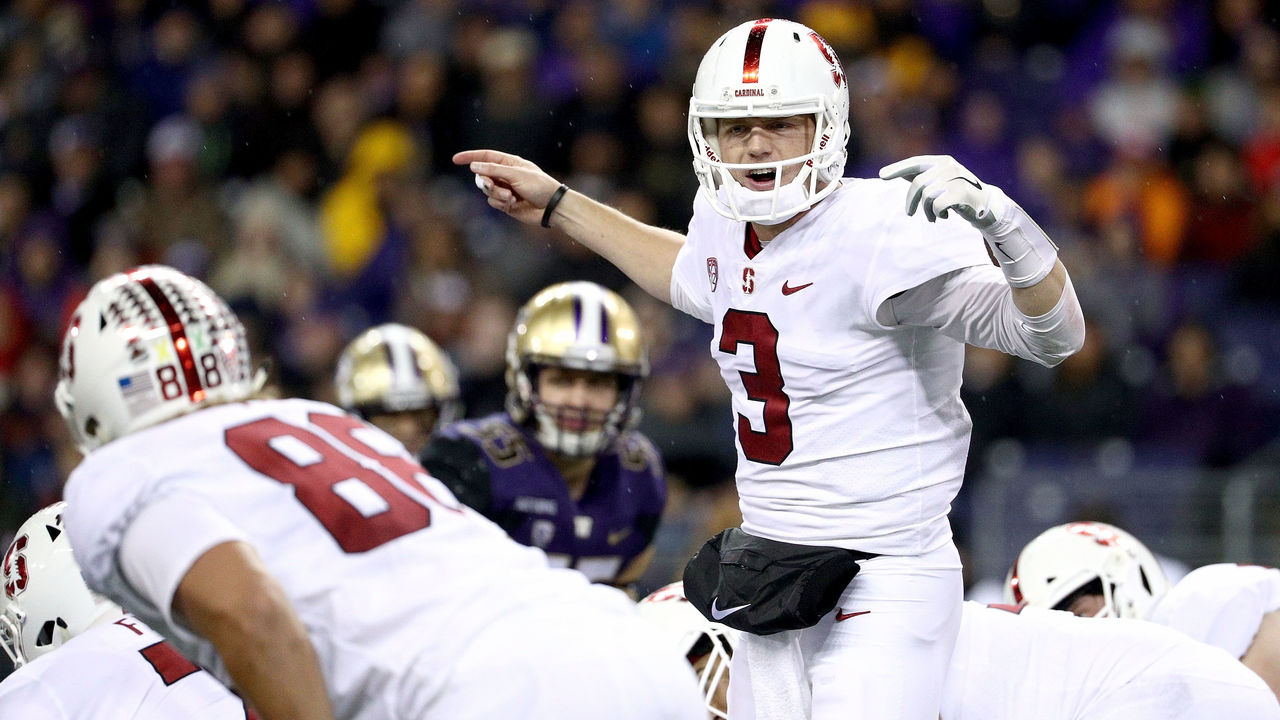 The 6-foot-5, 215-pound Costello blossomed as a junior. He completed 65.1 percent of his throws, passed for 3,540 yards, and ranked 11th nationally with 8.6 yards per attempt. Costello is a fairly typical pocket passer. If he plays his way into the first round, he'd be the first Cardinal quarterback taken that early since Andrew Luck.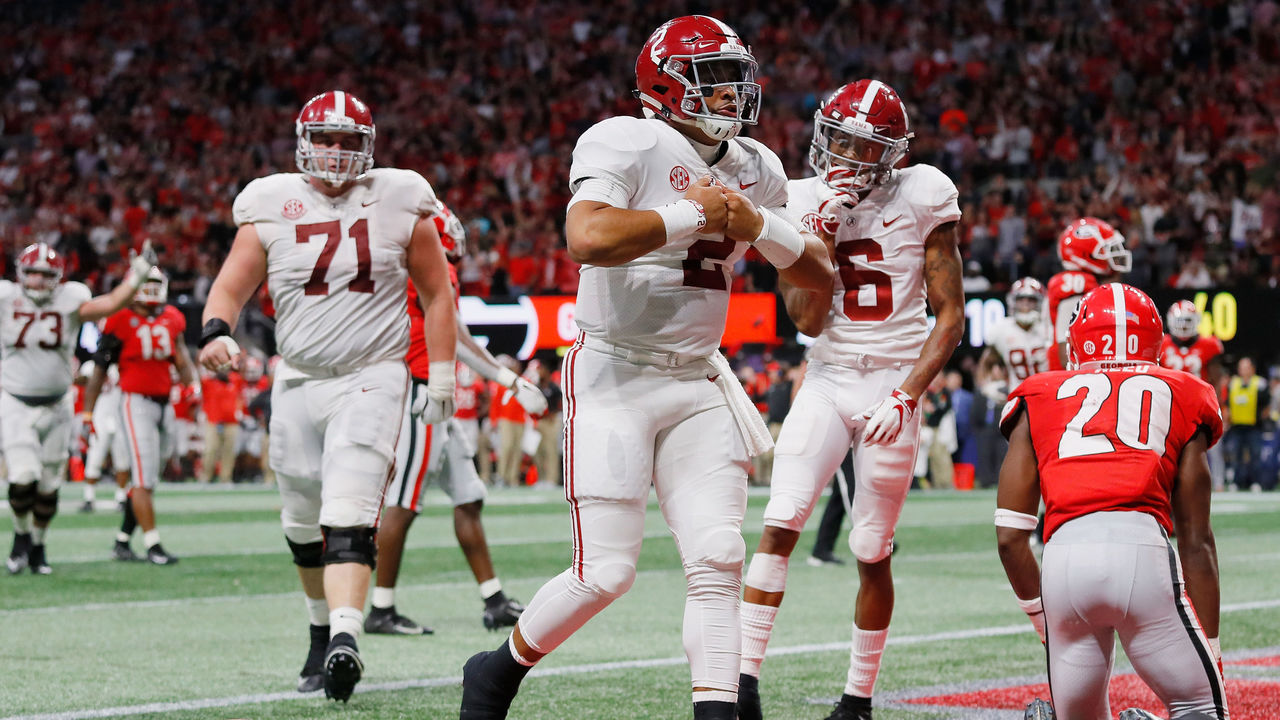 Why not? In two years as head coach, Lincoln Riley has mentored first-round quarterbacks Baker Mayfield and Murray. Now, he will work with Hurts, who transferred from Alabama. At 6-foot-2 and 219 lbs, Hurts is the biggest quarterback to play for Riley with the Sooners. He threw only one interception in 254 attempts in 2017, which was his last year as a starting quarterback. It's hard to believe he won't thrive in the Sooners' system.
Mark Cooper (@mark_cooperjr) is theScore's NCAA writer.