Guessing the landing spots and contract terms for the NFL's top free agents in 2019.
Le'Veon Bell, RB
Age: 27
2018 Stats: N/A
Potential suitors: Jets, Eagles, Buccaneers, Colts, Ravens, Texans
Bell reportedly turned down a five-year, $70-million offer before breaking off talks with the Steelers and sitting out the 2019 campaign. The sticking point in those discussions was probably the reported $33 million guaranteed.
Bell's made it very clear he wants his checks locked down. Todd Gurley's $45 million in practical guarantees stands as the current high-water mark for running backs, a total Bell will surely surpass with multiple teams expected to bid for his services. He'll go wherever the money is, but perhaps the perfect fit is in Tampa Bay, where new head coach Bruce Arians could use Bell's ample receiving talents in the role that made David Johnson a star.
Prediction: Buccaneers on a 5-year, $75-million contract ($48 million guaranteed)
Nick Foles, QB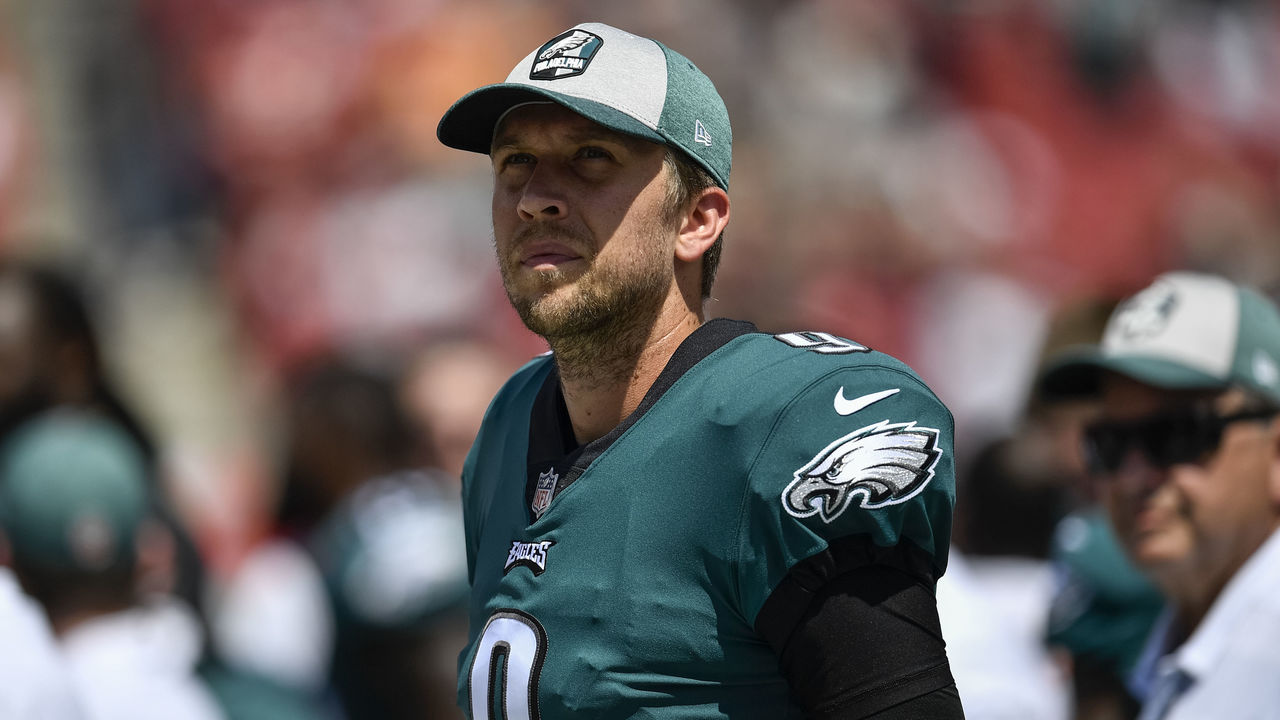 Age: 30
2018 Stats: 1,413 yards passing, 7 TD, 4 INT
Potential suitors: Jaguars, Redskins, Dolphins
The going rate for a franchise quarterback is north of $20 million per season, but Foles could be hard-pressed to reach that number because of a softer-than-expected market. Outside of Jacksonville, it's hard to find a logical landing spot for the former Super Bowl MVP. The Jaguars are tight against the salary cap partially because they bid against themselves to give Blake Bortles a three-year extension worth $54 million only a year ago - $16.5 million of which remains on the books this season. With a few cuts, the Jaguars can afford to make Foles an offer that tops Case Keenum's two-year, $36-million pact with the Broncos but it would still fall well short of elite QB money.
Prediction: Jaguars on a 3-year, $58-million contract ($36 million guaranteed)
Golden Tate, WR
Age: 30
2018 Stats: 795 yards receiving, 4 TD
Potential suitors: Patriots, Eagles, Jets, Colts, Packers
Don't let an underwhelming stint with the Eagles fool you - it's incredibly difficult for a receiver to make much of an impact after a midseason trade. Tate still has a considerable amount of value, and that should be reflected in the contract he receives on the open market. The Colts, equipped with $100-plus million in salary cap space, are a particularly interesting fit given the way Tate's skills from the slot would complement T.Y. Hilton's ability to stretch the field.
Prediction: Colts on a 3-year, $36-million contract ($24 million guaranteed)
Trent Brown, OT
Age: 25
2018 Stats: 3 sacks, 12 QB hits, 39 pressures allowed
Potential suitors: Patriots, Texans, Cardinals, Bengals
New England would presumably like to keep Brown after his breakout year, as young tackles with his kind of upside are hard to come by. But if the bidding gets beyond a number Bill Belichick and Co. have in mind, you can bet they'll happily step aside and take the compensatory pick they'd get next year. The Texans, heading into this offseason in desperate need of an upgrade (or three) up front, should be the team that steps up to steal Brown away.
Prediction: Texans on a 4-year, $42-million contract ($20 million guaranteed)
Tevin Coleman, RB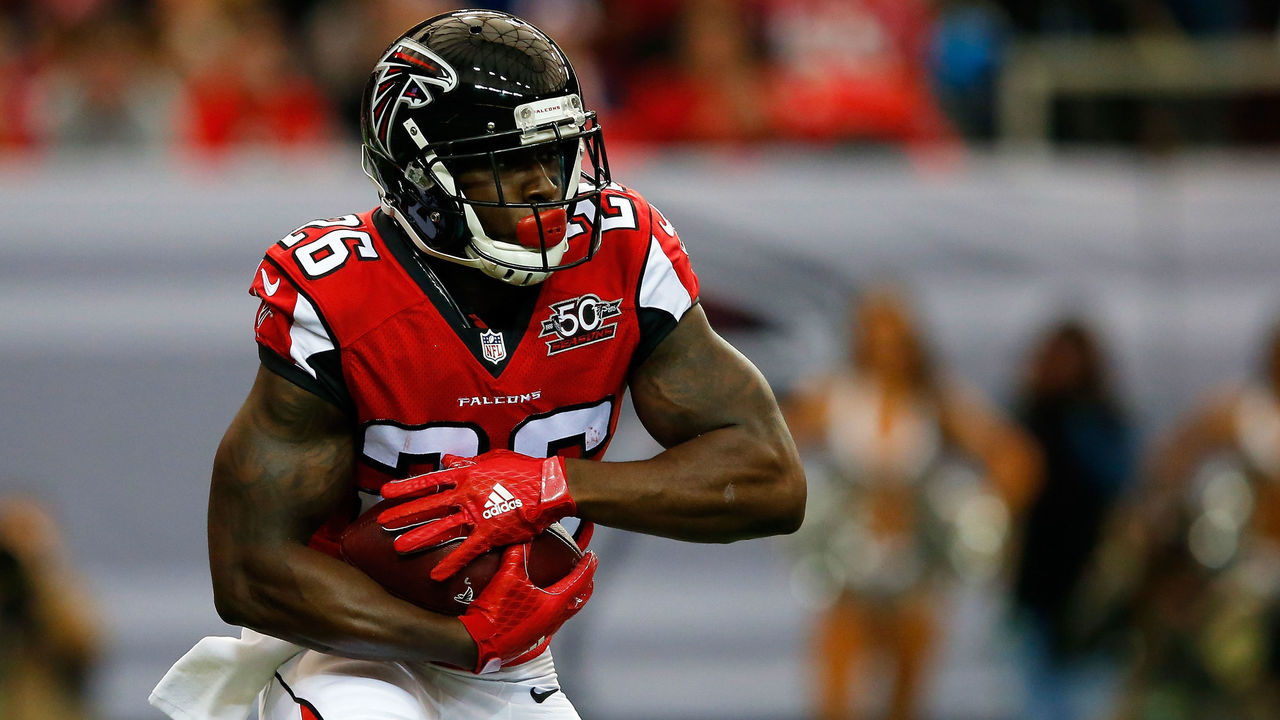 Age: 25
2018 Stats: 1,076 total yards, 9 TD
Potential suitors: Jets, Bills, Eagles
The Jets are expected to take a shot at signing Le'Veon Bell, but perhaps a more prudent target would be the former Falcons tailback. Coleman is an explosive straight-line runner and an adept receiver, but he's underwhelmed when given a featured role and is probably best used as the leader of a 60-40 timeshare. The Jets could look to patch other weaknesses with the money saved by downgrading from Bell to Coleman. Adding intrigue, the two running backs share the same agent.
Prediction: Jets on a 4-year, $26-million contract ($13 million guaranteed)
Jared Cook, TE
Age: 31
2018 Stats: 896 yards receiving, 6 TD
Potential suitors: Patriots, Texans, Lions
Cook's impressive 2018 stats came on an absurd 101 targets, the result of a nearly complete lack of receiving talent on the Raiders. Ten years deep in his career and firmly on the wrong side of 30, this will surely be the underrated Cook's final chance to cash in. His deal shouldn't equal the hefty one given to Trey Burton last offseason, but something in the range of $7 million per season is possible.
Prediction: Lions on a 3-year, $20-million contract ($9 million guaranteed)
John Brown, WR
Age: 28
2018 Stats: 715 yards receiving, 5 TD
Potential suitors: Raiders, Bills, Eagles, Patriots
The Eagles don't have much money to spend in free agency but need to find a way to add a deep threat to their offense nonetheless. Enter Brown, once considered a budding star but now a player whose shine has come off because of nagging health issues and subpar quarterback play. Howie Roseman has a history of taking shots on wideout reclamation projects. Brown will bring upside at a bargain.
Prediction: Eagles on a 2-year, $14-million contract ($6 million guaranteed)
Teddy Bridgewater, QB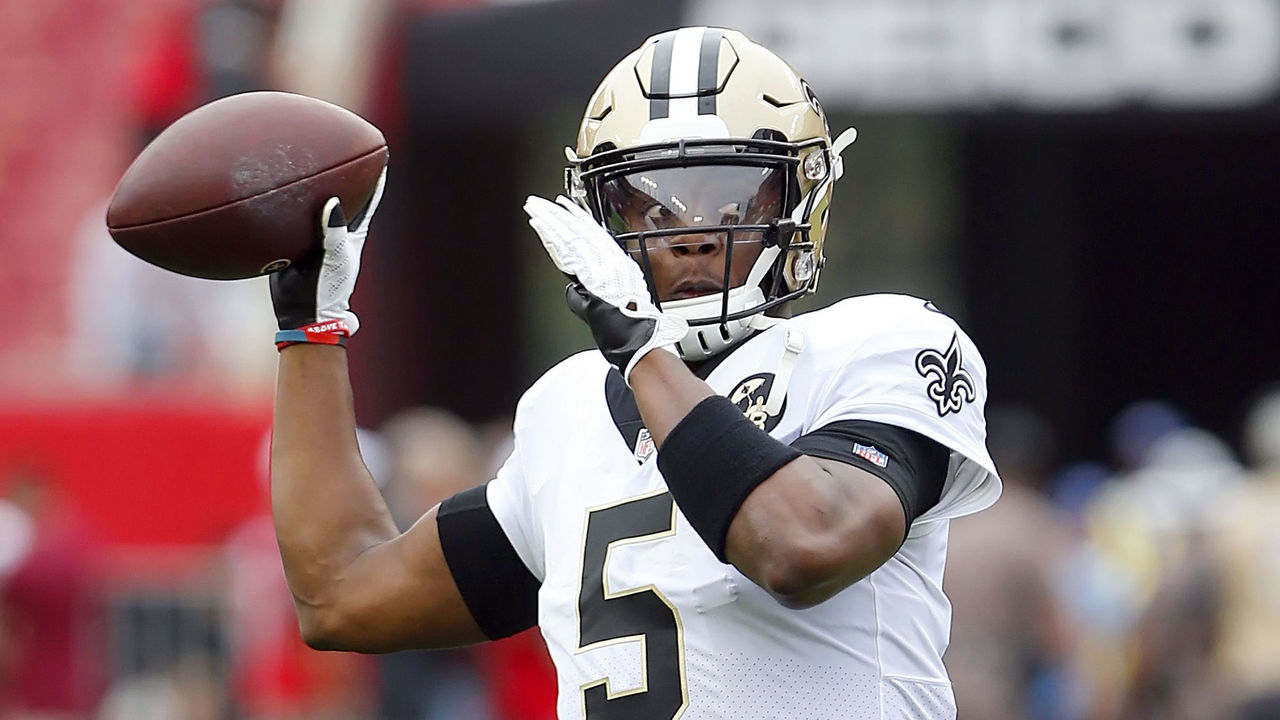 Age: 26
2018 Stats: 118 yards passing, 1 TD, 1 INT
Potential suitors: Dolphins, Redskins, Saints
Bridgewater returning to the Saints would only make sense if there aren't any starting jobs out there for him. With the Dolphins seemingly set to move on from Ryan Tannehill, but not necessarily going all-in for a rookie quarterback until next year, they're the perfect team to get him extensive playing time on a one-year deal before he hits free agency again next offseason.
Prediction: Dolphins on a 1-year, $8-million contract ($8 million guaranteed)
Mark Ingram, RB
Age: 29
2018 Stats: 815 total yards, 7 TD
Potential suitors: Panthers, Saints, Eagles
Ingram signed his last deal, a four-year pact worth $16 million, at a time when running back salaries had bottomed out. Now on the verge of 30 and the clear second fiddle in the Saints' backfield, Ingram probably won't like what the market has for him this go-around, either. Perhaps re-upping as the thunder to Alvin Kamara's lightning is his best option.
Prediction: Saints on a 2-year, $10-million contract ($6 million guaranteed)
Tyrell Williams, WR
Age: 27
2018 Stats: 653 yards receiving, 5 TD
Potential suitors: Raiders, Cardinals, Titans, Colts
The oft-forgotten former Chargers wideout is reportedly drawing interest from several teams, presumably owing to his appealing combination of age, long speed, and the overall weakness of this year's crop of free-agent wideouts. The Raiders are in desperate need of receiving weapons and could end up paying a steep price for a veteran with just one 1,000-yard season on his resume.
Prediction: Raiders on a 3-year, $36-million contract ($20 million guaranteed)
Adam Humphries, WR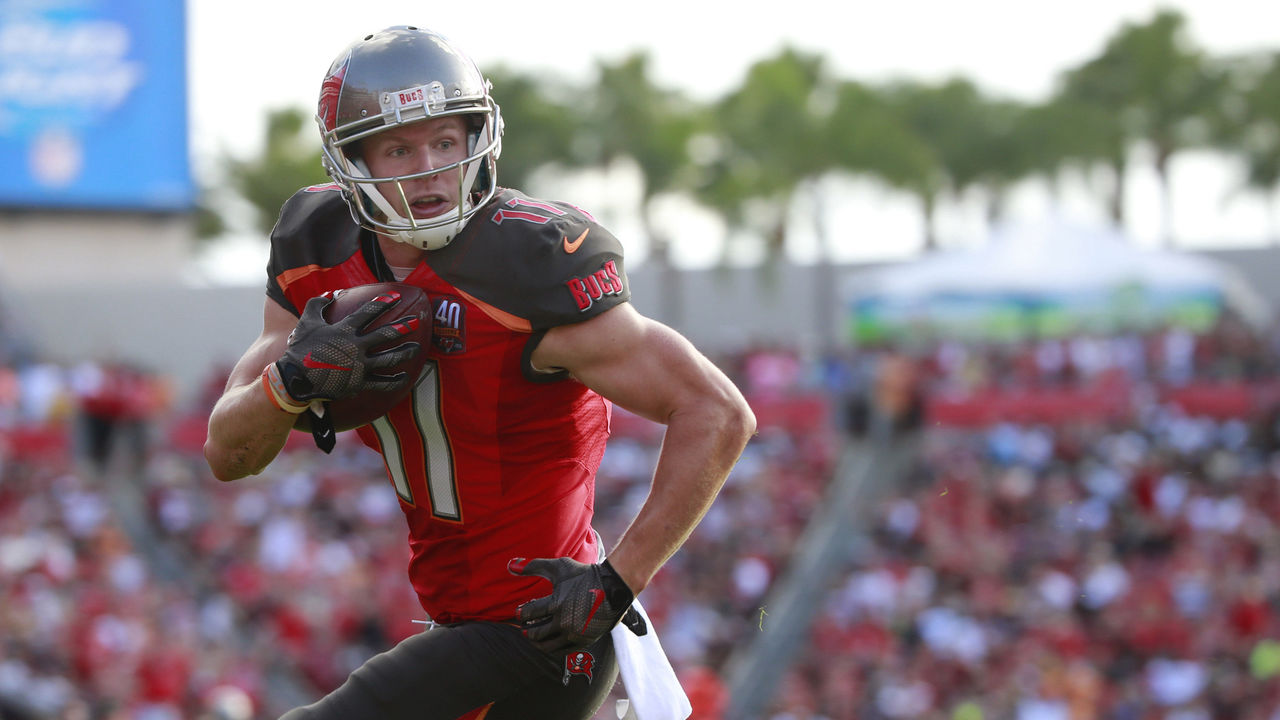 Age: 25
2018 Stats: 816 yards receiving, 5 TD
Potential suitors: Patriots, Broncos, Bills, Titans
It's almost too obvious to attach Humphries to the Patriots as the heir to the Wes Welker-Julian Edelman slot dynasty. The Patriots won't care about the triteness of that narrative, but they know how to construct a team.
Prediction: Patriots on a 4-year, $40-million contract ($21 million guaranteed)
Matt Paradis, C
Age: 29
2018 Stats: 1 sack, 5 pressures allowed
Potential suitors: Broncos, Rams, Panthers
Paradis is far and away the best center on the market, and there is no shortage of teams who will be in search of an upgrade in the middle. Look for the Panthers to win the bidding war in an effort to keep the offensive line from falling apart after the retirement of five-time Pro Bowler Ryan Kalil.
Prediction: Panthers on a 4-year, $42-million contract ($24 million guaranteed)
Devin Funchess, WR
Age: 24
2018 Stats: 549 yards receiving, 4 TD
Potential suitors: Bills, Titans, Jaguars, 49ers
The Bills can't expect Josh Allen to develop as a passer with the NFL's worst receiving corps. They'll likely address the position early in the draft, but adding a free agent like Funchess, whom Bills GM Brandon Beane drafted while serving as the Panthers' assistant GM in 2015, would be wise. Funchess won't outrun anyone and his issues with drops persist, but he has experience snagging balls from Cam Newton that didn't always end up where they were supposed to. Josh Allen's game has more than a little Newton to it.
Prediction: Bills on a 2-year, $11-million contract ($6 million guaranteed)