Guessing the landing spots and contract terms for the NFL's top free agents in 2019.
Earl Thomas, S
Age: 29
2018 stats: 22 tackles, 3 INT, 5 PD
Potential suitors: 49ers, Cowboys, Chiefs
The 49ers ranked last in the NFL with only two interceptions last season and have nearly $70 million to spend on fixing that issue. Thomas has long been linked to his hometown Cowboys, but recently made it clear he won't be giving any discounts.
A reunion with former Legion of Boom member Richard Sherman in the Bay Area is a natural fit. The two would relish the chance to punish their former team twice a season.
Prediction: 49ers on a 4-year, $53-million contract ($36 million guaranteed)
Trey Flowers, EDGE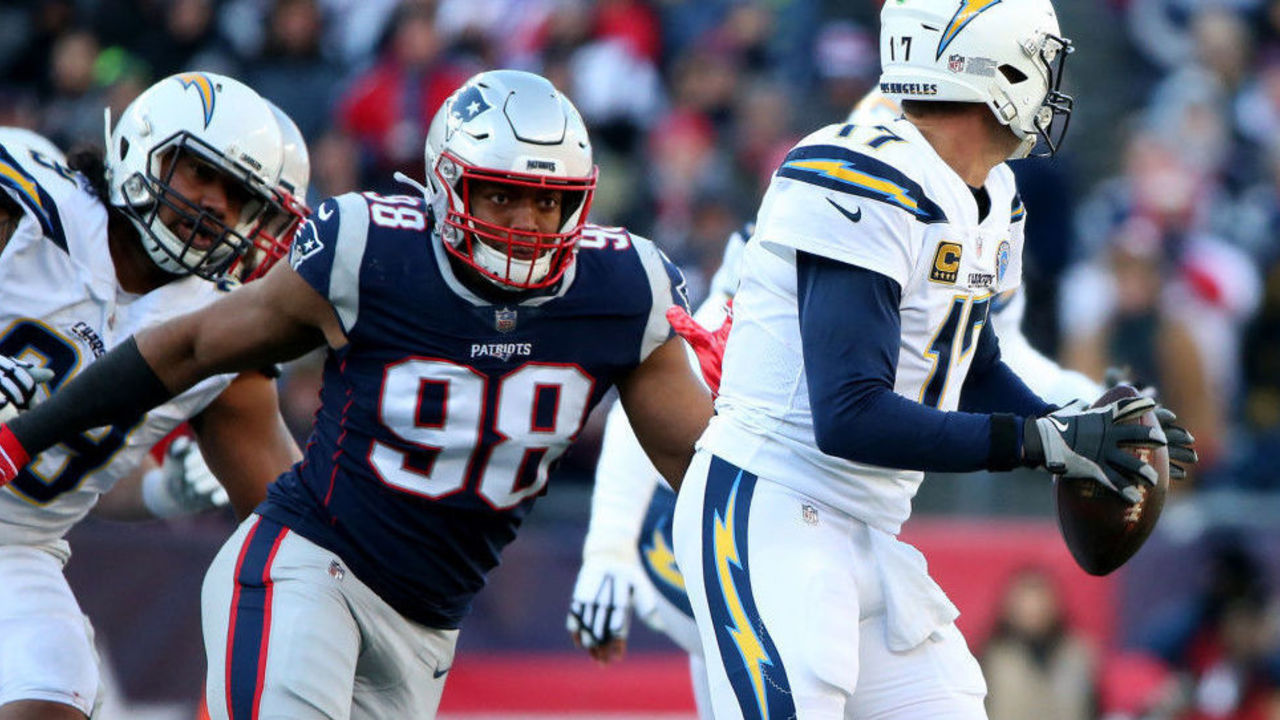 Age: 25
2018 stats: 57 tackles, 7.5 sacks, 3 FF
Potential suitors: Colts, Patriots, Dolphins
With over $100 million to spend, there's no chance the Colts emerge from free agency without at least one big fish. Flowers stands as the premier edge rusher available after the franchise tag period and would fit nicely in Matt Eberflus' defensive scheme. The Patriots should make a run at retaining their versatile former fourth-round pick, but they can't match the kind of check the Colts can write.
Prediction: Colts on a 6-year, $105-million contract ($65 million guaranteed)
Landon Collins, S
Age: 25
2018 stats: 96 tackles, 4 PD, 1 FF
Potential suitors: Colts, Redskins, Chiefs
The Giants could have retained the three-time Pro Bowler on the relatively affordable franchise tag for safeties, but they let him walk ostensibly because he's a liability in pass coverage. In a league where many teams favor interchangeable safeties, the Colts could have the luxury of playing ball hawk Malik Hooker in a deep coverage role while deploying Collins near the line of scrimmage, where he excels. You don't save nine figures of cap space without intending to go on a spending spree; Collins should be on the shopping list.
Prediction: Colts on a 5-year, $60-million contract ($42 million guaranteed)
C.J. Mosley, LB
Age: 26
2018 stats: 105 tackles, 0.5 sacks, 1 INT, 5 PD
Potential suitors: Ravens, Bengals, Raiders
It's baffling the Ravens were so willing to let Mosley, the unquestioned leader of their defense, hit free agency. Perhaps they merely want to give him the courtesy of learning his true market value. In the end, a reunion between the two sides appears logical. Recent cap-saving moves by the Ravens suggest they're prepping to match any offer Mosley receives.
Prediction: Ravens on a 5-year, $55-million contract ($38 million guaranteed)
Anthony Barr, LB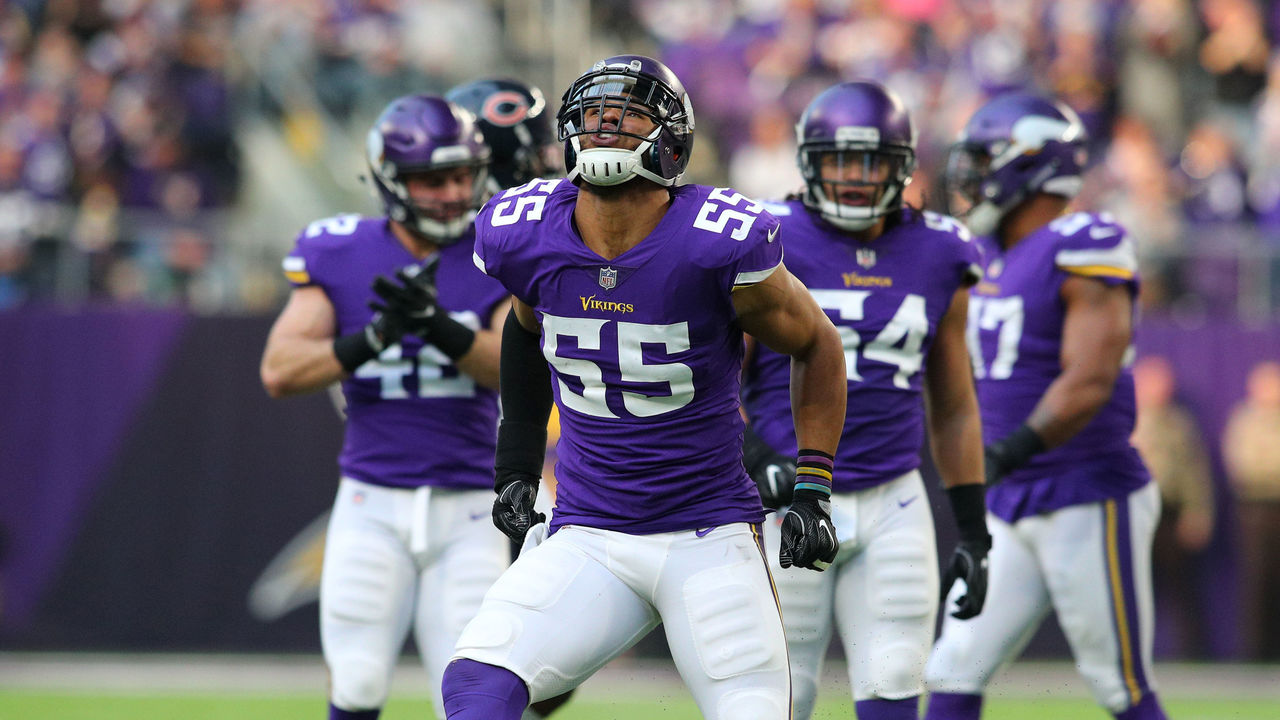 Age: 26
2018 stats: 55 tackles, 3 sacks, 2 PD, 1 FF
Potential suitors: Lions, Packers, Colts, 49ers
Projecting Barr's landing spot is a tough task. There's little clarity as to whether he prefers to remain in the strongside linebacker role or if he'd rather focus on rushing the passer as a 3-4 edge player. Lions head coach Matt Patricia got the most out of versatile linebackers with pass-rushing chops in New England, and he needs reinforcements at both levels of his front seven.
Prediction: Lions on a 4-year, $54-million contract ($30 million guaranteed)
Ndamukong Suh, DT
Age: 32
2018 stats: 59 tackles, 4.5 sacks, 4 PD
Potential suitors: Chargers, Rams
Suh was an excellent addition for the Rams last season, and it would be no surprise to see him re-sign for another year or two. But, with pressing needs on the edge and the offensive line, the club could elect to reallocate that money. Here's to wagering a guess that Suh ends up staying in L.A. anyway. The Chargers have a major need on the defensive interior, the cap space to justify a deal, and they give Suh an opportunity to contend for the Super Bowl ring he narrowly missed out on in February.
Prediction: Chargers on a 2-year, $24-million contract (fully guaranteed)
Sheldon Richardson, DT
Age: 28
2018 stats: 49 tackles, 4.5 sacks
Potential suitors: Browns, Giants, Bills
Entering the offseason with plenty of salary cap space, Cleveland should be eyeing a few marquee additions to help build upon a promising 2018. Spending some of that money to upgrade the defensive front should be a major priority, as a player like Richardson would help a leaky run defense and provide an interior pass-rush complement to Myles Garrett on the edge.
Prediction: Browns on a 3-year, $36-million contract ($18 million guaranteed)
Tyrann Mathieu, S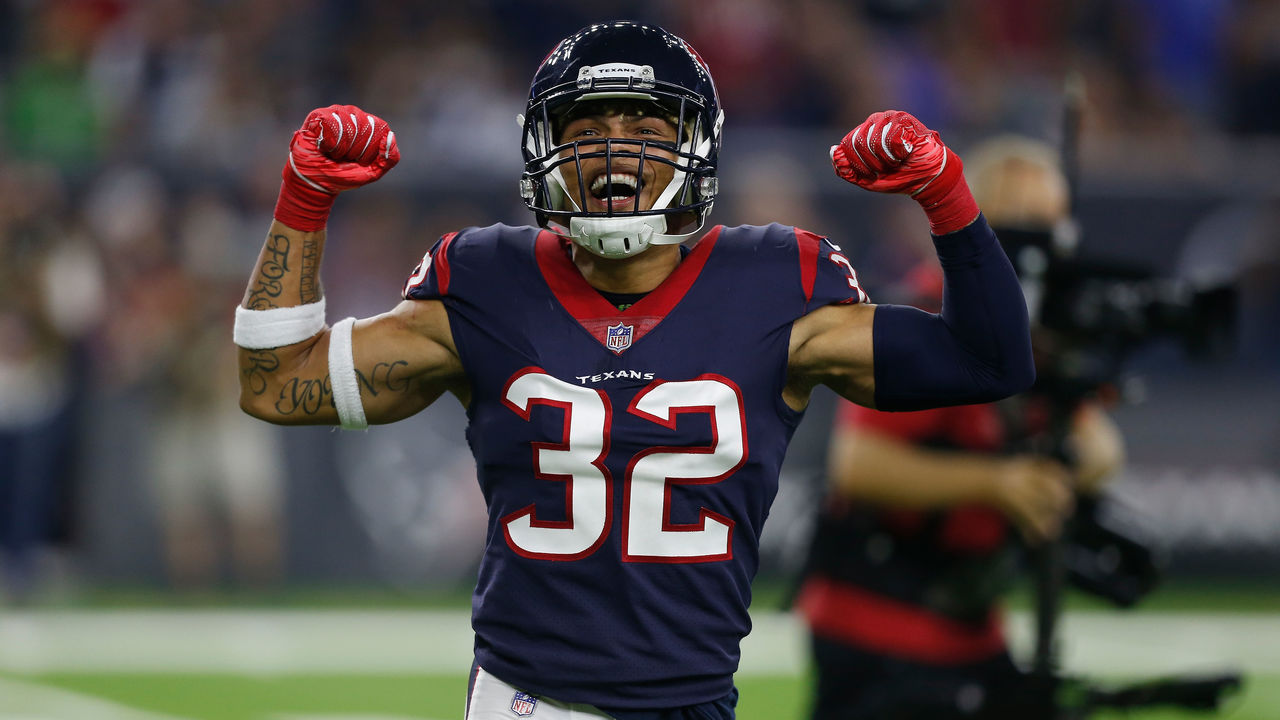 Age: 26
2018 stats: 89 tackles, 3 sacks, 2 INT, 8 PD
Potential suitors: Buccaneers, Texans, Browns
Bruce Arians won't be implementing any sort of long-term plan in Tampa Bay. He'll want to win right away, and he'll need major upgrades in the secondary to do it, so paying up to reunite with Mathieu makes perfect sense. The versatile defensive back was a star under Arians (and defensive coordinator Todd Bowles) in Arizona, and he showed signs of recapturing that form during a one-year stint with Houston.
Prediction: Buccaneers on a 3-year, $28-million contract ($17 million guaranteed)
Preston Smith, EDGE
Age: 26
2018 stats: 53 tackles, 4 sacks, 1 INT, 3 PD
Potential suitors: Raiders, Colts, Jets
Everyone knows the Raiders' top priority will be finding a pass-rusher. With a focus on young foundation pieces for the franchise's rebuild, Jon Gruden stealing Smith away from the Redskins is about as good a move as he could make. The money involved in this deal will be surprising to some, but Smith is an ascending talent whose best years are ahead of him, and the Raiders have a ton of cap space at their disposal.
Prediction: Raiders on a 5-year, $72.5-million contract ($43 million guaranteed)
Dante Fowler Jr., EDGE
Age: 24
2018 stats: 30 tackles, 4 sacks, 1 PD, 2 FF
Potential suitors: Jets, Colts, Rams
Fowler will be one of the most highly coveted pass-rushers available after several marquee names got hit with the franchise tag. And while the Rams would probably love to keep him as a means of addressing the same edge rush need that precipitated the midseason trade, they may not be able to justify it once the market pushes his price tag up. The Jets will have no such issue. Entering free agency with over $100 million in cap space, New York figures to go in big on several free agents, including the kind of No. 1 edge rusher they've been seeking for years.
Prediction: Jets on a 6-year, $84-million contract ($52 million guaranteed)
K.J. Wright, LB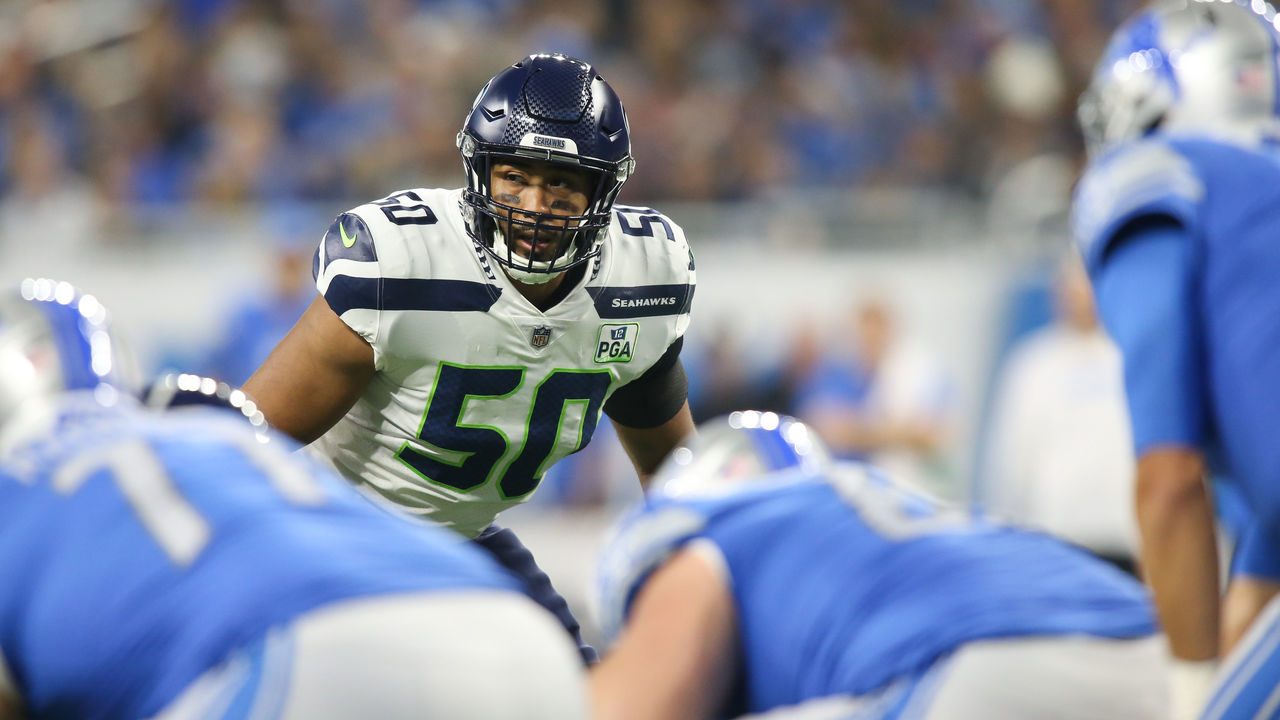 Age: 29
2018 stats: 23 tackles, 3 PD
Potential suitors: 49ers, Bengals
The 49ers are seeking stability at linebacker after the release of Reuben Foster and could boost the unit while simultaneously weakening a division rival. Perennially overshadowed by Bobby Wagner, Wright is a top-tier cover linebacker with Super Bowl experience. He won't come cheap, but the 49ers have plenty to spend.
Prediction: 49ers on a 3-year, $31.5-million contract ($20 million guaranteed)
Ezekiel Ansah, EDGE
Age: 29
2018 stats: 11 tackles, 4 sacks
Potential suitors: Dolphins, Panthers, Jets
Ansah would be in line for a lucrative multi-year deal if this were only about talent. Coming off a season in which injuries limited him to four sacks in seven games, he might have to settle for a one-year, "prove it" contract. The Dolphins, with a clear need on the edge but perhaps unlikely to dish out long-term money in the early stage of a potential teardown and rebuild, are a nice fit for this type of deal.
Prediction: Dolphins on a 1-year, $11-million contract (fully guaranteed)
Za'Darius Smith, EDGE
Age: 26
2018 stats: 45 tackles, 8.5 sacks, 2 PD, 1 FF
Potential suitors: Titans, Ravens
Talk about peaking at the right time. Prior to 2018, Smith was a mostly anonymous former fourth-round pick with just eight career starts and a handful of sacks. He matched those eight starts last season, and his 8.5 sacks nearly topped his total from his first three years. The Titans have plenty of money to spend, desperately need edge rushing help, and defensive coordinator Dean Pees was with the Ravens when they drafted Smith. These dots aren't hard to connect.
Prediction: Titans on a 5-year, $45-million contract ($25 million guaranteed)
Ronald Darby, CB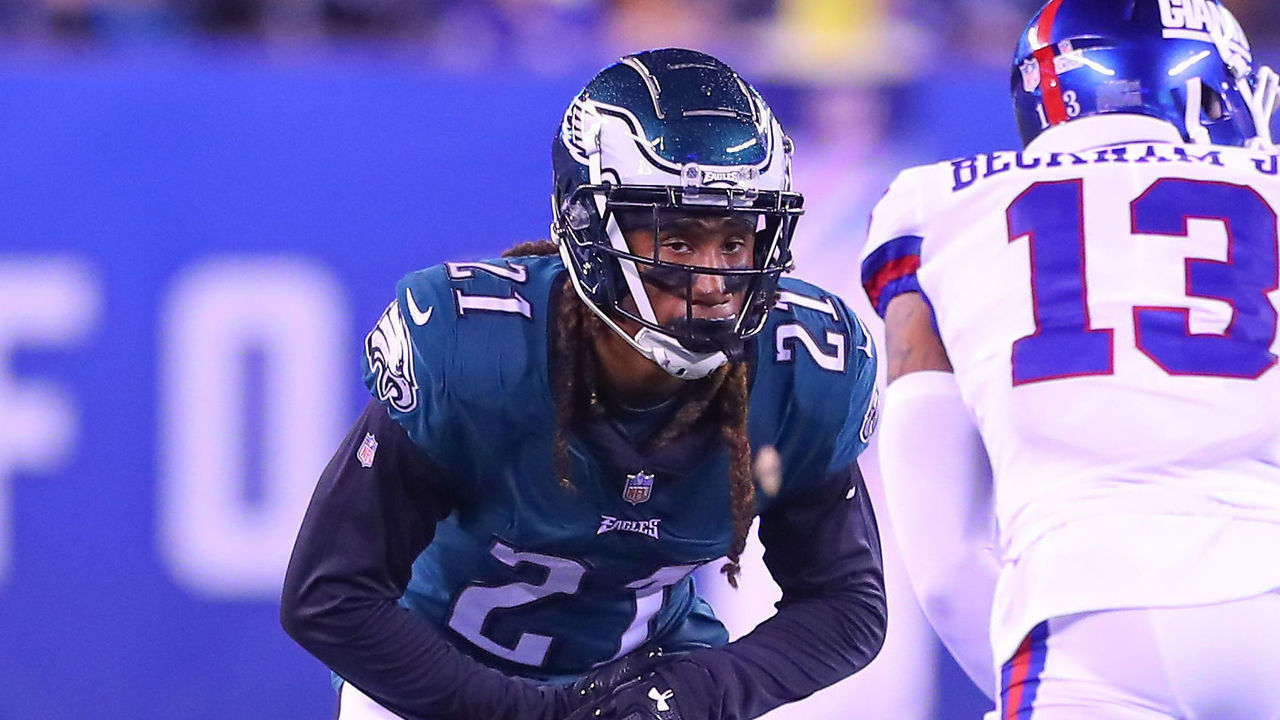 Age: 25
2018 stats: 43 tackles, 1 INT, 12 PD
Potential suitors: Texans, Lions, Chiefs
In a weak free-agent cornerback class, Darby is the closest thing to a shutdown defender. If he were fully healthy, the defensive back could command upward of $15 million per year in a long-term pact. Instead, a torn ACL suffered in November may force the 25-year-old into a one-year deal.
Prediction: Texans on a 1-year, $14-million contract (fully guaranteed)