After falling short with McNabb, Reid is setting up Mahomes to succeed
Dustin Bradford / Getty Images Sport / Getty
Andy Reid made an overestimation early in his career that could keep him out of the Hall of Fame.
Reid, who started his head coaching career in 1999 with the Philadelphia Eagles, made Donovan McNabb the second overall pick that year. That wasn't a mistake. Picking an eventual six-time Pro Bowler is actually one of the best moves of his 14-year career in Philly.
The mistake was believing McNabb could single-handedly carry the offense, and team, to a championship. Reid waited too long to surround his quarterback with the kind of playmaking talent most franchise pivots need.
The dual-threat McNabb produced well statistically and made Pro Bowls in each of his first five seasons, accounting for 104 combined rushing and passing touchdowns during that time. But the Eagles offense routinely fell short in the playoffs until the organization signed superstar Terrell Owens in 2004. Soon after, though, injuries and aging would lead to McNabb's quick decline.
Reid, who has been the Kansas City Chiefs' head coach since 2013, seems determined not to make the same mistake with his current quarterback prodigy, Patrick Mahomes II.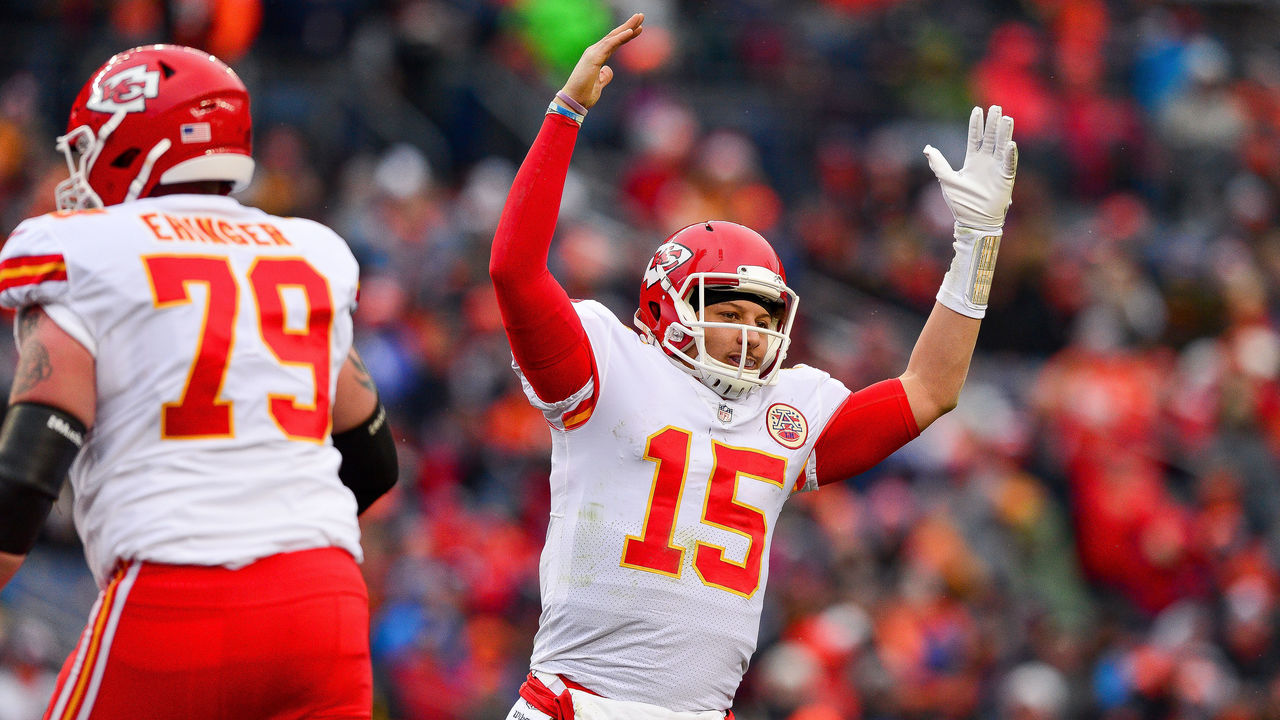 Mahomes wasn't thrown to the wolves - or Raiders, or Chargers - immediately in his first year. Reid stayed patient even after the Chiefs traded a future first-round pick and third-rounder to move up 17 spots and select the Texas Tech product 10th overall in 2017. Mahomes didn't play until the meaningless season finale, passing for 284 yards in the win.
Unlike McNabb, Mahomes enters his first full season as a starter with a set of playmakers every other quarterback could only dream about.
The Chiefs can argue they have the NFL's best weapons. The front office added receiver Sammy Watkins in free agency to an offense that already flaunted speed demon Tyreek Hill, tight end Travis Kelce and running back Kareem Hunt.
Hill has made the Pro Bowl in each of his two seasons. Kelce has been selected to the last three Pro Bowls after back-to-back 80-catch, 1,000-yard seasons. Hunt led the NFL in rushing as a rookie in 2017 and piled up 1,782 yards from scrimmage with 11 touchdowns.
With the return of All-Pro safety Eric Berry and acquisitions of cornerback Kendall Fuller and linebacker Anthony Hitchens bolstering the defense, Reid and the Chiefs have the firepower to finish atop the AFC West standings for a third straight year. Kansas City could change its reputation for marching to double-digit win seasons, only to fall short in the playoffs. The Chiefs have recorded four such seasons under Reid, but just one playoff win.
The Chiefs have seemingly been prepping for this moment since the end of 2016, when their 12-4 season crashed hard at the hands of the Pittsburgh Steelers in an AFC divisional-round playoff loss. That's when Alex Smith's refusal to look downfield resulted in Kansas City netting merely 227 yards and 16 points.
Now the Chiefs have added Mahomes, Hunt, and Watkins, the fourth overall pick in 2014 who's averaged 15.9 yards per catch in his career. The cannon-armed Mahomes is equipped with enough skill-position talent to take Kansas City's offense where Smith could not.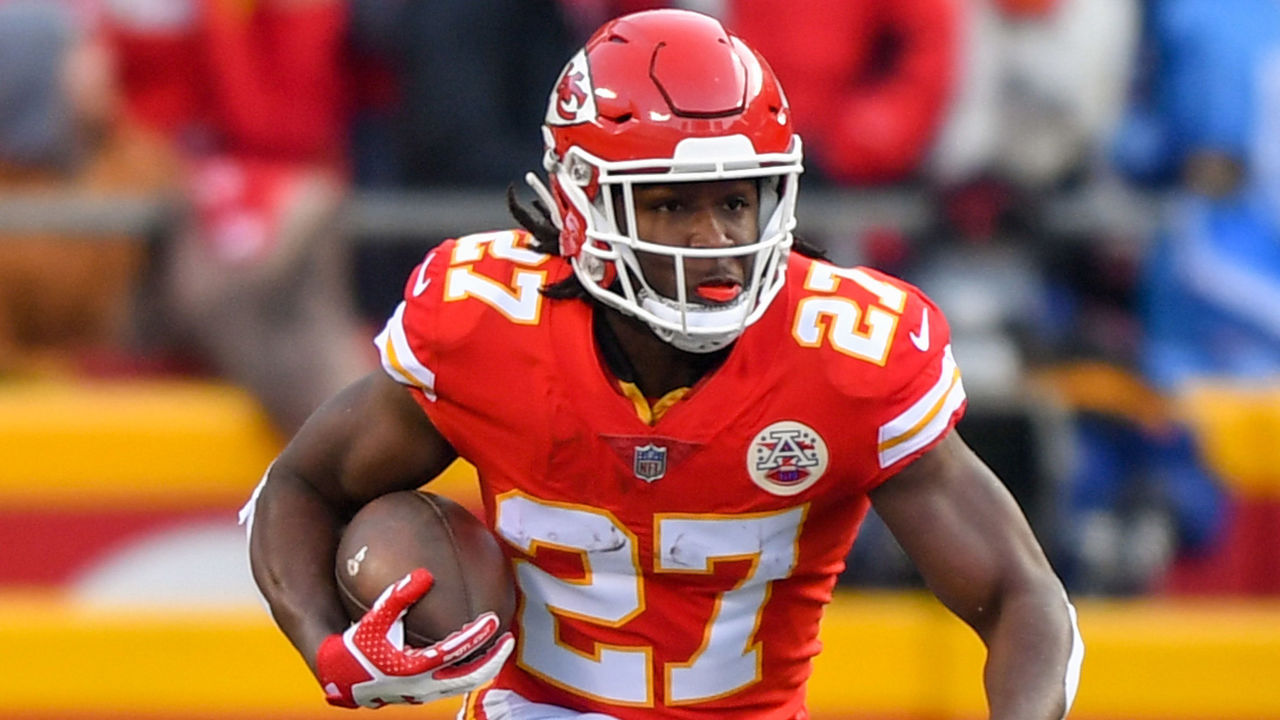 This is Reid's best offense since 2010, when he presided over an Eagles attack that scored the NFL's third-most points while powered by Michael Vick, LeSean McCoy, DeSean Jackson, Jeremy Maclin, and Brent Celek.
Reid doesn't make personnel decisions for the Chiefs. But it's no coincidence that his front office has emphasized explosive weaponry. Chiefs second-year general manager Brett Veach broke into the league in 2004 as Reid's intern. He started his pro career as a low-level assistant to Reid from 2007 to 2009 before being promoted into the scouting department.
Veach is often credited for the Eagles' evaluations of Jackson, a second-round pick who played in three Pro Bowls over six seasons in Philadelphia, and McCoy, a six-time Pro Bowler who will likely be inducted into the Hall of Fame one day.
Veach helped the Eagles' scouting department eventually build the type of offense McNabb needed earlier in his career, when Reid was content to surround his young quarterback with mediocre receivers Charles Johnson, Torrance Small and Na Brown. Then Reid "upgraded" his wide receiver corps to James Thrash, Todd Pinkston and Freddie Mitchell.
No wonder the Eagles scored just 10 points in their 2000 NFC divisional-round loss to the Giants at the end of McNabb's first full season. Not until 2004, when the Eagles traded for Owens and unleashed Brian Westbrook as the primary ball-carrier, did Reid finally give McNabb a supporting cast worthy of Super Bowl hype.
By then, the Eagles had already lost three straight conference championships, scoring just 37 combined points in those games. After losing to the New England Patriots in Super Bowl XXXIX, McNabb suffered major injuries in 2005 and 2006, led the Eagles to another conference championship loss in 2008, and was traded away after the 2009 season.
Even with his 183 career regular-season wins - 11th all time, second to Bill Belichick among active head coaches - and 24 postseason games coached, Reid's trophy case remains bare. That could keep him out of Canton. Meanwhile, two branches of his coaching tree - John Harbaugh and Doug Pederson - have won Super Bowls as head coaches.
Reid is likely grooming the final young quarterback of his career now. At least this time, he's given his gunslinger every opportunity to succeed.
Geoff Mosher is an award-winning sports reporter, radio host, and TV personality with more than 20 years of experience covering all major sports and leagues. He also hosts regularly on 97.5 The Fanatic in Philadelphia and is co-host of "The Sports Shop" on Facebook.
(Photos courtesy: Getty Images)
Comments
✕
After falling short with McNabb, Reid is setting up Mahomes to succeed
  Got something to say? Leave a comment below!