Which bad team is most likely to compete in 2018?
Logan Bowles / Getty Images Sport / Getty
With one game to play, the 2018 draft order sits as follows:
1. Cleveland Browns
2. New York Giants
3. Indianapolis Colts
4. Cleveland Browns (via Houston Texans)
5. Tampa Bay Buccaneers
We have seen teams such as the Los Angeles Rams and Jacksonville Jaguars go from bottom-feeders in 2016, to true contenders this season. And on the other side of the coin, the Giants, Texans, and Bucs all failed to meet lofty preseason expectations and have left fans more bitter than the cold December air.
With that in mind, can these any of these teams flip the script and become the Rams or Jaguars of 2018? Let's examine which of these five basement-dwellers is most likely to compete next season.
Cleveland Browns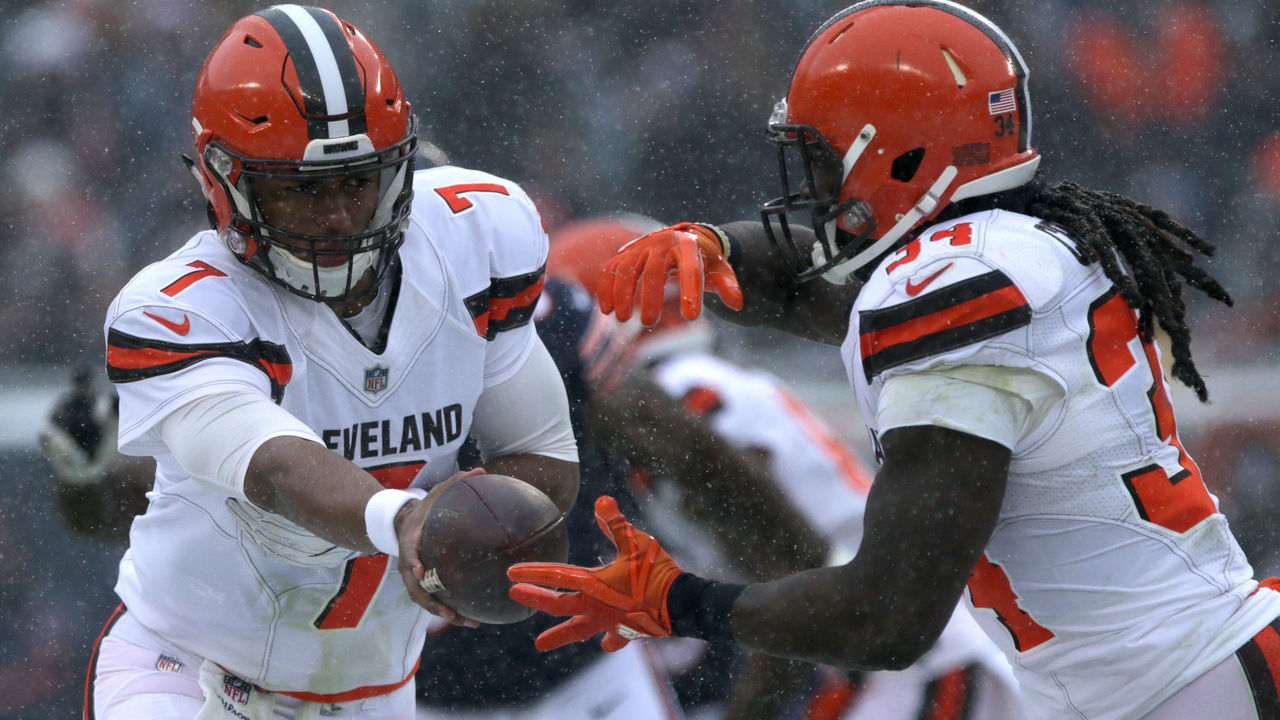 The Browns have yet to win a game this year and have the worst point differential in the NFL. However, there is a lot of young talent here to go along with a ton of cap space, and Cleveland owns what currently looks to be two top-five picks in both the first and second rounds of the draft.
As is the case with almost every team, their success will hinge on quality quarterback play, and while DeShone Kizer can't be completely written off after only one poor season, the Browns will surely add an established starter in free agency or use the No. 1 pick in the draft on a quarterback.
Hypothetically, let's say Cleveland signs Kirk Cousins or even Teddy Bridgewater, or trades for Eli Manning or Alex Smith. Kizer would learn from the bench and the Browns can select superstar running back Saquon Barkley (Isaiah Crowell is a free agent) and a top defensive player with those two early picks.
The Browns could then simply draft the best available player with every remaining pick, regardless of position. Factor in the return of stalwart Joe Thomas and the already dangerous receiving duo of Josh Gordon and Corey Coleman, and if done properly, Cleveland could become relevant very soon.
New York Giants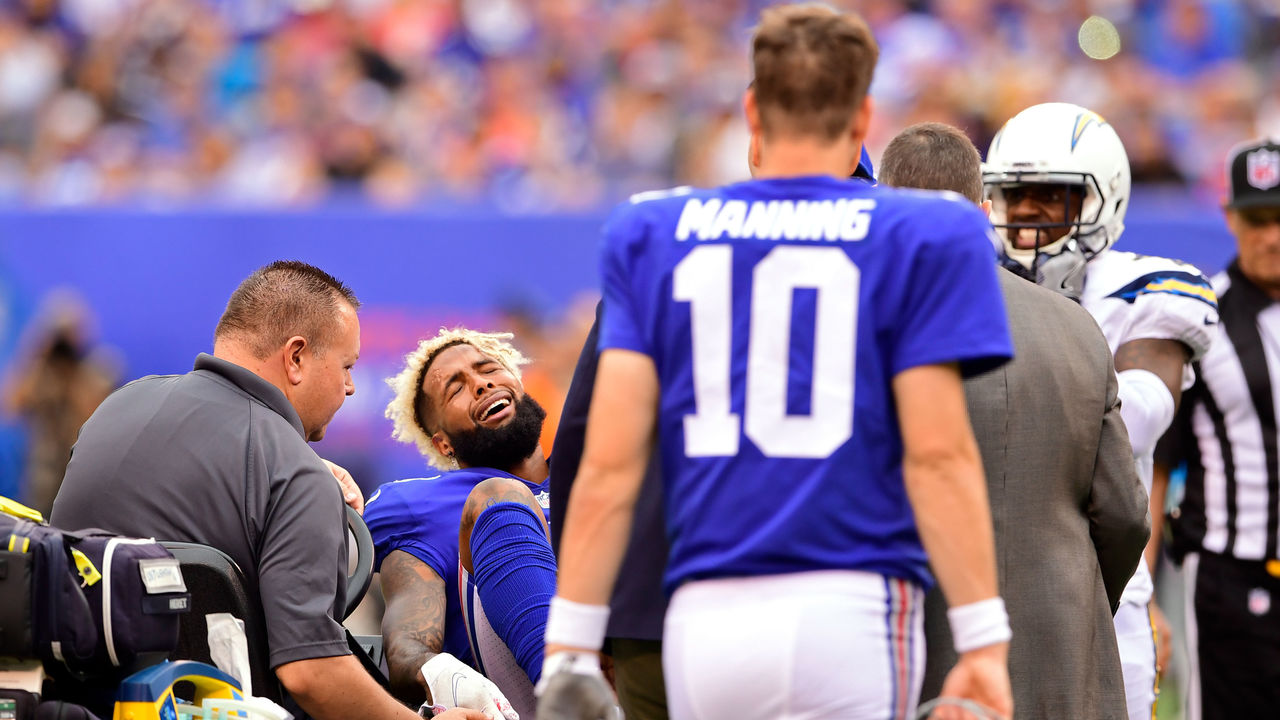 This proud organization rarely picks so early in the draft. And while this season has been a disaster for the Giants, fans should continue to be optimistic about the team's future. There is still a lot in place here, including exceptional receivers and a defense that was amongst the best in the league just one year ago.
Eli Manning has been the face of New York football for close to a decade, but it may be time for the Giants to look for a new franchise quarterback early in the draft. Outside of quarterback, the answer might come in the form of an offensive lineman.
The Giants have two big free-agent departures this offseason, as Justin Pugh and Weston Richburg both have expiring contracts, and losing them would turn this offensive line into even more of a wasteland. Improving up front would most certainly help what was one of the worst ground games in the league this season.
But even an average offensive line may be enough for a talented rookie quarterback who is able to throw the ball to Odell Beckham Jr., Sterling Shepard, and Evan Engram. Look for a rejuvenated Giants offense to bounce back next season, regardless of which direction they go in with their first pick.
Indianapolis Colts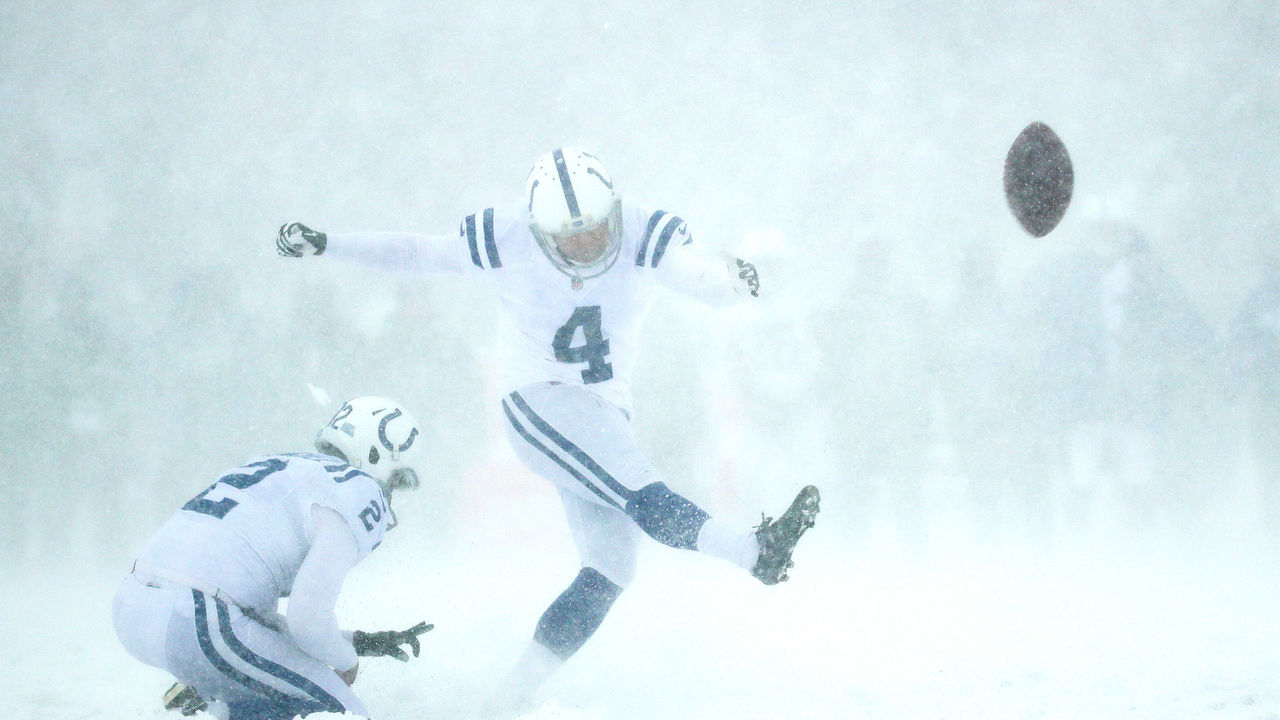 The Colts are in a similar position to Cleveland in terms of cap space, but unlike Cleveland, they shouldn't have a need for a franchise quarterback - if we operate under the assumption Andrew Luck will return and be able to dominate as he did before.
With one of the NFL's worst offenses and defenses in 2017, Indianapolis shouldn't be picky about what positions it looks to improve this offseason. Even if Luck returns and is one of the best quarterbacks in the league again, this team still looks too broken for a one-year repair. And if Luck's career is in jeopardy, the Colts could have an early pick in 2019, 2020, and so on, and so on.
Houston Texans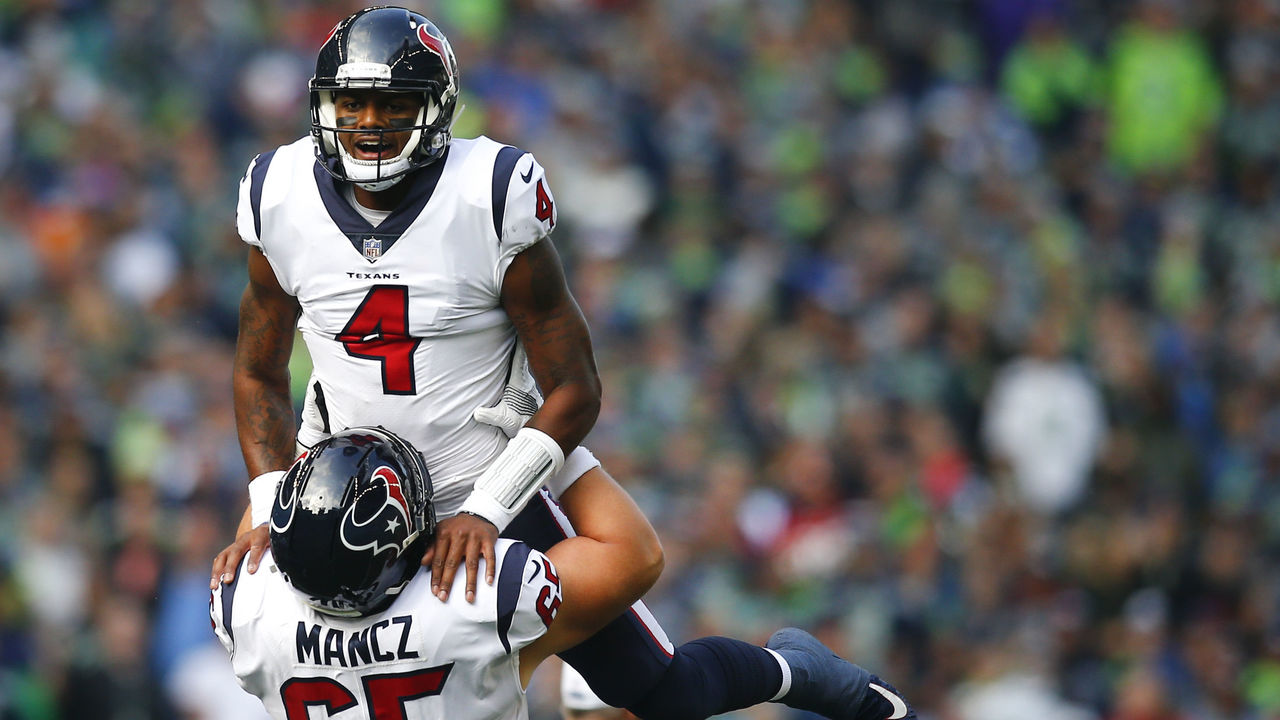 Without its first- or second-round picks, Houston will have to improve its roster via free agency. However, this team will improve dramatically simply from the return of Deshaun Watson, J.J. Watt, and Whitney Mercilus.
The goal here should be to rebuild the offensive line and defensive backfield, both of which were huge liabilities in 2017. The problem is these areas generally take a lot of time and money to properly rebuild.
Watson, DeAndre Hopkins, Will Fuller V, and Lamar Miller provide a potent attack, while Watt, Mercilus, and Jadeveon Clowney can camouflage the defensive problems to some degree next year - but don't expect the blocking or coverage to become areas of strength anytime soon.
Tampa Bay Buccaneers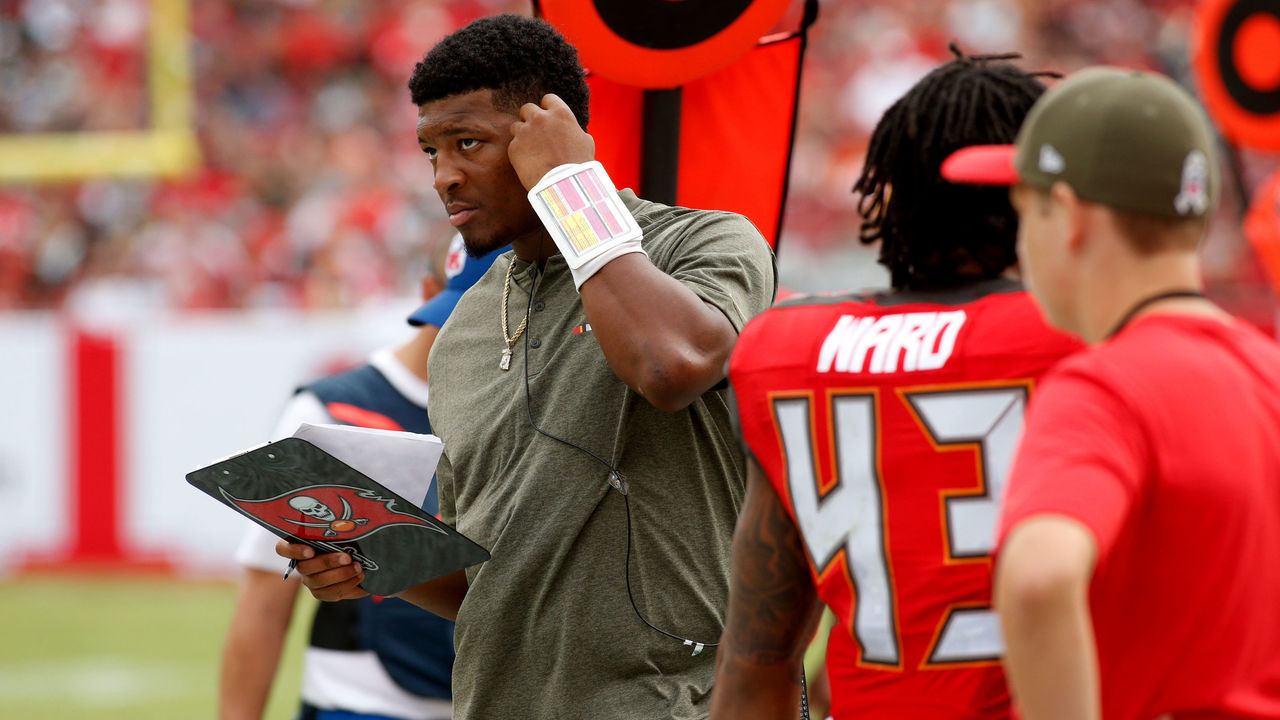 Jameis Winston has returned from injury and played extremely well, which should give the organization and its fans the same sense of optimism they had heading into this season. The Bucs too have a lot of cap space, and much like the Colts - barring any unforeseen circumstances - they won't be in the market for a QB.
Tampa Bay has a group of quality linebackers, but should still spend most of its capital on the defensive side of the ball. Of course, the scheme might change, but a predominantly zone team that doesn't rush the passer well with four is a recipe for disaster. Don't be surprised if Tampa Bay lands this draft class' best edge rusher or defensive back in the first round.
This team could quickly get back to respectability. Of the teams mentioned here, the Buccaneers have the best point differential this season by a wide margin. The real problem for Tampa Bay is that they play in a division with the Saints, Panthers, and Falcons.
Matt Williamson is a former scout for the Cleveland Browns and spent 10 years at ESPN as a scout and co-host of "The Football Today Podcast." Find him on Twitter @WilliamsonNFL.
(Photos courtesy: Getty Images)