Are the Redskins avoiding their Color Rush unis?
Ralph Freso / Getty Images Sport / Getty
The Washington Redskins have let it be known they hate the Color Rush.
In March, the team proposed a bylaw that would allow teams to choose not to wear Color Rush jerseys when playing on Thursday nights. Their reasoning for such a request was summed up in two words: "Garish uniforms."
The Redskins have yet to wear their monochromatic uniforms. Their first opportunity comes Thursday against the Dallas Cowboys, who will be wearing their white Color Rush outfits. Will the Redskins debut their yellow/gold set?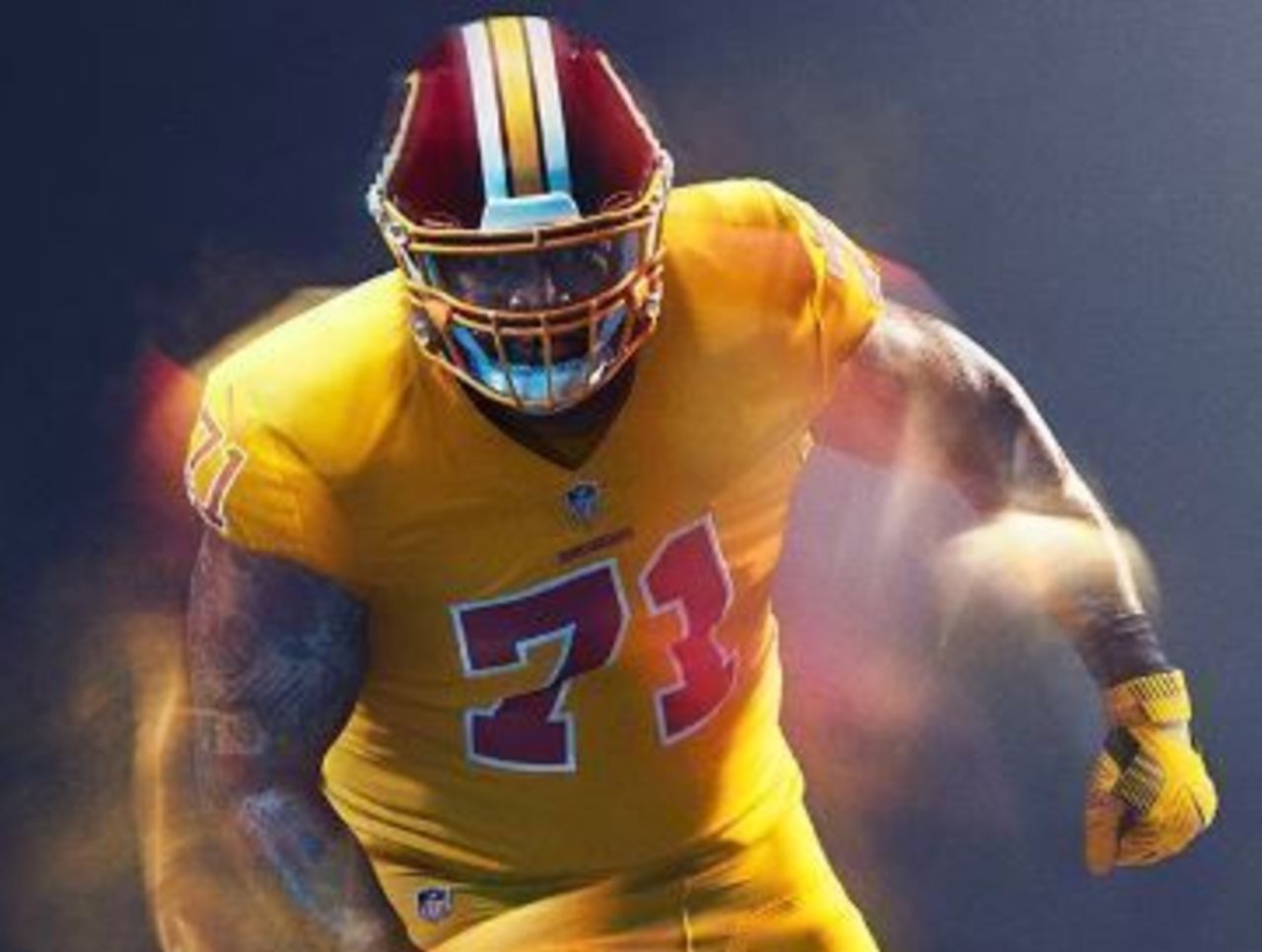 "Ooh, man, that's a great question. One of the better questions I've had since I've been here at the podium," head coach Jay Gruden said to the press Tuesday, earning some laughs. "You came all this way to ask me that? If I say yes or no, what is your reply going to be? … I have absolutely no idea. Sorry, what a wasted trip."
Rare is the occasion in which an NFL coach has no idea what the team will be wearing so close to gametime. A number of clues have surfaced in the Redskins locker room, however.
One player told Dan Steinberg of the Washington Post that the players with Nike endorsements have already had their burgundy cleats shipped to them, suggesting the team will wear all-burgundy on Thursday.
Another player answered directly that the team will be wearing burgundy.
"That would be dope. That would put us on edge, put us on go," corner Bashaud Breeland said to the Post's Master Tesfatsion about the burgundy look. "You feel good, look good, you play good. … We've been trying to bring that all-burgundy back for a minute now, you know what I mean? I'd love if they let us decide to play in 'em."
Comments
✕
Are the Redskins avoiding their Color Rush unis?
  Got something to say? Leave a comment below!