NBA offseason grades: Breaking down the moves in the Southwest Division
A flurry of noteworthy trades and signings dominated the NBA offseason, but this summer was also notable for the moves that didn't materialize. With a new campaign on the horizon, we look at how each team fared over the past few months.
The Memphis Grizzlies are hoping to give fans a repeat of their stellar 2021-22 campaign, but up-and-coming hopefuls like the New Orleans Pelicans and the always enticing Dallas Mavericks figure to give them a little more competition in the Southwest this time around. The rebuilding Houston Rockets and San Antonio Spurs round out the group of five, though one's outlook currently appears rosier than the other's.
Be sure to check out our breakdowns for all six NBA divisions.
Atlantic | Central | Southeast
Northwest | Pacific | Southwest
Memphis Grizzlies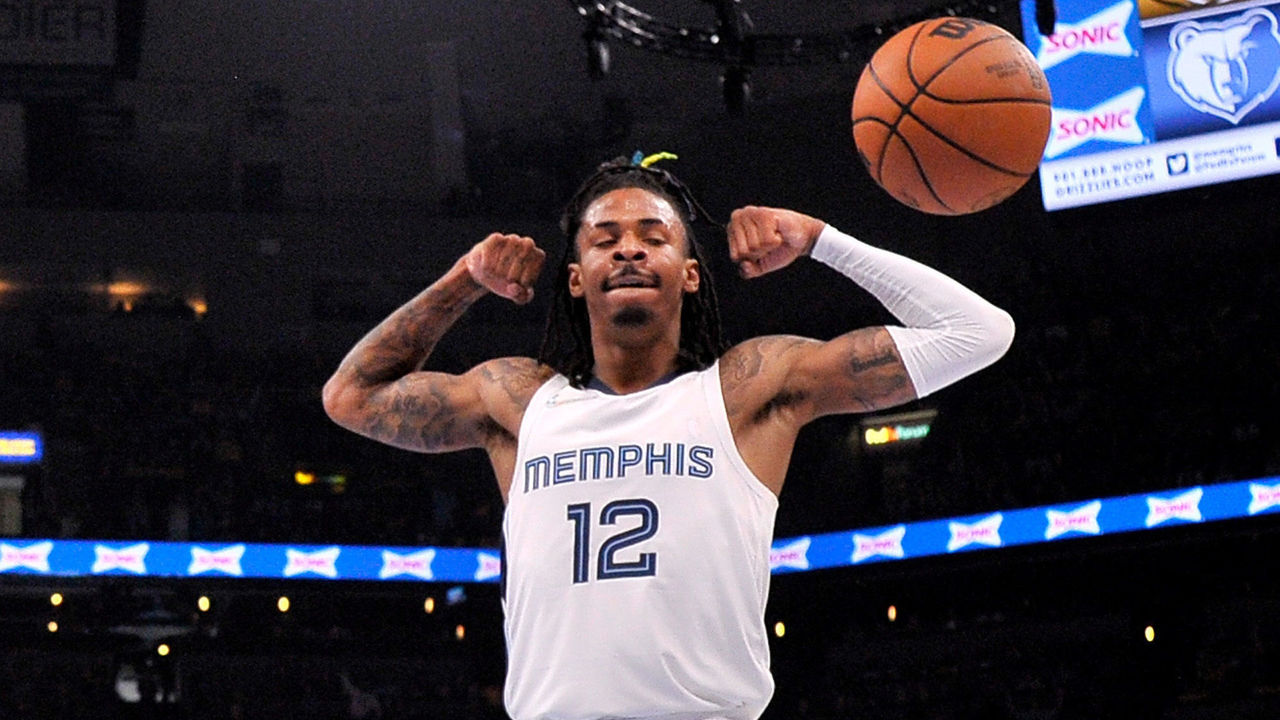 Last season: 56-26 (.683), lost in second round
Departed: Kyle Anderson (MIN); Jarrett Culver (ATL); De'Anthony Melton (PHI); Yves Pons (FA); Tyrell Terry (FA)
Drafted: Jake LaRavia (No. 19 via MIN); David Roddy (No. 23 via PHI); Kennedy Chandler (No. 38 via SAS); Vincent Williams Jr. (No. 47)
Re-signed: Ja Morant; Tyus Jones; John Konchar
Added: Danny Green (PHI); Kenny Lofton Jr. (UDFA)
In short, it's tough to expect the Grizzlies to reach the heights they did last season.
Memphis' depth took a massive hit on a lot of fronts. The loss of both Anderson and Melton removes two of their best bench pieces from 2021-22, and while some yearly rotation turnover is expected, how much to expect from their replacements is anyone's guess.
Trading up at the draft to pluck the 6-foot-8 LaRavia could be a solid addition if he looks like the All-ACC second-teamer he was last year at Wake Forest. But dealing away Melton for another rookie in Roddy plus the veteran Green - who's likely out for the year - is questionable, even if Green's expiring contract gives them some trade value later on.
On the bright side, the front office excelled at some necessary housekeeping. Bringing back Morant is a no-brainer no matter the cost, and Jones and Konchar are very astute re-signings that still maintain Memphis as a deep squad. But it feels like they let some of their depth pieces go too easily, especially when depth was so pertinent to their 56-win season last year. Add in that star forward Jaren Jackson Jr. will be out for the first several weeks, and the Grizzlies' offseason feels underwhelming as a whole.
Grade: C+
Dallas Mavericks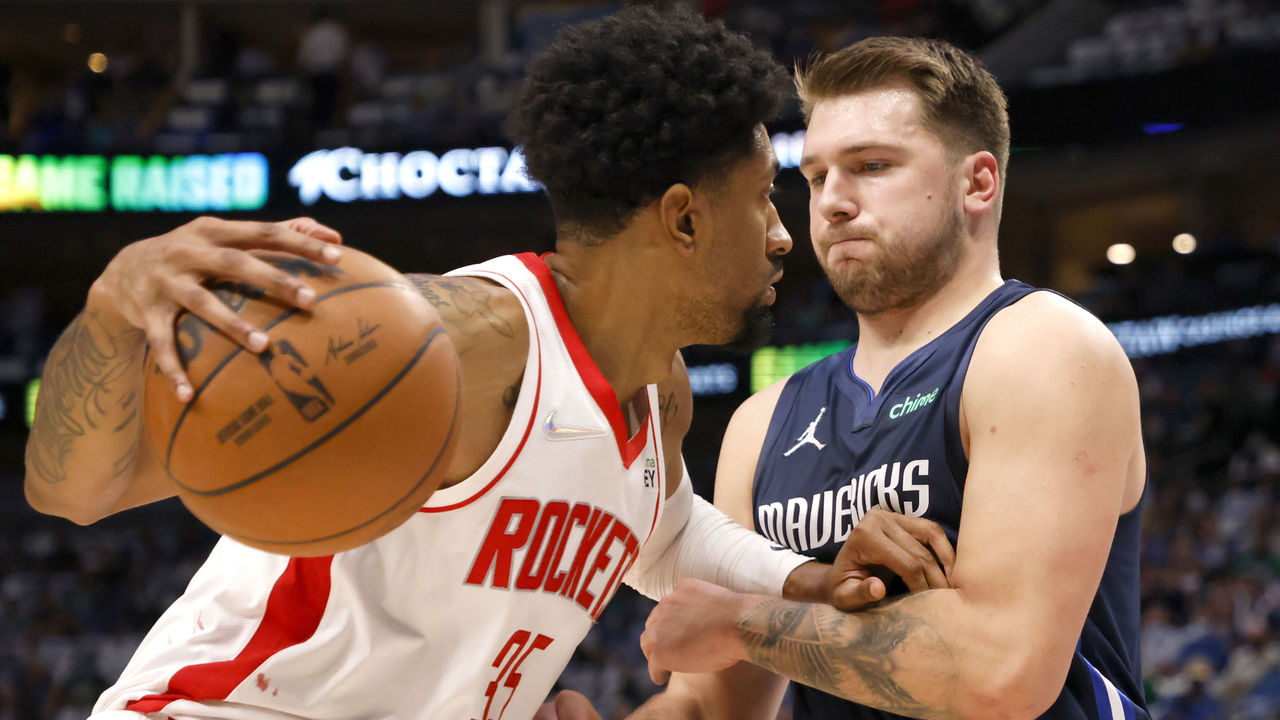 Last season: 52-30 (.634), lost in conference finals
Departed: Jalen Brunson (NYK); Boban Marjanovic (HOU); Sterling Brown (OKC); Trey Burke (OKC); Marquese Chriss (OKC); Moses Wright (FA)
Drafted: Jaden Hardy (No. 37 via SAC)
Re-signed: Maxi Kleber; Theo Pinson
Added: Christian Wood (HOU); JaVale McGee (Suns); D.J. Stewart (SAS); Tyler Dorsey (FA); McKinley Wright IV (MIN); Tyler Hall (FA); Marcus Bingham Jr. (UDFA); Mouhamadou Gueye (UDFA)
Every year, the question for the Mavericks remains the same: Have they surrounded Slovenian phenom Luka Doncic with enough talent? This time, they might have.
Yes, losing Doncic's starting backcourt partner in Brunson to the New York Knicks is a significant subtraction, but it might not be the deal breaker some think it is. Doncic is more than capable of taking on more leading ball-handler duties alone. But, according to head coach Jason Kidd, he'll start this season alongside last year's impactful bench option Spencer Dinwiddie, a solid playmaker in his own right. Factor in one of Reggie Bullock or the returning Tim Hardaway Jr., plus veteran big man McGee at center, and Dallas boasts a taller, new-look starting five that will make things interesting in the West.
The Mavericks' different options off the bench also inspire plenty of confidence that they might have it figured out this year. Bringing on Wood gives Kidd a versatile scoring option in either frontcourt slot to rotate with Kleber and Dwight Powell, and whoever doesn't start between Bullock and Hardaway can propel the second unit with their outside shooting. It might take a balancing act with Doncic and Dinwiddie's minutes, but the Mavs feel like a more complete threat this time around.
Grade: B+
New Orleans Pelicans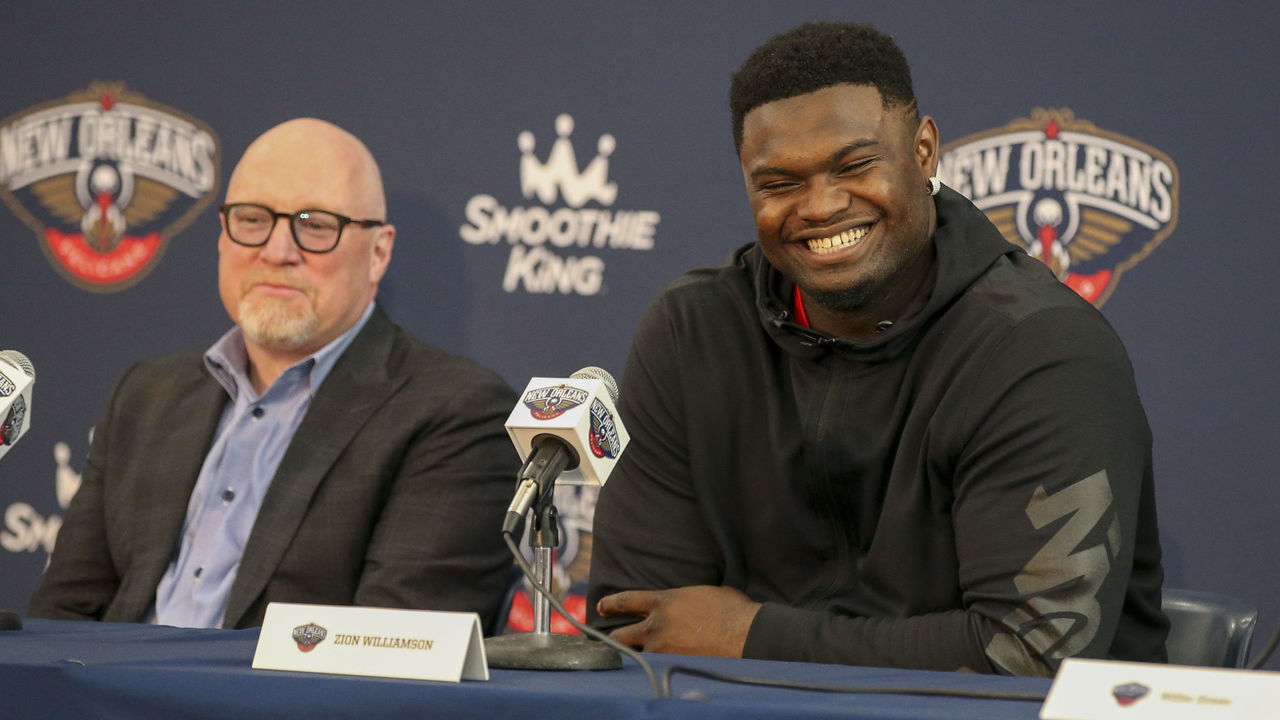 Last season: 36-46 (.439), lost in first round
Departed: Tony Snell (FA); Gary Clark (FA); Jared Harper (FA)
Drafted: Dyson Daniels (No. 8)
Re-signed: Zion Williamson; CJ McCollum
Added: John Petty Jr. (FA); Zylan Cheatham (FA); Izaiah Brockington (UDFA); Daeqwon Plowden (UDFA); Dereon Seabron (UDFA); John Butler (UDFA)
The Pelicans kept things relatively quiet over the summer, though they'll be far from the same team that was bounced in the first round by the Suns in April.
The biggest difference will be Williamson's long-awaited comeback after his season-long absence due to that troublesome foot fracture. Now fully healed and equipped with that new five-year max rookie extension worth up to a potential $231 million, the former Duke star and Pelicans fans have no shortage of reasons to smile ahead of the new year.
Not only did the 22-year-old emphatically rebuff any discussion that he was unhappy in New Orleans, but he'll rejoin a starting five that looks drastically improved compared to the one he last played with back in 2021; instead of Steven Adams, there's now Jonas Valanciunas, and in place of Lonzo Ball and Eric Bledsoe are McCollum and defensive menace Herbert Jones. Last but certainly not least, incumbent star forward Brandon Ingram caps off an incredible starting corps that should help the Pelicans bypass the play-in tournament entirely.
New Orleans did make one notable offseason addition, drafting Aussie combo guard Daniels with the eighth pick, one of the seemingly endless offerings from the Los Angeles Lakers stemming from the Anthony Davis blockbuster swap years back. With last year's undrafted revelation Jose Alvarado and Devonte' Graham likely Willie Green's first two guards off the bench, minutes could be sparse for Daniels, but he still projects to be a key piece in the near future.
Grade: B
San Antonio Spurs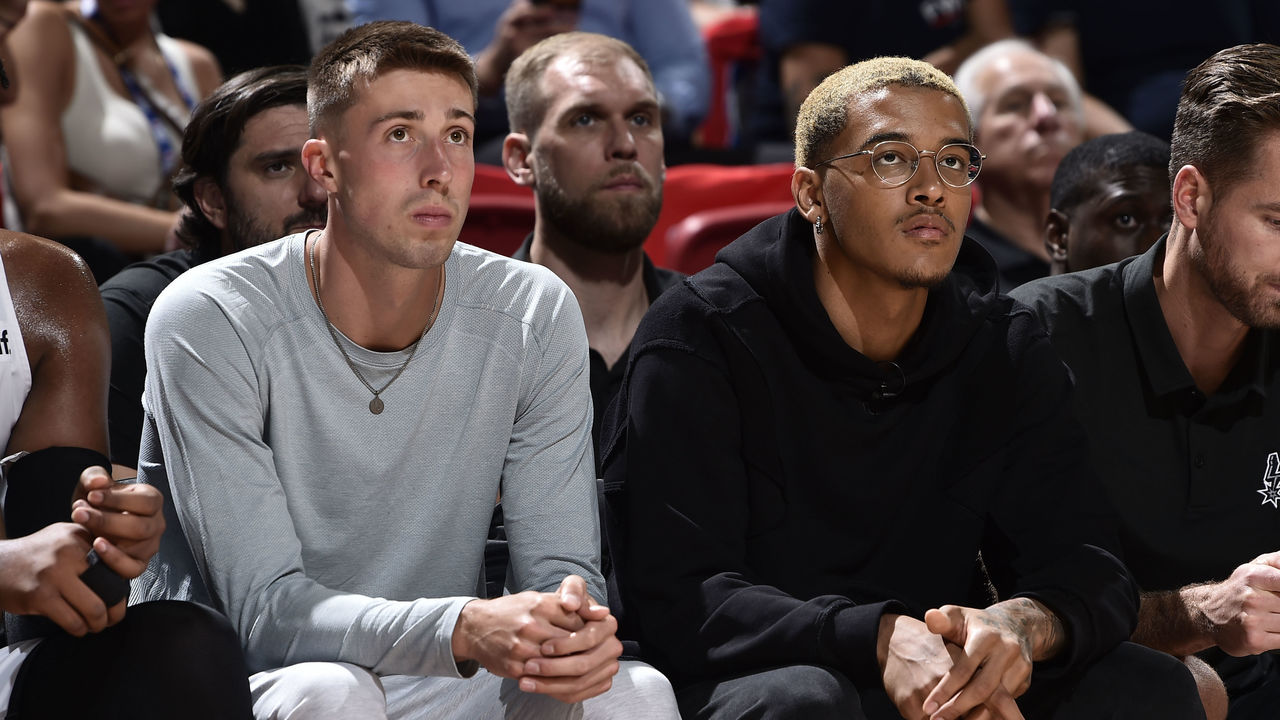 Last season: 34-48 (.415), lost in play-in tournament
Departed: Dejounte Murray (ATL); Lonnie Walker (LAL); Jock Landale (PHX); Devontae Cacok (POR); D.J. Stewart (DAL); Robert Woodard II (FA)
Drafted: Jeremy Sochan (No. 9); Malaki Branham (No. 20); Blake Wesley (No. 25)
Re-signed: Keldon Johnson; Joe Wieskamp
Added: Gorgui Dieng (ATL); Isaiah Roby (OKC); Dominick Barlow (UDFA); Jordan Hall (UDFA); Alize Johnson (FA); Tommy Kuhse (UDFA)
Truthfully, there doesn't appear to be much to be excited about in San Antonio right now.
Boasting one of the youngest squads across the league, the decision to trade away the 26-year-old Murray, whose breakthrough inserted him into the 2022 Most Improved Player conversation, makes sense on the surface but is still a tough pill to swallow for fans. An extensive haul of draft compensation - a possible three first-rounders plus the right to swap with Atlanta in 2026 - is a sizable return for the rising two-way star, but in the interim, it leaves the roster bereft of talent. Of course, that's probably the goal here regardless.
San Antonio clearly has its eyes on 7-foot-4 French prodigy Victor Wembanyama, and inelegantly losing your way to the top pick (or accruing enough draft capital to convince some fool to trade it away next year) is the only way to stand a chance at the potentially generational prospect. The Oklahoma City Thunder are operating a similarly tough rebuild, but they at least started off with young talents like Shai Gilgeous-Alexander and Lu Dort that kept the team exciting. It doesn't feel like the Spurs have that kind of personnel just yet.
Optimism around San Antonio will obviously improve if the presumed tank pans out and the lottery gods are on their side (probably worth noting here that their last two No. 1 picks turned out pretty well). It's a massive risk for a 14% shot at best, though, especially with some other teams also expected to bottom out this year.
With iconic bench boss Gregg Popovich likely coaching his last few seasons - if not the last - it stands to question whether retaining Murray and trying to improve the roster in another manner without mortgaging the future might have been a better call.
Grade: C
Houston Rockets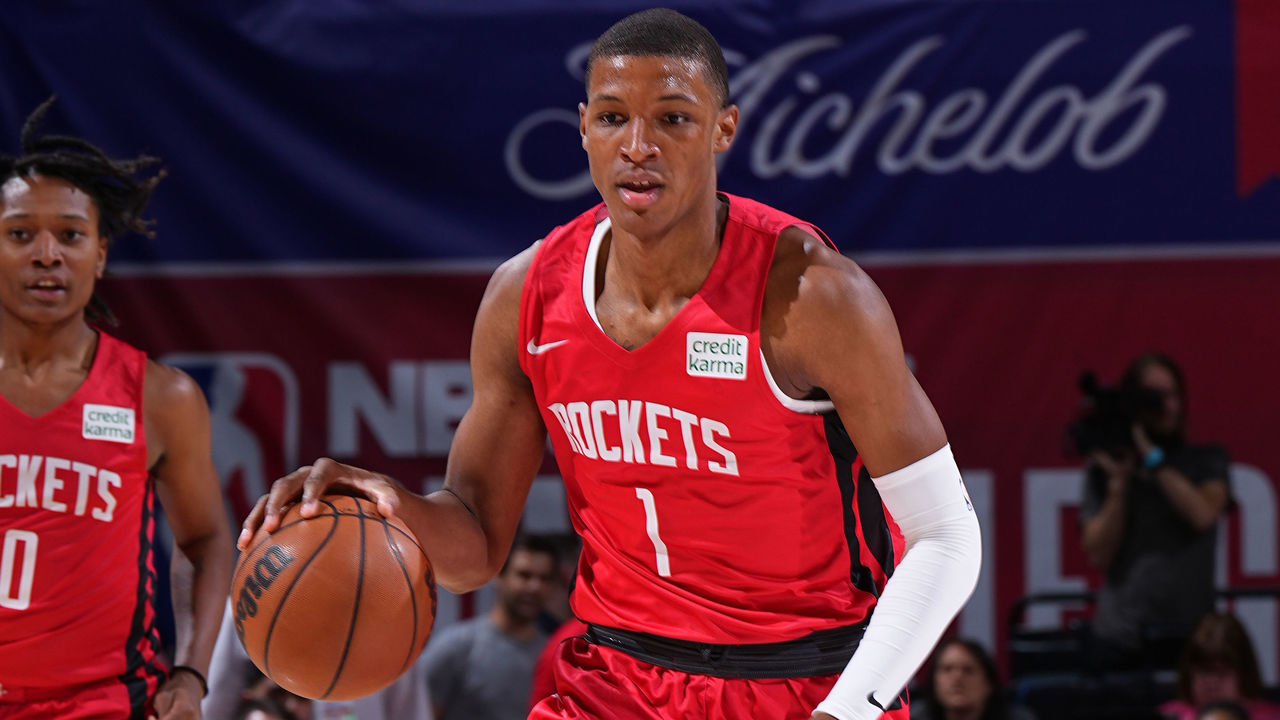 Last season: 20-62 (.244), missed playoffs
Departed: John Wall (LAC); Christian Wood (DAL); Dennis Schroder (LAL); David Nwaba (OKC)
Drafted: Jabari Smith (No. 3); Tari Eason (No. 17); TyTy Washington Jr. (No. 29 via MEM)
Re-signed: Jae'Sean Tate; Bruno Fernando
Added: Derrick Favors (OKC); Maurice Harkless (OKC); Theo Maledon (OKC); Boban Marjanovic (DAL); Ty Jerome (OKC); Trevor Hudgins (UDFA)
In the several weeks leading up to this year's draft, it felt like Smith was a lock to go first overall, a seemingly pre-destined fate only upended in the final minutes thanks to a change of heart by the Orlando Magic. With the Thunder steadfast on taking Chet Holmgren second overall, the Rockets landed a home-run pick in Smith, a perfect fit for their rebuilding roster.
Sure, the former Auburn star was inarguably the best player on the board at No. 3, but refusing to overthink things at the draft isn't a skill every front office practices that well, if at all. Lucking into Smith wasn't their only positive move that night, either. Eason looks like a steal at No. 17 after his stellar Summer League, and former five-star recruit Washington could turn out to be the facilitating point guard they're missing.
Finally, Rockets GM Rafael Stone's transactions this summer deserve plaudits, too. Bringing back a two-way talent like Tate on a cheap deal was a terrific move, as was trading away Wood. The 27-year-old now-Mavericks forward would have blocked minutes for Smith and only had one year left on his contract anyway. Flipping him for a haul that included pick No. 26 and then turning that into Washington and two future second-rounders was a resourceful bit of business.
Grade: A-