NBA offseason grades: Breaking down the moves in the Pacific Division
A flurry of noteworthy trades and signings dominated the NBA offseason, but this summer was also notable for the moves that didn't materialize. With a new campaign on the horizon, we look at how each team fared over the past few months.
The Pacific Division is headlined by the defending champion Golden State Warriors, but the Los Angeles Clippers may be hot on their heels. Despite a disastrous end to last season, both the Phoenix Suns and Los Angeles Lakers are bringing back their core players. Meanwhile, the Sacramento Kings, usually the bottom-feeders of this division, may have reason for optimism following a promising draft and some under-the-radar acquisitions.
Atlantic | Central | Southeast
Northwest | Pacific | Southwest
Golden State Warriors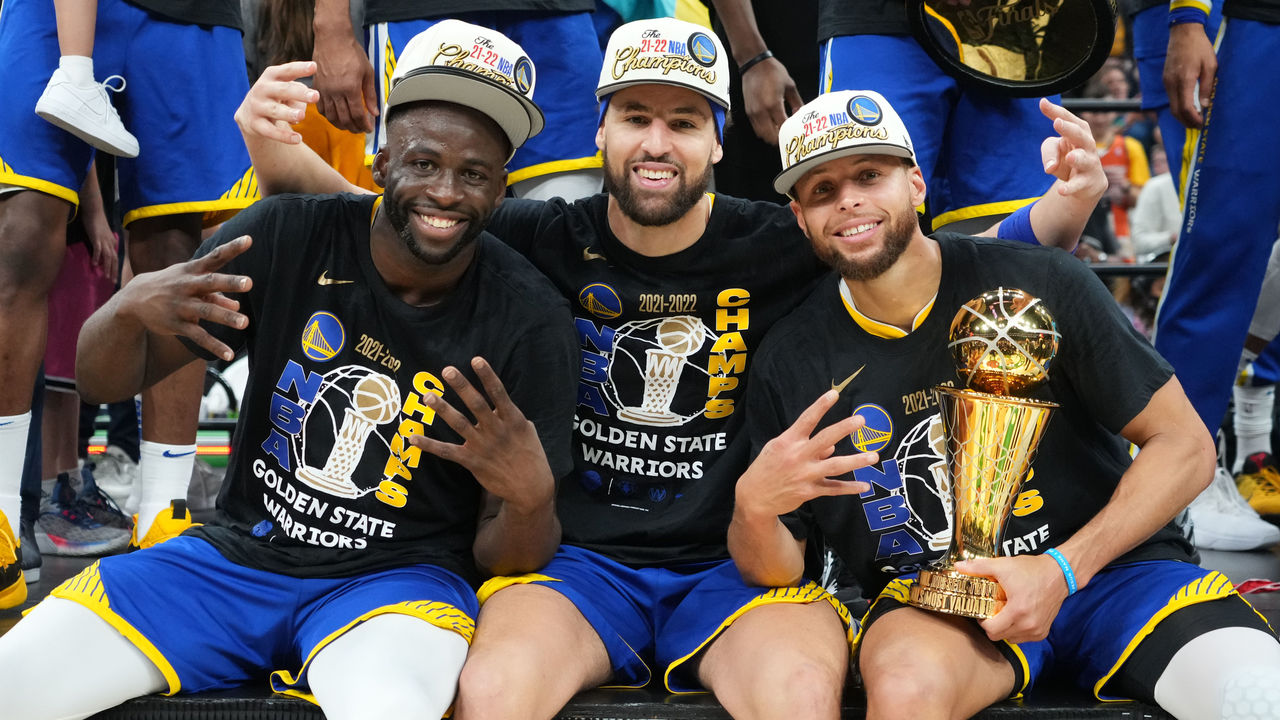 Last season: 53-29 (.646), won championship
Departed: Gary Payton II (POR); Otto Porter (TOR); Juan Toscano-Anderson (LAL); Damion Lee (PHX); Nemanja Bjelica (Turkey); Chris Chiozza (FA)
Drafted: Patrick Baldwin Jr. (No. 28); Ryan Rollins (No. 44 via ATL)
Re-signed: Kevon Looney; Andre Iguodala; Quinndary Weatherspoon
Added: Donte DiVincenzo (SAC); JaMychal Green (DEN); Jerome Robinson (WAS); Mac McClung (LAL); Lester Quinones (University of Memphis); Pat Spencer (Northwestern); Trevion Williams (Purdue)
The Warriors bring back most of their championship rotation, with a couple of notable exceptions: Payton II and Otto Porter. Those losses hurt, particularly at the defensive end.
Golden State managed to keep starting center Kevon Looney on a three-year, $25.5-million deal - a total bargain for one of their top playoff performers. The team also made one key addition in Donte DiVincenzo. His shot has been inconsistent throughout his career, but he provides solid perimeter defense and will see more open looks playing next to Stephen Curry.
The Warriors are in prime position to contend for another title. Klay Thompson enters the season healthy for the first time since 2018. Thompson, Curry, and Draymond Green played just 11 regular-season minutes together last year. With that trio in the lineup, Golden State is always a championship threat.
Grade: B
Los Angeles Clippers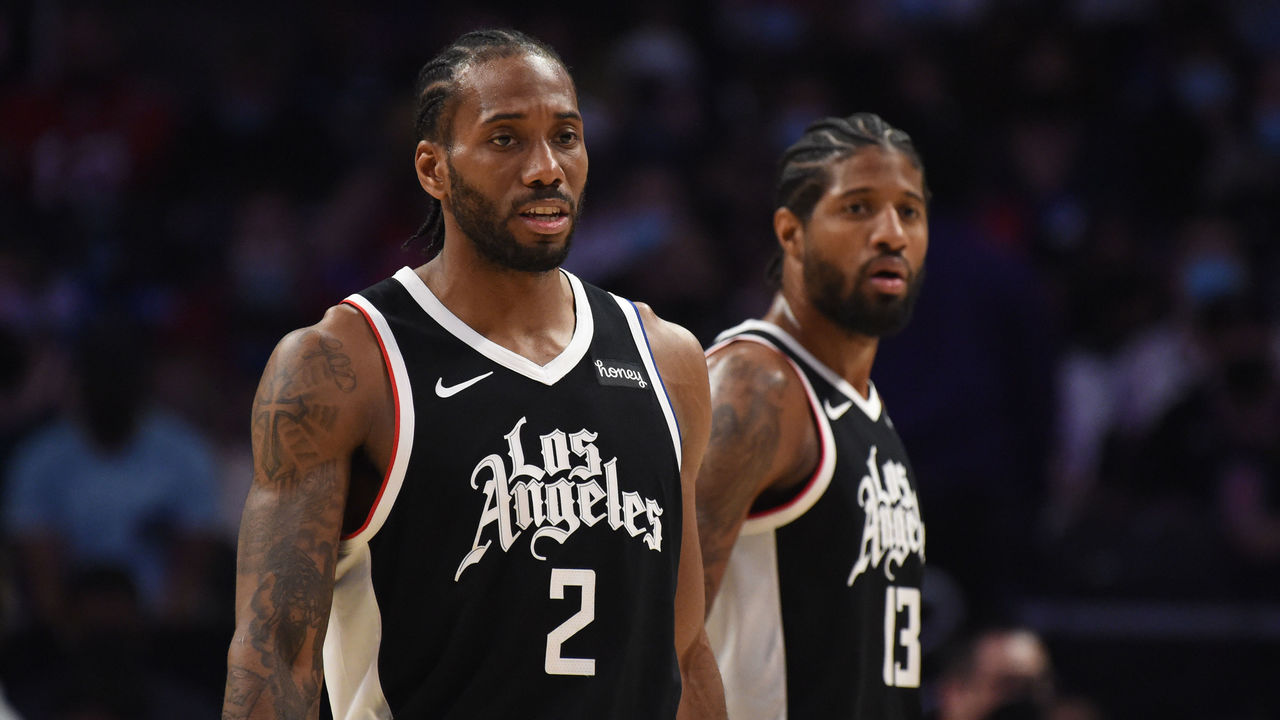 Last season: 42-40 (.512), lost in play-in tournament
Departed: Isaiah Hartenstein (NYK); Rodney Hood (FA)
Drafted: Moussa Diabate (No. 43)
Re-signed: Ivica Zubac; Nicolas Batum; Amir Coffey; Xavier Moon; Jay Scrubb
Added: John Wall (HOU); Moses Brown (CLE)
It's hard to fret too much about the loss of Isaiah Hartenstein, a serviceable backup center, when you see the rest of this roster. Even with a lack of traditional big men on the bench, the Clippers' rotation is loaded.
L.A. added John Wall to bring some speed and downhill creation, which has been lacking at times for a team that thrives on midrange jumpers. Leonard and George have slowed into half-court isolation players as they've aged. Wall should provide a nice change of pace to their bench unit with the ability to drive-and-kick to shooters on the perimeter.
The Clippers re-signed Zubac, brought back Nic Batum, and didn't have many other holes to fill. They possess the most lineup versatility in the league, with a bevy of wing players that allow them to switch screens and avoid over-helping off of shooters. In a conference that's been dominated lately by Curry, Luka Doncic, and the Suns' backcourt, L.A.'s array of good perimeter defenders will be crucial.
If Kawhi Leonard is healthy come playoff time, the Clippers have as good a shot as anyone to come out of the Western Conference.
Grade: B+
Los Angeles Lakers
Last season: 33-49 (.402), missed playoffs
Departed: Malik Monk (SAC); Kent Bazemore (SAC); Stanley Johnson (UTA); Talen Horton-Tucker (UTA); Mac McClung (GSW); Carmelo Anthony (FA); Dwight Howard (FA); Wayne Ellington (FA); D.J. Augustin (FA); Avery Bradley (FA); Mason Jones (FA)
Drafted: Max Christie (No. 35)
Re-signed: N/A
Added: Lonnie Walker IV (SAS); Troy Brown Jr. (CHI); Damian Jones (SAC); Juan Toscano-Anderson (GSW); Thomas Bryant (WAS); Patrick Beverley (UTA); Dennis Schroder (HOU); Dwayne Bacon (Europe); Matt Ryan (BOS)
After one of the most disappointing seasons in franchise history, the Lakers overhauled their roster once again.
Patrick Beverley and Damian Jones will help a team that was sorely lacking on the defensive end last year. Lonnie Walker IV has some offensive potential, but he's been an inefficient shooter and poor defender thus far. The Lakers gave Walker the full taxpayer midlevel exception, which was likely an overpay.
The elephant in the room is Russell Westbrook. Despite trade rumors all summer, Westbrook remains on the Lakers' roster. They didn't add enough shooting to compensate for the lack of spacing in lineups featuring Westbrook and a center. Perhaps signing Dennis Schroder indicates that L.A. would be willing to send Westbrook home - similar to what the Rockets did with John Wall - if it can't find a trade partner. Schroder is a capable backup point guard, but as another subpar shooter who needs the ball in his hands, he won't fit with Westbrook.
A bright spot of the Lakers' offseason was signing LeBron James to an extension. But with a poorly constructed roster surrounding the 37-year-old, L.A. might waste another one of James' twilight years.
Grade: C+
Phoenix Suns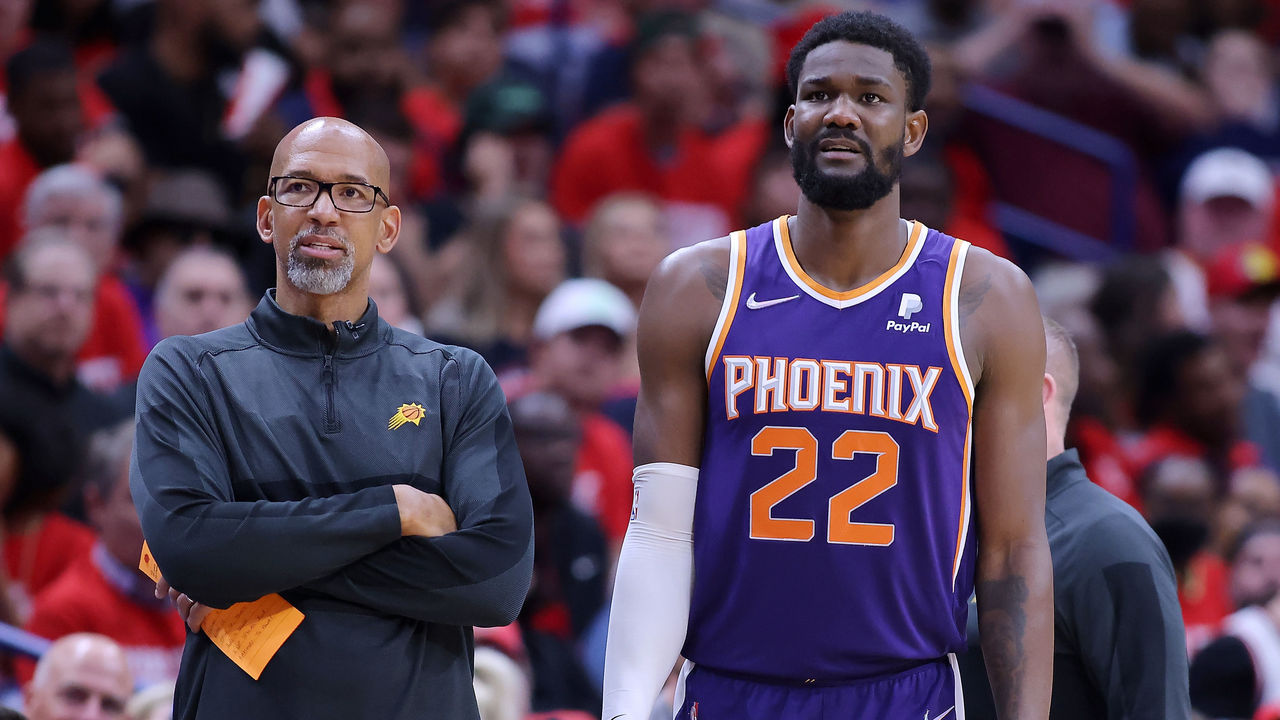 Last season: 64-18 (.780), lost in second round
Departed: JaVale McGee (DAL); Aaron Holiday (ATL); Elfrid Payton (FA); Gabriel Lundberg (Europe)
Drafted: N/A
Re-signed: Deandre Ayton; Bismack Biyombo; Ish Wainright
Added: Damion Lee (GSW); Josh Okogie (MIN); Jock Landale (ATL); Duane Washington Jr. (IND)
Phoenix played hardball with former No. 1 overall pick Deandre Ayton, letting him reach free agency and eventually sign a four-year, $133-million offer sheet with the Indiana Pacers. The Suns immediately matched the offer, bringing back Ayton after alienating him in contract talks for over a year.
Ayton's relationship with head coach Monty Williams appears to be fractured. The two butted heads during Phoenix's embarrassing Game 7 loss to the Dallas Mavericks in May, and Ayton said recently that he hasn't spoken to Williams since then.
Not only did the Ayton drama likely play a part in the Suns' disappointing 2021-22 season, but it may have led to them missing out on Kevin Durant. Phoenix was reportedly Durant's preferred trade destination, but the Ayton offer sheet made a Durant deal nearly impossible.
In addition to Ayton's discontent, the Suns now have to worry about Jae Crowder sitting out camp as he seeks a trade. It won't be easy to find another veteran to fill Crowder's 3-and-D role. Despite last year's terrific regular season, Phoenix may have already missed its title window.
Grade: D
Sacramento Kings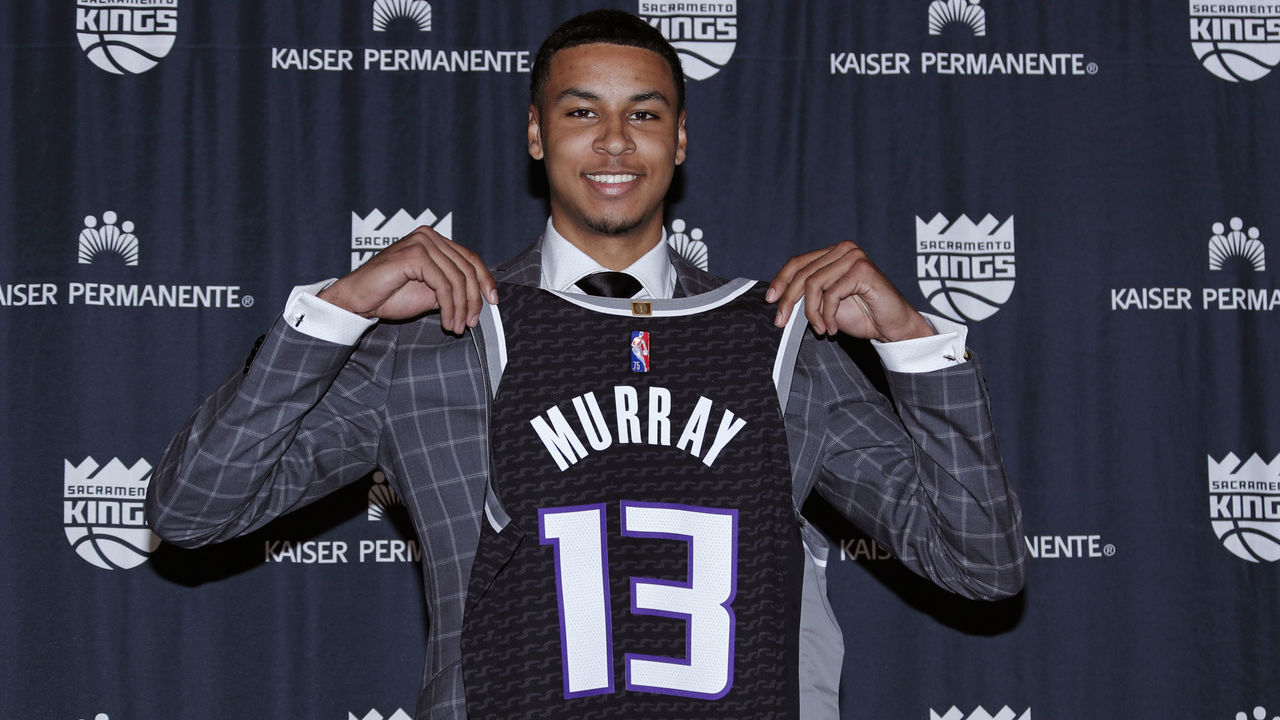 Last season: 30-52 (.366), missed playoffs
Departed: Damian Jones (LAL); Justin Holiday (ATL,); Maurice Harkless (ATL); Donte DiVincenzo (GSW); Josh Jackson (TOR); Jeremy Lamb (FA)
Drafted: Keegan Murray (No. 4)
Re-signed: N/A
Added: Malik Monk (LAL); Kevin Huerter (ATL); Matthew Dellavedova (Australia); Kent Bazemore (LAL); Sam Merrill (MEM); KZ Okpala (MIA); Keon Ellis (Alabama)
Sacramento's selection of Keegan Murray was controversial at the time, with many preferring former Purdue guard Jaden Ivey. Nevertheless, Murray shined at NBA Summer League, averaging 23.3 points and shooting 40% from beyond the arc. Summer League isn't everything, but Murray appears ready to step in right away as a three-level scorer. The pick is at least defensible.
Sacramento added Malik Monk on a reasonable contract and swiped Kevin Huerter from Atlanta for cheap, bringing in two good 3-point shooters to surround cornerstones De'Aaron Fox and Domantas Sabonis.
The Kings are now loaded with shooting on the wing, which will allow the Fox-Sabonis pick-and-roll tandem to flourish. After the February trade that sent Tyrese Haliburton to Indiana for Sabonis, Fox averaged 28.9 points and shot over 50% from the field over 16 contests. He could be in for a career year playing next to Sabonis, easily Fox's best pick-and-roll partner to date.
As for the other side of the ball, Sacramento was already a bottom-five defense and added more liabilities in Monk and Huerter. Even so, the Kings finally seem to have a coherent plan: going all-in on offense. At worst, they'll be an entertaining train wreck. If things break right, this could be a legitimate top-10 offense that wins plenty of shootouts. That's a step in the right direction for a franchise that has struggled to find an identity.
Grade: B